Arshi - a story of love
Nov 22, 2012
Arshi - an story of love (By Suparnasetu) (Thanked: 160 times)
An woman at her mid 20 entered into AR design the best and topmost fashion designer company of India. She was wearing a simple green silk saree . Among the jewellery she had only the mangalsutra.
Receptionist: May I help you ?
Girl: Hi I am Mrs. Khushi. I have an appointment with Mr. Aman.
Receptionist: Yes mam he is waiting for you. You can go in.
Khushi: Thank you.
Khushi went to the direction of Aman's office.
Aman: Yes come in.
Khushi: I applied for the position of designer here.
Aman: Yes I saw that. You have no such graduation or course on fashion design but your designs are exceptional. I talked to ASR and he liked your design. Congratulation you are hired for the post of designer.
Khushi: Thank you Amanji. I needed the job badly.
Aman: So sign here.
Khushi: What is it?
Aman: Contract paper. Here written that you can not leave the job before 6 months. If you do you have to pay 1 lakh back.
Khushi: I won't leave.
Saying this she signed the contract paper.
Aman: Welcome to AR. Now one formality remained. To meet ASR. So..
Khushi: Ok tell me where his cabin is.
Aman: 1st floor right. The glass cabin.
On the other hand the great business tycoon , the owner of AR fashion Arnav Singh Raizada mostly known as ASR was working with his laptop in his cabin. One of his model was also there, Lavanya Kashyap whose main aim was to impress ASR to become his girlfriend. But Arnav being the man of ideology was never interested in such type of girls. Actually to all he was rude , ruthless, businessman who never believes in love and marriage.
La: Oh ASR Lets go out for lunch please.
Arnav: Shut up la. If you want to go you can go but I am not coming.
Suddenly they heard a knock on the door.
Arnav: Yes come in.
She came in. As Arnav was working with the laptop, his face was not seen by her for the laptop screen.
Khushi: Amanji sent me as the designer.
Arnav: Yes so...( Looking at her).. Khu...Khushi...
Suddenly some chemical change occurred in his face. It was the first time lavanya saw this in his face. So she could not say what it was.
Arnav: Khushi... You are here?
La: ASR do you know her?
Arnav: She is my..
But he was cut by Khushi.
Khushi: We were in same college. He was senior to me.
Arnav was still shocked. How comes? She is here. In front of him.
Arnav: So you got the designer post. I saw your design. It was only possible for you without any course to become such a designer.
La got the second shock. She never saw him praising anyone. But he was praising that cheap girl. She got jealous. But its good that she was married.
Khushi: But sir I can't do the job.
Now Arnav was surprised. He was happy that she is here, will work with him, in front of him. But no she is denying. He knew very well that why she was leaving the same cause for what she left 6 years back. He looked at La and signalled her to leave. At first La refused but seeing his furious look she left.
Arnav: You can't.
Khushi: Why not? Don't you know the cause?
Arnav: I know. But I searched you everywhere in these 6 years but you vanished. It was just a misunderstanding.
Khushi: This wasn't. Let's not talk about the past. Everything has changed. You became what you wanted to become, a rich businessman. Whatever I am leaving. If I knew AR is yours than I would never come here.
Arnav was just thinking how to stop her.
Arnav: You can't. As far I know signed the contract paper.
Khushi stopped. Yes he was right.
Khushi: you are still the same in character. You know very well how to blackmail people with their weak point. Ok I need sometime. I'll come tomorrow and tell my decision.
She was about to leave.
Arnav: how is SHE?
Khushi:( without looking at him) I can guarantee you that Her condition is much better than an ORPHAN.
Arnav:( Shouting) Khushi...
Khushi: Don't shout. Isn't She that in your language Mr. Raizada. Oh sorry for now ASR.
Saying this she left the cabin. Arnav saw at her going. He left out a sigh which he held for last 6 years. He sat on his chair.
Arnav: Khushi I am sorry for what happened to you that time. But you should have listen to me. I know after that you can never forgive me. But at time I was just Arnav. So I couldn't do anything. But now I am ASR. I'll get back which is mine. Now I found you. I'll repent all my mistakes which I never did.
*************************************************************
Hey guys tell me how was the starting. Let me know please that should I continue or not?
*************************************************************
Nov 25, 2012
Arshi - a story of love (By Suparnasetu) (Thanked: 141 times)
Khushi came out from the office. Her mind was blank. The past from which she always running away for 6 years is in front of her. How she could handle it now? At that time she ran away as at that time he was not ASR but now she is ASR. She cannot run away anymore. Thinking all this she entered into her house. Actually not her house, Payal's house. She entered into her room and saw SSHE was playing on the bed. She is now 7, at that time she was only 1. She went to her, hugged herand started crying badly.
Pari: What happened to you Maa?
Khushi: Nothing.
Khushi looked at her daughter. Pari is not her blood daughter. She is her niece. Pari's actual father and mother died in a car accident when she was 11 months old. After that Khushi is Pari's mother. Pari is a cute, adorable and very intelligent girl. She understood her mother is depressed for some reason. So she remain quite.
On the other hand Khushi was thinking about last 6 years. After running away from there she went to Mumbai with Pari. There she stayed with her childhood best friend Payal who was in Mumbai for her study. No one even asked anything about her and her daughter as she was married. They thought she was divorcee. Only Payal knew everything about her except the name of her husband. Last month when Payal was about to move to Delhi to her family after finishing her study she proposed Khushi to come with her. At first she refused to come but then she agreed to come. Here Payal's family is very good to her . Amma, Babuji and Buaji loved her as their own daughter. Everything was going well till Babuji's heart attack 2 weeks ago. He became paralyzed and the family stated facing the financial problem. Payal started working in a construction firm. Khushi also wanted to help them as they helped her at her bad time.So she applied for the job at AR little did she knew that it was his office.
'Khushiiiiii' she came out of terence hearing buaji's voice.
Khushi: Coming.
Saying this she wiped her tears and went to the living room. She saw there all were present except Payal because she was in her office. Seeing her, buaji came forward and offered her a sweet.
Buaji: Mubarak ho, Titaliya.
Khushi: What for?
Amma: For this.
She showed her an envelope. Khushi took it from her hand and saw it was her appointment letter at AR design. The salary was more than expected and she was hired as head designer. She knew very well that it was Arnav who did it. She tried to tell them that she didn;t want to work but seeing their face she stopped. They were happy. How can she make them unhappy? She smiled at them and went to her room.
At evening Payal was back from her office. Khushi and Payal was in the balcony taking their tea while Pari was in room doing her homework.
Payal: You know Khushi Akash is coming Delhi today?
Khushi : Oh, Thats why you are happy today. So when will you are meeting?
Payal blushed. Akash is Payal's classmate and they were in love from their college in Mumbai. Nobody knows about their relationship except Khushi. But she actually didn't know who he was.
Payal: Tomorrow evening. She is joining in his brother's company. So I heard you got a job. Where?
Khushi:Woh.. A........
But she was cut by Pari.
Pari: Maa, I have finished my all homework. Can I play now?
Payal: So princess, What do you want to play?
Pari: Masi, I am going to play hmmmm hide and seek.
Payal: With whom?
Pari: With Bua nani.
Hearing this both Khushi and Payal started laughing. After sometime the house filled with yelling voice of buaji to Pari.
On the other hand Arnav entered into RM with a content smile. His sister Anjali opened the door and saw her brother was smiling. She was shocked. She never saw him smiling in last 6 years after coming from her college. He became rude due to some reason which was unknown to all. He entered and saw his cousin brother was there with rest of the family, Nani, Mama and Mami.
Arnav: Oh, Akash. You are back.
Akash: Yes bhai.
Arnav: So from when you are joining AR.
Akash: From tomorrow.
Arnav: It's better.
Anjali: What happened chote, you are laughing? Is there something special?
Arnav: Di, my brother is back. Why shouldn't I be happy?
Anjali: No. Not that.
Arnav: Oh, Di, Is there any rule that ASR can't laugh.
Anjali: In your rule book it was forbidden.
Arnav: Ok. I'll not laugh if it irritates you that much.
Anjali: No no no laugh. Actually we always want you to be happy like this. So you start smiling. Now tell us when will you agree to marry?
Arnav: You'll come to know very soon. Ok Di I need to fresh up.
He left for his room leaving a shocked family behind. He entered the room and went to his closet. He opened it and took out a photo frame. His most precious belonging. He looked at the photo. It was he and them. He traced his fingers on their face and smiled.
****************************************************
******************************************************
Nov 26, 2012
Arshi - a story of love (By Suparnasetu) (Thanked: 130 times)
Next day Khushi woke up in the morning. Today was her first office. She didn't want to go there but she have to go. As she signed the contract and she could not return the money.
Khushi: ( To herself) O.K. Arnav Singh Raizada if I could not leave the office then I'll make you to fire me off. I know very well how to irritate you.
Then she makes Pari ready for her school. It was better that her office time and Pari's school time was same. She could drop her at school and then go to her office. At afternoon she would pick her up but for that Pari have to wait 1 hour there. That was not the problem. After getting ready they both went for there destination.
Khushi entered AR just at 7.55 a.m. As she didn't know her cabin yet she waited at the reception for Aman as she didn't want to face Arnav much. But it was her bad luck. Just at 8.00 Arnav entered in the office. Everyone stood up and greeted him. So did Khushi. But Arnav stood in front of Khushi and noticed her. Seeing her face he could tell that if she got chance she would run away from here.
Arnav: Khushi come to my office. I'll show you your cabin and your work.
Khushi: Yes, Sir.
Arnav went towards his cabin and he was followed by Khushi. Arnav entered into his cabin and sat on his chair. Khushi also entered behind him.
Arnav: Sit down.
Khushi: It's O.K. Sir. Please show me my place and my work so that I can start my work.
Arnav: I said sit down.
Khushi sat.
Arnav: And what is that sir, sir? Leave it.
Khushi: O.K ASR.
Arnav: Khushi, I know you are irritating me so that I'll fire you, isn't it? I know you very well. You keep going. Let's see what happen. Don't call me sir or ASR. I don't like it from your mouth.
Khushi: But aren't you my Boss. I should call you Sir.
Arnav got up from his chair and went near her chair. He looked at her seductively.
Arnav: Am I only your Boss?
Khushi: yes.
Arnav was taken aback. It is not the Khushi he knew. She was a simple, bubbly, sweet girl. He knew how his presence always affected her. But no, today was different. May be in these 6 years she struggle so much that she became too bold to be affected by him.
Khushi: Now tell me what my work here is. I know very well that you won't give me salary for nothing. And I also won't work here if I had to come her only for gossip.
Arnav: Who are giving you salary for nothing? You are the head designer and .......
Then his eyes went to the door.
Arnav: Oh. Come.
Khushi looked back to see who was it? And she was shocked.
Khushi: Akashji.
Akash: Khushiji. What a pleasant surprise?
Khushi:( Smiling) For me also. What are you doing here?
Arnav: He is my brother.
Khushi was shocked. Akash was his brother and she didn't know. She knew Arnav has a brother named Akash and Akash has an elder brother but she never tried to join the thread.
Arnav: Now can you please tell me how do you know each other?
Akash: Oh. She is Payal's best friend. Actually in Mumbai Khushiji and Payal used to stay together. So Khushiji now tell me why you are here?
Arnav: She is our head designer.
Akash: Congratulations. Now tell me how is princess?
Hearing this suddenly Arnav became jealous of his own brother. Only he had the right to call her princess not all.
Khushi: She is very well. And she also became used to in delhi.
Akash: You know I missed her a lot. Even more than Payal.
Khushi: O.K. I'll tell it to Payal.
Akash: Tell her. She won't envy her and I am sure for that.
Arnav could not tell it anymore.
Arnav: I think are here for work not for chit chat. Shall we start?
Akash: Oh. Yes Bhai.
Arnav: Listen there is a fashion show 2 weeks later. And I want it to be as usual hit. And Khushi as it is your first fashion show I want you to work hard.
Khushi: What will be the Theme?
Arnav: The theme is Bridal wear.
Khushi: Ok. Now can you tell me where my cabin is?
Arnav: Follow me and Akash wait for me.
Then Arnav lead Khushi to her cabin. She opened the door and was surprised. The room was well decorated will all the furniture. Even more beautiful that His one.
Khushi: Is this that one where the previous head designer sat?
Arnav: No, you are the first one.
Khushi: Then why to me?
Arnav: Because you deserve it.
Khushi: I don't want it. I'll sit where the previous one sat.
Arnav: Actually Khushi you are the first head designer in AR. Before you I always did the work because I didn't believe anyone for this important post. I always checked the important designs by myself. But as now I have you I think I should resign from the post.
Khushi looked at him and was trying to make out what he was talking.
Khushi: And what is the room?
She showed him a door. Arnav went and opened the door. It was a well decorated room with a bed, a LCD tv , a computer and a lot of teddy bear.
Khushi: Why is it for?
Arnav: You'll come to know soon.
Khushi: What do you mean?
Arnav: Relax Khushi. Sometimes you may have to work here for over rime. Specially at the time of show. So I don't want her to wait at her school till that time. So I made an accommodation for her here.
Khushi: Why are you doing all this?
Arnav: I know. That's why I am asking you the question.
Khushi: Is it a part of another bet?
Arnav: Think whatever you want to think. But I want to say I was not wrong at that time and I am not wrong also in this time. Saying this Arnav left the room.
Khushi: Yes Arnav, Playing with the emotion of a girl is not wrong. Playing with the life of a girl is not wrong. Playing with the dream of a girl is not wrong. Actually I was wrong. Because I dreamt and that was my fault.
On the other hand Arnav came to his cabin. Akash was waiting for him there. He took his sit.
Akash: it's good that Khusiji got the job. Actually she needed the job badly.
Arnav: From when do you know her?
Akash: Since 6 years. She came to Mumbai with Pari. Pari was 1 years old at that time. She stayed with Payal all these time. At that time Payal was just my friend. I didn't know anything about her at that time. I thought Pari is her blood daughter. But later Payal told me that Pari is her niece. I started to visit their house just for Pari. Then me and Payal started to fell in love with each other. You know what Bhai, once Pari had typhoid. There was no elder one in the house. Khushiji and Payal also didn't know what to do. So they called me there. That two week were hectic for us. I was with them for those 2 weeks. Though I and Payal slept for some time alternatively but Khushiji didn't sleep at all. She loves her a lot.
Arnav: I know.
Akash: You know what Bhai, sometimes I think who is the looser?
Arnav: You are talking about whom?
Akash: Her husband. By the way bhai I am going to my cabin and I want to leave early today. You know why?
Arnav: Yes I know.
Akash left the cabin.
Arnav: Khushi and Pari were in front of me and I looked for them everywhere. By the way thank you Akash being with them when they needed me the most.
******************************************************************
h ow is the story?Please comment guys.
***************************************************************
Nov 28, 2012
Arshi - a story of love (By Suparnasetu) (Thanked: 128 times)
On The other hand Khushi was thinking how to irritate Arnav. Not that it is for the first time she wanted to irritate him. She did it in the college also but at that time the condition was different. At that time they were in the college but this time it is in his office. No doubt he is trying a lot to make her comfortable but she could never forget what he did to her and Pari. Her thread of thought was torn due to the knock of the door.
Khushi: Come in.
She saw La was entering in her cabin.
La: Is my dress ready? It's time to photo shoot.
Khushi: Sorry I am new here. Can you tell me in details?
La:oh yes. So listen. I am the brand ambassador of AR. And in every photo shot I always wear with my wish. Yesterday I ordered for my dress for today's photo shot. So I am here to check my dress is ready or not?
Khushi: Wait a minute.
Then she phoned in the tailor section and told them to deliver the dress immediately. After sometime the dress reached in Khushi's Cabin. It was a strapless thigh length dress. For some reason Khushi didn't like it.
Khushi: so this is your dress. Who designed it?
La: Myself.
Khushi: But you are a model not the designer.
La: Actually you know what I always wear a dress of my design in these type of photo shoot but in show I wear according to ASR's design.
Suddenly an idea stuck in Khushi's head.
Khushi: But from today you have to wear as per my wish also in this photo shoot.
La: What? Are you joking with me? I'll wear according to your wish. Funny. Look at your dressing sense. And you are coming to give me the dress. How could you think that I will wear it? Who are you?
Khushi: I am the head designer.
La: And I am ASR's girlfriend understand.
Actually she lied. But Khushi was taken aback. So he has a girl friend. No doubt it is he.
Khushi: I don't care. You will wear according to my wish.
La: So think that it is you first and last day in AR. I am going to ASR and tell him to fire you.
Khushi: OK. Go. I am not stopping you.
La left the room and went to Arnav's cabin. Khushi sat on her chair.
Khushi:( to herself)So Mr. Raizada you are still same. You are always after the girls. But I think this will work .
On the other hand La went to Arnav's cabin and found him working in the laptop.
La: ASR what is it?
Arnav: (without looking at her) What happened?
La: Just fire the new head designer.
Arnav: Why?
La: Because I always wear dress of your choice but she insisted me to wear the dress of her Choice.
Arnav looked at her and then pick up the phone and called Khushi. Khushi was waiting for the call. She came immediately.
Khushi: So your girlfriend told you. O.K. I am leaving.
Arnav: What design you chose?
Khushi showed him a dress which one she took from the tailor. It was a strapless long purple gown. It was long but very nice.
Arnav: La it is nice I agree. And Actually La she is right. At that time I was the head designer. So you wore the dress on my choice. Now she is the head designer. So from now you have to wear dresses of her choice. If you can't then you can leave.
La: ASR how can you do this to me? That's also for that cheap low class girl.
Arnav:( Shouting) La. Don't call her that. You also don't know her class. And Khushi for your kind information she is not my girlfriend. I can never have and you know that better than anyone. Now go and be ready for the photo shoot. I'll be there in 1 hour.
La left the room and Khushi was about to leave when Arnav stopped her.
Arnav: Khushi, lever think that I'll fire you. I got you after 6 years. I won't let you go so easily.
Khushi: So another bet. I don't bother. My life is already ruined.
Arnav: But what about Pari?
Khushi: (Shouting) ARNAV, never think about that in your dream also. If anything happen to her than...
Arnav:( Smirking) You won't leave the person. I won't also. Whatever I felt nice that you called my name after so many years. Actually I was asking you that now I am going to pick up Pari with you and then we are coming back here.
Khushi: What ,you aren't?
Arnav: Do you want Pari to wait in the sun till the Photo shoot? And it is necessary that the head designer should be present in the photo shoot. Actually I want to go alone but as I am new to her she won't come here with me. That's why I am taking you. From next day I won't disturb you. I'll go by myself.
Khushi: What do you want to do?
Arnav: To save my company. Khushi the photo shoot will take 2 hours and after that we have a meeting about the fashion show. You have to work overtime. Not only today. You have to do it till the fashion show. So don't argue with me. I am telling this for the betterment of Pari. So let's go.
Khushi: I can go by myself.
Arnav: You can't. At this time you won't get ant Rickshaw here. And After one hour there is a photo shoot . We both have to be present there on time.
Khushi: Then I can ask Akashji.
Arnav: He is not here. He is with Payal. Do you want them to apart? I know Khushi you don't want me near Pari. But you have no choice.
Khushi didn't want Arnav to get close to Pari. But he was right. So she agreed.
After sometime everyone saw that ASR is going out with the new designer Khsushi. For the first time they saw ASR with a girl without his family members.
*****************************************************************

*************************************************************************

Nov 29, 2012
Arshi - a story of love (By Suparnasetu) (Thanked: 122 times)
The journey was full of silent. Arnav tried to start the conversation but that was one sided.
Arnav: So you were in Mumbai. So strange. You were in touch with Akash but I didn't know.You know what, I am so happy that you stay with Payal. Soon we will be a family and you know why.
Khushi: Stop.
Arnav: What? Don't you want Payal to be get married with Akash?
Khushi: I said stop the car. We reached at school.
Arnav realised and stop the car. They both get down from the car and Khushi headed towards the gate. Suddenly Arnav's throat got dry. He didn't know how to face her. Last time he saw her he was 1 years old and was crying. And the sole reason was he. Now after 6 years he is going to see her. Will she recognise him? After sometime Pari came out from the gate. Khushi went to her and hugged her.Pari hugged her also.
Pari: You told you will be late.
Khushi: seems like you are not happy seeing me here.
Pari: No not like that. Let's go.
Pari and Khushi came back. Arnav was seeing them. Suddenly he took out his phone and clicked a photo of them who were unaware of it. After sometime they came near the car.
Pari: maa, Who is he?
Arnav sat on her level and hugged her. And Khusu didn't like it.
Arnav: Your...
But he was cut by Khushi.
Khushi: My boss, your uncle. Now lets go. We have much work in office.
Then they all sat on the car. Arnav was in the driver's seat, Khushi was beside him and Pari was in the back seat. ' Perfect' Arnav smiled.
They reached at the office. Khushi was the first who got down from the car and made Pari out and went to the office. Then Arnav came down from the car. When he was about to close the door he saw something on the floor of back seat. He went and took it. It was a payal. Seeing that he smiled. THE PAYAL. He kept it in his pocket and went inside the office.
*************************************************************************

Nov 30, 2012
Arshi - a story of love (By Suparnasetu) (Thanked: 114 times)
When Arnav entered into the office he saw Khushi and Pari was heading towards her cabin. Arnav stopped them.
Arnav: Khushi be at studio just within 5 minutes.
Khushi: O.k. Sir.
Saying this when they were about to walk again they saw Akash.
Pari: Akkiiii....
Saying this she ran towards him and hugged her. He also hugged him.
Akash: Hey princess what happened? How are you?
Pari: Very fine. I missed you a lot.
Akash: I missed you too.
Pari: Hmmmm. Missed me or Masi?
Arnav : Akash how come you are here? You were supposed to be with Payal.
Akash: Bhai I work in my brother's office but she doesn't. So she had to go back to her office. So I am back. And see I'm not the looser. I got princess. And Khushiji you don't have to worry about her now.
Khushi: I know Akashji.
Arnav: So, Khushi can we go now? The photo shoot is about to start now.
Then, Arnav and Khushi made their way towards the studio. Everyone was present there and was waiting for Arnav to come. When They entered into the studio they saw La was on the stage wearing the dress selected by Khushi. She was fuming but seeing Arnav she faked a smile. The photo shoot started. Khushi had no work there. She was here as Arnav wanted her to be here. She went at the corner of the room and sat on a chair with a pen and a page in her hand. She was thinking how destiny was playing with her. She ran away from him and got Akash and payal and see Akash is his brother. She got a job and see he is the boss. She have to remain here for 6 months and she understood the intension of Arnav. May be he wanted to do the same think which was incomplete before 6 years. He is being good to them. What does he want? He didn't asked anything. If he had would she agree? No, never. She was heartbroken once, she can't take it anymore. So, she has to maintain distance from him in these 6 months. By now she knows very well that irritating him nothing will happen. Now she has to work sincerely for the next fashion show. Though what happened in the past Khushi won't be able to tolerate any loss for Arnav. And now she don't have to panic for Pari as Akash is also here. Suddenly she came out of her thought hearing his voice.
Arnav: It's beautiful. That's why you are the head designer.
Khushi looked at the page in her hand. There was a sketch of a beautiful bridal dress. She was doing this while she was thinking about her destiny.
Arnav: Let me say, it will be the show stopper's outfit. Though it is nothing compared to THAT one. But is beautiful.
Khushi: But it is a rough one.
Arnav: So, do it as a final one. Remember you are the only designer of this show and I want the designs of 15 outfits within 7 days. Next 7 days are for preparing for the outfits.
Khushi: yes sir.
Arnav: Now come. There is a meeting and I want you to come with me. Though you have nothing to do there but the day after tomorrow you have to give a presentation in a meeting. So I want you to learn something.
Khushi: You know very well that I'll leave this place at the very 1st chance. Then why are you involving me in all these.
Arnav: Let's see what happen in future. See, destiny bought us at the same place where we wanted to be 6 years back. Out dream came true. But in this 6 years have you ever thought that we would be here, at the same place where we dreamt.
Khushi: Isn't it strange that ASR is talking about the destiny who never believed in destiny. And Aren't you the one who smashed the dream of a young girl after showing the dream? Let's go mrs. Raizada. I think we are getting late for the meeting.
Saying this Khushi left the place. Arnav had to do nothing but to stare at her. So he didn't understood when La had came to him.
La: What happened ASR? You are looking lost. Did she said you something. Actually that is the problem with the low class girls. If they got any position which they don't deserve then they think themselves the owner.
Arnav Looked at her.
Arnav: Actually La, This the problem of the models like you. If I talk to you nicely for 1 minute then you think yourselves as my girlfriend. You have no self respect. You are always ready to thow yourselves to a guy from whom you will get the advantage. And I am quite sure even after what I have told you just now , If I nodded just for once then you will e available in my bedroom of my farm house. But remember though I am ASR I have a very nice family background and I never slept with a girl and will never sleep with a random girl without my WIFE. So, stop oiling me. You'll get nothing.
Saying this he left the place and went to the conference room followed by Aman.
*********************************************************************** **
Dec 4, 2012
Arshi - a story of love (By Suparnasetu) (Thanked: 121 times)
When he entered into the conference room, there was Khushi and Akash. The client hadn't reached yet.
Arnav: Akash, where is Pari?
Akash: She is in Khushiji's cabin.
Arnav: Is she alone?
Akash: Yes.
Arnav: No and accompany her. It is the first time she is here. I don't want her to feel uncomfortable here. And make her a visit everywhere so that from next time when she will be alone here she can roam everywhere in this office. And make sure she can do whatever she likes. O.K.
Akash: O.K. Bhai.
When he was about to leave Arnav again stopped him.
Arnav: Listen from tomorrow either me or Akash will pick Pari from her school. If we both are busy then Aman will pick her up as Khushi will be busy due to the next fashion show and she have to work overtime for the next couple of day.
Akash nodded and left. He was confused why his elder brother was taking care of Pari this much. It was not his character. So he decided to ask him after the office.
On the other hand Khushi was totally frustrated. When Aman left the room to get the clients she asked Arnav
Khushi: Why are you doing this?
Arnav: It is all my responsibility.
Khushi: Which responsibility? I am sure there are also some single mother. Will you give this same service to them?
Arnav: Khushi, there is much difference between them and you. And this responsibility I took 6 years back, remember.
Khushi: Yeah, I remember. But where were you and your this responsibility when we were alone in these 6 years? Where were you when I had nothing to sell to buy food for Pari? You weren't there to fulfil your responsibility. Oh, yeah why will you miss the enjoyment of you young age just for a traditional low class girl and for an orphan. Actually I was the fool to believe you.
Arnav:( shouting) Khushi, It wasn't me who ran away. It was you. Everything was set, then why you did this?
Khushi: Yes everything was set. It was a nice plan to fulfil your NEED. But it was bad luck that I came to know all about you and your plan. Yes I shouldn't ran away after knowing that. I should be there just to be USED by you and your so called friends.It was nice plan jut to win a bet and get a treat , isn't it?
Arnav: Khushiiii...
But he stopped as the client entered the room. They all took their seat and the meeting started. The meeting went well but the silence between them was there. After the meeting was finished the client left the room with Aman. When Khushi was about to leave then
Arnav: Khushi listen..
Khushi: It's quite late. I think we should leave. Saying this Khushi left the room. Arnav also left behind her.
As they reach at the hall they saw Pari was shedding a silent tear and Akash was looking for something on the floor. Not only Akash but also Aman was also there doing the same job. Arnav and Khushi rushed to Pari.
Khushi: What happened to you?
Pari: Mom I lost my one Payal today. And Akki and Aman uncle is looking for it?
Khushi: It's O.k.
Pari: No. It's not O.K. It is the only thing I got from my Papa and I have lost it. I am a bad daughter.
Arnav let out a sigh of relief and came forward.
Arnav: No, you aren't of course.
Saying this he took her in her arm and made her sit on the nearby table. Then he kneeled down and took out the payal he got at his car. Seeing this Pari smiled. Arnav looked at her. It was the smile for which he can do everything. He made her wear it. After that Pari jumped out from the table anf hugged him.
Pari: Thank you uncle. You are so good. I love you very much.
Arnav:(smiling)I love you too, princess.
Akash and Aman was shocked seeing the scene in front of them. ASR was smiling and saying I love you and princess to a kid. They knew ASR doesn't like kids.
Khushi: Pari lets go. It's getting late.
Pari: O.K. Maa.
Then she went near her mother and looked back.
Pari: Bye Uncle, Bye Akki.
Akash: Khushiji wait. It's quite late. I'll drop you.
Khushi: If it was just dropping then I'll deny you. But I don't want to break your heart. O.k. Lets go.
Arnav: Akash are you planning me to spend the night in the office?
Akash: No, Bhai. If you wish then you are surely coming.
Though he told this but he was shocked seeing that Arnav was cracking jocks. He never did this in last 6 years. Actually everything changed before 6 years regarding Arnav and nobody knew why. But Akash is seeing his old brother today.
Then they went to the car. Arnav sat on the driver seat, Akash was beside him and Khushi and Pari was behind. They headed to Khushi's house. In the car Arnav and Khushi remained silent but Akash and Pari started chattering. Akash was pulling Pari's leg by telling what she used to do when she was young.
Akash: You know Bhai , Pari always licked her thumb, like this..
Then he show how Pari used to do this. Everyone laughed including Arnav. Pari was fuming.
Arnav:( still laughing) That's better Akash that she used to licked her hand only. But you know I saw her licking her great toe once she was 1 years old.
Saying this he started laughing loudly. But the others were numb. Akash was thinking how Arnav saw Pari when she was 1 and Khushi was thinking that will he tell Akash the truth?
Akash: Bhai, how do you know them then?
Arnav stopped laughing. He understood what he told sometimes ago.
Arnav: Woh Akash...
Khushi: Stop.
Arnav: What?
Khushi: I said stop the car. We reached.
Arnav looked outside and saw they reached. Khushi and Pari stepped outside followed by Arnav and Akash. Akash was looking here and there.
Khushi: Akashji don't look here and there. Come with me.
Akash: No, no Khushiji. It's O.K.
Khushi: Are you sure?
Akash: Yeah sure.
Arnav: Akash I didn't know that you are so much afraid of your would be law's house.
Akash: No, Bhai....not loke that. Woh Buaji.. I have heard .. from Payal...
Arnav: O.K. Let's see how is she? Khsuhi let's go...
Then Khushi went towards the house with Pari, Akash and Arnav. She rang the door bell and heard the voice came from inside the house.
Buaji: Hai re Nandikishore, Who's there?
Hearing her voice Akash's face turned pale. He turned around and made his way you escape but couldn't as Arnav didn't let him go. The door opened and saw buaji was there.
Buaji: Aree titaliya, you are late and see we are thinking for you. Come in.
Then she saw there were also some people.
Buaji: Who's there?
Khushi: He is Arnav Singh Raizada my boss and this is Akash Singh Raizada his brother and Payal's best friend of course after me. And she is..(Showing Pari)
Buaji: Sanka Devi part 2. I know her very well. Now come in.
Then she made them sit in the living room and went to the kitchen to get some tea. Only then Payal entered into the room and was shocked.
Khushi: So how was the surprise?
Payal: But Khushi buaji.....
Khushi: She went to get some tea for them.
Payal then saw Arnav was also there.
Payal: Namaste Arnavji.
Arnav: Hi.
Then Payal looked at Akash and started blushing. By this time Pari went to her room.
Khushi: Payal if you are done with blushing then stop it as buaji will be here soon. And they heard buaji was coming. And Payal and Akash looked away. But all this time they didn't notice that another pair of eyes were staring at someone. He also came out of trance as buaji entered into the room.
Buaji: Thank you a lot that you have came in this house just to drop Khushi. Now I am quite sure that she is doing a good job.
Arnav: no, Buaji it's our responsibility to maintain their security. O.K. buaji we have to leave now.
Saying this he got up and told Akash to get up. After sometime they left the place.
While coming back Akash decided to ask Arnav about Khushi.
Akash: Bhai, How do you know Pari before? I mean the way you told about Pari..
Arnav: I and Khushi were college mates. She was my junior and we sheared a good relationship.
Akash: What? You were friends. Thats good. That means you know everything about her. Her past, her husband everything.
Arnav: Yes I know everything about her.
Akash: Who is her husband?
Arnav: Akash you will come to know her past very soon. As she didn't tell anyone then I shouldn't also.
Akash; But she never told me this that you were her friend.
Arnav: Akash we had a simple MU which is not cleared yet. Actually she didn't want to work in AR after knowing that AR is mine but she is still her just for the company rule and I am sure just after finishing the contract she will leave the AR.
Akash remained silent. He understood there is something between Arnav and Khushi and he has to find out it. But what is that.............
*********************************************************** **************
Hey guys I am sorry for late update. Because I hang out with my friends.Sorry. Please comment guys.
*********************************************************************** *
Dec 5, 2012
Arshi - a story of love (By Suparnasetu) (Thanked: 120 times)
When Arnav and Akash reached home everyone was there in the living room. Nani was reading a holy book, Mami was reading a magazine and Anjali was helping her 5 years old son Aryaan with his study. Arnav saw his sister in the white sharee as she is a widow. Her husband Shayam died in a car accident when Anjali was pregnant. Arnav and Akash went near them and sat on the couch.
Arnav: H.P. My coffee.
After that he went near Aryaan and took him on his lap.
Arnav: So Champ whats up?
Aryaan: I should question you this. What happened to you? From yesterday you never shouted.
Hearing this everyone laughed. Arnav also laughed.
Arnav: Seems like you are missing my shouting.
Anjali: No Chote, We are enjoying your laughter. We are seeing you laughing after 6 years. I wish I last long on your face.
Arnav: Your wish is fulfilled.
Saying this he left the place and went to his room. Everyone was happy with him.
Anjali: What happened to him ,Akash?
Akash: I am trying to do the same.
Then he told her the event of the whole day. Everyone in his house knows about Payal so he didn't have to hide anything. He also told who are Khushi and Pari.
Anjali: What Khushiji and Chote were in the same college? That means she may know what happened to him 6 years back for which he stopped laughing and became arrogant.
Akash: I was thinking exactly opposite. I was thinking about to learn what happened to Khushiji 6 years back and who is her husband.
Anjali: Why didn't you ask Payalji?
Akash: I asked but she told that she promised Khushiji that she won't tell anyone and she doesn't know his name. And you know what I asked Bhai about that.
Anjali: What he told?
Akash: He told that he knows everything about Khushiji about her husband. But he told that we all will come to know about her very soon.
Anjali: O.K. then leave it. But I wish to see them very soon. And Nani when are we a going to Payalji's house for the proposal?
Arnav: After the fashion show.
All looked at him. Arnav has just came down with his casuals. So he only heard the last part of their conversation. Then H.P. came and told them that dinner is ready. They went for the dinner. After dinner everyone went to their respective room.
After one hour Anjali went to Arnav's room to see if he had taken his medicine or nor but his room was empty. Even the poolside was empty. When she was about to come out of his room she saw the light of the room next to Arnav's room was on. She was surprised.
When Arnav went to his college Raizada's were not that much rich. After coming back from the college for some reason Arnav turned into some arrogant man who was just after the money. He got the scholarship on fashion designing in Havard for 3 years. After finishing his course he started AR desigh just in 3 years AR became the top of all the fashion designer company. But Arnav never laughed. When they bought this house 3 years back Arnav chose this room for some reason. Nobody is allowed to enter into the room except Arnav. Not even Anjali. Every weekend Arnav used to wash the room by himself. And once in a year in a particular day Arnav calls for a interior designer for the room and after the change Arnav spend all the day in the room.
Arnav went near the room and knocked the door.
Arnav:( From inside) Whose there?
Anjali: It's me.
Arnav: Come in.
Anjali was shocked. He is telling her to come inside the room. She opened the door and came in. She was shocked. It was a room for 7 years old girl. She saw Arnav was sitting on the bed. She went near him.
Anjali: Chote What's all this?
Arnav: You are the first one who came inside this room. How is it?
Anjali: It's very nice.
Arnav: Will she like it?
Anjali: Who is she?
Arnav: Di you always asked me about what happened 6 years back in the college that I became like this. Today I'll tell this all about it but you have to promise me that you won't tell anyone.
Anjali: O.K. I won't. But why after all these days?
Arnav: Because I lost them all these days and now I found them and most importantly I want your help.
Anjali: Who are they?
Arnav: Khushi and Pari.
Anjali: Khushiji, Payalji's best friend?
Arnav: No she is more than that in this house.
Anjali: What's that?
Arnav: Elder daughter-in-law of Raizada house. Yes she is my wife. And Pari is our daughter. May be not our blood daughter buy more than that. And this room I always decorated for Pari on her every birthday.
Anjali was shocked. Her chote was married and she didn't know anything.
Anjali: But what happened to you two?
Arnav: Today I'll tell you everything. But please don't misunderstand me like her.
Anjali: O.K. Tell.
*********************************************************************** ********* **********
From next update I'll start the flashback. So please wait and comment please.......
*************************************************************** ***************** *****
Dec 6, 2012
Arshi - a story of love (By Suparnasetu) (Thanked: 93 times)
*****************FLASHBACK STARTS************
Arnav Singh Raizada the most wanted guy of the Lakhnow college for the girls. Girls were always behind him. But he aways gave damn to them. He was at the last year of the college. He stayed in the hostel as his all family members remained in Delhi. He is in this college as he wished so. He liked to live his life fully. His life was full of Masti with his friends but he was not a brat though he was from a middle class family. Among his friends there were Armaan, Karan, Nikhil, Robin. He never gives a damn to any other girl as he was waiting for his dreamgirl.
It was the first day of his last year at college. He was getting ready in his room.
Armaan:(his roommate and best friend) Guy dude let's go fast. Today is the first day of the 1st year and..
Arnav: And we will have fun.
Then they high fived. They came out from the room and went to the college. Soon others also joined them. They were sitting on the bike of Nikhil at the entrance of the college.
Armaan: So who's first?
Karan: Let's see what happened? ...Whohoo.. see the gang came.
It was the gang of Rahul the son of one of the trustee of the college. He was a fully brat. Nobody dared to say anything to him except Arnav. So Rahul and his gang to the main enemy of the college.
Rahul and his gang came in front of Arnav.
Rahul: So Romeo, what are you waiting for? Waiting here for a girl to come and give you some Prasad. Hihihi
He laughed nastily. But Arnav was not listening to his as something new caught to his eyes. A nice face, a rainbow coloured churidar with pom pom and waist length hair. No doubt she is new here and at the very first sight Arnav understood she was none other than his dream girl for whom he was waiting all these days. But Rahul continued.
Rahul: So now what are you looking for? There are so many girl. Go and take anyone. But I am confused who will take you?
But still Arnav didn't hear anything as he was admiring the girl. But it was just opposite to his nature that he didn't reply anything even after Rahul told these to him. His friends were shocked.
Armaan: You are wrong. He can get any girl in this college if he wants.
Rahul: Then prove.
Karan: Tell him what he has to do?
Rahul: O.K. then...
He looked here and there.
Rahul: O.K. Then he have to take that girl who was wearing the churidar with pom pom I mean that Behenji to his bed.O.k. not bet but he has to make her to kiss him.
Robin: O.K. done.But what will you give us?
Rahul: A treat in the best resturent in the town.
Arnav: Let's go.
Saying this he jumped from the bike. Actually he didn't hear anything about the bet. He was lost in her beauty. He invited them as he wanted to make fun with the first year students. He was thinking to start from her.For the first time in his life he thought of flirting with a girl. But the others thought that he accepted the bet. So they also followed him.
When they came neat the girl..
Arnav: So you are new.....
Girl: yes. Please can you tell me where is the math department?
Arnav: I can but you have to do a task.
Girl: What?
Arnav:( showing his left cheek) Kiss me.
CRASH................
*******************************************************
Dec 7, 2012
Arshi - a story of love (By Suparnasetu) (Thanked: 93 times)
Yes guys it was a tight solid hard slap which hit him on his left check instead of a kiss. Now Arnav's rage was rising. On the other hand Rahul and his gang was laughing. When the girl was passing away to leave the place Arnav caught hold her hand.
Arnav: How dare you Miss..
Girl: Khushi Kumari Gupta.
Arnav: Do you know what will be the result?
Khushi: I asked you to say the way to Math department. You won't say it. No problem I will ask another one.
Saying this Khushi left the place.
Arnav: ( To himself) I'll not leave you Khushi Kumari Gupta.
Saying this he left the place angrily. But during the class time he couldn't concentrate at all. Every time her face was there in front of his eyes. So he decided to forgive her as she is his dream girl. During the break time Arnav went to the canteen with his friends. He saw she was sitting there alone with a juice in her hand. But the next scene made him angry. He saw Rahul came and went to her table and sat there.
Rahul: hi.
Khushi: hi.
Rahul: Are you new here?
Khushi: Have you seen me here before?
Rahul: No. By the way today what happened in the morning..
Khushi: I forgot. May be they were having fun as I am new here.
Rahul: No,no Arnav is like that. Always after the girl.
Khushi: And you?
Rahul: Means.
Khushi: What do you think? I am new in this college but not new in this town. I know everything about you and Arnav as I have many childhood friends here and they told me about you.
Rahul: What did they told?
Khushi: They told that you are nothing but the womanizer.
Rahul: What?
Khushi: Keep your voice down. May be your father is the trustee but that doesn't mean that you will owe the college.
Rahul: I'll see you.
Saying this he left the place angrily. Arnav and his friends laughed as this. He let out go a sigh of relief. Yes at least she forgave him.
From the very next day Arnav's daily routine was to follow her without her knowledge. He couldn't pass a day without seeing her. He was unconditionally in love with her but didn't had the gut to face her after the first day incidence. His friends also found out that and were happy with him. Soon they forgot about the bet.
1 month has passed. Arnav gathered all the information about Khushi. Khushi lives with her Bhai and Bhabi in a house in Lakhnow. Her parents died when she was 8. She had a niece named Pari who is 11 months old. Pari is Khushi's life and Khushi is her brother's life. Arnav was afraid as Rahul told her that he won't leave her but he was not afraid after seeing that everyday Khushi's brother leave her at college and pick her up after college by his bike. Arnav used to see her hiding. But weekend was hell to him. So he found out a way. In weekend he went to her house, found a tree near her house and used to climb up there from morning to evening. He came to know that her favourite food was jilabe, favourite time pass was playing with Pari and so many things. His routine was almost same in these days and there was no sign of progress in this relationship.
But one day changed everything of their life.
***********************************************************************
Sorry guys, i know you are expecting a long update. But Today I can't as Today there is a match between Bangladesh and West Indies. So Sorryyyyyyyyyy....
********************************************************** ***********
Disclaimer: The views expressed above are member's views and this website does not comply with it. The views expressed may not be factually correct. Incase of any issue please contact us/report it to us.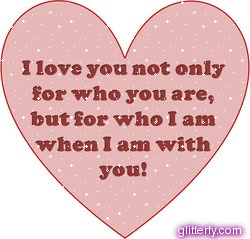 "None but ourselves can free our minds."