Mare Kaatil Mare Dildar
Mar 8, 2015
Mare Kaatil Mare Dildar (By Farakhan) (Thanked: 101 times)
my new story yeah i know i have three ongoing stories but promise when my exames finished i will update regularly

STORY start from the very famouse point where he merry her for six months this plot came in to my mind only some time ago while writing ISHQ MAIN TERE so here is a small update guys tell me how it is.
enough of blabla now enjoy the short update.
FB
"I WANT YOU TO MERRY ME FOR SIX MONTHS"said arnav sternly looking at her with all the disgust and hate.
"BUT ARNAV JI.."
"YOU HAVE NO CHOICE LEFT MERRY ME OR ELSE YOUR FAMILY WILL BE ON ROADS AND YOUR SISTERS MARRIAGE WILL BE BREAK"
"OK" she said as she looked at him withall the pain and hurt.
He took her to the mundir put sindoor on her maang she felt hot tears escaping from the corner of her eyes.
FB ends
She came out of thoughts as she hear the door opening sound she felt her full body shaking with horror.It has been four months of their marriage but nothing changed his anger,his hate toward her are increasing day by day.
yes she is scared very much scared of him,her husband ARNAV SINGH RIZADA.She saw him coming inside as she stand up expecting him to yelled at her or to taunt her or to threaten her she don't know what is her sin but she knew one thing that HER MURDERER IS HER LOVER why she don't know.
He looked at her scared form feeling guilty inside but as always he ignare it and went to washroom without any second glance as she release a sigh in relief.
He went to washroom and looked at himself his eyes were showing all the pain,hurt,anger on himself and guilt on his actions Today he came to know the truith he hurt her because he thought that may be she betrayed him but he never thought that she is innocent.
he cried and cried on every single pain he give her he cried and cried don't know how much time.
he came out of bathroom only to find his room empty he wonder where is khushi.
he hear some voices from downstair as he walked downstair only to get the shock of his life.
do tell me how it is?

Mar 9, 2015
Mare Kaatil Mare Dildar next part is up. (By Farakhan) (Thanked: 105 times)
THANK YOU everyone who comment or press thank you bottun and sorry as i am not able to
mention names but thak you so much.
He hear some voices from downstair as he walked downstair only to get the shock of his life.
"JUST GET THE HELL OUT OF THIS HOUSE"he hear his sister shouting at shocked and scared khushi
who is trying to say something
"JIJI, BUA JI, MAA SAY….IT IS LIE … I.. NEVER ...HAD AN.. AFFAIR WITH JI..JA.JI" Khushi stammered
as she felt all alone in the earth.Shashi looked at his daughter sad and hurt. he knew that
his daughter is not bad she is pure like a newly born baby can he do something to save her no he can
not he close his eyes trying to hide his tears.
There is no one who will support her she can guess it and also hear it from their mouths.
"you are my sister I FELT LIKE TO SLAP YOU I HATE YOU" she hear her beloved sister and then her
bua ji "I TOLD SUSHI NOT TO ABORT YOU BUT HE NEVER LISTEN ME YOU ARE A CHARACTERLESS"
Khushi felt nothing she sacrifice everything for her so called family happy but they just betrayed her
like this.She came out of thoughts when she felt stinging sensation on her cheek and in next moment
she felt hard floor hurting her delicate body.
Arnav ran toward Khushi as he saw how his sister slap Khushi but he was late.He went near her and
take in his arms as she start muttering "I AM INNOCENT,I DID NOTHING" Arnav felt his heart
bleeding and the pain is unbearable.He looked at her.She is shivering like a leaf.
"WHAT IS GOING ON HERE"asked arnav angrily.
"SHE IS CHARACTERLESS CHOTE I DON'T WANT TO SEE HER FACE EVER IN MY LIFE…"Said anjali
dramatically crying.
"enough" Arnav cut his sister and everyone who is trying to degrade khushi.Khushi shiver under his
anger.
"SHE IS NOT CHARACTERLESS DO YOU GET THAT" Khushi try to look his face but before that she felt
darkness engulfing her completely she fainted in his arms feeling the warmth after so much time.
"CHOTE SHE TRY TO BREAK YOUR SISTER'S HOME AND YOU ARE SUPPORTING HER" he looked at
everyone and than at his so called sister but he felt something he looked at khushi only to found her
fainted.
He took in his arms and went away to the hospital without saying a word to anyone.
CITY HOSPITAL:
"WHAT HAPPEN TO HER DOCTOR"doctor looked at Arnav and said "NOW WHY ARE YOU SO
CONCERNED MR. RIZADA YOUR WIFE IS HUNGRY FROM PAST 3 DAYS AND YOU DON'T EVEN KNEW
IT" arnav looked at doctor without a word he knew it is his fault.
"I AM SORRY THIS WILL NEVER HAPPEN AGAIN" said arnav making doctor shocked as she do not
know this side of ASR.
Arnav went inside the room and looked at khushi as tubes are attached to her wrists.
he sat beside her. "He never knew that she is hungry or sick he only knew to hurt her" his heart taunt
him.he cried resting his face on her shoulder.
khushi open her eyes looking at the man sleeping sleeping beside her.She try to touch his face but
can't as the wires are attached to her hand. How much she love this man even after what he had done
to her still she can't hate him.
"IF ONLY YOU WOULD BELIEVE ME"she whisper slowly as hot tears escape from her eyes.
Arnav open his eyes and looked at her,he touch her forehead and said "YOU OK NOW YOU WERE
FAINTED.."unable to finished his words "I SHOULD CALL DOCTOR"
"I DID NOTHING ARNAV.."he stopped her as she try to clear his daut.
"HAD I EVER CALL YOU A CHARACTERLESS? EXCEPT ONCE" she looked at him as she remember their
wedding night.
FLASHBACK
Khushi sat in Arnav's room waiting for him to came and answer her questions.
"WHY YOU MARRY ME LIKE THIS" it was the first question ask him as he enter inside the room. First
he was mesmerised by her beauty but her question made him angry. He went near her and start to
kissed her senseless she felt so awkward due to his behaviour slowly he undress her,Khushi was
shocked she felt cold and numb getting no response from her her start to bite her earning loud moans
from her mouth.
After some hour when he was over he looked at her and said "I MARRY YOU BECAUSE YOU ARE
CHARACTERLESS,I HATE YOU KHUSHI" Khushi felt nothing but pure hate and disgust in his eyes and
voice. he went away leaving a broken khushi behind.
That night was a very painful night for Arnav he roam around streets of Delhi he cried whole night
feeling so helpless why he have to hate her" he closed his eyes in pain "KHUSHI"he screamed her
name with all his might.
He called her a characterless he felt so low why he don't know he claim to hate her but he never
wanted to hurt her but now he will hurt her if she ever try to be near that b***h with his actions not
with words may be she felt less pain with his actions. "HE WILL NEVER CALL HER A CHARACTERLESS"
he swear that night.
*
*
FLASHBACK ENDS.
She looked at him with a question that why he always hurt her?when he love her that much.
OK I WILL GIVE ARNAV'S AND EVERYONE'S POV IN NEXT UPDATE SO THAT YOU GUYS CAN
UNDERSTAND THEIR FEELINGS THERE IS NO VILLAIN IN MY STORY WHY SHYAM WANT KHUSHI
THEIR IS SOLID REASON YOU WILL UNDERSTAND HIS FEELINGS ALSO.
SO NOW ITS YOUR TURN TELL ME HOW IT IS GUYS?
FARAKHAN.

Mar 20, 2015
update.... (By Farakhan) (Thanked: 53 times)
Arnav's pov
I marry her only because i love her and that too deeply love her she is my life my love.i always hurt her because i want to hurt myself she is the air in which i breath no one not even she can understand my love for her she is so precious to me. i always want to love her but always something has to happen which force me to hurt her.
Her eyes those tears in her eyes made me weak i married her as i thought she has an affair with my so called jija ji i was not angry on jijaji any men would dream to get khushi she is a gem but that gem is mine and will always be.
i want my sister to be safe but more than her now khushi is important to me when these things happen i don't know may be when i first met her but now i know one thing i can't let her go so easily.
Shyam's pov
Khushi ji my khushi ji i can give my life for her but she hate me she is thinking that i am spoiling her SIL's house but i am in love with her SHE IS THE AIR IN WHICH I BREATH but i hate arnav as i do to his sister if only he could change the time but their is nothing which he can do.
(shyam's past will also reveal in coming updates)
Anjali's pov
I anjali singh raizada got what i want. i once want shyam and i got him and now i want that khushi to go away from my chote's life she is a dumb and illiterate girl and i want better for my chote like LAVANYA. yes la i have call her rm to complete the incomplete work.
Nani's pov
I always like khushi bitiya but when she married chote without our will i was so angry but i never hate her her eyes were so sad which always made me guilty may be i was the one who is not making family understand her innocent but again my heart will taunt me that she once betrayed you i always want LAVANYA as Arnav's wife not khushi.
Payal's pov
For me khushi meant nothing she is a puppet which my babuji brought for me just to play with her i never in my heart accept her as my sister why should i accept her she is no more than an orphanage.
the rest of the story will be flash back.

May 23, 2015
next part is up.......... (By Farakhan) (Thanked: 55 times)
Sorry guys I wanted write flashback of devil's love too but in hurry of posting I just could not understand sorry again there will be some flashbacks but story is not flash back I am sorry for confusing you guys.
Arnav: "I SAW YOU WITH HIM AT TARRECE KHUSHI I AM SORRY I MISUNDERSTOOD YOU"
Khushi: "LEAVE ME ALONE"
Arnav: BUT KHUSHI HEAR ME OUT PLEASE." He was about to say something when he saw nurse asking him to come with as Doctor wanted to talk to him.
As Arnav get out of room door was again opened after 15 minutes khushi looked at an angry Lavanya she sighed this was going to happen she knew it before itself.
"WHAT YOU DID KHUSHI YOU MARRIED HIM KNOWING VERY WELL I LOVE HIM AND HE TOO LOVE ME" said Lavanya very angrily?
"HE DON'T LOVE YOU HE JUST DO NOT LOVE YOU" said khushi with little power she had as Lavanya came to hospital when Arnav was not here.
"NO HE DON'T LOVE" said Lavanya.
"I WILL GIVE YOU PROOFS JUST GO AWAY FROM HERE" said khushi as her eyes were cold without any emotion.
Lavanya stamp her foot on floor and left the place angrily.
After sometime Arnav enter inside to see khushi looking at sidewall he went near her touched her hairs she turned to look at him.
"WHY????" she asked in a dry voice devoid of emotions.
"I AM SORRY" said Arnav looking down.
"MAFI MAANGNE WALE KO AGAR SAAMNE WALE KI TAKLEEF KA EHSAAS HO TO WO KABHI MAAFI NA MAANG" said khushi slowly but in stern voice.
"KHUSHI I..." (Cut off by khushi) "THIS IS WHAT YOU THOUGHT BEFORE HURTING ME".
"NO" came a short reply.
"JUST FORGET WE EVER MET" said khushi making him freeze on his feet.
"NO. "His voice choked "YES ITS OVER NOW" saying this she again turned to other side.
"KHUSHI… I WILL DO ANYTHING DON'T WALK AWAY FROM ME PLEASE" he cried.
"I WANT TO MEET SHYAM" again he hear her his blood boil "NO YOU WILL NOT MEET THAT CHEAP MAN"
"WHAT IS THE DIFFERENCE BETWEEN YOU TWO" she said without turning to him.
"KHUSHI...I" (cut off by khushi) "NOW ONLY YOU SAY YOU WILL DO ANYTHING FOR MY FORGIVENESS RIGHT" Arnav did as he was told he called Shyam.
IN RM
"DI SHE SAID ASR LOVE HIM" said la very angrily and tears brimming in her eyes. "HE CAN NEVER BE MINE" she said while crying all the family members start to console her.
In hospital
"HOW IS KHUSHI JI?'" asked an anxious Shyam. Arnav glared at him and asked him to follow him.
They went inside room.
"HOW ARE YOU?" was a sudden question asked by khushi. Shyam felt numb khushi ji is asking about him is he dreaming? He pinched himself and came to senses.
"YEAH I... AM...ALRIGHT KHUSHI JI HOW ARE YOU?"
"FINE I WANT TO TALK TO YOU" said khushi in same dry voice.
"YES OFFCOURSE TALK TO ME I AM HEARING"
"GO AND DIVORCE YOUR WIFE" said khushi low and dangerous voice.
"WHAT" was the reaction of both men? Arnav could not believe his ears what he heard but can he say something no he will see what she will the thing matter him now is her happiness nothing more.
"YOU WANT ME TO DIVORCE ANJALI RIGHT" confirmed Shyam again.
"YES WILL YOU MARRY ME MR RAIZADA WILL FREE ME IN NEXT 3 DAYS NOW IT'S YOUR TURN GO AND DIVORCE YOUR WIFE" Arnav gulped his tears he closed his eyes he was controlling his inner torment not to blast. So many emotions were playing in his mind in one time.
"KHUSHI... YOU..." Arnav tried to say something but could not.
"GO MR RAIZADA MADE YOU SISTER HAPPY BY MAARING LAVANYA GO AND PLEASE NOW WE ARE NOT GOING TO DANCE ON YOUR TUNES TO KEEP YOUR SISTER HAPPY YOU ONLY LOOK GOOD DANCING ON HER TUNES" she pressed each and every word and then turn to Shyam "I WANT YOU TO MADE ME HAPPY, WILL YOU?" she knowing very well what will be answer.
"YEAH OF COURSE I WILL ... I WILL PREPARE DIVORCE PAPERS NOW I WILL COME BACK SOON PROMISE" he kissed her hand and left. Arnav looked her hand and then at her
"YOU WANT THIS? IS THIS MY PUNISHMENT?"
"YES" came a short reply.
"WILL YOU EVER FORGIVE ME?" said Arnav now crying.
"I DON'T KNOW" reply was again short and dry.
"I DON'T LOVE LAVANYA" said Arnav
"I KNOW" again a short reply.
"THEN WHY ARE YOU DOING THIS TO ME SLAP ME HURT ME YOU CAN EVEN KILL ME" now he was on his knees.
"I AM NOT KILLER LIKE YOU ARE" she again replied in dry and stern voice.
"I KNOW YOU ARE ANGEL" a chuckle escaped from her mouth she saw him and said "THE ANGEL KILLED MERCILESSLY I DON'T LOVE NOT ANYMORE"
"PLEASE DON'T SAY LIKE THAT PLEASE" cried Arnav more.
"I WILL TEACH YOU ALL LESSON, YOU ALL ARE KILLERS YOU GUYS KILL YOU SHYAM BOTH OF YOU ARE KILLERS, MERA KHOON KIYA HAI AAPNE (YOU KILLED ME)"
Arnav kept quiet this time he heard her again "I HATE HIM, I HATE YOUR SISTER, I HATE YOUR FAMILY, I HATE MY FAMILY BUT I COULD NOT HATE YOU BUT NOW I DON'T EVEN LOVE YOU"
he kept on crying and she kept quiet let him cry he love this much lad governor could have asked her for once but no SHE WILL MADE HIM SO WEAK THAT HE WILL THEN UNDERSTAND THAT HE DO NOT WRITE HIS DESTINY.
.
Ok I hope this is enough and again sorry for the mistake.

May 26, 2015
Mera Kaatil Mare Dildar Update+IMP. note (By Farakhan) (Thanked: 37 times)
First of all thank you who press thank you button and commented.
"YOU ARE PUNISHING ME BUT CAN YOU EXPLAIN ME THAT YOU WIL BE HAPPY WITH HIM" said Arnav firmly".
"YEAH I WILL I MAY NOT LOVE HIM BUT HE WILL NOT HURT MY SELF RESPECT HE WILL NEVER HURT ME FOR ANYONE LIKE YOU DID HE WILL TRUST ME" said khushi slowly looking at his face.
"ARE YOU SURE ABOUT IT HE...CHEATED DI...I MEAN HE CAN CHEAT YOU TOO" said Arnav trying to say her that he not worth of her.
"YOU NO NEED TO WORRY ABOUT ME GO AND SETTEL YOUR LIFE" saying this she turned to other side.
"I AM WORRIED FOR YOU NOW ALL I WANT IS YOU HAPPINESS AND I WANT TO MAKE SURE THAT IF SHYAM WILL HURT YOU THE WAY I DID I DON'T YOU TO FEEL THE PAIN AGAIN KHUSHI I AM REALY SORRY BUT I WILL MAKE SURE OF EVERYTHING GOT THAT" Arnav was furious now she is so stubborn.
"NO ONE CAN HURT ME MORE THAN YOU NO ONE" her answer was so short.
"KHUSHI I HURT YOU RIGHT NOW YOU HURT ME TOO SLAP ME (he took her hand and made her slap him) SLAP ME (she took her hand out of his hold and turn to other side without saying a word as Arnav again continue) KHUSHI PLEASE 2ND CHANCES WORK I WIL LOVE YOU MORE THAN ANYTHING I WILL I PROMISE I WILL LEAVE EVERYTHING FOR YOU I WON'T LET ANYONE HURT YOU" he was now crying khushi hugged him
"ONLY GOD CAN UNIT US NOW I HAVE LET EVERYTHING ON GOD, HE WILL SHOW ME RIGHT PATH I BELIEVE HIM" saying this she let him go and again lay on the bed closing her eyes.
After more than hour
Arnav was sitting next to khushi with immense silence surrounding them. They hear door opening sound and doctor came inside.
"I NEED TO CHECK HER MR RIAZADA"
"I WILL GO AND COME SOON" said Arnav touching her hairs lovingly getting slight nod from her he left the room.
"IS HE YOUR HUSBAND?"YEAH" come a small reply.'
"YOUR REPORTS ARE OUT AND THERE IS A HAPPY NEWS FOR YOU" said doctor smiling at khushi.
"MR'S RIZADA YOU ARE PRAGNAT" said doctor looking at khushi. Happiness had no boundary for her she felt her wounds got cure just by news but she came to conscious hearing HIM.
"WHAT DID YOU SAY DOCTOR"
"IT'S GOOD YOU CAME MR RAIZADA YOU ARE GOING TO BE FATHER" Arnav was numb and he even pinch himself is he dreaming? NOO was answer.
"ARE YOU SAYING THE TRUTH" "YES ASR" saying this left leaving couple alone.
"KHUSHI… I .." he could not say a word as her sentence ring in his mind "ONLY GOD CAN UNIT US NOW I HAVE LET EVERYTHING ON GOD, HE WILL SHOW ME RIGHT PATH I BELIEVE HIM"
"I AN GOING TO BE MOTHER" SHE TOUCHED HER BELLY AMND TEARS MADE WAY ON HER CHEEKS HE went near her and kissed away her tears.
"KHUSHI YOU WERE RIGHT ONLY GOD CAN WROTE OUR DESTINY NO ONE CAN" (he kissed away her tears again and continued) "GOD WANT US TO UNIT FOR THIS ANGEL RIGHT WE WILL GROW HIM OR HER WE WILL LOVE HER OR HIM I WON'T LET MY CHILD SUFFER A LIFE LIKE MINE PLEASSE YOU DON'T WANT OUR CHILD TO BE HOMLSS FATHERLESS, OR MOTHERLESS DO YOU? Said Arnav crying him head on her tummy.
"I DON'T WANT ARNAV YOU WILL BE A GOOD FATHER WILL YOU?" said khushi now thoughtfully and worried for her child's future.
"YES I WILL I KNOW HOW BAD FATHERS ARE KHUSHI I WILL I WILL…" he kept on assuring her or himself he doesn't know.
Both were happy as well as sad, both were smiling as well as crying, they don't know where there life is going but they knew one thing that whatever happen with them was past and now they will not let their child suffer for their mistakes and misunderstandings.
Both were unit again by destiny for their unborn baby but both don't knew how much difficulties are on the way to separate them but condition is that they need to survive from these storms and hurdles then only they can give a heaven to their little unborn child.
"I WANTED TO HEAL AND I HEARD THAT CHILD CAN HEAL WOUNDS OF HER/HIS MOTHER I WANT TO HEAL" she said to Shyam as he was furious hearing her side of story he felt the most unlucky creature of this world so near he was to get his khushi but all went in vain she again reject him and he will let her do "SHE WANT TO HEAL HER WOUNDS" and he will let her do. He left the place without looking back.
"HE LEFT" she said to Arnav who is looking at her for answer.
"EVERYTHING WILL BE FINE" he assured her lovingly.
"I LOVE YOU" he whispered near her ear.
OK girls i want to know something so low response why? is the story not worth? or you guys are not liking it? i want to know.
Do you guys want me to continue?
OR
DISCONTINUE.
If want me to continue than show it by your response. I am seriouse.

May 28, 2015
Mera Kaatil Mare Dildar next part is up... ;-) (By Farakhan) (Thanked: 40 times)
Nk came to hospital to see if khushi ji is fine or not.
He entered inside and saw her lying on bed he went ear her khushi saw him and gulp her own tears as
NK said "I AM SORRY KHUSHI JI I AM SORRY I SHOULD NOT HAVE DONE THAT I AM SORRY BUT I…LOVED YOU AND I COULD NOT STOP MYSELF I KNOW YOU HATE ME"
"EVERYONE CLAIMS THEY LOVE ME BUT NO ONE UNDERSTAND ME"
'I DO UNDERSTAND YOU"
"NO YOU DON'T UNDERSTAND ME" she saw Arnav standing at the door as he entered inside "WHAT YOU DID NK WHAT ARE YOU DOING HERE DAMMIT " he clenched his fist in anger and punch him hard on his nose.
"STOP" said khushi and again continued turning to Arnav "WHAT DID SAID ABOUT DISCHARGING ME'"
"SHE SAID YOU NEED TO STAY HERE TONIGHT YOU ARE WEAK" saying this he again saw NK with all anger and left saying "10 MINUTES GET OUT AFTER THESE 10 MINUTES"
"I DON'T WANT TO SAY MUCH EXCEPT GET WELL SOON AND I…I LOVE YOU" khushi close her eyes as he again continued "I AM LEAVING FROM HERE YOU WILL NEVER SEE ME AGAIN KHUSHI JI BUT I WANT YOU TO FORGIVE ME"
"AND I FORGAVE YOU" saying this she smiled looking at him "WE WILL BE FRIEND RIGHT JUST LIKE BEFORE" NK looked at her with a genuine smile on his face he nodded his head again and again as tears also made way on his cheeks he turn to other side saying
"BYE KHUSHI JI AND I WILL BE YOUR FRIEND JUST LIKE BEFORE I PROMISE" saying this he left.
On the other side Arnav engrossed in his thoughts as he remember
Flash BACK starts
After a week of their marriage Arnav become somewhat soft toward khushi he treated her well and let her sleep on bed too.
One evening he return from office and was about to open the poolside windaw when hear something very painful.
NK: KHUSHI JI I LOVE YOU I LOVE A LOT I CAN'T IMAGINE MY LIFE WITHOUT YOU AND I KNOW NANAV DO NOT LOVE YOU I KNOW"
"SO YOU LOVE ME THIS MUCH"
'YES KHUSHI JI"
"I SHOULD BE WITH YOU NOT WITH ARNAV RIGHT" Arnav closed his eyes as he felt betrayed she wanted to move away from him with NK.
He left without hearing rest except his "YES" but later he came to know her answer.
'CHTAKH" yes khushi slap NK on his cheek "LEAVE YOU ARE TALKING TO YOUR BROTHER'S WIFE DAMMIT AND TELLING HER TO RAN WITH YOU IF YOU ARE A REAL MAN NEVER CAME INFRONT OF ME AGAIN" saying this she left.
After some time Arnav cought NK alone and beat him blue and black.
And that was a painful night for khushi as they consume their marriage again but in very painful way.
Flashback ends
Arnav came to senses as he saw NK coming out he got up immediately and went inside.
***
AT HOME
La receive a call and what she hear made her shock and she bresk her phone into pieces.
Lavanya was fuming hearing khushi is pregnant she felt like so broken was not she the one who left ASR.
but again Di and the whole family assure her that he loves her not khushi but now khushi is challenging he loves he she felt like to kill herself but no why should she kill herself she will kill that b***h who is reason of her every sorrow in THE PAST and now too she is responsible.
she got up determined
SHE WILL KILL KHUSHI HER SO CALLED COUSINE SISTER.
Lavanya left house without telling anyone she went to hospital and call her men and order them something.
After 15 minutes her men cought khushi and took her near Lavanya as she asked
"WHY IS SHE SLEEPING"
"WO ACTUALLY WE FAINTED HER HUSBAND AND SHE WAS NOT HEARING US SO WE DID THE SAME WITH HER TOO' said one man
"IT'S OK I WILL TOOK CARE OF YOU YOUNGER SISTER" saying this she kept khushi in car and kept on waiting for her to wake up. Yes she will watch her death with her own eyes.
Outide the hospital she waited for more than 40 minutes and then sprinkle water on her face as khushi open her eyes looking at her at Lavanya.
La smiled and touched her face a lone tear escape from khushi's eyes as if she knew what is next.
'REMEMBER ME I WILL TELL YOU EVERYTHING" saying this she started the car.
in all this arnav open his eyes feeling her cry after sometime when he register evrything he got and ran outside the hospital he saw someone taking his khushi in a car......
too be continued.
ok thank you all for your support and now for next update you need to show me a good response.

Jun 18, 2015
I won't mind i... i know you will never be mine...kidnapped? (By Farakhan) (Thanked: 38 times)
"I HATE YOU KHUSHI….I HATE YOU" shouted La on Khushi's face. Khushi was crying not for herself but for the fear to lose her baby.
Arnav got up immediately and went to the window he saw La driving khushi away.
He ran fast as he could and went to his car and started chasing her.
Lavanya looked at khushi with all the hate in the world and said.
"I HATE YOU…I HATE YOU…YOU KNOW I LOST MY FATHER BECAUSE OF YOUR DAMN F*** MOTHER…HE LEFT US ALONE…ME MAMA HE FELL IN LOVE WITH YOUR MOTHER WHEN HE HAD A CHILD AND A WIFE…HE DID NOT CARE FOR US…I LONG FOR HIS LOVE…BUT HE NEVER LOVE ME…IF HE LOVE THEN HE NEVER LOVE MAMA…I SWEAR KHUSHI I AM GONNA KILL YOU AND MY REVENGE WILL BE OVER…JUST LIKE MY MOTHER KILL YOUR MOTHER (khushi cried out loud…clutching her stomach as LA increase car race) YOU ARE AFRAID…HAHAHAHA YOU AFRAID OF HIGH SPEED(she increases the speed even more) I HATE YOU……YOUR MOTHER LOVE YOUR FATHER LIKE NOTHING AND HE TOO LOVE HER AND YOU GOT A PERFECT FAMILY RUINING MINE FAMILY (cried la in anger) YOUR PARENTS DEAD AND WE LET YOU STAY ON THE ROAD…(increasing car race) YOU KNOW WHAT MY HATE FOR YOU INCREASED WHEN MY FATHER SHOT HIMSELF BECAUSE OF YOUR F**** MOTHER….I HATE YOU. NOW YOU ARE SNATCHING ARNAV FROM ME I WON'T LET YOU SNATCH HIM I WILL KILL YOU THE WAY MY MOTHER KILLED YOUR PARENTS YOU WILL BE ON ROAD AGAIN" khushi was crying and crying…today she got to know her life's biggest reality…which break her so much that there is no more fear left for death.
She felt numb tears were flowing continuously…she smiled sadly SO SHE GOT A FATE LIKE HER MOTHER" her parents were snatched away from her so brutally only for a silly lover, her own brother in law. She closed her eyes before she whisper "KILL ME"
Lavanya looked at her with tear filled eyes before she heard her more "JUST LIKE YOUR MOTHER KILL MY PARENTS" Lavanya looked behind only to get faint by a hand. Khushi looked at the man with wide eyes.
FLASH BACK
As Arnav sat in the car and started chasing the girl he was stopped by a man but no more he could see man because he lost his conscious due to chloroform effect.
The man whisper "I AM SORRY BUT I CAN'T LET KHUSHI JI'S LIFE IN DANGER"
FLASHBACK ENDS
Man took khushi out of the car and made his way toward his car carrying unconscious girl in his arms.
He entered inside a dark room and turn on its lights. He made Khushi lay on a cozy bed and sat on the corner looking at Khushi with longing to get love from her which he very well know he can't get. He is jealous of Arnav, he never hated him but love his wife which is a crime. Can he just stop these feeling to grow inside him? He tried every damn thing to control these feelings but could not his inner lover is so desperate to be love by her. He played the song sitting on the recliner…never in his life he thought he will hear a solo song because he never understand its lyrics.
(New song by Zayn Malik :*)
Don't look around because love is blind
And darling right now I can't see you
I'm feeling proud so without a doubt
I can feel you
He saw her again sleeping..she looked like an angel came from heaven…but his heart pained at the thought that ANGEL DOES'NT BELONG TO HIM.
Cause we are who we are when no one's watching
And right from the start, you know I got you
Yeah you know I got you
In his imagination she is his only his.
I won't mind
Even though I know you'll never be mine
I won't mind
Even though I know you'll never be mine
He is not angry at her but he won't let her go until he made sure she is safe.
We messed around until we found the one thing we said we could never ever live without
I'm not allowed to talk about it
But I gotta tell you
On his death time only one thing he would ask for and that is to see her face once.
Cause we are who we are when no one's watching
And right from the start, you know I got you
Yeah you know I got you
"I GOT YOU I GOT YOU…I GOT MYSELF…I GOT WHO I AM...YOUR LOVE THOUGHT ME WHAT IS SELFRESPECT?" he said looking at her sleeping form.
I won't mind
Even though I know you'll never be mine
I won't mind
Even though I know you'll never be mine
"YOU ARE WITH ME WHEN NO ONE IS THERE WITH ME" a smile crept on his face. He is being called as crazy, mad, but not cute…."ONLY YOU CAN CALL ME THAT"
**********************************************
Arnav opened his eyes only to find himself in his car "KHUSHI" his mind was chanting her name again and again its almost night.
He lost her.
Drove his car to find her whole night he roam around the city to find his khushi but she was nowhere to be seen.
"I NEED YOU WHERE ARE YOU?" he cried holding her photo close to his heart. He cried and cried its 3 am but he could not find her.
He needs to find her their baby what if something happened to the baby. She will be broken if something like that happen he have to find her.
He wiped his tears and got up sat in his car started driving and he find a car there he stopped abruptly "LAVANYA" he whisper and get out of his car. He with long strides reached near her found her sobbing he felt disgust he held her arm so harshly making her winched in pain.
"WHERE IS MY KHUSHI? WHERE IS SHE? WHAT HAVE YOU DONE TO HER? SHE WAS PREGNANT DAMMIT" he shook her hard.

hmm so tell me how it is? i know i know i am late but can i say my excuse..i can't write more...my nani is here and i need to spent time with her too and secondly...i need to complete IMT first.
love you all.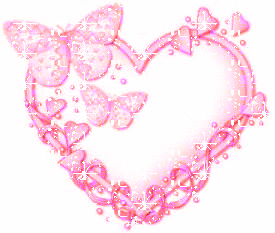 flyin kiss you need to catch it LOL

Jun 21, 2015
Who is kidnapper? (By Farakhan) (Thanked: 43 times)
thank you everyone.
"WHERE IS MY KHUSHI? WHERE IS SHE? WHAT HAVE YOU DONE TO HER? SHE WAS PRAGNANT DAMMIT" he shook her hard.
"I…I…I...DON'T….I" Lavanya uttered crying hard.
"YOU DID SOMETHING TO HER? YOOU KILL HER'" a mere whisper escape from his mouth.
"NO! NO! NO! I DID'NT KILL HER HOW CAN I KILL MY SISTER?" said Lavanya keeping her hands on her ears trying hard to forget her sister's cries which were caused by her.
She is regretting.
How can she think to kill her own sister? "HOW CAN I?" she was broken.
"WHAT THE YOUR SISTER, WHAT THE HELL ARE YOU SAYING LAVANYA?"
"ASR HE TOOK HER, HE TOOK HER AWAY FROM YOU"
"WHO TOOK HER TELL ME DAMMIT" he was still holding her shoulders.
"I SAW A MAN AND THE MAN WAS YOUR COUSIN YOU KNOW THE MAN WAS NK"
"WHAT THE, ARE YOU KIDDING ME?" NK kidnapped khushi it's a jock.
A man named NK can never do that. He looked at La and said "ARE YOU TRYING TO FOOL ME?"
"NO GO ASR HE KIDDNAPPED HER…I SWEAR ON MY PARENTS"
Arnav's head was shaking now NK kidnapped khushi was a jock or real. Was he dreaming? He slapped himself…NO he is not dreaming. His so called brother was afraid of scary movies, kidnappers and all these things. Who never visit Graveyard because he was afraid to see "Death" who cannot see even blood the man who was even afraid of his shadow had kidnapped a girl which probably his "Sister in Law" his head was spinning now. Where the hell will be this NK? He thought frustrated with his thoughts, from his life, from his sins.
He looked back only to find Lavanya crying bitterly muttering something. He can't help he had his plate full with his own problems. Sighing he took Lavanya in his arms and drove back to RM to find out about NK.
He reached at RM and went inside to find his family.
They said "FAMILY IS THE PLACE WHERE HOPE EXIST" but in his case he became hopeless seeing his family. Sighing he enter inside and made la sat on one of the sofa in living room. Instantly everyone started inquiring about la. He kept quiet and let himself face the cruel reality of his life "HE HAD NO FAMILY" his family was his mother and she is dead. Now his family is khushi and he himself ruined it.
His khushi is in pain but he is a loser who cannot take her pain away from her.
"WHERE IS NK?" he asked trying to grb the attention of his so called family.
"WE DON'T KNOW HE WENT OUT TO SEE HIS SO CALLED KHUSHI JI AND NEVER RETURN" he heard his di's curt voice.
He kep quiet and turn to leave but stopped hearing Anjali's voice "WHERE IS YOUR SO CALLED WIFE?OR SHE LEFT YOU AND RAN AWAY" he heard everyone's taunting but kept quiet because "HE WILL LET THEM KNOW WHO IS ASR SOON". He left without a word and started driving like a crazy man. Crying, sometime smiling remembering her antics.
Her smile which was replaced by tears…wasn't he the one to ruined her smile? Wasn't he the one who hurt her till she broke down and hurt herself. She was on the verge of death.
He will not let her suffer more.
"KHUSHI JI YOU WAKE UP OHH IT'S OK HMM IT'S DINNER TIME HAVE SOMETHING KHUSHI JI" khushi kept on looking at the man who was trying to feed her.
"WHY YOU DID THAT?" she asked coldly.
"BEAUTIFUL, YOU ARE BEAUTIFUL I ALWAYS WANTED TO MARRY A GIRL LIKE YOU KHUSHI JI AND DON'T WORRY YOU ARE SAFE HERE" he tried to got up but stopped as he felt her hand touching his fingers. He gulped hard before looking at her again "I SAID WHY?" he voice choked with tears.
"I WANTED TO SEE YOU SAFE, SHE COULD HAVE KILLED YOU"
"WHY?"
"BECAUSE I WAS CONCERNED" she laughed with emptiness visible in her voice "APNA MAHBOOB SE JHOOT NAHIN BOLTE (NEVER LIE TO YOUR LOVER)"
"I…I…I CAN'T KHUSHI JI, I CAN'T LET YOU LIVE WITH HIM (ASR) YOUR LIFE IS IN DANGER WHENEVER YOU ARE WITH HIM" he said.
"YOU WANT ME TO STAY AWAY FROM HIM, SHYAM WANT ME TO STAY AWAY FROM BOTH OF YOU, ARNAV PUNISH ME FOR BEING IN A RELATIONSHIP WITH HIS SO CALLED JIJA JI RIGHT, HE WANT ME TO STAY WITH HIM BUT WHAT ABOUT ME? WHO I AM? WHAT IS MY VALUE? AMI A SLAVE OR A DOLL TO PLAY WITH KHUSHI IS NOT A DOLL SHE IS A HUMAN BEING WHO HAS A HEART AND A SOUL TOO SO WHAT SAY MR. NK SHOULD I LIVE OR DIE?"
"NO KHUSHI JI"
"SHUT UP JUST SHUT UP AND CALL ARNAV THAT I AM HERE WITH YOU AND ASK HIM TO TAKE ME WITH HIM"
"NO I WILL NOT I WILL BE THE FATHER OF THIS CHILD NOT ARNAV OR SHYAM"
Khushi looked at NK with emptiness.
"LET ME GO"
"NO I WILL NOT" saying this he left.
The room is so big with no window but on the upper part of wall there is only one room with kitchen and washroom plus a ba****t may be.
"ARNAV" she wanted to hug him. Their baby wanted to hug him and she don't have energy to even get up.
She is tired.

Jun 29, 2015
a night with Shyam jha... ;) (By Farakhan) (Thanked: 39 times)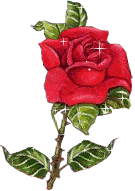 thank you all my lovely readers.
Whole night Arnav kept on searching for her but he could not found her except Shyam who was equally shocked plus afraid.
"YOU COULD HAVE TOLD ME BEFORE ITSELF.DON'T KNOW IF SHE IS FINE OR NOT" he kept on saying this again and again.
They were now sitting in a dhabba having nothing. Food was decorated but none was ready to eat.
"THIS IS VERY GOOD" said Shyam opening bottle of Scotch whisky he filled two glass one for him and one for Arnav.
"I DON'T DRINK" said Arnav looking away.
"I DON'T DRINK TOO BUT LOOKS LIKE TODAY I SHOULD DRINK" said Shyam gulping down the glass filled with liquid.
Arnav picked up the glass and gulp it down.
They kept on drinking there was silence for almost half an hour when Shyam spoke,
"NEVER I THOUGHT I WILL FALL IN LOVE AGAIN"
"WHY YOU LOVED SOMEONE BEFORE?" asked Arnav narrowing his eyes.
"YEAH I LOVED SOMONE…UMM YEAH I WAS 18 WHEN I LOVED A GIRL ANJALI 15 YEARS AGO"
"WHAT ARE YOU SAYING?"
"YES YOUR SISTER I ONCE SAW HER MAY BE THAT WAS INFATUATION BUT THAT WAS LOVE I THOUGHT. YOU WERE VERY RICH AND I WAS NOT YOUR FATHER WILL NEVER BE AGREE I KNEW IT BEFORE BUT I FORGOT EVERYTHING WHEN YOUR SISTER CAME TO ME AND TOLD ME SHE LOVES ME AND WANTED TO MARRY ME. SHOCK (pointing his finger toward Arnav's shocked face) ARE YOU I WAS TOO BUT LATER I FOUND IT THAT SHE JUST DID IT FOR A BLOODY BET"
Arnav looked at him first shocked then with the expression you-are-lying
"NO I AM NOT LYING MY MOTHER DEAD AT THAT TIME AND HER LAST WISH WAS TO MARRY ANJALI BECAUSE SHE WAS THERE TOO MY MOTHER DID NOT KNEW ANYTHING…I WAS SO BROKEN THEN YOU GUYS SHIFTED TO DELHI AND I JUST FOCUS ON MY CARRIER…AFTER 13 YEAR I MET HER AGAIN AND SHE EMOTIONALLY BLACKMAIL ME TO MARRY HER….SHOULD I TELL YOU SOMETHING?" asked Shyam in his drunken voice and Arnav just nodded his head.
"I TRIED TO FALL N LOVE WITH HER BUT COULD NOT I TRIED EVERY DAMN THING BUT MAY BE I HAD FALLEN IN LOVE WITH SOMEONE ELSE WHO WAS BETTER THAN YOUR SISTER…KHUSHI JI…I AM SORRY FOR EVERYTHING I AM A B**** BUT I FALL FOR HER BECAUSE I NEVER SAW SOMEONE SO DAMN INNOCENT"
"YOU NEVER LOVED MY SISTER THEN WHY YOU BEHAVED SO LOVY DOVY?" asked Arnav gulping down the liquid.
"YEAH SHE LOVE TO PRETEND IT WAS MY MOTHER'S WISH JUST TO KEEP THIS WISH I DID EVERYTHING I COULD BUT I COULD NOT DO MORE WHEN I WAS IN LOVE"
"YOU SACRIFICE YOURSELF FOR MY BLOODY SISTER I HATE HER…I THOUGHT SHE WAS MY MOTHER BUT SHE JUST WANT MY MONEY…I HATE HER…YOU KNOW WHEN I WILL FOUND MY KHUSHI I WILL TOOK HR AWAY FROM EVERYONE…I WILL KEPT HER SAVE IN MY ARMS" said Arnav with blood shot eyes.
"I AM SORRY ARNAV YOU KNOW I HATE MYSELF I AM NOT A GOOD HUSBAND JUST LIKE MY FATHER" he closed his eyes "HE MANY TIMES HIT MY MOTHER…HE HAD A GIRLFRIEND AND MY MOTHER WORKED HARD TO GROW ME TILL DEATH ENGULF HER"
"YOU MISSED HER"
"YEAH EVERYONE DO"
"YOU KNOW YOU ARE VERY GOOD HUSBAND YOU DID WHAT EVERYONE CAN NOT DO NOT EVEN ME I MARRIED KHUSHI ONLY BECAUSE I LOVE HER BUT YOU MARRIED HER TO FULFIL YOUR MOTHER'S WISH YOU KNOW EVERYBODY HAVE SOME WEAK POINT NONE IS PERFECT" Arnav said honestly.
"YOU KNOW I HAVE THOUGHT SOMETHING I WON'T DIVORCE YOUR SISTER"
He said making Arnav surprise.
"THE CHILD IS MINE AND IT IS MY RESPONSIBILITY AND I AM SURE SHE WILL CHANGE I HAD HEARD CHILD DO HAVE AFFECT ON WOMEN" they both chuckled.
"I don't love ANJALI BUT I WON'T LET MY CHILD SUFFER ALONE LIKE I DID. YOU KNOW MY MOTHER AND I BOTH WOULD SIT HUNGRY FOR MORE THAN 3 DAYS BECAUSE MY FATHER NEVER CARED FOR US BUT MY MOTHER ALWAYS TOLD ME "DON'T HATE YOUR FATHER" I WON'T LET HIM SUFFER…." He kept on saying this again till he found a hand on his shoulder. They both laughed.
**************
It's morning and Arnav open his eyes and found himself in car with Shyam looking at him.
"WE NEED TO INVOLVE POLICE I THINK HE HAD A GUN" he heard him s he was talking over phone.
"PHONE" wait khushi do had phone in her hospital costume.
He ran out and said "KHUSHI HAD A PHONE AND CAB TRACE HER NUMBER" said Arnav and sat in his car asking Shyam to do the same.
"SHE WAS IN HOSPITAL SO HOW…? Cut off by Arnav "I GAVE PHONE SO THAT SHE CAN CALL ME IF SHE NEEDED SOMETHING OR SOMEONE TRY TO HURT HER"
"OHH"
They reached at PS and talked to PC they started from PS and tracing the number they reached at a desert place where they found her broken phone but not her.
Meanwhile Khushi opened her eyes and looked at NK "NOT AGAIN" she muttered and turned to other side.
"YOU ARE ANGRY WITH ME…"
"I DON'T CARE IF YOU EVER EXIST I NEED TO USE WASHROOM CAN I?" she said curtly and got up while NK looked at her retreating figure with all the hurt and pain.
She went inside the washroom and started searching for something with which she could let Arnav knew where she is? She took tissue paper and wrote her name on it with lipstick don't know who used it.
"IS THERE AMY PROBLEM?" asked NK he heard weird sounds from washroom.
"NOTHING" she said coming out of washroom "CAN I GET SOMETHING TO EAT?" she asked angrily turned her face away from him. He silently went to kitchen to cook something for her.
********
They were heading back disappointed but Arnav felt his heartbeat increased he turn and looked at others who were leaving Shyam came to him and said "I THINK KHUSHI JI IS HERE ARNAV"
Arnav nodded as yes and started moving around searching here and there with police following them. They reached near a home-a small home. Arnav saw a tissue on the ground and open it "KHUSHI" his voice choked. Shyam looked at him he silently gesture to surround the area.
********
"HAVE YOUR BREAKFAST KHUSHI JI…." But before e could continue they head knock on the door and khushi ran to door and screamed
"ARNAV JI I AM HERE" before NK put his hand on her mouth.
love you all GOOD NIGHT ;)

Jul 11, 2015
Mera Kaatil Mare Dildar next part is up... ;-) (By Farakhan) (Thanked: 35 times)
AS soon as he heard her voice "KHUSHI" Arnav shouted and started hitting the door. Police break the door they all enter inside to find NK holding khushi tightly with a gun in his hand. "GO AWAY ARNAV OR ELSE" said NK pointing gun toward Khushi "I WILL KILL KHUSHI JI AND MYSELF TOO"
"NK I KNOW HOW IT FELT TO BE AWAY FROM YOUR LOVE BUT TRY TO UNDERSTAND KHUSH IS NOT HAPPY WITH YOU" said Arnav trying to convince him. He started moving toward them.
"NO YOU DON'T KNOW YOU NEVER LIVE AWAY FROM YOUR LOVE" he said angrily. Arnav gulped hard; looking at the scared form of khushi. "LET HER GO NK WE CAN TALK" said Arnav calmly.
"NO I WON'T" Arnav started walking toward NK "I KNOW YOU WILL NOT HURT KHUSHI" said Arnav still walking NK said 'GO AWAY ARNAV" but he kept on walking until he heard loud shriek of gunshot and NK got a shot on his hand which was holding khushi. Arnav ran toward her and engulf her in his arms, NK fell down on the floor winching in pain.
"CLOSE YOUR EYES KHUSHI" Arnav yelled at her but khushi felt darkness engulfing her…something stirred in her heart…someone crying, someone yelling, brutality, hurt, pain, anger…all these feelings engulf her suddenly crying voices echoed in her ears. She lightly pushed herself more in Arnav's arms, she cupped her mouth not to cry loud but everyone become alert hearing her shriek.
"WHAT HAPPEN?" was everyone's question.
They took khushi to hospital everyone was outside the ER. Police took NK for his statement but NK said nothing except "I WANNA GO HOME I WILL NEVER COME HERE AGAIN GIVE ME A CHAMCE" and Arnav was so tensed by his behavior no matter what but still NK is his brother. Anyone can fell in love it is uncontrollable. He booked his ticket and asked him to leave, but what shocked him was he hugged him and say "SORRY' to him and left. He was suppose to be angry or have a fight with Arnav and Arnav was actually ready for it. But it really shocked him, he met him like he will going for forever.
Khushi open her eyes only to find herself in to a white room may be hospital she thought. Arnav enter with a cup of soup seeing him suddenly a fear rushed inside her veins and she asked "MY BABY HOW HE/SHE?" Arnav smiled sitting beside her "KHUSHI EVERYTHING IS FINE WITH YOU AND BABY TOO" he smiled kissed her forehead.
It has been three days khushi is discharged from hospital and Arnav took her to his own new home. He bought it for her and their baby. He didn't visit RM, he doesn't have time, and he just wanted to be with her. "I LOVE YOU" he whispered making her sleep it's afternoon. He took sharp breath before attending the call he is getting from past three days from his so called family.
"WHAT'S THE PROBLEM WITH YOU ALL I AM HAPPY LEAVE ME ALONE?" spat Arnav angrily "ARNAV DEAR" he heard his nani's broken voice "WHAT HAPPENED?" He asked frowning. "NK IS DEAD" he heard it and uttered "WHAT THE".
Arnav came inside brokenly. He is dead from past three days and they didn't buried him because it was his last wish "KHUSHI SHOULD SEE HIM FOR ONCE" and now his family had came to India and his mother pleaded him to let khushi watch NK once.
"KHUSHI" he whisper slowly softly as she looked at him "WHY DID YOU WAKE ME?" she asked frowning. He tried tried and tried but words do not left his mouth then he closed his eyes saying "NK IS DEAD AND HIS LAST WISH IS THAT YOU SHOULD SEE HIM ONE LAST TIME AND TOU…CH HIM" khushi became motionless, all the sleep in her eyes ran away and she was just looking at him asking was it truth? His broken state let her know everything. "WILL YOU?" he asked slowly looking down tears made their way on his cheeks.
She nodded as 'Yes'. If she was shocked by his death then its ok but she don't know something may break her with guilt that NK commit suicide, can he tell her this no, never in his life.
Precap#
"I AM A BAD OMEN" said khushi crying uncontrollably...NK commit suicide....
"NO YOU ARE NOT" said Arnav trying hard not to cry.
note# i am very very very busy i had write this part in 3-4 days because it's going to be Eid i will be very busy till eid so plzz bear with me.

Disclaimer: The views expressed above are member's views and this website does not comply with it. The views expressed may not be factually correct. Incase of any issue please contact us/report it to us.
Elitists last part is up!