Incredible love
Mar 16, 2014
Chapter 10 (By Starmuski) (Thanked: 45 times)
Hey everyone
sorry for late update but this will be last update as my exams gonna start so enjoy
Chapter 10
Khushi reached home and saw Payal sitting glomily
"jiji here i am with your gift"she said with a cheerish smile
Payal looked at her forcing a smile
"what hapened jiji"asked Khushi worridly
"but we could not celebrate it in the way we wanted na"
"there is still some time let's celebrate it"she said happily
"but cake...."protest Payal
"here it is"showing her cake Khushi said
"how"
"don't be confused and just let's celebrate it"said Khushi cheerfully
They celebrate Payal birthday but little did they knew in there hearts that they were late in celebrating it
Next day
Khushi hurried in office and start to do her work
she spent it with her daily routine, the hectic shedule
it was lunch time and Arnav didn't called her so being little relax she went in canteen and saw everyone eating and chatting happily, due to this devil she didn't know anyone which is not in her nature
Khushi went and ordering a little lunch for her sit on one table all alone. She can't talk with anyone, not now because she can't ruined there lunch time and nor later as she will be not free. Khushi buried her face in her palm
"why didn't he called me today"she thought confusingly
"should i go and check?"came a first thought
"don't be stupid Khushi! soon he will call you maybe he must be engrossed in work!"with this she shrugged off the thought
She was quitely having her lunch when she heared a strong voice
"can i sit with you"
she looked up to see Aman with a smile, she forced a smile and noded
"so finally you get time to taste our canteen food"he said sitting on a chair
"yeah but i wonder why didn't he called me today"said Khushi thoughtfully
"oh that! actually he is not in office today, went for a meeting"told Aman
"oohhh!"Khushi hummed
"why didn't I noticed him going"thought Khushi
"yeah ofcourse you was so busy in work given by him how can you noticed him going"replied her own thoughts
Khushi chit chat with Aman and both becomes friend thanks to Khushi bubbly nature
It was time to go home. Khushi was simply sitting and looking office getting deserted slowly, just then Arnav passed by
"are you planing to live here" he asked
Khushi jerked little then seeing him, she compsed herself and replied
"am not allowed to go home especially at this time"
"wow confidence huh"thought Arnav
"well you are right"
"stay here! there is meeting going, after it as you know there will be no one so you have to instruct our clients at parking lot....for.....you know na direction"he said with smirk
Arnav went away while Khushi fumed
It was 9 : 00 p.m when meeting got over it was raining heavily outside and in that rain without any umbrella Khushi has to give directions. Khushi finally did her given work. She stood there shivering and have a sigh of relief, in all this she didn't notice that a car was coming towards her untill she was pulled away. She looked in those ocean blue eyes and was drowning, time stopped for her
Arnav was admiring Khushi, standing far. She was looking beautifull in that white simple dress.
She was all wet and was shivering too. He kept on looking at her untill he saw a flash of lights coming towards her, not thinking anything he just ran towards her, he have to save her was the only thought in his mind. He pulled her towards him almost embracing her. He looked in her hazel brown eyes and was lost just like, she was
Rabba ve...Rabba ve....
Khushi came out of trance and freed herself
"can I go?"she asked looking away feeling embarraced
"it's raining heavily come i'll drop you"he said out of blue
"NO"Khushi instantly screamed
then composing herself she said
"no need i'll manage"
"it's not choice but order"he said sternly
Khushi didn't wanted this, his presence always affect him and now a lift didn't sound a good idea but she has to obey
Arnav didn't understand why was he so much concern for her why did he want to see her reached home safe and sound maybe it's him due to which she is here that's how he consoled himself
The journey to Khushi home was very much silent. Both didn't talked anything. The rabba ve moment that they have sometimes before was still runing in their minds
Khushi keep on fidgeting with her dupatta while Arnav kept his eyes glue on road but in all this they kept on stealing glances
Thank you
Starmuski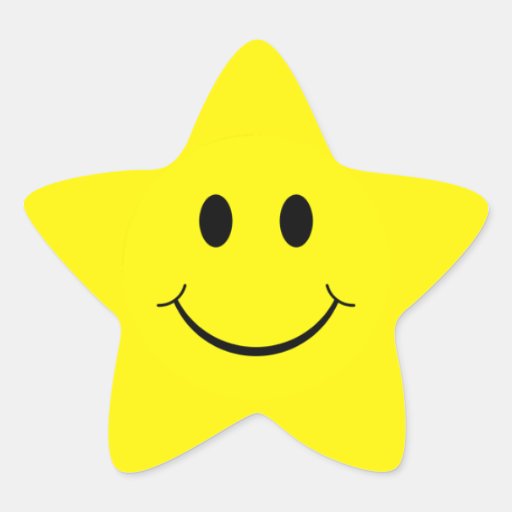 Apr 4, 2014
Chapter 11 (By Starmuski) (Thanked: 49 times)
Thank you everyone and sorry too but try to update regularly
Chapter 11
Next day
Khushi was sneezing and coughing as she reached office. She straight start to do her work
Arnav came in cabin and saw Khushi cleaning table
achooo
Arnav : what the....
"what a great welcome"thought Arnav
Khushi turned
"ah i'll be back with your achooo"and she sneezes
Khushi quickly ran away she took his coffee and went to give him
"ASR your...achooo"
And little coffee spilled on Arnav shirt
"what the...."said Arnav taking a step backward
Khushi was going to clean it when she sneezes again and the coffee mug fell down spoiling Arnav whole suit
"ASR am really..achooo"and she sneezes again
"it's okay you go back to your work"said Arnav shooing her of and saving himself from getting burnt from his own suit
Khushi noded and went away
"atleast now i don't need to listen her...achoo"sneezes Arnav himself
"wow"thought Arnav sarcastically
Khushi took schedule and some time later walked in Arnav cabin
Khushi was telling something when Arnav start to cough
Khushi quickly took glass of water and ran towards Arnav
"ASR....achooo"
Whole water spilled on Arnav shirt
"what the...."
Khushi tried to stop her smile
"ASR i didn't did it intentionally am extrememly.....achooo"
Arnav was angry so he just shoo her off. He was catching cold
After some minutes
Arnav came out of his cabin and went towards Khushi cubicle
"Miss Gupta after this meeting come to my cabin with all those papers and files"he ordered and went away
After meeting ended
Khushi took some files and papers and walked in Arnav cabin. He was not in office yet. She heared some steps voices and door opening she turned and
BANG...!!!!
All the papers and files fell down
Arnav closes his eyes in frustration
"Miss Gupta what the hell is wrong with you?"he shouted almost
"actually ASR achooo"
Arnav closed his eyes looking away
"what are you doing from morning huhh? First what a great welcome you spill coffee on me then whole glass of water and now you mess the whole office"
Khushi could feel his anger so she bit her lower lips stopping her smile and not to feel nervous
"ASR I didn't did anything intentionally and infact this is hapening just because of you, just because you let me stay in rainy night okay? there is not any of my fault that am sneezing whole day"finally she let out her frustration
Arnav clenched his fist
"fine go on leave and come when you are perfectly fine and i think tomorrow you will be fine so take the day off today"
Khushi smiled widely and quickly ran off before he changes his plan
Arnav looked around and saw whole office messy
"what the....."
Khushi reached home gigling
"what hapened Khushi how come you came so quickly and why are you gigling?"asked Payal while closing the door
"jiji he gave me day off"she said gigling
"day off? But why?"asked Payal
"due to my sneezes"
"ohh but you was not sneezing so much so that Rakshas boss of your's give you day off"she said sitting on sofa
"actually jiji i was surely not sneezing much but i intentionally fake some sneezes at right time so that he get frustrated"she replied smiling widely
"how?"asked confused Payal
Then Khushi told how she fake sneezes during giving mug falling, water spilling and when she has to say sorry she actually fake sneezes so she should not end up saying sorry to that rakshas
And both burst in laughter
"you are just too much Khushi i wonder how you get such ideas"said Payal between laughter
"but jiji don't call him Rakshas. Only I can say him that understood!"Khushi said pointing her little index finger
"okay okay!"Payal said and both bursted in laughter again
Madhumati was seeing this from away and has tears in her eyes and smile on lips
"nandkis**** make them smile like this always"she prayed
Sorry for mistakes
Starmuski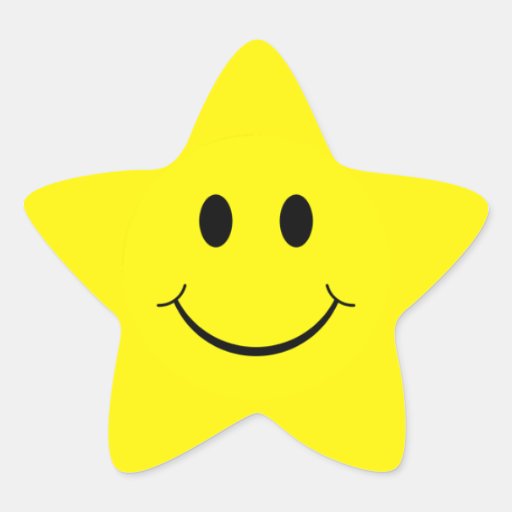 Apr 6, 2014
Chapter 12 (By Starmuski) (Thanked: 43 times)
Hey everyone
Here next update with lots of twists well not that one but others
Thank you all who liked thank you very much
Mit0905 - thank you dearie
Rasagna - hey welcome in my story dear and i hope you like this update too
Nupur - thank you dear and coment always
Sc12345 - thank you dear
Anamehreen - thank you for your coment dear
Chapter 12
Next day
Khushi was feeling very lazy to go office. She had been down with fever from yesterday
"Khushi why don't you take a leave, I mean you can a take day off! your boss will not say anything as he must remember yesterday day"said Payal gigling
"what jiji you na! That khadoos will not leave me"said Khushi lazily
Bua : hai re Nandkis**** Payalia is saying absolutely right you should take a day off yesterday night also you have fever
Khushi : buaji you don't know that Laad governor! You know what, when he was giving me day off his words were *imitating* fine go on leave and come when you are perfectly fine and I think tomorrow you will be fine so take the day off today
Khushi : you see he said just today but I think it will be very hard for him to give me *pointing towards herself with big eyes* me day off
Khushi and Payal burst in laughter
Bua : hai re NK now stop your nataunki and go for office
Khushi *gigling* : ji buaji
Arnav reached office. He looked for Khushi but didn't find her
"where the hell she is?"thought Arnav
Arnav : if she is on leave then i will not let this hapened
Just then he heared a voice
"oh god am late he will not leave me today!"
He turned to see her runing towards his cabin. A small smile crept on his lips as he saw her
"what are you doing Arnav, smiling? That too for that girl seriously? Stop being fool and concentrate you need to make her out from this office today is her 5th day damn it"
Khushi quickly start her work. Arnav came in his cabin and saw her doing her work while murmuring continuosely
"I will not leave you Khushi Kumari Gupta in this last 2 days you will be not even able to sleep"
Khushi turned and bumped with Arnav
"now how to say sorry? no I can't ask for forgivness from him, can I? No I can't"think Khushi
Khushi was extremely nervous. She was looking down while Arnav was enjoying her nervousness, he kept on looking her
"Miss Gupta can't you see and walk and why the hell are you late?"asked Arnav in ASR stern voice
Khushi bit her lower lips
"actualy ASR I that...."Khushi stopped
She turned and took coffee mug and give him
"ASR your coffee!"
Arnav took coffee and sitting on his chair
"I don't like to repeat Khushi! I asked you something"said Arnav gritting his teeth
Cool breeze blow and touched Khushi face she felt a chill ran through her spines on hearing her name from his mouth, it felt so good she looked straight in his eyes and was lost
Rabba ve.....
coming back in senses both looked away
Khushi : ASR I will be back with your schedule
Khushi start to walk away nervously but she felt a hand on her wrist and with a sudden movement she was facing him, his hands squeezing her shoulder and his eyes spitting fires. Khushi felt afraid under his burning gaze.
"when am talking with you don't dare to show me your back and I ask you some thing damn it"he said gritting his teeth and making her grip strong on her shoulders making Khushi wince in pain
"aahhhh"
"Arnav ji you are hurting me"and a tear dropped from her eyes on Arnav's sudden manhandling that he did never before
'Arnav ji' the word sound so soothing for Arnav that all his anger lost in thin air and his grip loosen then seeing her tear he felt a ting in his heart and he took away his hands taking a step backward
Khushi ran in her cabin her shoulders still hurting little. She cried then controlling herself
"Khushi it's all your fault how can you think that Rakshas will leave you without sorry and explanation you are fool but what he did was also not good"
Khushi talked with herself then quickly wipe her tears as anyone can see them especially him. Her gaze automatically go towards his cabin and there he stood
Arnav eyes were showing guilt
"I know, I am at fault I should not have behaved with her in this way but god she is so much stubborn if she had said sorry then all this should not have hapened but I was also so harsh and am still punishing her for mistake that she did unintentionally gosh how can I be so rude?
I need to say sorry to her but how can I? I am great ASR am not gonna say sorry to anyone"Arnav thought
"why is he so stubborn? Can't he just admit that it's all his fault if he didn't missunderstood me then all this would not have hapened and am fighting for my self, for my self-esteem, for my dignity but he? He can't understand a single thing and upper all this he is behaving like jerk"Khushi thought angrily and sadly
Both looked away
"okay now she is rulling my mind! now coming back to mission, I need to torture her but not physically or mentally I need to pissed her off and it will be her torture"he think some thing and smirked
"now why is he smirking he is surely upto something"think Khushi
Arnav called Aman and told him something. After it he smirked
"now wait and watch Khushi Kumari Gupta"
After some time
Khushi was doing her work when her intercom ring she recieved it
"Miss Gupta in my cabin right now"he ordered
and line went dead
Khushi looked at reciever
"weirdo"
Khushi walked up in his cabin and was shocked to see office arrangment looking at it she walked towards Arnav
"yes ASR"asked Khushi in scared tune
"Miss Gupta i don't want your irresponsiblity that you are doing now-a-days so i have decided you will work from my cabin, things are arranged there sit and do your work"
"but ASR"Khushi tried to argue
"Miss Gupta do as i say"he said angrily
Khushi gulped and noded
"go back to your work"ordered he
Khushi took some of her stuff and start to do work from Arnav cabin which was extrememly hard for her, if she stopped for a moment it end up in a scold from Arnav
Everyone went for there homes only Arnav and Khushi were left
"ASR can i...."before she completed Arnav ordered
"go in store room and bring the presentation files of today meeting that we attend"
Khushi noded and went in store room. She looked for file and finally got it. As she was about to open the door it didn't open up scaring Khushi to core as room was already dark and no one was in office
"some one there? please open the store room door"shouted Khushi while knocking on door
Arnav completely lost in his work and forget about Khushi while Khushi keep on asking for help but as no one was around she remained stuck there
Arnav closed the file and looked towards Khushi desk
"what the....where is she? Did she went home? That too without my permission how can she?"
Arnav walked towards her desk and saw her things still there
"wait didn't I told her to go in store room? Then why she didn't come back?"
Arnav walked downstairs and that's when he heared her faint voice for help. He quickly ran towards store room and find the door jammed
Arnav start to break the door and Khushi prayed, finally door broke off. Arnav looked at Khushi who was extremly scared
Arnav himself felt pained seeing her like this he wanted to took away all her pain but soon ASR took over him
"now what are you waiting for? come out! can't you be little bit carefull always careless!"he shouted almost
Khushi come out of store room and Arnav gave her water after drinking it she felt calm
"come i will drop you am waiting in parking lot come in 5 minutes"he ordered and went away
Khushi also didn't argue as she was scared. She quickly took her things and walked towards him. Arnav opened door for her and she sit down
Arnav started the car. The whole journey was silent
Arnav keep on stealing glances at her
"am sorry"he said out of blue
Khushi looked towards him shocked
"for today morning"he said
"thank you"said Khushi after a little pause
"for what?"asked Arnav
"for saving me"she replied genuinely
Arnav looked at her and felt lost but soon looked away
"by the way you are not that much bad!"Khushi comented
"realy? after what hapened do you still think like this?"asked Arnav
"yeah look na, if some one else might be on your place he will never let me come out for revenge but you help me"said Khushi
Arnav smiled thinking how innocent she is, find such a small good thing in poeples and also feeled good
Khushi saw him smiling and felt good she smiled too
Suddenly there was a car infront of them so taking turn Arnav stopped the car with a jerk. Arnav quickly give his hand between Khushi forehead and car board. Khushi looked at Arnav and Arnav in her eyes
Rabba ve.....
Khushi looked away
"umm your home came"said Arnav
Khushi noded and came out of car, she turned and looked at him
"you look cute when you smile keep smiling like this always!"said Khushi looking at him
Then gesturing him Thank you and good bye she walked in her home
Arnav smiled and drove away
Husshhh i think it's big one is it? Depend on your thinking
P. S - no proof reading sorry for mistakes
Starmuski
Voting: (Total Votes: 65)
Loved it Continue
(Votes: 65)
Hate it...discontinue
(Votes: 0)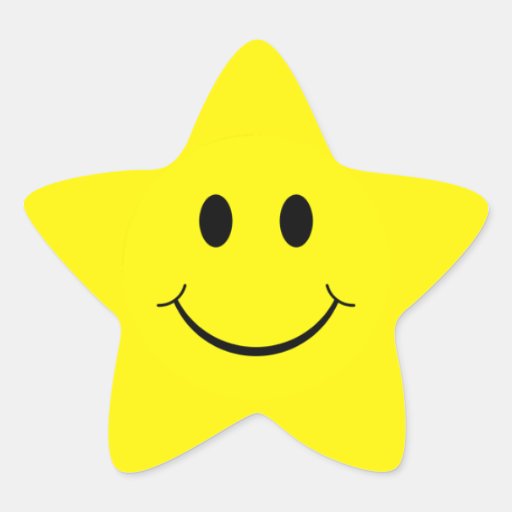 Apr 11, 2014
Chapter 13 (By Starmuski) (Thanked: 46 times)
Hey
Thank you anna, sch12345, rasagna, mit0905 and sreyalovearshi
Chapter 13
Khushi was sitting on her desk in Arnav cabin while examining files Arnav came there
Arnav*hesitatly* : i hope you are comfartable now
Khushi looked at him and smilingly noded
Khushi : umm are you ASR or Arnav ji?
Arnav was confused by this but felt good hearing 'Arnavji'
Understanding his confusion Khushi replied
"actually ASR is very rude and arrogant he think himself mighty while he is nothing other than Head of AR he is just a Rakshas Ladd governor while Arnavji is the cute handsome and very soft hearted person and his smile is the best you know. Also he is good looking and behaves so goodly"as Khushi keep on ranting and giving differences between ASR and Arnav she didn't notice that what she is saying
"really you know them so well ASR rude arrogant and Arnav cute handsome good looking and what else you told about ASR"asked Arnav trying his best not to show his smile on her remarks and behaved sternly
"ASR is Rakshas and Laad governor and..."
Khushi bit her lower lips as she get to know what she said
Arnav raised his eyebrow while Khushi looked down
"well you can take me what you want but one thing i didn't understand is how come Arnav is good looking and ASR not when the whole world fall for ASR not for Arnav"
Khushi jaw drop as she hear his remarks she felt embarrased and looked away blushing
"uhm don't you think you talk too much"
saying so Arnav walked towards his desk as Aman came in
After few minutes
"Arnav ji i can't understand this"said Khushi looking at the file with a sad face
"what the....why is she complaining me? And wait why am behaving so friendly with her? But she is so innocent i so much misunderstood her aww she looks so cute with that expression wait what am doing control yourself you are ASR"thought Arnav looking at Khushi
Khushi tilted her head little and looked at him
"what are you seeing please help me na"she said with a cute expresions
"what the....."
Khushi : not what the. It's all mess help na
"okay okay am helping"
Arnav came towards her
Arnav : now tell me what's confusing you
"this"Khushi said pointing at something which she was not understanding
Arnav stood behind her, just little bit above her shoulder, he placed his face and start to explain. Khushi looked at him and was lost while he was explaining and was unknown of her gaze. Khushi smiled looking at him just then Arnav looked at her
Rabba ve....
Arnav : umm you understood na
Khushi*nodding* : hmm
Arnav : alright then you continue your work and i will mine
Khushi noded and Arnav walked towards his desk. Khushi engrossed herself in work and so does Arnav. Arnav looked up to see Khushi and saw her completely lost in work. Arnav leaned on his chair and keep staring at her he smiled as he looked at her continuousely
Voting: (Total Votes: 59)
Liked it continue?
(Votes: 58)
Hate it discontinue?
(Votes: 1)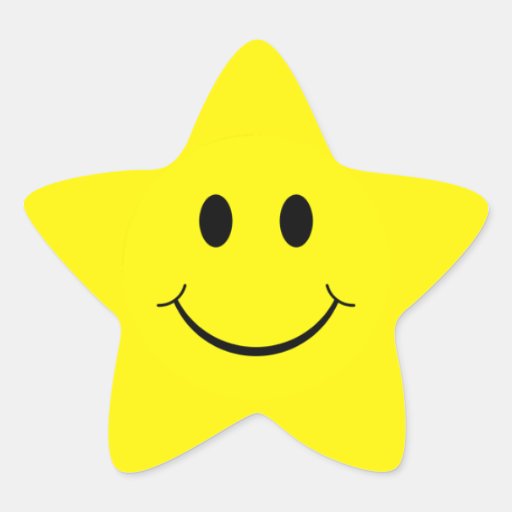 Apr 21, 2014
Chapter 14 (By Starmuski) (Thanked: 32 times)
Hey everyone
sorry for late update but am busy
anna - thank you dear
Rasagna - thank you dear and am happy you liked it
Sreyalovearshi -thank you sreya
nupur - thank you nupur
sch12345 - thank you dear and am happy you guys liked it
Mit0905 - thank you mit
Priy_Taanu - thank you dear and please coment always
Chapter 14
Khushi hugged her pillow tightly with beautifull smile lingering on her face. She hid her face in pillow blushing and than looking at ceiling she talked with herself as she remembered how he save her
"by the way you are not that much bad"
"realy after what hapened do you still think like this"
"he is not rude. He is such a gem. I misunderstood him so much.*pouting* but what can i do he himself pictured that infront of me. But whatever it is he is really good"
Arnav was sitting on his bed with his head on bed board. He remembered her innocent words
"yeah look na if some one else might be on your place he will never let me come out for revenge but you help me"
"she is so innocent just like a pure diamond. She is really a gem. I thought so wrong about her."
Khushi remembered Arnav smiling on her words
"what a cute smile he own. His smile is really pure"
Arnav remembered Khushi and her antics and her beautifull smile
A smile crept on his lips as he remembered her dazzling smile and her words
"you look cute when you smile keep smiling like this always"
Arnav : did i really look cute? But whatever it is you look absolutely beautifull when you smile i wonder do you know how killing your smile is surly one or two person will die seeing your smile*smiling himself*
Khushi remembered Arnav concern
"i hope you are comfartable now"
"and what a words they were"talked Arnav
"are you ASR or Arnav ji"
Arnav chuckle lightly remembering it
Khushi slap her head
Khushi : how confuse he was with my stupid words
Arnav remembered Khushi explanation
"actually ASR is very rude and arrogant he think himself mighty while he is nothing other than Head of AR he is just a Rakshas Ladd governor while Arnavji is the cute handsome and very soft hearted person and his smile is the best you know. Also he is good looking and behaves so goodly"
"what a cute discription between me and me"
Khushi : and what i told him how fun he make of me but that's also good atleast he didn't scold me
As she remembered Arnav raising his eyebrow she speak more
"what a cute act that is surely i looked hillarious doing that but you look really....really handsom doing that.......yess you look handsome doing that" she said little sternly as if telling to Arnav only who is looking at her with raising his one eyebrow
Arnav remembered Khushi blush
"how beautifull you look when you blush"
Khushi smiled again.
"don't you think you talk too much"
Arnav words come back ringing in her ears
Khushi*pouting* : what else? You have so many qualities and also two sides how i can't talk too much about you?
"how cute she was looking when she said 'Arnav ji i can't understand this' "
"not what the. It's all mess help na"
Arnav : i was showing her my frustration but she. She is unbelieveble
Khushi blushed as she remembered how she kept on staring him when he was explaining her
Arnav smiled as he remembered his constant gaze on her. And her seeing him secretely
Khushi stood up and walked outside. She sit on a chair and looked at moon hugging her knees
Arnav walked at poolside. Sitting on recliner he looked at moon
"what is this called?"whispered both
Precap : "Khushi resign but why?"
i know i know after cute updates this resign is something new but don't worry they will be together soon a little seperation is needed for love to be strong right?
sorry for mistakes
Starmuski
Voting: (Total Votes: 35)
Loved it....continue???
(Votes: 34)
Hate it.....discontinue???
(Votes: 1)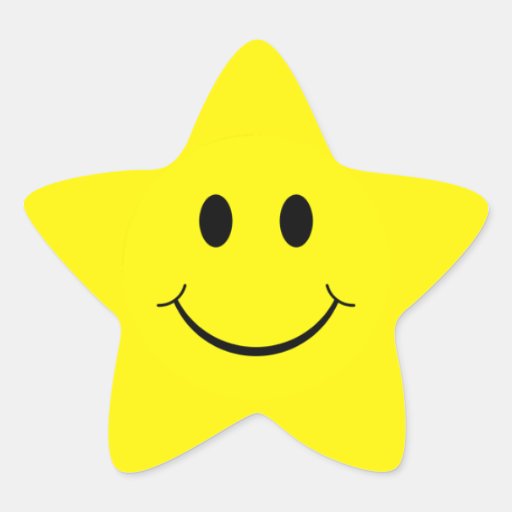 Apr 30, 2014
Chapter 15 (By Starmuski) (Thanked: 46 times)
Hey everyone
extremely sorry for late update but here is story
Thank you @Mit0905, @Rasagna, @sreyalovearshi, @anuangelina, @fate1, @priya_taanu
Chapter 15
Khushi walked in office. She looked around and saw no one maybe her wish to fulfill his wish was so much that she came this much early. Khushi walked in his plus her cabin knowing he will be not there but still
As she slid the door open. She saw him HIM. Standing near her table lovingly carresing roses in the vase on her table
Khushi walked towards him
"ASR"she slowly whispered
Arnav hearing his voice turned and saw her standing just behind him. He felt happy but seeing her fallen face with ASR taged with it make him tensed
"what hapened Khushi is everything alright?"asked worried Arnav
Khushi become startles
"did i said it so much loud?"she asked herself
Arnav being concerned touched her shoulder softly and shook her lightly
Arnav*softly* : Khushi
Khushi looked at him. Seeing his deep ocean blue eyes she drowned in them and hugged him immediately. At first Arnav was shocked startled but then he also reciprocate. He carresed her back softly and she sobbed loudly at his gesture. He keep on carressing her back lovingly until her crying subsided
Arnav*softly* : what hapened Khushi
Khushi snapped back. She quickly broke the hug and wipe her tears. She looked here and there but not at him
Arnav : what hapened? Is everything alright?
Khushi quickly remember her motive she start to go through her hand purse and finally taking an envolpe out she eyes it sadly. Khushi then extend and give it to Arnav who eye it confusely after taking it in his hand
"what is it Khushi"asked Arnav looking at her
And the word that escaped from her mouth shocked Arnav to core
Anjaly walked towards hall and sit near Nani in hall
Anjal : Nani i wanted to talk with you about
Nani : i also wanted to talk with you about this bitiya
Anjaly give a confuse look
Nani : you want to talk about Akash bitwa na
Now Anjaly was more confuse
Nani : i had already seen him getting happy occassionaly sometimes he is so much happy and some time sad even most of the time he is not at home
Anjaly become happy
"nani even i also too noticed it"
"I think he is in love"Anjaly added while Nani noded
Anjaly : but nani i wanted to talk you about Chotte
now it was Nani turned to be confused
Nani : what about him bitiya
Anjaly : nani as you know he came late at night so his emotions are away from us right
Nani noded
Nani : am also worried about him bitiya don't know what will hapened to him?
Anjaly : that's what i wanted to talk nani. Aman told me now he shout very less and even dreamy also he is behaving friendly to the only employed from one two days whom he hated and tortured most. Nani i think.....he is falling in love
Nani think about it for sometime
Nani : hmm that's actually good bitiya but we have to confirmed
Anjaly*grining* : yeah nani that's why i told Aman to keep me updated about it
Nani : that's good
Arnav : Khushi what's it?
Khushi*almost whispering* : my resignation letter
Arnav looked at her in disbelief
Arnav : don't tell me it's joke Khushi
Khushi : no ASR am actually leaving AR
"why"Arnav asked with a pain in his voice and heart for what he himself was unknown
Khushi felt pained seeing his face which reflect pain. Khushi turned away and with a pain replied
"this is what you wanted na and am giving you what you wanted am leaving AR just on last day of your challenge. Bye"
She walked and took her belongings from table while Arnav stood there numb. As Khushi took her belonging and walk towards door she turned and looked at him for last time and then went away
Arnav felt like his whole world crushing down he saw her resignation letter and closed his eyes. Arnav opened his eyes
"yeah i won challenge why am sad why? Am not sad am fine am perfectly fine"he said as if consoling himself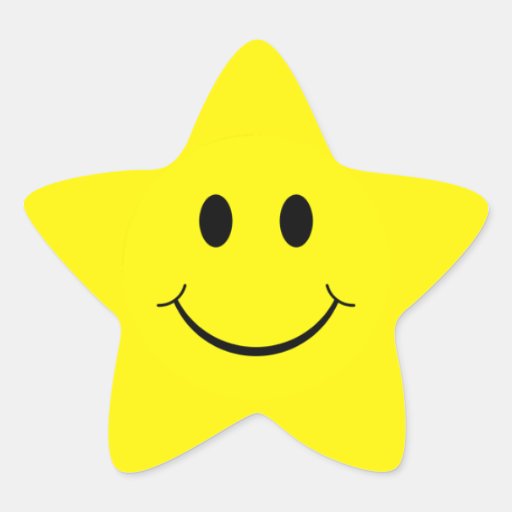 May 4, 2014
Chapter 16 (By Starmuski) (Thanked: 35 times)
Hey
thank you everyone for your precious coments and thanks thank you very much
anna - sorry i didn't think about it but now i corrected it you can read it now with no problem
Rasagna - thank you dear. And as your question you will find answer in previous update first paragraph and also in this update too
mit0905 - as i told to rasagna here you will find answers and also in previous update thank you mit
lucky - thank you dear
sreyalovearshi - thank you dear and sorry for that but i can't help i am busy in studies a lot
arshi - there is no much big reason dear but the reason is Khushi love that they don't know itself
Chapter 16
Khushi reached home and entered in her room ignoring everyone. She jumped on her bed and start to weep. She keep on crying until no tears remain
Arnav was restless. Khushi left him was something he was not able to digest. His restlesness was so much that whole office witnesed his anger and could see his restlesness. They were confused as they thought now Khushi left so there boss will be happy that he completed his challange like always but here everything seemed opposite
Finally not able to stay in his cabin where once Khushi cabin was he left for Raizada mainsion.
Anjaly and Nani exchanged glances as Arnav went in his room without replying them plus too early. Anjaly quickly took his cell phone and called someone
"Aman tell me what's wrong with chotte why his mood is off did something hapened?"asked concerned Anjaly
"love"came a small voice
"huh?"asked confused Anjaly
"Ma'am i think ASR is in love. I told you about my doubt before too na but this time am 80 percent confirm"
Anjaly was still confused
Anjaly : but what hapened Aman? He is so lost so angry and come home soon what's the matter?
"Ma'am nothing wrong hapened even you know as per ASR challenge today Khushi leave the office without any reason and from that time he is like this. I think he is depressed on her sudden leave he tried to be happy on his win but still he felt loser...i think"informed Aman
Anjaly : okay then bye
Aman : bye
Anjaly face lit up intialy she was not sure about her chotte but now she was sure that her chotte was in love but somehow she was confused on how to pair them up?
Anjaly went near Nani
"what hapened bitiya? Did Aman tell something?"asked Nani
Anjaly*happily**whispering in Nani ears* : nani it's the effect of love
Nani also become happy
"really"
Anjaly noded
Arnav sit near pool not caring the sun heat that was burning him. How can it effect? When what hapened today is burning his heart and soul and the reason still unknown for him
He remained there like statue physically he was there but mentally no. Mentally he was in the past, past memories in her memories KHUSHI MEMORIES
"why i am so much hurt? why?
Why the thought that Khushi leave the office leave me is hurting me? Why
i wanted her to leave the office in this one week and i won without any mistake then why i felt i lose why?
why i felt that i lose the challenge?
i felt i lose something precious why so?
why?
why damn it why?"
so many questions and answer one which he didn't wanted to accept
Khushi sit back on bed wiping her tears she question herself
"why did i resign?
there was no reason for resigning he was also good with me then why i resign?
okay accepted that i wanted to make him win the challenge then why am sad? Why?
why leaving him is eating me from inside why?
why there is no answer for my questions why?"
little did Khushi knew she had all the answers but there little head in which this thing didn't entered
Next day
Khushi went and sit on dining table. Her eyes red and puffy
Khushi felt a hand on her shoulder. She looked at the person and was shocked
"when did they come"came a question in Khushi mind
Arnav woke up early morning and saw no one around
"maybe everyone are still sleeping"thought Arnav
without looking for anyone Arnav went outside the house and went on his long drive. After driving for hours or so he stopped
"why she is affecting me why?
why her face is not leaving my sight why?"he asked himself again
He remembered his first meet his hatred towards her, her anger, her courage of answering back and finally there last two sweet days.
"when everything was going fine finally why did she need to resign?"
Then he remembered her teary face she crying in his hug. And finally giving him resignation letter with utmost pain
"why did she leave the office when she was not ready to? When she was pained to resign? Why she cried then?"asked Arnav himself concern for Khushi
then Khushi words ring in his ears like echo always coming back in his ears even if he wanted to stop it was not
"this is what you wanted na and am giving you what you wanted am leaving AR just on last day of your challenge. Bye"
"oh no. She resign because i wanted? So that i win the challenge? What did you do Khushi? Why did you do this?"
At first Arnav decided to go and get her back but then why he? She left on her own right? Oh ho his ego. But finally he decided something which he needed to do now right now
~~**~~
sorry for mistakes and late update but was busy soryyyy
Starmuski
Voting: (Total Votes: 35)
Liked it..continue??
(Votes: 35)
Hate it...discontinue???
(Votes: 0)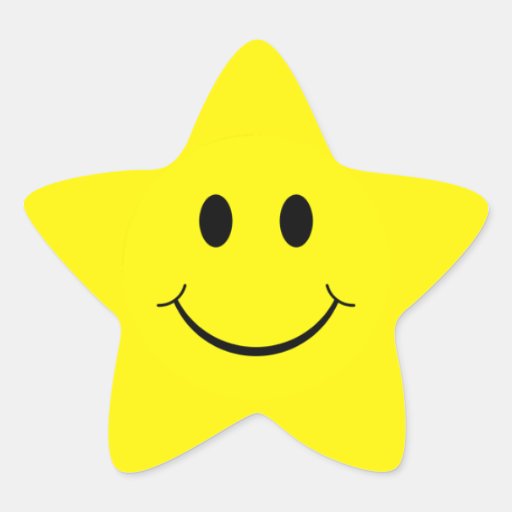 May 17, 2014
Chapter 17 (By Starmuski) (Thanked: 27 times)
Hey
Here is very late update but what to do yar don't have time sorry
Thank you @mit0905, @sreyalovearshi, @lucky and @arshi for your precious coments thank you guys
Chapter 17
Khushi looked at her parents shocked. She quickly stood up
"amma! bauji! when did you guys come?"asked shocked Khushi
They all exchanged looks and finally looked at Khushi
Garima : when you come home in foul mood
Khushi remembered her yesterday behaviour, she felt guilty. They must have been worrying. She bit her lower lips and lowered her gaze
"sorry"she said faintly
Payal come forwards and holding her chin make her face her
"what hapened Khushi?"asked Payal
"I... I resigned!"she told finally
Everyone were shocked at this
"but why?"asked Garima
"you wanted this job then why you resigned"asked Shashi
Khushi looked at them and replied
"actually that boss of company was very rude and give so much work even which is not mine"
Payal smiled at her small sister as she knew how much lazy Khushi is
Buaji slapped her head ligthly
"sanka devi kahinke"
Khushi*faking happinses* : and don't worry am not gonna irritate you guys there is another sister company of AR, Raizada's designs but here the boss is very soft person he is ASR brother and ASR never go there yeah it is less than AR but it didn't matter much so i applied there and i will get the answer soon
Shashi : that's great
They all sit on chairs and Khushi continued with her talks in all this she totally forget about Arnav while
Arnav could not take her off his head. He was furious on himself. He can't think about girl can he? No no he can't he is ASR the great ASR and can he decieved her? No no a big nO he can't decieved his love and her at a time he can't. But poor guy was not able to control himself for the first time his heart was rulling over his mind but he can't afford it can he? Nah....so he decided to clear his mind and go in his penthouse where nothing can exist not even her memories except for one person memories but only if he knew the play of cupid and fate in his life.
Khushi was having full time with her small family
In evening
Khushi was completely tired she walked in her bedroom and fall on bed that's when his memories again hunt her
"what is this Khushi? You can't remember him again forget him he was your past he IS now your past why are you remembering him huh?"asked Khushi herself. If only she knew that he is HER FUTURE
Khushi felt some one's presence. She turned and saw Arnav standing near window watching her with a smirk. Shockingly she stood up
"what are you doing here? When you come?"asked Khushi
"i came because you called me"said Arnav taking step towards her
"i didn't called you"retorted Khushi
"you was thinking about me na!"he said coming close
Khushi gulped and looking at him with fear said
"i was not remembering you"
"really"he asked smirking
"yes"she said getting courage while she herself was afraid at his presence and this close proximaty
"liar!"he said coming more close
"no no am sa..ying truth"she said finally taking step backward
"then why are you scared? why are you stammering?"asked Arnav blocking her between him and wall
Khushi looked at him scared some hair strands fall on her head. Arnav bring his hand closed and was going to touch her head for tucking her hair strand when Khushi closed her eyes tightly
Khushi opened her eyes after some time when she didn't feel his hand and boom he was not there. Khushi touched her head sighing in relief
"what Khushi tu bhi na ab tu usse dekhne bhi lg gye pta nhy tjhe hua kya h( what Khushi you na now you start to see him too don't know what hapened to you)"she said slapping her head
Arnav was sleeping on his bed in penthouse when he felt some one hand on his face he turned and slept on other side and again he felt some hand runing on his face. He woke up getting disturbed and in full mood to burst on person when he saw a 10 year old beautifull girl smiling brightly and shining in her white dress
He quickly sit on bed and looked at her with longing eyes while she laughed at her. Her face was shining, glowing in the shining white light
She stood up and smiled. She start to go
"please don't go"he said standing up with longingness
And for the first time she stopped. He walked towards her and holding her hand faced her but he was shocked. Shocked beyond belief instead of her there was Khushi looking at her. He released her hand and looked at her shockingly
"Khushi!"he whispered
Khushi noded
"how did you come here?"he asked
"i have to come Arnav ji after all you was remembering me so deeply"Khushi replied cutely
"how did you know this address"
"ofho Arnav ji you asked so many questions don't you?"Khushi repeated his dialogue
Arnav : Khushi please leave
Arnav looked away
"when was i here Arnav ji?"she asked
Arnav looked up and saw no one while Khushi words keep echoing in his ears
"when was I here Arnav ji?"
"yeah when was she here?"Arnav questioned himself
"what did i did? How can i decieved her i can't dream about Khushi i can't i am ASR i don't have heart i don't"he consoled himself
okay this is it for today will update soon
Starmusk
Voting: (Total Votes: 26)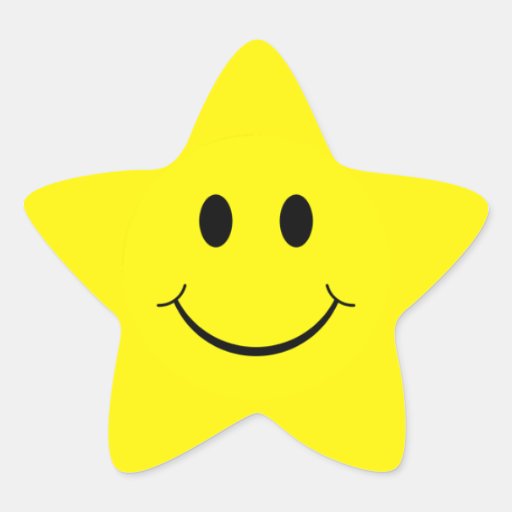 Jun 3, 2014
Chapter 18 (By Starmuski) (Thanked: 40 times)
Chapter 18
Arnav was sitting on a chair at poolside under the moonlight when his cell phone rang. He recieved the call looking at moon but remained silent. He replied when he heared other side
"is it ASR?"came a voice from other side
"yes"he replied shortly
Then he was told something and a small smile crept on his lips as he ended the call
"finally, I did what was needed!"he said looking at moon
On the other side Khushi was also looking at moon and was trying to understand her feelings towards Arnav
"is am really in love with him or is this just an attraction"she asked no one looking at moon
Arnav smiled faded as he remembered his feelings toward Khushi
"why am so attractive towards her when my heart is with some one then why is it slowly starting to beat for her? Why am falling for her? Why she is rulling my mind? Why my heart beats are changing there direction why?"he questioned looking at moon
There were many questions in both of there head but there was no answer for it well there was but they were not able to accept it
Anjaly walked in poolside and looked at Arnav who was little disturbed looking at moon while resting his head on chair. She smiled and walked towards her. She slowly stroked her hairs which broke Arnav trance.
He become startled and quickly straighten himself and looked at his Di. He calm down and holding her di hand make her sit to the chair opposite to him
"what hapened di is everything alright?"asked Arnav concern
Anjaly smiled at his concern and assuringly squeezed his hand little
"everything is fine here but..."she stopped
Arnav : but what di? Is jijaji alright?
"yes but i think there is something to.....you"she completed after little pause
Arnav frowned
Arnav : me? Everything is alright with me di
Anjaly*thoughtfully* : hmm i see...*pause*..but i think you want love of someone
Arnav : what the? Di you know i don't need anyone love when you are with me
Anjaly*smiled* : i know but till when chotte? Till when i will be with you?
Arnav*possessively* : no di you will be always with me always forever
Anjaly*softly* : I am married and Shyam ji is always on some tour! He is trying hard to pay my expensives and I know one day he will succeed and then he will took me with me what then chote?
Arnav heart ached at the very thought
Anjaly : chote now i think it's time for you to get settled
Arnav : please di don't talk like that. And about marriage please you know i will not marry anyone besides her
Anjaly : she will never come back chote why are you spoiling your life
Arnav : di please. I loved her and will keep loving her
Anjaly : you have to forget her chote
Arnav*pleadingly* : di please
Anjaly : you should find your love now
Arnav : di i don't believe in love
Anjaly : that's the point chote, you say you loved her but at same time you says you don't believe in love
Arnav was now getting irked
"di i don't believe in second love it didn't even exist you can't love someone else forgeting first love, even that love will never had happy ending one time or other you will lost them forever so it's better stay away from it and it can never be happy love, and about her i can't stop loving her about loving some one else or forgeting her it is not possible"
"mark my words chote one day you will believe that second love exist you can love someone else when you lost your first love long time before, you will love some one endlessly and she will also retort back! your heartbeats will increase when she is near you, you will feel her presence when she is around you, you will be not able to away from her even the thought of being away from her will kill you, her tears will hurt you , her pain will be your pain , her smile will be the reason of your smile , you want to burnt the world when she is in pain , you will understand her unspoken words , she will be the reason behind your heartbeats , she will be not less than your life for you , she will make you forget your lost love. Mark my words chotte"she said and went away
"it will hapened never di"he said as he looked her going
She stopped and looked at her she smiled and replied
"it will chote"and she dissapeared in his room
Arnav sigh
"how i make you understand di i can't even think about anyone else"
"you are lying you are thinking about Khushi apart from her"came a voice
He looked up and saw his own shadow
"no she can't take her place"said Arnav sternly
"she will if you keep on thinking about her"
"don't listen him he is just manipulating you"said his another shadow that appeared from no where
"no am just showing him that now he should also think about his feelings for Khushi"
"no you are forcing him to think about her"said black one
Arnav was getting irked his di had already given him lot of lecture now his own mind and heart so he shouted gritting his teeth
"go away from here"and he closed his eyes
Payal came near Khushi
"Khushi what are you doing here?"asked Payal
"nothing jiji just thinking how strange life is you don't know what turn it take on which way"she stopped
Payal looked at her confusingly. Payal sit near her
"Khushi are you alright"she asked touching her shoulder
Khushi looked away from sky and looked at Payal
"yes jiji just remembering last few incidents which took place in my life"she said sadly
Payal thought that she is thinking about her*payal* broken marriage
"don't worry Khushi everything will be fine soon and same as before as one day or other dark clouds has to go away and sunlight come just like that our bad time will also pass. Devi maiya will also helped us in welcoming those beautifull mornings.*teasingly* Also you have to wait for your prince charming maybe he come in your life soon or maybe he had already come"
At Payal last line Khushi mind went to Arnav but she shrugged it off
"yes jiji you are right but he still didn't come so i think i have to wait"she said chirply
"pagal"Payal said shooking her head
"but your sister jiji"Khushi smiled
Payal too smiled and both hugged each other
am extremely sorry i am soo much busy plus net problem i can't thank you guys individually so please forgive me and thank you all
Starmuski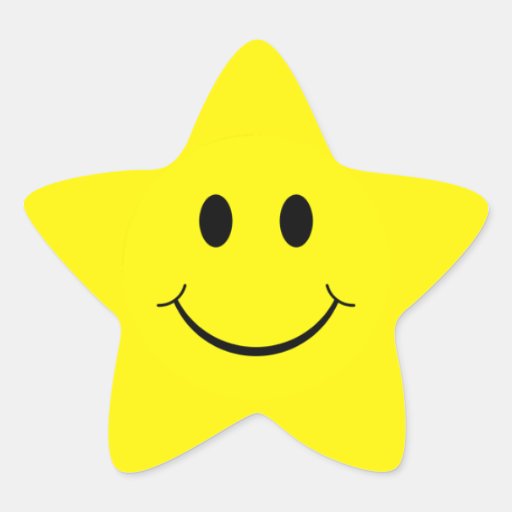 Jun 26, 2014
Chapter 19 (By Starmuski) (Thanked: 44 times)
Chapter 19
Next day
Khushi was trying to come back in her normal chirpy mood and she was successeding so far when door bell ring
"jiji look na who is it i need to do this too"said Khushi who was busy arranging her room and at the same time talking with Payal
Payal shook her head with a smile and went to open the door
Khushi frustrated sit on chair as she was finding something which she couldn't find and her jiji was also not there
Suddenly Payal came with a beaming face
"Khushiii look what i brought"said Payal happily
"what?"asked Khushi confused yet smiling
"you got job Khushi you got it"said Payal happily
Khushi get happy finally she will work under a kind person and will help her parents financially
"really jiji am soooo happy"she said jumping out of her seat making it crumble and fall
Payal noded and Khushi hugged her tightly
Hearing the voice everyone come in Khushi room
"what hapened Khushi?"asked confused Garima
"amma i got the job"she said smiling brightly
"really that's great"said Garima smiling happily for her daughter
"hai re NK now we will be free from one"said Madhumati in fake taunt tone
"buajiii"said Khushi in challenging tone
"ok ok am happy"said buaji smiling
.
Arnav walked in his cabin. He saw Khushi arranging his table he become confused seeing her there
"Khushi"he said slowly
Khushi turned and smiled at him
"but... What are you doing here?"he asked softly
"so what do you think i left AR? nah how can i leave such a place i did what you wanted and now i am back"she said folding her arms
"but you got the job na?"asked Arnav
"and who give me the job? You give me the job once and now again in your office so i am here"she said sitting on chair
before Arnav could say anything door knocked and after Arnav permission Aman come in
"ASR your secretary is selected"said Aman
"Aman i said you to choose secretary but not the one whom you know i don't want"he almost shouted
"who told you to appoint her again?"
"but ASR she is your friend"said confused Aman
"what the....."before Arnav continued Aman said
"and also you was the only one who said that when Lavanya will come appoint her again i did what you said"
Arnav looked at him shocked and then at the place where Khushi was and to his shock he saw a confuse and shocked Lavanya instead of Khushi
Arnav touched his head and ran his fingers in his hairs
"fine you go"he said calming himself down
Arnav quitely went and sat on his chair while Lavanya looked at his frustrated face
"what hapened ASR? You looked soo frustrated. What did i do for which you were ready to kick me out "she asked politely
"i...i don't know Lavanya"he said closing his eyes and leaning on chair
"what hapened tell me ASR maybe i could help you"Lavanya said giving him hope and sitting on floor next to him
"Lavanya i don't know what hapened to me am just....."Arnav stopped and opened his eyes
Arnav opened his laptop and looked at the background picture of her. He looked at her laughing face. After some time he snapped out and opened his drawer. He took out a frame which contained both of them smiling picture. He ran his fingers on her face and smiled faintly
Lavanya hold his hand
"i know ASR you are not able to forget her but what hapened today is am sure not related to her. Tell me Anie what is wrong?"
Arnav looked at her
"am not able to get her out of my mind when i want to am not able to do so"Arnav completed looking away
La : look Anie i know you are not talking about her but then whom are you talking about?
"Khushi"he replied softly
"Khushi? Okay tell me everything every short thing even the feelings you feel"she ended with a soft tone
Arnav looked at her for moment and finally opened up himself. Arnav tell her everything every short details while Lavanya looked at him surprise
Khushi walked around happily
"Khushi i was asking which work you are gonna do?"asked Payal
"Jiji you don't know? How sad"she said faking sadnes
Payal shook her head smilingly
"did you even tell me?"asked Payal
"I......"she stopped biting her lips
"fine fine i will do the same job i will be personal secretary.......same as before"Khushi told
"ohhh but why? I mean you don't need to do this job you should complete your dreams by........"Payal was stopped by Khushi
"jiji my dreams are to help you and you know na i don't have much study about it then how can i complete my dream?"
Payal : but you are so good in it
Khushi : jiji they are good for middle class people like us not for high class peoples
Payal : maybe
Khushi : now leave it
Payal : by the way Khushi are you sure you just left that job because the boss was arrogant?
Khushi looked at Payal shocked. All incidents with Arnav flash infront of her eyes but she composed herself soon
"no jiji. Boss was not so arrogant actually being such a big company there was so much work which I can't do so I left the job"Khushi said clearing Arnav name though she don't know th reason of siding him
Payal narrowed hher eyes
"are you sure Khushi?"Payal asked again
"yes jiji pakka wala sure"Khushi said with a huge smile
Payal smiled at her even though she was not accepting her words
Thank you and sorry, thanks for beautifull coments and sorry for late update but what to do no internet yar
Starmuski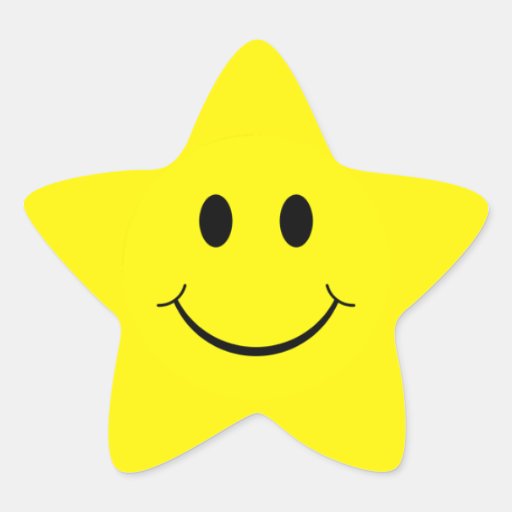 Disclaimer: The views expressed above are member's views and this website does not comply with it. The views expressed may not be factually correct. Incase of any issue please contact us/report it to us.