Incredible love
Feb 23, 2014
Incredible love (By Starmuski) (Thanked: 39 times)
Hey everyone
here my another story but as you guys know am not so regular so please bear and wait for me when needed
now coming back to story line.....story line is same as Iss pyar ko kya naam dun but i will do little changes uhm not little actualy a lot it is actualy based from the starting point from very first episode the way i wanted that it must have to be hapened its theme is totally different from nafrat pass ane na de mohabbat door jane na de.......here is its storyline(almost same as ipkknd)
Story of a boy and girl with different background and different point of view.
A boy handsome and buisness tycoon who didn't believe in love and marriage who thought it to be **** who is extremely rude and pushes girls away especially middle class fell for the middle class girl who one day fell in his arms(in real too*wink*).
A middle class girl who believes in love and always dream of it who wishes that her love loves her trust her completely believes in her evey belief fell for a boy who is totally opposite to her dream boy but become her PRINCE CHARMING
A love which was extremely incredible unbelieveble hapened but the point is
will they ever be together? Will people around them let them be together? Some hidden truth some hidden past..once infront..will they allow this two soul be one? Will there incredible love will be ever completed? Will there love story will be able to written as a complete and happy ending love story? If yes then how? How is it possible? How can two people in there own different world with some hidden truths which can shatter them easily can be together?
To find the answers keep reading and loving till then bye
____________________________
hmm i think am too mean to make you guys this much curious and confused about what's going in my mind but am me what to do
bye
Starmuski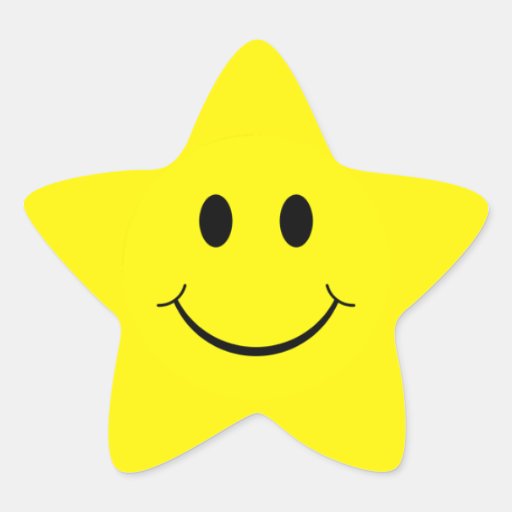 Feb 24, 2014
Chapter 1 (By Starmuski) (Thanked: 38 times)
Hey everyone
here is first chapter
thank you everyone who liked
mars - thank you dear and please coment always
Chapter 1
As soon a helicopter landed many media peoples surrounded it. A handsome man wearing sun glasses came out of it seeing peoples he took out his sunglasses and looked around but ignoring everyone and every question he walked passed them as his body guards make the way for him. He went inside the huge palace without speaking anything dissapointing the media's. Inside the palace he make some deals again his glasses were covering his eyes
"so here is your money now deal final"he spoke declaring
He gave one of the man money bag while the person sitting near was shocked
"what about me"asked he
"how i know"he replied coldly
"how can you do this i me my child everyone will be on street"he said tembling
he took away his glasses and looked at him directly
"i don't care....go and beg i don't give any damn"he said rudely
"Arnav Malik"
"no ARNAV SINGH RAIZADA"said Arnav
"look you can't do this with me am your....."
"no one you are my no one"saying so Arnav went away while the person kept on begging for mercy
The whole house was decorated beautifuly for a marriage while in one room there was tension
"will you be able to do this"asked a woried beautiful girl decked in bridal wear
"yes jiji i can do this"said other gorgeous girl who was wearing green dress
"its not wrong na"asked bride
"don't worry jiji i will come back sucessfuly"confirmed her sister
As she start to go her jiji said from back
"be carefull Khushi"
Hiding from everyone she went away in auto while in house music start
Arnav was engrosed in office work when his mobile rang
"yes di"
"Chote you okay na"came a worried voice
"yes di am fine am no more small kid"he told
"i know chote its that.....You reached there?"came a nervous voice
"yes di i reached and even got what's our"he told
"are you sure about fashion show being there"came a direct question
"yes di am sure and now bye am busy with some preparation"irked he ws
"fine...bye"came his di reply
He sigh as line went dead. His di is so much concern when there is nothing to be.
precap : first meet....angel in arms
______________________________________
i know its short but then its start so please bear with me my updates and also mistakes
Starmuski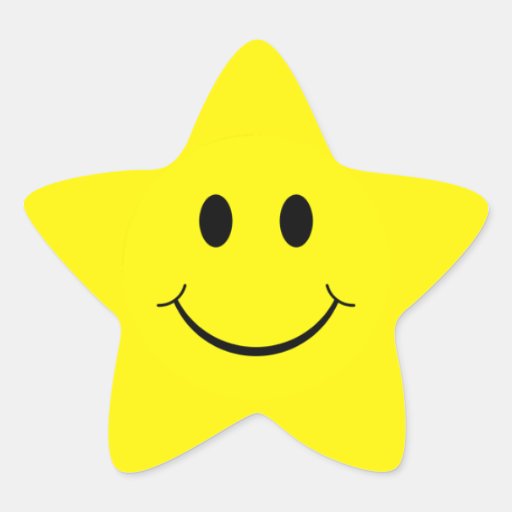 Feb 24, 2014
Chapter 2 (By Starmuski) (Thanked: 53 times)
Hey
here next update
Anamehreen - thank you dear and please coment like this always
Chapter 2
A fashion show was held at Sheesh mahal a huge one one by one model walks on ramp Arnav looked all this but closing his eyes he leaned on chair
Khushi eyes pop out as she saw a huge palace infront of her
"hmm so this is hapening with our money they are getting money from us to live in such places i'll see them now"said Khushi
Khushi start to go in while admiring it she was confused to go where she keep on walking untill she reached a room where a man who was looking tensed without noticing who she was dragged her
"you are late and what are you wearing theme is red but now there is no time go with it but you need to change your dupata girls dupata"said man
"arre listen to me you guys are missunderstanding me..."protest Khushi which no one hear in hustle bustle
in no time she find herself on stage where lot of pics of her was taken lots of cameras and peoples were till she understand and digest everything she was dragged infront by some models she closed her eyes. Arnav eyes were closed when she felt a gust of wind a strange feeling he opened his eyes and so does Khushi Arnav stood up seeing her while Khushi was all tensed confused and worried she quickly turned to go but during this she tripped on her dupata and fell down. She closed her eyes in fear but when she felt not falling on ground she opened her eyes to see those ocean blue eyes seeing her holding her in his safe arms both were lost in each other until flashes touch them
Arnav in ASR mood harshly put her down and handed her to guards giving them some instructions
Khushi was been draged by those body guards and was locked up in a room which was like to be store room. Khushi keep on knocking on door
"please some one open up the door why did you guys lock me here"screamed Khushi knocking door
Khushi was crying thinking about her jiji marriage she whispered
"please let me go my jiji is getting married she need me please"
Just then door opened she tried to go but no chance as Arnav entered and locked the door much to Khushi fear
"who send you"asked Arnav
Khushi was shocked at this and confused too
"huh"came a word from Khushi
"who send you to spoil my show"asked Arnav clearly
"your manager of the show who was sending models"said Khushi confidently
"what"asked Arnav shocked
"yes and will you now let me clear myself"asked permision Khushi maturly
"spill the beans"said Arnav impatiently
Khushi took a deep breath
"is some one Abhigyan Malik live here?"asked Khushi
Arnav eyes shot out
"oohhhh so he send you here i should understand it bef..."
Khushi closed her eyes and stopped Arnav from speaking further showing him her hand"stop"
"first will you listen and answer me"asked Khushi
"Arnav singh Raizada never answer some one"said Arnav rudely
"fine......"
"he is going to marry my jiji but his parents kept on getting money from us you can say it dowry now at last time they wanted more money not money actualy my father shop which we can't afford so i came here for making him agree not to ask for more but i didn't find him in all this i went in that room and your manger or whatever he was he took me as your show showstopper i try to clarify but they dragged me and from ramp your models drag me it was not my fault i just came to meet my to be jiju"told Khushi with teary face
Arnav was feeling different he wanted to pacify her believe her but ASR took over him
"lie a clean lie all planed"said Arnav gritting his teeth
Khushi was shocked
"so why don't you asked your manager"said Khushi angrily
Before Arnav could say anything his phone rang he was talking on it and after it he decide to talk with Khushi he looked around for her but fine none he came out of room and asked guards
"where is that girl"
"sir he ran away we thought you allowed him"informed they
"damn it"said Arnav
Khushi reached home to find it empty and people talking about her. As soon Khushi saw Arnav engrossed in talks she ran away knowing that he will not let her to go so soon but she need to reach home soon as papers of property are with her and in this way her jiji marriage will be broken which she want but not in this way
________________
sorry for mistakes
Starmuski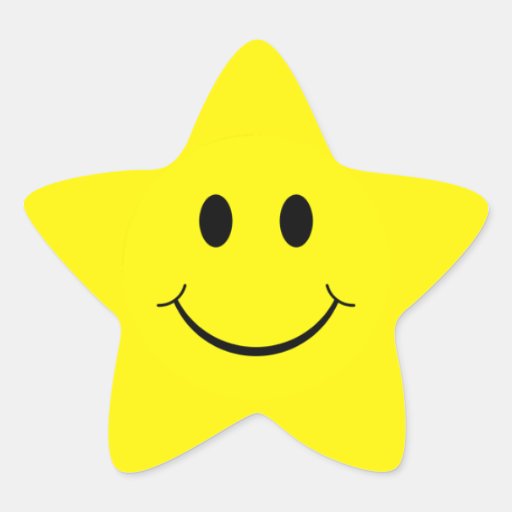 Feb 25, 2014
Chapter 3 (By Starmuski) (Thanked: 36 times)
Hi
thank you yassu and Anamehreen and thank you all who liked
Chapter 3
Khushi entered the home file clutched to heart and she afraid. Everyone were sitting sadly Khushi didn't have courage to ask "what hapened". Bua ji noticed Khushi she stood up and went to her so all looked towards them
"where were you huh did you know what you did today your jiji marriage is broken because of you"buaji shouted shaking her
Shashi came forward
"jiji let her explain"said Shashi
"fine say what you want to say"said Buaji but angrily
"bua ji i said that what hapened is good that man was not capable of jiji even if i have been here i must have stopped the wedding myself you know amma babu ji they didn't live in sheesh mahal or not anymore and also they used to live on the dowry we give them all of there stories were concoct they were decieving us"said Khushi angry on them
Everyone looked at Khushi shocked
Khushi went to Payal and holding her hands in comfort she said
"my jiji didn't deserve them they didn't deserve my jiji"
"but how could you say this"asked Garima
"amma i went there only and from there only i find out all these"told Khushi
"but Khushi what took you so time"asked Payal concernly much to everyone surprise as they are thinking about Payal and she about Khushi
"jiji actualy some fashion show was held there and because of my present some misuderstanding hapened that's why i got late"said Khushi
"why what hapened tell us"said Garima
Khushi narrated everything and Garima felt worried for Khushi
"be away from such things it becomes dangerous for middle class people like us"said Garima woridly
Khushi noded smiling little
"it's very late now we should sleep you guys also go"said Madhumati
Khushi and Payal noded and went in there rooms
Arnav called some one
"Aman make sure that photos and clips should not be released"saying so he cut the call
Next day
Khushi came at dining table after getting ready in simple orange anarkali dress
Just then bell ring
"i'll see it"said Khushi
Khushi went and come back with a envelop
"what's it Khushi"asked Payal
Khushi was worried seeing it she looked at Payal who was confused
_________________
i know am mean to stop story at this point but....have fun
sorry for mistakes
Starmuski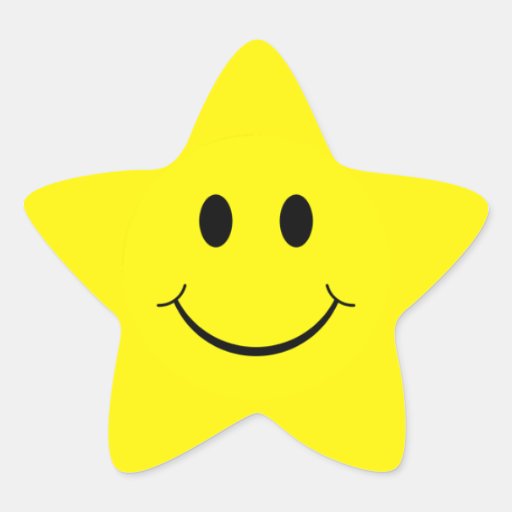 Feb 25, 2014
Chapter 4 (By Starmuski) (Thanked: 39 times)
Hi
after it late updates guys
Chapter 4
Arnav with some guards and Aman was walking towards somewhere when his cell phone rang
"yes di"
"am coming today itself"
"okay bye"with this he cut the call
"Aman am leaving for Delhi today itself make arrangements"said Arnav
"yes ASR"said Aman
"hai re NK what hapened Khushi"asked buaji
"bua ji i got job"told Khushi
Everyone become happy but then they noticed Khushi was not even smiling. Payal came forward
"what hapened Khushi"
"jiji i have to go Delhi for it"informed Khushi
"no problem beta i will come with you and even Payal will accompany"said buaji
Khushi looked at Shashi and he too noded smilingly but still something was bothering Khushi it was her dream job but.....
"when did you need to reach"asked Garima
"amma today as i need to go there day after tomorrow if i didn't reach today then i will be not able to do arrangements"said Khushi thinking something deeply
"hai re NK we need to do arrangements now"
they did some arrangements and soon Payal Buaji and Khushi left for delhi
sorry for mistakes and short update
Starmuski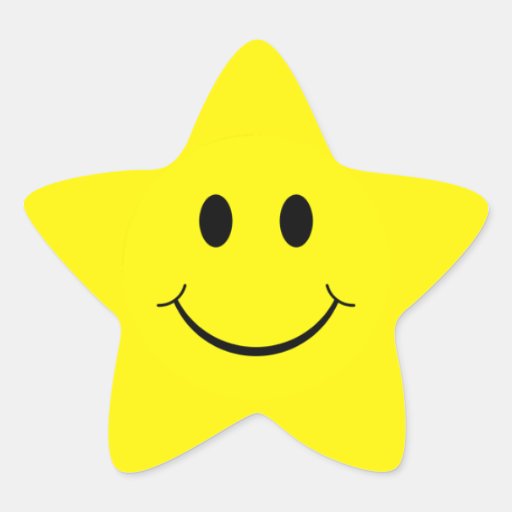 Feb 25, 2014
Chapter 5 (By Starmuski) (Thanked: 59 times)
Chapter 5
Khushi reached Delhi in next early morning with Payal and buaji
"buaji why this home is full of so dust"asked Khushi entering in Madhumati home
"hai re NK......am not living here for long time na that's why"
"oohhh"humed Khushi
Arnav mercides stopped infront of Raizada mainsion he came down and opened the door only to find a lovely lady with a lovely smile aforning her face and thaali in her hand waiting for him. She smilingly did his arti a aged woman also come there
"can i come in now di"asked Arnav irritated of this
Anjly noded
Arnav bend and took Nani blessing. After it they went in just then a woman decked with jewelry and over make up
"hello hi bye bye sasuma why didn't you callewa me tell me tell me"asked she
"hello hi bye bye welcome Arnav bitwa"said she turning to Arnav
Arnav smiled little
A phone rang in buaji home. Buaji came there and recieved it
"hai re NK babua how are you"
"am fine jiji but what about Khushi she is fine na"came a worried reply
"hai re NK why are you so worried about her she is fine but looking little tensed maybe first time came in big city that's why na"said Buaji
"hmm jiji please be calm with her she is now slowly adjusting with her make sure she didn't become uncomfartable again"came a reply after a little pause
"don't worry babua i will take care of both"
Just then Khushi came there
"buaji its babuji call na give me too i wanna talk with him"
"hai re NK here take it"
Khushi talked with her parents and so does Payal after call end buaji asked
"did you guys clean the house"
Payal : yes buaji
"good"replied buaji
Next day
Khushi was runing all over the house making things ready today is her first day and she is nervous more than ever. Khushi stuff her mouth with some breakfast and start to go
Khushi : okay jiji buaji am going
buaji : hai re NK first eat fully
Khushi reached the door she was about to open it but before it she replied buaji "buaji am getting late" saying so she went away
"hai re NK this girl will never change"said buaji
Khushi hailed auto and reach infront of big pearl building she admired it and went in. Khushi looked around to see many girls wearing short dresses she gulped hard she went to recepitionist
Khushi : excuse me
Receptionist looked up and give simple reply "yes can i help you"
"actually its my first day of job as a personal secretary of ASR(well you guys guess right)"told Khushi
Receptionist raised her eyebrow and looked her from top to bottom Khushi was wearing a beautifull dress which her jiji bought for her especially for her first day in office she wanted that Khushi should look gergeous.
Khushi felt uncomfartable in her gaze
just then Aman came there and looked at her
"Khushi..Khushi kumari Gupta right?"asked Aman
Khushi forced a smile and noded
"welcome to AR desgins"he said with a warmth smile
Khushi smiled too
"come i'll tell you about your job"
Khushi noded and followed him
Aman told her everything and in last
"go ASR is in his cabin do your work"said Aman
Khushi become nervous Aman gave him a courage smile
Aman looked at Khushi figure going towards Arnav cabin he smiled and think
"i know you are afraid to face ASR after what hapened that night but we all know you are innocent but ASR is hard nut to be cracked i know you will fight with him because when ASR will see you he will surely try to humilate you but one thing is sure you can do something which other girls can't and i know you will be the one to break the shield around ASR"
precap : lion den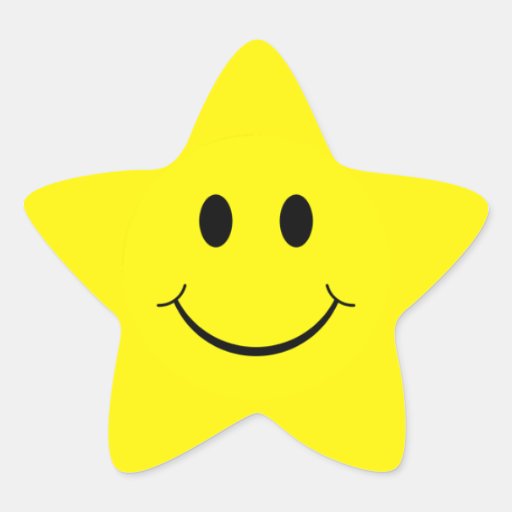 Mar 3, 2014
Chapter 6 (By Starmuski) (Thanked: 50 times)
Chapter 6
Khushi went in Arnav cabin only to see him engrossed in file she entered after Arnav permission. Khushi gulped hard as Arnav asked
"so you are the new personal secretory"said Arnav without looking at her
She noded but think it to be foolish so she just replied in "yes" which caught Arnav attention he looked up and was shocked to see her he stood up
"you"he almost shouted
Khushi was taken aback by sudden outburst
Arnav looked her and was lost in her beauty for a second but recover soon
~~**~~
Arnav P.O.V (i wanted to write this before but forget)
that day my eyes were closed but suddenly i felt a gust of wind as if it was for me only me and then i felt a forced a pull which forced me to open my eyes and what i saw stop my world it felt like an angel on earth decked in green anarkali lehenga minimum make up her long silky hairs tied and in one side she was looking goergeos but then i noticed she was looking afraid scared worried and much more i understand she is not any model because i never saw her before sudenly i saw her going back with tears in her eyes but she tripped and fell from ramp i quickly ran to save her don't know why? She opened her eyes after some time i saw her hazel brown eyes staring me with tears in them but soon realty stuck me as flashes slaped me that she spoiled my show i put her down and handed guards to lock her in store room after some time i went in store room only to hear her knocking and pleadings i opened the door she tried to run but she could not as i closed the door i saw fear in her eyes i asked her questions which she replied she wanted to give explanation on which i agree for the first time i agreed for any explanation i myself don't know why?
she tell me everything but i was no where to believe but some where i believed her seeing her teary innocent face but soon my phone rang while i answered her she ran away then i decide to find the truth i saw CCTV footage which actually told me that she was saying true i stopped footage of her from releasing knowing that girl like her will feel insulted and also its not right.
After that meet i never forget her. Her hazel brown teary eyes always came flashing infront of my eyes i slept sleepless night and today
Today she is standing infront of me in my cabin as my PS(personal secretary) but goshh she is looking breath takingly beautifull well she is truly...her pink and white combination dress her open silky hairs but wait did she cut them? As last time they were soo long or was they fake? Oh let it be its for good actualy as she looked damn gorgeous in open hairs her beautifull big eyes with little kohl in them and her rosy pink lips with a lip glos adorning them ahh they attract me so much i feel to go and grab her from her shoulders and ki......wait what am thinking? Did i go nuts or what?.....gosh she is ruling my mind i need to keep distance from her
~~**~~
Arnav : what the hell are you doing here
"i am employed here"she said getting some courage
"ohh cut the cr*p you liar after spoiling my show now you followed me and come here"said Arnav getting into his ASR mood
Arnav came forward while Khushi keep walking backward
"i gave interview for this post long after ward and got job here after that night"said Khushi scared
"oh realy"
Khushi reached at the one end of the cabin but Arnav didn't stop and so did she untill she felt herself on the edge and falling down but was caught by her wrist from Arnav she closed her eyes in fear but opened it soon she looked down where whole office gathered and then at Arnav who smirked
"now should i left your hand and let you fall"asked Arnav
"you can't"said Khushi with little confidence
Arnav knew he can't but he slowly losses his grip wanting her to be scared but what hapened shocked him
precap : "i came here for work so i will"said Khushi confidently
"we'll see it till when you remained in this office"said Arnav
-
Anamehreen - thank you dear and please coment like this always
Myla - thank you and please coment always
Machli - thank you dear and please coment always
thank you all who likes
sorry for mistakes
Thank you
Starmuski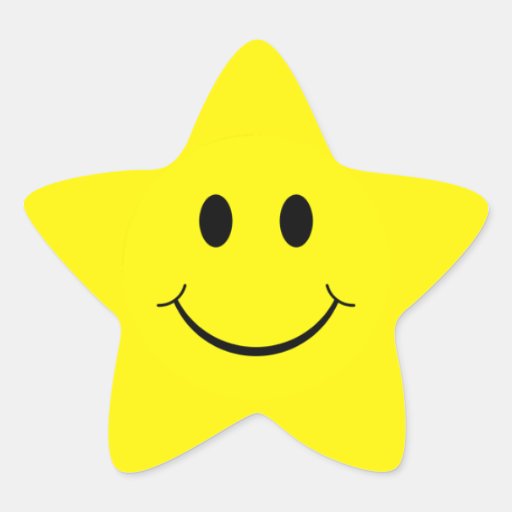 Mar 4, 2014
Chapter 7 (By Starmuski) (Thanked: 51 times)
Hi everyone
Thank you all who liked and comented
Mit0905 - it has been long time siche we tal isn't it? Well am happy youliked my this story too thank you mit
cutehoney - thank you dear and please coment always
Chapter 7
Arnav loses his grip only to get the shock of his life. Khushi hold Arnav's hand and pushed herself towards Arnav. Only word that came from Arnav's mouth was
"what the..."
Khushi smirked while Arnav fumed
"don't try to scared me Mr Raizada"said Khushi
"uhm you are forgetting something its not Mr Raizada Miss Gupta, it's sir"said Arnav smirking
"sir(she smirked) no way i prefer ASR than sir"
Arnav raised his eye brow
"yeah you are my boss now i accept it but i don't want to feel you uncomfartable by calling you sir as i know everyone call you ASR"said Khushi
"don't act smart okay and call me sir"blurted Arnav while everyone down who hear were shocked
"no no Mr Raizada i will not let you do this sacrifice for me ops sory ASR"Khushi said ASR with hatred in her voice face and eyes which didn't go unnoticed by Arnav
"i came here for work so i will now should we start"asked Khushi with anger
"i'll see till when you remained in this office you yourself will come in this very same office with your resignation letter in one week you will be so tired of this job that you will beg for resignation but i promise i will not let you beg for it i will give you permission even without resignation letter"said Arnav with a mysterious smirk
"so are you challenging me"asked Khushi raising her eyebrow
"whatever you think"said Arnav shrugging his shoulders
"challenge accepted....i love challenges and never lose in them"Khushi said last word near his ear and backoffing and said clearing her throats
"uhm..ASR now should we start with your coffee right? I'll be back soon"said Khushi going away while Arnav was bewildered
this girl never leave him shocked how can she behave so normally after it?
Khushi reached in canteen she ordered Arnav coffee and herself inhaled the air and calm her nerves
"cool down Khush it's nothing it's not a big thing cool down"she consoled herself
"but Arnav Singh Raizada get ready for tough competition......"thought Khushi
"what the hell she was not afraid of me afraid of falling why"thought Arnav
"i don't get scared and you should know it"thought Khushi
"i will make you scare of me"thought Arnav
"i will never be scared of you i promise"
"we'll see it Khushi Kumari Gupta one day or other you will be scared of me"thought Arnav
"never i'll be never scared of you never ever"thought Khushi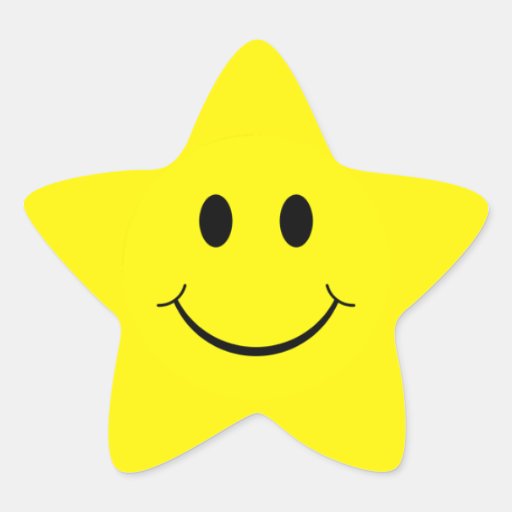 Mar 6, 2014
Chapter 8 (By Starmuski) (Thanked: 49 times)
Hey everyone
thank you all who comented
mit0905 - thank you dear n you don't need to thanks mit
anamehreen - thank you dear
cutehoney - thank you honey
Chapter 8
That day was very tiredy for Khushi she never did this much work the much Arnav gave him in one day she went back home late at night, cursing Arnav to the core as she get a severe headache due to the troubles given by Arnav. Afte reaching home she find her buaji and Jiji waiting for her she just went and sat on sofa with tiredy face after some time she told them everything. Buaji was vey worried for her she was even saying to tell her parents but she stopped her somehow as she didn't wanted to give them trouble after eating dinner she went for sleep
Next day
Khushi woke up very early not wanted to be late and get ready in simple chudidar
Khushi came out and saw her jiji setting table for her she went and sit on her chair while Payal served her and also sit on her seat
"now start to eat before your boss phone came and he start to eat you"said Payal looking at Khushi
"yes jiji you are right!"Khushi said sighing
Khushi start to go after eating her breakfast, when she stopped and turned
"happy birthday jiji"said Khushi
Payal smiled and gestured "Thank you"
Khushi was about to open the door when Payal called
"Khushi"
"yes jiji!"asked Khushi
"come back early!"said Payal almost pleading
"i'll try but can't promise!"said Khushi
Payal noded, understanding and Khushi went away thinking "what can i say jiji maybe that devil will not give me half day off, just to oppose me"
Khushi reached office just at time and start to work from her cubicle. Khushi was arranging his cabin table when she heared some shouting
"look here came devil"she said rolling her eyes
Khushi went and get black coffee than taking his scedule went in his cabin. Arnav was sitting in his chair his eyes focusing on laptop. Khushi could sense how angry he was, she gulped hard and knocked on door
without parting his gaze Arnav called her in. Khushi gave him his black coffee and told him his scedule
"ok!"came a short reply from Arnav
Khushi start to go when she was stopped by his voice
"did I allowed you to go"came a stern voice of Arnav
Khushi shooked her head
Khushi waited for his order for some time but came none while he was enjoying his coffee and working. After some minutes
"here take this!"said Arnav giving her empty cup of coffee
Khushi took it
"now what are you waiting for GO"he said no shout
Khushi was shocked at this but then composing herself went outside cursing him
"rich brat! Laad Governor kahinke, don't know what does he think himself stop me just for taking this cup urgghhhh"
Khushi went and sit in her cubicle just then her intercom rang
"Miss Gupta in my cabin NOW"
Khushi put the reciever down and saw him standing in his cabin looking straight at her
Khushi took note pad and went in his cabin
"you have to type a letter, note down it and remember i don't want to repeat"said Arnav in a warning tone
Arnav started to speak so quickly that Khushi was getting hard to catch up but she did it somehow
"go and type it and remember no mistakes....and in 5 minutes i want it or your resignation letter"
Khushi jaw drop 5 minutes and this big letter. It took 10 minutes for him to speak and she have to type it in 5 minutes unbeliveable but she composed herself and replied back
"sure ASR!"
"your time start now"
Khushi rushed back in her cubicle and start to type it. After 5 minute she was in cabin with letter. Khushi gave him letter. Arnav take it
Arnav gave him some file for reading.
It was lunch break finally. Khushi thought to go and eat something as she was really very hungry but then Arnav called him in his cabin. She went in his cabin. She remained their standing for whole lunch break but Arnav didn't gave him any work, she was now getting irked. After lunch break, Aman came and put a bundle of papers on table and left from there after giving her sympathetic look
"ASR is there any work for me"asked Khushi finally
"yeah there is....here take all this papers and see if there is any mistake or not and if there is then rectify it in 15 minutes you can go now!"
Khushi was angry at him firstly he make her stand for whole lunch break that too idle, and now this huge bundle of papers and short span of time. She took papers and went away
Khushi start to do her work in 15 minutes she completed and went in his cabin
"did you complete it"asked he
"yes ASR!"
After it Arnav make her stand again and himself see some papers
"hmm good job! but they are of no use take them and put them in store room"he said smirking
Khushi fumed but do it quitely
precap : i need half day off
~
sorry for mistakes
Starmuski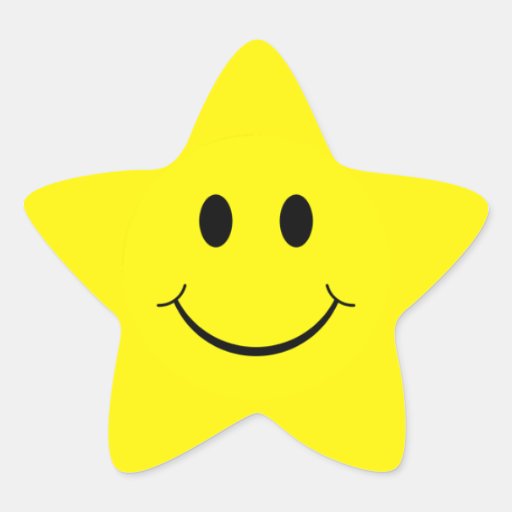 Mar 6, 2014
Chapter 9 (By Starmuski) (Thanked: 52 times)
Hi
thank you mit0905, anamehreen and kim1310 for pressing thank you
mit0905 - that's what i wish so i writed it here thank you dear
Anamehreen - don't worry it's not hatred actually Arnav wanted her to leave her job as she is affecting her but soon tables will turn thank you dear
Jalebigirl - right he also think that it's enough for Khushi and she will resign let's see will his torture work or not thank you dear
Chapter 9
Khushi went in Arnav cabin
"what do you need now, I didn't called you"said Arnav annoyed
"I need leave. Now!"she said
Arnav looked at her
"leave! but why?"inquired Arnav
"it's personal, can't tell you!"she said
"then i can't give leave!"
"saying as if he will give me, if there will be even some big trouble"thought Khushi rolling her eyes
"did you said anything!"asked Arnav raising his eyebrow
"nothing!"
"then you can leave!"said Arnav
Khushi get happy thinking he is giving her leave
"in your cabin!"he said smirking
Khushi stomped her foot and went away
Khushi went in her cabin and make sad faces while Arnav admired her from above. Khushi took her cell phone and called some one
"hello jiji....i can't come.....he didn't gave me leave.....can't help.....sorry jiji.....okay....bye"with this she cut the call and looked towards his cabin fuming, only to see him smirking
Khushi get back to her work
officce hours ended, everyone left the office except Khushi who was wrapping up her things
"where do you think you are going?"asked Arnav standing on stairs
Khushi was shocked she turn
"home! where else?"she replied rolling her eyes
"no need!"
"huh"asked Khushi making confused face
"I said you are not going home"
"but why?"
Arnav : because some work is pending
Khushi : okay tell me I will do it at home
"no need you will do it here, in my cabin"he said strictly
"but..."Khushi tried to argue
"come in my cabin"
Arnav went away while Khushi followed him angrily
Arnav gave her some work that she did already
"but i did it before!"
"do it again there are mistakes"
Khushi reread everything but find none
"okay make this presentation ready!"
Khushi get to know he is trying to stop her from going and she fumed she cursed the time and did everything which he gave
She went home late very late
sorry for mistakes
Starmuski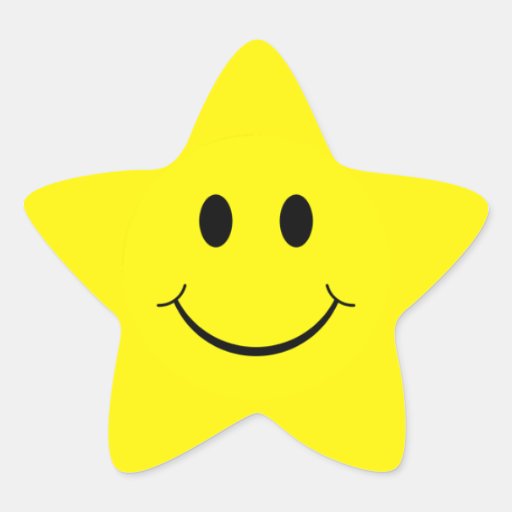 Disclaimer: The views expressed above are member's views and this website does not comply with it. The views expressed may not be factually correct. Incase of any issue please contact us/report it to us.