Love (SS)
Dec 11, 2013
Love (SS) (By Amrita_Sweetu) (Thanked: 24 times)
Hey guys,i just want to write a short story on arhi...Here i am presenting the concept of this ss,
so, the concept is that kushi is orphan and arnav is a multimillionaire guy but the difference is that kushi is bit reserved but arnav is a full of life..once arnav saw kushi and he liked her alot along with behaviour. So, he came to live with her along as a payguest..Let see what happens when they share a same roof and how arnav will fall in love with him..
hey guys wish me luck to continue with this ss..
Dec 12, 2013
Characters (By Amrita_Sweetu) (Thanked: 19 times)
hey guys,here we are having the 1st part of LOVE-SS ,
kushi,is an orphan after her parents and her younger brother died in a tragedic accident when they are coming from party,she didnt went with them because she is having exams so she backed off from tht acccident .From tht accident she is very reserved ,speaking less with everyone,stopped enjoying for herself and totally engrossed in studies and now in work.kushi spent her weekdays in orphanage between the childern.Kushi is having a friend named Poornima and she will share everthing with her..At present kushi is working as manager in AR designs
Arnav is a super cool guy and he is the only child of his parents(Arun and Sandhya).They pampered alot ,arnav is having his cousin cum bestfriend Arjun and he they share a good bond between them.arnav completed his MBA from harvard ,came back from us and thought to join his father's company AR.But again he asked his father to give sometime to join in a company so tht he will enjoy with his friends for some time.Instantly his father agreed because he knew his son.By the way guys arnav is also having a habbit to go to orphanage and he donates money for them..
Arjun Sighania is a best friend and cousin of arnav,he is also same as arnav except tht he flirts with girls but in a decent way..
(pic of arjun)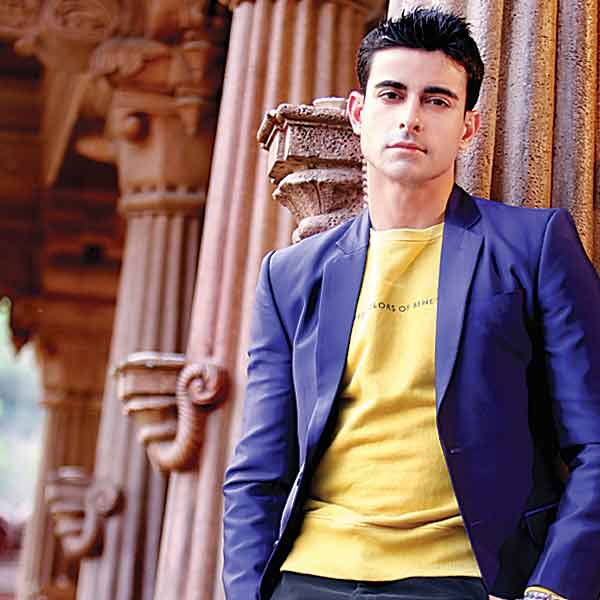 Poornima juneja is a best friend of kushi.like kushi she is also working in AR as a designer and she is so friendly with everyone.she thinks tht one day kushi will come out from the shell and she is trying hard to change her.
That's the introduction guys if i want then i will add some more...
Enjoy..
Voting: (Total Votes: 32)
Dec 13, 2013
Love (Part-1) (By Amrita_Sweetu) (Thanked: 29 times)
hey guys,here i am presenting the story..


It's a week end so kushi is going to orphanage alone.Here, arnav is also thought to go to orphanage along with arjun,kushi went to the orphnge and she is enjoying alot suddenly she suddenly felt a breeze and felt different in her.Here arnav is also entereing into a orph.(orphanage) he also felt different in him this didnt go unnoticed by arjun who is walking beside him..
After a minute arjun shook arnav and asked arnav to come.They went inside orph. and directly went towards the office room,they denoted money nd moved towards the garden to play with children.They entered into the garden arnav frozed seeing an angel playing with childeren ,smiling towards them but she is having something sadness in her eyes this didnt go unnoticed by arnav.Arnav felt a stab in his heart by seeing her like tht.Soon, arjun and arnav went towards children but arnav went towards kushi... Arnav stood besides kushi,she sensed same feeling tht was happened a few minutes ago and saw an unseen but handsome face with chocolate brown eyes is staring at her unbnkingly..
kushi also forgotten everything and saw his eyes which shows mischevious yet love in those brown eyes.Soon kushi broke the trance by this arnav also came out of the trance and saw kushi is moving from the place and followed her knowing she will go away from him but he came infront of kushii before she ran away..
Arnav:hii i am arnav
(by giving his hand for shake)
kushi:so..
(with uninterested face)
Arnav:iam arnav you are??
kushi:look mr.arnav i dnt no who u are so wht is the necessity to know my name..(with stern face but inside her heart she is feeling happy which is unknown to her also)
with the kushi left tht place leaving a sad arnav because hs angel is going far from him.Arjun saw his friend arnav is talking to some girl with an keen interest but tht girl is not showing any interest to arnav to speak with him.At first arjun was suprised by seeing arnav is speaking to a girl because he never speaks to a girl i college also he never spoke to girl.after kushi left tht place arjun went towards arnv and asked wht's the matter.
Arjun:yaar arnav who is tht girl you are speaking a few minutes ago..
Arnav:dnt no arjun,actually iam asking her name but she left the place with out saying anything
Arjun:waise arnav wht's the matter..I didnt saw u never showed any intersted in speaking to anything..why now ha tell me(with mischevious)
Arnav :come on it's not like tht..come on dad is waziting for us ..
with tht arnv and arjun left the place and drived towards RM..Arnav's dad arun asked them to join the office from Monday onwards arjun said ok,but arnav said he still need time to enjoy.so without any discussion he left the place and went to his room drifted his thoughts towards his angel whom he saw at orph.
Enjoy..
Dec 16, 2013
Love (Part-2) (By Amrita_Sweetu) (Thanked: 20 times)
hey guys i am really sorry i cannot update everyday because of my busy schedule but i can say i will update once in 2 days i.e., weekly 4 times... Please understand me guys..
(or)
If u want guys daily update then i will update a short one everyday...
kushi also went home after an encounter with arnav,she also thinking abt tht guy who is interested in speaking with her untill now no boy is interested in spaking with her because of her reserved nature.But today while arnav was speaking she felt something in her heart which is unknown to her also.
kushi(to herself):no kushi dnt change ur focus for anything tht too f or a guy who spoke with u for a few seconds.May be he is flirting with u.(kushi's heart)no kushi u saw na he genuinely speaking with u dnt think like tht all are nt like tht guy ok..
with tht kushi is having a debate to her self with mind nd heart.alt last she gave up the battle and went towards the poornima's house.
Poornima's family her parents are in mumbai because of her dad work and here she is living with her cousin's family consisting of
dadi:she is sweet and kushi feels very confortable with her.
sristi:she is 6 years old and her parents are also living with poornima's family.she is having a brother who is 2 years older to her.sristi is sweet girl but stubborn girl.Soon she will be the friend of arnav when he will come to kushi's house as a paying guest.
karan:he is brother of sristi .He is having a dog names "chocho" and he plays with her so much whenever he came from the school.
And poornima's family and kushi is living under a same house but their living is different.They are having a one room which Kushi is thinking to give rent to anybody because she is facing some financial problem.So,she posted papers in internet and as well as in road so tht her financial problems will sove.
So kushi went to the poornima house and she shared with poornima everything wht happened with her ..
Poornima:kushi u plz come out of tht shell yaar..every guy is not like him.May be he really want to converse with him..
Kushi:i know poo(tht kushi will call her)but i am nt having tht guts to face every thing after tht happened..
Poornima;come on kushi u have to move on from tht incident..ok now come on we will watch some old movies to cheer ur mood up(guys kushi likes to watch old bollywood movies )
with tht kushi nd poornima watched some old movie and kushi felt much better than before.poornima is such a real friend to her she knew hoe to cheer up her(kushi) mood.After watching tht movie kushi and poornima's family are dined together.with tht kushi left tht place and went to her house.Directly kushi went to her bedroom and she is not feeling to sleep.soon she drifted towards her flashback ...
next update will be the kushi's flashback...
Dec 17, 2013
Love (Part-3) (By Amrita_Sweetu) (Thanked: 18 times)
hey guys here i am giving my update...
kushi's flashback...
kushi is doing a nursery in garden at tht time she met one guy named Roshan.He is a serious type guy but friendly.Kushi at first relucted to talk to him later she started to do friendship with him because kushi found his nature very good.Not only tht he is having a long family with him this is one of the reason to kushi to start friend ship with him because she always thought she also have on long family.Soon they started their friendship and it became something more ,every day kushi will go to the nursery and roshan also adopted to come to tht place in kushi's excistance.
Once roshan proposed to kushi and she dont no wheather to accept it or not beause she has a doubt wheather his family will accept her or not as bahu cause she is not suitable to their society.And yes roshan's family is rich and they are haing a good name yet some bad name in society which kushi dnt no..So kushi asked poornima and dadi .They said tht is her wish and also they wished she should have a happy family so they also agreed to marriage..
Soon kushi started to go the roshan's house with poornima beacuse roshan's mom is always calls her in the predict of meeting their relatives,some times for pooja or something else types.Roshan's mom is kadhos types she always taunt kushi but in some indirect way at first kushi felt bad of her behaviour but after some time she gave in because of roshan.Roshan alwys sys to her to be quiet if she talked something against her it will become a big deal.so kushi also kept queit for roshan..
Roshan's mom is always thought tp give her son to some big family but one day he came and said tht he loved her and want to marry her.At first she denied at son request but later her son said something to her and she agreed to the rishta.(guys i'll reveal it soon).And the wedding is being fixed with roshan and everything is going well untill one day..
Kushi thoughts were disturbeed by the phone call made by poornima and she asked her to come to movie with her.Kushi
agreed to her and she went to get ready.
Here arnav is not able to forgot her angel.Arjun came and asked arnav for movie with him.so,arnav and arjun started to go the movie.
At movie theatre..
Poornima and kushi came to the hall and took a ticket went towards their seats but unfortunately their seats are not together already beside their seats some boys are occupied it.Those are none other than the arjun and arnav.when they both came to the theathere arjun saw kushi and he instantly recongnised her who arnav is speaking to her at orph.So,he used his master cum wicked brain and asked the ticket seller to give the tickets which they will get a seating with the girls.
The seating is arjun,poornima,kushi and arnav.
so guys enjoyed this update.wht u guys are expecting any communication between arhi.And i am thinking why dont arjun and poornima will become friends so tht it will be the first step of arhi to become friends...
Dec 19, 2013
Part-3 (In Movie theathere continution..) (By Amrita_Sweetu) (Thanked: 14 times)
hey guys ....
Arnav saw kushi sitting beside him.He saw arjun is giving naughty smile to him and instantly he realised this was his idea.Arnav mouthd thanku to arjun and he got a response by arjun is mocking air punch..and arnav laughed seeing his antics.
After tht arjun saw beside him a beautiful girl is sitting and he instantly fallen for her by her smile.Here the position of arnav is also no less he is wathing only kushi instead of the screen.This didnt go unnoticed by kushi ans she recognized him as he is so amandant to talk to her..Arnav saw kushi seeing him after long time and he flashed his cute smile towards her but in her he got a scoff form her.But arnav didnt mind it ,he want to talk to her by hook or crook ..
Arnav:hi i am arnav u recognized me ...
kushi knew this was comming from him when she saw him in the screen beside her but kushi gave a confused face to him..Arnav exactly expected this from her and he tied to talk more with her..
Arnav:come on yaar u know we met in orph. i talked to u but u went off without speaking with me.. remember
but kushi again flashed her confused look towards him..Now arnav get it kushi didnt want to converse with him because of some unknown reason ...
Arnav:come on dude i know u recongnized me (he insisted)
Kushi:ok ok stop i remembered u so wht the bog deal
Arnav:ok miss. wht is ur name??
Kushi:wht is in the name.. and who the hell are u why are u doing this ..U can clearly see i am not intersted in speaking with u so plz leave me...(with angry)
Kushi is much angry on herself because she knew she is falling for him which she ddint want tht so with out any reason she just bursted out this one....Here arnav became sad geeting kushi reply
to him..Arnav sensed she is in some pain which he want to take over her pain,he only dont no why he is feeling like tht..
MEan while here arjun and poornima..
ARjun:hi i am arjun
Poornima:So?
Arjun:u??
Poornima:why should i say to u who i am??
ARjun:Come on miss dont be like tht
but Poornima didnt botherd to reply to him and she contimued to watch the flim...arjun is sulked here the ever most handsome guy is speaking to her and she is more intersted in watching movie..
Girls are watching movie with a smile on their faces but boys are in sulked face continued watching the movie...
Friendship will bloom between the couples because of one incident.......
Voting: (Total Votes: 20)
Waiting for their Friendship
Vote
Dec 19, 2013
Love (Part-4) (By Amrita_Sweetu) (Thanked: 26 times)
hey guys i am here again for new update...
During the break
Poornima and kushi went out to drink and eat something ..
.Boys are still in a hall sitting with their mobiles and they also went out for drink..
when girls are in the waiting line some guys are started dashing to them and started
misbehaving with them...kushi got angry and she slapped one guy and tht guy got angry on them
and they started misbehaving more..
Arnav and arjun saw this one when they are comming from the hall.soon they started beating them
and boys held close the girls along with them..Arnav got angry by seeing tht guy is coming towards
kushi to held her soon she started going close to arnav.Arnav sensed tht one and he dragged her beside him
and kept beating tht guy untill he fell down unconsious..
Soon the fight is over and arnav asked them to drop the home ,they instantly agreed for the offer..
Arnav and arjun sat beside eachother at front row..arnav is driving the car and arjun is in the passenger
seat.kushi and poornima sat just behind their guys..Arjun asked them to show their house in
result they got the house address,they directly dropped them..arjun opened door for poornima ,she responded
with thank u..Arnav opend a door for kushi in return kushi responded with a smile..Aghh finally arnav saw
kushi is finally smiled at him..
poornima:thanks arjun
arjun;anytime and u r..
poornima:oh i am ****ima and she kushi
kushi responded with a smile on her face
kushi:hi arjun
Arjun:hi kushi ,why dont u call be bhai,..she responded as yes
Arjun went and side hugged her with a brotherly hug.and he felt
a brotherly feeling towards her
kushi also felt same as arjun ...
Arjun:kushi meet arnav my cousin cum bestfriend..i thik u guys already met with eacother.
Arnav:hi kushi ,hi poornima...
they responded to arnav
after some chit chat with eachother arnav and arjun left the house..while going into the car arnav
saw one poster ..an idea came into the arnav's master brain and he shared with arjun..He too
reponded positively to arnav's idea..
Arnav went to the house along with arjun..he gathered his parents and told abt his feeling towards kushi
and he also said he want to live her as PG.. and yes he finally saw a PG adverti****t of kushi...
Arnav parents being understandable abt his feelings ,they instanlty agreed for his idea for living there..
So,arnav is going to live with kushi as a pg and also he want to make kushi fall for him as well...
And yes guys finally arnav singh raizada is fallen in love with kushi....
arnav is going to stay with kushi from next update on wards..so guys be ready....
Dec 20, 2013
Part-5 (kushi's flashback revealed) (By Amrita_Sweetu) (Thanked: 19 times)
hey guys, i am so glad u all are enjoying my ss and ya i really try
to write my ss everyday ...
guys this is the kushi's flashback and i want to clear one this ..so i am post poned arnav's
arival as PG....
SPARE ME GUYS.... and go a head....
...
After speaking to his parents arnav went to sleep peacefully and dreaming
about his angel.... with a smile oh his face ....
Here kushi's thoughts are different when compared with arnav's ...
kushi is thinking about the tonight's events where she got one
bhai in the form of arjun don't no why she is thinking about
his brother may be she is really missing him and his antics....
And her thougths went to arnav who is so desparate to speak with
her from that day and today also he is desperate to speak with her..
he is good guy anyone can say by seeing tht but he(roshan) also
looked like tht only but after wht happened how can i trust him thought kush..
Soon she went to the flashback....
It is her haldi and as well as roshan's haldi..Every thing went well and at same
day night when kushi is sleeping alone in her home roshan came to her home
saying he want to spend time with her before marriage..At first kushi said it's very
late and he should go back...But he said for about 1 hour only and kushi reluctantly
agreed for tht...
Kushi and roshan are watching tv.. roshan started doing some naughty things with
kushi which she didnt like it before marriage..kushi said to roshan also but he
didnt listened to her words and continued his misbehaviour towards her....
kushi scared seeing his behaviour which is so unknown to her because he always
maintain distance with her ...but now why he is doing some thing like this...
By seeing his behaviour kushi started running across the room in order to
save her self from him...roshan also started chasing her but he didnt mind it
Soon he caught kushi and took her in his arms and started waking towards the
bedroom..kushi is struggling hard to release from him he is so strong than
her....
Roshan throwed kushi on bed ...kushi is shouting loudly by hearing her shouting
poornima and her family are started beating the kushi's main door.but no body is opend
it...But roshan is struggling hard to kisss kushi but she is not giving any chance to him
becuase she is beating hard him with her both arms and legs...
Finally the door was bursted opened and some male guys are grabbed roshan ...tied his arms
and legs...Poornima is consoling kushi in her arms...Male guys are beating roshan and
asked him to spit it out why he did all these things with her whom he was intended to marry
her in a few days...In result they got response from him in whic kushi is shocked by
hearing his that type of respomse whom she loved him as her life...
Roshan said he is not in love with her infact he just want to spend one night with her
and he knew kushi is not tht kind of girl whom she will allow to touch before marriage....
so he planned to marry and to leave her after spending a night with her...
Poornima asked him how his mother agreed to say yes for marriage with kushi
roshan laughed evily and responded he already said these things to his
mother and she agreed to this but he is marring a girl whom her mom will be
selected for him...
By hearing his response kushi is shattered totally and from tht day onwards
she is not going towards any emotions and she kept her in a shell in which
no body will come to her...Poornima is trying hard to bring her out from tht
shell by taking her to the movies,outings,shopping etc....she failed in bringing
her from the shell....
by thinking all these kushi slept unknowinly....without kowing these all bad
things are gone from her life and a new start is going to happen to her......
precap was same as in the previous update....
Dec 22, 2013
Love (Part-6) (By Amrita_Sweetu) (Thanked: 21 times)
hey guys...
Morning...
Arnav and kushi are woke up from their sleep ...thinking of their yesterday's events ....
by thinking those a smile appeared on arnav's face....while kushi was thinking wheather
to beleive the arnav or not because of her previous experiance....but kushi's heart is saying to
beleive whereas her brain was not....and the fight started started between the mind and heart
of kushi...
Arnav is packing everything and he is so excited because finally he is going to
stay with her angel...he can talk with her daily...little he knew this was not
tht easy to start a friend ship with her....
Arnav came to the kushi's house and directly went to the kushi's house
along with arjun for stayings as a pg.. in their house..
when Arnav and arjun went to kushi's house ...poornima also there with kushi
talking about sonething ....
Arnav:ecuse me...
with tht they both turned and looked who there is ...they stunned by seeing
arjun and arnav in their house...
Poornima:hii arnav..hii arjunn..wht u guys are doing here??
Arnav:hii actually we saw a poster for PG in ur house..so,we just need a house for stay
Poornima:why so suddenly?? i mean u guys are already staying ...and by
seeing u guys anyone can say u guys are rich..why u are
interested in staying in our house as PG/...
by seeing poorrnima's constant questioning arnav is like "What the" hell this girl is
going to do ....seems like she is going to chop out my plan...
Before arnav can answer arjun handled the situation....by saying
Arjun:woh actuallly wht happened, u know poornima at present where we are staying
tht house needs to remodel so we just move out from tht house....
Arnav got wht arjun was trying to say..so he also picked tht point and
continued their ranting abt their house....
While these all scenes are going no body watched kushi and her expressions...
When arnav came and asked permission to enter ..from tht time onwards
she is feeling some thing in her heart like DHAK ..DHAK... this is a new
feeling to her ..kushi didnt understand why she is feeling like tht and she chose to
ignore it ...by saying to herself this is some acidity or may be some problem
in her heart ..and mentally thinking to meet a doctor soon for herself for this problem
(LOL seriously guys acidity...)
aRJUN:hiii kushi how are u now??
Kushi:(By side hugging arjun when he came to give)hi bahiya i am goood...
Arjun:so guys r u giving to give the keys to us or else u still have some questions
to ask me...
Poornima:Ok kushi wht say....
Kushi:okk we will but u guys should know one thing there are some rules
poornima:(cut off by her )and they are no alchohal(by eyeing ajun inwhich he
give his charming smile to her)
(by kushi.. ) no smoking (by eyeing arnav in response he gave his one of the
charming smile to kushi...)
and girls continued their rules and by listening to their rules guys are like
becuase they also added to them as no late night comming to their house...
And guys never sleppt before 12 becuase whenever they got a time they always
do partying in the pub and of course no alchoal ....
Arnav:guys is still there any thing to know (he asked when girls stopped talking
saying rules to them...)
kushi:why is there any thing to add to the list(by naughtingly)
by listening kushi's response at first kushi is not talking to anybody
freely especially to boys after tht incident...now she is freely moving to
arnav ...arjun is exceptional because she is treating him as her brother..
but arnav is different ...poornima is getting hopes by seeing arnav maybe
he will get off her from the shell...in which she kept herself...
Poornima is very happy and happy tears are formed in her eyes this gesture didnt
go unnoticed by guys...poornima quickly wiped off her tears before kushi
should notice...
arjun:so kushi shall we get our house keys
kushi:sure actauly poornima is having the house keys with her...
arjun went out with poornima by giving a last glance to the arnav which he
understand he should talk to kushi...without being dumb...
we all knew how arnav is special in talking with girls right??
Arnav:hii kushi
kushi:hi arnav
arnvso now also u are having problem with speaking with me
kushi:woh arnav..(she is stammering) by seeing his intense gaze..
kushi:but i still need time u know..
arnav:it's ok kushi not a problem because now we are neareer to each other
Kushi:ji..(again her DHAK..DHAK. started.) and soon their talking was
interrupted by arjun and poornima....
guys i am thinking to pair up poornima and arjun ..and i need one good combine
name of both...Help me plz...
Dec 24, 2013
Love (Part-7) (By Amrita_Sweetu) (Thanked: 15 times)
hey guys...
hi arshi_love actually i liked ur suggested name for arjun and poornima..
so i surely will take ur suggested name for them...Thanks dear for sugesting it...
soon arnav talk with kushi was interrupted by the arrival of ArMa (arjun and Poornima)...
Arjun:come arnav... we will see our new house....
Arnav:yeah..(to kushi)bye...
Kushi:bye..
with tht arjun and arnav went to their new apartment which was opposite to
kushi;s apartment.. and poornima's ..
In boys apartment they are having only one bedroom as the apartment is small
boys thought to share with the bedroom....Soon they started arranging the
furniture together...
Poornima came with kushi to the boys flat ...poornima is so excited seeing
ther friends are going to stay with them.whereas kushi is worried abt her
acidity by seeing anav around herself...
Poornima rang the door bell ....arjun came and opened the door..
whereas arnav is still keeping the furniture in bedroom...
Arjun:hii moony ,hii happy...
Poornima:wht moony...
where that name come from..
Arjun:oh come on moony ur name is soo long and i thought to shortcut
ur name..so cool na ...
Poornima:wht cool...no i dnt like u calling me different names ok so,..no dont call me
tht arjun...
arjun:noo i will call u tht only...
poornima thought to say somethng but kushi was cutoff her talk
kushi:come on poornima..it's ok let bhai this one...u know this is nice
name and cute too...(while smiling towards arjun nd poornima)
Arjun:tht's like my girl....(kushi and arjun hifived each other ....
by seeing this poornima felt happy ...because
kushi is becomming friends with others also
untill now kushi didnt talk to others like this
after tht incident tht too after tht Roshan's
fiasco...)
poornima:kushi now ur bhai came and u forgotten ur friend (with a fake
annoyance)
but kushi took seriously
Kushi:poornima it's not like tht yaar... Sorry...with a sad face..
Poornima:come on kushi u know iam just joking happy...
a smile appeared on kushi 's face seeing poornima using arjn's words..
Arjun:wht moony ..see because of u my sister is sad...
Poornima:sorry kushi...plz ...forgive me
kushi:are poornima dont take arjun bahi words too seriously
he is just joking ...see...
arjun:wht happy i am suporting u and u are taking tht moony's side...
tht's not fair..(with a fake sadness)kushi smiled seeing arjun's
antics whres poornima is in wht the state seeing him like this...but she said...
Poornima:what ever...??
waise where is arnav...
kushi is startled by poornima's question because her acidity alias HER DHAK..DHAK..
started again ....arnav also came to the living room where these guys are chating...
Arnav:hey poornima,hii kushi..
Poornima and kushi responded hai to arnav..arnav sat just opposite to kushi
and he is watching her intently ...kushi observed his gaze ...kushi flushed by
seeing his gaze to her...Arnav noticed her uncomfortable ness by his gaze and
started listening to the arma's (Arjun and Poornima) conversation..
Infact they are fighting over some thing ....
Arnav:guys wht are u frighting for??
Poornima:see arnav wht arjn is calling me...
arnav:why u r annoying her..
arjun:wht i am doing i am just calling her over some thing and she is saying dont say it
wht can i say yaar..i like tht name
Arnav:achha...wht is tht say to me also...
kushi:it's nothing arnav ...just bahi is calling poornima as
moony ...she is saying dont call her like tht....but he is not
listening her words..so for this they are fighting ....
Arnav:tht's it...come on poornima ...tht's cool name see..
poornima:wht ever!!
Arnav:yaar i am hungry...but see we are having so much work to complte
also....
kushi:it's ok we will help u...and comming to the food ..i nd poo will make it
if u gys dont mine ....
arnav:sure...tht's not a problem..(arnav throwed his cheeky smile to kushi in
return she also smiled at him....)
arjun:wow happy..tht's great...i know u will cook great but wht abt moony..
will she..(a naughty smile on his face)
poornima:listen arjun..(cut off by arnav)
arnav:ok guys stop it... now ....kushi u guys go and start ur work...
if u guys dont mind we will help u...
kushi:sure....
with tht the 4 went towards the kitchen to prepare some food for themselves.....
hope u guys enjoyed this update...
Disclaimer: The views expressed above are member's views and this website does not comply with it. The views expressed may not be factually correct. Incase of any issue please contact us/report it to us.