Tanu's INDEX: 'A Series of ARSHI: Bond Beyond the Love'
Dec 1, 2013
Tanu's Index: 'A Series ARSHI: Bond Beyond the Love' (By Tanu_Rshi) (Thanked: 28 times)
Yein kahaan… aagayein hum…
Tere saath chalte chalte…
Are the only word I feel to whisper when I think about what MED is for me and what med has brought me…!


Hi guys…
You might know me…! I am going to list my creations based on Arshi pair as a leading characters over here…! You have already supported me a lot, and that's why I have successfully run my longest FF that is: My Story of ARSHI Karwa Chaud... (ARSHI: Bond Beyond The Love)
But now whole list of creations from my side are here… I hope you would keep your support and unconditional love with me for 'ARSHI: Bond Beyond the Love series'. I hope you would love to accompany ARSHI in their journey of Unconditional love whose bond is beyond the love. Please read and comment your genuine good or bad any sort of opinions here… you all are welcome…! And hit like if you really feel my write up good to read…!
Heartily thank you to all of Med and MED team for their continuous support and encouragement for my journey on this forum since last more than 2 years…!



http://myeduniya.com/Entertainment/TvSerials/?revid=14446
This story is more than just story, might best to call as new version of IPKKND… a one of the longest story of forum…!
It has began it's journey with karwa chaud festival preparation, and runs on the way of so many twists and turns…! And founds a strong trustful relationship among arnav and khushi…!
This is a saga where a beautiful family has been tied together with trust, love, care, affection, faith and truth…! Every family relationship like siblings, cousins, parent-children, husband-wife, and blood relationship and non-blood relationships are what really must be everywhere I dream to have and knowingly; unknowingly this story has things which I expect to be like this in every relationship…!
The two soulmates which are die heart lovers is the best description I could say about this story…! Those who are willing to watch an unconditional love among two soul and those who don't know the meaning of true love and relationships must read it to change their minds and to travel on that beautiful path of love where my arshi are travelling since ages, or decades or centuries or even more than since so many lives with a strong urge to be united... and to being with each other forever…! That's the bond beyond the love which could only keep two soul connected to each other even after deaths and bring their incomplete dreams to be true in next life…! It's totally mysterious type story where you will go deep and deep with questions in mind and at the last there will a huge smile on your lips surely at the last with a great satisfaction of positiveness around this saga…!
And this story is dedicated to my little sweet heart… who is directly and indirectly connected with story and has changed my life… whose just one call as a "didu" makes me feel heavenly…! This story has brought some such a precious gifts from god to my life that I am thankful to MED and Med team forever for offering me a wonderful platform to express out myself and to get the precious souls with me…!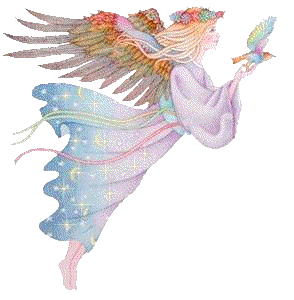 http://myeduniya.com/Entertainment/TvSerials/?revid=55080
What this name is the really a big question to me from so many on finding it's concept totally different than others…! Had started this short story within my frustration…! It's story of two soulmates just as an another version of Bond beyond the love series where you will find weird pair of two lovers… who are like two opposite poles of the world that none could ever imagine to see somebody like them to be perfectly in love with each other…! This story is best to call as a 2nd version of arshi karwa chaud story…!
http://myeduniya.com/Entertainment/TvSerials/?revid=50624
This story is dedicated to three most beautiful people in my life… they knows better who are they… I love you my three beautiful roses…! And I had started this ss just while thinking about you and you only hahaha…! So obviously I love this story very much…! It's totally funny story… started with a strong bonding among 4 siblings… and how then the eldest daughter of that family steps in her married life and how destiny changes her life with someone's arrival in her life…! How two unknown person find the love in their relationship is the basic theme of this story…!


http://myeduniya.com/Entertainment/TvSerials/?revid=31116
It's an imagination for last day of Mrs. Indian competition, and i had made a small story for that...! I hope you would enjoy it...!
background: khushi has passed all the round of Mrs. India competition and reached upto final round of it...! but till that moment none knows that she is Business tycoon Arnav Singh Raizada's wife...!
http://myeduniya.com/Entertainment/TvSerials/?revid=60565
It is nothing but the 'My story of ARSHI Karwa Chaud-2'
And this is totally different theme... a true love and how it survive through pain and trouble is the basic concept of this story...! Right now i am not at all willing to say anything in advance for this SS... so just wait and watch ;) but it also starts with the Karwa chaud festival is the thing to be noticed...!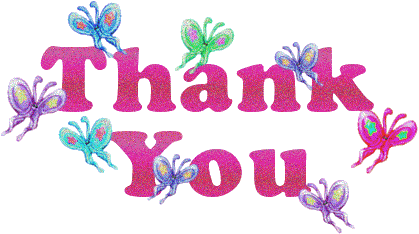 Oct 6, 2014
New additions to index... (By Tanu_Rshi) (Thanked: 11 times)
This is such a special story of my life... which i have written at such circumstances when i was dreaming for my own future with my siblings! when i had been on the edge of losing something precious of my life and to write this story is the experience to feel myself happy and full of hopes for everything to become normal! this story has been connected to my life very deeply due to circumstances! and may be there is no any other story i love as much as i love this! this is a bit different love story due to it's special sibling bond i do share with my siblings!
Disclaimer: The views expressed above are member's views and this website does not comply with it. The views expressed may not be factually correct. Incase of any issue please contact us/report it to us.
:) :) :) everything happens for best...