OS: finding my answers....MY SOUL MATE...!
Oct 14, 2013
OS: founding my answers....MY SOUL MATE...! (By Krithika_Rshi) (Thanked: 94 times)
Hello every one…this is my first OS…hope u wont get bored with it…!! Plzz read and leave ur comments…!
And the main thing about wat khushi is feeling in this OS…my friend also is feeling like that….! Half of this story is true and rest is my imagination…!
*******************
He is sitting on his new model bike inside his college and talking to his friends….! He is a student of final year MBA there….although he is
talking with his friends…his whole concentration was only on the
entrance of the college waiting for her…!! He was waiting for her arrival from time to time…!! With disappointment he turned around and was about to talk to his
friends….!!
"ARNAV" someone had called him…he turned towards that sound and saw his best friend
Arnav raised his eyebrows in the sense of "what"
His friend signaled him to look towards the entrance of the college…!!
Arnav turned around to have a look at what his friend was showing and left stunned as usual…!!
There she is, entering…His junior, 'KHUSHI'…! She wore a simple white
chudidar with rainbow color modern dupatta….!! His gaze travelled from her
legs till her forehead….she wore flat sandals…Matching her dress…!!
Her tight fit chudi showing her legs perfectly….her dupatta which
she wore one sided is dancing in air due to gentle breeze…! Her long
river like hair is dancing near her waist and neck…!! Her neck is
snaked by a small but beautiful chain with pendent…!! Her lips are
curving into smile while whishing her friends along the path she
covered….!! Her ear rings are swaying like a swing which is tempting
him…!! His gaze went towards her eyes…instead of happiness, in her
eyes, he saw some sadness…!! Her smile was not coming from her
heart…as it is not reflecting in her eyes…!! This is fourth time for him
to see sadness in her eyes…!! He is confused about that from the first and even now….!!
This is the second month of her college…! On the tenth day of college he
met her accidentally through some funny incident where she thought him as
a junior and has complained him about the raging of the seniors who were none other
than his friends…!! From the same time he started liking
her….! In these two months he is observing her whenever he see
her…but…till now he saw sadness in her eyes for three times when she
entered into the college…but after one hour she will become normal…! He
was confused with her behavior…today again he saw the same sadness in her eyes…!! She went towards her friends who are sitting on a bench near one tree
and started talking with them…after some time she became normal again…now
her smile is reflected in her eyes….!! He felt happy as she became
normal again but was confused y did she sad…!!??
*******************
(after 3 months)
It is an early morning….a beautiful girl is sitting near sea
s****…..she kept on looking silently at ocean…!!
"Khushi" someone had called her…..she turned towards the voice and saw
Arnav standing near her…!! At first she shocked to see him there at
that early morning…!!
"Ohh hi Arnav" she greets him with a small smile…
Arnav: hi…what r u doing here at this early morning?? (He asked taking
seat besides her)
Khushi: nothing Arnav…just….
Arnav: really Khushi??? We became friends in these 5 months aren't
we?? Then why are you hiding this from me??
Khushi: what did I hide Arnav?? (She asked him with hesitation)
Arnav: don't try to lie me…I know u sometimes become sad…hi na?? Now
tell me the reason for it…at least don't try to hide from ME…!(he asked
her with seeing at her while observing her)
She took a deep breath and decided to share it with him…
Khushi: I missed my bestie Arnav…. (She said in one breath)
Arnav: what???
Khushi: (she took a glance at him and began to told him while looking
towards the ocean) I know it seems soooo much silly for many one
Arnav…but this is 70 % true….i missed my bestie even though I'm talking
with her daily…!! I had a habit of sharing anything with her…after my
graduation we separate together as our ambitions are different…!! And
not only this I have a feeling from four years that "something is
missing in my life"…..I'm feeling unsatisfied most of my days….! When I
was beside my bestie she made me smile that's why I said I missed her…!
That's why some days I will step into college with sadness but after talking
with my friends I will become normal…!! (She again looked at him for a
while and continued her talks) I used to come here to analyze
me…hoping to find answer for my this feeling…but I can't find what I
missing in my life…I have all…my parents, sibling, friends and all necessary
things but something is missing which made my life shallow…!! The
answer from my question seems to be like it another s**** of this ocean
which looks invisible…! I don't know whether I can find it or not…! I
feel lonely with these thoughts…!

(She completed lost in her thoughts)
He kept on staring at her with love….! She had told about her feeling
to him only…!! After listening this…he wants to b beside her for
every aspect of her life assuring her that he is with her at every
time…!
*************
After two days…
At canteen….Khushi and Arnav are sitting on a table and talking with
each other…!!
Arnav: Khushi...I love u…will u marry me…! (He asked suddenly)
Khushi who was sipping her coffee…stopped and kept on staring at him
with wide eyes…!
Arnav: Khushi...I asked it with my heart….!!
Khushi: if u want to marry me…u have to talk to my parents Arnav…!
(She said looking into her books which were kept on the table…!)
Arnav: I will Khushi…but I want to know this…do you love me??(He asked
hoping her answer to be positive)
She left from there not before giving him a shy full smile….
he is not a
tube light to understand the meaning of that smile…!!

***************
After 1 year….
She is sitting near the seas**** looking towards the ocean….
Arnav: again are you thinking about your bestie?? (He asked taking a seat beside her)
She gave him a satisfied smile and shaking her head in the indication of 'no'
Khushi: I found my answer Arnav….! (She snaked her hand around his
hand and rested her head on his shoulder) I missed my soul mate in my
life who is none other than u…!
(She looked at him with a bright
smile) that's why I felt like that….! Now I got my soul mate…my
lover….! (She told with a bright smile looking deeply into Arnav's
eyes…!) Now this ocean is showing me your love towards me which is
sooooooo deep as its depth…..like your name…! (She told with giggle) now
I can't imagine my life without u Arnav…!! (She said with some pain to
imagine her life without him...)

Arnav: I will always there for u…HAMESHA… (He said while giving the
flowers which he bought few minutes ago from nearby shop)
She took them with a smile….!
Arnav: any way…y r u talking like that in this beautiful romantic
morning….for your kind information we r newly wedded pair of only one
month….I want to make this morning memorable…!(he told her to lighten
her mood)
And his glance went towards her lips conveying her about his thought…!
She blushed furiously…as he pulled her towards him and starts to lean
towards her….she closed her eyes….!
He giggled seeing her reaction and gave her a kiss…kiss of
assurance…a kiss convening his love towards her…and the both soul
mates went into their world which had endless, infinite love just like the water of that OCEAN…!!
*************
thats it girls..tell me how is it??? i dont know wat will b ur response...btw im planing to write an OS about agra trip "dhoud kar meri bahon me aa javogi" can i write it or not?? tell me ur views...thank u...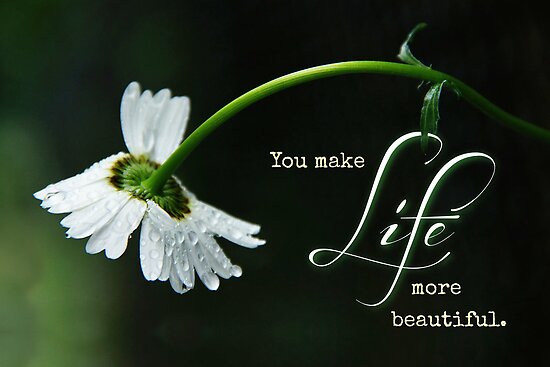 Jun 3, 2015
Beautiful OS (By Ipkfan) (Thanked: 14 times)
Dear All fans of IPK on myeduniya
Please read the above OS of writer Krithika_Rshi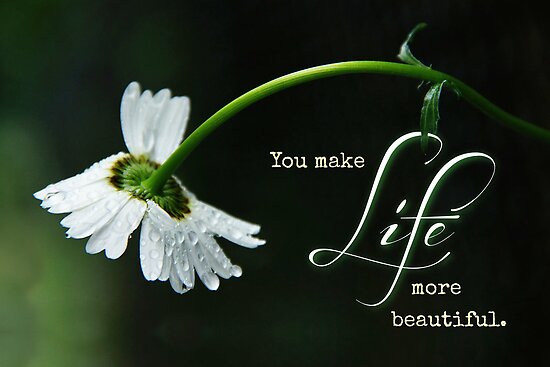 Disclaimer: The views expressed above are member's views and this website does not comply with it. The views expressed may not be factually correct. Incase of any issue please contact us/report it to us.