OS:Happy Anniversary
Sep 29, 2013
OS:Happy Anniversary (By V1184) (Thanked: 60 times)
Hi everyone , am back with my second OS on Arshi. Hope you like this OS as well.
*****************************************************************
Arnav and Khushi are happily married.It has been one year and tomorrow is their 1st Anniversary.
Both of them prayed God to live together like this forever.
Though they know how important it is for them they pretended to sleep
They suddenly woke at 12:00pm and wished each other "Happy Anniversary"
Both are happy surprised and shocked at the same time and laughed at each other .Then they took two gift boxes.
Khushi gave him a gift box first and asked him to open it.He opened and he was happy because she gifted him.......a photo frame of his life,his love Khushi. It was like this...
To her surprise Arnav too gifted her a photo frame containing his photo
They both bought it from the same shop without knowing to each other.They laughed at each other.Then Arnav gave her a second Box
She opened it eagerly like a small child and was happy at the same time shocked to see such a beautiful dress with matching ornaments in it
She gave him a box and he opened it to see a beautiful sherwani which she bought for him.
and then they Hugged each other and remained in each others embrace.Then they thought something.
and both spoke at the same time "I had a plan"..........any guess guys
Arnav said"what's your plan for?"
Khushi replied " No you tell first arnavji about ur plan and for wat?"
"Lets tell at the same time" replied arnav
1.......2.........3..........
"to save ourselves from our family's teasing" said both together
Again they laughed heart fully and talked about their plan and it is that they will act normally in the morning as it is normal day.
Finally , after spending a valuable time they both slept in each others embrace.
Morning time , Raizada Mansion
Anjali came to Arshi's room and knocked the door.
Arnav woke from his sleep and saw Khushi sleeping peacefully in his arms.He slowly kept her on the bed and went to open the door.He greeted Anjali and told her that Khushi is still sleeping.
Anjali said " Arrey Chotte what is this?You both dint woke till now I thought you guys might have been ready till now"
He replied " Di but why?is anything special today?and why are you asking like this today?"
Anjali is shocked by his reply and she replied "Cho..tt..e what are you talking?Don't you remember what today is?"
Arnav said " di i don't know really is there any pooja in house?"he replied sarcastically
Anjali told "chote go now and get ready soon"saying this she went to wake Khushi
then Khushi started her drama saying this " Di please mujhe maaf kijiye lekin aaj mujhe bahut neend aa rahi hai sone dijiye na"(di please forgive me but am getting a lot of sleep please let me sleep di"
Anjali was shocked again by seeing her Khushiji like this she thought of teasing them both but here she is getting shock by shock
So she told them to get ready and come down soon as all are waiting for breakfast
Here Khushi woke when she heard the door knock but she was stopped by arnav and also their plan of giving surprise to their family
they both got ready and went down in their routine attire that is arnav in his 3-piece suit and khushi in her salwar
the whole family is now shocked to see them like that
Naani asked "Khushi bitiya why you wear this dress today?"
Khushi replied"why nani is anything wrong with this dress?"said looking at herself
Nani and the others present there were shocked and then they thought of asking arnav so mami started
"Hello hai bye bye arnav bitwa and phati saree do you remember what today is?"
they both pretended to be unknown of the fact that it is their wedding anniversary and replied at the same time "Why are you all talking like this?"
Khushi added " is it anyone's birthday today mamiji?"
The family are spellbound they donno wat to tell so thought better if we stay silent and had their breakfast.
after break fast arnav went to office bidding bye to everyone.The family dint expect this because they all know how excited their Khushi is when it comes to any celebrations.
Kushi excused herself and went ot her room because arnav texted her to come to their room
Everyone else in the family thought to arrange a surprise party only with family members
So everyone planned about all the preparations and started their job only after being assured that Khushi is in her room and wont come outside as Anjali told her to sleep because khushi told that she was sleepy.
They locked her room and went on with their preparations.
when khushi entered her room she was shocked to see arnav there and they both spent time together as the family locked her in her room for their preparations
After 2 hours anjali asked khushi to come and told to get ready and also told her that she called arnav to come also soon from office (poor anjali little does she know that arnav is in their room only)
After 30mins , khushi came down wearing the lehenga gifted by arnav and to give more shocks arnav too came beside her wearing the sherwani gifted by khushi
The whole family is in shock with open-mouth Arnav teased the msaying " why di aren't we looking good?"
khushi said " arrey why are you standing like statues now/you guys have decorated for our anniversary na lets celebrate"
Arnav added " are you closing your mouths or want to eat flies and mosquitoes"
They first dint understand what is happening because they all thought that arshi din remember their anniversary and wanted to give surprise but here the scene is reversed the both came together wearing traditional dress as a perfect couple read yfor marriage
After few mins, they came out of the shock and then celebrated the whole day happily.
They all gave gifts to Arshi wanna see what they are?
Nani ji's gift :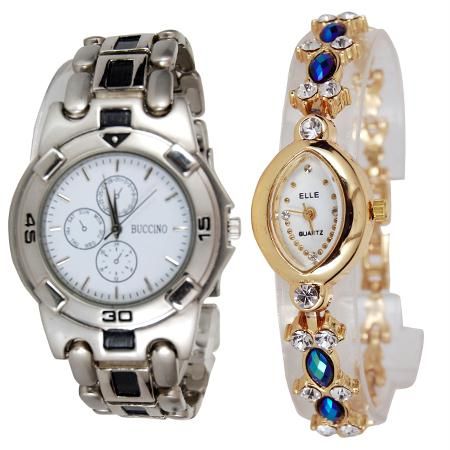 Anjali's gift :
she gave one for Arnav and one for Khushi
Mama and Mami's gift :gave flight tickets to Paris
Payal and Akash gave coffee mugs with "made for each other " encraved on it
thus the day went well for our beloved arshi
************************************************************************
thank you for bearing me and reading this.I dont know how it give up as i wrote it in a flow.i hope you like it and do comments for this I wrote it for hours so i expect atleast 5 comments and Please drop a word which make the writers happy.I know it as am a reader first so please comment and tap "thank you" button.Once again wishing our BELOVED Arshi A HAPPY ANNIVERSARY
I hope i wrote nicely only and i wrote it for all my sisters in MeD hope they are not disappointed
all.
Nov 22, 2013
Thank you all ........ (By V1184) (Thanked: 22 times)
I didn't expect these many comments thanking you all for your wonderful support...
1234pm:Priyali di thank you so much....
Rriya:Thank you Stacie for your comment glad you loved it...
Kalai akka:Thank you for your comment
Rasagna:Thanks for your comment
Lucky_arshi:Dhanyavadamulu akka for your comment
Monu_arshi:glad that you like it thanks for your comment
Sa_arshi:Thnaks for your comment.
Krithika_Rshi:thank you akka for ur comment
Arshi_Fan12:Thanks for your comment
And also thank you to those silent readers and also those people who hit the "Thankyou"button
Disclaimer: The views expressed above are member's views and this website does not comply with it. The views expressed may not be factually correct. Incase of any issue please contact us/report it to us.