A dark love story *completed*
Oct 22, 2013
FRIENDS... (By Starmuski) (Thanked: 11 times)
Kiran cut the call and when she turned she was taken a little away pinned to wall from some one she was taken aback with sudden force and when she looked at person her eyes spit fire
"how dare u to touch me"with this kiran make that person hand jerked off from her shoulder
"cm on dear why so angry just wanted to talk with u with my love"said there person evilly
kiran was about to go from one side when tht person put his hand there and did this on other side when she wa about to go from other side
"let me go raj"said kiran
"why let spend some time together"
he touched her cheeks when she shoes him off and slap and when wa about to go he hold his hand angrily
"why so fast ***y tht too after slaping me me raj malhotra"
kiran screamed for help as he was not letting her go
here ansh listend kiran voiced and go from where voice was coming and saw raj misbehaving with her he wa shocked as raj was his friend and he never thought tht he is bad or something
he went and stoped him bt when he didnt listen they end up fighting and finally raj ran away screaming i will come back
"are u ok"asked ansh
kiran huged him so tightly and cried bitterly as she never expect this and wa startle without thinking anything she just huged him he also huged her back hesitatly
"sshhh calm down he went away dont wory"
kiran quickely came out of hug and wiped her tears
"thanks"she whispered
she wa abou to go
"r u ok"
she looked at him and smiled
"am fine just startl with sudden incident"
"ummm friends"asked ansh unknowungly
he forward his hand and kiran shooked it smilingly noding
"i need to go bye"
with this she went a little forward turned looked at him and smiled
same thing happend with khushi bt instead of raj it was shyam she pushed him away and screamed top of her lungs
"go away damn it"
arnav came there listening khushi screamed and saw shyam there he wa just shocked to bound
he came there and punched him so hard in fury tht one of his eye get blue circle he looked at aranv in shocked
"salee sahb"
"dont say it from ur flity mouth is this ur work tricking girls thts why u didnt came to di being marid to arnav sing raizada sister u did this u gold digger now dont u dare to come in my di life ii se ur and di divorce pap today itself go away dam it"
khushi wa shocked at this confesion
shyam ran away giving one last glance to both
arnav looked at khushi
"r u ok"
"thank u"
"its ok"
khushi was about to go arnav looked at her khushi turned
"friends??"said khusi exerting her hand towards him and he also shaked it in approval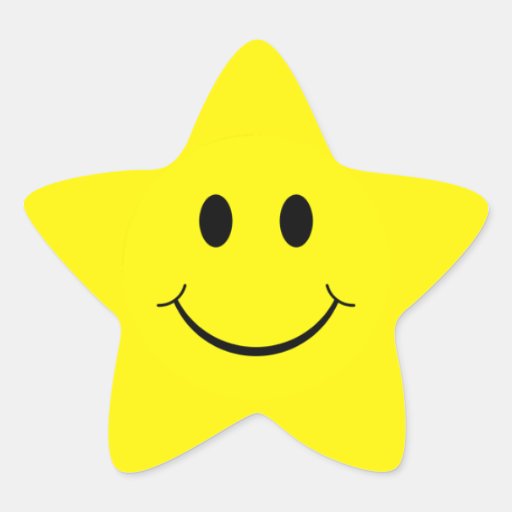 Oct 23, 2013
Forest... (By Starmuski) (Thanked: 13 times)
pia was in forest she has lost the track
"damn this forest m crazy why the hell sis i come from this way this is hillarious who the hell will come late at night from this forest"scold pia to herself
she heared some strange voices and look here and there and scold herself more and pray for some help
pia felt a hand on shoulder
she turned slowly and touch wa also not felt more and also no onewa there she wa shocked more
somewhere in forest
"what the hell was u doing there have u gone nuts u r not powerfull enough without knowing who the are why the hell u go behind her"screamed man
"relax bhai she is human so i was attracted towards her blood"said other man
"u should not drink human blood damn it"
"cm on abhay we know for what u r angry"come other man
"for what dad"said first man
"she has similar face as maithly"said tht man
"cm on dad she just has face it doesnt matter"said abhay
"it matter to u abhay u r attracted towards her"said his dad chand
"no m not"
with this abhay went away unknowningly where he is going and pia saw her
"excuse me"said pia unknowingly tht his abhay
"what"abhay turned
pia was shocked to see him
"ummm u r going to fashion show na can u help me i lost the track"said pia
"no m not going to there u can find ur way urself"with this abhay was about to go
"strange man even didnt tell the way"said pia
abhay was going pia followed her
"why the hell are u following me"asked abhay angrily
"i was just trying to find way"said pia
abhay just turned again and start to go
"strange bt cute"thought pia
abhay reached till road
"now u can go urself dont follow me more"
with this abhay went away back in forest bt listend a small gustur from pia "thank u"
pia smiled
"nt tht bad bt little rude no actuly a lot"pia smiled on her own thought and went on her destination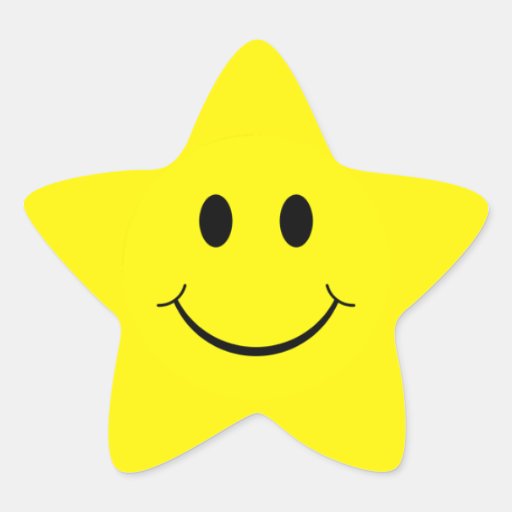 Oct 24, 2013
A dark love story (By Starmuski) (Thanked: 13 times)
Raizada mainsion
arnav came in full angered
"DI DIIIII"screamed arnav
evry one came outside
"what hapend arnav why are u screaming like this"asked anjly coming from her room
"di i want to tell u something about sham"
"how are u taking shyam ji name arnav"
"di relax and listend to me and believe me its important"
"ok tell me"said anjly
arnav first make anjly sit on sofa and then taking a deep breath narret everything that happend in party
anjly was dumpfounded shockd she has been decieved......again is she that bad or not capable of love she was shocked angry bt nt sad maybe she got used of it
she stood up and went towards her room whispering "i need to be alone"
every one in the room were silent shocked and sad for anjly except for one who was not shocked bt was sad and angry on himself
arnav was about to go when nani stoped him
"let her leav alone arnav she need time to digest it she is brave she will be ok"nani resured him
khurana mainsion
every one went in there room all tired khushi and kiran told everything to every one and were now feeling well
khushi lay on her bed
she smiled at the thought of arnav how she said for friendship
"hmm he is not that much bad bt still i have to be alerted he is flirty a lot"khushi smiled
kiran rememberd about ansh and smiled
"he is so much innocent even when asking for friendship it was visible he was asking it for first time so sweet"said kiran and smiled
raizada mainsion
though arnav was angry at shyam and worid about her di bt still whenever khushi face came infront of him he felt happy and so was hapening with ansh
~
common guys no cmnt after this much updates not fair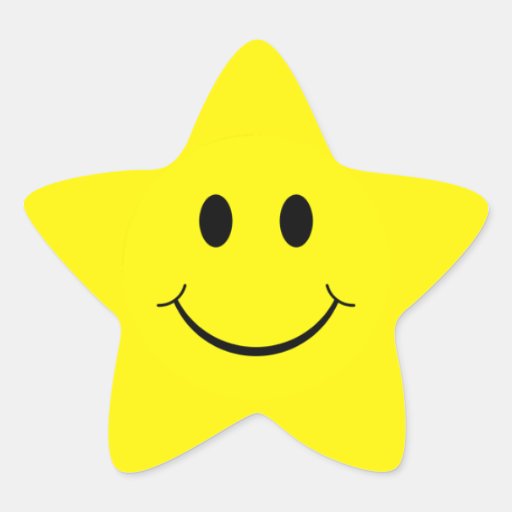 Oct 26, 2013
A dark love story (By Starmuski) (Thanked: 10 times)
Mit0905.....thank u mit m so happy to see ur cmnts after this much updates finally i got ur cmnt i was thinking to stop it bt after ur cmnt i got a hope thanks
~
next day
khushi and kiran took off there blanket with a sweet smile on there face and went near window and with opens arms welcome new day and feel the light breze touching there faces they smiled brightly and went and fresh up
arnav was sleeping as usual and anjly came there and wake him up as usual bt arnav didnt accept this today as he thought his sister wa broken
"di u fine na"
"yes arnav m fine u dont wory m happy tht i got free from tht man and even m filing divorce against him why should i cry for a man who doesnt deserve it"said anjly
arnav felt proud for her sister she is realy strong and brave now he shouldnt be worid too much for him as he know now she can handle everything and he can see tht is her eyes
"arnav u r getting late go and get ready"
arnav noded and went for getting ready
anjly went in ansh room and find him all ready she smiled how opposit her brothers are then she went away
~
precap : "hey guys meet my new friend" said kiran and khushi
hey i know its small bt surely next update will be of a new suspense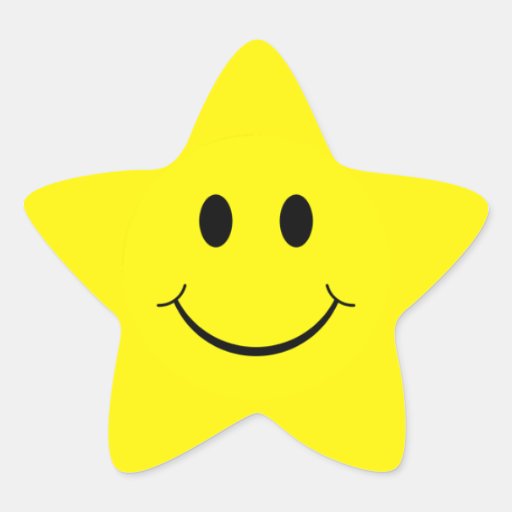 Oct 26, 2013
A dark love story (By Starmuski) (Thanked: 12 times)
Mit0905.....no dear thts the problem i dont have four leads aka couples bt 6 pia and abhay are also leads aka couple whom i didnt fair much by the way thanks for cmnting
~
mount college
every one were came to college and clases started arnav was bored of it he turned his head here and there bt none of his friends were given him attention they were busy in lecture dissapointed he also sat straight
after clases arnav went towards khushi
"hi beautifull"
khushi turned
"stop flirting arnie"
"arni hmmm nice name i liked it"
"gd come"
"where"
"to my friends"
"why"
"i said come"
with this khushi took him to her group
"hey hi ansh"said kiran
"hi"
"ummmm can i call u anie"kiran tried to find way to talk
"yeah sure its nice name"
kiran smiled
"ok come we will go to my friends and will introduced u"
"noo"
"cm on anie dont be shy come"
kiran hold his hand and go towards her group
"hey guys meet my new friend"said khushi and kiran together
twins looked at each other and burst into laughter
"ok meet arnav/ansh singh raizada"said both together again
ridima and arman exchange looks and then smile
ridima armaan and pia stood up and welcome them to thr gang whole heartly
when arman meet both he felt something differnt he looked in arnav eyes and whisperd a small word tht no one elso heared bt ansh and arnav feel what he said they also felt something when they meet arman
pia looked away where abhay was standing she smiles
she went towards him
"hi"
"why are u here"
"its colege and we come for study ok"
"then why u came to me"
"my wish"
abhay looked at her and went away
"irritated huh"smiled pia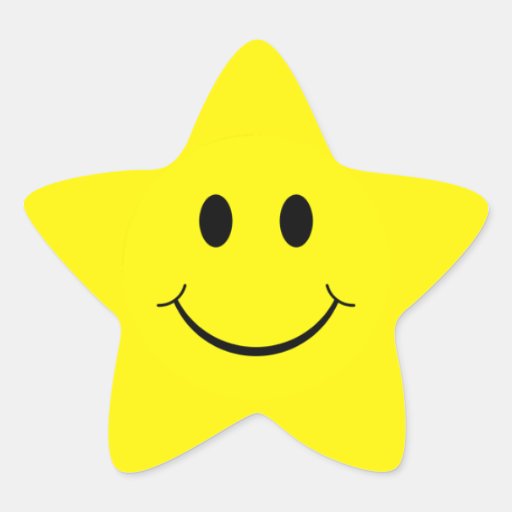 Oct 27, 2013
lead role actress pics (By Starmuski) (Thanked: 5 times)
Khushi khurana :
piyali/pia jaiswal :
~
angelina....thank u alot dear for cmnting and i want clear ur guys confusion tht is arman whispered something which no one else hear not even arnav nor ansh bt arnav and ansh felt it they were shocked bt thought it as there illusion i hope u guys understood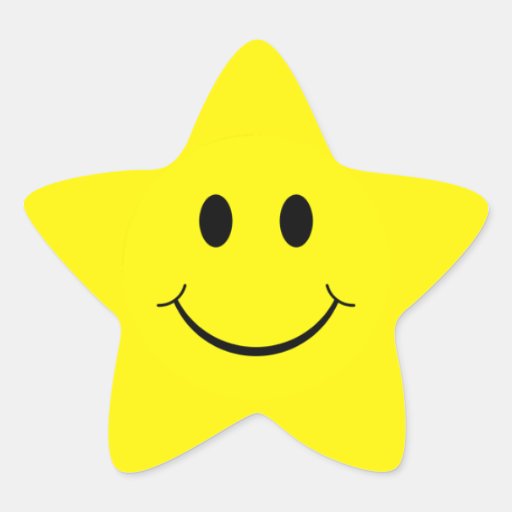 Oct 28, 2013
A dark love story (By Starmuski) (Thanked: 8 times)
College ended with the new start of friendship
at nyt
khushi was on bed when her cell ring it was unknown no she took it as arnav and recieved it
"hello arnav...."
"arnav huh so fr him u didnt accept me"came a voice
"who"khushi asked stamering
"oh khushi ji u forgot me for that man so sad"
"sh...shyam"asked khushi in fear
"so u remember me finally"
"why did u called me"
"u did not did wrong with me khushi ji becoz of u m out of house u and arnav both will pay for it remember"
befor khushi say anything shyam cut the call>br>khushi was worid she knew shyam can do anything
soon arnav called her and she got her charm back
ansh also called kiran
here pia was thinking about abhay she was falling for him unknowingly
here abhay was also thinking about her bt he has to stop himself was the only thing always came in his mind
arman house
arman was on bed remembering ansh and arnav
"is am right are they same???"
he remembered some kids playing in some garden he smiled remembring his childhood and forget everything and slept away
~
guys i think enough of this i am thinking about proceedhing story give me ur views plsssss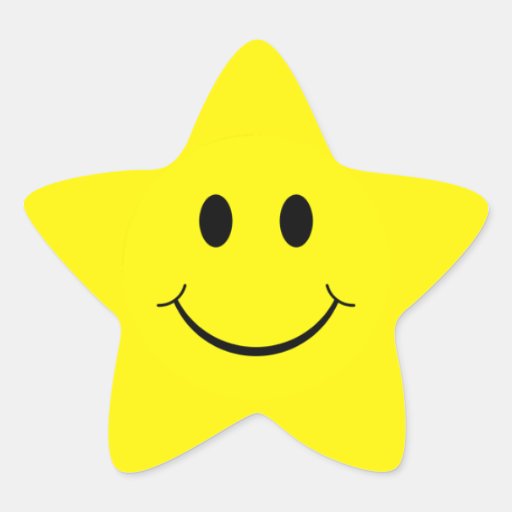 Oct 29, 2013
Birthday gift (By Starmuski) (Thanked: 9 times)
hey guys no one answered me no problem i will go on with my own thoughts
~
it has been month arshi and kirsh(kiran ansh) friendship was taking a new turn they were falling in love infact they falled and bros told anjly and ansh and arnav decided to tell the girls for it they decided everything
pia nd abhay were also falling for each other bt abhay was still fighting with his feeling
it was both girls birthday and arnav ansh organized a party in college both the girls were upset as everyone behaved as if they dont know that today is there birthday bt sdnly everyone surprised them by wishing them and make them entring in hall where was party organised everything went well when there was danced going arnav and ansh took away ther lady love putting a cloth on there eyes and took them away differently
when they took them away they took out there clothes
they weree mesmerid by it
"wow"came from both mouth
both ansh and arnav went on there one knee and said out everything
precap : continued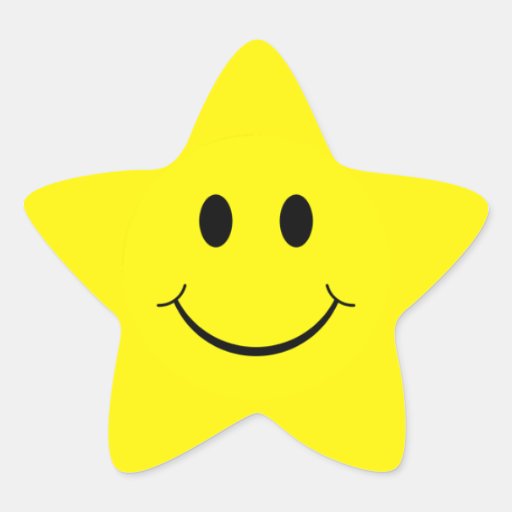 Oct 30, 2013
I LOVE YOU (By Starmuski) (Thanked: 6 times)
"the day i saw u i felt something something strange though i flirt with man girl yeah m flirty bt the day i saw u whatever came out of my mouth was truth u were always there in my dream i didnt recognised first bt now i recognized it I LOVE U KHUSHIYEAH I LOVE U FROM THE BOTTOM OF MY HEART IT WAS FIRST SIGHT LOVE I LOVE U DO U LOVE ME"said out arnav
khushi has tears in her eyes she gives her hand in his hand and noded in yes with a smile
arnav slid a ring in her fingur
with kirsh
"kiran i wanted to say u today evrything m nt gd in words esp when talking with girls u know na u r my first girl friend and i wanted u to be my first and last girl friend forever the day i saw u i felt something for u for a girl first time bt now i know tht i i i(ansh closed eyes)i love u(he open eyes)i love u I LOVE U A LOT do u love me"asked ansh
"i love u too"said kiran with tears and a smile
ansh exert his hand kiran gave him her hand and same happen ansh slid a ring in her finger
a new chapter of this love birds started though they told express there love bt what about abhiya there next chapter also start bt differently will abhay secret shyam hatred love and raj suden dissapear will effect there life will this start the dark love story or will it make there lifes dark or is there still something which is stopping it this darkness to come (ahan darkness has enterd there life ) means to spread in there life
~
mit0905....thank u mit and soon after this update a real dark love story will be start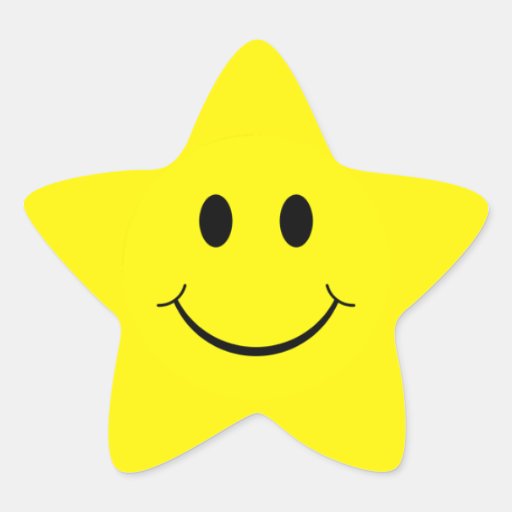 Oct 31, 2013
A dark love story (By Starmuski) (Thanked: 8 times)
Mit0905....thanks mit and surely the story will start to show darknes in few updates
Next day
pia was sitting al alone khushi and kiran were with there loves and were very happy arman and ridima were also there
arman and ridima get to know about there confession and were happy for them yet whenever arman see arnav and ansh he has something different feeling as if he has connection with these two bt he didnt rememberd any such thing so he always shoo off the this feeling
on the other hand khushi and kiran were in 9th cloud yet they have some bad feeling during this month where there love blossom they saw that abhiya are also falling for each other bt at the same time abhay was also making distance between them
khushi and kiran saw pia alone they signalled ridima and the trio went towards her after excusing themselves from there loves they went and sat near her
"pia what happend why are u here huh u ok na"asked khushi
pia noded
khushi and kiran saw some sadness and confusion in her eyes they exchange looks they knew its related to abhay of course they are also in love so they know such stuff
"pia we are noticing tht u r falling for abhay and he too and also he is making distance too what is the problem pia u can tell us"kiran said in soothing tone
"thts the problem i dont know it bt i have bad feeling that he he is(whispered enoough for them to hear)vampire"
trio were shocked they listened about vampire in stories bt they never thought tht they might be in real they thought tht pia must be missunderstanding bt there they saw something a believe in her own words they thought to ask further
precap : i cant tell u guys this here after college we will go to ur house and we can talk there
~
thts it for today as am tired bt remembered somehow the real story has started bt still need ur replies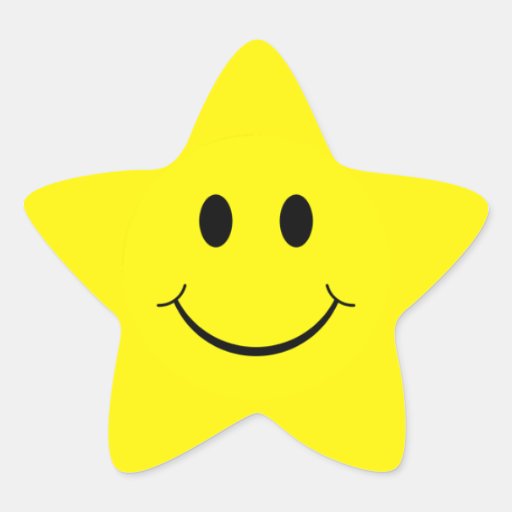 Disclaimer: The views expressed above are member's views and this website does not comply with it. The views expressed may not be factually correct. Incase of any issue please contact us/report it to us.