Arshi - a story of love
Dec 17, 2013
Arshi- A story of love (By Suparnasetu) (Thanked: 107 times)
Yes guys the new professor is none but our ASR. Khushi face has exactly three 'O's. Arnav scanned the whole class and then fixed his eyes on only the person he ever laid his eyes but just for a fraction of second. He smirked inwardly seeing the expression on her face. He looked at principal and shook his hand with his. Principal then looked at the class.
Principal: So your teacher is none other than Mr. Arnav Singh Raizada. Hope you co operate him.
Arnav: If not then I know how to make them co operates me.
Principal: O.k. Mr. Raizada. Now I am taking leave.
Saying this Principal left the room. Khushi looked here and these and saw everyone is looking at Arnav as if a baby if looking at his favourite toy. She smiled inwardly. She then looked at Arnav who was now scanning the whole class.
Arnav: Ok attention everyone.
Whole class looked at him with attention.
Arnav: Now as it is your first day today I'll not start the class directly. First tell me about you. Because in these three months I have to remain with you and so I should learn all about you. Ans yeah no need to call me sir. You can call me ASR.
Sanjana was the first one to stand up.
Sanjana: Hi ASR. I am Sanjana Kapoor. As you know I am a model though I never got a chance to work with you.
Arnav: So you are a model. But what are you doing in a fashion designing course?
Sanjana: Because I also have interest in Fashion designing.
Arnav: Oh. Others.
One by one everyone said their name, occupation. At last it was Khushi's turn. She was confused whether Arnav will ask her or not when she heard Arnav....
Arnav: And the last person. What is your name miss sorry Mrs?
Khushi: Oh I am Khushi. And I am working in a Fashion house.
Arnav: O.k.Now everyone as it is the first day I want to tell you some rule of my class. Everyone should be present in the class everyday as you class percentage will be count in the course final exam. If you are busy in some other important work then you must acknowledge me the day before or after the day with the cause. Everyone should present in time because I hate late comers. I will give you some assignments and you have to submit it in due date. The mark of Assignments will be added in course final exam. And last but not the least your dressing code. Thought it is a fashion designing course I want everyone wear a decent dress like Saree, salwar suit or top Jens. You dressing sense should be in your designs. You design should tell your taste. Any question?
A girl who said her name Kabita before raised her hand.
Kabita: Sir sorry ASR how the exam will be?
Arnav: That will be at the end of the course. You will come to know after. But I want to tell you that the topper will get an opportunity to have another course but it is in London which will be of another one year. So be serious. O.k.no more today. See you tomorrow. Bye.
One by one everyone leaft the class. As Khushi was in the back seat she was coming front slowly. She looked at Arnav who was typing something in his phone. She looked at her wrist watch to see the time and saw there is still time for Pari's school. She took a mental note to buy a watch as its belt was torn. She was about to leave the room when she got a massage in her phone.
" Mohan is waiting in the gate. Go directly to AR. I have an important work. No need to worry about Pari. She will be with me. See you in AR. Love you."
***************************************************
Sorry for the late update. But from now onward I'll try to cont regularly.
There is my new story on Arshi.
http://myeduniya.com/Entertainment/TvSerials/?revid=56325
Plz Read and comment.
Dec 21, 2013
Arshi- A story of love (By Suparnasetu) (Thanked: 141 times)
Khushi smiled at the Massage. She was so happy. Seems like her Devi Maiya heard her all prayers. She was so happy. But she also felt guilty because she misunderstood her husband who was with her in her toughest day, who gave his shoulder to cry for her Bhai-Bhabi's death, who accepted Pari as his own daughter. Thinking all these she reached at the collage main gate. There she saw a big car was waiting for her. She got up in the car and then reached in AR. She directly went to her cabin and started her work. After sometime the canteen boy came and gave her the lunch.
After one hour Arnav entered in the cabin with Pari in his arm. Seems like Pari was sleeping. Before Khushi can tell anything Arnav signed her telling her not to say any word. The he took Pari to the adjacent room and placed her in the bed which was kept for Pari. He then came to Khushi and sat at the chair in front of her.
Khushi: So Professor where were you both till now? Its been one hour that Pari's school finished.
Arnav: Its between father and daughter. You better shouldn't interfere.
Khushi: Oh. Now I am the third person. BTW did you both had lunch?
Arnav: Yeah. We did it together.
Khushi: But where were you two?
Without answer Arnav took out a box from his pocket and gave that to Khushi. Khushi took the box and opened. There she saw a nice watch.
Khushi looked at Arnav .
Khushi: Arnav this is so expensive.
Arnav: You are priceless. And remember you are Mrs. ASR.
Khushi: Arnav how......
Arnav: Khushi I am your husband. And I know what you need. And Moreover I saw your watch in the classroom. Actually I should notice that before.
Khushi: No you shouldn't. Arnav how can you manages all these things? You have done so much for me. But I.....
Arnav got up from his seat and went to Khushi and sat on the desk in front of her. He cupped her chin.
Arnav: Khushi it is my duty as your husband. And I love you. I never do all these as a duty. I always do these as I love to do these.
Khushi: But I am also your wife. You must expect something from me. And all did was misunderstood you, compared you with your so called father when you are totally opposite to him. Arnav I....
Arnav: Khushi do you love me?
Khushi: A lot.
Arnav: Then never say these again. You yourself don't know what you gave me. My daughter. My Pari. May be I don't father her but she is more than a daughter to me. And you two are my world. You don't know how I spent all these years. BTW now you also don't be sad. Pari is also sad.
Khushi: What happened to her?
Arnav: Don't know. When I went to pick her up she was upset. I took her to the mall. This watch was in her choice. When I took her to a toy store she was quite. I told her to pick up what she lied but she said she didn't want these things. She wants only one thing.
Khushi: What?
Arnav: She didn't say that. I think we should give her some time.
Khushi: I also think that. Now go to your office. I have work. And in some time Pari will be up.
Arnav: O.k. Bye.
Arnav placed a kiss on her forehead and was about to go ehrn hushi stopped him.
Khushi: Arnav why you didn't tell me that you were the organiser of the course? And the course in London.
Arnav: Khushi because I did it especially for you. And I know it will be you who will be the topper.
Khushi: Arnav I now you love me a lot. But I want to be the topper on my own. And I don't any special treatment as your wife.
Arnav: Khushi I know you will never like that. And that's why the examiner will be from outside. And I'll not tell anyone about us till the course get over. After that I'll tell everyone about us even our family.
Khushi: O.k. As you think right. Bye.
Arnav: Bye.
Arnav went to his cabin and that's when Pari came out from her room rubbing her eyes.
Khushi: So my baby is up. How was your day?
Pari: O.k.
Khushi saw that Pari was really disturbed with something. Because when ever Khushi ask about her day Pari always took about half an hour to tell how was her day. She usually didn't leave a word. But today she answered only O.k. She also thought to give her some time.
Khushi: Pari why don't you watch the TV. Till then I will finish my work.
Pari: O.k.
Around 5 Khushi wrapped all her work and went to home. She can't visit Arnav as he was having a meeting with the management team. She just left a massage on his phone that she is leaving.
Everything was o.k. at home for that evening except Pari's behaviour. She was quite silent that day. Seeing this Buaji was the person who panicked most. But Khushi toldher to give Pari sometime then she will ask her the matter.
At around 4 in the morning Khushi got up felling some restlessness. She looked at Pari who was sleeping beside her. She caressed her forehead with love and was shocked.
Jan 17, 2014
Arshi-a story of love (By Suparnasetu) (Thanked: 146 times)
Pari's forehead was burning with fever. Khush tried to wake her up but couldn't. Being panicked she called Payal who was also panicked seeing Pari's state. Amma and Babuji went to a medical camp that afternoon for Babuji's medical check up and Buaji was staying over one of neighbour Kamla Masi's place as she was staying alone and was sick. Now only these two girls were alone in the house. Khushi started crying thinking what to do and Payal was not less. Khushi heard Pari was moaning something in her sleep. She went near her and tried to hear what she was saying. But what she heard gave her shock and the solution for the moment. She cursed herself for not thinking that before and picked up her phone.
Arnav was sleeping in his big king sized bed. He was damn tired after the hectic day. When his meeting finished he saw the massage from Khushi. At first he was angry that Khushi went without saying him but he remembered that Pari was not doing well. So he thought may be for Pari she has to leave. He was about to call Khushi but couldn't as he got another call from his client. When he was free it was already 12 and thought not to disturb Khushi.
Suddenly his sleep disturbed by the sound of continuous ring of his phone. He looked at the phone screen and his sleep went away.
Arnav: Khushi??? This time??
Without spending any time he picked up the phone.
Arnav: Khushi... What happened? Is everything O.k.?
Khushi: (Sobing) Arnav... Pari.....
By the time Arnav took keys of his car and started to went out of the house.
Arnav: What happened to Pari? Khushi speak up damn it.... you are scaring me....
Khushi: Arnav...she is having a high fever and she is......
Arnav: And what?
Khushi: She is unconscious. And she is moaning only a word "Papa"
Arnav: Khushi don't worry. I am on my way. I'll reach there in 10 minutes..
Khushi: Hmm.
Arnav dropped the phone and started the car. He rushed his car in the record speed and reached in 10 minutes.
Khushi became calm after talking to Arnav. She stayed beside Pari and was placing the wet cloth on her forehead. Payal was pacing the length of the room and was thinking why Khushi would call Arnav at this time. Yes they were friend in college life but now they are boss employee. They could call Akash in fact they usually did that before when they were in Mumbai. She was going to call Akash when Khushi called Arnav. What made her call Arnav? She was thinking when they heard the door bell. Khushi was about to go when Payal stopped her saying she will see.
Within few seconds Arnav stormed into the room. His eyes were red showing the tiredness and tension. Arnav went near Pari.
Arnav: Pari wake up princess. Pari....Pari.......see I am here. Pari.....
But Pari was still unconscious. Arnav took her in her arm and went to her car saying Khushi and Payal to follow her.
After two hours they were in the hospital corridor and Pari was inside the emergency. Khushi was crying on Payal's shoulder. Payal was also crying but she knew she have to keep strong for her friend. Arnav was talking with the doctor. His look was not less than a mad. He was running here and there in this two hour and calling all the best neurologists of India for getting one positive answer from them.
Payal: Why Devi Mayia? Why are you giving the little soul this punishment?
Feb 21, 2014
Arshi- a story of love (By Suparnasetu) (Thanked: 122 times)
Soon it was 8 and as usual Payal received a call from Akash. She looked at Khushi was sitting beside her, now leaned backward on the back rest. Arnav was nowhere to be seen. 'May be in some doctor's cabin' thinking all by herself she accepted the call.
Within half an hour full Raizada family with Buaji was in the hospital corridor. All of them were worried about Pari as they all loved the sweet child. For Akash she was his princess whom he raised up from her childhood, for Anjali she was her Chote's daughter who was a world to her Chote. For Buaji she was her little Sanka Devi. Soon Arnav came there. All of them went to him to know the condition. Khushi was the first one. But befor he could say anything the nurse came there.
Nurse: Excuse me. Who is the father of Pari here?
Arnav: Why? What happened to her?
Nurse: She is gaining conscious and looking forward for her Papa.
There was a pin drop silent in the hospital corridor.
Nurse: Please go inside.I think this time she needs her father more.
Saying this nurse went to other side.
Akash: But……
Befor he could finish his word Arnav was rushed inside the cabin followed by the other. There Pari was lying on the bed with a drip on her pale soft skin. Her skin was blue due to the effect of the neddle. Seeing this Khushi started crying again seeing her daughter like that. Anjali hold her soulder and the next moment Khushi hugged her tightly.Arnav went near Pari and caressed her forehead, placed a kiss there.
Arnav:Pari…..
Pari(still unconscious): Papa……
Arnav: Yes Baby I am here.
This was like a atom bomb for Raizada's except Anjali, Payal and Buaji.
Pari: Papa….
Arnav: Yes princess. See I am here. Right beside you. What do you want? Tell me.
Pari opened her eyes and saw Arnav. She lifted her free hand to touch his face.
Pari: Papa.You came?
Arnav hold her hand and kissed her palm.
Arnav: Yes baby. I came.
Papa: Papa, please don't go anywhere next time leaving Maa and Me.
Arnav: I won't. I promise.
Pari tried to get up. Arnav helped her and made her sit.
Pari: Papa you know when you were not here Maa used to cry everyday. But after you came she never cried. Please don't go anywhere leaving us.
Arnav: O.k. My baccha I won't. I promise.
Arnav pulled her in a hug and placed his head on hers.
Pari: Papa why didn't you tell me that you are my Papa in the first place. Even Maa also didn't tell me.
Arnav: I was playing hide and seak with you. So I told your Maa not to tell you.
Pari: But you were caught in the first day itself. I knew that day that you are my Papa. Remember you made me wear the Payal. I knew then and there that you are my Papa. Because Maa once told me that the lock of the Payal can only be opened by you.
Arnav: Oh. My daughter became a big and intelligent girl now. But why didn't you tell me?
Pari: As if only you can play hide and seak not me???
Arnav chuckled ar her nautanki. Then he remembered the doctor's word and her eyes became teary.
Arnav: Beta..you are not feeling well. So please sleep now. O.k.
Pari: But won't you leave naa?
Arnav: I won't I promise.
Soon Pari drifted into deep sleep due to the medicine. Arnav made her sleep on the bed and kissed her forhead. When he looked back he saw the entire family was looking at him as if they were asking some question to him. He knew they own some no many clarifications from him and he need to answere them….
*****************************************************
Feb 21, 2014
Arshi- a story of love (By Suparnasetu) (Thanked: 98 times)
Arnav looked at Khushi who was still sobbing in Anjali's embrace. He went to her and placed his hand on her shoulder. Khushi looked at him and hugged her tightly still crying.
Khushi: Arnav…I can't …take it….I lost everything…..I can't …afford..to lose her…..
Arnav: Shh.. Pari is sleeping. And nothing will happen to her. I'll not let anything happen to her.
He started walking towards the door with Khushi still in his arm and signaled others to follow them.
Once they were out of the cabin Akash was the first who raised the question.
Akash: Bhai, is it you who……
Arnav: is married to Khushi.
Akash became furious listening to this. He always thought when he would get hold of Khushi's husband he would rip him apart. Today when the person is turned to be Arnav, his own brother whom he respected the most, he lost the respect he had for Arnav. He was all ready to kill him. He was about to attack when Payal got hold of him.
Akash: Leave me Payal. Today I'll kill him. He was the one who left them. He betrayed them. He…..
Payal: Akash stop. STOP…
Akash: Why'll I stop? Payal did you forgot how Khushiji suffered, how Pari cried silently just thinking of her father left her mother just for her…..
Payal: Akash, may be he had reason for that. Today I saw how much he loves Pari, how much he cares for Khushi. And Khushi also forgave him. Then why are you still……..
Nani: Payal bitiya may be you are right. But we want to know the whole truth. We never knew that chote was married. And Pari…
Arnav: Nani.I'll tell everything. Actually I was about to tell….
Nani: When were you planning to tell…..
Khushi: Naniji..Forgive me. Actually it was me who misunderstood him. When the misunderstanding got cleared few days back Arnav wanted to tell you all but I only told him not to tell now but after Akash and Payal's marriage.
Akash: But Khushiji……
Khushi: Akashji it was my fault that's why I left him. For me only …
Mami: But when did you married?
Anjali: Mami, Nani I know everything. Chote told me everything few days back. I'll tell everything when we'll reach home. But now our main concern is Pari. Chote what happed to her. What doctor said about her?
Arnav: Di, di, she has a brain tumour.Though it is a very primary stage now but it can be a malignant one any time... May be after 6 months or 6 years. If that happens then it'll be very hard to sa…save her.
There was a gasp in the hospital corridor.
Nani: Hey Devi Mayia, Now what? Is there any way….
Arnav: Yes., there is. A brain surgery can remove the tumor but the tumor is in such a position that there is 90% chance that she may lose her eye sight for forever.
**************************************************
Feb 25, 2014
Arshi- a story of love (By Suparnasetu) (Thanked: 119 times)
Everyone was looking at him with disbelieve. No one can understand what to say or what to do.
Anjali: Chote what about abroad? Anything…….
Arnav: There was less chance in India. Then I talked with some doctors who said that there were some successful cases in London, Paris, USA, Canada and some other countries and London is the best for this Surgery. There the chance for successful Operation is more. So I am thinking to shift there.
Khushi: No Arnav.
Arnav: What. Why Khushi?
Khushi: Arnav what if she looses her eye?
Arnav: Khushi at least we have her. But it become late then we may….
Khushi: Arnav there is still time. I want her to see the world for more days. I want her to see the joy for more days. Arnav please. I request you.
Arnav: But Khushi……
Khushi: Please Arnav. I am sure that before it goes to the second stage we will know. I am her mother may be not biologically but I raised her up. I'll know when it will be dangerous for her. Please at least up to Payal and Akashji's marriage.
Arnav looked at Khushi and he knew that Khushi was right. Even he also wants the best for her daughter and wants Pari to live her life fully.
Arnav: O.k. But after the wedding we will shift London.
Khushi: But your office…..
Arnav now became very angry.
Arnav (Shouting): To hell with my office. My office can go to hell. All I want if my daughter.
Khushi became silent after this.
Nani: I can understand. But there is a problem.
Arnav: What?
Nani: Actually Yesterday I talked with Panditji. He said there is no date for wedding in next four months. So…
Before Arnav can any anything…
Khushi: It's O.k. Naniji. We'll wait for that time.
Arnav: But…
Anjali: Chote I think Khushiji is right. And Pari is also excited to see Payal's marriage. Let her also enjoy it. Who knows…?
Arnav: No Di. Nothing will happen to her. She is my daughter. Before anything touch her it has to touch me. And o.k. Let the marriage happen after four months and till then Khushi's course will be also over. Then we can move.
That time the nurse came there.
Nurse: Mr. and Mrs. Raizada. Dr. is calling you regarding Miss Raizada.
Arnav: O.k. let's go.
Arnav and Khushi follow the nurse.
After half an hour
Arnav and Khushi came there. All were worried for the news. In this half an hour Anjali told them what happed to Arnav and Khushi 6 years back. Everyone understood the condition. Seeing the couple they started to ask their respective question but Arnav stopped all of them.
Arnav: Pari is now well. We can take her home and we have to take her here in every 15 days for check up. And Nani I am planning to take Khushi and Pari to Shantivan today itself. I stayed without them in these 6 years but I don't want now. As you all by now that we are already married then I think there is no problem.
Now Khushi was all shocked. She didn't know that Arnav was thinking all this.
Nani: Of course chote. I have no problem. Actually I am really happy that my granddaughter in law and grate granddaughter will stay with us. I am sure no one have problem also.
But Buaji said otherwise.
Buaji: Forgive me Devyaniji. But I have problem………..
****************************************************
Apr 12, 2014
Arshi- a story of love (By Suparnasetu) (Thanked: 99 times)
Sorry I have term final xm. So I was late.
heres the update
Everyone looked at her surprised. Now what's the problem?
Nani: What's that Madhumatiji?
Buaji: I want our daughter leave house properly. Though she is not our biological daughter but we never thought her less than Payal. So at least we can wish to see her marriage.
Khushi: What are you saying Buaji? You are my family. When there was no one beside me there were you all. You have every right on me.
Saying this She went and hugged her.
Anjali: Haan. We also wish to see our Chote's marriage. So chote ……..
Arnav was seeing all this silently.
Arnav: O.k. Di. But the marriage will happen today itself. Because no way I am leaving my wife and my daughter alone anymore and in this condition no way.
Nani: O.k. From here only we will head towards our respective house. Khushi Bitiya and Pari will go with Madhimatiji. We will send the Bridal dress before afternoon. And we will meet at Temple at evening.
Anjali: But Nani don't you think its so fast. I mean at least two days for a marriage…
Nani: I know Anjali Bitiya. But this time Pari Bitiya should be our first concern. She needs both her Maa and Paa the most at this time. And they are already married. So what's the difference if we do other rituals or not.
Anjali: O.k. But At least a grand reception.
Arnav & Khushi: Noo…….
Everyone looked at them surprisingly.
Anjali: Now what happened?
Arnav: Oh Di…Actually oh… Khushi is doing a course now and I am the head. So It will not be good if everyone knows about our marriage. So we will do our reception with Akash and Payal.
Anjali understood their POV.
Anjali: O.k.
After sometime Pari got release. She was not willing to leave Arnav's side as she met her Paa after so many days. But it was Anjali who made her understood that from that day onward she will be living with both her parents forever. Among all this Khushi was the happiest person. From their first marriage she was having a fear that Arnav's family may accept her but Pari….But today all her worry vanished. She was happy that Pari was getting the same attention Aryaan get from the family. Everyone reached their respective house.
At Khushi's place
When they reached house they saw Amma and Babuji was already there. Buaji told everything to them. At first they were worried about Pari but when they heard about Khushi they became happy that at last Khushi got her husband. And they also liked Arnav.
Pari was very happy that from now onward she will live with her Paa like her other friends. She was flying across the house like a bird. Amma, Buaji was making arrangement for the marriage. Payal was helping Khushi in packing.
Payal: Khushi why didn't you tell me that Arnavji is your husband?
Khushi: I didn't know that Akashji is his brother.
Payal: But after coming Delhi you got to know na..Then…
Khushi: I didn't want to create problem between Akashji and Arnav.
Payal: Whatever. Now you are happy. I am also happy. And don't worry I'll be there in four months to make your life hell jethaniji.
Khushi: Haan devyaniji I will be waiting for you. Because after you come I'll give all my work to you and can retire na.
Both of them laughed.
On the other side Pari was with Buaji.
Pari: Bua nani you know I'll have lot of fun with Paa, Aryaan and everyone.
Buaji looked at her and laughed.
Bua: Won't you miss me Sanka devi?
That's when Pari understood that she is leaving her bua nani, Nana and Nani whom she loves very much.
Pari: I will miss you very much. Don't worry I'll come here every weekend and play with you.
Buaji hugged her and cried. Oh how much she loves her sankadevi. How will she live without her? But she has to leave na. When that day she saw Arnav and Khushi talking about their life she understood Arnav is Khushi's husband and she also understood that the problem between them solved and soon they will leave for their own house.
The door bell rang. Buaji wiped her tears and went to open the door.
May 13, 2014
Arshi- a story of love (By Suparnasetu) (Thanked: 115 times)
There was Akash standing with the wedding dress of Khushi, a packet and a Thaal.
Buaji: Oh Babuwa come come. Oh Garima see your another son in law is here. Payaliya bring tea for Akash Bitwa.
Akash: Buaji today I am not your son in law here. Today I am here for my Bhabi only.
Buaji: Han Han you are right Nandikis****.
In the mean time Garima and Payal is also there.
Garima: Arrey bitwa you are here. Sit sit. BTW how can you all manage the wedding dress this fast. I mean its really too fast to manage a wedding dress. And whats there in the packet.
Akash: Aunty after all she is the bride of the fashion king of the India. And yeas this is the first master piece of Bhai which he designed even before opening the AR. To is was the first dress of AR wich was never shown in any show. And we all came to know this before sometime as it was with Bhai since the time AR started.
Payal: This dress was designed by Khushi when she was in collage. I think the design was with Arnavji in all these days.
Akash: Yeah. I also think so. And the another packet has a dress for Pari for todays evening.
Buaji: But NK whats there in the Thaal?
Akash: Who Buaji actually Di didn't want to miss any rasam for Bhais wedding. But as the circumstance didn't permit so Di is only doing the Haldi only. So heres the haldi for Bhabi.
Buaji: That's nice NK.
Akash: BTW I have to go now. So see you in the evening.
He was about to leave when Khushi called him back. She heard everything about the conversation.
Khushi: Akashji wait. You gave my wedding dress of mine but what about your brother?
Akash: He will manage something.
Khushi: Haan in his that three piece suit. Wait.
She went inside and came back with a bag.
Khushi: Give it to him and asked him to wear it today evening.
Akash: Whats there in it?
Khushi: Kurta Pajama.
Akash: What? Bhai and Kurta?
Khushi: What is there in Kurta? Previous time also he wore Kurta during our marriage. And I have designed it long back then the next day I designed the Lahenga. I know he is not comfortable with that heavy Sherwani so only I designed Kurta.
Akash: Actually we never saw Bhai in Kurta in these years. BTW see you evening. Bye.
Khushi: Bye.
After Akash went Payal came to Khushi.
Payal: See Khushi how much Arnavji loves you?
Khushi: Haan Payal. It was me who was the fool to misunderstand his love.
Payal: O.k. Lets leave the past. Now lets go. We have so much to do.
Khushi: But where is Pari?
Buaji: She slept.
Khushi: At this time?
Buaji: Arre she is taking medicine na. So she needs to take more rest. Let her rest.
Payal: haan. Let her rest. Now come let me apply the haldi on you.
Saying that Payal applied the halsi on Khushi's cheek. One by one everyone applied the haldi on her. Khushi took bleesing from Amma, Babuji and Buaji. After Khushi took shower she saw Payal was there with the mehendi cone in her hand.
Payal: Khushi come today I'll apply mehendi on you.
Khushi: But Payal there is much to do. If I apply mehendi who will do that? And I also need to make Pari ready.
Payal: Khushi Khushi Khushi stop now. Today you are the bride and let me tell you today you don't have to do any work. I'll make Pari ready. And it's a matter of few hours. O.k. Now stop and let me apply the mehendi.
Khushi had nothing to say.
By the lunch time Pari also got up and after lunch she got ready with the help of Payal. By now Khushi's mehendi was also dried. Then Payal made Khushi ready with her bridal dress.
Khushi
Pari
Sep 11
I am back guys (By Suparnasetu) (Thanked: 71 times)
I am so so so sorry. I know I took more than 3 years to come back. I have some personal problems. But now I am back. I will continue this story in two or three days. Happy Reading.
Sep 13
Arshi A story of love (By Suparnasetu) (Thanked: 174 times)
Khushi along with Pari,Payal,Amma,Babuji and Buaji reached in the temple by the evening. Raizadas were already there. Khushi took blessing from naniji,mamijiand mamaji. Pari also did the same as her mother did. Nani smiled at Pari lovingly.
Mami: HHBB. Such a good manner in this small age? Now a days who teach such manners to their children?
Buaji: Don't get deceived by her innocent look. She is such a sanka devi. She will always keep you on your toes.
Everyone laughed hearing this statement.
Pari: I know bua nani I disturb you all day. O.k. now I am going. You stay in peace. I'll not disturb you anymore. (making a cute pout and faking an angry face looked away)
Everyone stopped laughing hearing the statement. Arnav took her in his arm and told in a stern voice
Arnav: Never say that. You are not going anywhere. You are staying with us only.
Arnav hugged her so tightly.
Pari: Uhhu papa. Of course, I am staying with you only. But I can't stay with bua nani na. From today onward me and Maa are staying with you. But Bua nani never think that you are saved. I will come to your house every weekend.
Everyone sighed in relief.
Amma: Of course you can come any time beta. That is also your house.
Pandit called them as the muharat is passaing.
Arnav and Khushi again married each other but this time with the presence of their family. Babuji did the kanyadan rasam.
It was time for bidai. Khushi and pari hugged amma babuji and buaji one by one. Khushi came near payal..
Khushi: Come soon. I will miss you in these days.
Payal: As you command Jethaniji.
Buaji cried a lot hugging Pari. She loved her a lot.
After that Raizadas went towards RM.
Mami did the arti to Arnav and Khushi while Pari was in Arnav's lap. Khushi tilt the kalash and enterd in the house. This was her 3rd Griha Pravash. Then Anjali put the red water in front of Khushi. Khushi stepped on that thali and stepped inside the house. Her real sasural. Pari got down from Arnav's lap and also stepped on the thali and then inside the house. Khushi saw this.
Khushi: Pari whats is this?
Pari: I am also entering the house for the first time Ma..
Khushi: But only bride does this. When you will be married off then you will also perform this.
Nani: Let her do whatever she wants bitiya. She is also a laxmi of this house.
Khushi: But naniji…
Anjali: Khushiji no but here please…
Khushi couldn't tell anything. But she was happy seeing that Raizadas are accepting Pari as their own. She was afraid once that will her in laws accept Pari as their own. Now she is relieved. But again, she remembered what challenge they have ahead of them. Will they ever face that successfully??
##########################################################
I am writing after long 3 years. Please ignore my mistakes and don,t forget to press Thank you and comment.
###########################################################
Disclaimer: The views expressed above are member's views and this website does not comply with it. The views expressed may not be factually correct. Incase of any issue please contact us/report it to us.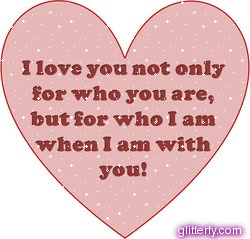 "None but ourselves can free our minds."