Arshi - a story of love
Feb 12, 2013
Arshi - a story of love (By Suparnasetu) (Thanked: 127 times)
Khushi entered into the house. Her real Sasural. She dreamed of a sasural which will be filled with her in laws from the grandmother to a small nephew niece. But there was nothing in this house. Though it was her Sasural. She entered into the living room. It was not less than a Mahal for the king. She came out from the trance with Kaka's voice.
Kaka: Chote Malik. Plz Give Choti Rajkumari to me. You may be tired. Go and fresh up.
Kaki: You are right. Bahuriya let me show your room.
Khushi: O.k. Kaki. But is there any Puja room here?
Kaki: Then. There is a small temple in this house which was made by your mother in law. She used to do Aarti in every morning and evening. But after her no one enlighten the diya of the Puja room. I can't as only daughter in law of this house can enlighten the diya. But now no problem as you are here.
Khushi nodded. Then she followed Kaki to her room. Kaki after showing her room went to the kitchen. But Khushi stopped her in the mid way.
Khushi: But Kaki Pari....
Kaki: Don't worry about her. It's me who brought up your husband in this hand. I can also take care of your daughter.
Khushi: Thank you Kaki.
Kaki left. Then Khushi entered into the room. She was amused be seeing the room. It was a small house. In the middle there was a king sized bed. And at its side there was a small cot. She assumed it to be Pari's. She went to the balcony. She can easily see the whole Lakhnow from here. She can even see her house. When she entered into the room she saw Arnav came out from the Washroom.
Khushi: Arnav When are we going back?
Arnav came to her and hold her by her shoulder.
Arnav: Khushi I thought a lot. I think you are right.
Khushi: means?
Arnav: We should stay here. After all it's our house. Every girl stays in her sasural after her marriage and I also should stay here as it reminds me of my Maa.
Khushi looked at him and then hugged him.
Khushi: You took the decision just when I wanted to see the Sheesh mahal.Isn't it? That's why there is another cot there.
Arnav: You know me better than me. O.k. I have something to show you.
Khushi: What?
Arnav: Come na.
Then Arnav took Khushi to another room which was next to their room. The room was bigger than their one. Arnav took her near a curtain.
Arnav: Khushi open the curtain.
Khushi: But?
Arnav: Open.
Khushi opened the curtain. There was a huge portrait of a couple in the wall. Khushi understood who were they? Hiss Maa and Dad. She went near the portrait and touched the feet of her mother in law.
Khushi: Maa give me the power to keep your son happy.
Arnav smiled at her.Then Seeing Khushi about to touch the feet of his father he instantly stopped her.
Arnav: Khushi Never.
Khushi looked at him very confused.
Khushi:Why?
Arnav:Isaid no.
Khushi: But he is your Dad.
Arnav: No he is not.
Khushi: Means?
Arnav: I hate him the most. I hate him so much that I changed mu sure name.
Khushi: O.k. O.k. I understand. Now calm down.
Arnav took a deep breath and let out that.
Arnav: Khushi do you what anything from here.
Khushi looked here and there and her eye went to a dibba on the dresser. She went there and took that in her hand.
Khushi: Arnav would you mind if I take this?
Arnav Looked at the dibba and was surprised seeing what was that. He wished like any other girl she would want any jewellery of his Maa. But He never thought that she would take that.........
Apr 6, 2013
Arshi- A story of love (By Suparnasetu) (Thanked: 85 times)
Arnav: Khushi are you sure you want this?
Khushi: Arnav I have everything which a married woman should have. But I don't have any sindoor ka dabba. So I want this. Plz. But If have any problem then...
Khushi was about to put it back but Arnav stopped her.
Arnav: Khushi it is all yours.
Saying this he took a pinch of sindoor from the dabba and filled her mang. Then he kissed her there and hugged her. At that time they heard a knock on the door. Arnav went and opened the door to found Kaka was standing there.
Arnav: Kaka you here? Where is Pari?
Kaka: Woh she is with your Kaki. But I think she is hungry so she is crying.
After that everyone went to the living room. Seeing Arnav and Khushi Pari laughed with joy and start clapping. Arnav went to her and took her in his arm.
Arnav: So princess why are you happy.
Pari: Papa...
Arnav: Papa is here so you are happy.
Pari patted his head.
Everyone laughed. Khushi went to the kitchen and made Pari's food. Then she came back. Arnav and Khushi went to their room with Pari. After feeding Pari Arnav made her sleep. When she slept Arnav got up and went out of the room. Khushi was confused then he saw Arnav again came back. He sat near the leg of Paari and took out a box. From that box he took out a silver Payal and made Pari to wear it. Khushi looked at him.
Khushi: Arnav what was it?
Arnav: Khushi it is the tradition in this house. When the daughter of the house took her first step she has to wear this payal. And at her 7th birthday the payal is replaced by another payal. But when she is married off then the father has to took out the Payal from the leg during Bidaii.
Khushi: But Arnav ...
Arnav: Khushi she is the daughter of this house. She has the right.
Khushi: What if she lost it?
Arnav: No Khushi she won't lost. It has safety lock. Till now only I know the lock.
Khushi looked at him and hugged him tightly.
Khushi: I think she was really your daughter at the previous birth.
Arnav: I also think so.
Both laughed.
Days went like this. Arnav and Khushi were settled in their life in the Sheesh Mahal. Khushi was a perfect Bahu. On the day of Arnav's Maa's Birthday she promised that on her every birthday she will be in sheesh maha and will enlighten the Pooja room and his maa's photo with diya. Arnav was so Happy with his life. It was also decided that Khushi will also join in the college as now she doesn't have to worry about Pari as Kaka and kaki is here to look after Pari. They also loved Pari very much.
Pari now can walk with her tiny leg. When she walk with her tiny leg the sound of her Payal rign like a song in Arnav's ear.
Everything was very nice till the day when their college open after summer vacation. That day their life went upside down.
****************************************************
Sorry guy's I had exam and so it was problem for me to continue both the stories. So I continued tha other one.



Apr 14, 2013
Arshi- A story of love (By Suparnasetu) (Thanked: 68 times)
That day when Arnav woke up in the morning he saw Pari was sleeping on his chest. Though there was another cot for Pari in the room Arnav didn't want her to sleep alone there. At that time he Khushi was coming out from the washroom and went toward the dresser. He saw she was wearing a nice Churidar. She put on a small ear ring and then her mangalsutra and then a pinch of sindoor. Arnav carefully placed Pari on the bed and went towards her. He hugged Khushi from the back.
Arnav: Good morning Biwi.
Khushi: Good morning Swami....
Arnav: What the.. what was that?
Khushi: I am you biwi then you are my swami...
Arnav: Hahaha funny.
Khushi: O.k. Now get ready. We have to go to the college.
Arnav: O.k. And we are going to declare our marriage officially.
Khushi: Haan. But for that first we have to go there. So go to the washroom.
With that she pushed Arnav to the washroom and went to wake up Pari.
After breakfast Arnav and Khushi went towards the college keeping Pari with Kaka and Kaki. Kaki also prepared a lunch box for two of them so that they don't have to eat outside. When they reached the college the bell rang and they went to their respective classroom. Arnav entered the classroom and saw everyone was seated and teacher was on his way. He also quickly sat on his seat.
Next two hours were hell to Arnav. This was the first time Arnav was staying away from Khushi and Pari after they made a cute family. Arnav decided that when he will go to aroad for higher study he will also apply for Khushi and will do with her and Pari. At last the class finished and Arnav was about to leave the classroom at the same time he saw Rahul and his gang is coming towards them. He looked here and there and saw all his friends were there except Armaan who actually knows about his marriage. He was about to go out of the room but couldn't as two boy of the gang came near him and hold him by his shoulder as if they were ' Jigri Dost'. Arnav found it very weird.
Arnav : Rahul what is this?
Rahul: Wah you don't know?
The two boy make Arnav looke abound and now Arnav's back was towards the door.
Arnav: What the hell is going on here?
One of the boy hold his cheek in a way that it seems like they are having fun but Arnav couldn't talk. Arnav also started to struggle but couldn't as the two boys were much stronger.
Rahul: How come you don't know what is going here when you are the hero? You are a very good player you know. You very nicely took the advantage of the poor girl. I know I keep a bet for kissing her but you are really Arnav Singh Raizada. You married her. Though I didn't see you kissing but you won the bet. You got her in the bed. Hahahaha........ You are also very claver. You took her to the Sheesh Mahal so that you can **** her on the royal bed. You know when 5 came to knowabout your marriage then I was also shocked that the play boy is married. Then I can understand why you married her. Or who will marry that girl along with the ORPHAN.
Saying this he started to laugh. Along with his all his gang started to laugh. The two boy who was holding Arnav also laughed as a result they also shacked Arnav in a wat from back it seems like he was also laughing.
But all the laughter stopped hearing a crashing sound of metal. They all looked at the direction of the door..............
***************************************************
To all the my e duniyans HAPPY BENGALI NEW YEAR 1420
Apr 19, 2013
Arshi- A story of love (By Suparnasetu) (Thanked: 113 times)
Khushi came to Arnav's classroom to take lunch together but after what she heard her world crushed down. Arnav felt the grip of the persons' hand became easy. He rushed to Khushi.
Arnav: Khushi..Khushi listen..
Khushi: Was it true?
Arnav: Khushi I didn't know.........
Khushi: What?
Arnav: Khushi I didn't know that..
Khushi: I was there.
Arnav: Not like that.
Khushi: Then? O.k. let me see whether I was a bet or not? Nikhilji you are one of the good friend of Arnav, aren't you?
Nikhil: Yes.
Khushi: Then say was there any bet regarding me?
Nikhil: Oh. Khushi actually....
Khushi: Yes or No?
Nikhil: Yes. But.......
That was it. Arnav looked at Nikhil with disbelieve. He then looked at Khushi who was by then went out of the classroom. He looked at Rahul who was laughing like a mad. He after giving a firing look to him he went out of the classroom to find Khushi. He saw Khushi was riding on a auto to go to Sheesh Mahal. He also followed her.
After reaching Sheesh Mahal Arnav went directly to their bedroom. He saw Khushi was crying like hell. Pari was sleeping on the bed. He went near her and placed his hand on her shoulder. Khushi at once jumped of leaving the grip.
Khushi: Don't touch me.
Arnav: Khushi listen to me. I didn't know that..
Khushi: What you didn't know? What?
She was crying like hell now. Arnav couldn't do anything though her tears were ripping him apart.
Arnav: Khushi I didn't know there was any bet. I really didn't.
Khushi: And you aspect me believe that. Wah. Let me remind you that at the very first day your first talkto me was 'Kiss me'. That also after you were with Rahul.
Arnav: Khushi that was co incidence.
Khushi: Co incidence? O.k. let it be. Then why didn't you defend me today when He was bad mouthing me?
Arnav: Because I coudn't.
Khushi: Yes because you coudn't as they were telling the truth. O.k. leave about me. See the poor soul ( She pointed Pari) You always tell she is your daughter but how can you tolerate when he was telling her ORPHAN. Actually she is orphan. Arnav co incidence may be once but not all these times.
Arnav: Khushi listen to me. Plz.
Khushi: What? What is still remaining? Oh. Yeah the bet.O.k. let that finish.
Khushi was about to come forward but Arnav stopped her.
Arnav: ( shouting) Bas Khushi bas. Enough. Why don't you believe me? I am telling me the truth. You say you love me. But where is your love?
Khushi: Yes that was my mistake that I love you. I trusted you whether you were thinking of using me. Yes you are the perfect heir of Malik's. Your father cheated your mother and you me. You are no deference.
That was it. Arnav for the first time became ASR. He couldn't think anything starightly.
Arnav:(Shouting) Khushiiiii........
Suddenly Khushi got scared and with the screaming Pari woke up from the sleep and started crying. But Arnav didn't give any ear.
Arnav: Yrs it was actually my fault to marry you when you needed the security. It was my fault to consider Pari my daughter when she is not. It was my fault to bring you in this large house from your that house. It was my fault to give the right of Daughter in law of this house and Pari the right of daughter in this house. It was my entire fault. Actually you the people don't know how to repay the people who helped you? You only know how to take advantage.
Saying this he left the room. Before going out he saw Pari was crying. He went to his Maa's room and sat in front of his Maa's photo for sometime.
After one hour when he could calm himself suddenly realization hit him. Fe realized what he told Khushi. Suddenly he got panicked.
Arnav: Oh God. What have I done? I shouldn't say those to her when that wasn't true. Waht happened Khushi may forgave me but now....
Saying this he rushed to their room. He saw the room empty. Even Pari wasn't there. He sharched all over the house but didn't found them. He inquired to Kaki she told she also didn't see them. He went to the main gate and asked Paran Singh about Khushi.
Paran Singh: Woh Chote Malik I saw Chote Malkin to go out with Rajkumariji one hour back.
Arnav:(holding his collar) Why you didn't stopped them? Why?
He ran out of the house and went to Khushi's house. It was also locked. He searched all the Lackhnow but he couldn't find them. He came back at the time midnight all broked. He went and sat on the floor of their room and cried out holing the Pari's cot.
Arnav: I am sorry Khushi. Plz come back. Plz come back. I am nothing without you both. Plz come back.
He cried whole night. The whole scenario was seen by Ramu Kaka and Nirmala Kaki. They also cried silently.
From the next day Arnav used to stay in Khushi's house till the day he was in Lakhnow. He become very silent in college and very bad tempered. No one dared to talk with him. Actually he was angry on himself for letting Khushi go, for letting Pari go. For letting his LIFE and SOUL go. From that day he became ASR who doesn't care about anything. The great ASR the self built man. But inside he was completely broken man.
******Flashback End*******
***************************************************************************
At last the flashback ends. From the next update I'll write the present. Keep commenting how was it.
Apr 24, 2013
Arshi- A story of love (By Suparnasetu) (Thanked: 108 times)
As soon as Arnav finished his story he looked at Anjali with teary eye. Anjali was also crying seeing his brother's pain.
Anjali: Why didn't you tell me before?
Arnav: Because I wanted to tell you when I'll find her. Now I found them. But I really don't know what to do. Ys she is in my office but I know only for 6 months. I really don't know what to do?
Anjali: What about Pari?
Arnav: She still don't know about that. But she loves her Papa.
Anjali: Means?
Arnav: That day when her Payal was lost she was crying thinking that her Papa will think she is a bad girl. So I think Khushi still didn't tell her what happened between us. But Di what shall I do to get them back?
Anjali remained silent. Arnav suddenly got panicked.
Arnav: Di, first tell me do you have any problem with Khushi?
Anjali cupped his face.
Anjali: Of course not. Actually I am very happy today knowing my Chote is a married man.
Arnav: And Pari? I mean she is not from our family but she......
Anjali: Is your daughter and my niece. Isn't it? Chote she was is and will be your daughter and elder daughter of this house forever and I've no problem with that. I am sure Nani also have no problem.
Arnav: But Di, I have to get the back. But how?
Anjali: Chote did you tell sorry to her? I mean did you do anything which can remind her about her past?
Arnav: Yes di?
Anjali: Then stop doing that.
Arnav: means?
Anjali: Chote there are many types of love in this world. As for college love where a boy and a girl falls in love in their college life, then employee employer love where employee employer falls in love, stranger love where two stranger falls in love, love after marriage when husband wife falls in love after their marriage, love between the brother of dulha/dulhan and sister of the other side, then sometime teacher student love where the lecturer falls in love with his college student. Chote you stop reminding her about her past just start a new beginning. Start a new love. Yes you love her from the college but till you get her back you try to ignore that and start a fresh one. You have many good opportunities.
Arnav: O.k. Di now tell me what to do first?
Anjali: You have to keep an meeting between me and my bhabi.
Arnav looked down and blushed. Anjali laughed at his.
Arnav: O.k. di tomorrow come to my office after 3 then you will also able to see my daughter.
Anjali: O.k.
Saying this Anjali stand up and also told
Anjali: Chote I gave you the hints. Now it's your turn how to do it. You start with a plan I'll also help you.
Arnav: O.k. Di. Thank you. But Plz don't tell anyone about it. And you know that Akash already know the story from her side and he is also angry with her husband but good that he doesn't know I am her husband. So Please...
Anjali: i can understand. I'll remain silent. Don't worry.
Saying this Anjali came out from the room. Arnav also felt light after sharing this with his di. He then sat on the bed and start rewinding his Di's word. Suddenly he got an idea.
Arnav: Mrs. Khushi Arnav Singh Rizada I got the way to get you back. Thank you di for your help. But I won't follow only one type rather I'll follow all the type you said. After all I am ASR and she is Mrs. ASR.
Saying this he went out of the room and went to his room with a content smile in his face.
******************************************************
May 1, 2013
Arshi- A story of love (By Suparnasetu) (Thanked: 96 times)
Next morning Arnav go up with a new smile in his face. He is going to start his new mission to get his family back. After fleshing up he came down for the breakfast and saw all were already there. He sat on his sit and looked at his Di. Anjali also looked at him and gave him an assured smile.
Anlaji: So Chote how are you?
Arnav: Never been better.
Nani: Chote what is the special?
Arnav: Nothing Nani.
Anjali: Chote I'll be in the office at 3. Is it O.k.?
Arnav: Of course O.k. di. You can come there at any moment.
Anjali: I can. But you know.....
Arnav smiled. Other family member understood there is something fishy between the brother sister duo. So they left the matter.
Arnav: Akash???
Akash: Yes Bhai?
Arnav: Pari is now in which standard?
Akash suddenly stopped on his track.
Akash: Standard 2. Why Bhai?
Arnav: No just like that.
After breakfast Arnav went to Pari's school without going to AR. He has something to do before starting the mission. He entered into the school and went towards the Principal's room. The school already started. He entered the principal's room. Principal was shocked seeing the great ASR entering the room.
Principal: Good morning Mr. Raizada.
Arnav: Good morning.
Principal: Sit down please. How can I help you?
Arnav: I want the list of the new comer students of standard 2. Can you plz manage one?
Principal: Of course.
Then she called the peon and told him to bring the registry book. The peon did the same. Principal opened the page and then handed over that to Arnav. Arnav saw there were only two new comer and one of them was Pari. But what shocked him to the core was the surname of Pari. He never imagined that Khushi would pick up that name. He gave the book back to the peon.
Arnav: Thank you Miss.
Principal: You are welcome.
Arnav: And one thing.
Principal: What?
Arnav: I am here to pay the tuition fee for Pari, the new comer of standard 2.
Principal: Sorry to ask. Do you know her anyhow?
Arnav: She is my.......I mean family.
Principal: O.k. No problem. You please go to the account section.
Arnav: O.k. Thank you.
Arnav came out from the principal's room and went to account section to pay the fee. After that he headed to the AR.
The employees of AR were having a very surprising day. Their boss was late today. This is the first time ASR was late in the office in this 3 years. Everyone was having a relaxing time when they heard ASR is coming. Suddenly the full office became silent. Arnav walked to his office and called for Aman.
Arnav: Aman bring Khushi's application for job within 10 minutes.
Aman: Yes sir.
After 10 minutes Arnav opened the documents that Khushi submitted during her job. He saw the documents and was happy seeing that at least she completed her college though not as regular student. He also saw her certificates. In her school certificates the name was Khushi Kumari Gupta but in college the name..... Again the same surname as Pari. How much he hated the NAME. He then dismissed Aman and called Khushi over the intercom.
On the other hand Khushi was doing the designs. She wanted to finish her work early so that she didn't need to work over time. At that time she got the call from Arnav. She got up and went towards his office. She decided she will keep her personal life from professional one even if Arnav wanted. She stood in front of his cabin and knocked.
Arnav: Come in.
Khushi entered in the room only to find Arnav was working with his laptop.
Arnav:(without looking at her) Sit down.
Khushi sat down. Somehow she didn't like the fact that Arnav was not paying any attention to her.
Khushi: Sir for what you called me?
Arnav: ( looking at her)O.k. what about the designs?
Khushi: I have completed 6.
Arnav: Good in one day. You have to do total 14 and yeah submit the finished one to the tailor section.
Khushi: O.k. sur. Anything else?
Arnav: No. You can leave now.
Saying this he again started to work. Khushi saw he was not giving any attention to her. Though she wanted this but deep down in her heart she wanted Arnav to ask her whereabouts. She started to leave the cabin. When she was at the door what she heard she was shocked to her core.....
Arnav: Wait Mrs. MALIK.........
*******************************************************************
May 6, 2013
Arshi- A story of love (By Suparnasetu) (Thanked: 113 times)
Arnav: Wait Mrs. Malik....
Khushi looked at him with utter shock. She never thought that he will know it. She looked at him for one minute.
Arnav: What happened? Did I say something wrong? That's you isn't it? And I like to be professional in the office.
Khushi covered from the shock. She looked at him trying to understand what was there in his mind.
Khushi: Yes sir. Anything more needed?
Arnav: Yeah. There is a meeting at 10. So be present there.
Khushi: O.k. Sir.
Saying this she went out. When she was descending downwards she saw Lavanya was standing in front of her cabin. She tried to ignore her and enter into the cabin when she stopped hearing..
Lavanya: What failed to seduce him again?
Khushi: What?
Lavanya: Seems like don't know anything? You low class girl. May be ASR is your college friend who knows may be boyfriend. But now he is your boss and try to consider him like that. Yes you got the place of head designer without any qualification but because he pitied you. Don't try to take my place which I took last 3 years. And also think that you are married. I know you are a single mother. May be your husband left you due to your this character. But think about your daughter. Who will accept you with a daughter who will be burden on him? So stay away from him. And don't make office as your home bringing your daughter here. By this your honour will not increase but will decrease.
Saying this she went away. Khushi who was listening all this rushed into her cabin and busted into tears. But unknown to them another person also listened to them and was angry like anything. He rushed to his cabin and was thinking what to do.
Just 5 minutes before the meeting Khushi got up and washed her face. Then she took the file and went to the conference room. She saw no one was there except Arnav. Arnav looked at her and seeing her eyes he understood that she was crying. He felt the urge to hug her and tell her that everything is o.k. But he controlled himself. He signalled her to take her sit.
After sometime everyone came there and the meeting started. It was about the upcoming fashion show. Arnav got up and started to give the instruction.
Arnav: You all know only 14 days are left for the show and 14 bridal wear will be presented. Our head designer Mrs. Malik will submit 6 designs today so that everyone can start working. Akash Talk to the suppliers. I want the materials today and to be perfect. And Mrs. Mehra. You ensure that the materials are o.k. And regarding the model, Aman I want you to hire new sets of 14 models who are typical Indian. Because I want this show to be a typical Indian. And last of all Though it is the show of 14 dresses but there will be no show stopper. Last of all Mrs. Malik will enter with me on the stage to give the final speech and she will wear the show stopper dress. And I WILL SELECT THAT. Any other question?
Akash: But What about La. She was being the show stopper for the last 3 years.
Arnav: Akash I think it is the time for change. Everything is changing. And the clients are also bored seeing her face. So I thought to change. And Also she is no more a part of AR. Any other question?
Everyone shook their head.
Arnav: Good. Now go to the work. And Mrs. Malik wait for sometime.
Everyone came out from the room except Arnav, Akash and Khushi. Akash was confused hearing Khushi'sname as Mrs. Malik as he doesn't know Khushi's husband. So he wanted to ask Arnav but then he remembered that Arnav told him he knows everything and everyone will also came to know everything soon. So he also left.
After Akash leaving from there Arnav handed over a file to her.
Khushi: What is it?
Arnav: I know due to some reason you couldn't finish your study. So there is a form of XYZ College in Delhi. There is a short course of 3 months on fashion designing which will start from the next month. I want you to get admitted there as I don't want anyone to point a finger on my head designer about her academic qualification.
Khushi was shocked seeing this.
Khushi: but Office?
Arnav: Class will start from 2p.m. And you will go there after the office as office will give you early leave.
Khushi: But sir My daughter....
Arnav: You don't have to worry about her. She will be here.
Khushi: but...
Arnav: No but. Now go to your work.
Khushi felt something fishy. May be he heard about La.
Khushi: What about Lavanyaji? Why she is not in AR anymore?
Arnav: Because who consider My daughter as a burden is a burden to me. And who want a burden?
Khushi: So you heard all that. But she was right.
Arnav: Khushi go from here.
Khushi: I am going. But remember Pari is only my daughter.
Arnav got angry suddenly. He hold Khushi tightly on her shoulder and shouted..
Arnav: Mrs. Khushi Malik, I consider Mrs. Khushi Arnav Singh Raizada and Pari Singh Raizada as my wife and daughter whether you consider or not.
Saying this he pushed her and went outside of the room. Khushi looked at the door with a utter shock.
**********************************************
May 9, 2013
Arshi- A story of love (By Suparnasetu) (Thanked: 115 times)
Khushi looked at the door with utter shock. Arnav was long gone. Khushi broke down.
Khushi: Arnav I want to believe you. I want to have a nice complete family. But if something happens like last time then I'll not able to bear it. What if you again......
She got up and wiped her tears. She looked at her hand and saw the form of the college. How much she wanted to have a fashion designing course and now she is having one. But she is still confused about whether she should take the course or not. She came out of the room and went to her cabin to start her work.
On the other hand Arnav came out of the room and went to his cabin. He knew he did wrong to her. He shouted to her with such a voice he shouldn't. Yes she has her own reason not to believe him but if she loved him once she should trust him. Then he heard a knock on his cabin.
Anav: Come in
Akash entered into the room and saw his brother is going through a file.
Akash: Bhai..
Arnav: Yes?
Akash: Woh I talked to the suppliers and they said that they will supply the materials by afternoon.
Arnav: Good. And I want the best materials.
Akash: O.k. And Bhai...
Arnav: What?
Akash: Woh I want to take Payal to lunch. So Can I go?
Arnav: O.k. Go.
Akash: Thank you Bhai.
Saying this Akash was about to leave when Arnav stopped him.
Arnav: Akash,
Akash: Yes Bhai?
Arnav: Woh When you will come back plz pick up Pari from her school as we all are busy here.
Akash: O.k. Bhai No Problem.
Saying this he left the room.
After two hours, Khushi came to Arnav's cabin and knocked.
Arnav: Come in.
Khushi entered into the room and saw Arnav was working with his laptop.
Arnav: Yes Mrs. Malik...
Khushi: Sir I deposited the designs to the tailor and instructed them about the designs. Only the size of the model is needed.
Arnav: O.k.
Arnav then called Aman.
Arnav: Aman did you get the models?
Aman: Sir woh...
Arnav:( Shouted in anger) I want either the name of the models or your resignation letter by afternoon. Now goo.......
Khushi jumped hearing him shouting. She stood still. She didn't know how to tell him about her personal matter when he is this much angry.
*************************************
May 12, 2013
Arshi- A story of love (By Suparnasetu) (Thanked: 107 times)
Arnav knew why she was here. But pretended he doesn't know.
Arnav: Anything else?
Khushi: Woh Sir as it is lunch time I want a leave for half an hour.
Arnav: For What?
Khushi: Sir woh personal matter.
Arnav: So you want a leave of half an hour for personal matter. To you lunch time is a time to do personal things.
Khushi was about to say something but they heard a knock on the door.
Arnav: Come in.
Then Anjali entered into the room with a Tiffin box. Khushi stood still as she didn't know Anjali. Arnav seeing Anjali got up and helped her to sit on a chair. Khushi was wondering that who was the lady Arnav was giving this much respect and care. But soon she came to know.
Anjali: Chote I know you didn't take your lunch so I brought it for you.
Arnav: Di No need of that. I will take something from the canteen.
Anjali: No. For today you will get it.
Arnav smiled at her. Only then She saw Khushi who was admiring the brother sister bond. And she was also reminding of her own brother.
Anjali: Chote who is she?
Arnav: Woh Di, She is Khushi.
Anjali didn't know what to do. She was super happy. Because Khushi was the person who mached with all the characters of the person she always wanted her chote get married to. She always feared that may be her chote will end up marrying a model. But no. Khushi was overall a traditional girl. She got up and went near Khushi. She place a hand on her cheek lovingly.
Anjali: So you are Khushiji. I heard a lot of you from Cho...I mean Akash. Then I also heard that you were in Chote's college.
Khushi for the first time was meeting someone who was from her in laws. Her sister in law. She heard a lot about her from Arnav. But situation never allowed them to meet. But All she knew that Anjali was married but now...the grey sharee, Mang without sindoor and neck without Mangalsutra. She looked at Arnav with confusing eye. Arnav as if understood her gesture and nodded his head. Khushi then looked at Anjali again.
Khushi: Namaste Anjaliji.
Anjali: No Not Anjaliji, only Di just like Chote and Akash do. After all you are also a family.
Khushi: Means?
Anjali: Woh... You are going to be family soon. You know Payalji and Akash..
Khushi: Woh. Yes.
Then she looked at Arnav.
Khushi: Sir I think I should go now.
Arnav: Wait Khushi woh Akash had gone to pick up Pari. No need to worry.
Khushi: O.k. Then I am going to my cabin.
Arnav: One minute. As you asked for personal leave for half an hour so your leave is granted and you are invited to take lunch with us.
Khushi: But Sir...
Arnav: Khushi no official matter.
Khushi: Its o.k. I'll take lunch from the canteen when Pari is here.
Anjali: No Khushiji you have to join with us. Don't worry I brought enough and your daughter will also join us when she is here. Till then join with us. Pleeeessseeee.
Khushi looked at Arnav with a pleading eye as she couldn't refuse Anjali's request. But Arnav gave her a winning look. Al last Khushi gave up and joined with them.
**************************************************
May 14, 2013
Arshi- A story of love (By Suparnasetu) (Thanked: 106 times)
It was middle of the lunch when Pari came in with Akash. Pari ran to Khushi and hugged her.
Pari: Hi Maa.
Khushi: Hi beta.
Pari then greeted Arnav and Arnav also. Anjali was looking at them with a aww.
Anjali: So you are Pari?
Pari: yes I am. But who are you?
Anjali: I am Anjali, Your...mmm You can call me Bua.
Pari jumped with joy.
Pari: Really? Tes Now I also have a bua.
The she jumped and hugged Anjali.
Khushi was looking at all this. She was feeling uneasy. Last time only Arnav was there. But this time all his family is getting involved.
Khushi: I think The lunch time got finished. I am going to my cabin. Pari came.
Pari nodded and went out with Khushi. Akash also left as it was the time for suppliers to come. Now it was only Arnav and Anjali.
Arnav: So Di how was she?
Anjali: Chote I am very happy for you. You know she was the girl I dreamt to be my Bhabi. She is really perfect.
Arnav: And My daughter?
Anjali: She is so cute and sweet. Chote I feel proud of you. Now I am tension free. At last you got your family.
Arnav: No Di I didn't get them yet.
Anjali: but I know you will get them.
Saying this she went and Arnav resume with his work.
Days passed by. The fashion show is coming nearer. Arnav, Khushi and all in the AR were super busy. Arnav didn't make any progress to Khushi. Khushi was happy for that from outside but sad from inside her heart.
It was the day before the show. At the afternoon Aman came to Arnav's office
Aman: Sir all dresses are ready. Last time practice is going on. If you wanted to check then you cacome.
Arnav: Who are there?
Aman: Sir Khushiji is there also. She is checking the last time preparation.
Arnav: O.k. I won't go then. I have belief in Khushi. After the practice, you tell them to go as tomorrow is the fashion show. Then need to be fresh. And also tell Khushi to leave as tomorrow is her first show.
Aman: O.k. Sir. But you haven't seen the dresses yet?
Arnav: I told you na I believe Khushi. She will do her best.
Aman: And sir what about her dress?
Arnav: I'll give her that tomorrow before the show itself.
Aman: O.k. sir.
Saying this Aman left the room.
Next day evening at the venue. Everyone was busy to get ready. Khushi was super tensed. She was pacing here and there. She has to go to stage with Arnav. But she yet didn't get the dress. Aman told her yesterday that Arnav will give her that before the show but there was no sign of Arnav there. Show will be start in an hour. At that time she got a call. She saw the ID and found that it was Akash.
Khushi: Yes Akashji??
Akash: Khushiji Pari and Payal is with me. Don't worry about them. We will be in the front row of the show.
Khushi: O.k. Akashji. And ..
But the phone cut. At that time a girl came to her and asked..
Girl: Mam are you mrs. Khushi?
Khushi: Yes??
Girl: Mam ASR sent me with the dress and told me to do your make up.
Khushi: But???
Girl: Sorry mam it's ASR's order.
Khushi: O.k.
After an hour Khushi came out getting ready. Though she was a designer but seeing the design of the sharee she was amused. She was now nervous that may be her design will cause loss to Arnav's company. Soon the show started.
On the other hand Arnav was sitting in the front row in his as usual three piece suit. To his left side there was Pari holding his hand. Anjali, Aryan,Akash and Payal was also there. Pari was very happy today. Her Akki told that her Maa will walk on the ramp like the film stars. And now she was sitting in the front row like the VIP. Arnav was happy because he was sitting with his daughter and going to see his wife's first show. Soon the show started. The model's started coming one by one and seeing the designs Arnav's eye popped out. Who will tell that the designer doesn't have any academic degree??
The last model went in. Now all the models did the group walk. At this time Arnav got up as it was his turn to go to the ramp with his WIFE.
Khushi was damn nervous. The ramp walk is finished. Now it was her time to enter into the ramp with Arnav but he was nowhere to be seen. Suddenly she felt a sudden pull. She looked at the person and saw it was Arnav. Her mouth became O seeing his attire. But she didn't get any time to thing as she was soon pulled towards the ramp. So she tried to act as normal.
As soon as they enter into the stage the entire hall became silent. They all knew that one was ASR and another was the head designer of the show but for a moment they thought that they came to a Reception Party of a wedded couple and the couple was coming towards the party.
Khushi's dress
Arnav's dress
********************************
O.K. I am back. I'll Cont. this story but may be irregularly. SORRYYYY
Disclaimer: The views expressed above are member's views and this website does not comply with it. The views expressed may not be factually correct. Incase of any issue please contact us/report it to us.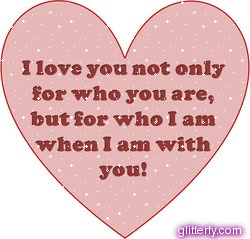 "None but ourselves can free our minds."