SS : Bleeding heart
Nov 6, 2012
SS : Bleeding heart (By Suparnasetu) (Thanked: 131 times)
Hey guys I am back. This is my third story. I am starting from the three months after the MU marriage.
**************************************************
Doc: Congratulation Mrs. Raizada . You are 7 weeks pregnant.
Khushi was shocked but still happy. She is pregnant. The most happiest news for any of the woman in the world.
Doc: So take care of your health. See you soon.
Saying this doctor left the cabin.
Khushi was all in her thought. How Arnav will react? She got the flashback of the day of the holi when they became one. Both of them were drunk. Khushi fainted outside. Arnav took her to the room. Their confession and then ..........
She again became tensed thinking that will arnav accept that. As far she knows that Arnav didn't remember anything as both of them dozed off after that and then Khushi got up before him.
But Khushi kept the thought aside and start thinking about their future. Arnav, she and their little champ.
On the other hand outside of the cabin Arnav was also shocked. How comes? As far he knew they had no such relation. Still now she sleep near the poolside and he sleep inside the room. That means......
With this very thought he rushed into the cabin and saw a smile on her face.
Arnav: So are you pregnant?
Khushi looked at him. There was no love in his face.
Arnav: Now actually tell me whose child is this? As far I know we don't share such a relationship.
Khushi: Arnavji....... How could you tell that. This is your child.
Khushi's eyes were filled with tears.
Arnav: Don't dear to claim that. Ok. I know its not mine. What do you think? Becoming pregnant with others child you will be capable to trap me. No. Never. You are here with me for next 3 months. Actually Khushi you proved me wrong. I thought you the cheap girls may have phy...l relationship with the rich guys before marriage. But you did that also after marriage. And you claim yourself as a traditional Indian girl. Wah.
Khushi: Arnavji.... Please stop it.
Arnav: Why? Truth is always bitter to hear. Now stop crying and lets go to home. I don't know when will I get rid of you?
Khushi: On the very day when the contract will end.
Arnav: It don't seemed so. If the family members know this......
He was cut by her
Khushi: I told you na nobody will ask you anything. I'll left on the very day.
Arnav: Now lets go.
Both of them went to the car. The ride was silent. Khushi was not sobbing anymore. On the other hand Arnav's mind and heart were having a world war. His heart wanted to believe Khushi, believe that the child was his on the other hand his mind was denying to accept it.
They reached home. Seeing them arrived all the family members rushed to them.
Anjali: Are you Ok Khushiji? What happened to her chote?
Arnav: Woh Di..
Khushi: Nothing di. I was just tired. Thats why I fainted.
Payal: It should be like this. You are not taking the food properly now a days. Now go to your room and take rest.
Khushi: Ok. Jiji.
Saying this Khushi went to the room. Arnav also followed her.
Arnav: Why did you lie?
Khushi: To make your way easy. Don't worry. Nobody will know this.
Saying this she went to the washroom. Arnav sat on the reclainer thinking to himself.
Arnav: What does she want? Is she really right? Is that my child? How comes? No way. That is not my child. Then why I am feeling so strange? Why ? These feelings are new to me. Why my heart is telling that it is my child? Why? No. You are ASR. You don't have any heart. That is not your child.
He came out of Terence hearing the sound of the bathroom door. Then he got up and went to fresh up. After he came out both of them went for dinner. Everyone was present there. Both of them took their respective seats. Arnav noticed Khushi was taking less food. Payal aso noticed that.
Payal: Khushi why are you taking less food. Take more. You fainted today. Take.
Khushi: No Jiji. I am not feeling well. I'll take my food later on.
Saying this she went to the room.
Arnav:( to himself) What the... Doesn't she know she have to take more food now?
He took a glass of milk and got up.
Arnav: Don't worry. I'll see her.
Saying this he went to the room. He found the room empty. Then he heard the sound of throwing up from the bathroom. He kept the glass on the table and rushed to the washroom. The door was open. She found her near the basin. He hold her and took her to the room. He made her sit on the bed.
Khushi: Thank you?
Arnav saw she was breathing heavily. He gave her the glass of milk . But she refused.
Arnav: You have to take it at least for the child.
Khushi: You don't have to think about it. As you think this is not your child.
Arnav: You have mistaken but the child didn't. Why will I punish it when it is innocent for its mother's deeds?
She took the glass and drank it.
Arnav: Now take rest.
Khushi got up and took the pillow and blanket and headed towards the poolside.
Arnav: You can use the bed from now on wards. I'll take the recliner.
Khushi: No its ok.
Arnav : This is not good for the baby to sleep on the floor.
Khushi: Who knows whether he/she will get any bed or not after her birth? So it's better to get used to it before birth.
Saying this she went to the poolside. Arnav looked at her with a bleeding heart. If he would get any clue that it is his child he will accept it without any hesitation. He sat on the recliner and looked at her. She was sleeping on the floor keeping one hand on her stomach as she was promising her child to save him/her from all the difficulties of the world. He then got up and headed towards her............
Nov 7, 2012
SS : Bleeding heart (By Suparnasetu) (Thanked: 102 times)
Next morning when Khushi got up found herself on the bed. She was surprised. She looked here and there for Arnav but he was not there. She looked at the clock and was shocked. It was already late. She got up quickly and rushed to the washroom. She came down after freshing up and found everyone there.
Khushi: Sorry Nani, Di, I am late today.But why did you not call me?
Di: It's Ok Khushiji. Chote told us that you are little weak . So we didn't call you. You should have take rest.
Khushi was surprised. Why was he taking care of her? To him it is not his child. Then why?
Payal: Khushi come take some food. You didn't take much yesterday.
Khushi went to the dinning table to have breakfast. When she saw the food she felt nausea. But she remains calm. She didn't want to let everyone know about this. She tried to avoid the food but she reminded about the child and then took the food.
The whole day went as usual. Khushi was in her room in a excuse of not being well. At evening Arnav came and saw her sleeping. He came near her and sat beside her.
Arnav:( to himself) Khushi I wished this is my child in you. Why you betrayed me? I loved you only you. Why you came into my life if your intention was to betray me and betray my family? That's why I didn't believe in love . It gives us only pain.
He got up and went to the washroom for freshen up. When he came out find her woke up.
Arnav: Come.Lets go downstairs. Everyone is waiting for us.
Khushi: ok.
Arnav and Khushi came down. They took the dinner. After that they went to the room.
Arnav: Khushi you take the bed. Please, for the baby's sake.
Khushi was shocked hearing it from his mouth. She didn't say anything. She went to the bed and slept.
Days went like this. Arnav went to office at morning Khushi was with the family all the time, continued her dabba service. At evening Arnav came back soon as he knew though everyone was there at the house Khushi was alone as no one knew about her pregnancy. This was the daily routine.
One day during dinner time
Anjali: What happened Khushiji? Your weight is increasing day by day.
Arnav looked at Khushi.
Khushi: Wo di..
Nani: Leave it bitiya. But she is becoming beautiful day by day. Its better for her to gain weight now. So that it won't cause any problem during her pregnancy.
Arnav's head shot up. Khushi excused herself and left the place.
Nani: See thay are blushing.
Everyone laughed at them. After dinner Arnav went to his room and saw Khushi sleeping. He came near her and saw she was frowning during her sleep. Something was bothering her in her sleep. He touched her check. She relaxed and again slept hugging his hand tightly as her life depends on his
hand. Arnav could not got up as he knew some movement from his side will wake her up. He sat beside her and dozed off.
Next morning Arnav got up first due to the pain in his hand. He saw Khushi was still sleeping on his hand. He slowly removed his hand and went to the washroom.
Days went with normal routine.But the difference was Arnav was not taunting Khushi. Rather he was taking care of her. Slowly the last day of the contract came.
It was the day before the last day of contract. Arnav was in his office. Suddenly he heard a knock on his door. He looked up and saw his di.
Arnav: Di what are you doing here? Is there any problem? You should go to the hospital as it was your appointment. If there was any problem then you should have called me.
Anjali ignored his question and sat on the chair. She looked at him with disgust.
Anjali: So you remember my appointment but what about Khushiji's appointment?
Arnav: What?
Anjali: Chote why you both didn't tell us that she is pregnant?
Arnav: Woh di We thought...
Anjali: Yes you thought that if we came to know thwt she is pregnant than we won't let her to help me. Isn't it? But she is also pregnant. She also need care like me even more than me? Ok, You didn't tell us but you should be with her as it was her first scanning.
Arnav: Di how do you come to know this?
Anjali: I saw her in the hospital.
****Flashback*****
Anjali was walking along the corridor of the hospital. When she was passing a room she heard
Doc: I told you Mrs. Raizada to abort the child as it is in a critical condition. I know as a mother what you think. But..
Anjali stopped hearing the word Raizada. She peeped in and saw Khushi. She was shocked hearing that Khushi was pregnant.
Khushi: no doc . It is my child.The only one thing who is only mine.I cannot abort the child.
Doc: Ok. But you have to be careful. Any stress or anything bad may cause you or your child problem.
Khushi: Ok Doctor.
Khushi left the cabin. Seeing her leaving Anjali went to the cabin and asked the doc about Khushi's condition.
Doc: Woh may be she is having some mental stress. May be with her husband.
Anjali: What?
Doc: Yes Atthe very first day Mr. Raizada came with her. Then after that he never came. Not even during her first scanning. I asked her. She said that he is busy. But I don't think so. Whatever. I don't want to interfere in anyone's personal life but I just want my patient to be safe.
Anjali: Don't worry doctor she will be fine.
Saying this Anjali left the hospital and came to AR.
******End of the flashback******
********************************************************
thnx a lot for you comment.
******************************************************
Nov 8, 2012
SS : Bleeding heart (By Suparnasetu) (Thanked: 89 times)
There was a pin drop silence in the room. Arnav was thinking whether he should say hus di the truth or not. She is now 7 and a half months pregnant. But before he could do anything Anjali came to him and cupped his face.
Anjali: Chote she is very precious. Don't let her go. I know you always fight with each other. But I also know that you love each other a lot. I don't know what about you but she loves you a lot. May be more than I love Shayamji. And now she is pregnant. Don't fight with her. You may be angry on Khushiji but don't shout at her as she is carrying. It will stress her and affect YOUR baby.
Saying this Anjali got up and started to leave.
Arnav: Wait Di, I'll drop you to the house.
Anjali: No need of that. I can go. And don't worry I won't tell about her pregnancy anyone as it is your duty to tell everyone as father.
Anjali left the office. Arnav sat on his chair thinking about his Di's talk. He placed his head and thinking about his and Khushi's good moments. He didn't know when he dozed off. He saw he was walking on a lawn covered with carpet like grasses. He was not alone. On his side there was his love Khushi. He saw a little girl with bear foot ran from them and started twirling keeping her hands open. She was laughing. Suddenly something pricked in her foot and she screamed 'Papa'
Arnav: Princes.
Arnav's head shot up. He was sweating heavily. He was having a bad dream. He instantly got up.
Arnav: (to himself) Now I don't bother whether its my child or not. I will accept it as mine. I will accept Khushi as my wife. I'll give all the necessities , I will fulfil all wishes of the baby what he or she deserves as a child of Arnav Singh Raizada.
He quickly grab his suit and left the office.
*********************************************************
Sorry for the short update as my maa is taunting me. And Shallks here is the link of my second story. I am not getting the link of frist story. Sorry.
http://myeduniya.com/Entertainment/TvSerials/?SCID=483&revid=26929
*********************************************************
Nov 9, 2012
SS : Bleeding heart (By Suparnasetu) (Thanked: 111 times)
Arnav entered into the RM and found Khushi is sitting with the other members in the living room. He looked at his Di who was sitting just beside her in a meaningful look. Anjali understood and nodded at his. Arnav went to his room.
Anjali: Khushiji, Chote has just returned. I think you should check him.
Khushi: Ok, Di.
Then she headed towards the rooms she didn't want to create a scene. She entered in the room and saw Arnav was sitting on the recliner thinking about something. Arnav saw her and didn't know what to say her. Khushi went near the closet and start arranging the cloths. Both of them were silent. Still Arnav didn't get any word to say Khushi. After sometime OP came and told them that dinner is ready. They both went to downstairs. After dinner Arnav went to Akash's room to discuss with him about some deals and Khushi went to herroom. After half an hour Arnav went to the room and found Khushi sitting near the pool. He went near her and sat beside her. He didn't know from where to start but he knew he had to start.
Arnav: How are you?
Khushi: Fine.
Arnav: How is the baby?
Khushi: Fine.
It was getting harder for Arnav to continue the conversation as she was giving monosyllabic answers.
Arnav: What do you want a girl or a boy?
Khushi: A boy.
Arnav: But I want a girl.
Khushi tried to got up and Arnav helped her as it was her 5th month.
Khushi: There remained nothing between us. So there is no meaning of your want. Because you have lost the right.
Saying this she moved into the room and took the bed. Arnav sat on the poolside with a hurt heart but he knew she was right.
Arnav: ( to himself) You are right Khushi. I lost the right on you. Ok. I will tell you everything tomorrow.
Then he went for the sleep.
Next morning When Arnav got up he found the bed empty. He found the washroom was also empty. He looked at the watch and saw it was 7 a.m. He wondered thinking where may Khushi go at this early hour. He went to the closet and opened it for his cloth. He saw a little piece of paper there . He took and opened it. It was a letter.
Arnavji,
I know you don't want me near you even for a single moment. So I left RM at the very hour the contract got finished. I don't know why you married me by blackmailing me. You know very well that my jiji's marriage is a weak point for me from the very we first meet as you are the one for whom her first marriage was broken. But all this was useless. If you wanted me to marry you I would have married you without any word. But when you told me about the 6 months contract I was shuttered. Every girl has a dream about their marriage and my one was shuttered. Then when I came to know my pregnancy I thought after all you will be happy. But you refused to accept the child. Don't worry neither me nor my child will ever come to you. But I'll send the proof at the very moment it born that it is your child. And one thing you should know. I should have told you on the very moment I knew it but I stopped just for Di's shake. But I think I should say now before going so late. You know that I got engaged with the paying guest who was the paying guest of our house. Then you saw I was crying on the day of Havan in your house and the very next day my engagement was broken. That was the first day I saw Shayamji in your house as your jijaji. But he my fianc. When I came to tell di I saw how much she loves him and I could not tell you as you love you di more than your life. But Shayamji cheated Di more than he cheated me as she loves him a lot but I never loved him. So please save Di from him. I know how dangerous he is. I don't know you will believe it or not as you never believed me so I wish you will search about it.
Khushi Kumari Gupta.
Arnav sat on the bed shocked. He still could not digest the fact that Khushi has left him. One thing is for sure that he misjudged her. He screamed......
Arnav: Khushi................
Everyone rushed to his room hearing the scream. They saw Arnav sat the floor crying heardle. The piece of paper was in front of him. Anjali silently went to him and took the paper and read it.
*CRASH*
A hard slap hit on his check by his Di. Everyone was shocked. Arnav remained silent. Actually this physical pain is nothing compared to nothing than his mental pain.
Anjali:(crying hardly) Why, why you destroyed her life? What's her her fault?
Arnav: I....I thought she had a relationship with Shayam.
Anjali: No...no she was the also one who was also cheated. Actually it was my mistake. I should have told you.
Arnav: You know this.
Anjali: Yes. From the beginning.
Nani: Then why didn't you tell us?
Anjali: Just for shame.
Arnav: What shame?
Anjali: Shame of loving a cheater like him. I thought after being father and seeing her married he would change. But no use.
Arnav: But where is he now?
Anjali: In his real place. Jail. As he was a cheater in his job also. But I told you he is on trip.
Suddenly she screamed with a pain. She hold her stomach. Payal rushed to her and hold her.
Arnav: Diiii
Anjali: (in pain) No... Don't come near me. Never. Akash....hospital.
Akash: Ok di.
Then everyone left Arnav a disgust look and left him for hospital.
IN HOSPITAL
Everyone was out of OT including Arnav who was sitting alone in a distance on the floor After sometime doctor came out of the OT . Everyone rushed to her.
Doc: Don't worry. It's a baby girl. As she is a premature baby we have to keep her under conservation.
Akash: How is Di?
Doc : She is Ok. She is shifted to the private cabin. You can see her after an hour.
All this time Arnav was silent. He didn't know what to do.
After sometime nurse came and told that they can see Anjali. Everyone rushed to her. Arnav was the last one. Seeing him.
Anjali: Nani, Why he is here? Just tell him to leave us.
Arnav stopped at the entrance of the room.
Anjali: And Mr. Malik don't you dear to come near me or my daughter. You are very good at hurting innocent souls. You may hurt her.
Arnav was shocked hearing the name Malik.
Arnav: Di...
Anjali: Aren;t you Mr. Malik. You proved today that you are his son. He hurt maa and you hurt Khushiji. So get put from here.
Arnav looked at the other members just for support. But they were silent. So he left the Hospital , went to RM and closed the door.
AFTER 5 MONTHS
A parcel was received by OP which was for Arnav. OP gave it to him . He opened it. It was a syringe which was filled with 1 ml blood and a letter written ' I can have the DNA test' for proof. Arnav could well understood it was the blood of HIS child. He burst into tears.
***************************************
Thnx for the sweet comment.
****************************************
Nov 10, 2012
SS : Bleeding heart (By Suparnasetu) (Thanked: 83 times)
AFTER 5 YEARS
Arnav was coming down from his room while other members were sitting in the hall room . Everyone was shocked seeing him there but ignored him except two. That is Payal and her son Ayaan who was only 4 years old. Payal was happy. Extremely happy.
Payal: Is it really Arnavji?
Arnav: I wish so. I am going to check .
Payal: Where?
Arnav: Goa.
Ayaan: Bari pa I'll miss you.
Arnav sat on his level and kiss him on his forehead.
Arnav : I'll miss you too sonu.
Then he looked at the others member. They were seeing him standing there. He saw everyone as he was seeing them for the first time. He saw a girl of 5 years old standing near Anjali who was trying to hide herself behind her maa. Yes it was Aurin daughter of Anjali who was seeing her mama for the first time. Arnav let go off a sigh. He knew everything will be fine if only she is back. For the last 5 years he never came out of his room. Even no one bothered to visit him either except Payal . She was the one who looked after him. He promised to himself that he will come out of his room if he got any news about her. Anjali once asked Payal that why she is giving him so much time after what he had done to Her sister.Payal told that he is already in punishment. He needed someone who will give him the hope of her coming back. After Ayaan was born Arnav hold him as his life saviour. Ayaan spent most of the time in Arnav's room. But Aurin was new to him. He saw her first time after all this 5 years. So seeing him for the first time Aurin got scared. She knew there was someone who was her mama who lived behind that closed door but never had the gut to see him.
Then Arnav left RM for Goa. Today morning he got the news from the Agenda that Khushi is in Goa. She had a daughter named Arushi .Khushi is a school teacher whose salary is very low. But she got admitted her daughter in the best school of the town. ' after all she is Arnav Singh Raizada's daughter. She deserves the best and her maa is giving her that. ' Arnav thought.
***********************************************
Thnx guys for your comment. My Exam is on 13th till 1st. During this time I may not continue regularly. If you want then I can but it will be a small one. And after finishing the exam I will start a brand new story. Now tell me what you want
1) To continue regularly but small one
or
2) To give a long update once or twice during this whole time.
************************************************
Nov 11, 2012
SS : Bleeding heart (By Suparnasetu) (Thanked: 110 times)
Hey, I preferred the 1 as ' majority should be granted.'
***********************************************
After coming out from the airport Arnav headed towards her residence without thinking anything. He got the address by his agent. When he reached there he found an almost broken house. He was hurt thinking his Queen and Princess is remaining in this house. He saw the door was closed from outside as there was no one. He asked a passerby about them. He told that both of them were out for their respective school. He first thought about seeing Arushi but he had never seen her. And he also didn't want to come in front of Khushi so fast. So he went to the hotel.
At night he came to Khushi's house again. He saw light from there which indicated that they were there. His knees started trembling. He could not knock the door. So he went to the back of the house and saw one window was open. He peeped from there inside the room. It was the bedroom window and he saw a girl of 5 was playing with a teddy. Arnav's eyes welled up seeing his daughter in front of him for the first time.She was just like her mother Khushi. He controlled his urge to go to near her and kiss her on her checks. Then he looked here and there for Khushi but didn't found her. He saw the whole room and saw the onlt toy for his daughter was the taddy which was old. After some time Khushi entered into the room with a plate of food. She was wearing a sharee and her only jewellery was her mangalsutra. She was thin before but Now she is thinned but there was a motherly glow in her face. She came near Arushi and sat on the bed.
Khushi: Arushi, come have food.
Arushi: Did you have?
Arnav got shocked hearing her firm voice which was full of authority even over her maa.
Khushi: Come on I'll take it latter.
Arushi: I know you won't take it. I know this is the food for today and you want me to eat. How can you even think I'll take food keeping my maa starving?
Khushi: But you will fall sick. You have to take food properly.
Arushi: Ok. Let's share it.
Khushi had no other chance to left but to agree her daughter. She was just like her father always get what she wanted. But the difference was she loves Khushi a lot. Khushi wiped a tear drop from her eyes which was unnoticed by Arushi but was noticed by Arnav. He was one of the greatest businessmen in India, the king of fashion world but his queen and princess were sharing food which was hardly for one.
Arnav:( to himself) I promise Khushi you bad days are going to be end. I will give you both the right place of yours very soon.
On the other hand the mother daughter duo finished their dinner and arranged for their sleep. Arnav saw them lying hugged and heard their conversation
Arushi: Maa, I know you can't afford my school fees then why did you admitted me in that expensive school? I can go some other school.
Khushi: Stop it Arushi. You are my princess. You deserve the best.
Arushi: Then why Paa left me?
Khushi: Who said Paa left you? He loves you a lot.
She tried to hide her tears. How can tell her daughter that he denied her?
Arushi: I know. Then why he hadn't come all these years to see us?
Khushi: He have some important work.
Arushi: No he doesn't. He abundant us. And I hate him for that.
Khushi: Don't tell that about him. He is your Paa.
Arushi: I don't care.
Then she turned her face and slept. Khushi started shedding her tears and then dozed off.
On the other hand Arnav was hurt hearing the face that his own daughter hated him.
Arnav:( to himself) After all you are my daughter.
Then he left the place with a content in his heart and a plan in his mind.
*********************************************************************** *
Nov 12, 2012
SS : Bleeding heart (By Suparnasetu) (Thanked: 108 times)
Next morning Arnav got ready for his plan. One thing he understood that it was very hard for him to win the heart of his daughter. After all she is his daughter. In case of Khushi he knew that one day she will forgive him. She has that heart. If she can live him this much after what he did to her than she can also forgive him. Then he came out from his hotel and went to Arush's school.
After reaching to her school he didn't come out from his car. Then he saw the most beautiful scene in his life. His wife and his daughter were coming to the school holding their hands together. After reaching at the gate Khushi got down at Arushi's level and kissed her on her forehead. Then Arushi entered into the school then Khushi left for her school. After Khushi left Arnav got out from the car and entered into the school premises. He saw Arushi was playing with her friends. He smiled at her and went to the principal's office.
At afternoon Arnav again parked his car near the school. He collected all information about Khushi and Arushi in these hours. He knew Khushi will come after one hour after the school time to pick up Arushi. So he came out from the car and went towards Arushi who was standing near the school gate. He was about to call her but something stopped him. This was a new feeling for him to see his own blood in front of him. He stood there for about 10 minutes just starring at her. She just looked like her maa. But he knew she is like him in nature. After sometime he saw something was wrong with her. She was not behaving normal. Suddenly he understood everything and rushed towards her. She fainted. He caught her before she fall on the ground and pick her up in his arms. Then he told the guard to inform her mother that she is in hospital. Then he took her to the hospital.
Arnav was standing near Arushi when Doctor was checking her.
Arnav: Doc. Is she Ok na?
Doc: It is a case of hypoglycaemia. May be she dropped her breakfast which is very important for a diabetic patient. Don't worry. She will be Ok in few minutes.
Arnav: Thank you doctor.
Doctor left. Arnav went to near her and sat on the bed side chair. After sometime Arushi opened her eyes.
Arnav: Hey Princess how are you?
Arushi:( while sitting on the bed) Don't call me princess. Only my Maa call me that. By the way thank you for helping me.
Arnav: Welcome. Then you would not allow mw to call you princess. Then What shall I call you?
Arushi: My name is Arushi Kumari Gupta Singh Raizada.
Arnav : So you are Arushi Kumari Gupta Singh Raizada. Quite a long name.
Arushi: I know. Maa wanted my name as Arushi Singh Raizada but I love my maa a lot so didn't want to erase her name from my name. Ok, by the way who are you?
Arnav: Hmmm, to you who am I?
Arushi: Ok, to me you are an angel who saved me.
Arnav: Ok. As your wish.
Arushi: Ok from now I will call you as angel.
Arnav: Ok.
Then Arnav hugged her. He could not still believe that he was hugging his own blood. It was a strange feeling. After sometime he could feel Khushi was nearby.
Arnav: I think I should go now. Don't worry Your maa will be here in sometime.
Arushi: She is already here.
Arnav: How do you know?
Arushi: I can feel her presence. Ok wait for some time and meet My Maa.
Arnav: I have some important work to finish.
Saying this he left the room and saw Khushi was coming from one side of the corridor. So he left from the other side.
*****************************************************************
Nov 14, 2012
SS : Bleeding heart (By Suparnasetu) (Thanked: 98 times)
Khushi entered the room and found Arushi sitting on the bad. She rushed to her and hugged her.
Khushi: Sorry Princess. I am really sorry.
Arushi: It's Ok Maa. No need to worry.
Khushi: Who got you here?
Arushi: Angel.
Khushi: What?
Arushi: I mean I call him Angel.
Khushi: Where is he?
Arushi: Oh he left just before sometime as he had some work. Oh.. ho Maa should we go home now?
Khushi: Yes Lets go.
Khushi was all tensed thinking how to pay the bill back. She went to ask the receptionist about the bill who said that it is all paid. Khushi was surprised thinking who would pay the bill back. But she didn't question anything more. She took Arushi with her back.
From that day Arnav used to come to the Arushi's school and saw the mother-daughter duo from the distance at the morning and at afternoon he used to spend time with Arushi till Khushi come there. Arushi is now friendly with him and eager to meet him with her maa. But Arnav always used to deny it as he knew Arnav was her angel then she would never allow her to meet him.
One day morning Arnav saw Khushi was not wearing formal dresses. That means she didn't have school today. He decided to follow her today. So he followed her till her house. She get in. Arnav went to the back window and found her finding something in some empty boxes in the kitchen but failed. Then she sat on the chair of dinning table and started crying. Arnav couldn't held himself anymore seeing her cry. When he was about to come to the front side of the house he saw she was getting out. He again hides. She started walking towards somewhere and Arnav followed her. He saw Khushi was getting in a jewellery shop and gave something to the shopkeeper. After sometime the shopkeeper gave some money to her and she came out. Arnav instantly got in the shop .
Arnav: Can you show me what the girl sold to you?
Shopkeeper: Which girl?
Arnav: Who came sometime before?
Shopkeeper showed him. It was a payal. Arnav instantly recognise the payal.It was the last thing of her mother which was with her. So she is such a in need of money that she had to sell it.
Arnav: How much it costs?
Shopkeeper: Sorry it is not for sale.
Arnav: Why?
Shopkeeper: Because I kept it for my daughter.
Arnav: I will give you double money.
At last shopkeeper agreed to give him the payal. Arnav Took it and came out. She started walking towards Khushi's House. Suddenly he saw she was surrounded by some random guy and there was fear in her eyes. He heard the guys were saying
Guy 1: Hey beauty why are you selling all your jewelleries. Come with us you won't have to sell them rather you will get more.
Guy 2: We all know you are all alone. I think sometime you need any of us to fulfil yours needs.
All the guys laughed. Arnav was fuming with anger.
Khushi: Just get out of my road, you beast.
Guy 1: You the fairy tale that when the beauty kiss the beast the beast becomes the princess. Here you the beauty, I am the beast so wait for what? I also want to be princess
Saying this he started leaning over her. Arnav could not take it anymore. He came from the back of the Khushi and start beating the guy. He was facing back to Khushi as she couldn't saw his face. He started beating the guy badly. Then another guy came to him and punched him on his nose. His nose started bleeding. But he didn't stop. He again start fighting. After sometime the guys ran awat and Arnav was breathing heavily. He felt a hand on his shoulder. He knows the touch. Her touch. Now he has no other chance to face her. So he turned back and saw a shocked Khushi...........
*********************************************************** *****************
Nov 15, 2012
SS : Bleeding heart (By Suparnasetu) (Thanked: 87 times)
Arnav didn't get any word to say Khushi. His nose and lip were bleeding heavily. KHushi was looking at him shockingly. She didn't know what to do. To be happy that he is back to save her to be sad that he abundant them. But she knew one thing that he is hurt physically.
Khushi: Come with me.
Arnav had no other chance other than to follow her. When they reached to her house she told him to sit on the chair. He sat. She went to the bedroom and came with the first aid box.She dreesed his wound and applied the antiseptic cream. Arnav was all silent. Then Khushi went to the room again and came out with a purse. She went out. Arnav was still in the house. He got up and start visiting the house. After sometime Khushi came bag with a bag which was full of vegetables. She started cooking and Arnav was seeing her. After finishing cooking she served him. He start taking food as he was eating after years. But he took less food as he knew their capability. After lunch......
Arnav: How is she?
Khushi: Fine.
Arnav: Khushi woh..
Khushi: I think you should leave now. I have to go out.
Arnav saw the clock. It was the time when Arushi's school finishes. He got up and left the place. When he went outside he looked back and saw Khushi was looking at her blankly. He left for his hotel. He can't go to Arushi's school as Khushi will reach there soon and he don't want her to Know about Him and Arushi.
********************************************************************* ***
Nov 16, 2012
SS : Bleeding heart (By Suparnasetu) (Thanked: 99 times)
On the other hand Khushi was lost in her thoughts. She didn't remember when she reached Arushi's school. She saw Arushi was standind there outside the school.
Khushi: Let's go.
Arushi: Please wait. I am waiting for him.
Khushi: Who?
Arushi: Angel. Don't you remember the one who took me to hospital?
Khushi: Ok.But how do you know he will come?
Arushi: He comes here every day.
Khushi : Ok you wait here . I will go and pay your fees.
Arushi: Ok.
Khushi went to the accountant.
Accountant: How can I help you?
Khushi: I am here to pay the fees of Arushi Singh Raizada.( Arushi's school name). Fees of last three months.
Accountant checked the resister book.
Accountant: Madam it is paid.
Khushi: What? Who paid this?
Accountant: Sorry mam I don't know him.
Khushi: Ok.
Khushi came out of the office thinking about the man who paid the fees of Arushi's school.She came near Arushi but she was alone.They waited for about half an hour. But he didn't come. At last....
Arushi: I think he will not come. Let's go.
Khushi: Ok.
Then they left for the house.
At night 12.00 a.m. Khushi's house
Khushi and Arushu were in bed.
Khushi: Happy birthday princess.
Arushi: Thank you maa.
Khushi: Now tell me what do you want in your Birthday?
Arushi: A lot of love.
Saying this she hugged her mother.
Arushi: Maa..
Khushi: Hmm
Arushi: You know Angel comes to my school every day. We talk a lot. He loves me a lot. Sometime I think he is just like my Papa. I mean he loves me just a Papa loves a daughter. I wish I had a Papa like him.
Listening the word Papa Khushi remembered today's event. She saw Arnav today, after so many days. She dozed off thinking about him.
****************************************************************
Thnx for your comments. Please consider my problem. My exam is going on. So I can't give a long update.Sorry.
*************************************************************** ****
Disclaimer: The views expressed above are member's views and this website does not comply with it. The views expressed may not be factually correct. Incase of any issue please contact us/report it to us.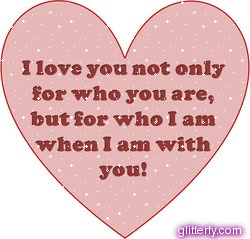 "None but ourselves can free our minds."