Life sometimes give second chance
Sep 22, 2012
Life sometimes give second chance (By setu)
Hey guys I want to start a new story full of emotions, tears, redemption , feelings and most importantly LOVE.
I'll start from the Arshi marriage due to MU.
Now please tell me sall i continue????
Sep 23, 2012
Life sometimes give second chance (By setu)
Chapter 1
Everyone was in Nani's room except Arnav.
Nani: Khushi bitiya ,you two have done a great mistake.But as I and Anjali Bitiya decided to choose you before for Chote, we are accepting you as the elder daughter in law in RM.Now I want you to fulfill your duty .Now take it one for you two and another for Akash and Payal.
She handed over two her.She gave one to Payal and her own one. It contained tickets for their Honeymoon to Bali.She
tried to protest but when she saw Akash was smirking to Payal and Payal was blushing she decided to stop.Because she knew if she protest Payal will not also go and she don't want to spoil her dream.She though to talk to Arnav.
On the other hand Shayam was burning in anger.This was too much for him.
Shayam: But Rani Shahiba Shale Sahab may have work?You should ask him.
Anjali: You too. Don't worry he will agree.
After that all went to their room. Khushi was thinking how to tell Arnav about this.She entered their room.Arnav was working with his laptop.She came near him and gave him the envelope. Arnav took it angrily and opend it...
Arnav: What the.... Khushi I remember I told you I will not consider you as my wife . What the rubbish it is? We are not going for this stupid honeymoon.OK.
Khushi:I also don't want this.But Jiji and jijaji...
Arnav: Enough khushi I am well known to you act.If you don't want then why didn't you tell that to them?
Khushi: Because I didn't want to spoil jiji and jijaji's happiness for me.I know they will not go except us.
Arnav: No you don't want to miss the opportunity to go Bali, remain in a luxury hotel ,and lead a aristocrat life.I know this type of girl very well.You Gold Diggers trap rich guys to lead a aristocrat life. Just for six month. Then you all comfortableness as Mrs. Arnav Singh Raizada will be over. Now I'm going to tell Akash that we are not going.
Saying this he moved towards Akash's room. When he was about to knock he heard Payal was telling
Payal: Thats good that Arnavji and khushi is also going with us.I am very much happy.
Akash: Yeah.But I'm thinking about Bhai.If he didn't want to go???
Payal: Then Akash......
Akash: I know Payal what you wanted to say?Ok we will not go either.
Payal: Thank you Akash for understanding me.But I wish they would go...
Hearing all these conversation Arnav left the place and headed towards his room. Khushi was right. So he decided to go to honeymoon with HER only for his brother.But deep in his heart he wished it would be their real honeymoon.
Sep 23, 2012
Life sometimes give second chance (By setu)
Arnav entered into his room and found Khushi sleeping in her bed near poolside.He went there and saw tear mark on her face. He felt a sharp pain in his heart.He went inside made his bed on floor and slept.After marriage he used to sleep there as his lady love was also sleeping on the floor.But he never showed this to her.
Next morning Arnav woke up early . Whenhe came back from washroom he saw Khushi was also up.She went to washroom . Arnav was thinking about her.After their marriage she never fought with him,talked with him unnecessarily,and most importantly he didn't see her smile.She smiled with others but that smile didn't touched her eyes.At that meantime Khushi came out from the washroom.Arnav came out of trance hearing the sound.He got up .
Arnav: Get ready by evening .We'll leave for Bali today itself.
saying this he left the room .Khushi didn't ask him any question. Because she knew she will not get the answers.When she is not getting the answers of the most important questions of her life,i.e.why he married her then what is the surety of the silly question. She got downstairs for preparing breakfast.
Sep 25, 2012
Life sometimes give second chance (By setu)
Khushi came down and went to the kitchen.She saw Payal and Anjali was also there.They also saw her.
Anjali: Khushiji and Payalji go and pack your stuffs.You are leaving today evening.
Payal: No, di.I've already done.You go and take rest.You should not work in this condition.
Khishi: yes di you go.I and jiji will manage everything.
So Anjali has to leave the kitchen.
On the other hand Arnav valid a credit card on Khushi's name.
In his heart: As my wife she deserve it.
In his mind: I've to pay her for this six months.
He came back home at afternoon. He thought to see a huge luggage in their room.But he saw nothing.For a fraction of seconds he felt disappointed thinking she is not going.
Arnav: What the...Khushiiiiiii
Khushi: Ji Arnavji
Arnav: Aren't you going? Where is your luggage?
Khushi shows him her cloth bag(the one you see in with her)
Arnav: Are you kidding?being my wife to whole world you are taking this to bali?
Khushi: I've none other than this.
Arnav: Oh Yeah Anew drama to get sympathy ( giving her one of his bag) take this
Khushi: But this one is too large.
Arnav saw her stuffs.He was surprised seeing her stuffs. There were two sets of night dress , Three sets of Churider and two sarees.
In his heart: How can a girl can be so simple???
In his mind: She is showing me these so that she will get more.
Arnav: Use it.You will must buy some more stuffs.So Take it and you keep it.(giving his the credit card.)Using it you can buy all thing you want.
Then they heard Anjali's voice .She was calling them to come down.They went down said bye to everyone then went ti airport. They check in and board on the plain. Arshi's sit was in front and Payash's was just their back.Khushi would have happy because she was going out of India for the first time. But she got the flashback of last night.
She came out of trance hearing Payal's voice.
Payal: Khushi don't worry .Just don't look down.
Arnav heard Payal is telling Akash that Khushi has height phobia. He looked at her. He saw no emotion in her face. He
felt a sharp pain in his heart. She also forgot to be afraid . He got the flashback of her being afraid.He looked at her hand. It was clutching the cover of the hand rest. He smiled himself. She will never get changed. His heart was telling him that she needs him. He slowly put his on hers. He felt she was being easy with his touch.He saw her face. She was
looking at his questioningly but didn't ask anything. Arnav felt disappointed deep in his heart. He wanted to talk with her.But his mind stopped him.
In his mind: Stop this nonsense. She is just a gold digger and wanted to ruin your Di's life.
This very thought brought him in reality. He left her hand and took a magazine and started reading.
Sep 25, 2012
Life sometimes give second chance (By setu)
The rest of the trip was eventless. They landed in Bali and went to the Hotel .They were surprised seeing Anjali booked 2 honeymoon suit for them.They checked in and went to their respective room.Arnav and Khushi entered their room .It was a big room abd there was a balcony from which the sea can be seen.Khushi again got the flashback of last night.
***Flashback****
Arnav: You don't want to miss the opportunity to remain in a luxury hotel......
***End of Flashback****
She didn't say anything.She took the cloth and went to the washroom.Arnav was surprised seeing her attitude.It was not the Khushi he knew, he felt for. He came out of his thought by the sound of door.Then he went to the washroom.
On the other hand Khushi was puzzled seeing his action in the plane. She was surprised seeing still he cared for her. But then why he did this with her.If he would ask her to marry him simply she was ready for that. Especially on that very day.She took the blanket and pillow and went to the balcony.
When Arnav came out of the washroom he saw her arranging to sleep there.
Arnav: What the.....What are you doing there? What type of drama it is?
Khushi: You told me that you don't want to breath in the same room where I breath.So.....
Arnav felt a sharp pain in his heart. His heart always wanted her to remain in his room, in his bed,in his arm safe and secure. But again he got the flashback of her hugging Shayam. "She deserve this.She deserve this for ruining my Di's life."Saying this to himself he went to sleep. But not on the bed on the floor.
Sep 25, 2012
Life sometimes give second chance (By setu)
Next morning Arnav woke up first.He went to see Khushi at the balcony. She was still sleeping. Her knees was about to touch her face.Arnav Understood it was due to cold. He took his blanket and covered her. Then he went to freshen up.He came out and start working with his laptop.
After sometime KHushi woke up.She was confused seeing the blanket over her. She looked at him. She understood it was his work. She got up, folded her bedding and went to washroom. When she came out she heard a knock on the door. She opened the door and saw Payal and Akash was there.
Payal: Khushi, lets go to the sea shore.
Khushi looked at Arnav. She wanted him to agree. But he was still working with his laptop.
Khushi: You go Jiji. He has some work. After that we will go out. You go with Jijaji.
Payal: Khushi you come. When he will finish the work he will join with us.
Khushi: No jiji, you go. It's your honeymoon not a family trip. Enjoy yourselves.And Jijaji , please take care of her.
Akash: OK Khushiji. Take care.
Then they went . Khushi closed the door and wanted to the balcony.Arnav listened all the conversation. He was amused seeing her sense. The rest of the day Arnav was with his laptop and Khushi was in balcony.Arnav sometime wanted to take her out but something stopped him. That was his ego.At the time of dinner Payal asked Khushi about her day
Khushi: Oh Jiji.. First you say how was your day ? Your are looking so lively... Hmmm
Payal blushes.Arnav saw how she skipped the matter.
Days went like these. Everyday Arshi remained in their room and Payash went to tour.Everyday Payal asked about Khushi's trip but Khushi skipped the matter.One day Payal told her
Payal: Khushi today you will not skip the matter. Now tell me where you have gone these days.
Arnav looked at Khushi. How she will manage today?
But Khushi started .He thought she was with him in the room all these days.When she went there?After dinner they went to their room. Arnav needed to talk to Akash .So he went to their room . He was about to knock he found the door open. He entered the room. He heard a conversation from the balcony.
Payal: Akash I think there is something fishy in Arnavji and Khushi.
Akash: Why do you think like this?
Payal: First she refused to come with me. Second she always ignored my questions about her tour.
Akash: But today she explained .
Payal: Yes.But she explained . But she told us about the place which can be seen from the balcony of her room.And rest of the description was from her dream about her honeymoon. And she love to move around in a new place.
Akash: Don't worry. You know them na. Everything will be OK.
Payal: I wish so.
Arnav left the place. He totally forgot that he came there to talk to Akash. He entered into their room and saw Khushi is in the balcony. She was looking in front. He followed her glance and saw she was looking at the market today she described during dinner. Suddenly he took a decision .
Sep 27, 2012
Life sometimes give second chance (By setu)
Arnav went to Khushi.
Arnav: Tomorrow be ready sharp at 10. We will go to market.Ok
Khushi: Ok.
Then they both went to sleep. Next morning they got up ,became ready and went to mall. At the entrance of the mall they saw a jewellery shop. They entered there. Khushi selected three sets of necklace and bought it .But Arnav noticed that she was eyeing on one set. It was a chain with a pendent. The chain was made of white gold and the pendent was embedded with a diamond. With the chain there was a pair of diamond earring . It costs about $2500.With all his surprise she came out from the shop without buying it. Then they entered into another store. There they bought two shawls and a shirt. After that they came out from the mall. They went to hotel. It was about 2p.m. Khushi went to washroom and Arnav was working with the laptop. Suddenly he heard a knock on the door. Arnav opened the door.
Man: Sir, I'm the manager of this hotel. Today there is a grand party at evening on the occasion of 25th anniversary of the hotel. So you and Mrs. Raizada are invited. Will you attend the party sir, please.
Arnav: Ok. We will come.
Man: Thank you sir.
The man left. Arnav closed the door. At the mean time Khushi came out from the washroom.
Arnav: Today evening we have to attend a party. Be ready on time. OK.
Khushi: Ji.
During afternoon Akash and Payal came to their room. Akash was talking with Arnav while Khushi was talking with Payal. She was showing her what she bought today. Arnav was surprised listening that among the three sets of jewelleries one was for Anjali, another was for Mani, and third one for Payal. And one Shawl was for Nani and another was for Mama. And the shirt was for Akash. She didn't buy anything either for herself or for her family.
Payal: But Khushi why didn't you buy anything for yourself?
Khushi: Because I got everything what I wanted .(Looking at Arnav) May be not the way I wanted but I got it. I don't
need anything.
Arnav was shocked hearing her statement.
In his heart: Is that me what she wanted ? Does she really want me? Does she really .......
In his mind: Stop it. It is just what I'm thinking. This is not right. Which I saw at that night is right. She is a gold digger and wanted to ruin my Di's life.
He came out of his thought hearing Akash's voice.
Akash:Ok Bhai.We are going. We have get ready.
Payal and Akash left the room
At evening Khushi came out from washroom wearing a red sharee. Arnav without seeing her went to washroom . When he came out he saw she was ready. Arnav was just mesmerized seeing her beauty. He started to came towards her in a trance. But stopped at the middle hearing his phone ringing. He then came out of the room being angry on himself for losing control.
At Party
Everything was going well in the party.Payal and Khushi was talking with the ladies and Akash and Arnav was talking with the gents. But Arnav was stealing glances on Khushi. Khushi felt thirst so she went to the bar and ordered a glass of cold water. Then she felt a familiar sensation. Her Heartbeat. She looked at Arnav.He was looking at her. She got lost in his eyes. She took the glass and drink the water without breaking the eye lock. As soon as she drank it she could understand it was not water it was something else. But it was late. Suddenly the hall became dark. There was an announcement for dancing. Somebody pulled Khushi to him and started dancing. But Khushi can't protest him as she was under the influence of alcohol. Arnav saw it through the dark light. He closed his fist .he went to the bar and took about three to four shots at once. Though he was a great business personality he never had that. He went to Khushi and that man angrily. He pushed the man and punched him heavily.
Arnav:( Shouting) how dear you touch my wife?
He took Khushi up in his arm and left the place. On the other hand Khushi could not understand what was happening.
In their room
Arnav entered the room and closed the door angrily. He place her on the bed and about to shout to her. But something poured water on the fire of his anger. That was her beauty. He became soft. He came closer to her. Khushi was also lost in his eyes. Suddenly she felt a soft touch of lip on hers. She closed her eyes. A shiver passes through her spine. She also accepted the lips. They kissed very passionately. After that they lie on the bed and started making their first love but not for love, rather it was for need. Need of two bodies, need of primitive desire of human being. And all it happened due to the influence of Alcohol.
***************************************************************
T hank you guys for your sweet comment.
*****************************************************************

Sep 28, 2012
Life sometimes give second chance (By setu)
Next morning Khushi got up first. She felt a sharp pain in her head. She was about to turn bet she couldn't. She found herself in Arnav's embrace. She was shocked and confused. How comes? How she reached here? Then she got the flashback of last night. She looked at him.He was sleeping peacefully. Who will tell that it was the great ASR? Khushi got up from the bed quietly and went to the washroom. She came out wearing a green saree .She then came out from the room and went towards the sea shore.She came to the sea shore for the first time they have come to Bali. She sat on the sand.
Khushi( To herself): What will he think now? I trapped him. But what about me? What will I do now? I loved him, no love him still now after what he did to me. I always wanted to be his .But not in this way........He doesn't love me. He hates me. I should not love him. He doesn't deserve my love.
Again she thought about last night. She touched her mangalsutra
.
On the other hand Arnav woke just after Khushi left the room. He found herself on the bed covered by blanket. He couldn't understand anything. He got a blur vision of last night. He searched for Khushi.But she was not there. He quickly got up from the bed went to washroom and came out as soon as possible. He went to balcony .
Arnav( to himself) : What will she think about me? She will think I use her . I use the the opportunity of her being out of sense. But where is she?
The he saw a familiar figure on the sea shore. Suddenly a thought ran across his mind. What if she.....
He just came out of the room running and ran to the sea shore. He found her sitting there and holding her mangalsutra.
He shouts her name.
Arnav: Khushi........
Khushi looked at him. She became afraid.
Khushi(to himself): Is he here to scold me??? (To Arnav) What happened?
Arnav felt relief and could understand she also was afraid of his reaction. Suddenly he didn't get any word to say.
Arnav: Woo Khushi ..... We have flight at evening.
Khushi: Don't worry. I'll be ready on time.
Saying this she got up and start walking. Arnav without talking anything followed her tried to understand what was in
her mind. All he could see in her eyes that there was a satisfaction and happiness. He could not understand why it was there.
In his heart: Is she happy? Does she really...
In his mind: Stop. May be she is thinking that with this she could trap me.... NEVER
After that they didn't talk much till leaving the Hotel. When they were about to get in the car suddenly
Arnav: Akash you go ahead with Payal and Khushi. I'll be there soon.
Akash: But bhai...
Arnav: Just do what i say.
Saying this he left the place. Akash knowing his brother very well didn't say anything. He along with Payal and Khushi went to airport. After their check in they waited for Arnav. After half an hour Arnav reached there. They board on the plane.
They reached RM about midnight. Everybody in RM was sleeping. OP opened the door and served them dinner. After having dinner they went to their respective room.
*******************************
If it is a boring update let me know. I've stored many emotions for future. Do you want me to rush on the story soon or go step by step.
*********************************************************************** *********
Sep 28, 2012
Life sometimes give second chance (By setu)
Next morning when they came down for breakfast they found everyone was there. They greeted them .After breakfast Arnav and Akash left for office and the ladies were in their living room.Khushi gave all the gifts to them.
Anjali: But what have you bought for yourself?
Khushi: Woo Di...
Payal: Leave it Di.I also asked her. Do you know what she told?
Anjali: What?
Payal: She told she have everything what she wanted.
Everybody giggled at her statement. Khushi was embarrassed.
Khushi: Of course. I have a nice in law's house .
Anjali: Now tell me what my unromantic brother gave you?
Khushi( To herself): The best night of my life .
Anjali: What?
Khushi: nothing.
Anjali: OK if you don't want to tell us its OK. After all its your personal matter.
She told in a teasing way. Everybody giggled. Khushi got embarrassed. She left the place blushing.
2 months passed. Nothing have changed much. Arnav was always busy with his work. But his heart was always with Khushi. He used to come back early so that he can see her. Khushi was happy with her laws. Sometimes she became sad thinking that she will not live here forever. Shayam didn't get any chance to talk to her as she was always with either Payal or Anjali or Nani. She was happy but not the she was before her marriage.
One day at morning Arnav was working in his room with his laptop. Suddenly he heard a familiar giggling. He came out from the room and saw Khushi was talking with Anjali and laughing with her heart's out. He saw the same spark in her eyes which he saw before marriage. He felt happy. Yes she is back. In the evening when he was about to enter his room he heard Khushi's voice.
Khushi: You know how much I am happy that you are coming. I am so alone here..........I know everybody is here but I can't open my heart to anyone except Laxmiji............Oh Laxmiji Ok when you will come I will introduce you with her .OK.
Arnav was wondering while listening the conversation. Whom she was talking? Shayam... the first name came in his mind. He stormed into the room and went to the poolside. Seeing him Khushi stopped her conversation. She looked at him frighten. Arnav saw none was there . He was about to say something then OP called them for dinner. They came down. At dinning table everyone was present except Shayam.
Arnav: Di, Where is JIjaji>
Anjali: Oh Chote . He has gone to Chenni for an important meeting this morning for one month. Why?
Arnav: No, like that.
They took their dinner silently.
Arnav:( to himself) : Am I a fool. She was talking about Laxmi and Shayam Know her very well. But with whom she was talking???
After dinner they came to their room. Arnav saw Khushi was pacing in the room. Suddenly she came to him.
Khushi: Arnavji, I want something.
Arnav felt happy. She was wanting something from him for the first time.But didn't show it in his face.
Arnav: What?
Khushi: Will you allow me to sleep here in the room.I promice I'll sleep in the corner and won't disturb you. Please.
Arnav was taken aback. He didn't expected this. She was telling that she will remain as far as possible but he always wanted her nearest. He was also tensed because he also used to sleep on the floor. Finally he got a solution
Arnav: No need of that. You sleep on the bed and I will take the recliner.
This was too much for Khushi.
Khushi: No its Ok
Arnav : Do what I say.
Khushi didn't dear to say anything. She did what she was told.
A week passed like this. Everyday Arnav found Khushi was talking to someone. Somebody was coming. But he could not find out anything. One day nobody was there in the house.Anjali and Nani went to Mandir. Payal went to GH Mami was in a party and gents were in office. Khushi was alone in the house. In the office Arnav was thinking about her. To whom she was talking . Then he got a file. It was the bill of Credit Card. He was surprised that Khushi didn't use even a single rupee. But she bought many things in honeymoon. From where she got money? He didn't get answer. He took his car's key and derived to RM. When he was about to enter the room again he heard her talking. He could not take it anymore. He stormed into the room making a big bang sound with the door.
Arnav: What the hell are you doing ? To whom are you talking?
Khushi: (Angrily) That's none of your business.
Arnav: Oh Yah. But my business is from where you got the money to buy things in Bali. You didn't use the credit card which I gave you.
Khushi: I'll answer you if you answer me one thing.
Arnav: What?
Khushi: Why you married me? From the day of marriage I never asked you this question.
Arnav didn't expected this one. But he was in an angry state.
Arnav: Because I know that you are in a relationship with Shayam. And wanted to ruin my Di's life. Thats why I married you so that you cannot ruin her life. Otherwise I had no wish to marry such a characterless woman.
Now it was Khushi's turn to get shocked. She also became angry.
Khushi: You are miles away from the truth Mr. Raizada.
Arnav: No what I saw is the truth. I saw tou hugging him in the terrace. And told him to leave my Di.
Khushi: No. You didn't saw the whole.
Then Khushi told him the whole truth. From when she met Shayam to the marriage night. Arnav was shocked. But his mind didn't believe it.
Arnav: I don't believe such a girl who has no character.
Saying this he pushed her aside angrily and left the room. Khushi was not ready for this. She hit on the wall and then fall on the bed. Her stomach hit the edge of the bed and she screamed with pain.
On the other hand Arnav was about the main door when he heard the scream. He still couldn't believe that he hurt her physically. He ran towards the room and the scene before him took his breath away. Khushi was on the bed unconscious on the floor. Her head was bleeding. But that was not the cause of being worried. He saw a thin line of blood came out from the edge of her salwar, made its way along her foot and landed on the floor near her foot. Arnav screamed.
Arnav: KHUSHIIIIIIIIIIIIIIIIIIIIIIIIIIII.
****************************************** **********
Hey guys don't scold me. I told you first that it is an emotional story. Don't worry from next update you will see a new love story between them. A new starting between them. But in a emotional way.
********************************************************
Sep 29, 2012
Life sometimes give second chance (By setu)
Arnav ran towards her and screamed her name. But she didn't answer. He took her in his arms and headed to the hospital.
Arnav(shouting): Doctor my wife .......please
Doctor: Don't worry Mr. Raizada. We are talking care of her.
Doctor took her to the OT. Arnav was standing outside still could not find out what he did. He hurt her physically. Oh. No. The he tried to find out was she saying the truth? Was she really innocent? The he recollected that yes she told that her fianc's name was Shayam. And she never meet with his Jijaji before that pooja and that day she was upset. On the very next day they found her engagement was broken. Now he could make two and two to four. Yes she was innocent.
Arnav: ( To himself) What have I done? I.....I....didn't believe her. How could I do this to her. I've to apologize to her. But will she forgive me? Am I deserve her forgiveness?
At the meantime Doctor came out from the OT.
Arnav: What happened Doctor? How is she?
Doctor: She is alright. But......
Arnav: But what Doctor?
Doctor: Oh Mr.Raizada.Sorry to say your wife had miscarriage.
Arnav: What??????? Miscarriage????
Doctor: Yes. She was pregnant for about two month. But it was good for her. I told her to abort the child as it was a risk for her. But she refused. She told me that the baby was her life. Her only support to live in future. Only sign of her love. Mr. Raizada, I don't know about your personal life but I think she went through a lot of mental trauma. Please take care of her. She loves you a lot. Ok you will able to see her after half an hour.
Saying this doctor left the place. Arnav was still in shock.
Arnav: What have I done? After what have I done she still loves me. And baby....She was pregnant( He closes his eyes and got the flashback of the very fateful night in Bali) with ...my....baby. Now I can understand to whom she was talking? That's why she was happy? And I killed my own baby.
Voice: Papa...
Suddenly he heard a voice from backward. He looked behind and saw a girl of 2 or 3 years was running towards him extending her hands forward. He also extended his hand. But the girl crossed him. His eyes followed her and saw she went to her father . Her father took her in his arm and kissed her on the cheek. She also kissed him. They went away.
Arnav looked at his extended hand in disbelieve. He killed his OWN child with these hand. How could he did this? Suddenly he fall on the ground and cried loudly. Everybody looked at him but didn't say anything.
Nurse: Mr.Raizada.You can meet your wife now.
Arnav came to the world. No he had to be strong for her. But will he able to meet her? No, he had to. She suffered a lot. Now its his turn to suffer. He got up and went to her cabin. He was about to enter he saw her sitting on the bed . He had seen her all emotions in her eyes before. Tear, smile, anger, everything. But now her eyes were just stone. She was looking the wall forward. Arnav couldn't take it. He again came out. But after sometime he entered in the room just for her. He went to her and sat by her.
Khushi( without looking at her) : I got the money from my salary when I worked for you.
Arnav felt a sharp pain in his heart.
Arnav: Khushi why didn't you tell me that you are pregnant?
Khushi: Because I thought you will abort the child.
Arnav: Khushi... I'm ...
Khushi: I've already forgiven you.
Arnav: How could you Khushi...
Khushi: Because it was her last wish to forgive you.( Touching her stomach). She made me understand that what you did was for Di.
Arnav : How do you know it was she?
Khushi: She told me.
Still she didn't look at him. He could not take it anymore. He came out of the room. Then Doctor called him to his room.
Doctor: Look Mr.Raizada. She is still in mental shock. We expect patients to cry in this state.But she still hasn't drop a tear. Now you have to take care of her. I am giving her sleeping pill you could take her home now.
Arnav: Will she..
Doctor: Don't worry. She can conceive again. But first you haave to take her out of the trauma.
Arnav nodded .He took sleeping Khushi to RM. When he entered into the house with Khushi in his arm everybody was in living room.When they saw them in this condition they ran towards them .Arnav told them to keep silent with his eyes. He took her to their room and placed her on the bed. He told the nurse to take care of her and went to the living room. Everybody followed him to ger answer. They all sat on sofa and Arnav sat on the floor near Anjali.
Arnav: Di today I want to tell you something. I know it will hurt you a lot but if I don't tell you it now you may get greater shock in future.
Anjali:( Being afraid) What chote?
Arnav told her everything. Why he married Khushi? What he did to her? What she told him today? How he hurt her? How he found out the truth? How he got to know she was pregnant?
Saying all this he could not hold himself anymore. He burst into tears.Everybody was in tears. Payal gave him a disgusting look . Anjali was still shocked. She came back to earth hearing Arnav's voice.
Arnav:(Crying) Di.........Di.............. I......I....hurt her. I killed my own baby.......... Di see (showing his hands) I killed her with these hands.Di... Di..... I...am a beast,isn't Di? Even beasts save their babies . But see me I...I killed my own baby.
Anjali was hurt . But she thought she have to remain herself strong for her Chote. As he has to remain strong for Khushi. Arnav already proved himself as best brother.Now its her turn to prove herself. She kept her hand on his head.
Anjali: Chote......
***********************************
Everybody thanx for your valuable comment. I know you didn't want the miscarriage. But I thought a different story.Sorry. And please remain with me and support me.
***********************************
Disclaimer: The views expressed above are member's views and this website does not comply with it. The views expressed may not be factually correct. Incase of any issue please contact us/report it to us.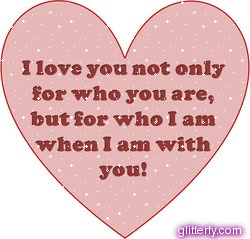 "None but ourselves can free our minds."