IPKKND and EHMMBH crossover: Love Is Indescribable.
Jun 25, 2012
IPKKND and EHMMBH crossover: Love Is Indescribable. (By Alishaluv) (Thanked: 39 times)
Hello everyone! I am writing a story which is a crossover between IPKKND and EHMMBH. This will be my fourth story so hopefully is gains as much recognition as my other ones. Im sorry I ended my last two stories so suddenly. I just wanted them to be over so I could start this one which is for both the EHMMBH and IPKKND fans. I will start writing the story on the 27/28th the last day of exams/school. Until then; here is an list of characters and their families. Enjoy!
Family #1~ The Raizadas- The richest family in Delhi
Anjali is the oldest sibling in the family. She is married to Abhay.
Abhay is Anjali's husband. He lives with the Raizadas as his parents kicked him out of the house for marrying Anjali, a girl who is not able to give birth to a child (a barren).They have a loving relationship.
Arnav is the middle sibling. He has had overseas education and now takes care of his father's business Raizada designs which he as changed the name to AR Fashions. His fathers company was never as famous as Arnav's now is. He is protective of both his siblings.
Jeevika is the youngest sibling. She is currently going to university to persue her last year for her bachelors in science. She is a friend of Khushi. Her nani has also engaged her to Viren Vandhera.
Naniji (IPKKND) is the only elder in the Raizadas family.
Family #2~ The Vandheras- A rich family, but not richer then the Raizadas
Aakash is the oldest child. He is married to Payal, his childhood sweetheart.
Viren is the middle child who is a famous practicing lawyer. He is engaged to Jeevika.
Maanvi is the youngest of everyone. She is a famous professional actress who believes marriage can cause a dent in her career. But she is very fun-loving and childish at the same time. She says she is to young for marriage.
Mami and Mamu (IPKKND) are the parents of these three. Mami wants to become like her daughter; a famous celebrity.
Family #3~ The Guptas- A middle class family
Virat is a aspiring singer who lives with his two younger sisters. He has a strict no marriage policy.
Payal is the middle sibling who is married to Aakash and lives with the Vandheras.
Khushi is the smallest sibling in the family. She goes to the same university as Jeevika but is doing her last year of bachelors in design.
Buaji (IPKKND) is the guardian of all the three kids.
Since there are already to many characters, i dont have Chaudarys. I also only have four elders is because of the so many characters, it would be to much to handle. I have been planning this crossover for quite some time now, so i hope you guys LOVE it!
Kisses Alisha,
Jun 26, 2012
IPKKND and EHMMBH crossover: Love Is Indescribable. (By Alishaluv) (Thanked: 32 times)
Arnav (on the phone): Jeevika, are your classes over? Viren is coming to see you today and I need to get you home. I wonder why these boys have to stare at the girls face forever before marrying them.
Jeevika (laughing): Yes bhaiyya. My classes are over. How would you know about anything? Di is married, now I'm getting married but, you, you being the second oldest still aren't married!
Arnav: Are you really going to give me this lecture? Anyways, Im on my way. Come to the front of the university; at the gate.
Jeevika: Ok bhaiyya.
Jeevika cuts the phone.
Khushi: Who was it?
Khushi was a close friend of Jeevika. Though Jeevika took science classes and Khushi took design, they always had time for each other whether it be lunch, after school or between classes.
Jeevika (blushing): Bhaiyya. He's coming to pick me up since Virenji is coming to see me.
Khushi: Array wa wa (wow wow).
Before Khushi could say anything, Arnav came out of his car and slid beside Jeevika.
Jeevika: Bhaiyya, this is Khushi. And Khushi, bhaiyya.
Arnav brought his hand forward for a handshake. Intially Khushi was confused but then she shook his hand.
Khushi: Khushi Kumari Gupta.
Arnav: Raizada. Arnav Singh Raizada.
Khushi: I haven't seen you forever. I mean me and Jeevika have known each for quite some time now and I've even met Anjali Di once, but i've never been able to...
Arnav: Jeevika there's a change in plans.
Khushi frowned as Arnav ignored her.
Arnav: You know Viren's sister, Maanvi? Her film is priemering tonight and they want all five of us to go.
All four of us was Naniji, Arnav, Jeevika, Anjali and her husband; Abhay.
Khushi: Maanvi Vandhera? I'm a huge fan!
Arnav: Alright then.
Jeevika: Khushi you should join us. Bhaiyya she's Virenji's brothers sister-in-law.
Arnav: Your brother-in-laws sister-in-law? Wow you keep in touch with these relations.
Khushi: I see Aakash jiju and Viren bhaiyya all the time but i've only seen Maanvi once; at jiji's wedding. She must be to busy with her shooting. Virat bhaiyya might want to go to; i'll call him.
Khushi took the phone and headed toward a shady spot under a tree.
Arnav: What the... remind me when did i agree to her coming?
Jeevika: Leave it bhaiyya. It's just this once.
Arnav nodded. He couldnt refuse either of his sister's. They were all he considered family.
Khushi: Virat bhaiyya can come; thought he didnt seem as excited as me.
Arnav (under his breath) : Who can be more excited then you?
Khushi: What?
Arnav: Are you going to call your jiji and jiju too? And the whole in-laws family?
Khushi was silent. Arnav gestured towards the car.
Arnav: Chale?
Khushi: I'll have to bunk a few classes.
Arnav: And this is why i dont like Jeevika hanging around with you; bad influence.
Jeevika: Bhaiyya! She's doing a bachelors in design. Maybe you can hire her as a designer in your company.
Arnav: In her dreams she couldnt even be the intern.
Jeevika (whispering to Khushi): Don't mind him; he's just always a grouchy head.
Khushi smiled and nodded. They soon reached the movie theatre that Maanvi's film was preimering in.
Khushi: OMG IS THAT MAANVI?
Nobody answered and Khushi realized she had just said something stupid. Who didn't know how Maanvi Vandhera looked like? She was the biggest superstar in bollywood.
Arnav: And there's Viren.
Viren walked toward Arnav.
Viren: Hey bro.
Arnav: What's up man?
Viren: Maanvi's having those fits.
Arnav: What do you mean?
Viren: Where everyone tells her to put on make-up but you know how much she's against make-up.
Khushi: Naturally beautiful!
Viren: What are you doing here?
Khushi: Why? Can't i come?
Viren: Of course.
Khushi ran over to Virat who was exiting his car.
Viren: Jeevika...
Jeevika: Hanji Virenji.
Arnav: And this is the point the brother leaves.
Arnav smiled and went toward Maanvi. Maanvi held Arnav in a hug.
Maanvi: Kyun Mr. Raizada? How does everything look?
Arnav: Great! It's wonderful. But your face is postered everywhere and that gets annoying.
Maanvi: Don't worry, i'll get my people to take the posters off. They get over-whelming; even for me.
Arnav: A star who likes looking at her face in every mirror she can find?
Maanvi: You know I'm not like that.
Arnav: What did the doctor say?
Maanvi: The reports aren't in yet. I told him about all the symptoms and he said it might actually be true.
Arnav and Maanvi were very good friends. The biggest superstar in India and the richest man in Delhi were bound to be close.
Arnav: You'll be fine. But i guess you'll have to cut your dream of going to Mumbai. You need to look over yourself and you cant do that alone.
Maanvi: I guess.
Khushi ran over and hugged Maanvi.
Maanvi: Hey Khushi.
Khushi: Aap kaise hain?
Maanvi: So far so good. The movie is starting. Let's go inside.
Abhay had still not reached the theatre and Anjali was looking around for him frantically.
Arnav: Don't worry Di. He'll be here soon.
Anjali (smiling): Look at Jeevika she's go happy with Virenji right? Being alone and all.
Arnav: She's at a movie theatre. It isnt really alone.
Anjali: Alone enough.
Khushi was on the left side of Anjali she hugged her close.
Khushi: How are you?
Anjali: I'm fine.
Khushi: When should we be expecting the good news?
Anjali: What good news.
Khushi: When are you and jijaji going to become parents?
Anjali frowned. Arnav gripped onto Khushi's wrist tightly and dragged her over to a corner.
Arnav: Why the hell do you open your big mouth? I dont know you; my family barely knows you and you just say whatever comes out of your mouth.
Khushi: What was wrong with what I said?
Arnav: Di has been through so much pain her past because of that issue. I wont let you try to hurt her. Don't you dare!
Khushi: Arnavji, what did i even say?
Arnav: Anjali is a barren! She can't have any kids in the now or in the future. I have spent all the money possible on her treatment but it's impossible to even try. This one thing as wrecked her life so much; you dont even know anything.
Khushi: S-sorry i never knew.
Arnav listened to the sweetness of her voice and was mesmerized.
Arnav: Just keep it in mind and dont do it again.
Khushi nodded obidently. He looked towards Maanvi who was talking to Virat. She might have cancer and only he knew. She didnt tell any family member, friend or media; just him. Hopefully she was alright otherwise her life and career would be tarnished.
Maanvi: Maanvi Vandhera.
Virat: Virat Gupta.
Maanvi: Aspiring singer huh?
Virat: Yup.
Maanvi: What makes you think that i will help you out?
Virat: I never asked you too.
Maanvi: True. But that's why you're here. I can give you a shot. After all the piece you showed me was pretty impressive. But i need some details. What's your age?
Virat: 26.
Maanvi: Status?
Virat: Single. Why? Are you interested?
Maanvi pretended to throw up.
Maanvi: Not in my wildest dreams. I just need to tell my agent you dope! But that's about the right info, i dont know why you havent made it into the industry. Maybe it's because you're cocky.
Virat: Me and cocky? Not at all.
Maanvi: You have a no marriage policy. But no to say i dont. It's something i need because of my career.
Virat: What makes you think people wont like you if you're married?
Maanvi: Because people look for specific quailties in stars. Sometimes i wonder if i have those qualities, then i get worried.
Virat: I bet your wonderful the way you are; don't pretend.
Maanvi: Well we're really similar in weird ways such as our marriage policy rule.
Virat: My sisters yell at me for that. Khushi's the youngest; Payal is already married and she's younger then me.
Maanvi: I know Payal weirdo. She lives in my house.
Virat: I almost forgot. My sister lives with a show-off superstar.
Maanvi: I am not a show-off person!
Virat: You're wearing a designer gown.
Maanvi: So? Im not wearing any make-up.
Virat: You do look fine.
Maanvi: And you look a little under average.
Virat: Hey it's not my movie premiere.
Maanvi: I'll catch you later.
Maanvi left holding hands with her film co-star.
Arnav: Di is jijaji here?
Anjali: Look there he comes. Finally.
Anjali smiled and held onto Abhay's hand.
Arnav: Let's go inside and let the movie begin.
I think this is the longest update i have ever done so please love it! lol. It's just the starting. In a little while everything will get more interesting but right now it's just the introduction. Please comment and keep on reading!!!! Wish me luck on my exam (just 2 more). I love writing this story that's why even though i have exams im still writing :) Thanks for commenting everyone! And if you ever want to chat my email is alishasharmaluv@hotmail.com.
Thanks and Kisses Alisha,
Jun 27, 2012
IPKKND and EHMMBH crossover: Love Is Indescribable. (By Alishaluv) (Thanked: 29 times)
Inside the theatre everyone sat in one row (from left to right): Abhay, Anjali, Arnav, Khushi, Virat, Maanvi, her co-star, Naniji, Mami, Viren and Jeevika. Well watching the movie Maanvi moved close towards her co-star and talked to her hearts content.
Virat: Do you mind, im trying to watch the movie and I think you should try too.
Maanvi: And the cockiness is back. Ive watched all the scenes a trillion times; well ive acted all them out, i already know what`s going to happen. By the way, Sandhna commits gets shot and Arjun runs out of his wedding to find her laying on the floor; then he kills himself.
Virat throws his popcorn in the air.
Virat: Great!
Khushi: Array bhaiyya, what happened (my question mark key doesnt work so plz so mind that).
Virat: Don`t worry. Sorry i split the popcorn.
Khushi: Don`t worry about that.
Anjali is leaning on Abhay`s shoulder and Arnav is leaning away towards Khushi.
Mami: Array hato. Let me be near my beautiful daughter.
Mami kicks Maanvi`s co-star out of his chair.
Mami: So Maanvi, when is your next movie coming outis.
Maanvi: I havent signed any film yet.
Virat: What! Then what did you...
Maanvi holds Virat`s mouth shut.
Mami: Oh, that is a very big huge disappointment.
Virat: Why but i thought...
Maanvi: Shut up already will ya.
Virat puts his finger to his lips.
Mami: You know im always looking for a part in a movie so letis me knows.
Maanvi: Of course mama.
Virat: I understand now.
Maanvi nods vigoursly. Mami leaves.
The movie finishes and everyone walks out.
Arnav: Well Maanvi Madam, it wasnt all that good.
Maanvi smacks Arnav on the back.
Maanvi: Im getting my reports tomorrow. Please be there.
Arnav: Dont worry.
Khushi walks up to Jeevika.
Khushi: Jeevika, is Arnav always like this with Maanvi. Are they dating.
Jeevika: Of course not. I have no clue why they are like this; it`s only been a week or so since they`ve been best buds. Before that they were just hello-hi friends.
Mami: Hello Hi Bye Bye, did someone say hello-hi.
Viren: Jeevika, there you are. Mama has planned the wedding in two weeks in a hall. You are ok with that right.
Jeevika: Virenji you know i just wanted a small wedding.
Viren: I know but-
Mami: I will never let my son have a wedding less then a prince`s; it will be grand.
Khushi walks towards Arnav.
Khushi: Sorry for earlier.
Arnav: What do you mean.
Khushi: With Di and all. I never knew. She`s been married for a while now so i just thought like that automatically. I dont know why or what got into me I just...
Arnav smiled.
Arnav: Don`t worry about it. Di has faced a lot of problem in society and i dont want her to remember her past pain. Abhay`s family had everything planned with Di`s wedding but they broke it when they found out she was a barren. Di couldnt stop crying for so many days straight and i cant see that happen to any of my sisters. Jeevika is emotional but Anjali is over the top emotional. I dont want her to break. Abhay lives in my house now because she went against his family to marry Di, he really loves her.
Khushi: I know you dont trust me and all but thanks for telling me even though.
Arnav: I can`t really find anyone to talk to you know. Everyone is busy with all their couple things going on.
Khushi let out a laugh.
Khushi: And you and Maanvi.
Arnav: Did you really think there was something between us. We are just good friends; she`s like my third sister.
Virat: Khushi are you coming. I`ll get you some golguppa on the way; for spilling the popcorn. Sorry about that, again.
Virat held his ears.
Khushi: I`ll be there in a minute.
Arnav: And i can already see there is something wrong with your family connections.
Khushi: No one can be like your family with so much love. We`re just a small middle classed family. Virat is to much into proving himself as a established singer because Babuji never believed in him. Now his heart is so hard, he has no time for love. And jiji`s married. I dont really have anyone. But`s no problem. Im a bit of a loner now that even Jeevika is getting married.
Arnav: Dont worry about it. If you ever need to talk Im always here.
Virat: Khushi! Payal is coming over, i just got her call. Are you going to come.
Khushi: I`ll catch you later.
Arnav: Bye.
Today`s update was not interesting but i just want the couples to start out slow so i can actually have them in love and all. Tomorrow will be more focused on Virat and Maanvi because Khushi and Arnav are closer then Virat and Maanvi are. Anyways i have just one more exam tomorrow then it is all over!!! Finally :) My email is alishasharmaluv at hotmail.com if you want to chat. Sorry all my keys r messed up. I cant use question marks either or a at sign cuz my keyboard is just complicated :( I hope its fixed up by tmrw. Please read further because as i said last time this is just the beginning, picture abhi baki hai meray dost :P It gets way interesting later but i need to make my way up till that point where i can use all my ideas. Also, if you can, please do thank my post too :D
Love u guys,
Jun 28, 2012
IPKKND and EHMMBH crossover: Love Is Indescribable. (By Alishaluv) (Thanked: 28 times)
THE FOLLOWING DAY AT THE GUPTA HOUSE:
Maanvi called Virat on the number he had given to her the day before.
Virat: Hello.
Maanvi: I found a really great deal for you; and you have to record it right now or else you'll miss out so meet me at the film studio in filmcity. Dev bhai will tell you where I am.
Virat: Right now?
Maanvi: Abhi yaar! Hurry up im waiting.
Maanvi cut the phone as Virat was about to say something. Virat quickly tossed on a checkered shirt and flung his shoes on.
Khushi: Where you going bhaiyya?
Virat: Maanvi just called me; i think she might have a gig for me.
Khushi: Good luck!
Khushi said before Virat ran out the door.
AT THE VANDHERA HOUSE:
Viren: Aakash bhai im going to go meet Jeevika today. Do you mind telling Mom? She'll probably give me a lecture.
Aakash: Not if i give you one first. Come on, you're always talking about her, wanting to meet her and interrupting her studies. Im pretty sure no one in her family likes that, especially Arnav. You know how strict he is.
Viren smiled.
Viren: It's love bro... you wouldnt know.
Aakash coughed.
Aakash: Remind me again, which one of us is married?
Payal comes into the room.
Viren: Bhabhi, tell your pati to stop bothering me. I want to go see Jeevika and he's stopping me. Didnt he do this at the time of your marriage?
Payal: Devarji, how many times do you have to see Jeevika? One day she's going to get tired seeing your face every hour. Mark my words, you're not even married yet! Let the poor girl enjoy her bachelorette hood. She wants some time with her family, studies, shopping, after that she's all yours.
Aakash: Dekha? Now go to work Viren, you said you're client was meeting you at ten.
Viren: Shoot! Gotta run.
THE RAIZADAS:
Arnav: Di are you going to be alright?
Anjali: Chote you ask me this everyday and the answer is always the same. Im not sick or anything plus naniji is here.
Arnav: Take care of yourself alright?
Abhay: Saalay sahab, dont worry Im here for my Anjali.
Arnav: And you're also late for work.
Abhay: Oh yeah, cant do that again. Bye sweetheart.
He kissed Anjali on the forehead before leaving.
Anjali: You dont think that Abhay will leave me do you? Im always afraid he will. I cant ever have a child and it's already been four years. He might get tired of me.
Arnav: You're crazy Di. You know how much he loves you. He loves you so much he left his family for you. And people stay married for seventy years so why not four? Stop thinking negative, after the night is over the morning always comes. And it's time for that morning, so dont fall back in the past.
Anjali smiled and walked up to Arnav and cupped his face in her hands.
Anjali: And it's time you get married too chote. Jeevika is already getting married and i need another pair of hands around here. Not Hari prakash or om prakash, female hands. Then I can play with your children too.
Anjali giggled.
Arnav Im not marrying and Im not having kids.
Anjali: You say that now, wait a while.
Arnav: That while isnt going to come anytime soon.
Anjali: Then i cant have little kids living in my house. You'll get married chote, i'll forcibly get you married.
Arnav: Whatever you want to think Di but i dont believe in this love thing. And if i even have kids i'll give my first one to you. Pucca promise.
Anjali smiled.
AT THE STUDIO:
Virat found his way to the recording studio.
Virat: Sorry Maanvi I'm-
He looked around the room. It wasnt just Maanvi, there were so many other people.
Maanvi: Hey Virat!
Manager: I want to see what you've got, then we'll record the final one ater on today.
Virat: For what?
Manager: Mannu babe, you never told him?
Virat clenched his fist. Babe? Are you serious? She was 20 and he was like 50. But Maanvi didnt seem to mind at all; it was usual for her.
Maanvi: Virat come on go sing. If they like you, they'll put you as Abhimanyu's voice.
A man walked toward him, he was the same one that was her co-star in the other film as Arjun. The one she was talking to, the one she held hands with.
Abhimanyu: Hey dude, im Abhimanyu. Call me Abhi.
Virat: Virat Gupta.
Maanvi: He's my next co-star in my next film.
Virat: Wasnt he in your last one?
Maanvi: I know but our chemistry is so good! Too good apparently said by the film critics.
Virat: I bet i would have better chemistry with you.
Maanvi raised her eyebrows.
Maanvi: Acha? Maybe ill give you a chance in my next film.
Virat: Abhimanyu ka role churalu (should i steal abhimanyu's role)?
Abhimanyu: Very funny bro.
Maanvi just smiled.
Maanvi: Go sing your butt off.
She pushed him towards the recording room. He sang this song:
Click here to watch the video on YouTube
When he came out Maanvi was speechless.
Maanvi: Wow you really sing from your heart. Who was it for?
Virat: Remember the no marriage policy.
Maanvi: There wasnt a no dating policy.
Virat: There's no girl in my life. What about i just dedicated that to you.
Maanvi grinned.
Maanvi: I would like that.
Manager: Virat my boy! You've got extreme talent! And you sound just like Abs here.
Virat wrinkled his eyebrows. He was offended.
Manager: Let's get you signed and ready to sing. But after lunch break. Go on everyone, shoo shoo, come back afterwards.
Virat turned around and walked away with Maanvi.
Maanvi: You got the part in a super hit film!
Virat: How do you know it will be a hit?
Maanvi: Because im in it, im just kidding.
Virat: That's actually the reason you know. How do you stand these type of people?
Maanvi: It's my job, my life, im used to it. We're all family now.
Virat: Sadly im part of that family with Abhi and your manager.
Maanvi: Shukla.
Virat: I mean Mr. Shukla.
Virat looked back.
Maanvi: He's very serious about his lunch breaks, dont worry he left and he wont bother you.
Virat: Where we off too?
Maanvi: Grab a salad or something? I never brought roti today.
Virat: Yeah i guess.
Maanvi: After all we're partners now.
Virat: What?
Maanvi: Yeah you're in my movie. We work together, i know Abhi is the person who plays your voice but we're still parents okay?
Virat: What ever you say.
There's another super long update. That's for exams being over. Yay exams are over! School is over! Except tomorrow but other then that life's good lol. Thanks for reading, keep on reading and commenting. If you want to email me my email is alishasharmaluv@hotmail.com. Please do thank my post and that's about it! So everyone enjoy there summer like I will! I'll be working on this the whole summer :)
Kisses,
Jun 29, 2012
IPKKND and EHMMBH crossover: Love Is Indescribable. (By Alishaluv) (Thanked: 23 times)
Arnav was now driving to work. He was already late and it was only getting worse because of the traffic. People were coming out of their cars and screaming; apparently there had been a accident. Arnav just sat there holding his head.
Police Officer: There has been an accident; it will take some time to clear up.
The voice sounded familiar but Arnav didnt seem to car.
Arnav: What the hell? Why is it taking so long?
He decided to take matters into his own hands and got out of his car.
Arnav (to himself): Some of us are getting late! I knew i shouldnt have came this way. Middle-class people dont even know how to drive! They even have broken down cars.
He got up to the officer to see people getting rushed into an ambulance. The crash looked pretty bad. There was a scooter and a car which had crashed. The scooter was badly crashed but the car remained unharmed. He felt bad for the lady (he could tell by the hot pink scooter) that had been in an accident.
Police Officer: The way is cleared now, everyone please go back into your vehicles.
Arnav ran back to his car. Why had he even gone near the crash? He did absoloutely nothing. Soon he was driving again.
VIREN'S OFFICE:
Viren: So please fill out these papers and bring them back to me at the latest tomorrow. The case starts the day after and i want everything in order.
His client nodded before leaving his office. Viren dialed Jeevika's number but she didnt pick up. He called again but she never picked up. The third time he called she picked it up.
Jeevika: Who is this and why do you keep on calling? Im in the middle of a class!
Viren laughed.
Viren: Sorry i just felt like talking to you.
Jeevika gasped and Viren heard he. He chuckled.
Jeevika: Sorry Virenji, i didnt mean to sound so rude. I was just in the middle of class and my first exam is tomorrow.
Viren: Dinner at 7?
Jeevika: Sorry Virenji, i have a exam and i really need to study. Bhaiyya will cut me into pieces if i dont get full on 100s.
Viren frowned.
Viren: What about lunch? I'll pick you up right now.
Jeevika: This class ends in five minutes and it's my last one for the day. Pick me up then and dont let bhaiyya know. Then drop me back to the university campus. I need to go now or else my teacher will kill me. Im under a bench right now for you.
Viren laughed.
OUT AT LUNCH:
Maanvi: You can go back to the studio and record.
Virat: You're not coming?
Maanvi: Do i look like a singer? I need to go somewhere with Arnav.
Virat: You're not going to support me?
Maanvi: You dont need it.
Virat: Are you two dating? You guys are always talking and hanging out. He seems at ease with you unlike stressed out him.
Maanvi laughed.
Maanvi: What makes you think that? We're just friends. You must be the 1000th person who said that.
Virat: If so many people think that then it must be true.
Maanvi: It's not. We're just friends!
Virat: Girls and boys cant just be friends.
Maanvi: You of all people believe that?
Virat: Yes i do.
Maanvi: Then what are we?
Maanvi and Virat stared into each others eyes before Maanvi got a call.
Maanvi: Excuse me.
Maanvi picked the phone up.
Maanvi: Arnav?
Arnav: Are your reports out? We have to go to the hospital to get them.
Maanvi: Oh of course! I'll be there right away. Like right now.
Maanvi cut the phone.
Virat: He always calls you and you guys always go out somewhere.
Maanvi (whining): Stop! We're only friends and that's it. He cares about me that's all. And he knows a secret no one else knows. Im not going to tell anyone it's that important.
Virat: Exactly. He's the first one you tell everything to.
Maanvi: Because i feel comfortable around him. It's not like we have to be dating you know. And why are you so uptight about it? It's my life, my problem. Arnav is my friend not yours so back off and stop getting over protective! You're not my boyfriend okay?
Maanvi ran away from him and hopped into a auto to get to the hospital. Virat stood there dumbstruck wondering what had just happened. But he left to record his song.
AT THE HOSPITAL:
Arnav: You're finally here!
Maanvi: Sorry i made you wait so long. It's for me yet you came, that means a lot to me.
Arnav: What are friends for?
Maanvi smiled.
Maanvi: I just need to ask Dr. Chopra for my results. I'll be right back.
Arnav nodded. He walked around. A nurse bumped into him and he bumped into one of the room's doors which led him to a patient. That patient was none other then Khushi.
Arnav: Khushi? What are you doing here?
Khushi looked around, she was alone with Arnav.
Khushi: I just got a little hurt in the morning. Accident near the court.
Arnav: That was you? I was there too. Are you okay?
Khushi: Im fine dont worry.
Arnav: You're sitting with a big fat bandage on your arm!
Khushi: Please dont tell anyone. They'll get worried for no reason; especially jiji and buaji.
Arnav: Yeah like they're not going to notice!
Khushi: They said my arm is broken for a year or so before it can heal again and I cant afford a steel one to help. Not like i want one because they just make everything worse, and then buaji will notice.
Arnav: What? I'll pay for one no problem. Buaji is going to notice when one of your arms is disabled and cant work at all.
Khushi smiled weakly.
Khushi (softly): I told you i dont need one.
Khushi turned closer towards Arnav.
Khushi (angry): That stupid driver! He killed my scooty! People are blind these days, trust me.
Arnav smiled; same ol Khushi.
Khushi: What are you doing here?
Arnav: Oh shoot i almost forgot! Maanvi must have got her reports by now.
Khushi: Maanvi?
Arnav ran out the room just in time.
Maanvi: Apparently the report isnt ready yet. It'll be ready tomorrow. I hate when they do that! Now i have to waste both our times tomorrow. That is if you want to come.
Arnav: Dont worry about it; i'll be here.
Maanvi: Alright thanks. Bye.
Arnav: What are friends for Mannu? Bye.
Maanvi left and Arnav waved at Khushi from outside the door she smiled weakly.
Khushi called Virat. He had just finished recording his song.
Virat: Hey Khushi.
Khushi: Bhaiyya, dont freak but im in the hospital. I didnt want to tell you but Arnav said i had to tell someone; at least i think that's what he meant, so i did plus the hospital papers and all.
Virat: Arnav? What's he doing at the hospital? And what happened to you?
Khushi: He came with Maanvi to get some report then left with her i think. I'll tell you everything just come to the hospital.
Virat cut the phone.
Virat: Arnav, Maanvi aur reports? Did that damn rich dude make her pregnant?!?!
VIREN AND JEEVIKA:
Jeevika rushed into Viren's car.
Jeevika: Virenji hurry up. Let's eat then you can drop me off.
Viren nodded just then Arnav's car started driving beside them.
Jeevika: Virenji it's Arnav! Now what do we do? Why isnt he at work? Oh god!
Viren: I'll go faster, if we go slower he'll be able to see out faces in the mirror.
Jeevika: Do something! We're right beside him now he'll see us for sure!
Viren sped faster. Jeevika got a call.
Jeevika: Hello bhaiyya?
Arnav: Where are you?
Jeevika: In university where else? I just finished my class.
Arnav: Do you want me to pick you up? You should start studying for your exam.
Jeevika: No! I mean dont come yet.
Arnav: There's some damn guy on the road trying to race me. One minute Jeevika.
Jeevika: He's onto us Virenji.
Viren: Duck down. Jeevika hid at the bottom.
Arnav: Look it's Viren! Hold Jeevika.
Arnav signalled him to stop the car.
Viren stopped as did Arnav.
Arnav: Wow Viren, im on the phone with Jeevika. What perfect timing! Do you want to talk with her?
Viren silently nodded.
Viren: Hello Jeevika? Yes everything is fine. You're in university huh?
Viren gave the phone back to Arnav.
Arnav: See Jeevika you were missing Viren, there is your daily dose of his voice.
Jeevika: Yes that is true...
Arnav: Did you hear something in your car?
Viren: Nahi to. It's just your phone. It's not out loud.
Viren blocked his car by stretching when Arnav approached.
Viren: I have to rush over to another cilent for lunch sorry.
Arnav: I can come with, i mean i havent ate yet either.
Viren: No! Im eating lunch at his house that is. That's why. Im sure if you call Maanvi she knows some great places to eat and can take you out. She's free today and tomorrow, her schedule is hectic when she begins filming the day after.
Arnav: It's alright. I dont even feel like going to work today. And i havent either. I just told Aman to do my things; nothing important. I'll go home and eat roti.
Arnav suddenly thinks that if Maanvi has cancer and doesnt have time for her treatments, how will she recover? He would tell her tomorrow.
Arnav: I'll leave then.
Viren: And we will too.
Viren covered his mouth.
Arnav: We?
Viren: Im just late for my appointment so i automatically think im with my client right now because it is that time period of having lunch.
Arnav nodds suspciously before leaving.
Jeevika: Are you serious? Now bhaiyya will think you're mental.
Arnav is still on the phone.
Arnav: Jeevika? Who are you talking to? I'll pick you up at four then, alright?
Jeevika: For sure. I was talking to ummm Pari, my friend.
Arnav: Alright, dont go out anywhere and stay on the campus.
Jeevika: Bye.
This is offically the losted update ever made lol. I thought i would go over the limit of words. Anyways i was just so hyper that i wanted to continue and continue :) First day of break yay!! I did the best on my social exam which i thought i would do that worst at cuz i suck at social n the exam was boring/hard. I yawned so much. I like math and science better. And writing of course but not rlly ELA. LOL aside from my whole subject conversation, i hope you liked the update and im finally on track. I know where everything is headed and i have everything planned. I wont disappoint anyone for even a second! Please comment, thank and keep on reading! My email is alishasharmaluv@hotmail.com if you want to give me a shout. Until then enjoy!
Kisses Alisha,
Jun 29, 2012
IPKKND and EHMMBH crossover: Love Is Indescribable. (By Alishaluv) (Thanked: 23 times)
The next day Maanvi had told Arnav to come meet her early morning in the hospital. Once he got there, she was already standing there.
Maanvi: I'll go get the report.
Arnav walked into Khushi's hospital room.
Khushi: Tum phir aagay?
Arnav: Do you have some sort of problem with me?
Khushi was silent she reached over to grab some water but split it on herself.
Khushi: Damn my right arm!
Her right arm was the one that didnt work.
Arnav: You have no patience right? Always independent; learn to depend on some people to you know. Otherwise your life wont go so well. Dont avoid people. Here.
Arnav put the glass to her lips so that she could drink water. While gulping down the water, Khushi's gaze was fixed on Arnav's eyes.
Khushi: The doctors told me today... my arm will never get back to normal. It was hit really hard and it wasnt just a car accident it was a scooter; i had nothing protecting me.
After Khushi finished drinking the water, they still had their eyes fixed. Out of the unknown, Arnav was holding Khushi's hand but none of them knew. Maybe because it seemed so real, so natural.
Arnav: Nothing will happen to you believe me. Where's Virat?
Khushi: He isnt here; he came last night.
Arnav: And your family?
Khushi: Jiji doesnt live with us and buaji, Virat must have told her something.
Maanvi: Arnav! Where are you? The reports are here!
Khushi: You came with Maanvi again?
Arnav: Yeah gotta run.
Khushi's smile faded. She thought that he had come just for her.
Maanvi: What were you doing in there?
Maanvi looked toward the room.
Arnav: Nothing. Why would i go there? I dont know anyone that's sick or had a accident.
Virat came inside the building but no one saw him.
Maanvi: Okay then... cross your fingers. You open it; tell me what the result is.
Arnav looked at her. She was like his younger sister fighting for her life, that couldnt happen his older sister already had a problem. The test had to be negative otherwise, her career, her family, she would break. He opened the package. He read the result. Positive. He couldnt meet Maanvi's eyes.
Maanvi: What's the result?
Arnav: Im sorry. Positive.
Two hearts crashed; Maanvi's and Virat's. Quickly she wrapped her arms around Arnav and started crying.
Maanvi: Why did it have to happen with me Arnav? Why? I cant handle it.
Arnav: Hey, you have to be strong. For me?
Maanvi wiped her tears away.
Maanvi: I will act like nothing happened, like everything was the same as before.
Arnav nodded hopefully. Virat had heard everything. He hid his face and entered Khushi's room.
Arnav: You can battle this cancer and make it lose ok?
Maanvi nodded.
Maanvi: Thanks bro; you're a true friend.
IN KHUSHI'S HOSPITAL ROOM:
Virat: I cant believe it! What i thought was right. I was so hoping it was wrong. But i knew it, they had something brewing between them.
Khushi: What happened bhaiyya?
Virat: What happened is that Maanvi's pregnant! And you want to know who the father is? You wouldnt want to know. It's Arnav! Can you believe it? I saw them reading the results outside and they came to the hospital together twice! Oh god!
Khushi (whimpering): T-that can't b-be true bhaiyya.
Virat: But it is!
Khushi: Maybe it was another test they came for.
Virat: Together? Really? Even if only one of them came for a test why would the other come with? Because they are dating! Now they're going to become parents.
Khushi: That doesnt mean it's true bhaiyya. They must just be good friends and they obviously care for each other.
Virat: Khushi think logically. Even if girls and boys can be friends, they cant be so close. Maanvi could have brough a girlfriend.
Khushi was shocked now.
Virat: Sorry i dont know why im over-reacting. Do you want some water? Your water is empty.
Khushi: Arnav already gave me water.
Virat: How dare he? Now he's hitting on my sister too?
Khushi: Bhaiyya he wasnt hitting on me at all. I think he loves Maanvi. We're only friends.
Virat: The doctor was pretty hard about your arm wasnt he? Don't worry about it, im always here.
Khushi knew he wouldnt always be. He cared to much about himself then about her. It would be impossible to melt his heart from rock. She needed someone to care for her, to understand her but with a arm that didnt work, who would marry a disabled girl?
Jun 30, 2012
IPKKND and EHMMBH crossover: Love Is Indescribable. (By Alishaluv) (Thanked: 24 times)
VIREN AND JEEVIKA:
Viren: Sorry for all that. I'll drop you back right now.
They had both finished their mexician dish at Delhi's top restaurant.
Jeevika (blushing): Dont worry about it Virenji, it was all worth it.
Viren smiled.
Viren: Now before Arnav comes to pick you up i have to get you to the campus. Otherwise he'll have me for dinner!
MAANVI:
Maanvi had just reached home and Payal had greeted her.
Payal: Maanvi how are you?
Maanvi: Im fine bhabhi.
Payal: What's the envelope in your hand for?
Maanvi: T-this? N-no-nothing bhabhi.
Maanvi rushed to her room and sat in a corner. She couldnt cry. Not now. Maanvi Vandhera the biggest bollywood actress couldnt have cancer. She couldnt lose her hair; what would people think for her? She had to be strong.
Payal: Maanvi open the door! Look Aakashji Maanvi closed herself in the room. I dont know what's wrong.
Aakash: Maanvi open the door or else i'll call Viren, Mama and Papa.
Maanvi quickly fixed herself but decided she couldnt look them in the eye and lie. She would break down.
Maanvi: Im okay bhaiyya. Bhabhi please dont worry. It just hasnt been a good day. Someone just wrecked my day.
Aakash: Who? Abhimanyu or Mr. Shukla? They cant do anything to you Maanvi, your Maanvi Vandhera. They cant harm you because they know what will happen.
Maanvi: Bhaiyya they never did anything. It wasnt any of my film family.
Aakash: Then what is? I havent ever seen you cry.
Maanvi: Im not crying! Im behind the door bhaiyya how do you know Im crying.
Payal: Because your bhaiyya knows you Maanvi and i know you. You cant be a depressed stressed out girl no matter how hectic your schedule is. You're always happy and enjoying every moment of your life.
Maanvi: Oh god! Im 100% fine and I havent changed. I'll be downstairs for dinner please dont stress Im coming.
Payal and Aakash both left. How could she tell them? How could she tell anyone?
THE GUPTAS:
Buaji: Oh Nandkishore where is sanka devi? Virat have you seen her?
Virat: There she is bua. She's coming with Arnav. Wait? Why is she with Arnav?
Khushi entered with Arnav. He had just picked up Jeevika and dropped her home with Anjali, Abhay and Naniji.
*FLASHBACK*
Khushi: Arnavji, what are you doing here? Why do you keep on coming to the hospital with Maanvi?
Arnav: Im not with Maanvi. Khushi come.
Khushi: Where?
Arnav: You said you couldnt tell your buaji and jiji right? I'll help you, i'll handle everything.
Khushi: No Arnavji, i cant.
Arnav: You can be discharged now, why are you sitting in the hospital for no reason? They cant help your arm at all.
Khushi: Why do you want to help me?
Arnav: Because i want to. I just have to.
Khushi: Par Kyun?
Arnav: Do you want my help or no?
Khushi nodded.
*END OF FLASHBACK*
Buaji: Arnav bitwa? Why is he here?
Virat: I dont know why the hell he's coming to my house! How dare he come with my sister?
Buaji: Tum kya sanka devi ka parva kartay ho kya (do you even care about Khushi)? You just need a excuse to yell at everyone Virat bitwa. Calm your mind.
Virat turned his head.
AT THE RAIZADAS:
Jeevika: Anjali Di, how are you?
Anjali: Oh no!
Jeevika: What?
Anjali: You've turned into chote and Abhayji.
Jeevika: Di, of course I have to care for you. This polio has even made you so weak you cant handle carrying a baby.
Anjali didnt react to what Jeevika had just said about her never being able to become a father.
Anjali: Chote has diabetes.
Jeevika: I know. Im the only lucky one. That's why even though im the youngest, i have to look over my family.
Abhay: Hey im here for my family too.
Abhay was a tall man built man who worked at the local hospital as a surgeon.
How Abhay looks like: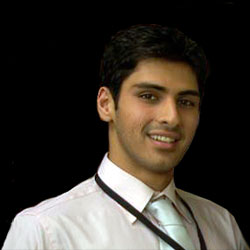 Jeevika: Of course my jiju is here too. Di, you're so lucky to have such a loyal husband.
Anjali smiled.
Naniji: Are you any less lucky Jeevika beta? Virenji is such a good man. I can tell how much he cares for you.
Jeevika blushed.
Anjali: Woh to hai (that is true). Now my younger sister is getting married. The day my little Jeevika gets married, I will start thinking of Chote's marriage. He was after me, yet even after Jeevika's wedding he wont be married.
Jeevika: Im pretty sure bhaiyya has is perfect match where ever she is. But bhaiyya is a one peice, the girl will be sweet not like him. She will improve him from a madman to a honest punjabi munda. So honest, so straight-forward.
Abhay: Saali saheba, as many ads we put out, it'll be hard to find Arnav's perfect match.
Jeevika and Anjali: That's not true!
Naniji: My chote doesnt need any matrimonial ads, he will have a love marriage just like you Anjali.
Anjali: Humari Jeevika is left out.
Jeevika: No! I love Virenji! Our's will be a love marriage that was arranged. But mainly love.
Jeevika realized what she had just said and bit her tongue. Everyone laughed.
Jul 1, 2012
IPKKND and EHMMBH crossover: Love Is Indescribable. (By Alishaluv) (Thanked: 49 times)
THE VANDHERAS:
Maanvi walked downstairs to the dinner table. Aakash and Payal looked at her in a strange way, a way they had never before. Everyone else seemed completely normal. They hadnt told the rest of the family about the room incident. Maanvi quietly sat down in her seat. Her had to go to work early tomorrow since her shooting began, maybe she would meet Virat again.
Aakash: Mama, Papa, i think Maanvi-
Maanvi wanted kick Aakash in the shin but it hit Viren instead.
Viren: Ouch! What was that for?
Maanvi gasped.
Maanvi: Sorry Viren bhaiyya! That was meant for Aakash bhaiyya.
Mami: Oh ho my darling. Did you have a rough day? Dont worry now, your mom is here.
Mamu: Are you alright Maanvi beta?
Mami: Dont you see? She's tensed. Dont worry beta, we will go get a facial right now for our beautiful beautiful faces.
Maanvi: What now? Why? What?!?!
Mami: Leave your dinner, i'll grab my purse. You know some good places dont you my star?
Payal: Maji, Maanvi must be hungry. Let her eat.
Mami: Who are you to speak khun bari tang? Ever since you came me and my daughter havent been going to the spa like old times. You're just jealous. I'll be nice and allow you to come today.
Maanvi gobbled up her food while her mother fought.
Aakash: Leave it mama! You yell at Payal for now reason.
Payal: Aakashji leave it. Maji, i dont want to go.
Mami: Now you refuse karata?
Maanvi took a deep breath.
Maanvi: It's nine people, everything is closed so you may chill and eat your food. Poor Viren bhaiyya aur papa, they're watching you argue over mindless things. If you want to go, both of you can go tomorrow but i am busy with my shooting. Im not tensed so stop thinking like that ok? Leave me alone!
Maanvi stomps up to her room. Everyone keeps on eating, she had these superstar attacks.
THE GUPTAS:
Buaji: Sanka devi, it's been so long. Where were you? Virat bitwa wasn't telling me. Are you alright? Is everything fine?
Khushi: Everything is okay bua.
Buaji: Bitiya, why is your right hand so saggy?
Bua slowly reached over to touch Khushi's right arm but Arnav stopped her.
Arnav: Please dont touch her right arm. I'll explain everything.
Virat: Explain what?
Virat turned to Khushi.
Virat: He betrayed you and you came home with him? You could have caught a taxi and came home!
Buaji: Virat tum chup raho. You never went to get her either. If you wanted to so bad you could have. Be thankful Arnav bitwa brought her home. I wouldnt want her alone at night.
Khushi turned to Virat.
Khushi: What kind of betrayal bhaiyya? He didnt betray me in anyway, and i dont know what's gotten into you. You were bad enough before, why did you turn out even worse? Can't you break that stone that's hovering around your heart and let your heart be a normal heart? Someone should learn betrayal from you bhaiyya!
Khushi ran into her room.
Arnav: Khushi, it's alright. Khushi...
Virat: You can leave my house now.
Arnav: What's your damn problem with me? I dont even know your name for crying out loud! Poor Khushi goes through with this everyday.
Buaji: Boys calm down. Arnav bitwa please come inside and let me know everything and where sanka devi was. Virat, you go to your room.
Virat left with a scowl on his face. He decided to call Maanvi.
Virat: Hello Maanvi?
Maanvi: Hey partner.
Virat: What partner? You didnt pick up four times!
Maanvi: Im just not feeling well.
Virat: Oh yeah, the reports.
Maanvi: How do you know?
Virat: I was there.
Maanvi: Please dont tell anyone, i only told Arnav no one else.
Virat: Obviously you'd tell Arnav. He is the fath-
Maanvi: Friend. He is the best friend, i know.
Virat: Yeah whatever. I'll come to your shooting tomorrow if you want.
Maanvi: Sure but i cant guarantee i can spend time with you.
Virat smiled.
Virat: I'll take that into account Miss Superstar.
Maanvi cut the phone.
THE GUPTAS LIVING ROOM:
Arnav explained everything to buaji. Khushi's accident, arm, the hospital, everything.
Buaji: Hi ray nandkishore! Humari sanka devi ko yeh sab...
Arnav: Im sorry buaji but you have to take really good care of her.
Buaji: So her arm can never be fixed bitwa? She's disabled for life? Now what will i do with her?
Arnav: What do you mean, what you will do with her? She's not dead buaji. She can still do everything.
Buaji: I meant marriage bitwa. Who will marry her? We are already from a small home, i cant afford to pay dowry after Payal bitiya's wedding. I was thinking if Virat got married and we got the dowry, i could use it for Khushi's wedding. But even with dowry, we wont be able to find a middle classed family who will want to marry a disabled girl. She wont even be able to cook properly!
Arnav: I hate this damn dowry thing. Buaji dont worry about her marriage at all, marriage is a part of someones life, not their whole life.
Buaji: I cant keep an unmarried girl in my house for the rest of my life!
Khushi was overhearing their whole conversation.
Arnav: I said dont worry.
I will say the usual: please thank (my clicking the button that says thank you alishaluv), comment and keep on reading. I love feedback. Again, my email is alishasharmaluv@hotmail.com. Till tomorrow,
Kisses,
Jul 2, 2012
IPKKND and EHMMBH crossover: Love Is Indescribable. (By Alishaluv) (Thanked: 26 times)
Khushi had now come out of her room and was in the kitchen.
Buaji: Arnav bitwa, actually it's quite late out and the laundry is still hanging outside, do you mind if i go get it before the wind sets in? I know it's disrespectful to leave guests in the middle but-
Arnav: Dont worry about it buaji.
Arnav looked around; no one was there. He could hear the soft sounds of Virat snoring. Khushi's door was open so he clearly knew that she wasn't in her room. He made his way to the kitchen where Khushi was making jalebi's.
Arnav: Wow!
He looked at the stack of jalebi's.
Arnav: That's a pretty good amount of jalebi's considering only one of your hands is working. The jalebi's are misshaped here and there but it's alright. It seem like you've already made 300. Mind if I take some home? That is if they're sugar free.
Khushi: I make jalebi's when Im tensed! And yes they're sugar free, i dont care for eating my own cooking, i just care for doing the 'cooking' part.
Arnav: Khushi leave it. Your right arm isnt working and it's dominant-
Khushi screamed. Her hand had just touched the burning hot pot. She had flipped over five jalebi's which all landed on the floor.
Arnav: Khushi! Tum bi na, take care of yourself. Now the jalebi's are on the floor.
He didnt realize she had gotten burned near her wrist.
Khushi: Dont worry Mr. Raizada, my house is full of jalebi ingredients.
Arnav smiled.
Arnav: That's why i thought, if this girl makes 300 in ten minutes, imagine what she did in a week!
Khushi couldnt help but slightly smile. Arnav held onto the hand she was flipping with. They both held the spatula together. Arnav's finger was touching the place where Khushi had gotten burned.It wasnt just that; his finger was pressing harshly against it with rough skin. Khushi started breathing heavily but didnt tell Arnav that he was hurting her.
Arnav: Khushi? What happened?
Arnav looked at her closely.
Khushi: Nothing.
Arnav flipped her hand over to see her wrist swelling.
Arnav: Damn it! You got burned and i hurt you even more. Why didnt you tell me?
Arnav looked into Khushi's eyes. Her eyes were such a color of brown, that it looked like her eyes were on the stove instead and her chocolatey color had melted. When buaji came in she saw that they had eyes only for each other. They werent aware of their surrondings at all. Buaji coughed.
Buaji: Arnav bitwa, i was-
Arnav: Yep, i'll go now. Sorry for that.
Buaji: May you please drop by tomorrow morning? That grumpy head Virat wont be here either. He'll be at the shoot with Maanvi, ever since he got that song...
Buaji continued talking while Arnav drifted away in other thoughts. Maanvi had shooting for fifteen hours the following day. With all those lights and cameras, that wasnt good for her. But how could he stop her? Idea! Maybe Virat could. Khushi noticed that Arnav wasnt listening to buaji, his attention had gone off her once she mentioned Maanvi's name. The whole jalebi mood was wrecked again once Khushi realized that Arnav wasnt hers. He was Maanvi's and their childs Arnav; not hers.
THE RAIZADAS:
Anjali, Abhay and Naniji had all gone to bed. They also thought that Jeevika had gone to bed. She had before but soon after she awoke when she figured out everyone was asleep. They had told her not to worry about Arnav and that he would soon be awake but she decided to take matters into her own hands. Her brother wasnt that careless that he would be so late. He hadnt even informed anyone about where we was going. Jeevika quickly dialed Viren's number. She sat down on the red sofa; the one that matched with her dark red satin nightgown. Viren picked up on the first call though it took many rings.
Viren (yawning): Jeevika? Tum-tum itni raat ko... why are you awake?
Jeevika: Virenji Im really worried. Everyone's sleeping but i just cant sleep because bhaiyya isnt back yet. For crying out loud, it's midnight! He's never been so unorganized with his time. Is he with you or Maanvi?
Viren sounded more alert now.
Viren: No Jeevika, Maanvi was the first in bed and Im sleeping too, i have been for two hours. Everyone here is sleeping and Arnav is no where to be found.
Jeevika: Virenji what do I do?
Viren: Have you tried calling him?
Jeevika: Of course, many times. I called him 100 times before i called you. I would call him first then you, wouldnt that make more sense? Im not so dumb you know.
Viren: Yes meri Mrs. Scientist.
Jeevika: What should I do?
Viren: Should I come over?
Jeevika mumbled.
Viren: Is that a yes or no?
Jeevika: Yes. Just come. Sorry for waking you up; i know you have a clients meeting early morning tomorrow, i even have a class-
Viren: Dont lecture, im coming meri jaan. Just let me get in the car. If you keep on talking to me, how will i ever leave?
Jeevika: Bye.
Viren: Bye.
Abhay walks down the stairs.
Abhay: Array saali saheba? Why are you awake so late?
Jeevika: Bhaiyya isnt home yet and Im worried. You can go back to bed.
Abhay: I just came to get water yaar, i never even realized the light were on. Considering i almost killed myself well coming down the stairs, im still half asleep.
Jeevika giggled.
Jeevika: I've called Virenji, he's coming. You should go to bed soon before Di starts wondering where you are. She'll get up in the middle of the night and come here find that bhaiyya isnt here and basically crash and burn. Now dont get me started with naniji.
Abhay: Jaa ra hoon mera bhai!
Jeevika smiled.
I will try to update later on today too. Everyone is really worried about Khushi's arm; last week i was thinking about making it permentant just because there could easily be more Arshi moments but since that is not preferable, her arm will recover soon so not to fear! Everything will be revealed in tomorrow's update (not 2nd one day) so everyone take a breather and dont worry about it! Please keep on reading, comment and thank. Im really happy on getting such positive comments. Again, my email address is alishasharmaluv@hotmail.com. And for EHMMBH fans there is more Virman tomorrow and maybe later on today. I know the focus was kinda mainly on Arshi right now but I cant fit Virman in the middle of the night cuz they dont know each other that well unlike Vrikia whom i could fit in the middle of the night because they are to be married.
Kisses Alisha,
Jul 2, 2012
IPKKND and EHMMBH crossover: Love Is Indescribable. (By Alishaluv) (Thanked: 27 times)
Arnav quickly left Khushi's house to return home. When he reached home, Viren was with Jeevika.
Arnav: Jeevika what is this? You're getting married in a few days. I dont like you meeting at midnight especially since you have an exam tomorrow!
Jeevika: No bhaiyya, you're thinking wrong.
Arnav: Guess how many people have told me that today.
Viren: Considering you're always wrong, thirty?
Jeevika sighed and Arnav looked suspciously at Viren.
Viren: Oh sorry.
Arnav: It was a rhetorical question.
Viren: i realized that now.
Jeevika raised her hands.
Jeevika: The main point is that i never knew where you were and i didnt want Di to get tensed so i called Virenji. Now you can leave Virenji.
Arnav and Viren looked at Jeevika with a titled head.
Jeevika: Im going to bed, im tired and have an exam tomorrow.
Arnav: Dont you want to know where I was?
Jeevika: No, not really. All i need is for you to be fine.
Jeevika left.
Viren: Dude your sister, my fiance, just kicked me out.
Arnav: It hurts dude. Now go home and get some sleep, more importantly let me sleep.
Arnav goes upstairs and falls asleep.
THE NEXT MORNING AT THE SHOOT:
Arnav: Maanvi pick up the phone!
Arnav had already called her fifty times but it was of no use. He decided he would try after dropping Jeevika at her university.
Maanvi: Virat, you're here earlier then me, bright and early.
Virat: Well you need sleep in your condition.
Maanvi: I guess. I'm so glad you know, i feel way more free near you. Light as air. Even telling Arnav was very relaxing for me.
Virat: Well obviously.
Maanvi: Im glad you understand. I dont know why but i thought you'd be all 'are you ok?' type of thing and I would feel like there was something wrong with me. Im happy you're not like crying, maybe because we dont know each other well, but Arnav was crying and you must have saw me crying too.
Virat: Even though i dont know you that much, doesnt mean i dont care. And it's not that bad, i mean every woman goes through that stage in life. Why would you and Arnav cry? Look back at yesterday, you were totally denying him, now look what has happened.
Maanvi: What are you talking about? How does this have anything to do with me and Arnav hooking up? I just told him first because he's important in my life, and he understands.
Virat: Exactly, i get that why wouldnt you tell him first? Even after all this, you wont marry Arnav? It's bad for your image in the media and getting married to Arnav Singh Raizada will just be better for you. Imagine how famous your baby-
Maanvi: Back up there. Wait, wait, wait! Who's having a baby? Who the hell is having a baby Abhimanyu? Who is pregnant on the set?
Maanvi freaked out. Abhimanyu ran towards her.
Abhimanyu: Maanu darling, what's wrong?
Mr. Shukla: My star, what happened?
Maanvi: Do i look the least bit pregnant?!??! How could this man (she pointed at Virat) think Im pregnant? That to with Arnav? He's my best buddy that's it!
Virat: Then the reports...
Arnav ran onto the sets. Maanvi wasnt picking her phone up; it was off, so he just came to her set.
Arnav: What's going on here?
Maanvi: Virat just insulted me! He thought i was pregnant with your child!!!
Arnav: WHAT?!?!?
Virat: It was an honest mistake, i shouldnt have told khushi.
Arnav: You told who now?
Virat shrugged his shoulders.
Arnav: You're slim as a stick chill Maanvi. He thought the reports for pregnancy thats it, you dont look pregnant. The reports were for something else which didnt involve me. Now call Khushi and tell her we're just friends NOT expecting parents!
Virat: I will bro, but what were the reports for then?
Maanvi: I dont want to tell; they're private and too important to be shared to ANYONE.
She eyed thecast.
Arnav: Besides me of course.
Virat: Of course.
Virat started dialing the phone to call Khushi and tell her everything.
Disclaimer: The views expressed above are member's views and this website does not comply with it. The views expressed may not be factually correct. Incase of any issue please contact us/report it to us.