JAAN*E MANN SEASON 2
May 20
JAAN*E MANN SEASON 2 (By Anjanaa) (Thanked: 146 times)
Hi Guys...I know 2 stories of mine is already pending. But still this story is my favourite line. And this is NOT CONTINUITY of season 1.Now here goes the story.
UPDATE - 1
8 A.M
RM is getting grooming like a new bride glowing in happiness. Servants are running here and there on their toes . A Lady of late forty's is running here and there supervising every work.
" Hari prakash....go and arrange these flowers on that side. see its empty there " She shouted placing a basket of yellow flowers in his hands and he nodded and ran towards that direction to fill the wall with flowers.
" Arey Aarthi....Take a breath.Sit and relax. Everything will be ready " said her husband.
Aarthi - Nahi Anurag ji....Its my chote's engagement today. I want everything should be best for him.
Anurag smiled listening her. While Dadi said - par bitiya....Where is Chote ? Today Evening is his engagement and he is not here till now....
Aarthi - Engagement is evening 7 only na Maa. He said he will be here by 5 P.M. Till then everything will be ready.
Dadi nodded her head and said - Don't forget to send the dress we bought for Payal bitiya. Send it immediately. They will be waiting for the dress.
Aarthi - OK Maa. u go and rest. I will see the preparation.....Said Aarthi and zoomed into the kitchen to look after dinner preparations.
Dadi - Hey Devi maiyaa.....Mere Chote Aur Payal bitiya Ka jodi salhamat rakhna......(Hey DM....please bless my Chote and Payal's jodi ). Sending a silent prayer to DM she went to her room.
Four yrs later -
A man of late twenties is sleeping peacefully in his king size bed with a cute pout on his face. A lady of mid 20's came with his bed coffee and sighed seeing him still sleeping. She went near him and placing the coffee on the table she started waking him.
" Arnav ji...."
Arnav - Hmm...He murmured sleeping.
Lady -Arnav ji utiye naa.
Arnav - Five minutes more....He said burying his face in the soft pillow.
Lady - Arnav ji..U have a important meeting today
In reply Arnav pulled her on the bed and buried his face on the crook of her Neck and said - Don't disturb my sleep biwi. Let me sleep sometime and u also sleep.
Sighing she was about to wake him again when all off a sudden Arnav woke up shrieking. His wife got confused and got up only to burst in laugh making Arnav glare at her. There stood their One and half yr old Son Aarav pulling his Papa's hair. He become so glad when Arnav shrieked and started clapping his hands in joy.
Arnav sat on the bed pouting cutely looking at his wife and son.
Lady - Arnav ji....Come on get ready soon. its already late. U have an important meeting with Mr. George today....She said and kissed his cheek.
Arnav smiled to her and got up to get ready for the day. After he went she lifted her son and said - Aarav....Aise shaithaani Nahi karthe papa ke saath. Unko dard hoga Na.... ( Aarav u should not do such acts with papa. It will pain na ) Aarav nodded his head as if he understood everything.
She giggled and kissed his chubby cheek saying - Gud Aarav.....She went and selected a suit for her husband and kept his phone wallet and other things ready for him. After that she went down to prepare breakfast for her husband with her Cute son.
May 24
Chapter 2 (By Anjanaa) (Thanked: 132 times)
Evening 6 P.M
Aarthi was doing her evening pooja preparation when Door bell rang gaining her attention. She went towards the door only to smile in surprise.
Aarthi - Arey.... Anuj Bhai... u...come in.
Anuj - How r u bhabhi ? He asked entering the home.
Aarthi - Iam fine...U first come and sit.
Anuj smiled and sat down. Anurag came and smiled in surprise seeing his friend before him after so many days. He went and hugged him. Anurag - How r u Anuj ?
Anuj - Iam fine.
They sat down and started speaking . Anurag - Tell me what brings u here ?
Anuj - Its my Son Arjun's wedding. So here Iam to invite u.
Aarthi and Anurag smiled to him and said - Congratulations...
Anuj smiled - Thanku. The wedding is gonna happen in Shimla and No reasons will be excused...u should come with ur whole family and must attend every ceremony.
Anurag chuckled at his friend's threat and nodded his head. After that they discussed something about marriage and slowly the whole family came and he had his dinner with everyone. After sometime he left to his home.
Night 8 P.M
Arnav entered the gate and saw his wife and Son is playing in the garden. He smiled and parked his vehicle and went inside to freshup. after that he came to garden. Seeing him Aarav squealed and ran towards his father with his tiny legs.
Arnav picked him up and swirled him in air making him giggle. He left his son down and went to his wife. He sat on the chair and pulled his wife on his lap making her eyes go wide.
" What r u doing Arnav ji ? " she asked blushing. Arnav - Made my wife sit in my lap. Why ? He asked with his innocent look.
his wife slapped his arms. " What if anyone see us like this ? "
Arnav - They will get to know how much I love my wife.
" Arnav ji.... " She whined making him chuckle.
Arnav - Acha baba... listen...u know Arjun called me today and said that his marriage is fixed with Arohi and ordered us to be in Shimla ten days before his wedding.
Her face fell down hearing the word Marriage. Arnav knew what his wife must be thinking. he cupped her cheek and said - KUSHI.....
Kushi nodded her head as no but Arnav said - I know u must be thinking about our marriage and my family right ?
Kushi looked down. Arnav raised her face and said - U and Aarav are alone my family kushi. No one will come btw us. Stop worrying.
Kushi - But...
Arnav placed his fingers on her lips and said - I told u right. No one is important than u and Aarav for me. Ji Nahi paaunga thum dhono ke bina....
Kushi hugged him crying. Little Aarav who was frowning looking at His parents got sad when he saw his mumma crying. He went near his mother and tapped her feet. Kushi came out of the hug. Aarav lifted his hands asking her to pick him. Kushi picked him in her arms and he buried his face in his mumma's hair. he stretched his little arms towards his father and the small family shared a cute hug.
On the other side -
Anurag entered his room only to see his wife is sitting on the bed holding something. He knew what she is holding exactly. He went and looked only to see her crying holding her Son's photo.
" Aarthi..."
Aarthi - Anurag ji....My Chote....
He hugged her and she cried saying - If my Chote was here...he would also got married na ?
Anurag - Don't cry Aarthi..
Aarthi - Don't know where he is ? He is fine or not ?
Anurag tried to console her. Aarthi - Anurag ji...will u say one thing ( Anurag nodded his head ) my Chote will be alive right ? Nothing would have happened to him na ?
Tears flew from his eyes. ' what will he answer to this question of her's ?' Anurag - Our Chote is safe and will come to us soon. he will be here btw us. Thum dekhna....
Aarthi cried hearing him sending a silent prayer to Devi maiyaa for her lovable Chote to be safe somewhere......
May 25
Chapter 3...... SHIMLA plans..... (By Anjanaa) (Thanked: 134 times)
Arnav woke up late in the morning and looked ahead only to see that his son is sleeping peacefully in his baby bed. Kushi must be downstairs he thought and went to take bath. It was Sunday so he woke up lazily. After bath he went down directly to the kitchen.
There he saw her cooking his favourite Gobi paratha. He went and hugged her from behind startling her. Kushi smacked and said - U scared me Laad governor.
Arnav laughed at her and hugged her tightly placing his face on her shoulder. Arnav - After marriage people comes Darjeeling for honeymoon. But my marriage itself happened in Darjeeling. Everything here is romantic except u. why r u so unromantic ?
Kushi chuckled hearing him. Arnav pulled her even more looking at her eyes and trailed kisses starting from her shoulder to Neck making her close her eyes forgetting the world. Arnav leaned forward and was about to kiss her.....But.......
He felt a tug on his pants and looked down only to see his son is standing there with his charming smile. Kushi opened her eyes not feeling any movement from his side. And that's it she started laughing seeing his worth watching face looking at his son.
Arnav - Don't know how come he knows whenever I romance with my wife. He jumps out of nowhere.( Lifting him in his arms ) Dekho junior.... If u keep on doing like this then I cannot able to give u a baby sister. So behave next time.....
Kushi laughed and buried her face in his neck. Arnav - Don't laugh Biwi...He said pouting.
Kushi - Its not him , Its u.... ASR , CEO and MD of ' Weshine Designs ' Who should behave....
Arnav cupped her cheek - U made me so...( Kushi looked at him lovingly ) Waise u r also a 'Head designer ' of the same company. Iska matlab yeh nahi ki mein thumhare saath romance nahi kar saktha. Thum meri biwi ho Aur mujhe poora haq hei thumse pyaar karne Ka. CEO Aur MD mein office Hoon. ghar pe mein sirf pathi hoon thumhari and Dada hoon Aarav Ka. Understand ( That doesn't mean that I can't romance with u. U r my wife and I have full rights to love u. CEO and MD iam in office . in home iam ur husband and Aarav's Dada )
Kushi -Baap re...kithna bolthe hei aap... OK fine...Go and sit in the hall. I will bring ur breakfast.
Arnav went from there smiling with Aarav in his arms but not before placing a loud kiss on her cheek . Kushi smiled and started resuming her work.
After her work she bought their breakfast to the table and sat beside him. Kushi - Arnav ji... U told me about Arjun and Arohi's marriage na...When is the marriage and when are we leaving ?
Arnav - Its in Shimla itself. after 15 days its their engagement and after a week its their wedding following the rituals. Iam thinking to go there for engagement itself. Its many days we visited our Shimla branch we'll get time to look our branch. And Arohi especially wants ur designed dress for her wedding.
Kushi - Done. I'll design her dresses for every ceremony.
Arnav - U call her and speak to her. he said while kushi nodded her head.
Delhi -
Aarthi is sitting on the hall with her MIL. When her Daughter Anjali came there with her 4 yr old son Rishabh. She ran to her mumma and sat beside her and side hugged her.
Dadi - Anjali bitiya how r u ?
Anjali - Iam fine Dadi. Seems like u both were discussing something important.
Aarthi - Haan...Anjali , u remember Anuj uncle ?
Anjali - Papa's childhood friend na....
Aarthi nodded her head - His son marriage is gonna happen in Shimla....So we r thinking whether to go or not ?
Anjali - Shimla mein.....Mumma...its so many days we all spent sometime together. We'll go for the marriage and attend it. after that we'll stay there for somedays mumma...pls....
Aarthi was about to speak just then they heared "Haan maa...we should go there. it will be fun "
Aarthi smiled - Payal....
Payal came and sat beside Anjali - Dhi is saying correct. We should spent sometime together. pls say OK maa....
Aarthi - When my Beti and Bahu is insisting this much then we should go there definitely. what say maa ?She asked her MIL...
Dadi smiled and said - Fine, we r going to Shimla next week.
Anjali and Payal hugged each other squealing - Yayyyyy......
Aarthi chuckled seeing them both while others indulge in making picnic plans not knowing that what Shimla is gonna give them.....
Both sides preparation started for their destination SHIMLA......
Jun 18
A meet with Raizadas... (By Anjanaa) (Thanked: 127 times)
Arnav and kushi wrapped up their work and boarded their flight to Shimla for Arjun and Arohi's wedding. They reached Shimla and went to their guest house. A week passed by Arshi helping Arjun and Arohi.
Raizada family reached Shimla and Anuj asked them to stay in their home. So they decided to stay there itself till wedding and then they will shift to hotel and spent time together. It was Arjun and Arohi's Engagement. Arnav and Arjun went to men parlour while Arohi and kushi decided to shop some accessories and went to mall.
Arohi was standing with Arav while kushi went to washroom. Arohi was seeing dress for Arav. Suddenly someone tapped her shoulder. She turned around to see Anjali standing there with her son Rishabh. Both smiled seeing each other.
Arohi - Hi Anjali dhi. what r u doing here ?
Anjali - Hi...I came for shopping of course. Not only me maa and payal also came. I came here to see dress for Rishu...by the way who is this baby ( She asked looking at Arav )
Arohi - He is my best friend's son.
Arav giggled seeing Anjali. Anjali - Aww.....he is so cute.
Kushi came there and Arav immediately went to her arms. Arohi - Kushi...see this is Anjali dhi. Arjun's family friend. and dhi she is kushi. My best friend.
Anjali and Kushi greeted each other.
Anjali - why don't u both join us.
Kushi and Arohi agreed to join them.
Once joined with others Anjali started with her intro part. Anjali -Kushi this is my maa Aarthi , my Sis-in-law payal.
Kushi smiled looking them. And the ladies started speaking and went to coffee shop to have coffee.
Anjali - Waise Arohi r u done with ur wedding shopping.
Arohi - No dhi... Actually I have an amazing friend and jiju that I don't had a need to shop.
Payal - what ?
Arohi - Haan.....u know kushi is an amazing designer. she is gonna design my dress. So I am stress free.
Payal - Really kushi ji....?
Kushi - Yes...I do designing.
Arohi - Not simple designs. She and my Jiju owns a fashion house named " weshine " designs. Jiju is MD and CEO while she is head designer.
Raizada ladies looked at her amazed. Kushi - Enough Arohi , let's order something and eat. I am hungry.
Arohi giggled and ordered for everyone.
Arav was playing with Kushi's phone and keeping it on his ears he started speaking - Dadaaaa.....he screamed gaining everyone's attention.
Payal - He is missing his papa I think.
Kushi - Yes he does miss him so much. Whenever he goes to office it will be difficult to control Arav. He wants his Dada always.
They were speaking when Arav handed kushi her phone and said - Maa...Dada..
Kushi - Dada ko call karoon....Arav nodded his head making others giggle.
Exactly at the same time Arjun came there and greeted everyone.
Arjun - Hlo everyone...he said and sat beside Arohi.
Everyone smiled seeing him. Arjun - Kushi ur pathidev is waiting at the parking and is calling u.
Arohi - Haaye....Jiju kithni romantic hein. How much he cares for kushi.
Kushi blushed while Arjun and Arohi giggled. Kushi - Mere wala tho calls me down. But look at yours he came running to u not even caring about others.
Arjun - Kushi yaar......Arjun blushed.
Kushi - Haaye...koi blush karna Arjun se sekhe...
Lifting Arav in her arms and bidding bye to everyone she flied like a butterfly to her husband.
Arohi - How much she is happy. I just wish our life will be like Kushi and Jiju. hein na Arjun.
Arjun nodded his head and said - I too hope so. But their marriage is a different case while ours is already love marriage. so we will be a tuff competition for them. thum dekhna..
Arohi raised her brows asking him really. they both smiled while this particular Jiju of Arohi caught Raizada ladies attention.
Jun 21
Aarthi's curiosity. (By Anjanaa) (Thanked: 136 times)
Arnav picked kushi and Arav and reached home. Arav was sleeping so kushi put him in his cradle and came and sat beside Arnav wounding her arms around his torso. Arnav looking at her smiling.
Arnav - Sab teek Kushi ?
Kushi - Nothing is teek. After coming here I feel like there is no time we spent together. its like as if I have seen u after ages.
Arnav lied on bed taking her in his arms. Arnav - if u think so then we should definitely spent sometime together.
Kushi smiled widely looking at him. Kushi - what shall we do ?shall we play or shall we go to kitchen and cook something together ? it will be fun.
Arnav's face palmed. Arnav- Hey bhagvan....what bad I did to u ? why u gave me such a unromantic wife ? I am speaking about romantic time but she wants me to cook in the kitchen. How irony ?
Kushi smacked his arms. Arnav pulled her to him closer. Kushi - What r u doing Arnav ji ?
Arnav - When u clearly know what I am intended to do, why r u asking ? don't u know or u want me to show u. He said moving her tendrils.
Kushi blushed hearing his husky voice. And a romantic noon continued after that.
Raizada ladies reached to Arjun's home along with Arohi.They were speaking with Anuj when suddenly a man came and asked for Arjun.
Arjun - Yes it's me.
Man - Sir I am working in weshine designs. ASR asked me to give this dress to you.
Arjun and Arohi smiled excited and got the dress. when they opened the packet they were so happy to see the dress arrived for their engagement. Arohi squealed in joy.
Arohi - wow... fantastic. I will look best than u Arjun.
Arjun - In ur Dreams Miss. I will look the best more than u.
Arohi glared at him. She called Arnav to thank him but his number said Switched off so she left that . Arjun left taking the dress.
Aarthi - Waise Arohi beta what is ur jiju's name ?
Arohi smiled and said - Aunty his name is A....
" Arohi come with me now " pulled Arjun even before she spell his name.
Arohi - But where Arjun ?
Arjun - I'll say come na...
They went away making Aarthi disappointed. Turning to Anuj she asked - Do u know Bhai saap ?
Anuj - No...I know Arjun Arohi's friend Kushi. but her husband name...I don't know. why bhabhi ?
Aarthi - Nothing....just wanted to know. that's all.
Anuj smiled - By the way when is Anurag and others coming.
Aarthi - He said he along with Alokh ( Anurag's brother ) and Anitha (Alokh's wife) will come here before engagement with others.
Anuj - Ok.
He went but Aarthi sat there thinking about this mysterious Jiju of Arohi. Don't know why she is getting curious to know about him.
Turning to the employee who came there to handover the dress - What is ur MD's name ?
Man - It's ASR mam.
Aarthi - Full name Kya hei ?
Man - I don't know mam. Actually he doesn't Stay here. Our main branch is in Darjeeling. He will be there only. So I don't know much about him.
Aarthi - Oh ok...
Aarthi thought " Do know why ? I am getting curious to know about him. But every time I try one or the other thing is stopping it. Anyways he will come to engagement na. then I will meet him "
With these thoughts she moved to her room to take rest.
Engagement day is gonna bring lot of things to everyone is what she doesn't know.
Jun 25
Engagement Day (By Anjanaa) (Thanked: 130 times)
Arjun's home lawn area was being decorated for engagement function. Raizada men also arrived to attend the marriage. Every people there was so excited for engagement. Raizada family got ready and reached at the garden to see there was many guests already. Arjun came down ready in his sherwani.
After sometime Arohi reached there in her beautiful lehenga with her family and kushi with Arav. Aarthi looked at them curiously to see whether Kushi's husband is there or not. but there was no trace of him it seems.
Arjun - Kushi where is your pathi parmeshwar ?
Kushi - Ajeeb ladka hei. on engagement day groom only searches for bride. but here u r searching my husband.
Arjun shake his head while others giggled. Arjun - I was just asking yaar.
Kushi - I was also just telling yaar. Anyways I'm coming from Arohi's home and he will be coming from our home.
Arjun nodded his head while this caught Aarthi's attention. At every passing second she is feeling very curious to see him. she didn't knew the reason for this curious of hers.
Kushi's mobile Rang and she saw it was her husband's call. Smiling she lifted the call and answered.
Kushi - Where r u ? Arjun is asking for u....
Arnav - I have reached come to parking.
Kushi - Why ? I won't come. u come inside.
Arnav - Plssss Jaaaaannnn......He buttered her.
Kushi blushed and said - Ok wait I'll come.
Kushi reached the parking and saw her handsome Husband is wearing a white sherwani. He is looking as dashing as ever. She went near him.
Kushi - What happened Arnav ji ? why u called me hear ?
Arnav smiled and pulled her in a tight hug making her gasp at first.
Arnav - Just to be with u few minutes. Once we go inside....I know u will go away.
Kushi came out of the hug and smacked his mouth making him pout. Kushi - What did u say ?
Kushi looked at him like he has grown horns. Kushi - What is with u Arnav ji ? Y u r speaking like this. And why u said I will go away from u laadgovernor kahike....No matter what..I will be with u only understand. She threatened him.
Arnav looked at her teary eyes shocked. Arnav - Kushi I was just joking. kasam se...I just called u here to here to help me with the gifts that's all. nothing else. I am sorry kushi. really I am sorry. I didn't mean to hurt u Jaan....He again pulled her into a hug.
Arnav came out of the hug. After kushi calmed down he again said - But whatever I said was true. once we go inside Arjun is not going to let me in Peace. Kushi giggled and helped him with the gifts.
They both reached inside. Arnav was holding a big gift and kushi was holding a cake box. Aarthi looked at them to see the big gift has covered half of Arnav's face and she couldn't see him properly. Arnav also couldn't see anything due to the big box. he walked past Raizada people and reached front of them and keeping the big box down he took his seat with kushi. Kushi went away to take Arav who was in Arohi's hands.
Arnav was sitting in the front facing his back to Raizada people. Aarthi felt as if she has seen him somewhere. While others was speaking within themselves not giving attention to the surrounding. Kushi came with Arav and sat near him and started speaking.
Anuj and Arohi's father came to the stage. Anuj- Hi everyone. Thanks for coming here to taking part in my happiness. now I invite my son Arjun and my DIL Arohi to the stage for the ring ceremony.
Arjun and Arohi went to the stage while everyone clapped for them. Arshi smiled looking at them.
Kushi - They r cute na...
Arnav - Hmm...but not more than us.
Kushi shook her head smiling. Pandit came and gave the ring to the couple and Arjun and Arohi exchanged the Ring. Everyone clapped for them.
Arnav - Come kushi....let's go and give the gifts to them.
Kushi nodded her head. Arnav again took the big box and kushi took the cake box. They proceeded to the stage. Aarthi was still looking at him just to get a glimpse of his face. Arnav went and placed the gift near Arjun while kushi asked for a stool and placing the box she opened it for them. Arjun and Arohi was overwhelmed seeing this. Kushi - Common Arjun and Arohi cut the cake first time as official couple.
Arnav was still standing there facing Arjun.
Kushi - Arnav ji....move aside na let everyone see Arjun and Arohi. u r blocking them.
Biting his tounge sheepishly he moved aside...Now facing the crowd. Aarthi's breath stopped for a second seeing the six feet truth standing in front of her. Breath caught in her lungs. She clutched her heart and cried. she held Anurag's hand for support. Anurag who was speaking with his family was shocked to see Aarthi at this state. Everyone in the family panicked.
Anurag - Aarthi what happened ? why r u crying ?
Anjali and payal held her and asked - Mumma what happened ?
But Aarthi kept looking at the stage and cried. at last she managed to whisper - Chote....
Others were shocked to hear the word and looked ahead to see their Chote , Their Bhai...their Arnav was standing in front of them. Everyone looked at each other smiling. Everyones eyes brimmed with tears looking at their Arnav after 4 Damn years. They r so happy to see him again. while on the other side unknown to the havoc he has created Arnav was laughing happily looking at Arjun and Arohi cutting the cake. Arnav side hugged Arjun congratulating him and after sometime he went downstage with kushi and Arav.
Aarthi moved towards him while all others followed. Just when she was about to place her hands on his shoulder.
" Kushi...R u coming or not. I am feeling hungry yaar " he said looking at kushi.
Kushi - Coming coming. First hold ur Son. I'll go and get my Purse and come.
Arnav got Arav in his hands while kushi moved away. Arnav - Let's not wait till ur mumma come. come let's go and fill our plate.
Others hearing it was shocked. " Arnav is married and he has son is getting difficult for them to believe" . The most shocked was Aarthi and payal was so hurt to hear this.
Aarthi placed her hands on his shoulder. arnav turned and looked at her and was shocked to see the tear striken face of the woman standing before him.
Jun 26
Aarthi's Anger (By Anjanaa) (Thanked: 149 times)
Arnav and Aarthi kept on looking at each other. Aarthi's eyes moved to the little figure in Arnav's arms. Others kept on looking at Aarthi. Kushi came back with her purse and looked at Arnav and Aarthi who was silently looking at each other. she went near them.
Kushi - Arey Aunty ji aap....Arnav ji she is Arjun's family friend. Aarthi Aunty. I told u na, we met at mall...
But Arnav was standing there without talking anything. kushi looked at everyone confused. All this while Aarthi was continuously looking at the three standing before her. Her eyes become red , red of anger. She slapped Arnav hard on his cheek making others jump and kushi gasp. Arav started crying seeing this.
As it was secluded area , thankfully none saw them. Tears rolled on Kushi's eyes. Kushi - Aunty ji...
Aarthi - Enough....( looking at Arnav ) I never thought u will stoop so low. I am ashamed to call u as my son. Till today I was praying every god to keep u safe wherever u r. I thought something happened to u. Do u know what we went through all these days ? Do u know what we had to go through when u didn't turn up on your engagement. Do u know what Payal had to face ? for ur own happiness u didn't thought for once before eloping. Our family's reputation Payal's life nothing mattered to u right ? Everyone laughed at our face. But I never doubted u. Not for a single second in this whole four damn years. But today I got to know that u ELOPED from ur engagement to marry this girl. and now u r married and a father of a Son. Gud to see u like this Mr.Arnav Singh Raizada. I thought my son will never go wrong. But today u proved me wrong. Till today I thought one day u will come to me. But now I am thinking it's better u died than coming like this (showing kushi and Arav ) in front of us. U r dead for us from today. Did u heard u r DEAD.....
Arnav felt really dead hearing such words. Tears flowed from his eyes. Kushi cried hearing all those things. Giving a disgusting look to Arshi Aarthi moved away , while others looked at him like ' we didn't expect this from u '. He felt like a worm under their gaze. Slowly Arav was left down. Kushi placed her hands on his shoulder. Arnav looked at her with tears and hugged her tightly crying.
Kushi - Arnav ji....
Arnav - Let's go from here kushi. Its suffocating here. Take me from here kushi.
Kushi could just nod her head. Coming out from the hug she lifted Arav and moved towards the parking. Arnav went and sat on the passenger seat with Arav in his arms while kushi took the driver seat and drove them to their home.
Aarthi went to her room and sat on the bed while everyone surrounded her consoling. Aarthi - where did I lack to give him love ? I loved him more than our other kids. If he had said me once that he want to marry that girl ( Kushi ) I would have agreed haven't I ? Why he did like this ? Does his love for that girl became more than me and our family reputation that he eloped without thinking of us ? Didn't he knew that we all love him more than anyone. Why he became selfish Anurag ji ? My Chote was not like this...surely that girl changed him. I am not gonna forgive him for that Anurag ji. I will never.
While on the other side Arshi reached their home. Aarthi's words was ringing on his ears. He went to his room and sat on the bed covering his face with his palms. Kushi sat beside him. He looked at her and laid on her lap with teary eyes. Arnav - Kushi...Am I that bad ? Why she spoke like that?
Kushi - They didn't knew anything Arnav ji. that's why....Once they knew the real reason they will come to u. Aap dekhna. U will be soon with ur family.
Arnav nodded his head as NO and said - Only U and Arav is enough for me. I Don't need anyone.
Kushi chose to stay silent as he won't listen to anything at this moment. She determined to set things right. it's high time Arnav unite with his family.
Jun 28
Call for Pooja (By Anjanaa) (Thanked: 136 times)
The day passed with only with pain in everyone's heart. Kushi had to put up her whole effort to pacify Arnav. While with Aarthi Anurag was the scapegoat. It was next day 9 A.M Arohi came to Arjun's home.
Raizada family was sitting in Aarthi's room with a gloomy mood. Alokh (Anurag's brother) - I can't even imagine our Chote can do something like this.
Aarthi - Socha tho mein ne bhi nahi thi ( I also never thought so) I don't know where did I lack in giving good culture to him. And yesterday he didn't even said a word. How can he ? mistake is his right. So cat cought his tongue.
Dadi - But u should not have slapped Chote like that.
Anjali nodded her head. Aarthi - I am not so happy here to slap him. Do u know when I saw him I felt as if I have won the world. I felt to hug him tightly but when I came to know that he is married I couldn't control my anger. Suddenly I got remind of the day four years back. What and all we had to hear ? How much humiliation....
She was about to speak when Arjun and Arohi came in. Arjun - Oh... everyone is here (he said looking at the whole family) Aunty actually papa said today evening there is a Pooja gonna take place. So he asked you to get ready in evening and come to Mandir with us as he have already went to Mandir.
Aarthi and others nodded. Arohi- My god...I forget to tell to Kushi.
Arjun - How could you forget her Arohi ?
Arohi - Yesterday night when it is decided , she was not there. I tried calling her also but she didn't pick my call.
Arjun - Wait I'll call Arnav.
On hearing Arnav and Kushi's name others stiffened. Arjun called the Arnav and put it on speaker so that Arohi can also speak.on the other side Arnav who was sleeping woke up when his phone rang. Arnav - Hlo.....He said in a sleepy voice.
Aarthi turned to other side hearing her chote's voice after four years. her eyes filled with tears while others was no less.
Arjun - Arnav Kahan chale Gaye the thum yaar. Do u know how much we missed u. Where u disappeared.
Arnav - Oh Arjun. Nothing baba, I was feeling suffocating there that's why came back home. He said still in a sleepy mood.
Arohi - Jiju are u alright now ? What happened to u ? Did u go to doctor ?
Arnav - Arohi u...( He sat up on the bed ) Don't worry I am fine now. By the way why did u called ?
Arjun- Today evening there is a Pooja. so called to tell u.
Arnav - Ok enjoy guys.
Arjun - oh hlo...u and kushi is also coming ok.
Arnav's sleep flew far away. Arnav - No Arjun. I think I can't make it. Kushi also can't come. He said thinking of yesterday evening.
Arjun - What ? this is not done Arnav. Without u guys it won't feel nice.
Arnav - No Arjun. I can't.
Arjun- Bhai pls...for me come na...
Arnav got melted at hearing the word Bhai from him. while someone for whom Arnav is real Bhai wiped lone tears of his distance.
Arnav - Iam not gonna forgive you for this Arjun.
Arjun - Thum jho dhand dhogi mujhe mansur hogi ( Whatever punishment u give. I'll accept ) He started Salman's song.
Arnav cut the call making Arjun and Arohi smile. Once they went Aarthi cried her heart out.
Arnav saw his empty surrounding. He got up from the bed and went I'm search of his wife and Son.
He saw kushi massaging Arav's leg sitting on the sofa. He went and sat down behind her and hugged her wrapping his arms around her.
Kushi - U woke up. Arnav nodded his head closing his eyes and placing his face on her shoulder.
Arnav - Arjun called me and said to go to Mandir for Pooja.
Kushi - What u said ?
Arnav - He made me agree.
Kushi - Ok then we r definitely going.
Arnav - But I don't want to. I don't want to face them.
Kushi - Arnav ji...when u try to run from truth it will chase u till u give up. I don't want that. Face them. They r not monsters to get scared off. They r normal human being and ur Family. So don't turn up. Iam with u whatever happens. u know that right ?
Arnav nodded his head. Kushi - Then we r going. we r not gonna bury ourselves in home. We will face everything.
Arnav kissed her cheek. Arnav - With u I'll go through anything.
Kushi - Hamesha hum apke saath hei.
They both smiled at each other with eyes full of love. And it is decided that they are going to Mandir. Kushi thought it will be a nice chance to make them speak and say the truth. After that Arnav will be with his family.
Jul 2
Arnav's outburst and clarification.... (By Anjanaa) (Thanked: 173 times)
Arnav and kushi got ready for Pooja and started to Mandir with their cute son. When they reached Mandir they saw that Pooja was about to start. Much to Arnav's displeasure Raizada people are also present there. He and Kushi stroded the steps.
Arnav thought " Arnav stay away from them. Just few minutes let's say some excuse and go back to home. Don't know what this people will do today"
Kushi thought " This is the nice chance. I have to speak with them and confirm some facts. I have to set everything right. I have to make Arnav ji and Aarthi Aunty speak with each other "
Arjun - Arey....u guys came. First go and pray and then come.
Arnav nodded his head and moved forward while kushi took a step towards Aarthi. On seeing kushi not following him Arnav shouted " Kushi ".
Aarthi glared at him when he called kushi. Kushi pouted and moved forward muttering "Laadgovernor"
Arav wriggled on Kushi's arms seeing the colorful flower basket. Arnav and kushi folded their hands infront of the idol and started praying.
Arav who was playing with Flowers suddenly fell down hitting his small forehead on the floor and a loud shrill echoed on the whole surrounding. Arshi opened their eyes hearing their baby's cry. Kushi's eyes brimmed with tears seeing her Arav cry. Arnav went and picked him in his arms within seconds. And rubbed his head soothing his pain.
Kushi - Ro math shona. Arav wriggle from Arnav's arms and went to his momma and buried his face in her neck. Kushi rubbed his back in a try to calm him down. And hearing his cry the whole people came to see what happen.
Arohi - Kushi what happened ? why Arav is crying ?
Kushi - He was playing and fell down.
Anitha ( Anurag's SIL) - What a mother she is jiji. see she can't even take care of her baby. how will she take care of Arnav ?
Even though she was whispering slowly Arshi with Arjun and Arohi heard that. kushi lowered her eyes with tears. Arnav's anger knew no bounds.
Arnav - Kushi take Arav and go to the car. he said very calmly.
Kushi - But Arnav ji....
Arnav - Go to car kushi. I'll be there in few minutes.
Kushi knew it's over. but right now Arav is important so she took the crying Arav in her arms and moved towards the car.
Arnav - what is that with you people ? he asked angrily looking at Raizada family.
Anitha - Why r u getting angry on us bitwa ? she is not caring about you and your baby.
That's it....All Arnav wanted is a chance to lash out them and he got that. Arnav - Don't even dare to. don't even dare to say a word against my wife.
Everyone including Arjun and Arohi jumped hearing his angry tone. Arnav - What the hell do u people know about her ? And u shouldn't judge someone when u know nothing about them.
Anjali - Watch ur tone Arnav. she is ur Chachi. don't forget that.
Arjun Arohi looked at them shocked. Arnav - To hell with ur Chachi . Do whatever u guys want.but don't mess with MY family.
Aarthi - For ur concern Mr.Raizada, we were also once ur family.
Arnav - Oh really...then listen to this. I DONT EVEN KNOW WHO U PEOPLE ARE. I DONT EVEN REMEMBER ANYBODY OF U. my family is only my Wife and My son. So pls spare us.
Now this was a shocking news to Raizada's. Ignoring their questioning glances Arnav walked away.
Arnav - Iam sorry Arjun. I messed up everything.
Arjun - Bhai.... u go and handle Arav and Kushi. And haan...don't worry.
After he went Arjun turned towards Aarthi and asked - Is Arnav Bhai ur son aunty ?
Aarthi - he was....but not anymore it seems. he is not my son anymore. he has become blind of kushi's love.she changed him. she whispered crying.
Arjun - Not again aunty. Arnav bhai is right. u have no rights to judge them.
Aarthi - He is saying that he don't even remember us as his family and u r asking us to be kind with them. We can't Arjun. Do u know he eloped four years ago to marry ur frnd kushi.
Arjun - May be he couldn't turn up on engagement but did u thought why? without knowing anything u jumped into conclusion. but this is not the truth. Do u know what happened four years ago ?
Raizada clan looked at him for answer. Arjun - Four years ago Arnav Bhai went through a major accident and he had forget everything. he doesn't remember anything from the past.
Aarthi and others was shaken to the core. Anjali - don't bluff. as u say he forget everything then how come he remembers his name along with surname ?
Arohi - That's because we met him few hours before accident and came to know his name. He didn't remember his name it's us who said him that his name is Arnav Singh Raizada.
Things were so complicated to even understand anything. They should know the whole history.
Payal - what r u guys saying ?
Sighing Arjun started narrating the flashback where they met Arnav for the first time and how he got hitched with kushi and the things followed up.
Jul 8
Introduction session (By Anjanaa) (Thanked: 144 times)
Arnav was pacing to and fro in the terrace angrily." how dare they to judge my kushi like that. Hell they don't even know kushi. They has no rights to judge my kushi " he said angrily.
Suddenly all his anger vanished feeling a soft body hugging him from behind.
Kushi - Gussa ho ?
Arnav nodded his head cutely "Hmm"
Kushi - Don't be....
Arnav - How can I kushi ? They blamed u for no reason.Arav is a baby. It's very common for him to fall. They they....(He again went to his angry bird mood ) They concluded that u r.....he didn't want to say that again.
Kushi - Leave it na. Don't be angry pls. Ur mind is not a dustbin to put all the rubbish in that. Stay calm and keep smiling. let them talk anything u don't care. U r with me na. that's enough.
Arnav sighed. His kushi is always like this. she know to pacify him no matter how much angry he was. Being in her arms feels very protective. just like a baby in it's mother's arms.
Kushi - Arnav ji it's getting late. Arav slept. U also come have something and sleep. come.
Sighing he followed her like a puppy. After that both slept.
Next morning
The youngsters was in the garden don't know what to decide. After knowing what happened with Arnav they felt so bad.
Anjali - I think we should speak with Arnav. ( Others looked at her) Pls...let's go and meet him. and pls don't let maa know this.
Payal - But dhi Maa...I think she won't appreciate it.
Anjali - Payal I know that. But we hurt chote a lot. Without knowing anything we blamed him. how much he would've got hurt. First we'll go and meet him. I want him back in our family. I don't mind whether u guys r coming or not. I am going that's all.
Others agreed to go with Anjali. Anjali called Arjun and Arohi and all together went to Arshi's home. it was a beautiful home. they all went inside hesitating. Arjun called kushi.
Arjun - Kushi...
Kushi - Coming shouted Kushi from the kitchen. when she came out she was surprised to see the Raizada's.
She smiled brightly - Come in. come sit down. I'll bring coffee for u all.
Everyone is surprised with her behavior. Even before anyone stop she was already boiling the milk.
She came out of the kitchen carrying coffee for everyone. She served to them and sat on the sofa facing them.
Arohi - Arav aur jiju Kahan hein ?
Kushi - They went to nearby shop. Will be back soon.
They heard the car horn sound indicating the arrival of Arnav.
He came in and thought " Not again....Now what this family is upto?" seeing everyone.
Everyone stood up seeing him. His scrutinizing gaze scanning everyone minutely. He looked at them sharply. Arav saw kushi and giggled - Maa.
Arnav left Arav down. he ran to his Mumma. Arnav - what r u guys doing here ?
Kushi - Arnav ji....Arnav glared at her also.
Anjali - Iam sorry Chote. Pls forgive us. I am ur Dhi right ? won't u forgive me ?
Arnav - Sry I don't remember u. He said sharply. kushi looked at him disappointed.
Anjali's eyes brimmed with tears. Arnav cared less and moved to his room without hearing others call for him. Kushi - I am sry on his behalf. I just...
Anjali - It's ok we understand.
Kushi - U all pls sit down.
They all refused and was about to go but kushi said - Pls...I want to see My Arnav ji with u people. it's more than enough he stayed without u all. For that I need ur help. Pls...
Others looked at each other and took their seat back. Kushi - First tell me how u guys are related to him.
" I am Anjali. Arnav is my younger brother "
" I am shyam Manohar jha. Arnav's jiju and Anjali's husband "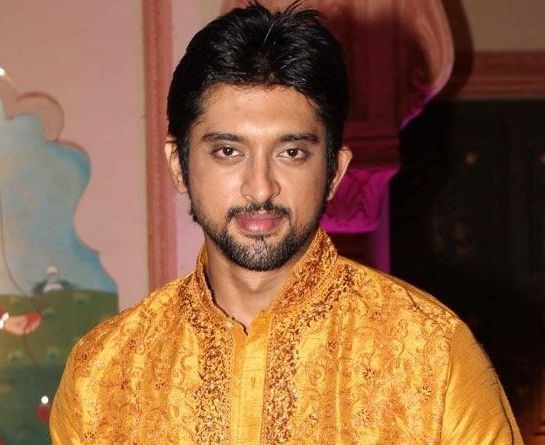 " I am Akash Singh raizada. I am his younger brother "
" I am Payal "
Kushi - I am sorry to ask. but that day aunty said u was about to engage to Arnav ji...
Payal - S I was about to.
Boy - S Arnav Bhai was about to get trapped be he escaped and bechara Akash Bhai has been pushed into the trap (Payal smacked his arm whining) By the way I am Nandhkish.ore. I am Arnav bhai's cousin brother.
Payal - NK stupid. Dhi dekho na..what he is saying. Akash u also not saying anything.
Akash - NK stupid. shut ur mouth. Payal see I fought with him for u. Ok.
NK - See I told u...
Shyam - Just behave urselves guys. We r here to pacify chote not fight btw urself. did u got that ?
Anjali - He is our son Rishab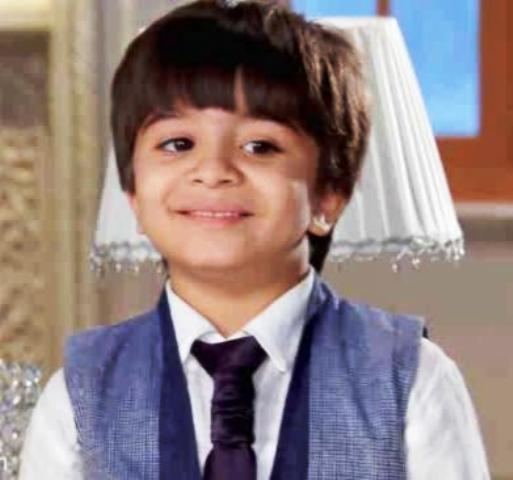 Kushi - Iam Kushi. and this is Arav
Everyone smiled awkwardly seeing other not knowing what to speak. Kushi - I don't know how to explain but Arnav ji is not at mistake.It will be not easy for u guys to accept that I am his wife. But now I want ur help to unite him with aunty.
Anjali - All these years we were worried abt him but now we are happy that he is happy with u and his son.
NK -And I am more that glad to help u Bhabhi.
Others looked at him like ' what the' Kushi looked at him surprised.
NK - What....If she is Arnav Bhai's wife then she is my Bhabhi right ?
Everyone - Yes.
Anjali - We accept that u r Arnav's wife and we don't have any problem with u. we r happy to welcome u in our family. but it will take sometime for Maa to accept the fact. till then u have to wait kushi.
Arnav came out after fresh up and stopped at his track seeing them. He went near kushi. He was about to say her something but...
Kushi - Arnav ji...meet my new friends. this is Anjali, this is...( She started introducing everyone )
Arnav - what is all this kushi ? u know what u r doing ? He asked her scrunching his brows.
Kushi - what r we doing ? we guys are together planning for Arjun Arohi's Sangeeth. Hein na ? She asked looking at others.
NK hurriedly nodded his head. Kushi - U also sit with us na. We will make nice plans. come. she said wrapping her hands around his arms.
Arnav freed his hands from her and looking at everyone he said - I AM NOT INTERESTED.
He went into the study room to immerse himself in his work. Standing at distance he thought " u r going to hurt urselves kushi becoz of this people. But I won't let them until I am alive " while kushi looked at him with mouth open.
Arav giggled. Kushi - Arav nowadays ur dada is not at all hearing my words. Ask ur dada to be obedient.
He clapped his hands hearing ' Dada ' Rishab was in awe seeing the cute boy and started playing with Arav. youngsters looked at them smiling. now they r at starting line of the race to run together to reach a destination of HAPPY FAMILY.
Disclaimer: The views expressed above are member's views and this website does not comply with it. The views expressed may not be factually correct. Incase of any issue please contact us/report it to us.