One Shot~Dhadkan Part B, 25/05/18
Feb 7
One Shot~Dhadkan (By Sviji) (Thanked: 196 times)
This is prequel to the SS~Dhadkan, the journey of Arnav's love. I did not want to input in the SS, instead posting it like One shot. A little of his family background, his first meet with Khushi to their marriage.
One Shot~ Dhadkan
Part A
Raizada's were one of the well-known wealthy and influential Zamindar family who had been bestowed with Royal title during British Imperialism. The first to be titled Raja was Rudra Singh Raizada, in 1865. To the present Raizada's still hold the Royal title.
The origin of Raizada's was Lucknow. Raja Ranjith Raizada and Rani Sujatha Raizada had only son Abhay Raizada. Since Ranjith wanted to establish Textile Company in Delhi, so the family shifted to Delhi.
Raizada Textile with years had become one of the top company in India. Ranjith passed the responsibility of RT to his son Abhay as soon as he completed his education.
Later, Abhay got married to Ratna and one year later they had Anjali. Ranjith and Sujatha, shifted back to their hometown to live their last few years in their ancestral home. While, Abhay, Ratna, Anjali lived with Ratna's family in one house. Four years later, the couple were blessed with a son, Arnav Singh Raizada. And Year later, Akash Mittal was born to Manohar Mittal and Manorama Mittal (Ratna's brother and sister in law). Ranjith and Sujatha, once a year comes to Delhi to visit their son and his family. Arnav and Anjali visit's their grandparents along their parents twice a year during his school half yearly and annual leave. Both the times Abhay and Ratna will take them to Lucknow and will return to Delhi after two to three days, while children remains behind to stay with the grandparents.
Raizada House, Lucknow,
Arnav always look forward to visit his grandparents. That year only Arnav (8 yr old) had come to Lucknow to visit his grandparents, Anjali had refused wishing to join summer camp. Abhay, Ratna, and Arnav had only reached few minutes before to the warm welcome of Ranjith and Sujatha who were waiting eagerly.
Sujatha "Beta, Ratna bahu go and freshen up. The lunch will be served in an hour." Ratna turned to her son who was quiet happy to sit with his grandfather. Sujatha "I'll take him to his room. Tum log jao"
Abhay and Ratna left to their room, Sujatha "Chotte, come first freshen up and then later you can talk with your Dadu."
Arnav "Dadu I'll come back soon and tell you what Di did, okay"
Dada ji ruffling his hair "Done, now go, your Dadi is waiting."
Dadi and Arnav were coming back down when his eyes fell on the figure lying inside the room. The door was opened and inside someone is lying. Stopping before the room he looked at his Dadi curiously "Who is that?"
Dadi smiling "She is Khushi."
Arnav "Khushi?"
Dadi "Yes, she and her parents are living here"
Arnav "Why?"
Dadi "they are our paying guest beta"
He did not understand much about paying guest. Not able to contain his curiosity he walked inside the room. He looked at the little girl sleeping clutching the doll tight in her hands.
Dadi "Come beta, don't disturb her. If she wakes up she will cry for her mother."
Arnav "Where is her mother?"
Dadi "She is in school. She will come back in sometime."
All he could say was Oh, looking back at Khushi he smiled, ah he will get new friend. Dadi pulled him out of the room, while going down Arnav "Will she like to be my friend?"
Dadi "you want to?"
Arnav "Yes, I would like to have a friend here."
Dadi "maybe she will, you should ask her." Arnav grinned nodding.
The lunch was noisy affair, everyone settled in the living room enjoying the desert. Abhay "Are you sure of them Dad? What is the need for paying guest?" his father had informed him of the paying guest in their house. But he is sceptic.
Ratna "haan Papa ji, I'm too worrying."
Dadi placing her hand gently on her arm "don't worry, Shashi bitwa is Suseela's (Ranjith's sister, a distant relative) sister in law's son. From few years he had been in Mumbai. So when he decided to shift here Suseela asked us to help them get settled here. They were looking for nice home in nice locality. It was Ranjith who invited them to stay here. Shashi bitwa agreed only if we let him pay for living here. And you know bitwa, in this big house only we two living. It would be nice to have someone around. Shashi bitwa and Garima bitiya is nice people."
Dadi "Have a four year old daughter, Khushi."
Abhay "What is he doing, Dad?"
Dada ji "He is a manager in Kalyani Finance. And Garima betiya has joined as teacher in nearby school."
Dadi "She has special classes for tenth and twelfth class. So had go even during these holidays. Khushi will start going to same school from this year. With them we don't feel lonely."
Ratna "Chotte was saying she is sleeping upstairs."
Dadi "Yes, she is taking afternoon nap. Bahut hi pyaari bachhi hai." In their talks they did not notice Arnav slipping, rushing upstairs. Reaching to the room Khushi is sleeping he walked inside frowning said looking at her "kitna soti ho. When will you wake up?" he perched on the bed beside her waiting.
Dadi held Khushi in her arms, as the later looked at Arnav afraid. Few minutes before she had woken up from her sleep only to see a stranger beside her. Seeing someone new she started crying. Dadi and everyone rushed inside the room to see a confused Arnav sitting on the bed.
Ratna "Chotte what are you doing here?"
He looked at them all and said in small voice "I was waiting for her to get up."
Dadi rushed to Khushi "it is alright beta"
Khushi clutched Dadi, picking her in her arms she took her outside, followed by Arnav who picked the doll Khushi had been holding lying on the bed. Arnav "Dadi I'm sorry I did not wanted to scare her."
Ratna, Abhay, Ranjith looked at each other and followed them.
And from then Dadi is consoling her "Khushi, he is a friend." Khushi just sat quiet not willing to get down from her lap.
Ratna pinching her cheek "Kitni pyaar hai Maa ji", Khushi hid her face. Dada ji chuckled "other than her parents if she likes to be with anyone then it is only Sujatha. She is always scared of me."
Dadi "it is because you are scary." Dada ji fake glared at her. Abhay chuckled at that, Ratna hid her smile. Dadi "see this is why she does not come to you."
Arnav showed her the doll "see I brought your doll", Khushi held her hand out for it, giving it to her he asked hopefully "will you play with me, Khushi?" seeing her not replying he looked at his Dadi sad.
Dadi assuring him "give her time Chotte. She is just shy."
The time came after two days, Khushi had got along well with his mother, still shy around his father and wary of his Dada ji. She had been playing with a ball in the garden all alone when he came with his favourite toy his Dada ji got for him.
Khushi looked at him from the corner of her eyes. Arnav "Khushi look, see what Dada ji brought for me."
He rode his toy car towards her, stopping by her side he said "Come sit"
She looked at it silently. Arnav "You don't want to?" knowing well she is very much interested. Arnav riding it around in circle shouted "Soch lo"
He again stopped by her, Khushi looked at him and then at the car. Getting down he held her hand "Come you will like it. Bahut maza ayega."
Khushi let him sit her in the car quietly, he smiled seeing her not running away from him. Getting on his seat "here we go….1,2…..3" Khushi squealed as it started and he laughed as she screamed in excitement. Dadi, Ratna, Garima came out hearing her scream and chuckled seeing the two enjoying.
Dadi "at the end he had managed to befriend her."
It was the start of the friendship.
Years passed, with Arnav and Khushi growing, lot of changes came in their lives. For Arnav, Khushi has become someone he did not wish to share with anyone. As for Khushi, Arnav is one of her best friend.
The first seed of fear he felt when Khushi and her family moved into their own house Shashi had brought in the next street of his grandparent's. He was 16 then, and she 12.
When he visited his grandparents' that year he felt the change. It was not like before when living in same house. And Khushi had made lot of friend's in her neighborhood. Even when he would go and meet her, he felt like left out amidst the group of friend's. Earlier it would be only them in the two months, they would have lot of fun. But that year he felt like he is not anymore important in her life. She had become busy with new friends. It is not like she would ignore him but he felt bad for not being her only attention.
That very same year there was an unexpected visit to Lucknow again with his entire family including his maternal side. And the reason, his Dada ji passed away in sleep. Doctor had concluded after checking it is heart attack.
After the funeral completed, he and his Di had returned back with Maama and Maami ji. Dad, Maa, and Nani had remained behind with Dadi.
He was entering second year of his fashion degree when he realized his love for Khushi. It was the time when Shashi uncle's sister Madhu shifted to their house. Being orthodox in belief she did not like Khushi mingling with the boys.
That day he had gone to Khushi house with the sweets made by his Dadi and he overheard her bua ji scolding her "Khushi, you are not a child now to be playing with boys. You are big enough now. It does not look good. Keep a distance from them."
As he entered the house welcomed by Garima aunty he knew the look Madhu bua sent him, he too is listed in the avoid boys list.
It became prominent to him when in the next semester leave Khushi avoided him. If she talked it would be to limited few seconds. From the girl being chatterbox she had become self-conscious around opposite gender. He would not minded her keeping distance from other boys, in fact he would be glad but avoiding him too became too much for him.
He felt like she is going away from him. That did not felt good.
His heart feeling heavy, feeling empty within. The realization did not take long for him. He should have known why he could not see her giving attention to anyone else even if that someone is her girlfriend. He should have known why he is possessive for her. He should have known all along, that he had fell in love with Khushi Gupta.
Arnav~20, Khushi~16,
Khushi "Dadi, can I bring my friend's here? We are having sleep over at my home. But they want to meet you."
Dadi suspiciously "Me?"
Khushi averting her gaze "more like to meet your grandson." Dadi raised her eyebrows at that, Khushi giggled saying "they think he is handsome."
Dadi "and what do you think?"
Khushi pondered on her words "I never gave it a thought" Dadi chuckled at her. Arnav who had come down to see her knowing her visit felt disappointment hearing her words. Did she feel nothing for me? Does she not mind if other girl's try to get his attention?
Arnav said coldly "Dadi, I'm not show piece that she will show me to her friend's"
Khushi looked at him hurt, her eyes filling, she had come behind Dadi to request him to meet her friend's but hearing him say this she felt bad.
Dadi "Khushi"
Arnav turned around, his eyes locking with her teary one. Walking over to her he held her hand dragging her to her old room she used when she lived there. Pushing her inside he closed the door staring at his Dadi pointedly who never saw him this angry. Dadi retreated worried for Khushi.
Khushi gulped, she started moving back as he moved forward. Soon she had nowhere to move as he trapped her between him and the wall. Arnav "Look at me" it was not a request but a command.
Staring intently at her he bit out "I did not like the fact you got your girlfriends here"
She stuttered "but they wanted to meet you."
Arnav "That is what hurts me Khushi. You bringing other girls to see me. Why should they meet me Khushi?"
Khushi "they like you….they wanted to become your friend."
Arnav "More like to try their luck with me. Why can't you see they are using you? They just don't want to be my friend but much more. Definitely you cannot be blind to that."
Khushi looked down, yes she knew it. Even Diya her best friend had gushed how she wants to be his girlfriend. She looked at him hesitatingly. Arnav moved back away from her "Khushi, I don't know if you consider me your friend or not but for me you are my special friend. And you doing this hurt me." Telling her in clipped voice he left the room leaving behind disturbed Khushi.
Next day evening, he went to Khushi's home to meet her. Her hurt eyes, his rude behaviour towards her did not leave him in peace. He knew she is naïve and readily comes under anyone's word. What is worst is? She does not even know what he feels for her. Knowing her age, he did not feel comfortable to let her know his feelings for her when she should concentrate on her studies but her playing cupid really dismayed him.
By the swing leading to garden.
He looked at her quiet figure sitting beside him. Arnav "I'm sorry Khushi, for being rude to you"
She looked at him surprised not expecting it. He forwarding a bouquet "this is for you."
Taking the bouquet "Thank you. This is lovely. I love pea**** feather. In fact I love pea****. They are beautiful bird."
Arnav "I know."
"I'm sorry too. I only thought about them when they requested me to introduce to you. Never gave a thought if you would like it or not."
"Don't be. Aur waise your friend had once tried to hit on me." Khushi looked at him surprised.
Arnav "few days back when I came here to give prashad, your friend's were there. It was evident from the way they flirted with me."
Khushi felt like fool, she did not knew about this. Muttering an Oh, she kept quiet. He explained himself further "So I know why they requested you to introduce me to them. It had become old tricks. Seriously even girls back there in Delhi use my Di and Payal to get near me."
Khushi "Payal?"
Arnav "Akash's girlfriend"
Khushi nodding "I understand, it must be so tiring" he chuckled "not tiring but I get irritated."
Khushi giggled "Seriously, you are totally opposite. Who will not enjoy such attention? Or maybe you already have girlfriend?"
Arnav "it is not like that" and he muttered under his breath "the one whose attention I am looking does not even knew. Unlucky me"
Khushi looked at him suspiciously "come on don't lie. You don't have someone in life?"
For few seconds Arnav kept quiet not knowing what he should reply to that, he can't even come clean with his feeling for her and then sighed "Do you like someone, Khushi?"
Startled at the change of topic she looked at him, he asked again "Do you have crush….no…I mean do you have feelings for anyone?"
Khushi shaking her vigorously in No said "Nah……I don't want to get hurt."
He looked at her waiting, raising her eyebrows at him she said "Who will like me anyway? I'll only end up hurting myself. So I never think about it. I hardly notice the opposite gender."
Arnav "What is wrong in you?"
She laughed "What is special in me?" pointing at herself "guys like girls who are slim….they want model like figure….zero slim waist."
Disagreeing with her he countered "bul****…..only a blind fool will not see the beauty you are." She chuckled "you are lying"
Holding her hand he said sincerely "You are beautiful Khushi. Don't believe anyone say otherwise." Khushi looked at him silently, she could see he is not lying. Getting flustered she removed her from his looking away.
Arnav getting up "I should leave now." Khushi nodding her head got up, looking at her few second he left. Garima invited him to have dinner and go but he refused saying Dadi will be waiting.
Khushi~17, Arnav~21
Khushi came home still in shocked disbelief at the stunt Arnav pulled on her.
"You Arnav, you are very bad. How could you do this to me? Bua ji is right in saying to avoid boys." She mutted in anger as she remembered the kiss. She could not believe Arnav would behave like this with.
She berated herself "you should have slapped him Khushi. But no like a cry baby you have to cry infront of him. I'll never talk with him again. Ganda kahin ka." She wiped her cheek as that would earase his kiss.
Arnav on the other hand smirked remembering his meet with Khushi. In few days he is leaving for US for his higher studies. He was planning to visit his Dadi for few days and of course Khushi once his board exam ended. Since he knew as he is leaving for US his family would want him to stay with them. But he did not knew his Dadi would come to Delhi. His whole family had planned the entire thing and the result he could not go there.
All he could manage was one day visit to Lucknow without letting anyone know.
Next Part~ By Thursday.
I wished to complete this OS within one post but we had guest in home and I could not draft fully. Also this shot is not coming perfectly too. It seems dry. I could not relate with it.
Hope it is at least likeable enough guys.
I'll post the next part on Thursday. So I could post first part of this SS by Friday. It is already ready.
Lastly, thank you guys for the wonderful response I got for SS~Dhadkan, Prologue.
Will be waiting for your reviews. Do let me know yaaron. And please at least Thank you button silent readers.
May 25
Part ~ B (By Sviji) (Thanked: 153 times)
Part B
Arnav~ 25
Arnav could hardly visit Lucknow in these two years from the time he returned from US completing his master. His whole concentration has been to start AR Fashion House, making it success and reaching new milestone with every success. The result AR Fashion House is well known company in India.
But it did not mean he did not go to Lucknow, he would but only for a day or two and then would have to return back. The few glimpses of Khushi in those few trips got him going.
Now from the past few days his mother is behind him to make him to accept to marry Mira. Mira is an event organizer in Hope Welfare Organization, an organization helping orphaned children, women, and old age people. His family had met her in one of the event organized for fund raising. He don't know or did not want to know how the one meet had made her close to his family but when he returned from US he had noticed her frequent visit to his house. And he knew his mother had taken liking towards her. But he did not thought his mother would be dreaming to get them both married, and now she is behind him.
So he had escaped to Lucknow wanting few days' relief from his pestering mother. It has become too much with everyone too pressurizing him.
Ratna "Maa ji, you try to talk to him. Mira is beautiful, educated, and a nice girl. But Chotte is refusing. You talk to him once."
Dadi "Don't worry Bahu, I'll try from my side. We need to know what he wants in his life. You cannot force him to accept your choice."
Ratna "Okay Maa ji. But I just want best for him. And I believe Mira will be good life partner for him."
Dadi "I understand as his mother what you feel but like Abhay who had freedom to choose his life partner Arnav too will have one. In fact all our children will have the freedom to choose their life partner. It is them who has to take decision with whom they wish to spend the life. I'll try to know what Arnav wishes."
After assuring her daughter in law she kept the call.
As expected he is working something on his laptop. Walking inside the room "Chotte, here your coffee."
Arnav "Dadi, why did you take the trouble? Where is Ramu Kaka?"
Dadi "Kyun, can't I make coffee for my grandson?"
Making her sit beside him on the couch, he held her hand "You can. You have all the right." Laying his head on her lap he closed his eyes feeling tired. Dadi caressing his hair "Ratna bahu called me now." He tensed hearing her.
Dadi "She said she has brought a good proposal for you."
Arnav looked at her "Dadi please not you too."
Dadi "I'll not force you to say yes to marry that girl. But Chotte I would like to hear your thoughts about this proposal. You know the girl. What you think about it? Or you don't want to marry now? Or you don't want to marry her? And what is your thought on marriage? What type of girl you want as your wife?"
He kept quiet, his eyes closed, Dadi "I'm here to hear you Chotte. You can talk to me freely. Okay" and remained silent, caressing his hair waiting for him to open up.
For long seconds later Arnav said single word "KHUSHI"
Dadi looked at him confused, he opened his eyes, getting up he looked at her, his eyes intent as he repeated "I wish to marry Khushi."
Dadi sat speechless, Arnav not waiting for her to say continued "Dadi, Khushi is the girl who holds my heart."
Dadi "Khushi?"
Arnav "Can't I like her Dadi? Can't she be my choice?"
Dadi shaking her head "I'm just surprised Chotte. Khushi grew up before me. I know the girl very well and I knew the one who will marry her is lucky." then smiling "If my Chotte wants to be the lucky guy then I'm really happy with your choice."
Arnav smiling wide hugged her "Thank you Dadi"
Dadi "Does she know?"
Arnav "No, but yeah I had challenged her I'll marry her one day"
Dadi raised her eyebrows at him "Did you?"
He smirked not answering her further, Dadi "Is it why she does not come here whenever you come?" nodding his head he sighed "she does not feel for me Dadi. But then at least she is not seeing anyone else either."
Chuckling at him she asked "Why don't we ask her hand officially? You should tell Ratna bahu too."
Arnav "No Dadi, I cannot. Khushi is still completing her degree. First let her finish then I'll tell Maa and everyone. Then you can talk with Shashi uncle and Garima aunty."
Dadi "But what will you tell your mother now? She will want to know the reason for refusing to marry Mira. Until then she will not stop."
Arnav "I'll just tell I already have someone"
Dadi "She will want to know the name of girl and definitely would wish to meet her."
Arnav "She will have to wait." Seeing her doubtful he pressed her hand "I'll handle it Dadi. You just make sure no one steals away my Khushi"
Dadi "Achha ji, your Khushi? Huh?" smiling he laid his head on her lap closing his eyes.
~ ~ ~ ~ ~
Anjali "Maa I don't think so Arnav is being truthful."
Ratna "How could you say that?"
Anjali "Come on Maa, I for one know he did not had any in school or college. He may have had one in US but Akash was there with him from next year. And Akash too told Arnav did not date anyone there. From the time he came back he is only focused on AR, if there was someone really in his life we would have surely got the hint. Akash is working with him, even Lavanya said Arnav does not give attention to any girl other than when it comes to work."
Ratna "It does not mean he could not have. He said right he loves someone. May be she is someone who is not related to his school, college or work."
Anjali "huh? When did you see Chotte meeting anyone outside? If he goes anywhere it would be from home to office and back home. Other than that all he has is business meeting. So I don't think so he has one in his life. He is just lying to get you off from his back."
Ratna looked at her confused, Anjali "Maa trust me when I am saying Chotte does not behave like someone in love."
Ratna is still not sure whether she could believe this, because Arnav never lied to her. But she hoped whatever Anjali is predicting is true. Nodding her head she said "If then I would be happy. Mira is very nice girl."
~ ~ ~ ~ ~
Anjali did not believe Arnav is in love with someone because she still sees him as same boy who would share everything with her and she believes she knows everything about her brother.
It does not mean she wants Mira as Arnav's wife.
Mira is not what she has in mind but it is Lavanya who will be perfect partner for him. She had met Lavanya in one of the business party and they had hit it off. As they became close friend she started wishing Arnav to marry Lavanya. Since she believes the two will make an envious pair as Arnav is an eligible bachelor and Lavanya being a top model. They will complement each other well.
But for the moment she will wait before approaching Arnav since he is already irritated with all the talks they had from few days regarding Mira.
And she just did that few months later and told him her wish seeing him and Lavanya together.
So, imagine her surprise when for the first time ever her brother refused her outright when she approached him regarding Lavanya.
She had thought like always her brother would do anything for her, would consider her wish but he simply denied with one word NO. She had tried everything, blackmailed emotionally, reasoned with him but every time the result were same, negative.
She could not understand the person before her
He even went ahead threatening to end Lavanya's contract with AR if she still persists him with her foolish wish as he calls it. She could not do anything further knowing even her family is not wishing Lavanya as Raizada bride.
What she did not knew then was, it was not end of the surprise.
~ ~ ~ ~ ~
Shantivan was in chaos, as the son of the left the house more like to say ran away with a girl. His mother had walked in his room that morning to see why he is not down yet to notice his room empty, after searching him the entire house, dialing his number numerous time which came switched off she shared it with everyone.
Hours later, Arnav read an incoming message Bhai I ran away with Payal. I could not lose her. I'm sorry. Tell maa I'm really sorry.
Anjali "How could he do that? He did not even tell me he is doing something like this."
Arnav looked at her in disbelief, worried for Akash he bit out sarcastically "Why would he Di after all that happened?" after what you did before? Anjali looked away from him knowing well what he is hinting. Fuming in anger she left to her room.
~ ~ ~ ~ ~
A year later, Arnav~26, Khushi~22.
Nani's room, (In call with Dadi)
Devyani (Nani) listened silently to what Sujatha has to say. And indeed was surprised to hear the important matter she wanted to discuss with them is, she had brought a girl's proposal for Arnav. Her eyes went to the other people present in the room, her daughter and son in law, both very much surprised to hear Sujatha's suggestion.
Well she did not think Sujatha would chose anyone not perfect for their Chotte, and she too knew the girl. Alright not so well like Sujatha but she had heard a lot about the girl. Whatever she had heard from Sujatha, Ratna, Abhay, and of course Arnav she had liked it. And after Ranjith's funeral as she had stay few days with Sujatha she got to know Khushi and her family. She liked them. They were nice people and the girl had been lovely.
Sujatha from the other end "Well what do you think Abhay? Ratna Bahu?"
Ratna "Maa ji? Are you sure? You want Khushi as Chotte's bride?"
Dadi "Well what is wrong with her? She is perfect for our Chotte. And beside Chotte loves her." She literally dropped the bomb on the people present in the room. That was news to them, yeah Arnav had said to them he has someone in his life but they had at that time thought he is just bluffing to refuse to marry Mira.
Nani raised her eyebrows at that, Abhay shocked "From when?"
Dadi sighed "I did not know from when. Last time when he came here he had confessed he loves her."
Ratna "Why did he not tell me anything? I mean he did tell he loves someone but did not tell her name."
Dadi "I had said him to tell you everything but he wanted to wait till Khushi finishes her degree."
Nani "had she finished her degree then?"
Dadi "It is nearly a year she had finished her degree. He decided to wait for little while before talking to everyone but now"
Nani "Now?"
Dadi "Well I heard they are planning for her marriage. I had informed Chotte and he wishes to go ahead and ask for her hand. So I had called to talk with you guys."
Nani chuckled "did he? Poor boy did not want to lose his kabootar to anyone else, is it?"
Dadi laughed "Right Devyani, he wanted to talk to you guys but I stopped him saying I'll do the honour."
Nani looked and raised her eyes enquiringly "Well?"
Abhay sighed "if he loves Khushi and wants to marry her then there is no problem to go ahead." Ratna kept quiet, still reeling the shock. She was still having hope for Mira and Arnav but now……Dadi called "Bahu, you did not say anything."
Ratna "I don't know Maa ji. I mean I never thought the girl Chotte loves is Khushi. I mean……"
Dadi "Ratna, I understand what are you trying to say. Khushi may be little on the weight side, but I'll not call her fat and definitely not ugly. So you should not have this doubt. That girl is really pretty. She grown up before our eyes. You should be happy Arnav chose Khushi."
Ratna "All I want for him to be is happy, if his happiness lies in Khushi then I wholeheartedly agree to it. And you are right, Khushi is nice girl, we had known her for so long."
Dadi "great then, I'll talk with the Gupta's then."
Nani "Okay Sujatha, we will call the pandit ji and see a date to visit the Gupta's to ask for Khushi bitiya's hand officially, if the day was very good we will also give her shagun."
Dadi "yes…yes….subh kaam mein deri kyun?"
Soon after that everyone were told the news, Maami "The same family who stayed as paying guest with your in laws?"
Ratna nodding "Ji jiji, they are same"
Maami uttered "Oh!!!"
Ratna shaking her head "it is still unbelievable to me jiji."
Maami "Kyun? sasuma said she is very nice girl."
Ratna "yes that she is. I had been thinking all these years if Chotte really loved anyone who could be but never thought it would be Khushi."
Maama ji sighed "wished Akash too would have told us." Everyone became tensed remembering Akash, Maami ji gulped her tears, controlling "there is so much to do, if I am not mistaken we will soon leave for Lucknow." Nani nodding at her "Sujatha will talk to them, it is best if start the preparation from now itself"
~ ~ ~ ~ ~
That night in Arnav's room,
After everyone retired to the room, finishing all the work in the kitchen Ratna came to Arnav's room with a jug filled with water.
"Maa? You are still awake."
Keeping the jug in low table beside the bed, she came and sat on the bed "took some time to tidy up the kitchen"
Arnav "Maa what is the need of you do it? HP or OP would have done."
Ratna "HP helped me Chotte", leaving his laptop aside he came and sat beside her "What happened Maa?" looking at her, earlier in the evening when he reached home he was glad to see every accepted his wish quite cheerfully expect his sister. Well she will take time, he guessed.
"Are you not happy?"
Cupping his cheek "I'm happy Chotte, but why did you hide it from me?"
Arnav holding her hand "Maa, I'm sorry I did not tell you about Khushi. But I don't know at that time I felt that is the right thing to do."
Ratna "does she know?"
Arnav "Khushi?" as she nodded her head, he replied "She does not know I love her. I did not want to disturb her."
Ratna smiled "How I failed to see it Chotte? It was always there before me but I could not see it, the bond you had formed with her. With her I had seen a side of you I had never seen. When I would see you with her it would be like it is only her who matters and nothing or no one else. But then they shifted to new home. May be that is why? I could not see it." Yes, as they shifted she did not see the two together often and with years it just did not occur to her that her Chotte is still very much attached to Khushi.
Arnav "May be that is when I started realizing she is more than a friend to me." He replied with half-truth.
~ ~ ~ ~ ~
Anjali could not believe as she heard Arnav's choice, not that she knew the girl personally. She never met the girl. How could she when she had stopped visiting Lucknow from the same year the girl had shifted with her family to their grandparent's house.
She had been twelve year then who felt it is bore to go to their ancestral home with nothing exiting there, there will be no friends and no fun activity. Instead she opted to go for summer camp. From that year and the coming year, she just excused herself with one reason or the other to go to Lucknow. And with years her parent's too stopped asking her knowing well with age her preference are changing.
Yes, she had heard lot about Khushi from her family, mostly Arnav that first year he met her. But at that time she just shrugged it off. And with Arnav too not mentioning her again to her she would almost forgot about her existence until someone from her family mostly Dadi who talks about Khushi and her family on her visit to here.
So it came as a surprise to hear the girl Arnav wants to marry. Seeing her photo she could not believe Arnav would select her, where are girls like Mira and Lavanya, and where is she? Did he agreed for Dadi and Maa? Maa too seems to so happy. And she shared the doubt with Akshay (close friend of Arnav) and Lavanya.
But the more she got frustrated when Arnav later talked to her after the conversation he had with Akshay. So it was a shock she received when she realized he is very serious and she had never considered Khushi to be the reason for his reason to visit to their grandparent.
~ ~ ~ ~ ~
Anjali Raizada, being the only daughter of the house is spoilt princess of both the family. Even after Arnav and Akash were born she remained the pampered child for everyone.
The result, with age she became self-centered lady, for her it is Only I, Me, and Myself.
Everything should revolve around herself and every attention should be on her.
The elder's in their family knew it but indulge in her whims wanting her to be happy. Rarely they would refuse her……mind it, there would be only one or two cases that would happen.
Both the brother's loved their sister even though they felt burdened by her dominance while Anjali too never failed to show the authority she had over Arnav and Akash being elder to them.
If in child Arnav would agree to everything his Di said and made her happy not wanting to upset her. Then the difference now is he still did everything for her but only if it is in his capability, else he would just agree and go on doing what he feels right. With age he had become more wise and mature, and even cunning to handle his hyper Di, which made her believe he is still the same little boy who would follow her words without a word. Because at the end he will just show it to her as it is her thought, it is her idea, it is her wish.
While Akash was forced to open his eyes when he nearly came to lose his precious love because of his sister. In her envy and malicious she nearly destroyed everything he held dear to him.
For Arnav, he had witnessed this side of his Di years before when they were child. It was the same year of his visit to Lucknow when he met Khushi and befriend her. After the wonderful days spent in Lucknow he returned to Delhi a week before his school reopened. He had excitedly shared his Lucknow trip with his siblings, mainly told them about Khushi.
They had a guest then, Akash's maasi and mausa ji had come with their only son Nandhkis**** (3yr old). And from the time he returned Nandu (Nandhkis****/NK) hardly left him, surprising everyone the little guy sticked to him, wanting his attention all the time. And he had been only glad, he was cute and naughty. He also liked him, even if he felt irritate when he pronounces his name incorrectly, Nannav.
It was one day when he came upon NK and Di arguing. When he neared them he stood surprised at their conversation.
NK "Nannav bhai said this is mine" holding the bunny rabbit toy possessively in his hand.
Anjali "it is not yours, give it back to me."
NK shaking his head in No "Nannav bhai gave it to me."
Anjali "Accha? But that is mine." Not seeing him relenting "my brothers love me and they will not talk with you if you do not give that to me."
NK laughed saying "Di you don't know anything. Nannav….Akki bhai loves me more than you."
He don't know why they were debating over this but as he watched his Di pushed NK hardly on the floor screaming "no they don't…..they are only my brothers"
Horrified at that he shouted Di, and ran over to the small boy, who is cowering in fear before her. NK cried as he did not understand what wrong he did. Arnav picked him up and looked at his Di "why did you do that?"
Anjali glared at him and then NK, consoling the little guy he took him to the elders, on the way looking for any sign of injury, sighing in relief on finding none. NK just had bad scare. When elders were informed of the incident Anjali instead of being guilty had lied she did not intend to push but was just taking toy from his hand when he fell down.
Everyone chided her for fighting over with small child for a toy but he knew better she indeed pushed NK. When he had confronted she admitted she did not like the fact Arnav and Akash giving their attention to NK and lashed at him saying "you are my brothers so you should love only me not Nandu or anyone else. I don't like sharing you people with anyone"
That incident had forced him not to share anything more regarding Khushi to his Di. He don't know why but his heart and mind agreed with it.
And he only felt relieved when his Di refused to join the trips to Lucknow in their next vacations, and after every vacations.
But he knew now why? Because even back then in small age his small mind came to understood, the Di he adored can be bad too.
And it only cemented when he came to know what his Di did to Payal.
So he remained wary regarding Khushi not wanting to take chance where his Di is concerned.
~ ~ ~ ~ ~
A week later, Raizada House, Lucknow.
Raizada's and Mittal had arrived that afternoon, all prepared to see the bride and if possible to complete the shagun ceremony too.
Dadi told everyone "I had informed them we will be visiting tomorrow" and then looking at Arnav "and as you wished I had requested to them to not let Khushi know it is your proposal."
Nani "Why?"
Arnav shrugging "just like that" he smirked thinking about the shock she will get. Nani giggled "I think I understand" everyone chuckled confirming they too could see why.
Ratna "bechari will be surprised to see us"
Maami "I do hope this will be pleasant surprise" raising her eyebrows at Arnav. He just shrugged again already anticipating meeting Khushi tomorrow.
Next Morning Gupta House,
After looking at the preparation for the guest arriving shortly she walked to her daughter's room to check whether she is ready or not.
She stopped short as she took in her nervous daughter.
Walking inside she cupped her cheek "my betiya is looking beautiful", taking kohl from her eyes she applied a kala tikka behind her ear.
Khushi "Amma I'm scared"
Garima "I know betiya, I am too. But I am glad and happy because the family is good."
Buaji came inside the room saying "yes, if everything goes well you will be married into the family."
Khushi "I don't want to marry so soon"
Buaji "Chup pagli, such a fortune does not come easily"
Garima smiling "and I'm sure once you know the boy and the family you will not have reason to worry."
Khushi "then why don't you guys tell me who they are?"
Buaji "you have waited these days patiently, few more minutes. They will be arriving soon." Then turning to Garima "I need your help Garima, come with me."
Garima assuring her daughter once more left the room.
Imagine her surprise when she was brought down by her mother and asked to greet the prospective groom and his family. Khushi could hardly believe as Arnav sat before her, whose eyes dancing with mirth, Dadi made Khushi to sit beside her and Nani. Dadi introduced the others in their family. She knows them well, she had seen their photo and also saw them all in Dada ji funeral but this was their first real meeting except with Nani.
Nani addressed her parents "Why don't we let them talk?"
Shashi and Garima looked at each other and then nodded "you are right Maa ji"
Garima "betiya take Arnav bitwa to the garden"
Khushi looked at them and then at Arnav who smirked at her, Dadi patting "Go betiya" smiling lightly she got up, he gestured her that clearly said after you. As she led him to the garden she glanced at him who clearly had eyes only on her, getting flustered she looked away.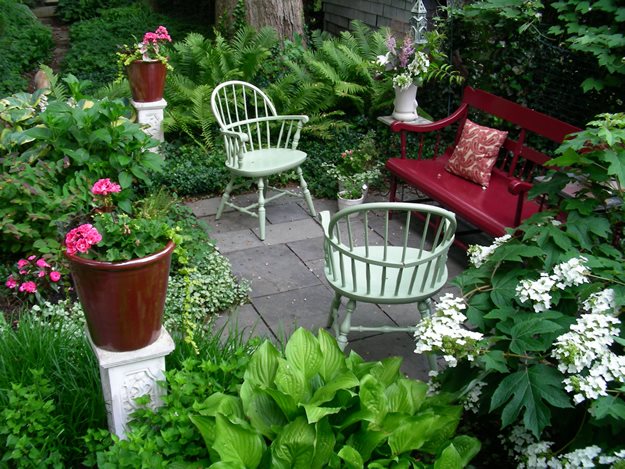 He went and sat on the bench, patting the space beside him, said softly "Come sit, Khushi"
She sat down, twisting her shawl in nervous. Khushi "you knew before coming here?"
Arnav calmly "I was the one who asked to talk to your parents."
Oh was all she could say, after a minute of silence he asked "so what did you think about marrying me?
Khushi looking doubtful "you want to marry me" when he nodded his head she asked again "Why?"
Arnav "Why not? I promised you years before if anyone will be your husband then it will be me"
Khushi "I thought……I thou…."
He cut her off completing her sentence "is a jest"
Nodding her head she looked at him, he simply smiled taking her hand in his "to answer to that why….Khushi, I love you. It is simple as that."
Stunned she looked at him not able to believe, he loves her…..how could that be?, chuckling at her reaction "did I shocked you? But it is the truth. I have loved you for years."
She still looked at him uncertain, cupping her cheek he repeated again "I really love you Khushi Gupta, and I don't want to live without you." She looked in his eyes, they were clear, sincere, filled with love, all for her.
He kneeled down before her, her hand safely in his as he asked "Will you marry me, Khushi?"
Her heart fluttered for the first time in his presence, he did not profuse his love with poetry anything romantically close, he was blunt but the honest confession pulled a string in her heart as she heard herself say "Yes"
He smiled widely, taking a bracelet from his coat pocket he made her wear.
Kissing the kissed back of her hand, he got up sitting beside her, her hand still held in his. Khushi blushed looking down. Feeling tingling sensation all over her body with his kiss.
Few minutes, Khushi was given Shagun, and after which the Raizada's left promising to contact them as soon as talking with the pandit for wedding date.
Later that night,
Khushi could not sleep that night, thinking about Arnav and what happened today. When her parents had said today a family is coming to see her, she never thought about the Raizadas, and never ever thought Arnav's proposal will come for her.
After their last encounter, she had resolved to never cross path him, even if she did she would make her escape, and as he being away for two years in US made it easy. Even after he had come back she tried to avoid going to visit Dadi whenever he comes.
With him starting his own company had made his trip rare, she would hardly know about his visit. But she knew however from Dadi, her family how hard he is working in making his company success. Even her friend's especially Diya would gush about him. Who would not? He is handsome, wealthy, and successful businessman. So as the years passed she had put behind the incident as one of the weird and of his jest.
Not realizing until today how serious he was, or should she say he is.
For the first time today she felt restless in his presence, as if something new is happening to her.
Even thinking about him something is happening. Was she getting attracted to him? Why now? It never happened before. She is the same Khushi Gupta. He is the same Arnav Singh Raizada. Then what changed.
Is it because they will be marrying soon? Is it why she is suddenly started feeling like this?
Did she like how she is feeling now?
Yes, she is liking it.
Khushi smiled as she caressed the bracelet she is wearing.
Two days later, Raizada's and Gupta's met in Raizada house except for Khushi being the bride to be did not come and Anjali who is irked with everything happening. Pandit ji looked on the dates for the wedding. There was a good day for marriage in a months' time. Else they will have to wait for another nine months.
Knowing the impatient groom before them the elder women of the family Dadi and Nani, finalized the marriage date in a month, of course after assuring the two sides of the family.
After conversing, the families came to the decision to hold the wedding in Delhi. The Gupta's will arrive ten days before the wedding to start with the pre-wedding rituals, from engagement to wedding.
Arnav clearing his throat "There is no need to worry for Khushi dresses and accessories."
Nani "Kyun, are you designing it?"
Some chuckled, some giggled, some simply smiled as he blushed little saying "not entirely, AR traditional designer will be handling our dresses."
Gupta's nodded at him, too overwhelmed with the luck their daughter got.
Maami clapping her hands "now that groom and bride's clothes will be taken care off, that left us. No problem, we will shop some here and some in Delhi."
Together the family planned the outings before the Raizada's and Co. left for Delhi in three days time.
Gupta House,
Diya "Kya? You are getting married to Arnav Singh Raizada. How? When? Why did you not tell me this before" Khushi's friend's had come to her home after she had shared the news of her marriage getting fixed.
Khushi smiled softly and shied saying "I told you guys a proposal came for me but at that time I did not know it is from Arnav. Only yesterday when Arnav and his family visited I came to know. Today Amma, Babu ji, and Bua ji has gone to his place to decide the date for wedding."
Keerthi "OMG, can't believe my ears Arnav Singh Raizada is your would be. Haye, he sure had broke our heart" she pouted.
As Khushi looked at her little shocked, Diya swatting both the girl's arm "don't tease her you idiot's" and hugged Khushi, the other two too joined the hug murmuring sorry.
Meghna "come on girl we are just joking. He is just like a Salman Khan for us. Like those film stars we dream but would never become reality."
Diya patting her cheek "but Khushi, you are really lucky getting Arnav Singh Raizada as your life partner." the other two girl's sighed dreamily making Khushi giggle at their dramatics.
Clarification:
Anjali did not visit her grandparent's home after Khushi had come to live with them. The only time she visited is at her Dada ji's funeral. At funeral hardly you can remember one single person.
Hope it is at least likeable enough guys.
I'll post the next part on Sunday or Monday.
Lastly, thank you guys for the wonderful response I got for the first part.
Will be waiting for your reviews. Do let me know yaaron. And please at least Thank you button silent readers.
Disclaimer: The views expressed above are member's views and this website does not comply with it. The views expressed may not be factually correct. Incase of any issue please contact us/report it to us.