1st poster of Sanaya Irani short film Dum dum dumroo
Jan 21, 2018
1st poser of Sanaya Irani short film Dum dum dumroo (By Telly_News) (Thanked: 5 times)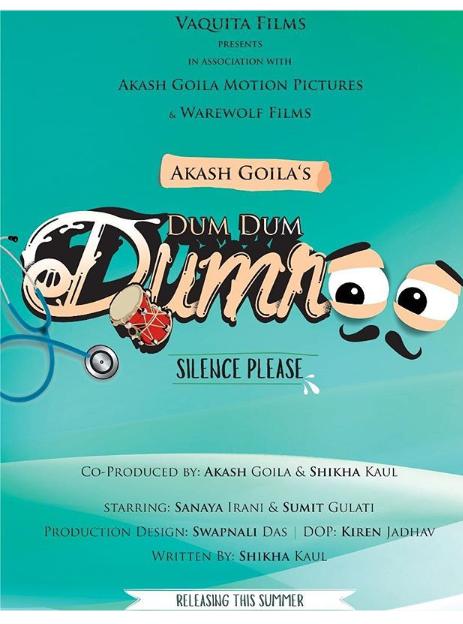 Jan 22, 2018
Story line (By Telly_News) (Thanked: 2 times)
Jan 22, 2018
Sanaya Irani to make her film debut as a female lead with Dum Dum Dumroo (By Telly_News) (Thanked: 1 times)
Good news for all fans of Sanaya Irani out there!
Fans who are super excited about Sanaya's debut in digital platform through Vodka Shots (Web Series). Here is another news for you all.
The actress is all ready to entertain audience with her new short film Dum Dum Dumroo. Sanaya Irani will be playing a role of Doctor in the film.
Dum Dum Dumroo Director Akash goila took instagram too share this piece of good news.
Within 24 hours of sharing the first poster of short film DUM DUM DUMROO, the film gets top 3 position in most anticipated Indian movies of 2018 on Imdb.
Excited to see your favorite actress making her Short film debut? We can't wait to catch a glimpse of Sanaya in her debut film!
By TV Fanclub
Jan 29, 2018
Sanaya's character name will be Sneha (By Telly_News) (Thanked: 1 times)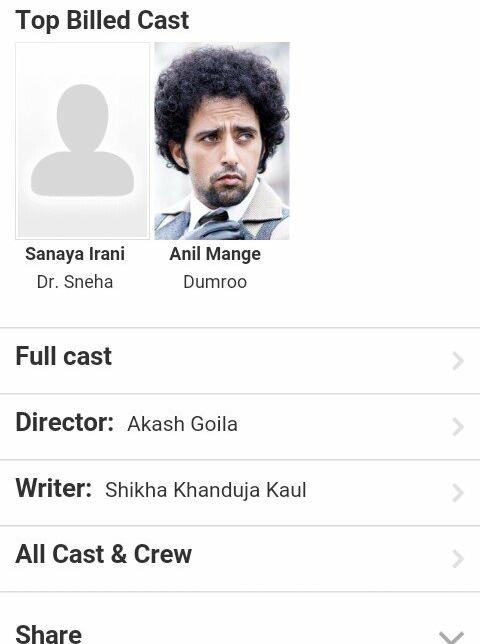 Disclaimer: The views expressed above are member's views and this website does not comply with it. The views expressed may not be factually correct. Incase of any issue please contact us/report it to us.