you are my love
Jan 13
you are my love (By Angle_Arshi) (Thanked: 19 times)
part 1 Arnav,anjali,nk and akash they are childhoods friends and staining same home and they are never leave anyone alone and helping to each others they are good friends. Arnav is carefree man he want to married love marriage he ia waiting for his angle he only shares his feeling only with anjali One day beautiful evening time they are walking on the roadside laughing and talking happily when they are going to crossed roadside arnav got call Arnav : you all are go I will come after answer this call Akash : on come soon And they are crossed the opposite road and turned look back and saw the scene taken they are breath that scene arnav talking on the phone and crossing the road without notice car is coming opposite side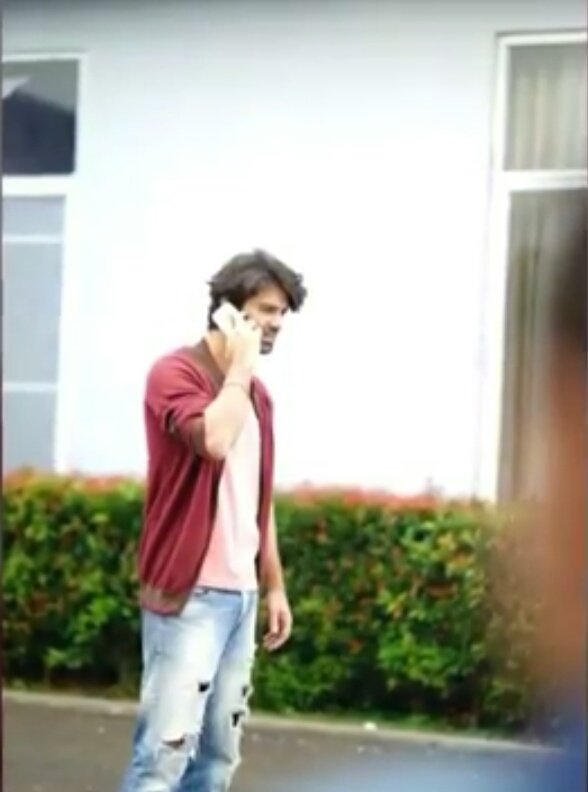 they are screamed Arnav look up when he is going to turn and look back he feel sudden pushed and rolled to other side CONTINUES..... comments...
Jan 14
you are my love (By Angle_Arshi) (Thanked: 24 times)
He feel suddenly someone pulled and rolled on the road he was on top of the person he can feel the person breath on him he slowly look down the person and get shock he never saw most beautiful girl in his life he just thought that second she is my angle and my life I will never let her go that girl lying on the floor and breathing heavily that girl no one that girl is khushi slowly she open her eyes and meet with arnav eyes lost in his eyes they still lost in each others eyes anjali,nk,akash they had run to him and call arnav. arnav and khushi broke their eyes lock arnav khushi look up and try to get up but again arnav fell on khushi. Khushi winch in pain then she keep her hand on her hand on her head and notice some wetness on her hand when she look and saw blood arnav also saw that and get scard and worried he quickly get up and help khushi to get up Then anjali ask are you ok your head is bleeding come let's go to hospital Khushi : no... No.... I am k it's little hurt Arnav : no.... This is not small hurt come let's go to hospital Khushi : no it's OK Arnav : no you get hurt because of me you save me I can't leave you like this Khushi thought little and say k fine I will come with you Anjali : OK then let's go to hospital first They went to hospital CONTINUES........…
Jan 15
(part 3 )you are my love (By Angle_Arshi) (Thanked: 24 times)
They are went to hospital
Doctor clean khushi wound khushi winch in pain arnav saw that and get worried and angry.He shout doctor to clean slowly not to hurt her
He can't see her in pain when she winch in pain he also feel the pain
anjali,nk,akash they are shock of arnav behace they are never saw arnav behave like this
Doctor: ok i am sry i will try to do slowly without hurting her
Doctor cleaned her wond and take out injection for khushi. Khushi saw the injection and get scared arnav saw that and he asked
Arnav : are you ok ? what happened ???
Khushi : nothing ... no nothing is ok ( she turn to doctor and asked ) why are you taking injection
doctor
doctor looked arnav and khushu and said this is was for your wound it's will make your wound try quickly
khushi : no.. doctor i don't need any injection
then doctor turn looked arnav for help arnav sign to doctor to put injection when he is talk with khushi
Arnav : are you scared for injection
khushi said with in baby face
khushi : no... no.. i am not scared who say like that ???
Nk : but you are acting like afraid for injection
when they asking why khushi is scared for injection that time doctor slowly without khushi unaware he put injection
Doctor : down
khushi : what down ???
Doctor : your injection
khushi : what when you put injection i am not feel any pain t thought that is will pain
arnav,anjali,nk and akash they are laughed
khushi got to know she buresh out the truth she feel shy and embarrass and she made baby face
arnav looked khushi like awww.... so cute he want to pinch her cheek but he control himself
Continues...
Disclaimer: The views expressed above are member's views and this website does not comply with it. The views expressed may not be factually correct. Incase of any issue please contact us/report it to us.