28 years of Maine Pyar Kiya: 5 evergreen dialogues from Salman Khan-Bhagyashree's movie
Dec 30
28 years of Maine Pyar Kiya: 5 evergreen dialogues from Salman Khan-Bhagyashree's movie (By Medsuper) (Thanked: 1 times)
Can you even believe it? Maine Pyar Kiya has clocked in 28 years! The romantic drama stars Salman Khan and Bhagyashree in lead roles and it came out freakin' 28 years ago. I love that movie like it released yesterday. You don't see that sort of innocence in movies anymore. The movie was a blockbuster and proved to be a turning point in Salman's career. FYI, the actor was paid a minimal salary for his role but he went on to win the Filmfare Award for Best Debut for it.
Well, as fans of the film decided to trend it on social media, we are looking back at five of the best dialogues from the film that we will cherish forever. I mean seriously, it has been 28 years but there is no replacement for the iconic, "Dosti me no sorry, no thank you!" and those are the words to swear by. Here are the other dialogues that are still fresh in our minds…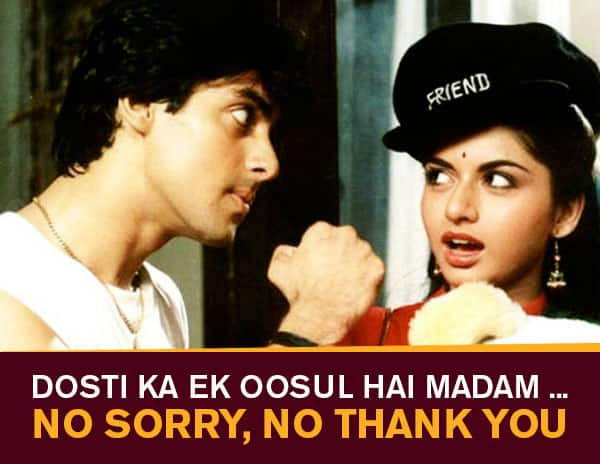 The dialogue you throw at your BFF when they say they are just friends with a member of the opposite ****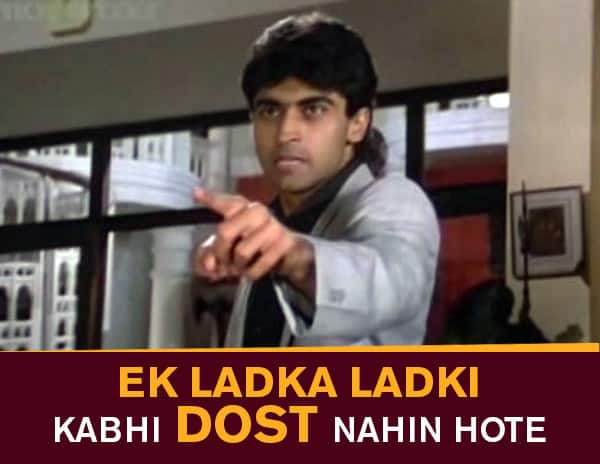 Injurious to health
Dayumm!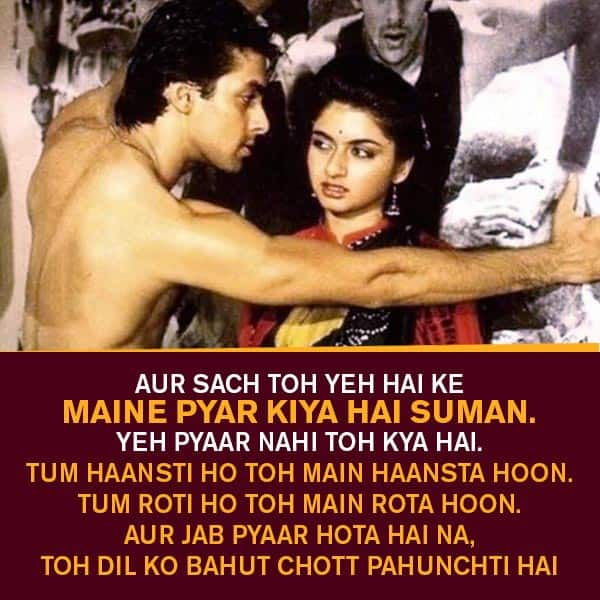 True Dat!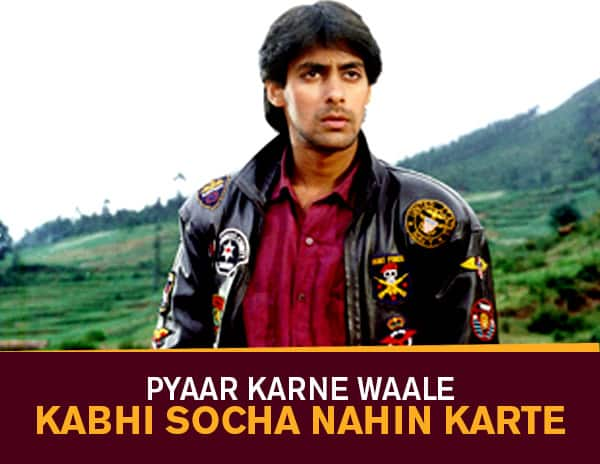 Phew! That was a nostalgic trip. BTW, do you know Salman was almost not cast as the main lead. Sooraj Barjatya had rejected the actor after his first audition. "When he first came to my office, I remember he was sitting at the reception and he looked very small," Sooraj had revealed. It was the second audition that did the trick for Salman and he got the role. Thank God!
Credit : Rajat Tripathi
Disclaimer: The views expressed above are member's views and this website does not comply with it. The views expressed may not be factually correct. Incase of any issue please contact us/report it to us.