10 friendship quotes from Bollywood films that you need to use in real life
Aug 6
10 friendship quotes from Bollywood films that you need to use in real life (By Medsuper) (Thanked: 3 times)
Presenting to you a mix of old and new movie dialogues that will work well with our generation! Bollywood films are a treasure cove of knowledge. You can learn a lot of info from watching movies itself, without having to go to any school (Even Ajay Devgn in Drishyam) has vouched for this!). Like where you can learn that it is easy for a guy to woo a girl by relentlessly stalking her? Or you can easily bash 15 goons on the go if you have goodness in the heart? Or Pakistan and India can even be friends, if a Salman Khan crosses the border? So, on Friendship Day, we will let Bollywood teach you 10 friendship lessons with the help of 12 coolest quotes ever! Starting off with the most obvious…
…When you lose something your friend gave you, you can unabashedly say…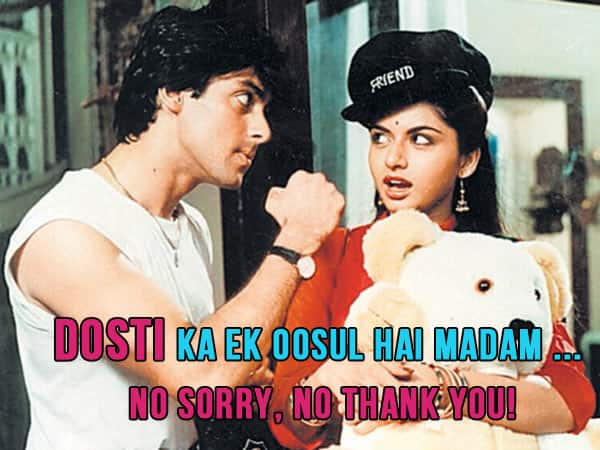 Best line to use when you are broke…
The best line to use when your friends begin to act miserly, after their father stopped giving them pocket money!
The best definition of friendship post Y2K!
When someone comments on Facebook on how cute you look in a picture with your friends…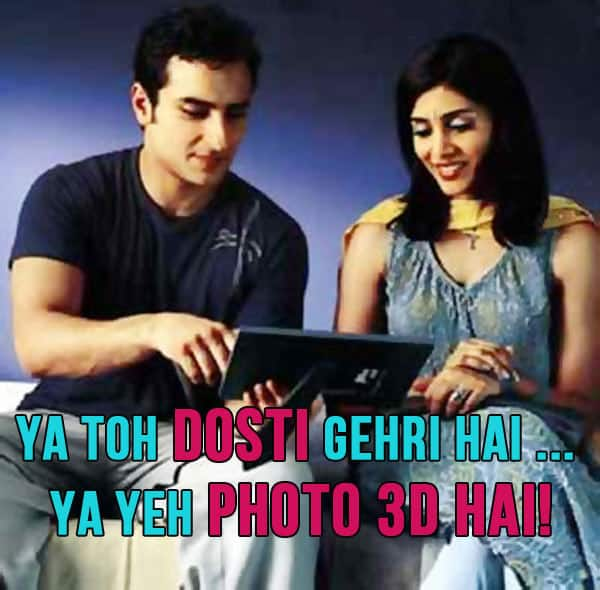 When your supposedly 'good' friend betrays your trust…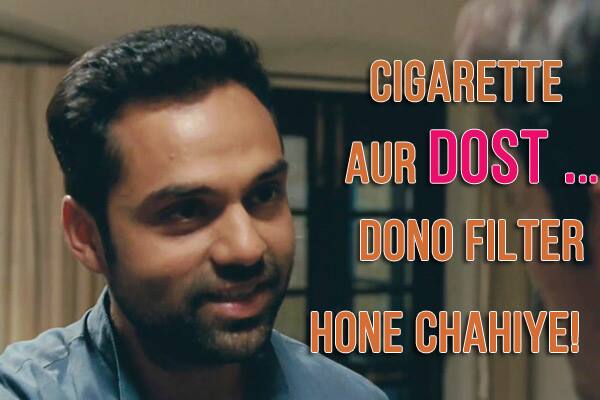 Every girl's nightmare!
…this is what every single friend would be saying to their married friends!

The best way to praise your useless friends in front of your parents!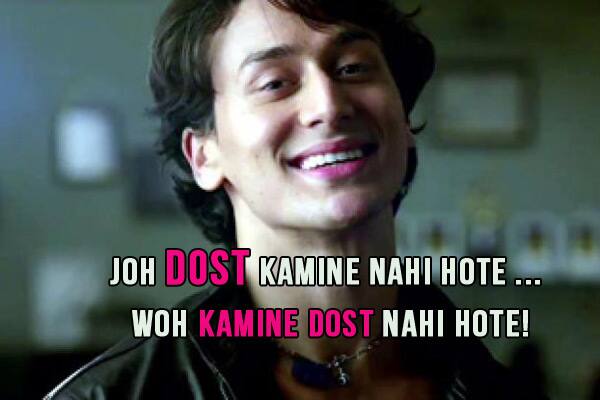 The best way to express when you are friends with scholar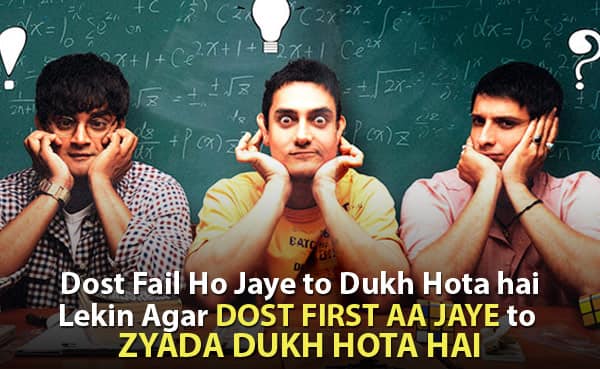 Credit : BollywoodLife
Disclaimer: The views expressed above are member's views and this website does not comply with it. The views expressed may not be factually correct. Incase of any issue please contact us/report it to us.