Dulquer, Allu Arjun, Kamal Haasan,Mahesh Babu: Here's looking at the popular dads of south
Jun 19, 2017
Dulquer, Allu Arjun, Kamal Haasan,Mahesh Babu: Here's looking at the popular dads of south (By Medsuper) (Thanked: 1 times)
Fathers are seriously underrated. What an anchor is to a ship, that's what dads to our lives. They are like the avengers, they are around when you need them the most. This important member of our family has been respect and admired even in cienma. When it comes to fathers on screen, cinema has understood their importance perfectly. Through the years, all kinds of fathers have been portrayed and each of them have been relatable in some way. While some of them have been grand in their showcase, some have made a difference through their silent presence. But did you know some of these actors who pull of these roles are dads in real life too. Yes, indeed! Today, that's what we want to talk about. The happening dads of South, who not only shine on screen but also off screen!
Allu Arjun – Now he is one doting dad! His son Ayaan was quite the star at a recent audio launch, In fact, Ayaan 's antic took his own by surprise! Allu Arjun has always made sure to take time out for his family come what may. For him, it's all about prioritising the family.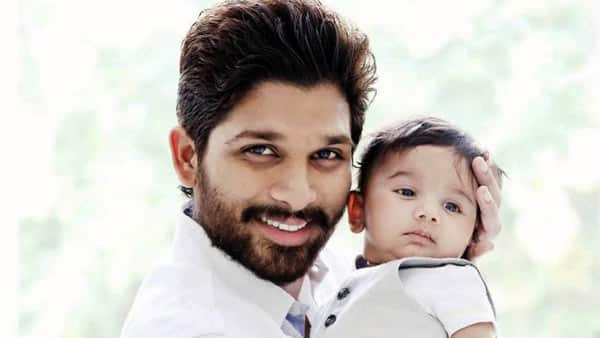 Dulquer – He is the latest entrant to the Daddy's club! And we have to confess, he is by far the most good looking, cutest father we have known. His princess now called Mariyam ameerah Salmaan was born just a month ago on May 5. He calls her a mini version of Amu.
Jr NTR – Now he is one chilled out dad. His moments with his son – Nandamuri Abhay Ram have always been precious for the star. In fact, on his birthday recently, he shared a goofy picture with his son and called it his most precious birthday wish.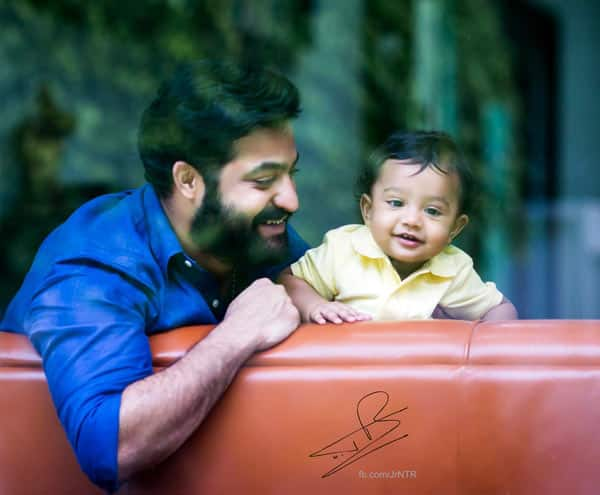 Suriya – It's hard to believe but he's a father to two kids – Divya and Dev. He's the kind of father who would take on equal duties like his wife. He is the kind of father who doesn't believe it's only a mother's job. in one of his interviews, Suriya confessed that he envied Jyothika for being the perfect parent.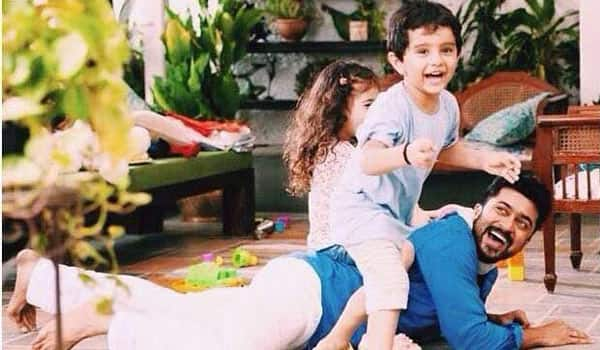 Kamal Haasan – One of the goofiest, coolest, open minded fathers we have known. He is always proud of what his daughters have achieved and always encourages to do what they want. He is the kind who will stand by them even if the world is against them. He's the true definition fo a rebellious father.
Nivin Pauly – This low profile Malayalam superstar is actually a father of two children. One look at Bangalore days and it would be hard to imagine him married let alone be a father! After Premam, we were hoping he was single but of course that bubble burst!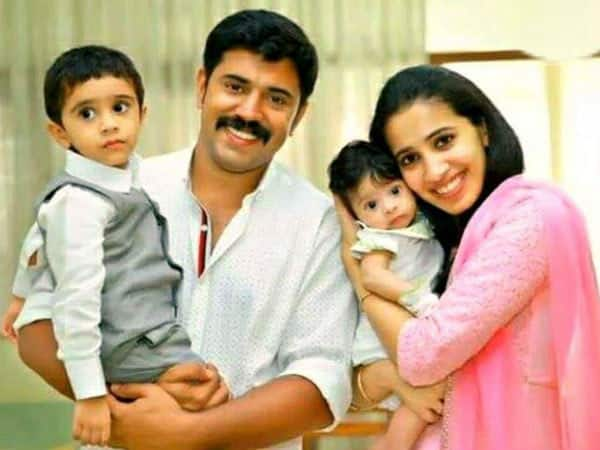 Mahesh Babu – This Telugu superstar is the father of two. Now he's one actor who has always looked the same in all these years, parent or not. he is one of those doting dads. On Daughter's day, he took to social media to write a cute message for his little princess.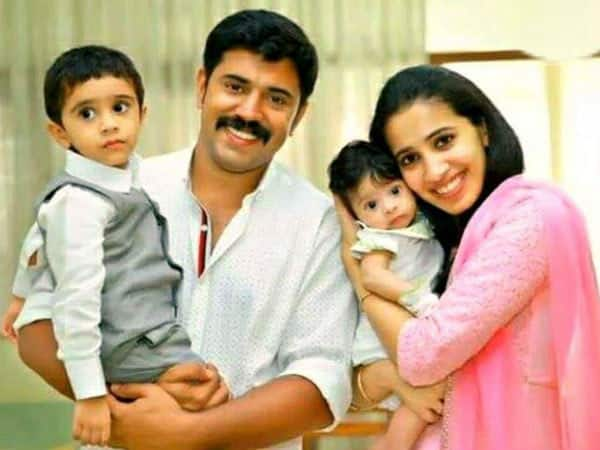 Chiyaan Vikram – One of the fittest dads we have known! Recently a pic of the father-son duo was doing the rounds online, both looked dapper and suave in their well cut suits and made for one good looking pair. It was hard to believe they were actually a father-son pair because they looked more like bros!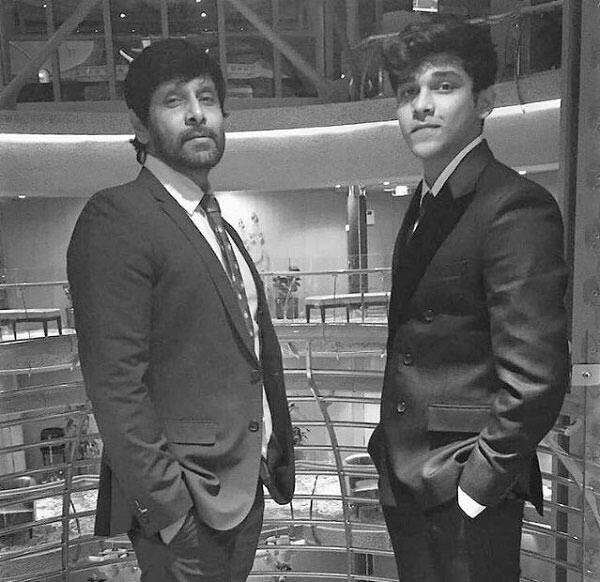 Nagarjuna – Isn't it hard to believe that he has two grown sons? Nagarjuna's swag is unparalleled. He has the kind of aura, style and enigma that is hard to pull off. It's a 'Nagarjuna thing.' He is the kind of father who has always looked out for his sons when it comes their careers. Naga Chaitanya's latest release was a home production. In fact, it was Nagarjuna who convinced Naga Chaitanya to take on a massy role.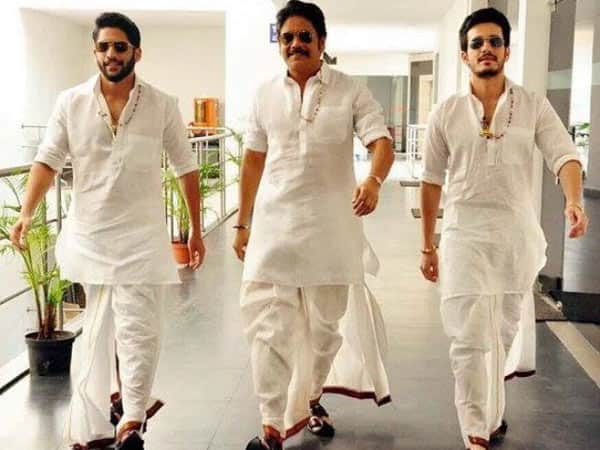 Rajinikanth – He is the kind of father who has never stopped his daughters from taking on daring roles. Both his daughters – Aishwarya and Soundarya are well known directors who have unconventional projects to their credit.
Credit : karthika raveendran
Disclaimer: The views expressed above are member's views and this website does not comply with it. The views expressed may not be factually correct. Incase of any issue please contact us/report it to us.