ARSHI SS AR-HAN
Jun 11, 2017
ARSHI SS DYAD (By Maahiak) (Thanked: 36 times)
Guys, here is my second story. It is the story of the twin brothers the A&R Arnav and Rehan - ArHan. Hope you will enjoy the story.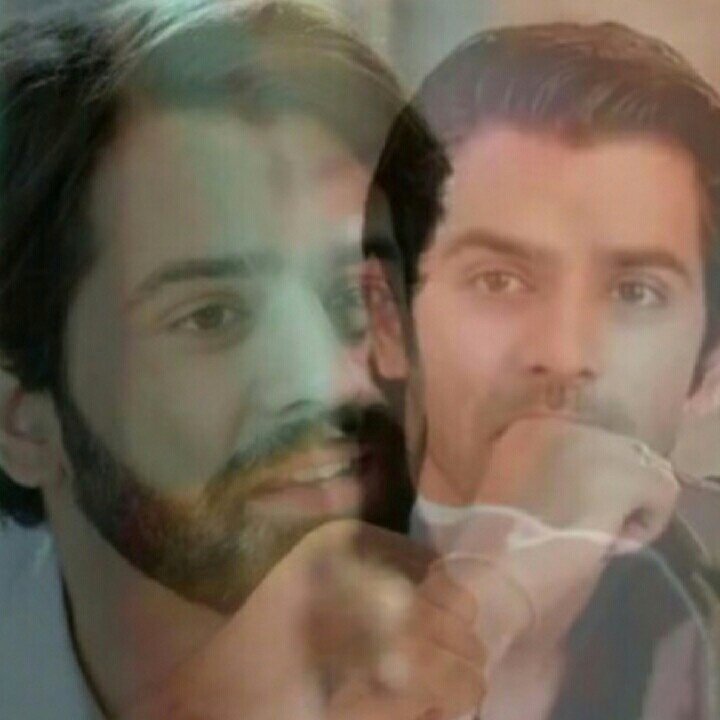 Prologue
Arnav and Rehan were discussing about their day, but yeah through Skype as Arnav was in Paris and Rehan was in Delhi. Arnav saw Rehan taking a sip from his beer.
Arnav: Rey! Again you are drinking on weekdays?
Rehan: No Nav, of course not. After all I had promised you I wouldn't. And moreover it is Friday today.
Arnav: Oh! It's Friday?
Rehan: Excuse me! Mr. Punctual forgot which day it is? Unbelievable. Anyway leave it, and yeah come on take your drink, at least give me company yaar.
Arnav too brought his drink as he knew how much stubborn his brother can get sometimes. Rehan who was watching his every move felt something fishy. He was looking lost from the start and now he took the drink and just kept it there.
Rehan: Hey! Is there any problem?
Arnav: Mm (Coming out from his thinking zone) what?
Rehan: I asked is there any problem?
Arnav: No, of course there is no problem, why did you ask?
Rehan: Man what happened to you? You seem lost
Arnav: Me? Hey that must be your imagination, I am perfectly alright. (Sipping his drink) By the way you forgot to mention about the new interns to me, wait let me guess. It slipped your mind because you didn't find anyone hot, right?
Rehan: Oh yeah, so Mehta told you? (Seeing his nod) But you are wrong, it just slipped my mind not because there isn't anyone hot (Wink) In fact the count is more than the last batch. Wait, hey that trick won't work with me okay so what is it? (Smirking) Did your new building collapsed?
Arnav: Shut up! Nothing happened to the project.
Rehan: Then?
Arnav: It is something else but no, leave it, you will laugh at me
Rehan: Arrey no need to be afraid, it is just me
Arnav rolled his eyes at his dramatics but said with a long sigh
Arnav: Yaar there was a party conducted by the Govt. for the interaction of employees of different disciples of architecture including the legal team. They say by this way more people will stay informed about the current trends and all. And there was this legal adviser of some company
Rehan: Legal adviser? I can't believe this man you are unbelievable! I mean you were this moody only because we didn't have a legal envoy of AR in the party? (Seeing his glare)
Rehan: Ok sorry, sorry boss continue
Arnav: Yeah, so there was this legal adviser. I just saw her and
Rehan: Her? Jesus did I heard HER? Now this is news, the Arnav Singh Raizada is speaking about a 'her', by the way was she hot?
Arnav: (In an irritated voice) Rey!
Rehan: Yaar, I am just curios okay, no need to get hyper. So what it is about her that the ASR is talking about her? And yeah I need the full story, not just the thread.
Arnav: (Sighing) Okay, so there was this party and I was just sitting there uninterestedly with a drink and clicking the surroundings in my camera.
Rehan: Typical ASR. What is new in it?
Arnav: (Gritting his teeth) will you let me speak?
Rehan: Oops, sorry. (Taking a sip) Then?
Arnav: So where was I? Yeah I was clicking the photos and the water fountain in the front lawn caught my eyes and it was giving me fabulous ideas and top to it the dance on the stage was terrible. So I was about to get up and walk away and that was when the host said that the next performance is a song. I got curious as she mentioned it is an Indian song by this lawyer and looked at the direction and… (Sigh) literally speaking I even forgot to blink. I mean she was there looking like an angel in white and then her voice…I don't know to express in words. It was…mm let us say, it was too divine and then comes the song, one of Mom's favorite Indian songs. What was it…oh yeah (In his English accent) 'Kabhi kabhi mere dil mein'. I…I was frozen man I couldn't help but admire her and I guess my camera too. I was in some spell that I didn't even realize the song got over and when I got my senses she wasn't there. Then looking around I spotted her laughing along the group she was in and I guess it just enchanted me more. So at the end of the story my camera was overloaded with her pictures and…
Rehan: And?
Arnav: I don't know, now she does not leave my thoughts
Rehan: Oh come on Nav, please don't tell me the love at first sight ****, it might be some mere attraction. Like that also it is first time something like this happening with you.
Arnav: I don't know about all that, but surely I want to know more about her.
Rehan: So what have you planned?
Arnav: Nothing yet, but surely I want to meet her.
Rehan: Any way finally! Finally my brother proved that he is a man.
Arnav: Rehan!
Rehan: I said the truth Nav, it is the first time you are speaking about a girl, and so what is this special about her that the great ASR is speaking about her?
Arnav: She is special, that is only I can say for now.
Rehan: Oye, don't fly too high she can even turn into some terrible gold digger who was trying to trap you by her charm
Arnav: Hey, she is not like that, I mean she wasn't even aware that I was watching her.
Rehan: You have just met her just once and this much trust? No way, I mean the ASR is trusting somebody in the first meet itself, so she must be really something. (Thinking for sometime) Wait; wait okay now I got it so it is going that way, yeah it has to be. So show me the photo of my Bhabhs
Arnav: Don't you dare Mr. Rehan Singh Raizada, don't you dare to play your cheap flirting tricks with her. She is not your babes.
Rehan: Oye, you got me wrongly idiot, I haven't said B-A-B-E-S, I said B-H-A-B-H-S, Bhabhs, modern name for Bhabhi, meaning Brothers wife. And doesn't worry I won't be that mean on you (tongue on cheek) after all you had got one lady for yourself after this much waiting. So yeah let us say she will be my sis
Arnav: What the! I? ... You…you mean I? No forget it. By the way you know you don't have to justify Rey, it's just that...
Rehan: Of course Mr. possessive Raizada, don't I know you? So show me the photo of my Bhabhs or let us say your Babes
Arnav: (Taking some pictures) here
Rehan: Oh my! Must appreciate your selection. She is beautiful and yeah somewhat innocent too. I just wish book will be as good as it's cover.
Arnav: Hope so. Anyway goodnight then.
Rehan: Good night buddy and today you are too eager to sleep!. Ok then you go and have a hot dream about your lawyer girl and let this poor soul enjoy with this cool beer
Arnav: Only this one okay, and yeah I have my spy there.
Rehan: Yes boss. By the way I too can bribe him you know, he might keep queit if I offer this to him. After all who don't like beer.
Arnav: Oh yeah go and ask him but don't come complaing that he took his some vrath(fasting) hearing all this.
Rehan: Oh yeah there you got me buddy. He and his never ending vraths...
Both the brothers chuckled at their loyal servant Rahim Chacha and his antics for sometimes and then the topic changed into something else adn then to something else until they could be awake.
Next, I will update the character sketch. Before that Guys, tuesday is my course viva. So i will update my stories only after that. Pray for me and I hope you all will support me just like for 'Love of modern hearts'
Voting: (Total Votes: 48)
Jun 15, 2017
Character Sketch (By Maahiak) (Thanked: 27 times)
Arnav Singh Raizada
Arnav Singh Raizada is the arrogant angry beast, for the world. But he is amiable with the loyal and hardworking employees like Aman and Payal and respects the senior employees who used to work with his father even though he hates him to the core. Rehan or Rey is his only family and everything apart from their Bua who lives in Varanasi and maternal family. He was as if dead when Rehan was addicted to alcohol and drugs years back and he had to act very strict to bring his Rey back to life. He loved his Mom to bits and her death due to their dad has a high impact on both the brothers. He shows to the world that he doesn't believe in the concepts of love and commitments but in the heart of hearts waiting for his soulmate. As he was afraid of relationships he doesn't even pay heed to any women other than for profession. After their Mom gone and father brought his new wife home he along with Rehan left the house towards their maternal uncle in Boston. They used to live there but never accepted any money for their needs as they both worked hard during free times and became what today. His mother wished him to be an architect due to his drawing skills and so it was his passion from childhood and that is what he is now. He completed post graduation from Harvard and now is the CEO of AR builders and developers under AR corp. We can say his best friends are plants, guitar, and camera.
Rehan Singh Raizada
Rehan was the coolest among the brothers until some years ago but one incident made him drawn in guilt and regret and he became ruder than the ASR himself. He loves his Nav to the core and he can't even sleep until he discusses his day with him but there is one thing that he hid from his brother. He too doesn't believe in love and commitments but unlike his brother who is allergic to girls, he is a total playboy but apart from casual flirting and one night stands he can't tolerate women. Even after the dark phase of his life, he accomplished his passion, his mother's wish with the constant support of his brother that is to be a doctor. He had completed his graduation and specialization from Oxford University. He is the CEO of AR College and hospitals and along with doctor sometimes to avoid loneliness he works as a professor too. Unlike Arnav he doesn't mind girls throwing themselves at him or he acts like that but never mixes his personal life with the profession. In the profession, he is the strict and arrogant boss who never tolerates mistakes. Both the brothers like to mock each other's profession and sarcasm is their best friend. Even though Angelina Richard their mother died ill the sons know it's their father who killed her. He is very obsessed with drums and books.
Khushi Dubey
Khushi is nothing but her name. She was a happy go lucky kid in childhood but the sole reason she forgot to even smile now is her father who uses her for his benefits and mother who says nothing against the father. She wanted to be an architect and they made her a lawyer when she became one she liked to be a civil one to help poor and he was adamant for her to become a criminal lawyer or a legal adviser of MNC's so that they can get ample money. She never was a girly person from childhood so she used to play all the boy's games along with the neighborhood kids but that was never fine with her parents. They wanted her to dress up as per their wish behave as per their wish, even think as per their wish them. At first, she used to fight for her justice but gradually she left everything and done everything they wanted unknowingly. According to her father, they had done everything best for her but according to her other than loving her. When it was time for college they sent her to Cambridge University because for them it was the best university. Anjali is her only friend who was her senior in college and her parents allow her to go out only with her whether it is inside or outside the country. She knows life is not a fairytale but still hopes for love but generally hate men who play with girl's feelings. As per her, no men can ever understand women for what they are.
Anjali Singhania
Anjali Singhania is Khushi's friend from college who is a doctor by profession still struggling hard to stabilize her life. She was from common family but with her talent, she achieved her wishes to become a doctor. She had once taken a decision against the wishes of her family and it changed her whole life and till too she is ashamed to face them because of the guilt. She and Khushi became friends due to pain and thus always with each other in thick and thin.
Aman Mathur
Arnav's manager at Delhi branch. Respects his bosses and very loyal to them. They consider him as their friend but his middle-class life is always pulling him back from accepting that. Very loyal towards work and forgot even to marriage.
Akash Mehra
Akash is Rehan's assistant and Aman's best friend. But unlike Aman, he is not conscious about their class difference with AR. He always goes to AR B&D saying to see Aman but it is actually to meet Payal which he thinks nobody knows.
Payal Malhotra
Payal is today's girl, works as the head interior designer of AR B&D. Know Akash and Aman from college days and is in love with Akash.
Vijay Joshi
He wants everything according to his wish and makes sure his family follows his every word. He always wanted a son as his heir but got a daughter and after that Kaveri couldn't get pregnant, so he always blames his wife for that. He didn't approve Khushi's wish to become an architect and made her a lawyer as it will benefit him a lot. Allowed her to study abroad only because she got the scholarship, but was angry that he had to pay her hostel fees. Now he is on his mission to get back the money he spent on her by making her work as the legal advisor for MNCs with whom he had deals, or as a criminal lawyer. His next move is to get Khushi married to a rich guy and loot him, so brainwashed his wife to search for someone like that.
Kaveri Joshi (née Gupta)
One can say love is blind just by looking at her. She blindly trusts her husband and loves him more than anything that she can't recognize the injustice he is doing to their daughter. She thinks it is her fault and Khushi's misfortune that they couldn't have a son. Always tensed about her daughter's appearance and behavior thinking with this attitude she can't be a perfect bahu. Now in the process of searching a 'perfect' husband for Khushi as per husband's wish.
Jayasree Joshi (née Dubey)
Khushi's Dadi and the only one who cares for her. She tried many times to instill goodness in her son but never succeeded. Hoping that the fairytale love will happen for her Chutki.
Avantika Kumar (née Raizada)
Arnav and Rehan's Bua. The only one who acknowledges and care for the twins on their father's side. Proud business women who care for AR than her own brother. Calls Arnav as Chote and Rehan as Nanhe and adore them very much but right now worried about their future.
Gavin Richard and Sasha Richard (née Nicolas)
Gavin is the twins' mother's brother and a professor whom they call as uncle and Sasha is his wife whom they call as tia (A Spanish word for aunt) as she is Spanish. Both love the twins a lot, it was they who took them under their wings when they decided to leave home. Hate the Raizada family for what they had done to the twins as well as their mother.
Nigel Richard
Gavin and Sasha's son and AR's cousin. He is a software engineer and cool fun loving guy. Even though he is afraid of his angry cousins he likes to irritate them. He is younger to them and respects them a lot, also he adores the bond they share which is very difficult to find nowadays.
Voting: (Total Votes: 25)
Jun 19, 2017
Teaser for next part (By Maahiak) (Thanked: 16 times)
Guys here is a teaser for next part. Hope you are liking the story. And kindly please look into the character sketch because I had forgotten to mention some of them in the previous update. Read and say your views.
Anjali: Where did you get it?
Khushi: Was on the doorstep.
Anjali: But why are you angry? You can be proud my girl, here too you got a follower.
Khushi: Follower my foot. Anju, you know I hate these types of guys.
Jun 26, 2017
Part 1 The secret admirer (By Maahiak) (Thanked: 33 times)
Let us get into the story. I hope you all will like it.
Paris
At Anjali's apartment
It was night and Anjali was sitting on the bed reading something in her nightgown and that's when Khushi came there after her long shower in her night suit.
Khushi: Anju, how do you manage to wear these types of dresses always, oh now I can breathe properly?
She said placing the dress Anjali had brought especially for her for the party.
Anjali: I will manage Kuku because I wear all types of dresses not like you who are as if the brand ambassador of any jeans company. By the way, does Mr. Hitler allow you to wear all these types of dresses?
Khushi: That's different story yaar, to court I can because I tell them it's dress code but on other occasions, I don't know how I carry their choice of dresses. You know in fact it was one of the reasons I agreed to work abroad readily as I can be myself rather than pretending to be someone else and when I heard it was Paris I couldn't be more happier as you are here.
Anjali: I am really sorry Khushi, last week only you came and from tomorrow I have a very busy schedule, I thought we can have some fun but
Khushi: Anju, it's okay. I can understand your situation and I am not complaining ... And yeah no worries there are weekends, right? We will surely enjoy then. But I want to ask you something else and I want you to think about what I am going to say. I know you always wanted to face your parents only when you will be able to stand up for yourself so working hard for that and I respect that. But even after reaching this stage you are not thinking to go and meet them. Don't you think it is high time you should go and meet them?
Anjali: Kuku I don't know what should I do or will they accept me back but I don't want to be a burden on them; already there are three more girls. I don't want my bad shadow to fall on them and honestly, I don't have it in me to go and stand in front of them after committing such a mistake. They all will be hating me so much, my sisters will be cursing me for what I have done. (Sighing) you know sometimes when I am really alone I feel to end this useless life but this lonely life is the punishment I am giving for myself.
Khushi: (Pressing her shoulders) Anju, don't think like that and I still think it's all your illusion they all would have forgotten what happened. And I am sure your sisters will be waiting for you.
Anjali: I hope so.
Khushi: And dare you to say you are alone. I am here right? ... as your sister. Or is it like this that I am only considering you as my Di?
Anjali: (Smiling) Never dear, you too are similar to my sisters. (Sighing) ok now leave all this and tell me about your new job here.
Hearing that Khushi's face fell.
Anjali: What happened? Any problem?
Khushi: (Faking a smile) Nothing man
Anjali: Nothing? Khushi now only you said I am your Di and you expect me to believe this rubbish? Tell me what the problem is?
Khushi: (Breathing out) the boss Anju, I don't feel his intentions are good. Always finding ways to come close to me, also none of the female employees have a good impression on him. Didn't you notice tonight also he was acting as if he was the one who invited me there when it was clear that we went there as per your friend's invitation?
Anjali: Why don't you resign it then? As far as I know, you don't like to work with such people and that is what you had told me too that you wanted to help poor not this type of rich brats.
Khushi: I know but do you think Papa will allow it? It was Papa's wish that I should work in abroad for some time and I think his last deal was with these people. So he can't say no to them but as it is over now I really wanted to leave that company but if I do so then Papa will call me back there.
Anjali: How disgusting, but what can we expect from Mr. Hitler? Is everything about money? (Sighing) so it is again for his business purpose he sent you here. But Kuku why can't you fight for your basic rights at least that too when you feel the boss is not good? You are a lawyer who should fight for others right, but here you are even forgetting about your own rights?
Khushi: It is Ok, leave it Anju. I had lost interest in fighting for me and I think this is the better option (Chuckling) at least I don't have to save murderers here. And about the boss; if he tries to do something then he will see the 'lady goon Khushi' as you say, so don't worry about it. Anyway, let us forget it and tell me about your new friend.
Anjali: Actually I am her gynecologist. She came there with a stomach pain and she was so relieved getting rid of that she announced me as her friend.
Khushi: So what is she doing?
Anjali: You will be interested to know that, she is a civil engineer and right now working in a famous construction company here.
Khushi: Really? Which company?
Anjali: Oh that's the problem, I forgot to ask her that in the first meet. And now asking that will make me a fool right? All I know is it is very famous here and you know what? I had heard that it was made from ashes and that too by a man who is barely 28 now.
Khushi: Wow interesting, so have you met him, the owner?
Anjali: No yaar, he was at the party but still I couldn't. Seema told me he is a private person and rarely comes into the limelight.
Khushi: Wow ... he should be appreciated for this quality, I mean he doesn't want to take credit and shout to the world that he had done this much when some people flaunt their status even if born with a silver spoon. And upon that, he is an architect (With a dreamy face)
Anjali: That's true, but you what is him being an architect to do with that?
Khushi: Anju, I said it is a good combination I appreciate and yeah you don't know anything about that brilliant profession, so don't you dare to comment on it.
Anjali: Ok ... ok, Madam. I am not saying anything. You leave that and tell me what is your tomorrow's schedule? Any cases?
Khushi: Actually tomorrow I am free, so I thought to see Paris.
Anjali: Good decision, I will suggest you some good places and drop you when I am going.
Khushi: Ok then, I am off to bed as I am hell tired smiling to unknown faces hearing their stupid gossips. Good night.
Anjali: Goodnight
Next morning
At Arnav's place
Arnav was trying on the phone for the nth time, but Rehan was not picking up the phone. First, he was frustrated but then started to get tense, so he called on the landline and Rahim Chacha picked up the phone.
Chacha: Hello
Arnav: Chacha, it's me Arnav. Where is Rey? He is there right, not gone out late? Was he over drunk last night? Why is he not picking the phone?
Chacha: Baba ... Baba relax ... Rehan Baba is not up yet, and no he was not over drunk, but I think he slept late yesterday. And you know that he will not hear me if you are not here.
Arnav: I know Chacha. I really don't know what I would do with this boy (Sighing) any way you please go and give the phone to him I want to talk to him.
Chacha: Ok Baba.
Chacha knocked on the door of Rehan's room but there was no response from him. So he lightly pushed the door getting a doubt and to his surprise it was open. He entered the room as it was Arnav's call otherwise who wanted to get an earful in the morning itself. He called him twice but there was no response at all, so gently patted his shoulder and called him
Chacha: Baba ... Rehan Baba get up
Rehan groaned frustratingly as his sleep got disturbed. He raised his head as he was sleeping on the stomach and shouted
Rehan: What the hell Chacha? Why are you waking me this early in the morning? What do you want?
Chacha: (In a low voice) hmm ... Baba, Arnav Baba is calling
Rehan looked at the clock and groaned oh yeas it is really late according to his brother who was an early bird. He snatched the phone from Chacha putting it on his ear while pushed his face deep into the pillow.
Arnav: Rey, say sorry to Chacha now. You are angry with me so don't take it on him
Rehan looked at Chacha and pouted holding his ear mouthing sorry and Chacha instantly smiled at him and gone to the kitchen to get his bed tea.
Rehan: Good morning monster.
Arnav: (Chuckling) Good morning sleepy head. By the way where is your phone?
Rehan: Yaar you won't leave me alone right? I thought you will be busy with your plans to meet your lawyer, then too switched it off so that I can sleep at least today thinking by chance you will call. And you called on the landline ... what is this man?
Arnav: (Seriously) that is what doctor said right, to do regular workout and proper diet for some more time. Dr ... you are forgetting what you explain it to your patients.
Rehan: I know Nav (Sighing) so going to jog this early?
Arnav: Hm
Rehan: I see so your lawyer is early than you?
Arnav: (Frowning) For what?
Rehan: To jog of course
Arnav: How do you know?
Rehan: You are early than usual and yeah you are very easy to read man, I can guess that much from your happy voice. Are you planning to have an unexpected meeting during a jog?
Arnav: (Smirking) What do you think?
Rehan: I don't know ... anyway don't scare the girl, man
Arnav: You are saying as if I am going to kidnap her.
Rehan: Can't say anything about arrogant men like you.
Arnav: Look who is saying. And yeah at least let me play a little man it's my first experience, let us see what will be Madam's reaction.
Rehan: Good luck man. By the way Nav you hadn't told the name.
Arnav: It is like a mystery man. What little I know about her is she is a lawyer and colleagues call her as KD. I couldn't even get to know the surname.
Rehan: Oh Jesus ... is it ASR saying this? Unbelievable! So when are you planning to give the resignation letter?
Arnav: Whose?
Rehan: Your manager of course. That's what you usually do right, an instant resignation of inefficient one. Thank God Mathur hadn't come with you.
Arnav: Excuse me you are supporting him over your brother?
Rehan: You're my brother, that's why I am saying this. So?
Arnav: It's not his fault ... (Sighing) she is that much private I think.
Rehan: Very good luck then. (Smirking)By the way, I had heard there is a new vacancy of legal adviser in AR, can I recommend someone?
Arnav: What the! Don't talk rubbish, Rey. We are searching for someone efficient for a long time as Mr. Roy can't handle everything alone and it is not a new vacancy. So don't connect it with that.
Rehan: Yeah, yeah I know I know moreover you are an innocent kid.
Arnav: What the! you have gone mad Mr. Rehan Singh Raizada, bye.
Rehan: Go... go and enjoy (Sighing dramatically) like that only who will waste time in chatting with his brother if you can drool over a pretty woman. (Exhaling out) Ah ... anyway now you are happy right? By disturbing my sleep.
Arnav: Very! Okay now go and start the workout and don't you dare to skip, I will ask Chacha.
Rehan: I know, I know your detective is here. Now bye go and see your lawyer
Arnav: (Chuckling) Bye, take care.
Rehan: You too
At Anjali's apartment
Khushi woke up very early like every day after she came as she has a habit of not getting sleep in new places for a few days. So she started for a jog as usual. Daily Anjali will be up when she comes back but today Khushi was surprised to see her still sleeping. She thought Anjali will be tired due to the tight schedule so decided to make coffee before calling her. And she entered the room calling for her with two cups of coffee.
Khushi: Anju, get up ... get up (Seeing her getting up) Good morning.
Anjali: Good morning. (Then thinking something and yawning) but why are you up this early? And why are you calling me now? You usually go for the jog, right?
Khushi: Hello look at the time, madam
Anjali: OMG, I had slept this late why didn't you wake me up?
Khushi: (Chuckling) Relax Anju and now go and get ready rather than speaking otherwise you will be late again.
Anjali walked towards the door and heard Khushi
Khushi: By the way, when will the newspaper come?
Anjali: Will be on the door now. I will just come taking a bath.
Khushi nodded and gone to check whether the newspaper has arrived and as Anjali said it was on the door. She picked it up sipping her coffee and an envelope fell from it. She placed it on the dining table waiting for Anjali. Soon Anjali came ready in her salwar suit and went straight to the kitchen. Seeing her Khushi called out
Khushi: Anju, there is an envelope for you
Anjali: Envelope? But who will send me an envelope? Anyway, you please open and check what it is, while I will go and make the breakfast
Khushi: Okay
Saying this she picked up it and opened it going behind Anjali towards the kitchen. But seeing the content inside her jaw dropped. Anjali looked back to see why her chatterbox suddenly became silent. She asked seeing her look
Anjali: Hey what happened?
But Khushi was literally staring at the content that she hadn't heard her. So Anjali asked shaking her.
Anjali: Kuku, what happened?
Khushi: Huh! Here see this.
Seeing the content Anjali's mouth too was wide opened. Inside it was pictures of Khushi in various poses from yesterday night.
(Khushi's dress)
Khushi: Wow, the pictures are so beautiful with a professional touch. (Suddenly getting angry) But who will dare to do this without the person's knowledge, that too with a girl?
(The photos which she received)
Anjali: Where did you get it?
Khushi: Was on the doorstep with the newspaper
Anjali: Really? (Seeing her look) but why are you angry? (Smiling) you can be proud of yourself my girl, here too you got a follower.
Khushi: Follower my foot. Anju, you know I hate these types of guys.
Anjali: I think maybe he knows about your lady goon style and because of that only left it in the door. Maybe he decided to be your secret admirer rather than getting an earful from you.
Khushi: Stop teasing me Anju, you are talking as if I am some type of villain and he is the heroine of a daily soap. (Looking once again at the photos and gritting her teeth) how dare he to take my pictures without my knowledge? Let me get into this, I am not going to leave him so easily.
Anjali: Poor he ... but I have to say he captured your expressions beautifully with a professional touch; Look, you are genuinely happy in this picture. (Sighing) anyway leave that maybe he will not come again, it must be taken just like that. You tell me what you want for breakfast as I guess you haven't learned cooking yet
Khushi: I will take whatever you make because you make everything the best. And about my cooking you know this is the only thing I suck at; coffee is the maximum I can handle.
Anjali: You haven't changed a bit, but how do your mother allow you to skip these all? She wants to transform you as the perfect Bahu
Khushi: Ramu kaka as always and Dadi too
Anjali: So what are you going to do after marriage?
Khushi: I will marry a master chef then. (Smirking) See problem solved
Anjali: (Giggling at her explanation) ok now go and get ready. Are you coming out with me? If yes remember that we have to leave today not tomorrow, so come fast.
Khushi: Yeah sure, I will be right back
Saying this Khushi literally ran to the room. Anjali shook her head at her friend because she knows what her 'right back' meant. She looked at her retreating form smiling sadly thinking how can someone not like this innocent girl, but she knows the truth too her very own parents can. Soon her thoughts went to her own parents but she brushed it off not wanting to be sad from morning itself.
After almost an hour
Anjali: (From the hall) Kuku, are you coming or not? I am getting late.
Khushi came running ready in her jeans, t-shirt, and jacket with just the lip-gloss on. Typical Khushi Anjali thought.
Khushi: Sorry got a little late, shall we leave now?
Anjali: Is this little late? You only have to put a lip gloss Kuku, then for what are you taking this much time? Were you sleeping under the shower?
Khushi: (Showing puppy dog eyes) Di, don't scold me in the morning itself.
Anjali: It will not work always Kuku, calling me Di like that. Anyway, you will never change.
Khushi: But you like me this way, right?
Anjali shook her head at that
Khushi: So shall we leave?
Anjali: First have your breakfast
Khushi: What have you made? Oh my goodness, Paratha. Anju you don't know how much I missed your Paratha there
Anjali: Which is the soap Kuku?
Khushi: Anju!
Khushi: Kuku!
They both laughed remembering their old days and similar situations. Suddenly Anjali got a call.
Anjali: (On-call) Yeah, I am starting in ten minutes.
Khushi: What happened?
Anjali: Emergency call.
Khushi: Then what are you waiting for. Let us move
Anjali: But your breakfast.
Khushi: Don't worry about me; I will have it in the car, come
In the car
Anjali was driving the car and Khushi was relishing the breakfast. Anjali giggled at the scene and Khushi raised her eyebrows indicating 'what?'
Anjali: How can you have it like that? It is breakfast Khushi you should eat it properly. (With a sad face) It is my fault I shouldn't have let you do this.
Khushi: Arrey yaar it's okay and like that also it is not a new thing for me. Mamma-Papa sometimes even forget that they have a daughter. And Dadi most of the times didn't even have breakfast then for whom am I waiting, so I usually do it in the car. Today at least you are driving; there I have to do both, so chill.
Anjali just smiled at her and looked away so that Khushi will not see the tears. When they reached the town,
Khushi: Anju stop, I will get down here.
Anjali: Ok then have fun. And call me if you need anything.
Khushi: I will manage dear, don't worry.
Sharing a quick hug Khushi got down and Anjali drove away. Khushi started her journey from the town itself like Anjali had said; she was enjoying her freedom and solitary after a long time, and thus she was enjoying it to the fullest with places, food and what not.
Voting: (Total Votes: 29)
Jul 3, 2017
Part 2 The mystery continues (By Maahiak) (Thanked: 42 times)
India
A freshly showered Rehan was watering the plants after his heavy workout. Even though he is not very fond of gardening, he knows Arnav treat these plants as his kids and if anything happened to them he will take the house on his head.
His thoughts went back to his brother and the conversation with him last night. He thought it was the first time he had seen his brother like that and he was sure the girl has something special in her that attracted his Kadoos brother to her. He chuckled at his own thoughts, whom he was kidding? He is more difficult than Arnav after that incident.
His mood was dull as he went back to his dark past which he still hadn't shared with anyone not even Arnav. But he is not ready for that too, not when Arnav had at least started to relax seeing Rehan back to life and now this interesting news he heard last night. He hopes nothing goes wrong for Arnav because we can never say anything about the girls who just want money and power but seeing her photo he hoped she wasn't one of them. And if she does not turn out to be like what she looks like then the little hope he and Arnav have for a happy family too will be gone forever. He just hopes there is a beautiful life ahead at least for Arnav because he knows he didn't have the right to wish that for himself, not after what he had done.
His thoughts broke as he heard the beep of the pager and realized he should wrap up all this and rush to the hospital. Today was really a busy day for him even if it is weekend. There was back to back operations scheduled and as the new interns will be starting to assist him today he will be having a hectic day. He took out his dress from the wardrobe and got ready and left soon.
Paris
At Anjali's place
Khushi was waiting for Anjali after returning from her day out so that she can tease Anjali saying she enjoyed a lot. That's when she got a call and seeing the caller id her all mood to tease was gone and she said in a clinical voice
Khushi: Hello Papa
Vijay: Khushi, what happened to Jackson's case?
Khushi: (Happily) we are surely going to win Papa; the case is actually baseless Mr. John is just accusing Jackson industries unnecessarily. And justice is with them too so,
Vijay: (Arrogantly) I don't care about who is right or wrong ... you have to make them win. You know I had a deal with Jr. Jackson and you have to make sure he will win ... And yeah after this case just ask him if he would like to continue with you being their lawyer. It is good company and they will pay us well and now you know they are honest you will not be having any complaint about that too. Otherwise just come back ... are you hearing?
Khushi: (Sighed disappointedly) Hmm
Vijay: And Khushi your Mamma wanted to tell you about something, here talk to her
Kaveri: Khushi there is one of your Papa's distant relative staying there. I had met their daughter yesterday and in our talks mentioned you are there. And when she heard that she is adamant that you go there as that is a new place to you and they are staying there for years ... so please go and meet them once
Khushi: Mamma ... but I don't know them, then why? I don't want to go
Kaveri: Khushi they invited you and how can I deny? Don't through your tantrums now. You should go, ok? Or should I ask Anjali to accompany you?
Khushi: (Disinterestedly) Ok Mamma I will go, don't drag her in she is too busy. And Mamma ... is Dadi there?
Kaveri: She is in kitchen, wait I will give the phone to her
After few seconds
Dadi: Chutki, kaisi ho? (How are you?)
Khushi: I am fine Dadi, or aap? (You?)
Dadi: How will I? (Sighing) Without my Chutki
Khushi: Really? (Tongue on cheeks) So it is good, right? Sometimes to away from there, at least I could get to know how much I will be missed.
Dadi: Shut up pagli (Crazy). You just need a chance to start with your madness
Khushi: (Chuckling and then sighing) I miss you Dadi
Dadi: Me too dear. By the way, where are you?
Khushi: Home, where else?
Dadi: Oh, but you are home this early? Didn't go to court today?
Khushi: Dadi, it is almost night here and one minute, are you alone?
Dadi: No Ramu is here. Why?
Khushi: Ok, (Happily) Dadi today was off so I had gone out
Dadi: Really? So that's why you asked am I alone. Okay, so where is Anjali?
Khushi: Anju hadn't come; she has a hectic schedule for few days
Dadi: Chutki! You had gone out alone? Beta it's an unknown city, and you alone ...
Khushi: Oh come on Dadi, your Chutki has grown up now, not a little kid anymore
Dadi: Yeah, yeah I had even forgotten you went all the way to there alone
Khushi: (Frowning) Wait ... Dadi, you are in Kitchen. Didn't I tell you not do any works when you have that knee pain?
Dadi: Now don't start with it Chutki. What else would I do, when you too, aren't here?
Khushi: No ... that won't work ... you please go and rest and Dadi tell my regard to Kaka. (Hearing the bell outside) I think Anju had come, I will call you later
Saying this Khushi walked towards the front door.
Dadi: Ok, tell Anjali to call me later. I hadn't talked to her for a long time
She was about to open the door but saw an envelope which thrown through the bottom slit of the door. Seeing that type of envelope again she instantly understood what will be the contents. She cut the call saying a quick bye and ran out as she heard the sound of a vehicle. But she could only see the back side of a vehicle as it zoomed out and she sighed frustrated.
Yesterday she decided to leave the matter thinking it to be just a prank like Anju said but now it was getting on her nerves. She was thinking who the hell will dare to do this? As far as she knows she doesn't know anyone other than her colleagues and Anju here, and they will never do anything like this so who will do this? She decided to find out about it soon and she is not going to leave the person responsible for all this that easily. She entered inside and shut the door with her leg showing all frustration on it. She threw the envelope on the table without even looking at the pictures and decided to go for a shower before Anjali comes.
At Arnav's home
Arnav returned home very late today. He placed his laptop bag on the bed and removed his blazer. He was having about to call the house help for the coffee that's when his eyes fell on his image in the mirror. He stared at himself for a long time and he was really surprised seeing the foolish grin on his face. He doesn't know what he should call himself because it is the first time he had neglected his work from the morning and later realizing the time limit he had to spent a long night at the office. That too by wasting time by doing something really stupid, his mind chided him. All because of her he thought.
He liked the simple things she done today like playing with the kids at the park, helping a blind lady to cross the road and helping her with her bags, relishing the food unlike today's beauty conscious women etc. Today he got to know the innocence behind the mask she wore before others which he had witnessed on the party. Like Rehan asked what is about her ... he doesn't know. He really doesn't have an answer to that ... all he knows is something about her pulls him towards her and today almost spending a day with her he really wanted to know more about her. But why? His heart questioned him. She was different from all the ladies he has seen till today and has so many similarities to him and maybe in near future she will be a friend he never had and that's it ... his mind found the best answer for time being.
Now all he wanted was a full dinner as he was famishing and a good sleep as he can't work more today. He decided to get up early because he has to work on the drawing all by himself because it was one of his dream projects and he didn't want an assistant to do that. From the word assistant, he thought about Aman and called him.
Arnav: Aman how was the deal?
Aman: It was good ASR and I had said to them that we will not move an inch from our conditions and (excitedly) at last they agreed
Arnav: (Arrogantly) There is nothing shocking ... I knew that they will agree, because anybody who loses that deal will be a fool and Aman, how many times I have to tell you at least don't call me ASR outside the office, just call me like Akash and Reny calls
Aman: Sorry ASR, I mean sorry Nav
Arnav: Now that is better and Aman you have to come here soon man after wrapping up that deal. (Shaking his head) It is too difficult to handle the office and blueprints together, the idiot here only know to flirt ... (Sighing) I think I have to fire him soon
And Aman was over the moon hearing him as he knows what he meant by that and it is not easy to be praised by ASR and that too in work-related matters.
Aman: Sure Nav, I think I can take tomorrow's evening flight
Arnav: Ok then, good night man
Aman: (Frowned as it was the first time) good night and see you soon
Arnav: Bye
He cut the call and gone for a quick bath asking for a coffee.
Anjali's place
Anjali came at night only to witness Khushi sitting cross-legged on the sofa in her night pajamas munching over popcorn, murmuring to herself and the TV was showing some cookery show.
(Khushi's dress and posture)
Something is not right, thought Anjali. She came inside and plac
ed her bag on the table but Khushi hadn't recognized her presence.
Anjali: What happened to you that you are killing those poor popcorns? And look at this, you, you are watching a cookery show?
Khushi: (Throwing her hands in the air showing an irritating expression) don't tease me now Dr. Anjali Singhania. I am very angry and I wish I could kill him
Anjali: Who?
Khushi: (Sarcastically) I can tell that only if I know who it is. Why are you eating my head? Go and do your work
Anjali shook her head at her crazy friend and headed to her room.
After sometime when she came out of Kitchen after preparing food, Khushi was in the same position without moving an inch. She placed the bowl on the dining table and was about to call her that's when her eyes fell on the envelope. When she opened it she easily understood the reason of the tigress mood. It was again some beautiful snaps of Khushi starting from her morning jog to her outing.
(Photos which she received) Anjali sat beside Khushi, with the envelope.
Anjali: So this is the reason for your bad mood?
Khushi sighed and placed the pillow on her lap and lied there keeping her head and sighed. Anjali ran her hands through her hair. Khushi turned and hugged her over her stomach.
Khushi: Why will be he doing this Anju? What is he trying to prove by all these? Today he slipped just by an inch.
Anjali: Means he had come here? Did you saw him? And how do you know it is 'him'?
Khushi: Yeah, I could see only the vehicle (Sighing) but I couldn't note down the number nor I hadn't seen him. It was a bike and I guessed it may be a man, no it is not like girls don't drive bikes but still ... hmm, his physique somewhat represented a man only.
Anjali: Okay, so what next? Are you going to hunt him down?
Khushi: Yesterday I had left it like you said but now I am not going to leave this. And yes I am going to find out who it is. (Thoughtfully) by the professionalism of the snaps, I think it might be some photographer and thus I had asked the guest list of the party to the manager of Jackson's. He said he will get it tomorrow. (Smirking) If he thinks he can fool me just like that, then he doesn't know Khushi at all
Anjali: You sure?
Khushi: Hm. And I think I will check with the nearby studios too. I mean somebody would have processed it right?
Anjali: (Sighing) I think you are right, we can't leave it like that. Should I come with you?
Khushi: It is ok Anju, I will manage. Like that also I have to go to Jackson's industries tomorrow. I have a meeting scheduled with Mr. Jackson and have to get that list too. And I think I can check with the studios while coming back
Anjali: Okay ... but now come on get up, the dinner is getting cold
They both after a delicious dinner and long chat hit the bed hoping this all will end tomorrow.
At Arnav's place
Arnav was fast asleep on the bed and his mobile vibrated disturbing his sleep. He picked up the phone without checking the caller and said in a sleepy voice.
Arnav: ASR here
Rehan: You monster, you are sleeping?
Arnav: What the!
Rehan: Yes, what the. Nav why the hell aren't you online?
Arnav: Huh!
Rehan: Wake up you idiot
Arnav: (Frowningly to himself) now who is this, calling me this late?
Rehan: Hello... did you forget that you have a brother?
Arnav: (Suddenly coming into senses) Rey!
Rehan: Finally! Okay now come online, man
Saying this he cut the call. Arnav got up lazily and switched on to Skype. As soon as Rehan saw Arnav he asked
Rehan: Oye, you hit on the bed this early? I mean the owl ASR is asleep!
Arnav: Did you wake me up for this idiot? To hear your craziness?
Rehan: What else! Oh ... I got it you were dreaming. (Sighing) I thought I will tell you something interesting but here you
Arnav: What is it? There is some hot intern, who is ready to hit on you or you had gone for a date?
Rehan: (Facepalming) stupid me, I forgot I was talking to the ASR
Arnav: (Smirking) finally, you understood it
Rehan: What?
Arnav: (Cheekily) that you are stupid. By the way how many girls are there in your new intern batch?
Rehan: Why? Do you want to try?
Arnav: No thanks, it is just to guess how busy you will be onwards
Rehan: Oh yeah I forgot you have other people to drool on ... and yeah by that, how was your day with your lawyer? Oye, don't look at me like that. If you are ASR, then I am your brother, don't forget that
Arnav: (In a dreamy look) hmm ... it was different but fruitful. I mean I got to know about her approach to life today in a different way. And guess what, we have so many similarities in the character
Rehan: (Putting his hand on heart) Another ASR, don't tell me, please.
Arnav: (Smirking) unfortunately yes
The chat and teasing continued till late night and Arnav cursed him for making his sleep late as he has to get up early to complete his work, which of course hadn't have any effect on Rehan.
Next day
Khushi was in the Jackson industries and informed the manager about her arrival. She told to him that she has a meeting and to get it by then. She entered the boss's cabin and cursed under her breathe seeing the irritating Jr. Jackson there instead of his noble father.
Abel: Welcome ... welcome I was waiting for you Ms. Dubey
Khushi: Where is Mr. James?
Abel: Why? You will talk to him only. (Seeing her look) Oh now don't get angry he sent me because he has an important meeting
Khushi: (Muttering under her breathe) because he knows you won't be able to handle the 'important' ... wow he knows his son well
Abel: Did you say something?
Khushi: (Faking a smile) no, not at all
Abel: So, tea, coffee or cool drinks?
Khushi: I prefer coffee, Mr. Jackson
Abel: You sure? I mean pretty ladies like you usually stay away from coffee to maintain figure usually
Khushi: You don't have to worry about that. I will not get fat even if I eat two people's food and anyway leave it as I hadn't come here to chit-chat. (Sighing) where is the file I had asked for?
Abel: Oh, that's good, here. And you can call me Abel
Khushi: I will like to be professional Mr. Jackson
Abel thought so you will not bend soon, okay let me see till when
After sometime
During the whole meeting, Abel tried different times to get into her. But she didn't leave a chance. He even asked for a date but she refused it outright making him more stubborn. When she got up he tired once again
Abel: Ms. Dubey you look beautiful today
Khushi frowned looking at her dress because nothing special was there.
Abel: And have anybody told you (In a flattering voice) you have a cute beautiful nose
Again she knows it is utter nonsense because everybody used to make fun of her in childhood about her 'beautiful' nose.
Khushi: I guess no, and Mr. Jackson, it is time for me to leave
Abel: What is the hurry? And ... yeah I forgot to tell you, you were looking gorgeous that day at the party
Khushi's mind got stuck on the words 'gorgeous' and 'party'. Her mind was traveling at jet speed but didn't say anything and faked a smile before leaving the cabin saying a quick bye. She collected the list before exiting the company and hired a cab to start her mission.
So guys, tell me how was it.
Precap: Arshi face to face
Voting: (Total Votes: 38)
Jul 4, 2017
Please be sincere (By Maahiak) (Thanked: 29 times)
Guys it is your likes and comments that inspire me to continue my stories. This story is very close to my heart because I the Khushi here is inspired from a real person I know personally. And from the past updates I don't think you all are not much interested to know about this story. If yes please inform me. You can let me know positive and negative response but atleast let me know how you guys are taking it. Then only I can rectify if there is any problem. Thank you for all who voted and commented, it means a lot. And others please sincerely let me know your views and should I really continue writing.
Voting: (Total Votes: 47)
Jul 10, 2017
Part 3 Meeting her face to face (By Maahiak) (Thanked: 34 times)
Sorry for the delay and here is the third part
At Paris
Khushi sat in the cab and gone through the guest list. And as per her earlier doubts, she was searching for the professional cameramen came to the party and she got three persons. One was an old man but still working as it was his passion. He was an employee of Jackson's industry itself and she had heard a lot about him from her colleagues. And from all those, she knew he was not the person responsible for the photos. Then she searched for the other two people on Google and got some basic information. After reading through it she called her one colleague who agreed to help her and asked to collect the necessary details about the two of them. That's when she got a WhatsApp message from Anjali who asked about the same and she texted back.
Khushi: Only three people with that profession. One is an oldie who works with JI and as per my colleagues, he is not the one. Other two Jayden Miller and Austin S Raphael, and Google state that Miller works on television series and Raphael have an Ad company, nothing much.
Anjali: So what are you gonna do now?
Khushi: I wanna just check with the studios like I said yesterday
Anjali: Are you sure this will work? I mean ... there are plenty of studios here
Khushi: Let me try at least. As I have some doubts now, I think it will be easy than earlier. And I have asked someone to do some background check.
Anjali: Good luck then.
Khushi: Hm ... and Anju, I doubt that idiot Jackson has something to do with this
Anjali: Why? What happened?
Khushi: I mean the way he was talking to me today, but it is just a guess. Okay, I will get back to you. I think I have an incoming call
Anjali: Okay, bye
After the call, Khushi could understand that Mr. Miller too will not be responsible for this as he was off to Boston on the same night of the party. So it is just Mr. Raphael now and I have to check his connection with Jackson too. Thought a frustrated Khushi. She then enquired with all the famous studios there especially the one near to Raphel's and Jackson's home ... but unfortunately no one hadn't processed the photos she has, then she went for the nearby not so famous ones too. Getting the same results from there too she was very much frustrated and literally fuming and to top of it was she heard someone humming the song 'Kabhi kabhi mere dil mein khayal aata hai' which she sang on the party in between and which means the person is following her still.
It was almost night, and all she met was a dead end. So she decided to go home today and start the search tomorrow. And was waiting for a cab for ages now, but as she came searching for the studio to a narrow lane getting a vehicle was almost difficult. The whole day was draining her and she was sweating with the walking now and discarded her coat and was just in a shirt and jeans. Also, there was no other way than to walk as her phone too was dead and she didn't know the number by heart and thus couldn't even inform Anjali. She decided to walk to the next street than wasting time there but reaching here too, she couldn't find a single cab.
She cursed herself for sending the cab away. She tried to get a lift too, but nobody was stopping. She was almost about to faint and that's when she saw a black Maybach Exelero coming, and she waved her hands. She was surprised as it stopped because it was one of the expensive cars she knows and she had a mindset that people who go behind money including her father are arrogant. When the glass was rolled down she was surprised to see a middle-aged man in the driver's uniform rather than a rich spoilt brat. She asked confidently even though she doesn't know proper French
Khushi: Chal Khushi you can do it, est-ce que vous pourrez m'aider? (Go Khushi you can do it, can you please help me?)
Driver: (Smiling) Madam you can ask in English, in fact, you can speak Hindi, I am an Indian
Khushi: (Keeping her hand on heart) Thank goodness. Bhaiyya, are you going through Rue Bonaparte?
Driver: Yes, what happened?
Khushi: Actually can you please drop me there? (Seeing his frown) I know I know you may be going to pick your boss and he will scold you for getting late but please can't you do that much for an Indian? (With a puppy face) please Bhaiyya, pretty please
The driver was actually amused seeing her turning into a chatterbox and really wanted to help the girl who reminded him of his daughter. But he was scared to let her in as his boss was in the back seat and even though it was him who asked to stop the car and ask her what she wanted we can't predict his mood. So he just looked at the rearview mirror and got relaxed seeing the curt nod but he somewhere knows that his boss will not disagree because even though he acts arrogant to the world he had seen him genuinely helping needy including himself.
He asked Khushi to get in and she got into the passenger seat quickly and leaned her head on the seat as she was really tired. Seeing her, the driver gave a bottle of water which she gracefully accepted and drank almost half of it.
Khushi: (Gulping the water) thank you so much Bhaiyya it was very much needed you see I was thinking that I will faint any moment now. And I can't even think what would have happened if you hadn't come (Sighing) ... is it always like this here?
Driver: Like what?
Khushi: What to say, I was standing here for God knows how many time, but not even a cab came and nobody wasn't ready for a lift too I guess.
Driver: As that is a narrow lane there will be traffic on peak hours only, other than that everything will be private vehicles.
Khushi: Oh ... kay, what is the time now?
Driver: Almost 9, why what happened?
Khushi: Is it? (To herself) Damn it ... Anju will be hell worried. (To driver) Oh don't even ask I started early today and now my battery drained off and my bad time that I forgot my power bank and watch as well. I don't even remember any number without the phone thus not a way for communication and my friend will be worried without seeing me
Driver: Oh! Then why don't you charge it now
Khushi: Can I?
Driver: Sure Madam
Khushi quickly connected the phone to the charger and texted Anjali saying not to worry and she will come soon. Then turning to the driver
Khushi: Thank you once again Bhaiyya ... you know you are an Angel and ... please don't call me Madam you are almost my father's age. (Seeing the questioning look) Oh, how can I forget that? You can call me Khushi
Driver: Okay Beta
Khushi: Okay that is even better... by the way what is your name? And where are you coming from this late? Is your boss giving you overwork? If yes, you can tell me as I know how arrogant rich people can get. And yes you don't have to hesitate I am a lawyer so we can even take legal action
Now the driver was more worried, she is almost asking to complain about his boss in front of himself. He hesitantly looked at the mirror, seeing him not angry and not interfering in their talks he continued with the conversation
Meanwhile, the boss (Yes you guys guessed it right, the ASR himself) was watching the entire conversation amusedly and he was actually smiling seeing her antics and constant blabbering.
Seeing the driver scared like hell he wanted to laugh out loud but kept a straight face and as he was wearing his sunglass nobody can guess his state of mind, so he was safe.
He was rewinding all the time he met her, including the accidental first meet and then the constant following nah we can say stalking (Yeah, again you guys were right it is none other than ASR was her secret admirer) and he couldn't help but smile. He shook his head and concentrated on the conversation going on with rapt attention
Driver: My name is Mohan and no Beta, it is not any overwork. And for the question why I am here, actually, my boss drives himself to everywhere (In a complaining tone) not allowing me to drive other than necessary saying I am becoming old and he doesn't want me to stress out. But today his car just broke down and
Khushi: Oh, (Smiling) that is really sweet of him to genuinely care for you, like a perfect gentleman. So you are going to pick him up?
Driver: No! I mean I am coming from there only
Khushi: Means?
Driver: I meant I picked up him and he is sitting in the back seat
Arnav just looked away to control his laugh and again made a poker face. Khushi uttered a 'what?' and her mouth in 'O' shape and then cursed herself
Khushi: Khushi, you are sometimes really a dumb. Can't you at least check if there was someone else? You ... you are really stupid, now how are you going to face him. You just accused him and then called him 'sweet' in front of himself. What he will be thinking about you. Anyway now face him and apologize
Khushi slowly turned around to look at him all intended to say sorry but was lost in the handsome man sitting there in black shirt and dark cream jeans with a cap in his head and glares in eyes, her whole body froze at the sight of him.
(Imagine these two looks together)
She realized she was actually drooling over him only when he turned around to face her. Even though he wore those glares she could see his one raised eyebrow. Khushi again cursed herself as this was the first time she literally drooled over someone and embarrassed herself, it is not that she hadn't seen handsome men but this was ... and she just wants to see his eyes behind the glass. Argh, what are you even thinking? Get a grip on yourself, thought a flustered Khushi.
And she said clearing her throat and trying to smile
Khushi: Hm actually ... I am ... I am sorry. I mean didn't know you were sitting there and err ... thank you so much for letting me in and agreeing to drop me. I know you may be very tired after a long day and even then you are
Arnav: That's fine
He said it with a straight face. And again Khushi started to mumble
Khushi: What does he think of himself? Huh! As expected an arrogant ass, can't he introduce himself or at least say a 'hi'. Here a beautiful girl is trying to talk to him and he ... by the way how that matters? Argh Khushi ... you have gone mad for sure
Arnav laughed at that inwardly and introduced himself
Arnav: ASR
Khushi: Huh?
Arnav: (Extending his hands to her) my name, ASR
Khushi realized she again made a fool of herself as he heard her not so silent mutterings and extended her hand not so sure but he did a gentle handshake with a smirk.
Khushi: Nice to meet you, and myself Khushi, Khushi Dubey
Arnav: Nice to meet you too Ms. Dubey
Khushi just faked a smile and looked out. Then the driver again asked something about her native place and she was back to the chatterbox self until they reached before her apartment. She opened the car door and get down quickly and then came around to face Arnav and the driver and said.
Khushi: Once again thank you for your help. Thank you Bhaiyya and Thank you, ASR
Arnav just nodded at her while Mohan smiled at her affectionately. Khushi waved at them and walked to open the gate. But she heard the car coming back and frowned but heard a voice which made her breathe hitch as realization dawned upon her.
Arnav: Hey 'Kabhi Kabhi' you forgot your phone
Actually, Arnav enjoyed the first face to face meeting too well and was smiling remembering her. He removed his hat and glasses and that's when the driver said she had forgotten her phone. He smirked and asked the driver reverse and instantly made a missed call from her phone to his.
Then he got down and called her with the name he secretly gave her before when he didn't know her name. He realized his fault only when she turned around looking angry like hell and in her full tigress mode. And muttered 'Arnav ... you are gone, man!'
Khushi was hell angry realizing it was none other than the person who disturbed her sleeps and irritated the hell out of her these days and all the adoration and crush she developed on his gentle heart and handsome features were long forgotten. She marched towards him and he started to move back for each step she took towards him. Finally, she got hold of his collar and spit out almost pressing him to the car and hovering on him
Khushi: So it was you?
Arnav: (Acting innocent) What?
Khushi: Shut up and don't act innocent in front of me Mr. ASR or whatever
Arnav: Hey listen
Khushi: Listen? You are asking me to listen ... no, in fact, it should be the other way around ... by the way what do you think of yourself ha ... that you will act like this and I will stay quiet? How dare you? How dare you to click my photos without my knowledge and to send them to me? How dare you to play with a girl like this? Did you think she is a girl so she will not do anything? And top of all now acting in front of me like a perfect gentleman as if you don't know me? ... tell me dammit ... why did you do this? And if you are thinking I will leave you like that after all this, and then you don't know me well
Actually, at first Arnav was shocked and then surprised at her actions and behavior, he didn't expect it at all. He was sure she will be angry but to blast like that and shouting at him holding his collar, it was definitely first ... but he liked when she did ... it was like as if she has full power over him, he was shocked by his thoughts. But he felt guilty as her questions dawned on him and realized up to what extent he had disturbed her and was about to apologize as he was not a person to hurt women. But he changed his mind hearing her next set of words and quirked an eyebrow when she said he didn't know her. Oh really! Then I would love that darling thought Arnav.
Arnav: (Smirking) Are you challenging me?
Khushi: If yes? What do you think I don't know about you? Or I wouldn't investigate you?
Arnav: (Folding his arms over his chest) Oh really? What
do you know about me?
Khushi: I know you; I know you are the Ad director Austin Steve Raphael. Oh, don't think how did I get to know this? I have my own sources mister and I can easily find about you ... and yeah don't forget I am a lawyer
Now Arnav was really amused. So she has her own team to investigate interesting and by the way, she thought I am Austin very interesting, I owe you one buddy thought Arnav as he mentally decided to have a conversation with Austin today itself.
She didn't identify him thanks to his casuals otherwise she would have easily guessed he is a businessman from his attire. Also dared to challenge him, which too was a first time for him so he decided to play along. And right then he changed his expression to a shocked one and looked at her
Khushi: Oh, don't be shocked. Now cat got your tongue? So tell me, Mr. Raphael, how are you going to explain your this indecent action? Tell me ... and yeah give me all copies of those photographs along with soft copies, otherwise be ready to face the court
Arnav: Look Khu ... (Seeing her sharp looks) ok look, Ms. Dubey, I know I had done wrong. But I can explain it. (Seeing the questioning look) first of all, I am sorry, and as you had said I am an Ad director. I was a guest at the party and my camera was with me. And you know my camera has a bad habit, (With his tongue on cheeks) it always clicks on its own when it see gorgeous things and I think that had happened to it while it saw you in that white dress (Noticing the color change in her cheeks and smirking inwardly) and when you sang
He went to the dreamy mode and she was hell irritated as he was making it embarrassing for her
Khushi: What?
Arnav: (Shrugging his shoulders) Nothing
Khushi: Whatever ... leave it and tell me when are you going to give the copies?
Arnav: Tomorrow 10 AM at my office if it is okay with you. (Taking Austin's card from his wallet) here is my card and should I send a car for you?
Khushi: Okay I will come tomorrow at 10 AM and no thanks Mr. I can very well come by myself
Arnav: Ok then, good night (Smirking) Ms. Dubey
Khushi just nodded and muttered 'good night, my foot' which was obviously hearable for Arnav and ran off snatching her phone from him.
All this while Mohan was looking amused at the rearview mirror at the exchange between them. He really liked the girl and if she was the reason for the softer side of his boss from the last few days, then he was more than happy with it. He prayed genuinely to God to keep both of them happy. Then they drove off and Khushi marched towards the house in her full rage mood.
During their usual chat as Arnav explained the not so dramatic first meet and Rehan was really surprised as he got to know his naughty brother is still there which he usually masks and with the way Khushi responded. He already started to respect her knowing her ability to stand face to face with the ASR. And after that when he said Aman is going to Paris he was bashing on him for not giving any rest to that poor soul. Later Arnav explained it was due to the high work there and Rehan calmed down. And Rehan was eating his ear off with his story of usual terrific dates and all. And later Arnav called Austin who was an acquaintance of his and had the much-needed conversation.
While here in Anjali's place she couldn't even close her eyes due to the constant cursing Khushi was showering upon Mr. Raphel. And as she too was worried about her friend she decided to accompany Khushi tomorrow.
Tell me how was it, guys. Your comments mean a lot.
Voting: (Total Votes: 28)
Jul 19, 2017
Part 4 The mission starts (By Maahiak) (Thanked: 41 times)
Guys here is the next part. Actually I thought to stop this story seeing the response but there are some genuine comments and readers who encourage me to write. So I am continuing with this story. And guys please mention me if there is something really wrong. And thanks for whoever voted and commented and sorry for the delay.
Paris
Anjali was really amused when she got to know that Khushi came face to face with the person behind all this and had to appreciate both their guts. Him as he spoke as if it is a normal thing to do and her for the way she literally attacked him and threatened to give the photos back. And it really surprised her, yes she knows for sure that Khushi is a person who has extreme of all emotions be it anything anger, guilt, pain, love, and happiness, she will be showing it fully but one more thing she knows that as her parents always try to control her saying typical Indian girls shouldn't show attitude in society, they should be well mannered, softy spoken and blah blah blah and by their logic and years of experience, Khushi was an expert at hiding those emotions well from others.
She definitely shows it to Anjali and some of the close friends they had at college after they had literally threatened her to be herself with them but with others especially strangers she was always in control of her emotions. And thus hearing everything that had happened last night she was really ... really surprised and it was really a great change she saw in Khushi after a long time.
And if Mr. Raphael was the reason for it she, as a person who always believed in fairytales really wished him to be the prince charming of Khushi who will sweep her off her feet ... but before that, she had to make sure of his intentions so that her bestie don't get hurt. So she decided to find out about him before anything.
First, of course, like any other person she used the internet and when she read his place she remembered that one of her colleagues lives there. So she immediately contacted him and from whatever she had heard he was a nice person, in looks and manners, well settled in life and looking after his father's Ad company from years and of course, a single currently ... hearing all these and hearing about his behavior yesterday she could conclude only one thing, that he is interested in Khushi. And now she really wanted to meet him in person and then ... if he is genuine Khushi will also start to love him and then ... she came out from her thoughts when Khushi waved a hand in front of her all ready to go in her usual attire
Anjali: Huh?
Khushi: Where are you lost?
Anjali: No ... nowhere ... I mean I was just thinking why the always in control Khushi Dubey jumped on him like that? And not to forget still you let him go ... I mean couldn't you get the photos yesterday itself? What was the need to postpone it? Tell me clearly was it ... it to see him once more?
Khushi: Oye hello ... I agree he is handsome and anybody will get attracted to him ...
Anjali: Oh, so that is the case ... you are attracted to him
Khushi: Shut up yaar and hear me out fully. I said he is handsome and anybody will get attracted to him but not me ... I mean didn't you see his audacity? He tried to flirt with me even after what he had done and you expect me to fall for him? Like seriously? And you know what he did earlier? He ... he acted before me like an arrogant ass not even interested to look at my side when he was the one always stalking me. And anyway, it is not like I am seeing handsome men for the first time
Anjali: Okay ... okay, I agree on that but then why did you ... why did you trust him Kuku?
Khushi: Trust? And that too him? No ... never
Anjali: Really? But unfortunately, your actions tell another story
Khushi: What?
Anjali: Yes ... I mean if you had collected the photos yesterday itself I would have believed you. But that is not the case here ...he told you and you believed?
Khushi looked at her stunned and Anjali continued
Anjali: Yes Kuku ... you believed when he said he took it as you were pretty, you believed him when he said he was afraid of your reaction and that's why he didn't come face to face you, you believed him when he said that he will give it tomorrow, you even declined his offer of giving it to you by himself and going to collect it yourself. Can you explain all these and ... yeah, tell me what is it if isn't trust?
Khushi: I ... (Sighing) I don't know Anju. I would have just slapped him for saying all those things but when ... when I looked into his eyes I don't know why but his eyes told me he was saying the truth ... that he was genuine. I mean he was talking to me in the eye ... and no genuine person can lie like that
Anjali: Maybe he is not genuine at all
Khushi: I don't know Anju ... anyway, why are we arguing about unnecessary things? We are going to meet him and get it today ... and then the chapter is closed
Anjali: (Mumbling) Are you explaining to me or your self? (Sighing) Okay, leave that ... but Kuku I have a doubt. Okay ... he said he will give you all the photos but he can have as much of copies he wants, right? And also he is an Ad Director, so what will happen when he uses it for some of his Ads, you know by morphing and all? ... In the worst case for an Ad of a sanitary napkin or lingerie?
Khushi: Whattttttt ... then I will bury him alive
Anjali gave her a challenging look and she closed her eyes frustrated but suddenly something clicked her and she said opening her eyes with determination
Khushi: Okay ... I think I can make a legal document on that which will send him behind the bars if he does that
Anjali: Oh...kay ... I think that's better. Anyway, now let us go ... (Winking) after all, I too want to see who could charm you other than your Ranbir Kapur, Shahrukh Khan and, Zac Efron
Khushi: (Coming to hit her) Anju!
Anjali: (Chuckling and raising her hands in surrender) Okay ... okay let us go
At India
Rehan getting down from the car passed his key to one of the security guards for parking and walked into the college for starting a new year, yes today was the re-opening day after the vacations and he was really looking forward to it like every year, as he loves to teach. He walked towards the Dean as he was called by him to have a talk.
He literally adored this man who was his professor back at Oxford and joined here after retirement as Rehan was finding it too difficult to take up the responsibilities of the college and hospital together alone. And his sir Dr. Srinivas Menon who was a south Indian, Keralite to be precise too treated him like a son. He reached the door and gently knocked even though the door was open
Rehan: May I come in sir?
Hearing him Menon raised his head and smiled
Menon: Ah ... Rehan sure my son ... come on in ... sit
Rehan: Good morning sir
Menon: Morning Rehan, I was waiting for you only
Rehan: Sir ... is there any problem? I mean you wanted to meet me urgently
Menon: No ... no ... I just wanted to discuss something with you about the plans for the new batch
Rehan: Sure ... but before that how are you, sir? How were the vacations? ... And what about your family?
Menon: Everything is pretty good young man. Wait ... wait what about your monthly meditation classes? I heard you had skipped it last month?
Rehan: And he was literally eating my head off for that ... (Sighing) you know what that session is much better than his lecture. I mean even the Dr. said I am alright one year ago but he makes sure that I attend those to clear my mind as he says I am still not myself after that ...
Menon: It's his concern and love and we can't blame him Rehan ... you know you were pretty wasted back then while I had contacted Arnav. And many times he had to slap you so that you will at least hear us because the urge to drugs was intolerable for you and you kept screaming at everybody. And yeah what he said is right too; you have changed your cool attitude
Rehan: For better right? (Smiling sadly) And I think this matured one giving me the strength to fight my demons. (Sighing) life teaches us various lessons sir and ... yeah time changes everything
Menon: (Shaking his head) you are high on philosophy these days but yeah you are right time changes everything
Rehan: (Shrugging) anyway, tell me what you wanted to talk about?
Menon: Oh yeah ... about that ... Rehan the strategy you suggested last year ... er ... to avoid the awkwardness between seniors and juniors by pairing them on assignment were really good and for a particular group of people, it was really helpful. But most of them were like juniors are doing the assignment and seniors got a chance to bully them officially. We have to do something about that ... you know what I mean.
Rehan: (Nodding his head) I have noticed it too sir did you asked other staff?
Menon: Yeah I brought this into the discussion yesterday in the staff meeting which you couldn't attend as you had a surgery. And about opinion, most of them were saying to drop the idea of grouping itself ... but then freshers will need help from outside and it may invite new problems like before. So what would you suggest? Drop it?
Rehan: No sir ... it will not do any good ... hmm ... let me think about it and yeah we can announce whatever it is on the induction program. And I think it will be better if we discuss it with some of my fellow students, okay?
Menon: Okay then ... will meet in the party but do let me know the decision before
Rehan: Sure, good day sir
Menon: Good day Rehan
He exited from there and was going to his cabin thinking about what Mr. Menon said and suddenly an idea clicked his mind. Like he said to Mr. Menon there were some of his students who are really like his friends. Yes, he is not a person to mingle and become overfriendly with any student and bring unnecessary problems by favoring them and all. But yeah there are some of them who are very genuine and loyal to their studies and used to assist him in some cases, who he thinks after studies, will be an asset to AR. He messaged one of them to come to his cabin soon.
He frowned and looked up from his phone hearing sounds and realized it is all because of the induction program which is about to start in some time. He turned to the right corridor but frowned as there was some commotion going on. There was a crowd around a girl and three boys arguing and he knows them, well it was the same ones who he considered as his friends. The girl was accusing them of ragging her and the boys were defending them. The senior students seeing him gave him way while new one's thought who is he?
Rehan: What is happening here, Roy?
Girl: There comes another one, what are your problem guys?
Nakul: RR she is creating an unnecessary situation
Girl: Unnecessary situation? You middle-class guys have the audacity to collide with me ... ME and do you think I will just shut up. Do you even know who am I?
Nakul: No RR it is not true we were coming to you and she was the one who came hurriedly and collided with us
Rehan: It's okay Roy and look Ms, you are really creating a scene here ... that too when you are at fault. It should be you who should apologize so stop it, apologize to them and go to the hall
Saying this he tried to move but turned around hearing her
Girl: Oye hello ... I don't care who is at fault ... he bumped to me so he should apologize. (With a disgusting face) like that only why would I apologize to them? By the way do 'you' know who am I? I am Meghna, Meghna Khanna, daughter of Suraj Khanna one of the richest ...
She was harshly cut off by a fuming Rehan
Rehan: So? That doesn't make you the righteous one ... and I said apologize to them
Meghna: And who are you to tell me that? (Smirking) by the way, you know what? I am going to complain about you four to the principal. Bloody seniors, I will file a ragging case and let us see how you will complete your studies
Rehan: Like hell you will (Pressurizing each word) I said apologize
Gautham: Leave it RR ... it's okay let us don't make it an issue now and ... (Turing to Meghna) Ms. Khanna go from here before he does something
Meghna: Otherwise what will he do? (With attitude) he can do nothing and yeah I am not going to apologize to you middle-class cheap fell...
Rehan: Enough! Who do you think you are? Somebody talking politely doesn't mean that they are bowing in front of you. And yeah now you will not go from here without doing it
Azad: RR ...
Rehan: Shut up guys now I am not going to allow her to leave from here without the sorry
Meghna: Do you even know my father? He is the king of fashions and me...
Rehan: (Yelling at the top of his voice) I SAID APOLOGIZE DAMN IT, otherwise forget about your studies and career
Meghna: Who the hell are you to tell that? I am Meghna Khanna and he should be the one to apologize not me and now as you said all these you too
Nakul: (With a pity face) Ms. Khanna please go ... I am pleading you don't put your career at stake, otherwise, it won't be good for you
Meghna: Really? And I am very much scared ... Mr. whatever
Every senior student gulped seeing the Dr. Rehan Singh Raizada aka their RR at the verge of his self-control. They all know what it is to make him angry and what will cause the lady ... he will not accept these types of attitude ... never. While juniors were feeling pity for her to get into a fight with seniors on the first day itself with her attitude and ego. Rehan was going to blast on her when he got a call saying to come fast to the function. So he said
Rehan: Is your parent here?
Meghna: (Arrogantly) of course, he is in the hall
Rehan: Ask him to come to the principal's office after the program, let us discuss it there
Meghna: Oh you are threatening me? We will surely see what will happen
Rehan: Yeah, let us see
Saying this he stormed off from there with the boys following him. Meghna too walked into the hall with head held high. The senior students left the breath which they are holding for long.
Senior 1: God knows what will happen now. She really pulled the wrong chord of RR's anger.
Senior 2: Yeah he is very amiable in normal situations but is a monster in anger
Senior 1: But still he is the role model of almost every student here
Senior 3: Yeah that's totally true
Senior 4: Guys, let us go to the program otherwise he will shower his taunts on everyone. I think it's a bad day
Senior 2: Yeah let us go
The freshers who heard this was afraid thinking who is he and decided not to go in front of him hearing about him and seeing his anger
Soon the induction program started, it was conducted for welcoming freshers to the college. Meghna was with her father and looked ahead to see that Rehan was seated on the stage as he was the owner of the hospital as well as the head of the surgical department with the Dean and other head of departments and some student representatives. The freshers assumed him to be the student head or something as he was very young considering the other HoD's and also they had seen him with the students earlier. Menon was the president of the function and addressed the students
Menon: The dignitaries on dais, most respected parents and my dear students, first of all, I Dr. Srinivas Menon being the Dean of the institute is welcoming you all to AR family. Today we are on the welcoming function of the freshers and guys I have only one thing to say ... don't forget that you are here to study and ... study only because being a doctor is not easy, you will have to sacrifice many things, work very hard and so on which you guys maybe already aware about ... and yeah only those who prove themselves in the final year project with the standards and conditions of the trust can only complete their house surgency with AR hospitals. Of course, our senior students and lectures are always here to help you and if any problems arise you can approach any HoD or me and I hope the cooperation of our senior lot too. Also, there is an important announcement is to be done about the first year assignment and Rehan, no your RR will give you the details (He looked at Rehan and he blinked back). And my senior lot, I hope there will not be any ragging cases to be reported on your name and by any chance if it happens ... serious action will be taken against them as per the university rules
Meghna just smirked hearing this. Rehan was observing the students. He doesn't like students who don't take studies seriously, he is not against enjoyment but academic is a must for him. Because as per him a doctor made with just money is as waste as a dancer who doesn't know mudra (gestures). Some of the students were really enthusiastic while some of them are only increasing his anger. They were busy with phones and all and Meghna was one of them but he controlled himself. After some of the HoD's he took the mike
Rehan: First of all morning everyone ... I hope you all will enjoy being a part of AR. And yeah about the assignments this year a senior will be paired with the fresher for their assignment in clinical studies and they can do it in AR itself like last year. But this year there will be changes as both the students will be giving the report and presentation and special marks will be awarded to the senior student. I hope I made myself clear and if there are further doubts regarding this you can contact me or Mr. Nakul Roy final year. Thank you.
He concluded his speech immediately when he got a text and went to his cabin. When Rehan came for speech Meghna looked up but as she was engrossed in the phone she again assumed him to be the student's head and again went back to her phone. After the meeting, she along with her father went to the Dean's room as informed by the attendant.
At Paris
Khushi and Anjali as per the address on card reached Mr. Raphael's office on time.
Receptionist: How can I help you, Ma'am?
Khushi: I have a meeting with Mr. Raphael
Receptionist: Let me check the appointment list then
Khushi: No ... I mean I have a verbal consent. Can you please ask him?
Receptionist: Then I am sorry Maam he won't allow anyone without appointments
Khushi: (Controlling her anger) please it is very urgent and he himself told me about it
She then called their boss and he asked her to send her as ASR had already informed him and they had a pretty conversation on their same initials. Khushi knocked on the cabin and entered before Austin can say come in and yelled at the top of her voice without noticing that he is facing the opposite side.
Khushi: What the hell do you think of yourself? First of all, you played this dirty game with me and then asked me to come here. And when I came you will not allow entering here without an appointment, that too when it was you who told me to come ... couldn't you inform it to your receptionist? What is your problem Mr. Raphael and don't think you can play any dirty game with me ... I
Austin: (Turning around) Excuse me?
Khushi was shocked to the core seeing his face and Anjali was astonished seeing her expression.
Khushi: Yo ...You?
Austin: (Raised his eyebrow) Do I know you?
Khushi: Where is Mr. Raphael?
Austin: I am Mr. Raphel
Khushi: No, I am asking for Mr. Austin Steve Raphael, the Ad Director
Austin: And that is me
Khushi: Where is another one?
Austin: Excuse me, Ms. Dubey. I don't know any Raphael other than me and my father. And you definitely wouldn't have met him because he is bedridden for years now
Khushi: But he said
Austin: Look, Ms. Dubey, I think somebody had fooled you. There isn't any other Raphael working as Ad Director here in Paris
Khushi: Huh! (Gulping down her embarrassment) Sorry for the inconvenience Mr. Raphael, actually I think I heard wrong. Sorry
Austin: It is ok Ms. Dubey, good day
Khushi: Yeah good day
Anjali and Khushi left the cabin and Khushi was fuming. Anjali could understand her condition as she wanted to end this today itself and now this new drama. Austin informed about her arrival to Arnav and asked him to stop the drama soon and relieve the pretty lady only to hear him curse for calling her pretty making him laugh out loud.
Khushi suddenly got a call on her cell while exiting the office and as she was in a foul mood she barked
Khushi: Hello
Caller: Good morning to you too Ms. Tigress
Khushi: Who is this?
Caller: Oh no 'Khush' you forgot me too soon
Khushi: YOU? How did you get my number? And what the hell is this Mr what are you playing at? What do you...
Arnav: Okay ...oaky calm down Madam. I will explain everything
Khushi: I don't want any of your explanation. I am straight ahead going to the police station with this number. They will handle this further
Arnav: You don't have to take that much tension. I am calling from the official number of AR builders and developers
Khushi: What? You are an architect ... again a lie
Arnav: No, a fact from years (Sighing) okay ... I know I lied to you but it was not my intention. I really think you would have strangled me then and there if I had told you I am not a professional photographer. But you yourself gave me a chance to escape by bringing Austin's name and I used it. It wasn't good in my part but
Khushi: Okay ... enough with your explanations now tell me when can I get the photos? And not to forget including the soft copies
Arnav: Can you come here tomorrow? Actually, I am going for an important meeting now and it will take hours and as I was handling the drawings and managerial works alone for last two weeks... I mean my schedule is really hectic so to come to meet you
Khushi: (Sarcastically) Oh you don't have to take that much difficulty. Just send me the address ... I will come there
Arnav: Oh on that matter you just have to ask to drop at AR anybody will show you ... or you can use GPS. And yeah if you are not confirmed yet you can call and ask on the reception
Khushi: (Sighing) okay ... I will come tomorrow
Arnav: Sure Khush, I will inform my PA
Khushi: It's Ms. Dubey for you
Arnav: But I like it that way
Khushi: Argh
He chuckled hearing her frustration and she cut the call angrily. Soon she and Anjali sat in the car and Anjali started her questioning session.
Anjali: So you are again believing him?
Khushi: What can I do other than that Anju? By all means, I have to get those photos
Anjali: So what he actually is?
Khushi: (Dreamily) He is an architect
Anjali: Don't tell me that is the reason you are believing him. Kuku I know it was your passion and you admire them but that doesn't mean every architect is a good person
Khushi: It is not like that Anju
Anjali: Leave it; it is waste to talk on that matter. Just tell me which is the company?
Khushi: AR B&D.
Anjali: AR B&D? Hey, that is where Seema works. (Seeing her questioning look) Arrey, it is my patient cum friend, I introduced her na on the party, the one who is an engineer
Khushi: Yeah I got it ... oaky do one thing Anju you call her and ask her about him I will enquire did he really have any meeting now in the reception
Anjali: Okay but what does he do?
Khushi: Manager I guess
Anjali: Guess?
Khushi: I don't know, (Sheepishly) actually I didn't give him the chance to tell that. Anyway you just ask
Both of them got busy on the calls and after that.
Khushi: He does have a meeting
Anjali: And by Seema's explanation he seems a flirty guy, always with girls
Khushi: Then that will be surely him and also now I got what is his hectic schedule
Anjali: So tomorrow we are going to meet him?
Khushi: Obviously, but now where shall we go?
Anjali: Let us visit some good places and after that a good movie. What say?
Khushi: Yeah sure
Voting: (Total Votes: 37)
Jul 30, 2017
Part 5 ASR got a slap!! (By Maahiak) (Thanked: 42 times)
Guys tell me genuinely shall I continue
At India
After the program, Rehan headed towards the Menon's room to have a serious talk with him about what happened earlier. Reaching there he saw Dr. Menon engaged in a file, so he gently knocked
Rehan: Sir ...
Menon: Ah ... yes, Rehan ... get in ... (Observing his anger) hey, what happened? ... any problem?
He explained the incident and as expected, Menon too didn't like the way the girl behaved and ensured him that he will solve the matter. He called the office boy and asked him to bring Meghna and her father who were still in the auditorium attending some introductory class while Rehan excused himself for a few minutes as he got Arnav's call and went out.
Arnav reminded him about the check he had to send to a particular orphanage and the function he had to attend and then they were busy in their usual banter.
Menon looked up hearing the door opening and saw a girl with all her arrogance and a middle-aged man in a sorry expression standing there.
Menon: Excuse me! ... (Sarcastically) there is a thing called 'knocking' ... ever heard about that?
Meghna: Oh ... never mind ... Dad is very busy and doesn't have much time ... so tell me why you called us and just get over it
Menon: What the hell! ... Is this how you talk to your teacher?
Mr. Khanna: Sorry sir ... I didn't pay much attention as I was in hurry ... sorry it will not be repeated
Meghna: (Whispering) what was the need to say sorry Dad? can't you see his attitude as if he owns this place
Mr. Khanna: (Whispering) Meghu shut up ... let me talk and clear the matter don't make new problems
Menon: Hm ... please take your seat Mr. Khanna (Seeing Meghna was about to sit) I hadn't told 'you' to sit Ms. Khanna
Meghna looked at him with an irritated expression. Just then a knock was heard and entered Dr. Karan Patel, Asst. professor in cardiology. Meghna smirked seeing her cousin who always saved her from the elder's wrath and supported her no matter what.
Menon: Yes Dr. Patel ... what you want?
Karan: Sir ... actually, Meghna is my cousin ... so may I know what the problem is?
Menon: Nothing much Dr. ... she insulted a bunch of senior students and refused to apologize ... yeah and not to forget threatened them saying she will file a ragging case against them. And you very well know I won't appreciate any such behavior inside this campus
Karan: No sir you may be mistaken ... I mean the senior students must be bluffing ... and maybe as Meghna said they were trying to rag her and to cover it blamed her or something ... and maybe under that circumstance, she had to behave rudely
Menon: I don't think so Dr. Patel ... because the information I got was genuine. And about her being rude I very well understood her behavior and circumstances which makes her rude in the past few minutes she is here. So you better don't comment on that ... and yeah we can solve this matter here itself if she apologizes to them otherwise you know the consequences
Mr. Khanna: Meghu ... I think as sir said it is the best if you apologize and solve this
Meghna: What the hell Dad! ... Karan, tell him that I am not going to apologize... 'no matter what'. I told, right? It was them who misbehaved with me not the other way around. I should have gone directly to the police but you only said (Looking at Menon) he will understand ... now see is this how he understood? Can't you see he is believing the rubbish that idiots had told
Karan: Yes Sir ... I mean how can you believe the students so blindly. Tell me who told you this and don't worry I will get the actual truth out
Menon: It was not any student but ...
He was cut off by the sound of the door and everyone looked up to see Rehan walking in glued to his phone and it was clear that he hadn't noticed other's presence as he said
Rehan: Sorry sir ... it was Nav actually (Looking up sensing the silence) Oh! ... (Gritting his teeth) you
Menon: There comes the witness Dr. Patel ... so now say whatever you have to say to him
Karan: (Shockingly) what? RR?
Rehan: What do you have to tell me, Dr. Patel?
Meghna: Karan ... he was the gang leader... (Turning to Rehan) Oh so you were the one complained about me
Rehan looked confused seeing the exchange so Menon said
Menon: Rehan ... actually, it seems Ms. Khanna is Patel's cousin
Rehan looked at Karan and he would have been dead if looks could kill and said with a gritted teeth.
Rehan: Really? Patel ... okay then ... I will call Roy and his gang here and SHE WILL APOLOGIZE ... understood?
Karan just nodded fearing for his dear life as he knows what will be the consequence of going against him.
Meghna: Karan? How could you agree just like that? (Seeing his expression) okay then you only apologize because I am not going to do that
Rehan: See Patel ... I don't think your cousin can pursue her studies here with this attitude ... So if she wants to continue here make the apology quick
Meghna: Oye hello ... who do you think you are that you are ordering him?
Karan: Meghu ... don't make a scene... just do what he says
Meghna: What the hell! ... and what is the need to fear him this much?
Mr. Khanna bends his head ashamed as he knows who RR is and what will be consequences if does not apologize
Mr. Khanna: Meghu ... please apologize and get over with it ... don't fight with teachers
Meghna: Excuse me! ... why do you guys fear him this much? He is just a senior he can't ...
Menon: Oh no Ms. Khanna ... you are studying in this college and you don't know him? That is very sad ... so let me make the official introduction then. This is Dr. Rehan Singh Raizada or RR, Asst. Chairman of AR corp., CEO of AR College and hospitals and the head of the department of surgery. And I hope now you are aware of 'what he can do'
Meghna looked dumbfounded and Rehan smirked and looked at her with challenging eyes. Karan sensing it
Karan: I am sorry RR ... it won't happen again ...please ... please ... forgive for once
Mr. Khanna: Yes sir I am apologizing on her behalf ... please leave it this time
Rehan: No need for you guys to apologize to me ... ask her to say sorry to Roy and gang and yeah ... she is going to be a doctor, so tell her to come here after putting that attitude at home. Because I am not going to tolerate it here
Karan and Mr. Khanna nodded at him
Rehan: Okay then I will call Roy ... sort out it here itself
Karan: Sure
Rehan: Good. (To Menon) Sir, I am going to the hospital ... you will come in the afternoon right? The case I had told you about ... and yeah just call Akash when you reach
Menon: What happened? ... you won't be there?
Rehan: No ... Nav called ... I had to go to 'Dreams' orphanage to attend a function on his behalf
Menon: Oh ... okay then bye
Rehan: (Reading a message) yeah bye ... and sir they are here (Turning to Karan) and Patel just clear it out
Karan: Sure RR
Rehan nodded firmly at Karan but smiled a little at the poor father and rushed out not before glaring at Meghna.
In Paris
At night
Even though she seemed calm from outside her mind wasn't at peace. Some of the questions Anjali asked earlier were still left unanswered and confusing herself more with that. She still can't understand why she trusted that man even after the plays he had played, why she wants to see him once again etc. Like Anjali said is she getting attracted to him? ... but why? It is not like she has never interacted with men ... for God's sake from childhood she was always between boys and almost lived like a boy up to some years back. And after her parents suddenly started to treat her like a girl then too she used to have flirty boys running behind ... and here he was, again and again, getting on her nerves, but still his eyes (Sighing) ... which were like saying another side of him rather than that arrogant self which he shows to others ... like he too is suppressing a lot of pain within just like her.
And his intense looks ... it seems like he too can read her eyes and the photos he took too was like trying to say something. She looked very different in the photos ... she was happy, smiling, laughing, crazy and even angry sometimes but she was genuine in her expressions ... which she can't even imagine with her current imposed life.
She shook her head to prevent herself from going into those types of thoughts. It is just she wanted a legal confirmation from him that he will not use it anywhere without her will and get all the photos if there was any other ... and that's it. Nothing other than that ... it was not like some stranger can read or understand her eyes or feelings which her closest ones couldn't. Yes, that's it ... she, again and again, tried to convince her but failing each time.
She snapped out of her thoughts hearing the shrill voice of phone and looked up to see Anjali attending the call. She looked at her watch and told herself shaking her head
Khushi: Khushi ... it is almost 10 and you have two more files to study so stop thinking about him and concentrate
She sighed looking at the thick file and started to read it carefully since even though the previous case was honest and her team had won now, with this new one she started to get negative vibes about a certain Jackson and much to her irritation his flirting and sly comments also added more fuel into it. How much she hoped she could stop supporting dishonesty but she has never gone against her parents' wish. She also knows they are using it for their own good too. And now this Jr. Jackson was making it difficult for her but her father who was hell-bent on making money can't see anything. She was happy meeting the senior Jackson and took up this case but now she really regrets signing their stupid contract even though it lasts only a few more days. She had gone through the case file and by reading each page it only intensified her doubt regarding Jr. Jackson being a fraud.
Next morning
Khushi and Anjali got ready with Anjali in a kurta-leggings while Khushi in her usual attire
(Khushi and Anjali's look)
Today Khushi driving was driving but her mind was somewhere else. Anjali who was in the passenger seat asked her about her plan for the day seeing her lost in thoughts
Khushi: I don't know ... let us just check the manager of AR first ... what was his name by the way?
Anjali: Rauf ... Rauf Stephens and Seema said he is an American
Khushi: (Shrugging) Hmm ... maybe because he was looking like one
Khushi again went into her own world and Anjali looked at her amused seeing her chatterbox friend all silent.
After some time they reached AR and asking Anjali to wait in the lobby Khushi asked the receptionist to call Mr. Stephens down to avoid the previous experience.
Arnav and Aman was walking out of the office and heard her conversation with the receptionist. Arnav was confused thinking what is she doing with that idiot flirt manger of his but thought not to interfere and see what she is upto.
Just when he reached in the lobby his accountant came to him asking him to sign some bill which has to be sent urgently. He sat on the longue signing the bills and observing every action of his object of interest keenly from the corner of his eyes.
Khushi didn't saw him as she was looking upstairs only. Rauf came and saw a pretty lady waiting for him and he was over the moons
Rauf: Excuse me Ms ... (In a flirting tone) what can I do for you?
Khushi: Er ... I ... I was looking for Mr. Stephens actually
Rauf: And that's me ... Mr. Rauf Stephens
Khushi: What? I mean ... I am sorry Mr. Stephens ... I was looking for someone else ... sorry
Rauf: (Confused) Okay
Arnav thought "This time you cannot blame me 'Khush'; it was your own assumption that I was a manager here without letting me explain. So go ahead ... and truth to be said, it is total fun to see your confused and irritate face when you are in your 'angry young lady' avatar"
Anjali saw him looking at Khushi again and again and asked out of curiosity which brought him out of his dreamland
Anjali: Excuse me ... are you ... are you Mr. Rauf?
Arnav: Me? No ... I am Arnav
Anjali: Sorry ... I got confused with someone else
Arnav: It's okay happens ... (Giving back the papers) Aman, come
And just as Arnav walked out Khushi came there and shook her head in negative. Anjali was about to ask something when her phone beeped. Seeing the message Anjali was surprised and ran out dragging Khushi but Arnav's car had already moved out
Khushi: What happened Anju?
Anjali: I think we just missed him
Khushi: What?
Anjali: Actually I saw someone there and he was looking exactly how you explained so I asked if he was Rauf but it was some Arnav. And just now Seema messaged me that another manger had also come from India named Aman Mathur some days back. And the person with Arnav was one Aman too and their car just went out
Khushi: What the hell ... get in then we have to follow them
Anjali: Are you sure Kuku? What if it isn't him? ... and how are you going to follow them without knowing where they had gone?
Khushi: Hmm ... tell that Seema to find out that ... today I am not going back without finding him ... I mean this is the heights
Anjali: (Not sure) okay
When they reached the hotel as per Seema's information they couldn't go in as he was attending a meeting on behalf of Arnav as Arnav had to be present for the annual function of AR and thus left after signing the papers.
After a long wait, it was almost evening when Aman came out. But seeing Aman Khushi fumed and pulled Anjali out without meeting him
Anjali: What happened? Why are we going without meeting him after waiting this long?
She looked at Khushi and there were angry tears in her eyes. Seeing her like that Anjali felt bad and hugged her. Khushi too hugged her back and whispered
Khushi: It is not him again ... Di why is he doing this? He just has to meet me once ... what's the big deal and why playing such games?
Anjali: Hey ... hey calm down ... and leave it. And yeah no more waiting for him ... let us just go to the cop
She nodded and they were walking out when someone called 'Khushi Bitiya'. Khushi recognized the voice and turned around ... and yes she was right it was Mohan, his driver
Khushi: Bhaiyya ... aap yahan? (Bhaiyya you are here?)
Mohan: Haan (Yes)
Khushi: Oh so that means he said the truth when he said he works in AR B&D?
Mohan: Yes ... he works in AR and ha (Handing over a package) he gave me this to give it to you ... he said it contains whatever you had asked
Khushi opened it to see some more photos of her and a pen drive. She knows he had given her all the copies but she was angry ... very angry for the emotional trauma she had gone through last few days. So she was determined to see him face to face and give him her piece of mind.
Khushi: Bhaiyya where had he gone?
Mohan: He hadn't told me Bitiya
Khushi: Bhaiyya please ... it is important ... tell where is he?
Mohan: Bitiya ... I really don't know ... I mean he hadn't told me anything
Khushi was disappointed but nodded understandingly and Mohan turned to leave. But stopped as he remebered something and said facing her
Mohan: But yeah ... I think he is in the 'blue star' hotel ... er ... annual meet of AR Paris branch is today so he may be there and Bitiya please don't tell him it's me who told this
Khushi: You don't have to worry about that ... and thank you so much Bhaiyya I owe you one
Mohan smilingly patted her head and walked away. He knows maybe Arnav will not like what he did but seeing her fallen face he couldn't restrict himself from giving out the information.
Anjali: So going there?
Khushi: Of course
Anjali: Kuku ... what had happened to you? I mean what if he is not there or had gone to another place? Then you will go there too, right? I mean we got all the photos ... so why following him now and yeah ... don't tell me it is to just sign the contract you told because knowing so much about you he wouldn't dare to do anything with those photos and yeah if that is what his intention was he would have done that already. So ... why are we going there? To face another drama, is it? I think it is better if we forget something like this happened and ...
Khushi: No Di ... I am not going to let it go ... beacuse I can't rest until I give him my piece of mind
Saying so she strode towards the car and Anjali too followed her shaking her head.
At the blue star hotel, Paris
Khushi and Anjali reached there and a huge party was going on and one of the projects head Mr. Albert was speaking
Albert: Good evening ladies and gentlemen I am very glad in informing you all that this year again AR builders and developers achieved the top position in the business world and once again ASR bagged the youngest entrepreneur award. I am thanking him on behalf of all staff for being the wonderful boss he is and congratulating our branch for the wonderful success. So now let us welcome Mr. Arnav Singh Raizada aka our ASR to give some tips on how he always keeps AR in top position and himself being the youngest entrepreneur.
Arnav came there dressed in a three-piece suit in all his charm like always and took the mike
Arnav: Good evening ladies and gentlemen, I just want to thank you all for your dedication and hard work and ... like everyone here I too am proud of our achievement of keeping AR on the top. And about being the youngest entrepreneur ... there are some certain factors that help me to go on like this ... first of all the faith, my staff has on me, the encouragement you give me, of course, my hard work and the constant support of my pillar of strength ... my brother ... nothing more nothing less. So thank you once again and ... enjoy guys
Arnav had just finished his speech by toasting the drink and a lady marched right towards him. She came to a standstill behind him and patted his shoulder. He turned around with a fake smile hoping it to be some business associate but was dumbfounded seeing her there. But he masked his expressions considering the surroundings and said with a polite smile and an extra husky voice 'Hi Khush what are ...' but he was rudely cut off by her slap and the 'BOOOOOOOM' sound echoed in the hall.
Everybody present there including Anjali was stunned into silence seeing a fuming Khushi slapping Arnav. Anjali knew she was angry and in anger, she will do anything but this was least expected while others' eyes popped out seeing her guts.
His security staff and body guards came there instantly to drag her out and gave her a class for doing such an act. But seeing them Arnav raised his hands
Arnav: No ... no, leave it ... it's okay it's not her fault ... back off
This was something Khushi hadn't expected but nevertheless, she marched out in the same attitude with an amused Anjali following her while Arnav looked at her retreating back and gave her a lopsided smile shocking the hell out of the others.
At night
Arnav got the notification for Skype call and he knew the reason, just now he had sent Rehan the video from the evening because it was better if he got to know it from him than someone else even though he knew the amount of teasing he is going to face. Taking a deep sigh and putting a poker face he connected the call
Rehan: NAV ... is it true?
Arnav: What is there to ask can't you see, idiot?
Rehan: Of course I can see but ... but it is hard to believe man ... I mean the great ASR got slapped! ... did you hear that SLAPPED!
Arnav: No need to make it a big news
Rehan: You ... you are saying me this? No way! ... the ASR who will finish anyone who dared to raise voice against him got slapped by a girl and yeah after all that watching it with that stupid smile of yours ... unbelievable
Arnav: (Sighing) I deserved that buddy ... I mean even though I don't know why suddenly she reacted like this but it was ought to happen
Rehan: Now ... now, this is news ... ASR admitting his mistake! Buddy, you have gone
Arnav: Stop teasing Rey ... and (With puppy dog eyes) tell me how can I woo her? ... I mean I don't want to finish it in a note like this
Rehan: 'You' are asking 'me' for help? (Chuckling) I loved that ... but let me tell you, I have no idea
Arnav: Hey ... you are the ladies' man here ... so you ought to know
Rehan: (Winking) I take ladies to bed man not to head
Arnav: Pervert ... it is waste asking you because you know only one way of thinking.
Rehan just chuckled at his frustration and Arnav said with a smirk
Arnav: By the way, can you explain me how do you manage it in the class?
Rehan: What?
Arnav: (With tongue on cheeks) during anatomy lectures ... how do you manage it? (Winking at him)
Rehan: Oh please ... don't remind that. Okay, let me think ... hmm ... I think you should talk to her once. No don't ask me what to say ... it is up to you ... but you should definitely talk
Arnav: I guess you are right ... I mean I have to talk to her and clear the misunderstanding. By the way what where were you telling me about Patel's cousin in the morning?
Rehan: Long story ... will tell you later ... I have an incoming call
Arnav: Okay ... goodnight then
Rehan: Goodnight
Voting: (Total Votes: 41)
Aug 13, 2017
Part 6 Enemies to friends? (By Maahiak) (Thanked: 72 times)
I don't know how many of you missed this story. Hope you are liking the storyline. Thanks for all those who liked and commented. I know i am late and here is a long update. Hope at least some of you are waiting for it. Do tell me how was it
At night
Khushi was sitting at the study table in Anjali's room playing with the switches of the table lamp looking in the mirror in front of her and was having a conversation with her reflection.
Reflection: Khushi wasn't it too much? I mean was it necessary to slap him?
Khushi: Hey ... don't portray him as innocent ... it is his fault too ... he ... he had played so much. I mean couldn't he behave like normal people do ... why did he act like someone else?
Reflection: But actually wasn't it you who assumed him to be Austin? I mean he had just told he is ASR and everything else was your own imagination, right?
Khushi: Okay I agree that was my fault but he did play along ... what about that ... and yeah why did he tell me he is the manager if he is the CEO and chairman?
Reflection: Again Khushi he just told he is busy with drawings and managerial works. And that doesn't mean he is the manager or the chairman himself can't be the manager. And most importantly you didn't even allow him to complete the sentence, otherwise, maybe he would have told the truth
Khushi: I agree it was my fault but didn't you hear what Anju said he was the same person she met in the lobby who was watching me carefully. And he clearly knew why I was there ... so couldn't he come to me directly and settle the matter? But again he chose to have some fun at my expense
Reflection: Okay that was his fault but he did give you what you had asked, right? So what was the necessity to slap him that too in a party and in front of all his employees?
Khushi: That's right he gave all the photos, but I wanted a consent form stating he will not use my photos anywhere. (Sighing) Okay it's right he had given the soft copy but it isn't that hard to keep another copy of it with him and I had to ensure my image ...
Reflection: Do you really think he will do that? Okay, you don't know him well to believe him like that but what about the honesty you saw in his eyes ... no, leave that and answer this ... did you tell him about the consent before?
Khushi: No... but
Reflection: Then how can you blame him? I mean he did what he said and that means it was you who crossed the line this time
Khushi: I know I shouldn't have done that but I couldn't hold back seeing him leading a normal life while I was a nervous heck because of him. (Sighing) okay, that was too much justifying from my side ... so ... what should I do now?
Reflection: I think you are wise enough to answer that yourself
Khushi: (Sighing) I know the better way is apologizing to him but ... apologizing to a stranger? Er ... it would have been better if he had slapped me back ... I mean then I wouldn't be this guilty. (Suddenly realizing something) yes ... he could have slapped me if I did something wrong ... but he didn't ... means he realized he is at fault ... and that means I had done the right thing
Reflection: (Sighing) okay ... if that is what you are thinking then I can't help you. I thought you will concentrate on the matter that he didn't misbehave with you in front of so many people and also said it is not your mistake ... that itself indicates how much he respects woman and how truthful he is. And not to forget it is all after you insulted him before the people who respect him. (Sighing) but what to do ... you are not on the same track as me ... so it is of no use of saying all these. So you think yourself and decide
Khushi was lost for some time on what her reflection or better her conscience told her. It is true he could have made it a big scene destroying her image in front of so many people. He could have easily blamed her and kept his image safe because she didn't have any proof against him. But he didn't and not to forget he protected her from getting hurt. And now thinking about this and finding the gentleness in his behavior she was feeling guiltier for slapping him. She realized that she should at least apologize to him for that slap otherwise she can't sleep peacefully. She don't know if she is doing the right thing by thinking like that but it relieved her heart to some extent.
Anjali was watching all these from sometime who got up to drink water and heard some of Khushi's loud mutterings. She decided to intervene as Khushi wasn't noticing her even after minutes passed by
Anjali: Madam ... agar aapka (if your) self-talking is over please come and sleep ... or at least let me sleep
Khushi: Then sleep ... who asked you no to?
Anjali: Really? Okay, let me remind you if you have forgotten ... it is midnight and you are talking to yourself loudly by switching on the light every now and then in front of the mirror in my room. So can you please explain me how can I get sleep?
Khushi: (Frustrated) Anju ... I am already disturbed ... don't eat my head now
Anjali: (Shaking her head) hello ... I am eating your head ... no ... forget it and tell me what is the matter?
Khushi: Don't you know it?
Anjali: What?
Khushi: (Sighing) Di ... my mind is totally messed up ... I mean did I do wrong?
Anjali: If you are talking about slapping him then I would say it was wrong. I mean ... you can't go and slap someone like that Kuku. Remember you hadn't got any proof against him ... even then he admitted his mistake the moment you asked and done what you had asked him to. Yeah ... yeah ... he shouldn't have hidden his identity ... but it wasn't entirely his fault ... was it? (Sighing) as usual, you thought with your lawyer mind and assumed things yourself. And yeah even after he finished everything nicely you went and slapped him straight in front of all his employees. How can you do that?
Khushi: I don't know ... I mean I was so much angry at him
Anjali: This is your problem; you don't know how to control your anger. Kuku I heard your talk so let me tell you he doesn't react doesn't mean he is at fault. Because don't forget that on both the times it was you who assumed him to be someone else before he could explain
Khushi: Anju ki bachi are you my friend or his? ... and hey, don't paint himself as an innocent fellow, okay? I mean if I had presumed things imperfectly and he understood it couldn't he correct it there itself. He didn't and instead, he decided to have fun at my expense so he deserved something close to that slap for showing that spoilt rich brat attitude
Anjali: Now you are talking like a lawyer who will defend her client at any cost ... I mean where your brain goes sometimes? And did you forget what I told you about Seema's boss? Oh now don't look at me like that, okay ... (Sighing) yes ... he is the same person once we praised so much
Khushi: What? The youngest entrepreneur who rose from ashes is ... no, it can't be
Anjali: Unfortunately it is him ... Arnav Singh Raizada aka ASR ... and you know what Seema told me today? That all of them are really surprised as he didn't blast upon you. And you wouldn't believe Kuku what she told me about his character ... (Sighing) all of them are scared of his one look and you ... you went and slapped him. It was very shocking for everyone and ... there is another thing that shocked them
Khushi: Really? But he never behaved like that with me ... I mean it was somewhat cheesy all the time. (Sighing) leave that I can never understand that strange man. So what was the other shocking thing?
Anjali: Were you aware that the whole party was covered by the media?
Khushi: What? How is that possible?
Anjali: How means? Kuku ... he is the youngest entrepreneur of the year ... so it is obvious media will try to probe into his life every now and then. And you know what they were all set to enjoy the hot news of ASR being slapped ... but he literally bought them and made sure nobody will write a thing about you. It was kept as a secret too between him and his managers but his Paris branch's manager ... the one you met ... what was his name? Yeah ... Rauf Stephens blurted out everything in his drunken state to other employees. And it seems ASR was hell angry at Rauf and ... they are afraid that he would be jobless from tomorrow
Khushi was now more guilty knowing he isn't a rich brat but someone who earned that respect for himself and what did she do? Slapped him before the whole office and ... and even then he cared about her respect. She felt miserable as she realized the humiliation he had to undergo due to her. She was thinking what to do and that's when she heard Anjali's words and which was like an answer to that question
Anjali: It is simple ... apologize ...
Khushi: (Sighing dejectedly) you know it is not easy for me Anju. I mean I can't say sorry to a stranger like that
Anjali: (Sarcastically) but you can slap a stranger like that, right? So you can do this too
Khushi: But ... but Anju ... I don't know how I will face him and what will I tell in my defense?
Anjali: You just speak the truth ... he will understand. Also, he also has the temper problem just like you so he can empathize or even better he may have experiences like this
Khushi: You think so?
Anjali: I know so ... or is it that the Khushi Dubey is afraid to face him?
Khushi: What? Never ... I am not afraid of anyone
Anjali: So you will apologize to him tomorrow itself?
Khushi: I don't know I need time ... I mean I need to think what I will tell him (Determinedly) but I will definitely
Anjali: Now that is like my Kuku. And don't think much okay? Everything will go well ... so now you go and sleep. It is already very late
Khushi smiled hearing her and hugged her for help in clearing her mind
Khushi: (Smiling) you know what? I love you Anju
Anjali: (With a bored expression) say something I don't know ... anyway good night
Khushi: (Chuckling) good night
Next morning
Arnav entered the park as it was becoming his habit to come here from the time he started to follow Khushi. Every day he will watch Khushi jogging and will continue with his own in a different route so that she will not see him. But today instead of running she was sitting on a bench staring at nothing in particular. Arnav can clearly see her face even though she can't see him and by one look at her he can say she is disturbed about something.
He thought she will be relieved now as her very tension that is him finished and she got what she wanted but seems like it is not the case. He watched her sometime and after some time unknowingly she was looking directly into his eyes. And it wasn't much difficult for him to identify that she is feeling miserable as well as angry, but why? Is that because of yesterday? Is she still angry with him? Or is she miserable because of the slap? Honestly speaking he didn't want her to regret because as per him he deserved much more than that or if she is still angry he will clear that too as he wants her to be in his life, as whom which only time can tell.
So he decided to relieve her and himself from the tension by clearing the air between them and started towards her. But unfortunately she walked away before that but he was determined to talk to her today itself and vowed to do it by any means.
Khushi was very disturbed from last night after her conversation with Anjali. She was sure about one thing ... that he was not what he shows to others but felt somewhere it wasn't the case when with her. That is he is in his true personality with her, like rudeness and arrogance suddenly changing into playfulness and mischief. And thinking about that she had to agree to what Anjali told even though grudgingly ... that is it is applicable for her too. She too was her true self around him. She is a person who likes to show everyone that she is very strong, be it through her attitude or confidence she always made sure about this and never become vulnerable before others. But she was always open in case of her emotions if it comes into Arnav even if they met only a few times. And the thing she had insulted a person who earned every respect by his hard work and dedication before his own staff is still nagging her and she is angry on herself for that. But she clearly doesn't know how to approach him or to say sorry.
She couldn't run in such a state of mind and thus simply sat on the bench thinking about all these. After sometimes she felt she was being watched but shrugged it off thinking it as an after effect of being watched by Arnav for last few days. Then she realized it was past her usual time and started towards home.
It was Sunday and thus both Anjali and Khushi were free today. Usually, both of them spend the day together in their own ways crazy ways but Khushi wasn't in her mood today. Anjali realized it is surely because whatever happened yesterday. So to cheer Khushi she decided to take her to her favorite restaurant and to order her favorite food. They got ready and left for the outing.
(Anjali and Khushi)
They were on the table of Angel's Inn, one of the posh restaurants of Paris for lunch and Anjali was engaging her in reviving their college days to divert attention. And she was somewhat successful as Khushi was busy remembering the funny moments and pranks they did on college matron.
Their conversation was broken as the waiter came to serve food and Khushi looked around enjoying the music playing there. She was awed by the architectural beauty and interior works which she failed to notice till now
Khushi: Wow Anju did you noticed this? What a creation ... I wonder who is the architect
Anjali: Must be some big shot because the restaurant itself indicates the owner will be filthy rich
Khushi: And arrogant too
Anjali: You
The waiter frowned as he remembered his cool fun loving bosses and their short-tempered yet obedient nephew and decided to clear their misinterpretation. He knows he should not offend their customers but he couldn't control himself hearing that about his bosses. Anjali was about to scold her but before that
Waiter: You are wrong, madam
Khushi: Excuse me!
Waiter: I mean my boss isn't like what you said he ... he is the coolest person I know who care about and mingle with every employee working here. But yeah I can't say that about the architect ... I mean he is very much reserved
Anjali: Really? Who is the owner?
Khushi: And how do you know the architect and all?
Waiter: Have you heard about Richards's groups of hotels and resorts? They have branches all over the world and this belongs to them
Khushi: Really? They have a branch near Boston right?
Anjali: Oh yeah it's your favorite restaurant ... the place where you get the best continental?
Khushi: Yes ... so this is their restaurant ... but the name ... (Turning to the waiter) by the way who is the owner of this group actually?
Waiter: Gavin and Sasha Richard. And the name is like this and not Richards is because it is a tribute to sir's dead sister who was the soul of their business. I don't know her name but he used to call her Angel, that's why the name. And about the architect ... this one was designed by his nephew ... he too is a famous person ... maybe you have heard about him as he is now working based on India ... I suppose you guys are Indians?
Khushi: Yes we are ... so who is he?
Waiter: ASR ... Arnav Singh Raizada
Hearing the name Khushi got sudden hiccups. Anjali patted her back
Waiter: (Getting water) Here
Khushi: (Drinking it) Thanks
Waiter: Are you okay madam?
Khushi just nodded absentmindedly and Anjali answered him for her
Anjali: Yeah she is ... I mean it's just the water went on the wrong pipe ... and hey will you please bring a sandwich?
Waiter: Okay
He frowned as she already told him that they don't need anything more before nevertheless left to bring the sandwich.
Khushi: (Subsiding her cough) why do you need a sandwich now?
Anjali: I just said so that he will stop his Saga about ASR and go ... but Kuku what is this? I mean ... you got hyper just by hearing the name?
Khushi: It wasn't intentional, okay? I mean it is not like I was expecting to hear his name when we were avoiding talking about him ... hey, don't look at me like that I know what you were trying to do
Anjali smiled sheepishly and started to eat to avoid the embarrassment. Later the waiter bought the unnecessary sandwich too. While eating Khushi looked around and saw someone talking with the manager.
Khushi: Anju ... Anju, look there yaar ... wow ... what a dress sense ... it's ... it's a perfect match ... hey please remember me to buy a blue shirt next time we go shopping ... oh no I never know blue will be this matching with beige
Anjali: That is a first I think ... I mean I never heard you praising someone's dress sense
Khushi: Is it? (Smirking) maybe because I didn't find something to appreciate
Anjali: What? That means I also fall into that category ... how mean! (pouting)
They both burst out laughing but when they looked up the manager and the person were gone.
After some time during their talks, Anjali looked up casually and saw the same person they admired earlier was coming towards their table. And her jaw dropped looking at the person; the object of Khushi's interest was none other than the man who invaded her mind and life recently ... the great Arnav Singh Raizada. Arnav gestured her to keep quiet which she did wholeheartedly ... as if she was able to speak seeing him coming towards their table with a flower bouquet in his hand. Khushi noticed her sudden silence
Khushi: Hey what happened? Why silent suddenly?
She was about to turn to look at her back seeing Anjali's gaze but she felt someone behind her. Arnav bent behind her and kept the bouquet in her lap. Khushi can easily guess who it was by the familiar aftershave and Anjali's earlier expression left no chance for a benefit of a doubt. And she murmured unconsciously
Khushi: Raizada
Hearing it Arnav chuckled wholeheartedly and then bending to her level said huskily in her ear
Arnav: Wow ... you recognized me without seeing ... good ... I appreciate it Khu ... No (Tongue in cheek) Dubey
Her breathing hitched at the proximity and gulped when he stood straight but didn't dare to look up. He clapped his hands gaining the attention of all the onlookers and bending down again pecked her cheeks. She was baffled at his audacity and came back to senses with that and instantly got up ready to shout on him. But he held her hands and dragged her with him not giving her a chance to speak.
All others including Anjali was dumbfounded at the scene. They all have seen so many proposals here before but it wasn't anything like that. What was that? That didn't have an answer and the most affected ones were the people who know Arnav as the arrogant ASR only.
Arnav don't know why he did that but he couldn't control seeing her cute confused expression and he did what he did. He was in a dreamland thinking about her soft cheeks but came back to his senses hearing her saying to leave her hand. But he entered the lift with her Ignoring the protests and pressed the button for the terrace. Reaching there, Arnav left her hand and as expected she was ready to bounce. He tried to speak but she started before he could even open his mouth
Khushi: Look Raizada ... I know I did wrong and I deserve punishment but this ... this is not the way to take revenge. And let me tell you one thing it wasn't intentional (Showing her palm) ... wait let me speak ... where was I? Yeah, it wasn't intentional but still if you want to take revenge then let us finish it ... come on slap me and end this. I mean I understand why you did that downstairs ... you wanted to insult me like I had done and as you thought I will not be having the strength to bear your slap you did that, right? But it is okay ... I mean I am ready to bear that. (Seeing him folding his hands on the chest) hey ... why are you standing there looking like that? Come on slap me
Saying this she extended her cheek towards him.
Arnav was first amused as he expected her to be angry at him but here she was guilty of slapping him. Then when she said her 'logical' solution he couldn't help but admire her cute expressions and as she extended her cheek towards him so that he can slap her he smiled at her innocence. Then he saw her opening her one eye to check why isn't he slapping he couldn't control and burst out laughing
Khushi opened her eyes fully to see him laughing holding his stomach and frowned
Khushi: What happened ... you don't want to slap me? (Seeing his denial nod) okay ... but you please tell me what should I do to get your forgiveness. I now know you are a big shot and can do whatever you want and even though I am not afraid of money and power I have no intention of suffering being your enemy. So tell me
Arnav: Really? You don't want to be my enemy and will do anything for that?
Khushi: I surely will if it is in my capacity. What do you want? Should I apologize to you in front of your whole staff?
Arnav: No
Khushi: Then?
Arnav: For now have a coffee with me
Khushi: (In her signature 3 'O' expression) what? ... you are kidding, right?
Arnav: (With a serious expression) no ... I am damn serious ... so tell me will you, Ms. Dubey?
Khushi: (Suddenly realizing something) by any chance are you asking me for a date?
Arnav: Then I would have asked will you go on a date with me and for now ... I expect something different from you. Like ... okay ... will you be my BFF?
Khushi: What?
Arnav: I know you might be surprised as I said BFF and not a friend. But I know if we both are serious and sincere we will end up being BFFs for sure. Don't think I am bluffing or flirting because it is what my conscience says. And the bouquet too was for asking your friendship
Hearing the word 'friend' some distant voices started to play in her head. The voices from the time first she felt betrayed ... she started to avoid male friends.
"Nobody asked your opinion Khushi. We are playing and we can decide what to do. We haven't stooped so low that we need a girl's advice"
"You are really a pain Khushi. Why do you always cling to us? Go and play with girls"
"Yeah and always showing your tantrum on us like you own this world. You are a girl Khushi ... so behave like that"
"Go to your home Khushi ... if you are here we will have to look after you like our mothers said. And we can't take that responsibility now as we want to play"
"What else did you expect from them? I told you nobody will tolerate a friend like you who want everything to happen as per your wish. Reduce your anger Khushi and behave like a girl ... otherwise, even girls won't be your friend"
"Yes sit here Khushi ... you are already a burden on us don't be one on them too"
She stopped even having female friends after that bitter experience in football court and the hurtful words from her parents. Anjali was the only one to break the wall she created around herself by making her a part of her gang. But till now she had kept her vow of not having a male friend from then. She was ready to accept his offer as she always wanted to move on from the past but never got a chance. But not wanting to regret like in childhood she asked
Khushi: Are you sure? I mean ... why me? What is that special about me that you so desperately want to be my friend?
Arnav: I am damn sure and about the question why you? You are special Khush (Seeing her scrunching her eyebrows) hey I will call you that only ... it ... it comes with a flow seeing you ... so no argument there. And where was I? Yeah ... Khush it is the tallest and most attractive building I had designed in this city and I have a very high attachment with this place ... so standing here I won't lie to you. (Sighing) the people who know me say that I am very straightforward so I will tell it directly ... from the time I had seen you I felt you are different and wanted to know more about you. Don't ask me what is it? Because I don't have an answer to that ... but yeah I felt it like we are connected. I mean you are not like the girls I have met before and most importantly your character is so much similar to me. (Smiling) I haven't met anybody who has ten percentage similarities to me till now but ... here you are ... like a mirror image of mine. So it is obvious I noticed you ... and knowing you from others I expected more than that slap but here again ... you amused me by apologizing when it should have been me who should do that. Then hearing your offer I don't want to miss the golden chance and the first thing came to mind was this chance of getting a friend I never had who is so much like me and ... okay let us be friends for now and later we can go wherever life takes us. So what will you say?
Arnav looked up and saw Khushi gaping at him so he said
Arnav: It's okay Khush ... relax ... I can understand I was too much fast and you need time. Okay ... so I will wait for your reply. Here is my card and call me if you are at least ready to try and if not send a message (Faking a smile) I will understand. And ... take your time ... don't rush it, okay?
Khushi was processing his every word in her head. She sure can tell he was completely honest and his words like "you are special", "the friend I never had" "so much similar to me" etc soothed her broken beliefs and overpowered the hurtful words from the past.
Turning around she saw he was about to exit the terrace. Not wanting to miss this chance to move on from those nightmares and that too with the person being Arnav she called out
Khushi: Raizada
Arnav looked back hearing her and she made her way to him in a run. He raised his eyebrow asking what?
Khushi: I think I am ready to try
Arnav: What? No ... I don't need an answer in hurry. Take your time ... think ... make it sure ... and then call me because I don't want any of us to regret it later
Khushi: I had already thought about it and ... I ... I too felt the difference so I think I am ready to try to explore this friendship with you if you are willing
She asked with an expectant look and extended her hand towards him
Arnav: (Smiling at her words) thanks, Khush
Khushi: (Smilingly) okay Raizada ... so see you later ... I mean Anjali must be waiting for me
Saying this she turned to walk but stopped hearing him
Arnav: Hey listen ... what about the promise? And as we are ready to try now I think it should be more than a coffee ... like ... lunch or something so what will you say?
Khushi: Hmm ... can we have that later? I mean Anju was showing so many efforts for cheering me and leaving her ...
Arnav: (Smiling) I understand Khush ... so when will be that?
Khushi: You decide that and tell me
Arnav: What about tonight's dinner here and if you don't mind I will pick you
Khushi: Okay and thanks about that ... and I should be going now ... see you tonight Raizada
Arnav: (Frowning) hey it is Arnav and bye
Khushi: (Laughing) I will think about it as you are adamant about Khush
Arnav: Call anything ... but not the surname ... I mean it sounds too much formal
Khushi: Let me think about it ... and yeah... nice work man
He smiled his killing smile at her hearing her appreciating his work and she was flat. She hurriedly left downstairs and dragged Anjali towards the car who was asking her a thousand questions and explained everything on her way. Seeing her excitement it was easy for Anjali to understand that she is going to agree with whatever he said.
She was very happy and excited for Khushi as she was ready to move on and not to forget seeing their behavior towards each other she can expect something more than friends in the future.
So was Khushi's decision right? Will Arnav be able to change her life for better or vice versa? What do you think?
Voting: (Total Votes: 67)
Disclaimer: The views expressed above are member's views and this website does not comply with it. The views expressed may not be factually correct. Incase of any issue please contact us/report it to us.