Kuch Rang Pyaar Ke Aise Bhi
Apr 18, 2017
Kuch Rang Pyaar Ke Aise Bhi (By Arshibarun) (Thanked: 27 times)
NOTE- guys this story is based on a very popular indian serial- Kuch Rang Pyaar Ke Aise Bhi which airs on Sony TV @9:30pm. I do not own the concept. The basic idea is same as the serial about a boy who is stuck between the love of his mother and love of his life. Only the base line is same the story is purely fiction.
What happens when you have to constantly choose between your mother and your sole-mate? Do things go right? Is loving easy? Love is a colorful experience. Join Arnav and Khushi in their remarkable experience of exploring colors of LOVE.
PROLOGUE
Arnav- it affects me Khushi.
Khushi- why does it affect you?
Arnav- Because I Love You Dammit!
( all her anger vanished and she was shocked)
Khushi- as a friend right?
Arnav- no Miss Khushi Kumari Gupta. I love you as a man loves his woman. i know this is very strange or shocking for you but it is the truth. I wont force you or anything..
( her happiness had no bounds. She hugged him tightly)
Khushi- I waited for months to hear this you duffer! You are so stupid Laad Governor.
Arnav- khushi…voo…
Khushi- I love you too Mr. Raizada.
Arnav- I just cannot believe it. Thing went so right. Thankyou for coming into my life.
(they both again shared a hug)
note- this Fanfiction will be updated once a week.please like and comment to show your support.



Voting: (Total Votes: 41)
Apr 25, 2017
Technical Error (By Arshibarun) (Thanked: 8 times)
Thankyou for the love and support for this new story.
Actually my laptop is not working and the story is saved in it so it is delayed by a week. Sorry for the inconvenience but I promise I'll update in some days.
Till then could someone make a preview picture for me. I made some but while uploading there was some error
Please wait for the story. LOVE YOU GUYSSS!
May 26, 2017
character sketch (By Arshibarun) (Thanked: 22 times)
Sorry for the delay guys. I will now update the story weekly.
CHARACTERS
Arnav Singh Raizada- an angry young businessman. For him his mother is everything. He does not believe in god. His mother is his god.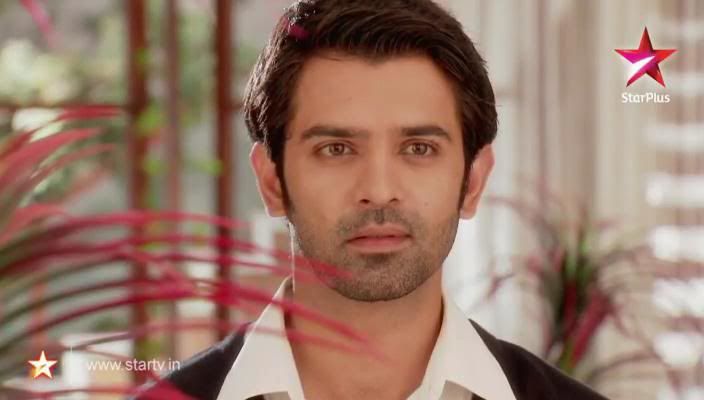 Khushi kumari gupta – an event planner. She works as a permanent event manager in Raizada house. She is a care-free happy-go-lucky girl.
Ratna Raizada- arnav's mother. She brought him up alone after death of his father. She loves her son more than anyone in the world. possessive about him . she is not ready to share his love with anyone.
Anjali Raizada- Small sister of arnav. Loves him a lot. Still unmarried.
Manorama Sharma- Arnav's mami. She is a kind hearted but money minded woman. Lives with the Raizadas
Manohar Sharma- Husband of Manorama. Loves his sister Ratna a lot.
Akash sharma- son of Manorama and Manohar.
Shashi Gupta- khushi's father. He is a retired government officer.
Garima gupta- khushi's mother. She is a housewife and caring mother.
Payal gupta- khushi's elder sister. Shy and loving girl. She is teacher in a primary school.
Raizada family background- Arnav's dad died when he was very young. Ratna made a lot of sacrifices to give a good life to Arnav and Anjali. Arnav has seen all her struggles so he loves her and worships her. Arnav with all his hardwork and dedication started a company called AR fashions to bring his family out if poverty.
Gupta family background- they are a middle class family who love each other a lot. Shashi gupta has retired so payal and khushi work to earn a living for the family. They are well off enough to live a happy life.
Voting: (Total Votes: 25)
May 29, 2017
part one (By Arshibarun) (Thanked: 29 times)
( khushi is working in RM since one year. She and arnav shared a professional relationship in start and slowly khushi felt in love with arnav. But she never confessed as she thought he would not accept her love. But today Arnav confessed his love for her. This is one of the happiest days of their life )
Khushi- Mr. raizada I cannot believe what happened today. This is like a dream to me.
( arnav pinches her)
Khushi- ouchhh…
Arnav- now do you believe Ms, gupta? I never thought I would say this to a girl but you mean the world to me Ms. Gupta. Ewww this sounds so professional and formal now.
Khushi- call me khushi. And ill call you arnav.
Arnav- khushi..my khushi…my happiness.
Khushi- But in front of our families we'll have to avoid calling each other like this orelse everyone will start doubting us.
Arnav- ohhh yes! We cannot let our families know before we are prepared to tell them right Jaan?
Khushi- Jaan? The angry always ASR is calling me jaan? It doesn't suit you. And jaan is so cheesy.
Arnav- So let me think of a better name.. You look like a cat. So what about Miss. Billiji?
Khushi- it is very very bad. Even worse than laad governor.
Arnav- but I like it my billiji. I'll call you that. Its final
Khushi- how mean! Laad governor
Arnav- yes I'm mean my dear billijiii…
Khushi- arnav its too late. I need to reach back home. Orelse papa will start to worry
arnav- ( makes a puppy face)don't go so fast.
Khushi- I'm just going home.
Arnav- hmmm…come I'll drop you.
khushi- don't worry arnav I am coming to your house tomorrow to meet auntyji for some event planning.
Arnav- you have to finish all that early okay. From tomorrow you have to spend time with me also when you come home.
Khushi- Mr. raizad…sorry! Arnav. It is difficult you know that.
Arnav- you don't give reasons. Tomorrow you have to have breakfast with me. Okay?
Khushi- okay fine. Chalo my house is here I have to leave.
( she is about to leave when arnav catches her hand. And kisses it)
Arnav- I love you Miss. Gupta.
Khushi- I love you too. Bye.
Jun 18, 2017
next part (By Arshibarun) (Thanked: 21 times)
(next day was no ordinary day for both Arnav and Khushi. Khushi got up on time but took hours to get ready. Her family was confused because this was something that would like never happen. Arnav was sleeping till late and he refused to go for his morning walk which was shocking for his family too. Khushi reached RM and her eyes were searching for her man)
Ratna- Khushi come. I have a lot to discuss with you. Holi is coming and I want to celebrate it in a lavish way so you have to make all arrangements.
Khushi- don't worry auntyji. I'll do it. Come we will jot down a list of thing you want. Tell me I will note it down..
Ratna- Thandai , decorations , colors but that news ones that do not harm the skin. I forgot the name...khushi are you listening?
Khushi- yes yes aunty.. you mean herbal colors right.
Ratna- exactly! you alwats understand what i mean
( and finally khushi's prayer was heard and arnav came downstairs. Both were looking at each other trying to hide their expression from Ratna who was too busy in her own list. Arnav took blessings from his mother and sat besides her.)
Ratna-are arnav. You sat down relaxing? Don't you want to go for work?
Arnav- no ma. I am thinking to take a day off today.
Anjali- chotte is taking a day off??? Miracle!
arnav- diii dont tease me.
akash- bhai but it is indeed shocking.
(all were in shock and Khushi tried to hide her smile and blush)
Mami- Hello hi bye bye! If everyone is at home lets do something exciting. It will be fun!!
Anjali- wow mamijii! Good idea.. lets play something. Lets play antakshri. Maa chotte you also have to play okay.
Ratna- Okay beta sure. Arnav you'll play na?
Arnav- Maa what is the need?
Ratna- please beta!
Arnav- I cannot refuse. Chalo lets play!
Mami- wow I'll call akash and everyone.
Khushi- I think you guys carry on I'll check out the arrangements for the next conference and leave..
Anjali- are Khushi where are you going? Aaj no work! Come sit down!
khushi- no anjaliji..i can't.
Ratna- haa beta. Come sit with us. Arnav tell her naa…
Arnav- khu…miss Gupta come join us.
Khushi- okay then let's play.
(all the family members gathered in the living area and sat in a circle)
Disclaimer: The views expressed above are member's views and this website does not comply with it. The views expressed may not be factually correct. Incase of any issue please contact us/report it to us.