TV celebs share their Holi memories
Mar 13, 2017
TV celebs share their Holi memories (By Medsuper) (Thanked: 2 times)
It is the time when the air is engulfed with bright hues of red, green and pink and Rang Barse is on everyone's lips. Yes, Holi has come and it is time to literally go crazy. Playing with colours for long hours, gorging on yummy snacks and dancing away to glory, Holi celebrates the spirit of joy and merriment. Festivals for our TV stars are mostly occasions celebrated on sets. Here we have a few of them sharing their Holi memories…
Shikha Singh who plays Alia in Kumkum Bhagya shares, " Holi is all about painting the town red quite literally. Adding some good delicacies to the merry-making only adds to the fun. This is going to be my first Holi after wedding. I am really looking forward to being with Karan (my husband) and his family and I plan to make it a special one. I would like to advise people to use organic colours and save water. Also, do not create nuisance for the animals on the road, especially dogs. These colours can actually cause severe skin diseases and even be fatal. Our enjoyment should not cause any harm to any other person or animal. Happy Holi to everyone and have lots of fun & dance till you drop."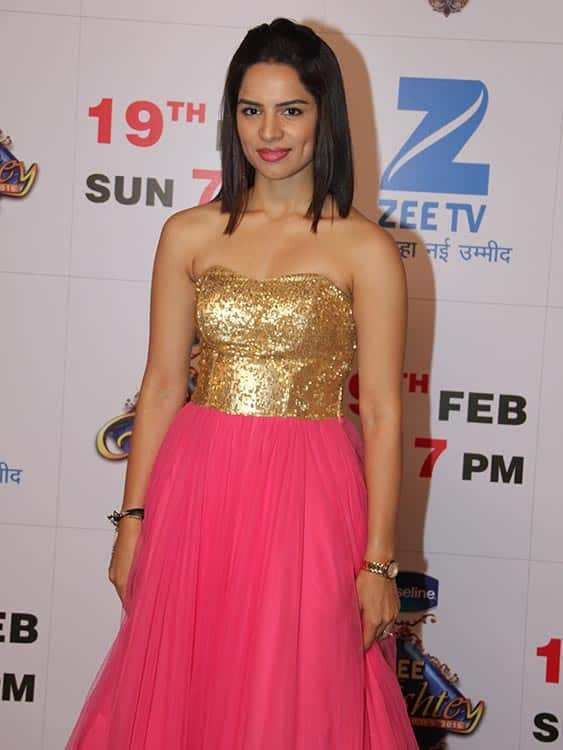 Sameer Arora who plays Kabir in Bin Kuch Kahe shares, "The festival of Holi always brings in a lot of excitement. I have always enjoyed playing Holi, though spending endless hours trying to take off the colour form your body can be quite painful. This year, I will be celebrating Holi with my actor friends and the cast and crew of Bin Kuch Kahe. I wish everyone a very happy and colourful Holi. I urge all to use safe and organic colours. Wear comfortable clothes, spread happiness, eat a lot of gujiyas and your favorite sweets with thandai.'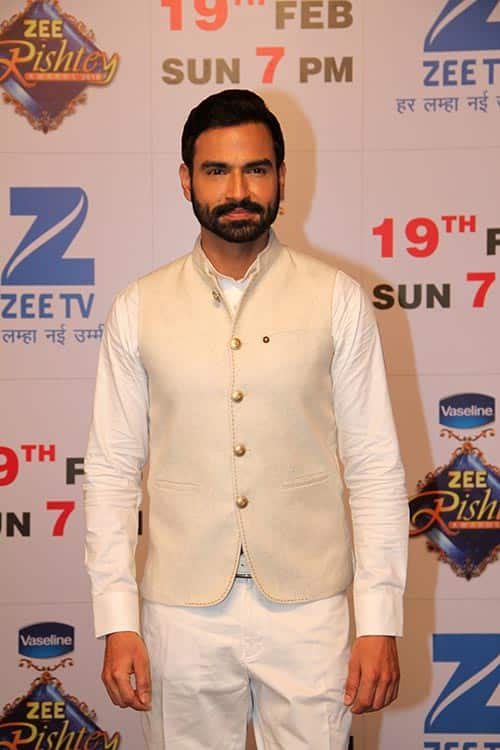 Shamata Anchan who plays Myra in Bin Kuch Kahe shares, "I have always enjoyed playing Holi. As a kid, the best part aboutHoli was the water balloon war with kids from the next building, culminating the celebration with samosas and jalebi. This year as we are shooting in Jaipur, I am really looking forward to the delicacies made here. We will definitely celebrate it on the sets with the entire crew and other cast members. I am sure it will be a memorable Holi. Be yourself, be safe and do what makes you happy but don't harm others in the process.''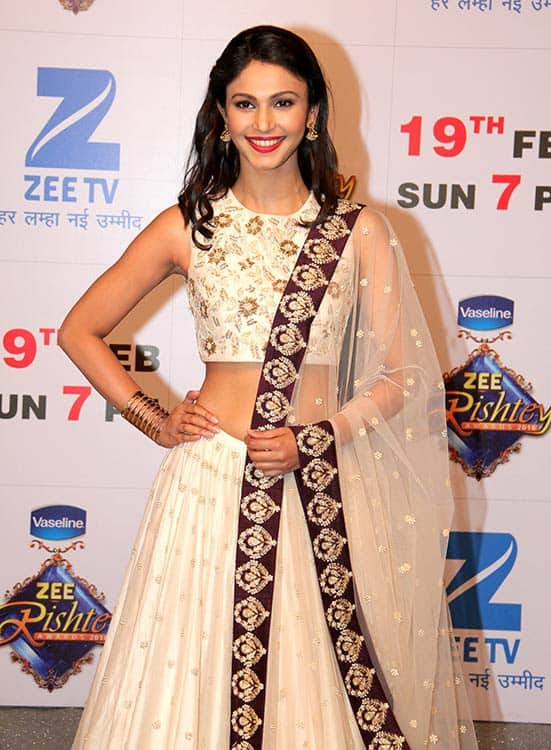 Vin Rana who plays Purab in Kumkum Bhagya shares, "Holi for me is synonymous to friends, family, colours, music and a lot of masti. It is my favourite festival. Back home in Delhi, all my cousins would get together and bring the house down. There would be a lot of delicacies prepared for the festival like Gujiyas and Jalebi and also some rituals that were performed for the festival. I have been missing all this for some years now. However, this year Holi is going to be with my family and friends. It is a festival of togetherness and sharing joy and I intend to do just that. And of course, the revelry will not be complete without some music and dance. People should make a vibrant style statement with bright colours and not just wear white. But most importantly, wear what you are comfortable in and please make sure you do not drink and drive. I wish everyone a very happy, safe and colorful Holi.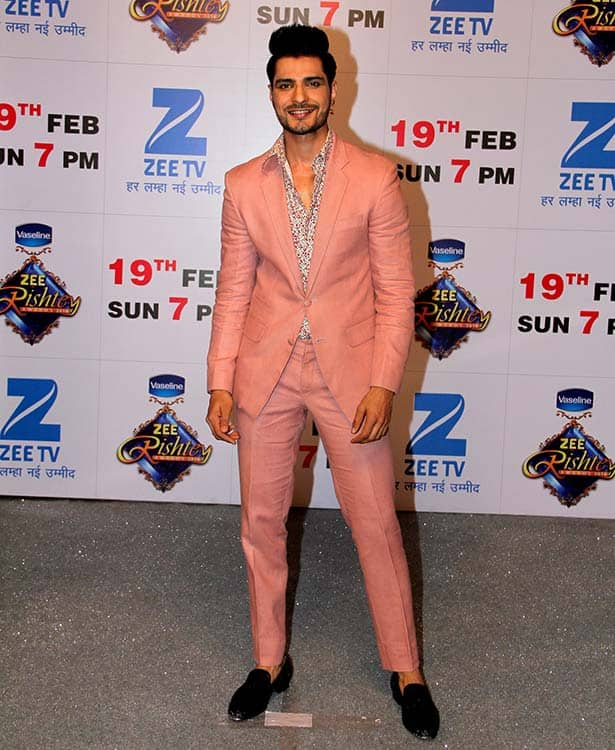 Karan Sharma who plays Krishna in Kaala Teeka shares, "As a kid, every year on Holi, my friends and I used to get together and hide on our rooftop to throw water balloons at random passers-by and once, I almost fell off while doing so. It was like coming back to life from the gallows and this is the scariest memory I have of the festival. This year is my first Holi after marriage and I will be celebrating it with my wife Tiaara. As for fashion tips, white is the customary color to wear on Holi, but if possible, try to add some dark shades to your attire as well. Also, yellow is a great alternative to the regular white as it's the colour of spring."
Sukirti Khandpal who plays Naina in Kaala Teeka shares, ''Every Indian festival is unique in itself and so is Holi. Smearing colours on each other and enjoying splashes of water is the actual essence of Holi. I like to celebrate Holi with a lot of safe colours, pichkaaris, friends and music. My childhood memory of Holi is throwing coloured water at everyone in the house, devouring homemade sweets and delicacies and having a blast. However, I'm not sure if I will be able to celebrate it this year as I can't walk into the sets next day with my face painted in different colours. This Holi, I advise people to just be cool and comfortable. Use hair accessories, put them up in a bun or tie them as colours can be harmful. Also protect your eyes, apply oil and sunscreen before going out, wear a scarf or a bandana and keep yourself hydrated through the day.''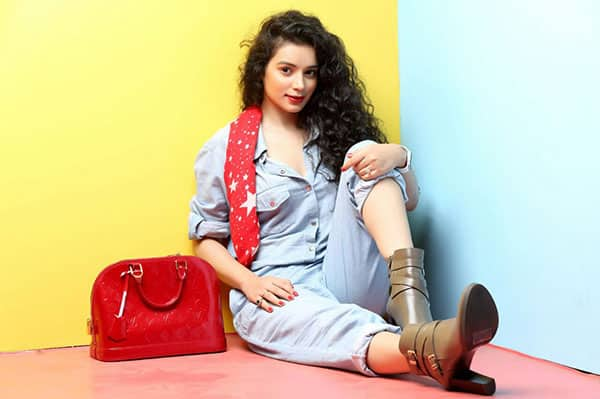 Ssudip Sahir who plays Aditya in Woh … Apna Sa shares, " Every Holi has been fantastic for me. I remember this one time, I had just started dating my wife and she had her final exams. I decided to just stop over and pay a quick visit as I didn't want to disturb her. Soon, some more friends joined in, sneaked in some bhaang as well and the little stop-over turned into a really long one. Thankfully, my wife passed her exams, otherwise, I would have been blamed for it till eternity. Holi is a lot calmer now and it's all about my son Arwaann. Every year, we go to my in-laws' place where we blow up inflatable pools, fill water in them and play holi with organic colours. It is a nice and quiet family affair with lots of scrumptious food. I definitely feel that one should avoid chemical colours as they can be very harmful. Also, play safely and don't force people who don't want to play.. Let everyone have a choice! My fashion tip for Holi is bring out your whites, I think that's one of the influences of Indian cinema that has stayed with me over the years. So, search your wardrobe and pull that old white outfit out!"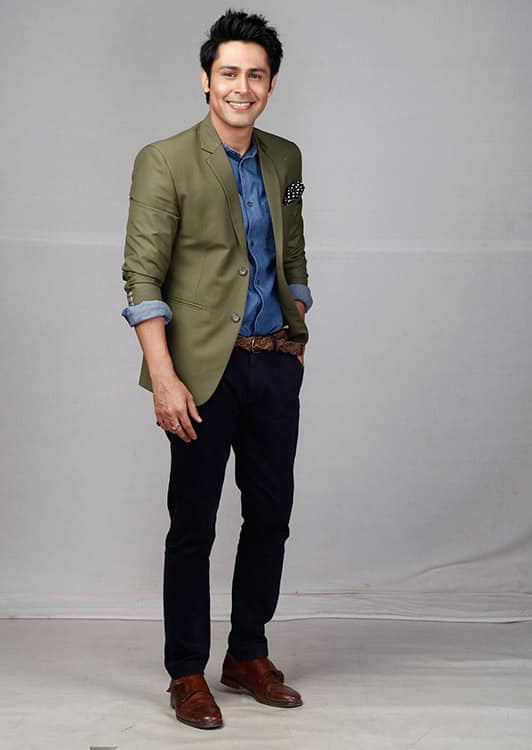 Ridhi Dogra who plays Nisha in Woh Apna Sa shares, " My favorite memory of Holi dates back to when I was in school. The festival would always fall in between my exams and since we were invariably at home to prepare, we would get extra time to celebrate the festival. This was one of the major reasons why I loved this festival because it was a perfect get-away from your books and the tense atmosphere that surrounded exams. My brother and I along with all our friends would wake up early in the morning because we didn't want to waste even a minute of celebrating this festival of colors. There would be buckets full of water balloons which we would have fights with. I do not know my plan for Holi this year but I am hoping that I get an off from shoot. I want to celebrate the festival with my friends and family. Please play Holi with dry colors because firstly, it is fun and secondly, it saves water. Everyone has become conscious and we all know how precious water is so please do not waste it. Have fun and be safe this Holi. Last but not the least, don't forget to have all the yummy sweets and food because they are a major part of making this festival special. Also from experience, I have learnt that wearing coconut oil in your hair is not really useful as the color tends to stick more which affects the texture. It's very hard to get color off your nails so wear nail paint so that the color easily comes off. So just have a blast and I would like to wish all of you a very Happy Holi."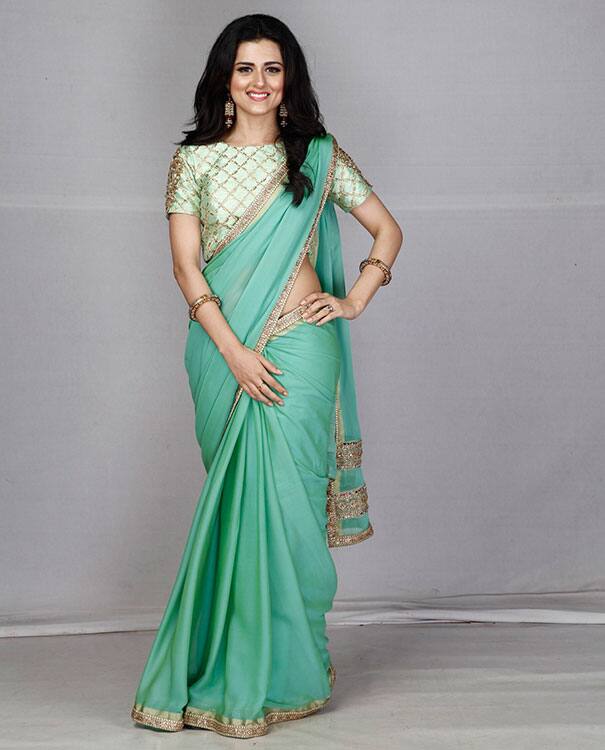 Sartaj Gill who plays Raja in Ek Tha Raja Ek Thi Rani shares, "I usually do not play Holi because you end up getting drenched in coloured, cold water and I don't really like that. My best memories of Holi have been in Bareilly where I stayed for almost five years of my life, since my father was posted in the Army there. We had a huge bungalow and a humongous lawn outside to playHoli in. All my father's colleagues and our friends would come over to play and we would have loads of sweets and food to gorge on. Few years later when I grew up, we started to have bhaang during our celebrations. So I would play with all my friends, eat to my heart's content and then just laze around in the lawn and enjoy the high. I would like to request everybody to use only herbal colours, avoid throwing water balloons and enjoy this festival without causing any inconvenience to anybody. Be safe and don't forget to spread love and cheer. For Holi, one can step out in ripped jeans, a worn out white t-shirt and team it up with a cool bandana. This look is quite comfortable and trendy! Here's wishing everybody a very happy Holi!''
Eisha Singh who plays Naina in Ek Tha Raja Ek Thi Rani shares, "Holi is the festival of colors and I love playing Holi with all the different shades of gulaal. When I was back home in Bhopal, our entire family would go out together to play Holi. Ever since I have moved to Mumbai, with the hectic shooting schedule, it is difficult to take a day off and go back home. So my Holi is usually on the sets with the show's cast and crew who are like my extended family. I remember on Holi when I was around 12 years old, there was a huge tub filled with coloured water from which everyone was filling their pichkari's. My cousins picked me up and threw me into that tub, leaving me drenched from head to toe. However, the tub happened to be full of some sort of permanent colour which did not come off for an entire week despite all my attempts and home remedies. I think people should step out in an old pair of jeans and a basic white top as it looks quite chic and all the colours show beautifully on the top. One important tip for everybody is to oil your hair before you step out so that the chemicals in the colours don't damage your hair."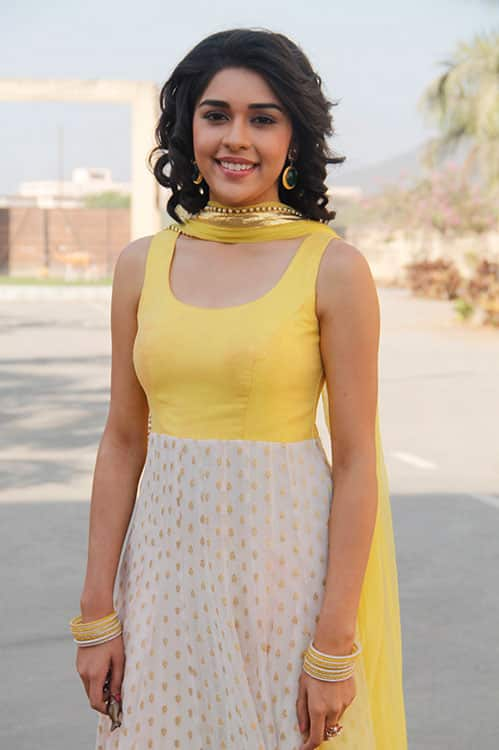 So, here were some of your fave celebs with their Holi plans and memories.
Credit : Bollywoodlife
Disclaimer: The views expressed above are member's views and this website does not comply with it. The views expressed may not be factually correct. Incase of any issue please contact us/report it to us.