Tu Sooraj, Main Saanjh Piyaji!
Mar 1, 2017
Tu Sooraj, Main Saanjh Piyaji! (By Medsuper) (Thanked: 3 times)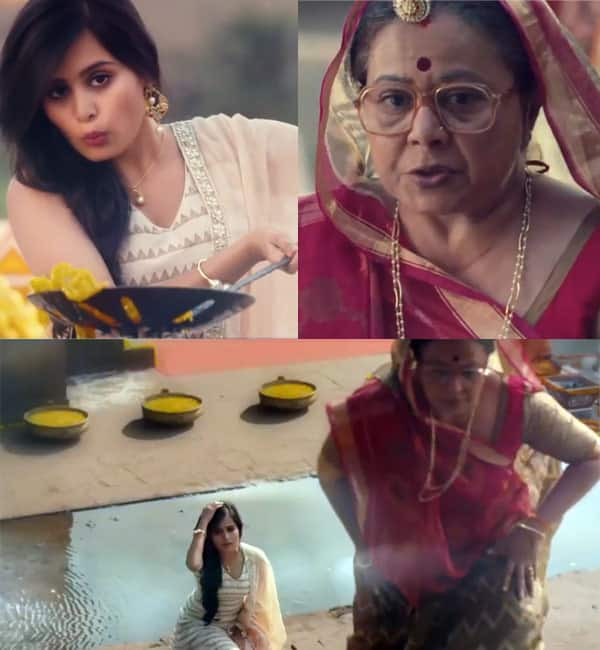 The sequel of Diya Aur Baati Hum is all set to be on air from April 3. Titled Tu Sooraj, Main Saanjh Piyaji! it stars Rhea Sharma and Avinash Rekhi in lead roles. It will talk about the second generation of the Rathi's. The only actors who have been retained from the first part are Neelu Waghela and Kanika Maheshwari. The new show, Tu Sooraj, Main Saanjh Piyaji will take the story forward 20 years after the death of Sooraj (Anas Rashid) and Sandhya (Deepika Singh). It will tell about their daughter Kanak (Rhea Sharma), who is despised by Bhabho (Neelu Vaghela).
It seems that Bhabho will assume more responsibility of the Rathi household and will be as tough as ever. The promo shows her tasting the jalebis made by Kanak and saying that though it tastes like what Sooraj made, their daughter does not have any qualities of Sooraj or Sandhya. Kanak, however, loves her Daadi and wants to gain her love one day. In season one, it was Sandhya (Deepika Singh) who had to convince everyone to let her fulfill her dream of becoming an IPS officer. We have heard that Tu Sooraj, Main Saanjh Piyaji! is also high on action with Avinash playing an Army officer.
In a statement, Neelu said, "The kind of family issues you saw in the first season, that will be in the coming show as well. The love, care, arguments among the family members which we showed through Diya Aur Baati Hum, we are retaining that for the second season. We hope the audience will welcome it." The show will be aired at 1pm in the afternoons unlike Diya Aur Baati Hum, which was a 9pm show. The sequel comes seven months after the long-running show went off-air.
Tu Sooraj, Main Saanjh Piyaji! is produced by Shashi and Sumeet Mittal, who are also making Dil Se Dil Tak for Colors. The producers made news when they got embroiled in a huge payment dispute with Deepika Singh who alleged she wasn't paid a huge sum of money.
Credit : Urmimala Banerjee
Disclaimer: The views expressed above are member's views and this website does not comply with it. The views expressed may not be factually correct. Incase of any issue please contact us/report it to us.
Finally back...and here to stay!