Shaleen Bhanot and Dalljiet's ugly divorce battle is finally over!
Oct 6, 2016
Shaleen Bhanot and Dalljiet's ugly divorce battle is finally over! (By Medsuper) (Thanked: 15 times)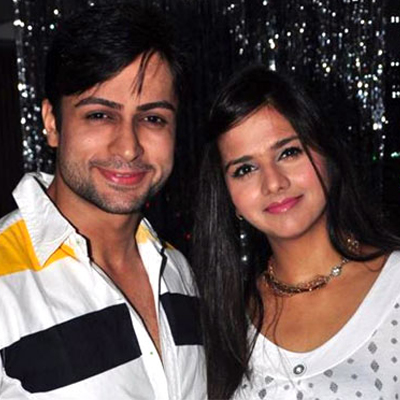 Shaleen Bhanot and Dalljiet Kaur underwent a rather ugly divorce as she slapped charges of dowry harassment, attempt to murder and domestic violence on the actor and his family. The two met on the sets of Kulvaddhu and gradually fell for each other and married soon after Nach Baliye got over. The bitter and impending divorce battle finally ended as the court dropped all charges against the actor. The latter is heaving a sigh of relief as the nightmare has finally ended for both of them. The Bombay High Court has given him a clean chit freeing him and his family of all the charges filed against them.
The actor told a daily,"The first few months after Dalljiet accused me of beating her up were unbearable -I stopped going out. But now, I am happy that the court has dropped all the charges. Finally, I am a free man. This is a message to all those who judged me before the verdict." He also added that he is happy that his parents do not have to visit the court every 15 days and it was painful for him to watch them get involved in the mess. As far as his relationship with ex-wife Dalljiet and their son, Jaydon, is concerned, the actor said that he will maintain a cordial relationship with Dalljiet for his son. He says,"I want a well-balanced childhood for my son. He should get both his parents' love and so, for his well-being, I will always be cordial with Dalljiet."
The couple got married in 2009 soon after their stint at Nach Baliye. The problems started soon after they got married when Shaleen's mother was unhappy with the gifts that Dalljiet got for the wedding and in fact, Dalljiet also stated that Shaleen beat her up multiple times even when she was in the early stages of motherhood. Dalljiet had previously said in her statement that she has no problem letting Shaleen meet their son, Jaydon, as long as he promises to be a good father. Shaleen, too, has agreed to maintain a cordial relationship with Dalljiet for the well-being of their son.
Well, we're glad that the drama in their life is finally over! Dalljiet plays the role of Manjiri in Zee TV's Kaala Teeka.
Credit : Anusha Iyengar
Disclaimer: The views expressed above are member's views and this website does not comply with it. The views expressed may not be factually correct. Incase of any issue please contact us/report it to us.