Jhalak Dikhhla Jaa 9: Find out what made Shantanu Maheshwari nostalgic?
Sep 16, 2016
Jhalak Dikhhla Jaa 9: Find out what made Shantanu Maheshwari nostalgic? (By Medsuper)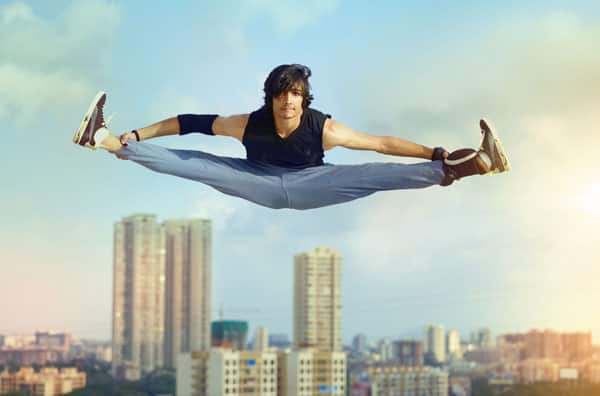 Shantanu Maheshwari is quite the young TV heart-throb. He is loved by small girls, teenagers and moms as well. And now this star is stealing hearts in his new show, 'Jhalak Dikhhla Jaa'. He was the first contestant to score a perfect 10 from the three judges. Shantanu is quite a hit on the show and his rocking performances get a lot of female attention. Jacqueline Fernandez is also gaga over him. He is one of Jacqueline's favourites and she think he is the cutest on the show. Shantanu is high on this kind of loving attention.
Earlier, Shantanu was part of a show 'Dil Dostii Dance' aired on Channel V. This show was about a group of college kids and their passion for dance. It showed how this passion brought them together to form a bond of friendship and love. Shantanu has also appeared on many episodes of 'Pyaar Tune Kya Kiya' aired on Zing TV and some episodes of 'Yeh Hai Aashiqui' aired on Bindaas TV. He has also done 'Bindaas Naach'. He is currently playing a role in MTV's show 'Girls on Top'
Shantanu has been a chocolate boy since his D3 days and something unusual happened on the sets of Jhalak. A few of his fans who were present as audience were actually cheering for Swayam and not Shantanu. Do not get confused. That was Shantanu's name from Dil Dostii Dance and that's how they rooted for him. That moment was very overwhelming for the young lad. He was very pleasantly surprised by the sweet gesture of his fans. He said, "It was so nice to see them calling me Swayam and cheering for me! It just felt so nice! These guys have been with me through my journey from D3 till Jhalak now, and to see their immense support and love throughout has just been amazing! The Jhalak crew was actually quite confused as they did not understand why those people were calling me Swayam. But honestly, it was a lovely feeling! These people have always been a huge support system for me throughout, and to see them still remember and love my very first character and call me by Swayam's name, was very special."
Credit : Manisha Nandrajog
Disclaimer: The views expressed above are member's views and this website does not comply with it. The views expressed may not be factually correct. Incase of any issue please contact us/report it to us.