Niti Taylor to be the face of Diya Aur Baati Hum season 2!
Sep 8, 2016
Niti Taylor to be the face of Diya Aur Baati Hum season 2! (By Medsuper)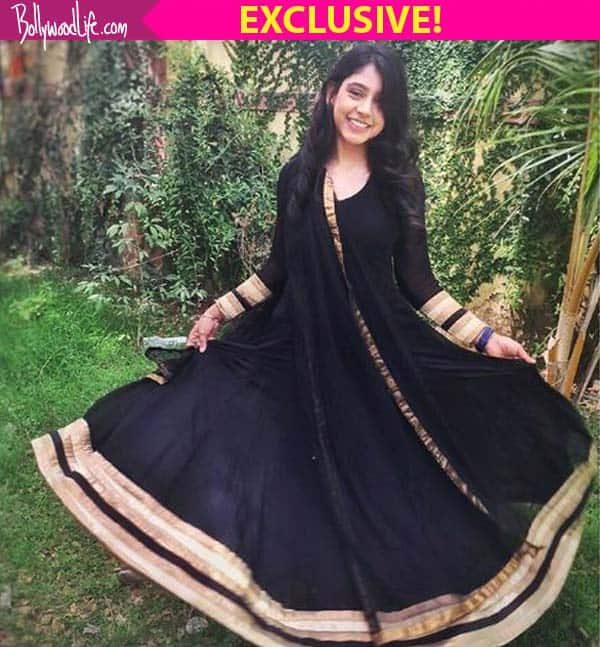 Last night Star Plus' popular show 'Diya Aur Baati Hum' wrapped up their last episode in Mumbai. The show will end with death of Sooraj and Sandhya dying as human bombs.The show will return next year with season two on Star Plus. The new season will have 'Khanak' as the new protagonist who happens to be daughter of Sooraj and Sandhya. Currently, auditions are on to find the new girl. Apparently, Niti Taylor will in all probability play the new lead of 'Diya Aur Baati Hum' season two. Niti had auditioned for the role and it seems she is perfect to play Khanak Rathi. Niti made her debut with Ekta Kapoor's Pyaar Ka Bandhan and did other shows like Gulal, Sarvagun Sampann, Yeh Hai Aashiqui amongst others. However, she touched the pinnacle of popularity playing Nandini Murthy in MTV's popular youth show 'Kaisi Ye Yaariyaan' with Parth Samthaan.

After Kaisi Ye Yaariyan wrapped up this year, Niti has been waiting for the right offer to make her comeback. So, fans of Niti will be delighted to see her back on screen after a small hiatus. Though, the production house is still auditioning new faces, Niti seems to fit the bill for the new Khanak. The final call will be taken next week and the team will leave to shoot the pilot episode in Kerala.
Diya Aur Baari Hum will end this week with Sooraj and Sandhya's death while battling the terrorists. They will give up their life to save their daughter Khanak. The finale episode was shot in Udaipur and the indoor shoot was wrapped up last night. All actors got emotional shooting for the last episode.
Many Diya Aur Baati Hum fans also came on the sets to wish their favorite actors good bye. Anas Rashid who plays Sooraj was overwhelmed when his oldest fan came from Bangalore. Deepika Singh was in tears as this show brought her name fame and also the love for her life, husband Rohit. The five-year long journey came to an end.
In Diya Aur Baati Hum Season 2 there will be no Sooraj and Sandhya and the epsiode will open with scenes of their dead pictures. Bhabho that is Neelu Waghela will be the narrator of season 2 and the whole Rathi family will be retained. The story will have Khanak as the lead who is Sooraj and Sandhya's daughter and her character will be of spoiled brat. Bhabho will hate Khanak as she feels because of her she lost her son and bahu. So, the show will be Khanak's journey to match up to the honour of her parents and win back the love of Bhabho and the Rathi family.
From the current cast, Bhabho that is Neelu Waghela and Meenakshi that is Kanika Maheshwari will be there as part of Khanak's family. Search is on to find the main lead opposite Khanak. Watch this space to know the latest news from Diya Aur Baati Hum season 2.
Credit : Shweta Mahesh
Disclaimer: The views expressed above are member's views and this website does not comply with it. The views expressed may not be factually correct. Incase of any issue please contact us/report it to us.