Surveen Chawla OPENS up on locking lips with Anil Kapoor
Aug 1, 2016
Surveen Chawla OPENS up on locking lips with Anil Kapoor (By Medsuper)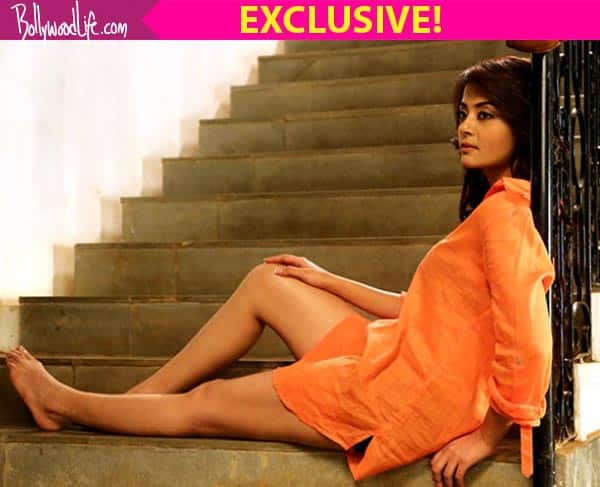 On the occasion of her birthday today, Bollywood Life brings you this EXCLUSIVE interview and video
Dressed in a little black, sequinned outfit and sporting red, pouty lips, Surveen Chawla is in a hurry. The actress who was missing post Hate Story 2 is back in action on TV with two shows 24 Season 2 and Jhalak Dikhhla Jaa 9. She has created a sensation by sharing a liplock with Anil Kapoor for the TV show. The se-xy diva who celebrates her birthday today opened up for an exclusive chat…

Tell us about your role in 24?
I cannot say much about my role now because I am afraid if I say one word about it, I will end up saying a lot more, which will be catastrophic. All I will say is that it's an edgy and multi-layered character. She is Haroon Sherchand's (Sikandar Kher) girlfriend, but in love with Jai Singh Rath-ore (Anil Kapoor). You have to wait for the story to unfold.
Let's talk about the lip lock with Anil Kapoor?
Well, I did tell Abhinay (Deo, director) sir that I was feeling awkward and nervous. I have kissed on screen before, but there was a feeling of hesitation because technically, Anil sir is my father's age. Of course, I would be ashamed to say this to him as he's hot at 59! I psyched myself for around five minutes before the shot. I know as an actor I would kiss a piece of furniture if I was told to do so. Moreover, it was a closed set. Everyone was professional and serious. There was no giggling around. People should stop making such a hullabaloo about kissing in films or TV. Just look at the West.
Has the image as a hot actress after Hate Story 2 hampered your career?
Yes, the kind of projects I got post Hate Story 2 were a bit of a dampener. The film was not an erotic thriller per se. It was a revenge drama about this helpless girl who becomes an avenging angel. Sadly, you get slotted very quickly in Bollywood. As an actor, my job is to perform. The manner in which producers market a film is not in your hands. Yet that builds an image about an artiste. I have rejected many films in the Hate Story 2 genre to avoid being typecast. Then, 24 came up and it is a fab project to be associated with. It is made like a film. The makers have cast characters for the roles and not just famous names.
How is the Jhalak Dikhhla Jaa experience?
It is a lot of fun combined with intense pressure. My body pains all over after doing rehearsals. I am not used to dancing for so many hours. It is very different from gymming. I am not a trained dancer, so it is tough. Coping up with this regime is difficult, physically and mentally. However, the high of learning something new is keeping me motivated..
Surveen Chawla celebrates her birthday with Bollywood Life.
Credit : Urmimala Banerjee
Disclaimer: The views expressed above are member's views and this website does not comply with it. The views expressed may not be factually correct. Incase of any issue please contact us/report it to us.