PYAR KE RANG.......!
Jan 27, 2016
PYAR KE RANG.......! (By Abhinaya) (Thanked: 34 times)
Hlo everyone........! Iam here with another story. This is nagging my mind not even letting me to do my work. So iam trying to give a story......! Here it goes......!
UPDATE 1 -:
Crystal college of arts and management
A girl is standing infront of the giant gate of her college which is her dream as it was one of the top CLG of INDIA.Her hazel eyes which are very beautiful was showing some drops of water in her eyes. Wiping the tears she entered into the college.
The college was full of hustle bustle with some seniors ragging some freshers. But she showed low interest in that and move frwd ignoring the hustle. She was moving with deep thoughts when some seniors blocked her way. She was startled by that but chose to ignore and was about to move but stopped by the senior.
"Hey girl......! Don't you know to wish ur senior.......!" Asked one of the boy.
She was perplexed by that.she was going to say something but stopped by another boy.
"Seems like we have to thought her the basic manners . didn't u learn it from ur schl and parents " said another boy hitting her bad nerve. And two senior girls joined them.
She got anger and her face started to go red. But suddenly she remembered some words of the most important person of the world whom her whole world used to exists.
" don't show ur weakness infront of anyone "
" don't think that iam not with u physically. I will always be there for u, even there is no need."
"Be always urself. Don't let ur sorrow took over u. Becoz it can change u totally as whom u r not "
"Be chirpy and happy always. Iam watching u every time.......! "
The girl remembering these words got her eyes glistened. But thought " I'll not go weak infront of anyone.I'll be always myself ".
Seeing her silent for long time the ego of the seniors raised. And said " for how long u will stand like this.......? Even after saying , u didn't find it necessary for wishing us.....?"
She wiped her drops and said with full of attitude " which yr u r studying........? "
All the senior are perplexed and asked " what......? "
" do u have any hearing problem....? Didn't u hear what I asked......? Which course u r studying......?" Asked the girl.
"We r studying final year B.A .is that information enough r do u want to know more. " said one girl carelessly.
"Oh.....! So u guys are doing UG......! Now y r u standing.......? Don't u know the basic manners of wishing ur senior......? Didn't u learn it .......?" she repeated the same words of them.
They all looking at her confusingly. Again she repeated" now y r u standing for......? "
"What do u mean......?" Asked other girl.
"I mean, iam ur senior. Iam a M.B.A student. In my final year....! " said the girl.
"What......? " asked the students and gulped down.
" yes. And now u guys deserve punishment for illtreating ur senior" she said seriously.
All gulped hearing her. But she continued crossing her chest across her chest and asked " ill give punishment afterwards now tell me, y u guys are doing like this.....?"
" we didn't do anything deliberately. If we didn't do this our seniors will question us if any of the junior didnt respect them.that's why. Sry mam....!" Said one of the boy.
"What the.....! Mam.....! Am I looking like aunty......? " asked the girl.
"No...! No....! U look very young . that's why we misunderstood that u r our junior. Hei na guys......? " said one of the girl.
All nodded their head nervously looking her.
"Ok. Leave it. Now ur punishment is........." Said the girl and extended her hands before them and said " friends......?"
All looked at her confused. She said " ur punishment is u guys have to be my friends from now on.is it fyn....?"
All smiled broadly seeing her and accepted her proposal. And introduced themselves to her.
She was about to move but one girl called her and asked " sry....! U didn't say ur name.....?"
The girl smiles seeing them and said " iam KUSHI....! KUSHI ARJUN KHURANA.....! " she announced hr name proudly and said " see u guys....! Bye for now....! " and moved to from there.
This was a mere incident happened but it gave enough strength to her.and she started to smile after this. She was going when other gang who was watching the whole scene came to her and said " hai....!"
She looked at them confused and one of the gang member said " hey....! Don't worry. We r ur classmates. We also doing our final year M.B.A . " she smiled to them.
"Nice to meet u all.....! Iam kushi. " she introduced herself to them.
"We know. Iam Dev." Showing the other members he introduced them " this is mahira, Preethi and vihaan. "
They exchanged their smiles and dev said " Last but not the least. He is ARNAV........ "
"Arnav........." She whispered the name back and saw him.
TO BE CONTINUED.........!
How is it guys......! I hope u guys are not going to bash me.....! See u all soon......! Pls do comment me.
Jan 27, 2016
PYAR KA RANG.....! (By Abhinaya) (Thanked: 55 times)
hai everyone....!
CHARACTER SKETCH -:
Kushi Arjun khurana - she is a charming girl. 22 years old. Doing her final year M.B.A . have some past. Will be revealed later.
Arnav juneja - doing final year M.B.A . full of life. Easy going guy. Love to enjoy with his friends.
Dev Singhania - doing final year. Studious guy. But love to be with his frnds.
Mahira Gupta - studying final year. Nice girl. Loves Dev.
Preethi mishra - studying final year. Bubbly nature girl. Loves Vihaan.
Vihaan Saxena - Studying final year. Cool guy of the gang.
more characters will introduced as the story progress.
Mar 6, 2016
First day.......! (By Abhinaya) (Thanked: 49 times)
Update 2 -:
"Arnav " whispered kushi and saw him.
" S. Iam Arnav. Is there any problem in my name......? " he said looking her.
" No. No. Its unique name. Thats why....." Said kushi nervously.
"Relax kushi. Iam just kidding" said arnav and smiled to her. She also smiled back to him.
All got well with her in just few minutes. Kushi was so happy that she made so many frnds. They all chatted for sometime.
"Hey guys....! Its getting late for class. I think we should move. We'll speak later. " said Mahira and all nodded and moved to class.
Girls sat in the first bench and boys sat back to them. There were only few students and all were enjoying the time.
Suddenly there came a professor almost of drumstick size. He wished everyone and all wished him back.
"Hlo students. Iam Balvindher. Ur professor. " said the professor.
Here Mahira and preeti who was on the either side of kushi started speaking.
"Yaar....! We r gone. This man is going to irritate us for the whole year I think...." Said preeti
"Haan yaar. See him. And who the hell named him balvindher. Look he is just a drumstick and name is balvindher. " said Mahira irritated with the professor.
"Y r u talking like this guys. Is he was ur professor last year.....? Is he strict.....? " asked the confused kushi.
Boys who heared the conversation chukled and Vihaan said " Nothing like that kushi. He was not our professor. He is such a boring professor in our clg. Now see he is going to cut our neck with his boring class"
Kushi chuckled and there Mr.drumstick aka professor started his session.all were so much irittated. But kushi cared less. She was so much immersed in some other thought , that she didn't even listened a single thing. Soon one by one class started taking place and lunch time came.
All are seated in the canteen to have their lunch. the gang was seated in a couples. All liked kushi very much. She is so bubbly charming joveal and what not. All started telling about them to her.
In all this Arnav was attracted towards her more. From morning , the very first time he saw her , he started admire her. All the while during class he was stealing glances towards her without anyone notice ( like he thinks ) but all noticed him.
Kushi was about to tell about her but just then her phone rang. She gave a broad smile. Arnav got curious. He thought "who is that....? She is looking very happy "
Kushi answered the call " Maa....."
Her maa on the other side " hello beta. How are u....? "
"Iam fyn maa. How are u and everyone there.....? " asked kushi .
"All are fyn and all miss u so much. " said her maa.
"Where is everyone.....? " asked kushi.
"As usual. Ur papa with akash went to office. Nk went to his clg. Anjali , shyam and payal is here. " said her maa.
Anjali grabbed the phone and said "hlo kushi. How r u.....? "
"Fyn di. And u...? "
"Gud..."
"What is my laddu doing....? "
"He is sleeping " said anjali seeing her son aashish.
She spoke with shyam and payal for sometime and cut the call. She turned and looked at her frnds. They all watching her curiosly.
"Sry guys....I was speaking with maa" said Kushi.
"It's ok. By the way , what is her name...? " asked preeti.
"Ratna..." Said kushi.
And about others they came to know by her talks that Anjali and shyam is her di and jiju. Akash and NK her bhai and payal her bhabhi. So they didn't asked about them.
Kushi just went aside to place a order for her and here the gang started teasing Arnav.
"Hey Arnie. Love at first sight. Right......? " asked Mahira. Arnav was shocked hearing her.
"Don't look at her like that Buddy. We all r watching u from morning. U was all the while looking at her only. Haan......." Said Dev
"S yaar. I think I fall for her. But iam not sure. I like the way she is. Simple yet beautiful. And the way she talked with her family. I like her but love... Iam not sure " said Arnav.
"By the way. Not a bad choice. Looks like she is very gud character and there is no hurry. Take ur own time " said vihaan.
By the time kushi came back and all had their lunch and returned to their class. The day went well for everyone. The First day ended with much pleasure.
TO BE CONTINUED.......
Hey guys. Thanks to those who pressed thanku and commented on this story. Hope I will get appreciation for this story also. Have a HAPPY WEEKEND guys.
May 15, 2016
PYAR KE RANG.........! (By Abhinaya) (Thanked: 62 times)
Hello guys......! sorry for the late update........! thanks for those who commented and pressed thanku button for this update.......!
UPDATE 3 -:
First day ended with much pleasure. all returned to their home. Kushi went to her home. Arnav went to his home.he was so much affected by kushi. he couldn't able to come out of her thoughts. he just wished next day of college start soon and he able to see her again.
On the other side kushi in her home arranged everything as she came just two days before and couldn't set the home properly. Ratna , Anjali and Payal try to come with her and stay with her but she denied and told that she can manage alone and came here .
her phone started ringing , she saw the caller id , it showed PAYAL who has become her bestfriend and now Bhabhi.
" haan bhabhi ji .....! how u got remembered about me......? ur pathi dev still didn't come....? " asked Kushi naughtily.
" when he remember me.......? always he remember about his work only.......! " said payal in a complaining tone.
" thabhi tho.....! u remembered me.......! otherwise u will not even remember a girl named Kushi.....! " she told.
Payal blushed on the other side , and told " Leave all that....! tell me how r u......? u got adjusted well there na.....! everyone here is worried about u.......! u didn't even let us to come with u.......! "
" oh ho payal.....! if u three come with me then who will take care of papa , shyam jiju and akash bhai.....? and my laddo ( anjali's son ), how can he travel this much distance.......? " said Kushi.
" dont make excuses kushi.....! u r alright na....! " said Payal seriously.
Kushi knows why Payal is asking like that.....! she was silent for sometime. then she answered " Payal , i can't lie , that iam alright .Even today when I saw the college .........." a sob escaped from other side.
" payal could hear the sob on the other side. " kushi........." but was cut off by Kushi " i will be alright payal. pls don't let anyone know this. everyone will be worried." said kushi.
" dont worry kushi. i will not. take care of urselves. " said Payal and cut the call.
Kushi on the otherside looking at the smiling photo opposite to her told " everyone is thinking that I will be alright. but how can I........? can't u see, iam crying and u still didn't came running to wipe my tears. ofcourse , why will u.....? u went so far away from me, from where u will not return back......! " and she started crying.
like wise she slept on the sofa itself.
Next day dawned and everyone came to their college. but to everyone's surprise, Arnav who will enter the class just one minute before the class starts , was already present there.
" hey buddy....! what a surprise man....! u at the class , that too at this time.....! is there any special or uncle arranged morning tutions for u like he did , when u r at schl......! " asked Vihaan.
" Nothing , just casually. thats all " said Arnav casually.
" oh ho...! just casually.....! Guys, i think, here onwards we r going to see many things casually. because casually , a girl named Kushi entered our college na, may be in someone's heart also.....! " said Mahira teasingly looking at Arnav.
" ahaaaaaaaannnnnnnn.........! " others sang in chorus.
" Arnav smiled to them sheepishly. suddenly they heared a voice from behind " what happened guys......? " asked Kushi coming from behind.
" nothing kushi, our Arnav casually.........." started Vihaan but shouted "aaaaahhhhhhhh....! " due to the stamp he got on his foot by Arnav.
" its nothing Kushi........! " said Arnav and smiling to him Kushi took her seat. and there Arnav's heart jumped seeing her smiling to him.
after sometime Class started and the day went well.
WILL BE CONTINUED..........!
Dec 26
PYAR KE RANG....! (By Abhinaya) (Thanked: 16 times)
Update 4 -
A month passed by where Arnav was totally smitten by Kushi. He was all the time will be in her lala land. The gang decided to roam in the mall. They invited kushi also....But she denied saying that , she has some work, and that really made him upset. He wished to roam with her, but......
They all were roaming. Vihaan saw that Arnav was upset. vihaan - Hey buddy....what happened ? Are u upset that Kushi didn't come ?
Arnav nodded his head cutely. " why can't she mingle with us...? Why don't she also roam with us ? "
Mahira said " Arnav, Kushi is staying away from her family. She alone has to do everything unlike us ,who's parents are doing everything for us. U should understand her Arnav "
" Whatever it is.... She could have said OK " said Arnav. He was missing her and his friends roaming as a couple was not helping him either.
They went to a cafe to cheer him. They all sat in the cafe. Arnav was scrolling something in his phone while a particular voice caught his attention. He looked up to see, his dream girl was walking in with a beautiful smile of hers. She was speaking in phone, probably with her family....
" Kushi " shouted Arnav ignoring the weird glances he got.
Kushi saw them. she cut the call and went near them. "Hi guys....u all here ? " she asked them.
" leave us kushi , what r u doing here ? " Asked Arnav showing his all teeth , like a cow in Colgate Ad.
" Actually , I came to shop for home and really didn't expect u guys here " said Kushi.
" Leave it Kushi. anyways we missed u so much. its gud that u met us here. will u spent time with us ? " asked Arnav.
Kushi nodded " let me keep my bags in the locker. then I will join u " said Kushi and went to keep her things safe.
Arnav was smiling like a mad looking at her vanishing figure. And his frnds were looking at him like a Alien.
" Enough of showing ur teeth Arnie . close it " said Dev.
" she is the one for me guys. otherwise , why will she land here , when I was missing her. She is made for me " said Arnav.
They were discussing about the plans when kushi returned keeping her things.
" what is next plan ? " asked kushi taking her seat.
" We planned to watch movie now.After that we will have dinner then we will reach home " Said vihaan and kushi agreed.
" Which movie ? " she asked.
" we planned to go ' Tiger zindha hei 'kushi. is that OK for u ? " asked Arnav.
" Really.... Guys , u won't believe but I was really planning to go to this movie. I am a great fan of SALMAN KHAN. I just ' love ' him " said Kushi excited.
There was a Tinge of jealousy inside Arnav . He was a die hard fan of Salman , but now....' why don't u get married bhaijaan. look every girl are just drooling behind u...my Kushi also...' He sent a silent prayer to his favourite actor.
" let's go guys..." said Kushi.
All bought tickets and sat to watch movie. Kushi was enjoying the movie while Arnav was enjoying her cute expressions. ' man Arnav...u r so lucky...' he thought himself.
After movie, they went to restaurant. they ordered for food and dessert. food arrived and everyone started to have it.
Having some for own , they start to pass every dish to others. Arnav who was sitting near kushi was about to serve Mushroom to kushi. But she shrieked "no...Arnav pls....I don't want Mushroom "
" why...? "
" Allergy..." she whispered. Arnav stopped serving her and said " Sry kushi.....woh..."
" that's really OK Arnav. " she smiled. Arnav felt very bad.
And the turn came for dessert.... This time Arnav carefully asked her " will u have kheer kushi ? "
Kushi nodded and had a cup kheer. The gang then went to their home carrying a sweet smile with them. Arnav noted the point ' Kushi is allergic to mushroom. poor mushroom , it was not lucky enough to be tasted by his kushi '
He shook his head smiling. day by day he is acting Crazy and becoming deewana for Kushi.
while the other side kushi reached home. she smiled looking at the photo and said " I really had a nice time today. I got really nice frnds na.....? they r so gud. U r happy right ? seeing me happy.....But I miss Delhi so much and of course everyone there. Wish soon this sem ends and I would go to mumma and papa and family. I badly miss them...." she said pouting.
And the person in the photo did nothing other than giving her the smile. Kushi went to bed after sometime.
Apr 4
PYAR KE RANG....! (By Abhinaya) (Thanked: 42 times)
UPDATE - 5
Days rolled with Kushi getting close to the Gang. She enjoyed their company a lot while Arnav memorizing each and every likes and dislikes of her's. He was behaving just like a love sick puppy. But was just afraid to propose her. What if she said NO....?
It was one fine day when the gang was sitting in the Canteen , chatting with each other.
Vihaan said " Arey yaar.....I don't know who had discovered this Exams yaar ? " Looking at his big Book.
Kushi asked " Why vihaan ? "
Vihaan said " Aur nahi toh kya Kushi.....I don't know how....whatever questions I study....it is not coming in the exam yaar "
" Arey bhukkad......Why don't u accept that....tere dhimaag mein much gustha nahi hei " Said preethi making others burst into laugh.
Dev said "Guys...Sem is nearing soon. After this I think there won't be any classes and we could meet each other rarely as we will be going to intern "
Vihaan smiled brightly thinking that his classes are going to finish. But Arnav's face fell down. He can't able to spent time with kushi. Hell he didn't even proposed her.....He got so upset.
Mahira asked " So what Dev ? we will be in touch regularly na. every week we'll meet each other. So No problem. and kushi , Don't say any reasons. U will join us" Said Mahira in threatening manner.
" No no...I won't give any reasons. Pakka..." said Kushi smiling.
Arnav - Guys....Where are we gonna do group study ?
Preethi - Ofcourse at ur home buddy. Only ur Mamma papa are sweet. I can't even imagine studying in others home Arnie.
Vihaan - Kushi u also join us naa. Arnav's home is really fun. u will enjoy so much.
" OK " Said kushi excited.
After a week , All the gang got ready and reached Arnav's home together. When they reached they saw that Arnav's Mom was sitting in the hall sipping her coffee.
" Hi Sulo maa...." Shouted the gang and ran to her while kushi stood smiling seeing them.
Sulakshana who is called as "Sulo maa " by the gang smiled heartily seeing the gang.
Sulo - Arey...come come...How are u all ?
" we are fine maa...how r u ? " Asked Mahira.
" Iam fine and who is this pretty girl ? " she asked seeing kushi.
" She is Kushi maa. Our new friend "
" Where is Arnie maa....He is seen nowhere" Asked Vihaan...
" Dont even ask about that Bandhar ? he is sleeping selling horses...."
All smiled and started to Arnav's room. There our sleeping prince was sleeping so peacefully.
They went and woke him up and he went to fresh up. After he came his mother bought coffee and snacks for everyone.
Vihaan - Sulo maa...Even Kumbhakaran is better than ur son. Utne Ka naam hi nahi le raha hei ( He is not even getting up )
Arnav glared at him. Arnav - Mamma we r going to terrace.
She nodded her head. All of them went terrace and Started their work , that is Chattering in the name of Group study. All were speaking forgetting the world.
Suddenly there came Arnav's father Mr.Manav Juneja Seeing him all got silent.
Manav - What r u guys doing ?
" Studying Papa..." Said vihaan so innocently.
Manav looked up. " what r u looking papa " asked preethi.
" Just looking at sky whether it is raining or not ? becoz u all together and studying is just impossible "
" Papa sach mein...we were studying " said Vihaan.
" Acha...then recite 6th table for me "
Others suppressed their smile while vihaan gulped. "Lagtha hei yahi pe ro padega " ( I think he will cry out now ) said Dev.
" Papa I am not a kid papa.Iam a Complain boy..." He said dramatically.
" OK just tell me how many subjects u have ? " asked Manav.
" Very much and too much papa....." he said and Manav burst into laugh. " Vihaan , I know what u guys were doing then y r u hiding it.I also done many group study in my college days. So just chillpill man "
" Papa...meet our new friend Kushi..." Introduced Arnav , kushi to his father.
They both greeted each other. " Saas Sasur se introduction katham hogaya dulhe raja " said Mahira to Arnav in her low voice.
" Shut up " He chided Mahira.
Manav went from there. The gang started studying. Kushi went to washroom. Suddenly her phone started ringing.
" Anklet calling " It showed with a pretty lady's contact picture.
Preethi attended the call. but even before she say hlo
Payal - Hlo kushi darling. ur fiancee is coming to Mumbai. the whole family accepted. He will be there next week as Karwachout is coming.
Preethi got shocked and she looked at Arnav who is into his book. Just then kushi came back.
She saw payal's display picture in the phone. She got the phone in her hand smiling.
Kushi - How r u payal ?
Payal - Iam fine kushi. but u didn't say anything for what I said ?
Kushi - What did u said ?
Payal - Woh kushi ur fiancee is coming to Mumbai to see u.
Kushi - What ? she shouted gaining others attention.
Payal - Yes kushi.
kushi - Everyone accepted ?
Payal - Of course...he is going to celebrate karwachout with u.
Kushi - U guys r unbelievable... Can't u ask me before deciding something like this. Kushi said irritated.
Akash got the phone in his hands and spoke with her. Akash said " Kushi...Don't be irritated. just keep calm yaar "
Kushi - Akash bhai this is too much.
Akash - everything is fixed kushi. Ur fiancee had made it done. so there is no other go.
Kushi pouted. Kushi " This is not done bhai. U guys r So....Arghh " she shouted in frustration and cut the call making Akash and Payal to laugh.
Kushi - Guys...iam going home. Iam not in a mood to study right now.
Though others are confused they let her go. After she went preethi said " Guys...it was her bhabhi's phone. she was saying that her family had searched a groom for kushi and he is coming to see her in next four days "
Everyone was shocked and all looked at Arnav once. Vihaan said " Arnie...no tension yaar. Did u saw,how much kushi was irritated. this itself saying that she is not interested in this. don't worry yaar. U first covey ur love to her " others also nodded thinking that vihaan is right.
Apr 6
PYAR KE RANG......! (By Abhinaya) (Thanked: 34 times)
UPDATE 6
After Two days -
Kushi was sitting in the classroom with a sulken face. She didn't knew what to do. She was so confused. The gang came to the class only to find kushi sitting in her place lost somewhere.
" Arnav when did u plan to propose her ? " asked Mahira.
" Iam scared yaar. what if she say NO...? I can't afford her hate guys " said Arnav innocently.
" Guys...He can plan to propose her later. first we should focus on that matter " Said Vihaan.
"What matter ?" Asked Dev.
" We have to send the groom back. We should keep him away from kushi. then only Arnav's route will be clear" Said Vihaan. Others nodded their head as if understanding him.
" But how ?That guy is selected by her family. How can we keep him away from kushi? if her family insists then....." said Preethi.
Arnav gulped hearing her. " Oh stop it yaar. Why r u speaking negatively ? look we have many plus points. First , Kushi is not interested in this guy coming here. Secondly , She won't be comfortable in that guy's presence as she is not interested in him. Thirdly, we have sem " said Vihaan.
" What ? " Frowned everyone.
" Haan.He is coming day in three days right. So, Next group study will be in Kushi's home " Said Vihaan with a naughty glint.
" How can we ask her for this when we know that her groom is coming to see her won't she think bad of us "said Mahira.
" How do u know that someone is coming to see her " he asked.
" Preethi told naa..."
" Exactly....preethi told us not Kushi. so pretend as if u know nothing." Said vihaan. Others looked at him while he went towards kushi grinning.
Others followed him. He went near kushi "Hi kushi " he said chirping.
"Hi vihaan, Gud morning...." said kushi smiling to him.
"Kushi, woh I want a favour from u " asked Vihaan.
" What ? " Asked Kushi.
" Woh we did group study in Arnav's home naa...Like that next group study we want to do in ur home. if u r OK with that ? Woh kya hein naa...we can't trouble Sulo maa and papa often. that's why. If it is ur home then we can study freely. that's why...." he stretched wantedly.
Kushi thought sometime. " This would be gud. Wait and watch Mr. Groom what Iam gonna do "
" OK guys. U guys can come to my home " said Kushi.
" U don't have any problem right ? " asked Dev.
" Common guys. what is the problem in that. U guys can come " said Kushi.
Vihaan raised his eyebrow grinning while others looked at him appreciating. Soon everyone start to come. So everyone settled in their place.
"Vihaan this would workout right ? " Asked Arnav.
" Don't worry buddy. first we will send that guy back to Delhi. then u propose her. she will definitely say YES after some days " said vihaan.
" Thanku so much vihaan " said Arnav.
" Anything for u buddy. but after getting committed don't forget us " said vihaan playfully. For which he got a smack in his shoulder.
Soon the professor came and the class started and the day rolled with everyone planning their respective plans for coming days.
Apr 9
PYAR KE RANG.....! (By Abhinaya) (Thanked: 36 times)
UPDATE 7 -:
Four days passed in a jiff with the gang planning the ways to keep kushi away from that guy. While on the other hand Kushi was planning various things to irritate that guy. She was sitting in the sofa of the living room biting her nails nervously.
Suddenly she heared door knocking sound, Gulping she went near door and opened it only to find her friends standing there. She smiled to them and let them inside. It was a beautiful home with a big hall. Hall was full of classy furniture's and TV. they sat on the sofa looking her home.
" wow...kushi. nice home " said Preethi. and others nodded.
" U guys wait. I'll bring something for u to eat " She went inside the kitchen.
They had tasty snacks prepared by kushi. they sat there chatting sometime. Then they started studying or better say pretending to study. Seconds turned to minutes then min to hrs.
It was nearly afternoon the door knocked. Kushi's heart started beating fast. Others looked at the nervous face of Kushi. Slowly taking a baby step she neared the door and opened it to find a handsome guy standing at the door. He smiled looking at Kushi and came forward.
Kushi moved aside letting him inside. He came inside the home to find many people sitting there. he got confused and looked at Kushi.
Guy walked inside with his luggage "Hi Kushi...how r u ?"
Kushi "Fyn Mr.Singh. pls have ur seat" greeted kushi formally. He frowned in confusion.
Kushi " We r studying. so u can go inside and take rest. that is ur Room " She showed his room.
The gang suppressed their smile seeing Mr.Singh's face. Kushi made their way so easy. That guy nodded his head and went inside to fresh up.
After sometime he came out wearing his casuals. He was going out. Kushi and others looked at him.
Kushi asked " Wr r u going Mr.Singh ? "
Mr.Singh said " Iam going out Ms.Khurrana. I will be back before night. if not u can surely lock the door. I won't mind" He went out checking his mobile.
Kushi opened her mouth in a big "o" " Akkad tho dekho " she huffed and sat back in her place and said " U r going to sleep in the lawn today "
The gang looked at each other. seems like there is no need for them to do anything. Kushi's moblie rang. she saw it to be NK.
" bolo NK " Said Kushi.
" Aagai woh...( He came ? ) " asked NK.
" Aagai Aur chale bhi gaye " ( He came and went out also ) said kushi bursting in anger.
" where " asked NK.
" Mujhe kya patha ? mujhe batha ke thodi gaye hein " ( How do I know ? he didn't say anything to me ) she said.
Shyam got the phone in his hands " Arey meri Gudiya....U don't get angry. Stay calm"
Kushi said " Jiju...bohoth akkad kha rahe hein woh " ( Jiju...He is too much )
" Acha..now itself Iam going to Maa and papa and say about this " Said Shyam.
" No No. They will be worried. don't let this matter reach them. I will take care. " Said said.
" OK as you wish Gudiya " said Shyam.
After that Akash Payal and Anjali spoke with her. After that she cut the call and saw that her friends are looking at her.
" What happened kushi ? who is that guy ? any relative of yours ? " Asked Arnav as if he knows nothing.
" nothing Arnav. u continue. I'll go and prepare lunch for us " Said kushi and he nodded while the girls went along with kushi to help her.
" Success...Success.....Kushi didn't like that...what is his name...? kushi called him as Mr.Singh right ? yes. kushi didn't like him. Yippee....." Jumped Arnav in happiness.
" lf this continues....then our work will become so easy buddy. Already kushi didn't like that guy. And yes....Bohoth Akkad kha raha hei boss like kushi said" said Vihaan.
" Haan yaar. But we must handle it very carefully. We r in Kushi's home. don't know whether her family will like this or not. we should not let that guys family badmouth kushi regarding anything " Said Dev and both Vihaan and Arnav nodded their head getting his words.
Kushi prepared lunch for everyone and they had the lunch and after that all sat back chatting and started watching movie having their gala time.
Kushi looked at the door but there was no sign of that guy. She shook her head and concentrated again on the movie.
Apr 13
PYAR KE RANG.......! Mr.Singh's attempt. (By Abhinaya) (Thanked: 34 times)
UPDATE 8 -
Kushi was sitting in the hall sipping her coffee. It was 9 A.M now. Her friends would come home at any time. She prepared coffee for them also. They all arrived home. Today they are planning something serious in the lunch time. They would execute that to screw off that Mr.Singh.
Kushi welcomed them warmly and gave them their coffee and snacks. They had that and started to do their project. it was after an hour Mr.Singh came out after fresh up. He was perplexed to see Kushi's friend at home today also. she
Mr.Singh thought " There is no luck of mine it seems. what to do now ? Let me prepare breakfast for her and her friends. It will help me a bit "
Mr.Singh "Gud morning everyone" he greeted everyone. Everyone looked at him and gave a small smile except kushi who gave a stern look to him. He gulped and asked " Today also studies..."
Everyone nodded smiling at him.Vihaan whispered to Arnav " Looks like we r being Kabab mein haddi for him "
Mr.Singh " Did u guys had anything in breakfast ? "
Before anyone say anything vihaan said "No sir...early morning we got up and then came here. So we didn't had anything "
Mr.Singh grinned and said " Fantastic.....I will prepare breakfast for everyone ". Kushi looked at him wide eye.
Not giving any chance to anyone Mr.Singh just zoomed off into the kitchen. He started his cooking skills.
Vihaan said " Buddy....He shouldn't prepare breakfast. His first attempt should face failure. Let's invade the kitchen territory "
Smiling the boys nodded. They three moved to kitchen. Mr.Singh looked at them and asked " Need anything ? "
The boys nodded and Dev said " Woh.. Kushi told to bring Juice for everyone so...."
Mr.Singh smiled and boys went inside thinking how to spoil his dish. they were pouring juice on glass while thinking a possible way to spoil his effort. Vihaan looked at the dish only to smirk. He nudged the boys and signalled them to look ahead. They grinned devilishly seeing Mr.Singh's dish, making it easy for them. He is chopping mushrooms in a very loving way.
The boys moved out and giggled " Boys...... seems like there is no need for anything. First kushi didn't like him. Now look at the dish he is preparing....MUSHROOM which is Kushi Allergic to. She is not gonna eat that. Let him prepare that. there is no need for us. he himself is making it easy for us. Let's go and enjoy the juicy... " Said Vihaan.
After half an hour Mr. Singh came out. He said " Guys...come to breakfast table. breakfast is ready "
The gang giggled and moved to kitchen and kushi also moved with them. she sat on the table with everyone. Mr.Singh started serving his handmade Mushroom sandwich to everyone. Kushi fumed seeing that.
" What is this ? " She asked glaring at him.
" Woh...its mushroom sandwich " Mr.Singh said.
" Kushi don't like mushroom sir. she is allergic to that " said Mahira.
" What ? " asked Mr.Singh scrunching his brows and looked at Kushi.
She left the table and went to her room. Mr.Singh followed her " Kushi listen...." while the gang hi-fived each other.
" Kushi listen to me. what r they saying ? " asked Mr. Singh.
In return kushi just glared at him. She was about to speak just then Mr. Singh's phone ring echoed the whole room.
" What ? " He asked. "OK . I'll see " he hurriedly went to his room. the gang looked at him.
After sometime He came out with his luggage. The gang looked at each other smirking. Mr.Singh looked at kushi to see her blank face. Shaking his heads he moved forward with his luggage.
There was a winning smile on the gang's face seeing that guy going away. But soon the smile faded away slowly after what happened next.....
" WHAT WOULD HAVE HAPPENED ? "
Apr 15
PYAR KE RANG.....! Who is Mr.Singh ? (By Abhinaya) (Thanked: 43 times)
Update 9 -
The gang just kept on looking at each other. Arnav's face drained seeing the scene in front of him. They just stood there immovable. They couldn't take the scene running in front of them.
Before some minutes -
Mr.Singh was moving dragging his luggage while calling someone in his phone. Suddenly he heard a thud sound and turned to see that there was a flower vase fallen down. Then his eyes travelled to Kushi who was looking shocked. he was confused. But he didn't even had a minute to think more as he find Kushi running in his direction and jumped on him hugging him wrapping her hands around his neck. He stumbled a bit on his place but held her tightly to himself.
" How dare u.....How dare u to go leaving me again ? U stupid kahika..." cried kushi on Mr.Singh's shoulder.
" What r u saying kushi ? " Asked Mr.Singh.
" U r angry on me for ignoring u right ? that's why u r going back to Delhi leaving me again " Said Kushi crying badly.
" My Angel...where will I go leaving u ? and who said to u that I am angry on u ? Can I get angry on u ever ? But may I know why My pari is angry on me that she us ignoring me past two days " Mr.Singh said sweet nothings to her.
" Sach mein...U r not angry on me ? " Kushi asked coming out of the hug. Chuckling Mr.Singh nodded as No " I was angry on u because u went London for six months leaving me alone " said Kushi cutely.
" U know pari that it was Akash who was about to go. but if he goes then his marriage would postponed for six months. I didn't want that to happen so only I went to London instead of him. I thought My Pari will understand me and will be happy for Akash and Payal. and also u were about to study in Mumbai. So only I went instead of him. After I came India, I came to u running " Said Mr.Singh convincing her.
" But now u r going " she said indicating the luggage in his hands.
" Iam not going anywhere Pari. its just the luggage I bought got exchanged. So only Iam taking it out. That's all" said Mr.Singh and kushi hugged him again.
" Iam sorry. I was just playing with with u. I didn't ignore u wantedly. I LOVE YOU" Said Kushi.
" I LOVE U TOO " He said hugging her.
seeing all this the gang got shocked. the most was Arnav. He didn't expect this. Kushi loves someone other than him is not acceptable by him. His heart broke into numerous pieces.
" Kushi ur friends r here. U go and wait with them. I'll be back in five minutes " Said Mr.Singh. Then only it striked that there r more people other than them. She came out of the hug and looked them.
"Oh my god. I didn't even introduced u to them. Come first. I'll give ur intro " said Kushi and dragged him to her friends.
" Here meet my friends...Vihaan,preethi, Dev, Mahira and Arnav..." she said introducing everyone.
" Guys..now here u meet MY SOON TO BE HUSBAND....Waise if u here his name...u all will be surprised..... Meet my fiancé MR.ARNAV SINGH RAIZADA......in short ASR..." She introduced him proudly. All others looked at him wide eyed shocking while he smiled looking them.
ASR....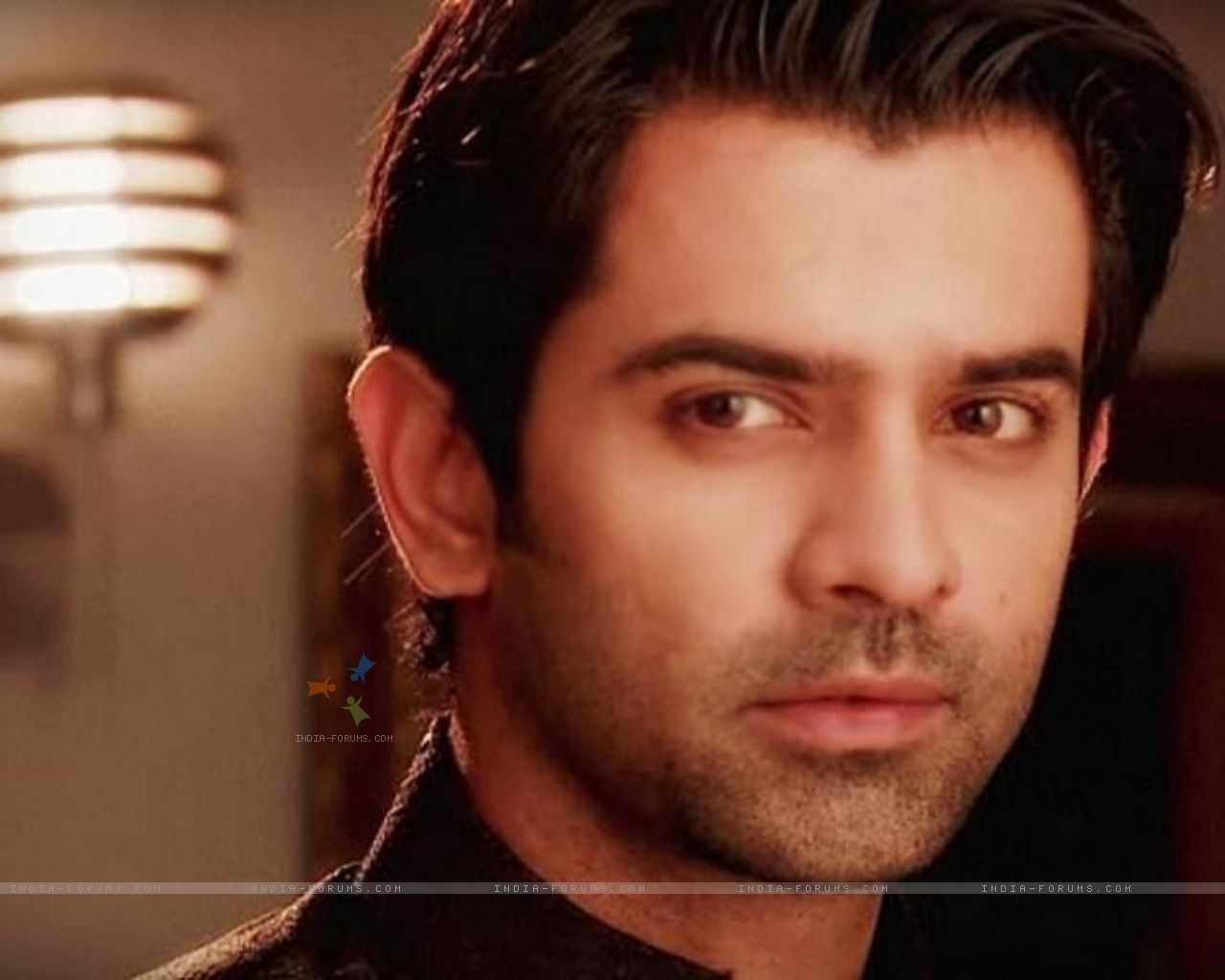 Dev and Mahira
Vihaan and Preethi
Arnav Juneja
WILL BE CONTINUED...... So guys...how was the twist...I hope u guys will like it. @Arshigeet - U nearly find the secret yaar.
Disclaimer: The views expressed above are member's views and this website does not comply with it. The views expressed may not be factually correct. Incase of any issue please contact us/report it to us.