Victory of Love *completed*
Sep 23, 2015
Tumse Milkar Na Jaane Kyu? (By Krithika_Rshi) (Thanked: 74 times)
"can u give me the boon to see ur face early mrng as soon as I wake up? Will u marry me…??"the man with his chocolate brown eyes asked making her hazel eyes to went wide….she closed her open mouth with her palm being astonished and amazed looking at the man that kneeled down before her ..!! he smirked seeing her wide eyes and again asked "will u marry me….."
"khushi didiiiii……..wake uppppp……where did u put my assignment notes??"khushi wake up from her beautiful dream with the shake of her younger sister karunya.
"u stupid……y did u wake up me…..u disturbed my dream…"said khushi lazily while covering her face with a blanket..!!
"uffooooo…..u and ur dream…..that same dream right?? some handsome guy with chocolate brown eyes proposed u and u close ur mouth with astonishment right? I have been listening this dream from past more than 6 months…."karunya rolled her eyes leaving a sigh of unbelievable…!
Khushi woke up and sat on the bed and gave a sheepish smile to her younger sister.
"vise didi….who is that guy? Did u see him ever?"karunya asked searching for her assignment book.
"no karun…..i never saw him but don't know y im getting him in my dreams from 6 months…!! Its strange right..??"asked khushi.
"my assignment book?"asked karun who have the habit of forgetting where she had put the things. Khushi pointed her finger to shelf and karun went there and started to search for her book in the bulk of remaining books.
"vise….its really strange…that YOU-a girl who don't talk to boys much, who is a study minded girl GOT A BOY IN DREAM, THAT TOO HE IS PROPOSING U….if ur friends came to know this, they will faint on the spot and if that irfan knows it, he will commit suicide with jealous…"said karun and giggled taking her book. Even though karun is 5 years younger than khushi, she knows all about khushi bcoz she is khushi's best friend too. She even knows about irfan who is a khushi's clg mate plus their neighbour. He proposed khushi and she rejected and even though he is not disturbing her by bugging about him continuously, yet he will look at her with longing..!!
"shut up karun….dont take irfan's name now….he is irritating me with his constant following gaze"khushi said bunching her free hair into a bun while getting down from bed and go to window to open it.
"haha go and open window…im sure that irfan must b looking for u…"karunya chuckled which made khushi to glare at her. She opened the window and ignored the eager glances of irfan from the near second house.
Khushi went to fresh up where as karunya again started to study…..oops I forgot to tell she has exam today and she is studying her 11th standard whereas khushi is doing third year of civil engineering in "College of Engineering Poona"(COEP). She is very studious and hard working girl that y got seat in one of the reputed clg in India. She lives with her family in poona…her dad does job in some private company where as her mother is house wife. Their family is middle class family. They have small but spacious house for them which has one bedroom and hall and kitchen and two room in upstairs of the duplex house. Between two rooms, khushi and karun uses one room where as other room was kept as guest room.
After one hour, both khushi and karunya came down to have their breakfast.
*********************
(in another part of poona)
It's a three bedroom flat along with a living room, kitchen and a small balcony. Even though its not luxury flat, its worth enough to b bought by a middle class family who can buy it by saving their money. Among the three bedrooms, in one room, a guy stood infront of long mirror wearing blue jeans and white shirt looking at his reflection with a raised eyebrow..!
"arnav…..u should do workouts and should go to gym…."he said to his reflection seeing his muscle less body….even though he didn't have those big big muscles like those Bollywood actors hrithik roshan and ranveer singh, he is handsome and charming person with attractive and expressive chocolate eyes for which many girls can die for..!!
"arnav singh raizada kabhi gym nahi jayega….."said arya-his younger brother who is studying 12th standard and right now sat on bed, doing oops correction fighting with mathematics.
"shut up and do ur mathematics…"arnav said twirling towards arya while pointing his index finger… " I will go to gym ok??" he added…!!
"common bhayya….i know about u very well…..u never go to gym bcoz u r very lazy to go to gym….i have been listening this sentence- arnav u should go to gym…"he mimicked arnav and ended with a chuckle..!!
"u idiot...(arnav gave a smack on arya's head) u do ur trigonometry and geometry….if u say again that im lazy to go to gym, then I will curse u that u should get most toughest paper for ur exam…"he said with a smirk.
"kyaaaaaaaaaaaa nahiiiiiiiiiiiiiiiiiiiiiiiii…………….."arya screamed on top of his lungs as if he heard some mostttt shocking news….!! Arnav giggled seeing him..!! "bhayya…..y r u like this?? Im already banging my head for this mathematics..!!"he said with irritating gaze which clearly says that he hates mathematics..!!
Arnav silently smirked and went to kichen calling "ma……im hungryyy…."but as soon as he stepped into kitchen, he stopped on his tracks seeing her mom coughing. He rushed to her and hold her asking "ma wat happened…"panic is clearly visible in his eyes…!!
"arey arnav….im coughing bcoz of cooking….nothing else….relax…"his mom-aradhya told while caressing his cheek. Arnav, who is very close to his mom relaxed a bit and started to open his chatterbox while sitting on kitchen slab, where as his mom is preparing breakfast.
Arnav Singh Raizada, mostly called as Arnav by his friends lives in poona with his parents and younger brother. His dad is a government employee and they recently bought this flat with the lone they took from bank. They too are middle class family. He is doing architecture degree. Even though he had younger brother, he is not much close to him. He is very close to his mom and shares everything with her….kind of chatter box in front of her, and carefree guy unlike khushi and enjoys his clg life with his friends, doesn't take life seriously but not spoilt but thinks that it's the only time to enjoy in life. But he is very talented and intelligent but he thinks that there is no need to prove his talent by getting marks in exams..!! right now, he wants to enjoy and make every moment in his life as a 'memory'.
"god created ur life…u r in charge to colour it…make it beautiful and memorable….but never do any wrongs thing which spoil anyone…"its his philosophy..!!
**************************
Ummm…..ya its new story….and im tensed about it *biting my nails* tell me how's it? and ha it's the introduction…!! I will continue it depending on ur response..!!
Oh yo….i forgot to tell….this story based on a real life love story…one of my readers cum friend asked me to write this and im all excited to write this..!! :D so give me ur feedback so that I can decide whether to continue or not..and press thank u button and voting too
With love,
Krithika..!!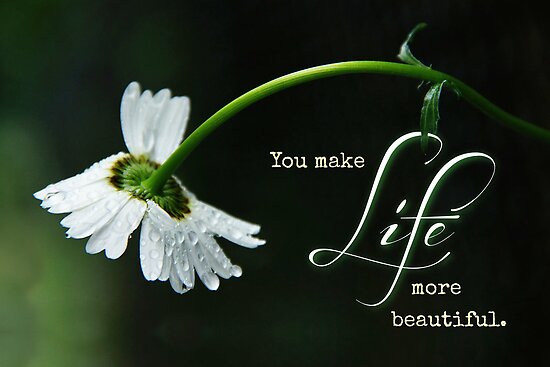 Dec 9, 2015
Update 2.... (By Krithika_Rshi) (Thanked: 52 times)
"mmmmmm….ma…..by smelling the aroma itself only my mouth is watering….im sure aalu curry must be delicious….yummyyyy……"said arnav with a worth watchable expression which on seeing u just feel like to eat that curry without puri….!
"wait I will bring plate just now…..make puris quicklyyyyyy……."he said while jumping down from the kitchen slab.
Arya entered into the kitchen only to find arnav pestering his mom about puris.
"ma…..how much time u will take to fry them??"he heard arnav's impatience..!!
"ma….ek kaam karo….give him unfried puri itself…."arya said with a chuckle.
"u stupid….stop chuckling and commenting on me…"said arnav eating the curry without puri.
"ma…..quickly give him puri or else he will eat whole curry without puri…."arya said drinking water.
Arnav went towards him and smacked his head….water fell on arya's face.
"wat the…."muttered arya with arnav's sudden smack.
"that's my line u copy cat…."smirked arnav.
"oh really…?"sarcasm is clear in arya's voice… "did u have any copy rights on that word?"he added with a equal smirk which is similar to arnav. Oops forgot to mention, arya is junior version of arnav in looks except his blue eyes where as arnav has chocolate brown eyes. both has similar smile, similar smirk and expressive eyes.
"of course I have copy rights on that word….its my BRAND…."said arnav smirking back.
"acha? Then show me that copy righted certificate…"said arya showing his tongue to arnav's shocking face.
"ma….dekhona….this arya is becoming an idiot day by day…."arnav complained to his mom just like a small kid.
"it will suits better if u said I am becoming clever than u…."said arya and chuckled. Aaradhya just smiled while frying puris seeing her both sons. Even though they are getting elder day by day, before their mother, they are just like school kids who complains on each other.
"uuuuuuuuuu………"said arnav pointing his index finger to arya
"tube…"said arya instantly making arnav to stop in his spot.
"wat the..!"exclaimed arnav.
"ya bhai….i completed ur word-YOU TUBE…hehehe"said arya.
"u stupid….i wont leave u today…"said arnav with annoyment. Even though he gets annoyed with arya's teasing and comments, he likes his bro similar to his mother.
"arnav….leave him…he is younger than u na…….common puri is ready…come and eat…."said aradhya.
"wow puri with aalu curry…yummyyyy….."saying with a dreamy look (which tells that he just loves aalu puri), he went to his mom and started eating breakfast sitting on kitchen slab itself.
"bhai….wont u feed me too?"arya asked opening his mouth. Even though arnav glared at him for few seconds for teasing him, he smiled seeing arya's puppy look and with a smile feed him a piece of puri. Aaradhya smiled looking at them. She very well knows that even though they don't close with each other much, they like each other very much.
**************************
(on the other side)
(in khushi's house)
"mom come soon….im hungryyyy…."karunaya called oops screamed on the top of her lungs.
"shhhh…y r u screaming? Im not deaf….i can hear well….u need not to scream.."her mother manorama said while bringing breakfast to dining table.
Khushi chuckled. "mom im so hungry….wat breakfast u made today?"asked karunya and removed the lid only to find aalu puri.
"wow puri…"sreamed karunya again with excitement and looked at khushi with a gaze 'see mom made puri for me'
"yuck puri….."khushi made a irritated face.
"uffooo di…not again…y don't u like puri…?"karunya asked while manorama went inside the kitchen.
"how can u eat puri karun? Its so oily…."khushi made a frown over her forehead. "and how did mom made it….if I were she, I wouldn't have made it…."she added.
"im praying to god that my honewala jijaji should love puri so much…then I will see whether u make puris or not…."karunya said with a smirk while serving puris for herself. Khushi just rolled her eyes muttering "unbelievable…"
"khushi…here eat this toast and fruits and drink juice….i made puri for dad and karunya…."said manorama with a smile giving toast and fruits to khushi. Khushi smiled and ate them.
*********************
(in other part)
It's a new bus which had started on that day only…..as its new bus, many doesn't have much idea about its timings so they didn't get into the bus which resulted in the vacancy of seats. But arnav's friend's batch is not one among them…they enquired about its timings the before day itself so they are all in bus….it was about to reach one busstop where arnav was supposed to get into bus.
One girl looked at the bus stop hoping to find arnav there but she didn't see him….
"oh god…guys, seems like arnav is late again today…."muttered that girl-shila.
"im sure he will catch the bus anyhow…."said Rahul with a smirk.
"yeah of course but he will run after bus to catch it…."giggle rohit.
As they expected, he didn't reach the bus stop when bus stopped at the bus stop. At that bus stop, there are no much people except khushi…even though she need to go to that route, she didn't get into the bus as her friends were in another bus, and she's waiting for that bus. There is a small road besides the bus stop.
"Rahul….get ready at footboard….arnav will reach at any time…"chuckled payal. "u need to pull him up…"she added winking at shila.
Rahul stood at footboard and bus slowly started to move. Suddenly khushi's hearbeat started to raise….she put her hand on her heart whose beats are loud enough to hear…!!
"oh god….wat's happening to me..!!?"she thought herself.
"Rahullll…."she heard someone's voice and looked at that direction. Her eyes went wide seeing her dream man in front of her eyes….he was looking at the bus with a smile and started running towards it…..he crossed her and she saw someone from the bus pulled him into the bus.
"am I dreaming…?"she muttered and bit her own finger to conform that its not dreaming..!!
"my dream man really exists…!! That too in this city..!!"she exclaimed making her eyes wide..!!
(where as in other hand, in bus,)
As soon as Rahul pulled arnav into the bus, he started panting.
"uffoooo arnav….wats need to run and catch the bus? U can even come little earlier right?"asked shila her USUAL question.
"dhaudthe hue bus ko padne ki maza hi kuch aur hai shila…"said Rahul+rohit+payal at a time before arnav answers. Bcoz they knows his answer very well.
"yes yes…."arnav said and took a seat in bus.
"arey wah…this bus is so free….we can sit too…."said arnav casually.
"oy helloooo….as the students don't know the bus timings, they didn't get into the bus….see from tomorrow, the bus will b too crowdy……"said rohit. "we will hardly get seats to sit…."he added.
"ha….and this bus also has stop at college of engineering poona(COEP)….so those students will also get into bus from tomorrow as per my expectation…"said payal.
Payal,shila,Rahul,rohit and arnav are classmates plus friends…..they are studying at some private college which is at some distance from COEP. Even though khushi's and arnav's bus stops are same, they didn't see each other yet bcoz of timings….khushi used to leave from stop earlier than arnav as her bus was earlier than arnav's…..but with this new bus, their timings got equal and khushi saw him…lets see wat will happen further, which plan destiny had with it to bring these two persons to bring together.
*************************
Ummm….ya im very late in updating this story….but wat to do im little struck at planning the update..soooo….*smiling sheepishly* any way, thanks to all who had commented on previous update :) im eagerly waiting for ur feed back on this update.
With love,
Krithika…!

Voting: (Total Votes: 35)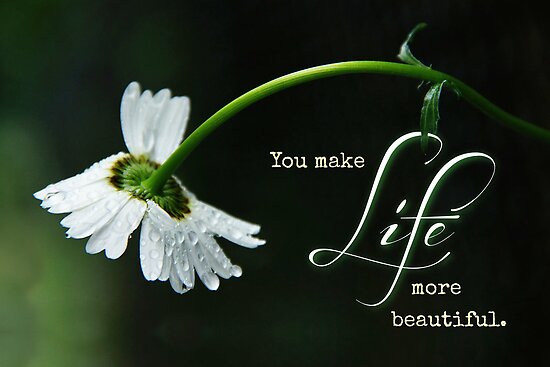 Dec 8, 2016
update-3...... (By Krithika_Rshi) (Thanked: 29 times)
Actually khushi is a studious girl. She always listens lectures carefully with so much concentration and responds to the lecturer's questions with energy and confidence.
But that day was different. After she reached college catching another bus who had her friends, khushi had been frequently disturbed by that man who had come to her dreams. By then he used to come to her dreams many days but she wasn't that much disturbed but that day, after seeing him directly that too that much closely, something had happened to her and she was lost. That same day, many times she had to shake her head to make her mind to come into this land from it's smoky,uncertain imaginations. For the first time in her life, the studious girl-khushi didn't like her college at all. She was just wishing to return to house as soon as possible.
"Half an hour more to complete today's college timings.."she thought looking at her watch. She's scribbling on her notebook unlike other days. Looking here and there, she looked at the lecturer and got the biggest shock of her life till then! In front of her eyes, on the dias, there was her dream man!
"Oh my god!" She whispered slowly and kept on gaping at the lecturer with wide eyes. All of sudden, he looked at her and smiled. She just kept on gaping at him with shock. He raised his eyebrows indicating "y r u looking at me like that?" She was still in shocked state while the lecturer started walking towards her with his smirk. He stood in front of her and bang his hand on her book making noise and that made her to come into this world. When she looked at the lecturer, she found Mr. Ishaan instead of that dream boy...!
"Erghhh when did I became crazy like this?! Hallucinating him in place of this sir?!" She mentally face palmed. Yes, it was her hallucination plus day dream...!
"Khushi, y are u gaping at me like that....am I looking that much interesting?" Mr.Ishaan, a youngster sir who flirts with girls asked her with a smirk.
"No sir....ur lecturer was boring so I got sleep, that's y in sleepy condition I was gaping at u like that...." She said with a smirk on her face.
The flirty look plus smirk on his face vanished and replaced with an angry glare. Even though khushi said complete lie, she wasn't regretting it bcoz she doesn't like Ishaan much bcoz he behaves all drooling over girls and he tried to flirt with her and get close to her many times.
"If u get that much bored, u can go out of the class khushi..."he said.
Before khushi answered him, final bell rang and indicating that bell, she moved out of the classroom.
*****************
(On the same day at arnav's college)
Nothing new had happened at arnav's college and its totally a normal day as usual for him with his enjoyment of life and every moment.
"Arnav..."he heard someone's call and stopped on his tracks of going into the class room and turned around only to find lecturer Mr. Kiran.
"Yes sir...."responded arnav with a bright smile.
"Arnav u r going to participate in the competition that's going to b held in our college right?" Asked kiran, a middle aged man.
"Ummmm sir....I don't think I will participate..."arnav said slowly.
"Why?" Asked kiran with a smile as he already knew arnav's answer.
"Sir I don't like to participate...."he refused with smooth voice.
"Arnav, u have good talent. It will b helpful for u in future...."he put his hand on arnav's shoulder and told "participate in it..."
After thinking for few seconds, arnav said "ok Sir..." If it's some other person in place of kiran, arnav would have definitely refused him saying "there is no need to participate in the competition to prove my talent..." But due to the respect he had towards kiran sir, he agreed for it.
Mr. Kiran khurana is a nice and talented person with good values and humanity. Almost all students except those who r jealous of kiran, respects him so much. Arnav is a fan of kiran.
******************
(At nyt)
"So ur exam went good right? So when is ur next exam? Day after tomorrow?" Asked khushi.
"Ha didi...and it will b the last exam..."said karunya, in short, karun.
"Good..."said khushi.
"So didi...how's ur day?" Asked karun. They both were lying on the bed facing the ceiling. Suddenly khushi again got lost onto her day's events. On getting no response, karun looked at her side and saw khushi lost into her thinking.
"Didi...wat happened?" Asked karun shaking her sis.
"I saw him today karun..."was the only sentence that came out from khushi's mouth.
"Who?" Asked karun with confusion.
"The man who has been coming into my dreams."said khushi still looking at ceiling.
"Wattttttt...."karun sat on the bed with a jerk. "Does he really exists?" She asked in one go.
"Yeah and I saw him in the busstop."said khushi.
"Wat was ur reaction didi?" Karun asked innocently.
Khushi looked at her and said "obviously I was shocked karun" she rolled her eyes.
"How's he?" Karun asked putting her palm under her chin and elbow on khushi's stomach. A grin was displaying on her face with curiosity.
"Handsome....and his eyes..."said khushi remembering his running frame that she had witnessed that day.
"His eyes?" Asked karun with curiosity.
"They r so lovely...and expressive...they reflexed his smile in them today that I kept on watching only his eyes...I even didn't look at his facial features much....his eyes has magnet that they kept me constant ...."said khushi as the matter of fact.
"Ohhhhhh how romantic...."karun said with a naughty grin, getting ready to tease khushi.
"Don't give me that look..."said khushi guessing karun's mind.
"So my didi fell in love at first sight with my jiju ah?" She asked with a wink.
"Oh shut up karun....I even don't know his name....and there is no guarantee that I will meet him after today. So don't expect much. Sleep now..."said khushi with serious tone and turned aside and closed her eyes.
Karun lied down on bed and on getting into the comforter told "I wish u will meet him again..." Saying this she switched off the bed side lamp.
"I wish to meet him too again...."khushi's heart told which made khushi to open her eyes. She couldn't able to sleep for almost two hours then. Wat she didnt know is, her younger sister's words would become truth!
*****************
(In the other side of Poona)
Arnav looked at arya with a frown who has been crying from 15 minutes till then!
"Uaaahhnnnn....this would b the great day of my life..."said arya with hiccups while wiping his tears.
"I had been hearing this sentence since I returned from the college...."arnav told with an amused expression on his face.
Where as arya kept on crying, arnav gave a smack on his head and told "stupid, no one cry like u do right now...."
"U don't understand bhayya u don't understand.... This would b the great day of my life..."arya repeated the same sentence again!
"Not again...!" Muttered arnav listening the same sentence again.
"Arey arya...I understood that it would b the great day of ur life...but plz done repeat it again...I got irritated with ur stupid crying and that stupid sentence. Now plz don't repeat it again..."asked arnav folding his arms.
Arya wiped his tears and said "but bhayya I never thought that I would write maths exam this much well....I will get 100 out of 100 u know....this would b the great day of my life....."told arya with tears flowing down from his eyes.
Arnav literally banged his head on the pillow listening arya's last words! (Thank god its just pillow instead of wall) believe me, arya's crying is bcoz of happiness....yea! He had done very good performance in his maths BATTLE, I mean maths EXAM and that's y he got over emotional and started crying with happiness after coming from school. Crying was somewhat tolerable but wats irritating arnav was his constant sentence "this would b the great day of my life" poor he! He had been listening it continuously. Arya is really one in million. Usually anyone would b smiling if they give that much good performance in exams but only arya CAN cry like this...! We should really pity arnav bcoz arya neither sleeping nor letting arnav sleep peacefully. (Poor arnav :p )
**************
Ok girls...so here is the next update. I know that its been many months since I last updated this story. But today onwards I'll try to update regularly or alternatively or frequently.
I would b glad to know ur feedback on this story.
I already told u in the first part that this story is based on the real life story. This is one med girl's love story with the hint of my own imagination.
Plz press thank u buttons and plz do comments. They mean a lot to me and they will encourage me to update REGULARLY.
I will try to update the next part tomorrow if possible. Till then, stay tuned.
With love,
Krithika.....!
Voting: (Total Votes: 21)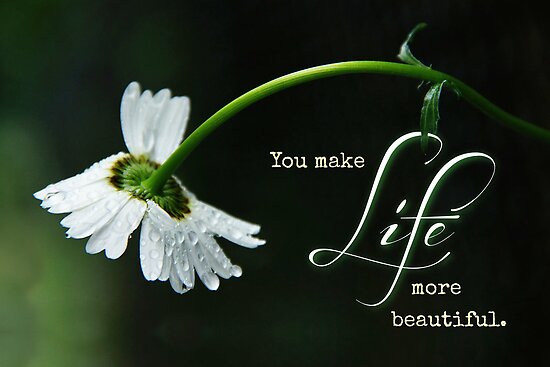 Dec 14, 2016
update-4 (By Krithika_Rshi) (Thanked: 26 times)
"Kaho na...pyaar hai..." She i.e., karun looked at the person oops little correction- looked at the pic of the person with dreamy eyes...!
"When u look at me like that with ur green eyes, my heart beat becomes high..dhak dhak dhak dhak..."said karun in an animatic way...!
"It must b high cholesterol alert...."muttered khushi while sipping the orange juice.
"Ishhh.....don't smile like that, I might turn into crazy!!" Uttered karun.
"But my sister is already crazy,isn't she?" This time khushi said aloud.
"Didiii...."karun said in annoyance of disturbing her conversation.
"Wat? I told truth only right? U r already crazy...crazy of him..."told khushi pointing the PICTURE of hrithik roshan in karun's hands. Yep, she had been talking to picture of hrithik roshan-her crush till now!
"Hawww this is not crazy...but love..!!"exclaimed Karun with dreamy eyes.
"Love? Really?"khushi muttered sarcastically It was just a teenage crush..."khushi said as the matter of fact! "And u know it too karun" she added with a smirk. She knew how much karun get irritated whenever she talks opposite to her in this matter. And to b frank, she loves to irritate her younger sister.
"Erghhh whatever it is! I'm a fan of MY Hrithik!" Said karun.
"He's not UR's baby..."said khushi stressing the words.
"Didi ...forget it..u don't understand!"said karun with a glare.
She looked at the pic and started singing with her melodious voice. "Dil mera har bar, ye sunne ko bekarar haiii...kaho na pyaar haiii kaho na pyaar hai..."
"He never says like that..."said khushi followed by a giggle.
"Didi u r such a mood spoiler u know...erghhh"poor karun, she's really annoyed!
"Vaise karun, u talks as if u wanna marry him...but he's married u know..."said khushi while taking a seat besides her sister on the sofa.
"Yep I know and I don't want second hand persons as my life partner too..."said karun with a fallen face. "But I already has some conditions for the guy who wants to marry me..."said karun.
"Oh really? Wat r they?" Khushi is seriously eager to know. Well, their parents had gone to some relative's house and karun has day off to her school that day, and khushi will leave to college in half an hour or so. So they r just having some conversation.
"First of all, he should have green eyes..."started saying karun. "He should b as tall as hrithik and should have muscled body and should dance so awesome, and should possess a charming smile...and..."karun gave a gap and looked at her didi.
"And?" Asked khushi raising her eyebrows.
"His name should b one of names of Hrithik's character for example, rohit, raj, ARYAN...like that..."she finished saying her conditions.
"U will b turned into old person before u find a person having all these qualities..."said khushi with a sarcastic voice gathering her college bag from the table nearby sofa.
"Uuuuu...."karun threw a plastic ball which she had been holding till then into khushi's direction.
Khushi laughed out loud and said "ok I'm leaving for college now. U have lunch in time, don't forget by burying ur head into books ok? Bye bye tc..."she said in one go and after placing a small peck on karun's cheek she left to college. She knew how studious her sister was.
"Hey bhagwan...make my didi to find my jiju so that I can pull her legs and irritate and mame her blush her so much like she's irritating me now in the issue of my hrithik...plz plz plzzzz let her make him soon na...."karun muttering while folding her palms with a cute puppy face. She didn't know that god had already hear her prayers and was going to grant her wishes soon, VERY soon!!
*************
(Khushi's POV)
I was in bus stop, waiting for the bus to come. Even though I was looking at the direction where bus comes usually, I knew that I was not looking for the bus but for the person whom I saw the day before! I was just hoping to have a clear view of him so that I can capture his image in my heart forever. "Heart? Y are u thinking like this even!" My mind questioned me.
"Oh common...its just I might b curious to see that dream man in real!" I managed to answer my mind. "Oh really?" It questioned me sarcastically. I chose to ignore my mind's questions for a while and kept on looking here and there and frequently in that direction where he came yesterday. "He might b late yesterday that's y he needed to run to catch the bus..."I thought myself. I looked at my wrist watch and found out that the bus may arrive at any time now. "Y he's not coming yet....bus will arrive soon as its time..."I muttered and started playing with my duppatta in tension. Soon bus arrived and with a fallen face I stepped into the bus. I didn't know y did I chose this bus when all my friends were in another one. May b its bcoz my heart asked me to step into the bus.
The bus was so crowdy that I stood with very difficult. It started and after some minutes, even in that traffic sounds, I heard a musical laugh. My heartbeat started raising up and I felt like to find out the person who owns that musical laugh. With difficult, by making excuses, I managed to step into the direction of the laugh and the moment when I found out the owner of that laugh, my world stopped for few seconds. There...he was there standing near the back seat. Laughing so freely. May b over some joke of his friends who stood in the vicinity of him.
"That's a musical laugh, isn't it?" My mind asked me and I was so lost in even to answer it. I stood at the point and on knowing that nobody will observe me in that crowdy bus, I kept on looking at him. He had worn sun glasses over his eyes and I felt like to remove him so that I can watch his eyes. As if, he listened my heart's talks, he removed his glasses giving me a boon of watching his eyes.
His eyes- they r so expressive. He again laughed and that laugh was being reflected by his eyes. I'm even ready to dig into this same spotting on watching those same eyes.
I wanted to tear my gaze away from him but I couldn't! "Plz put sun glasses on..."I prayed silently and again as if listened me, he put them on and looked towards my direction. I tore my gaze towards the opposite side and closed my eyes in order to control my raised heart beats.
"Damn! Wat happened me! Godddd...!!"I muttered myself...! Well, it will b a big white lie if I tell that I didn't like him! I started liking him from the day he started coming into my dreams. Girl! I had a crush on him...And now, seeing him like this directly, I couldn't control my heart!
"Let's see wat god is planning!" I muttered in my mind. First showing this man in my dreams and now showing him directly and made me fell in love with him. Yes, I, KHUSHI KUMARI GUPTA, fell in love with this MAN whose name I didn't know yet. Now let's see how will god unite us! Don't know y, I'm strongly feeling that we were made for each other!!!
**************
(Arnav's POV)
As I got into the bus as usual by catching it at the last moment, I observed that bus was fully crowded. Unlike other days, I felt a strange feeling as if something was going to happen. I ignored that feeling and started talking to my friends. Payal said some joke and so I started laughing. While I was laughing, I felt like someone is asking me to remove my sun glasses. I removed them without my own knowledge as if someone hypnotised me! I was again talking and this time rahul said some joke.
"Arnav, wear ur sun glasses or else many girl may drool over ur eyes" said shila with a teasing voice. I just wore them but somewhere I felt like along with shila, someone was asking me to wear them back.
With in some seconds I felt like someone was observing me so kneely and without my knowledge I looked at some direction which my heart asked me to look at...!
"Wats happening? Today is being strange for me...."I thought myself.
**************
(After some days)
Its been few days khushi saw him. From that time, she has been getting into the bus at the same timing. She used to get his glimpse during mrng journey only. She started to think about him many times a day. She didn't know y she strongly felt that god had created him just for her! Even though she didn't know his name, she wanted to just go with the flow if time.
Right now, she's in bus. She searched whole bus but didn't find the king of her heart's kingdom. With a sigh of disappointment, she stood near a seat. That day bus was not completely crowded as other college has holiday over some issue.
She felt like something had fallen on her foot and looked at it only to find a purse. She looked towards her front direction and find out that some girl was going towards the exit.
"Excuse me miss..."she called her and bent down to take out the purse. She stood up and got little surprised on finding HIS friend.
"Yes? Did u call me?" That girl asked.
"Uh...yeah...ur purse..."said khushi coming out of her surprised state and handed the purse to that girl.
"Oh thank u so much..."said that girl with a wide smile and took the purse.
"U r welcome..."said khushi with smile.
"By the way I'm payal..."she extended her hand introducing herself. Yep, it was payal-arnav's friend.
"Khushi...I'm khushi..."she extended her hand and shook payal's hand.
"Nice to meet u khushi...my stop came. I need to go. Thank u again."said payal and after getting a "bye have a nice day ahead" from khushi, she get down from bus and went towards some shops.
"OMG! Did I just now talk to his friend?! When will I meet him?!"she thought frantically! Well, unknown to her, she would meet him SOON...!
************
Ok girls, here I'm updating the next part. Thanks to all who had commented on the previous update. Sorry I'm in a bit hurry so can't mention the names individually but my sincere thanks to all of u!
NOTE: guys plz comment,if u can't comment at least press thank u button! Lack of response seriously discourages me! Ur comments give energy to me to write further update as soon as I can. I hope u understand it. I'm waiting for ur comments.
With love,
Krithika...!
Voting: (Total Votes: 17)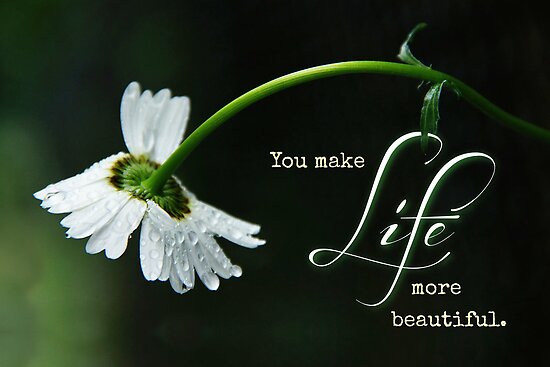 Dec 17, 2016
update-5 (By Krithika_Rshi) (Thanked: 27 times)
(Khushi's POV)
(After few days)
That day, after I met payal accidentay, obviously I was so surprised! The very next day, when I get into the bus usually, she waved at me and call me to come to her. I went to where she had stood up in the bus. She greeted me and introduced me to her friends-shila,rohit and rahul. She told them how did I return her purse the previous day. We all get to know in which college we were studying and all.
After that day, me and payal kept on meeting every day. But I didn't see HIM with them all these days. Its has been 10 days since I met payal. And its truth that we both became good friends. But still I couldn't ask her about why HE was not coming with them all these days. Even some days rohit and rahul would b absent. I badly wanted to ask them about HIM and wanted to know about HIM. Sometimes I mentally face palm myself for even not KNOWING his name but still kept on thinking about HIM all the time! Yep, nowadays my world has changed drastically. Me, a girl who's obviously a book warm and couldn't think of anything when I was studying is now started day dreaming about HIM. I doubt if I didn't meet him again, I would b becoming complete crazy.
"If I get any opportunity today, I'll ask payal about him..."I thought. "I'll ask logically so that she shouldn't doubt that I likes him...I have an intelligent brain na.."I chuckled slightly at that last line.
Right now, I stood at the bus stop waiting for the bus to come. There, then came my bus.. Haha nowadays I'm seeing this bus equal to my shadi ka doli! Funny right? Yep, I'm becoming totally crazy nowadays just like my baby sister!
I got into the bus as usually finding it crowdy. I moved towards the last seat of the bus just to meet payal and her friends. Obviously they all would b at back seat. I found payal and shila there. Neither rohit nor rahul too presented there this time.
After sometime, finding it an opportunity, I asked "y didn't ur friends come?"
"Oh they...they went to help my friend as he's participating in one competition which was going to b held in two days.."said shila with a smile.
"Oh..."right at the moment I don't know how to extend the talks further.
"U all are close friends, aren't u?" I asked again.
"Yep. We are..."this time it was payal.
"Hmmm....there was another guy in ur batch na?"I asked after some seconds.
Both payal and shila looked at each other and asked simultaneously "how do u know about this?"
I just tried to manage my awkwardness and answered "ahh actually I saw someone pulled him up when he tried to catch this running bus on the first day..."
"U saw him on that day?"asked payal.
"Yeah...I was at bus stop so obviously I saw him..."I tried to sound so casual.
"Oh...ya he's our friend..."said shila.
"Oh acha...y did he run like that on that day?"I know I was so stupid to ask this question but even I didn't know y did I ask it.
"Bcoz bus got already moved so anyone would run to catching a moving bus right?"said shila with a wink.
I looked aside embarrassed.
"Oh shila...don't pull her legs..."said payal and turned towards me before saying "he likes to catch the bus by running that's y he always catch like that every day..."
"Oh..."I said. "Y he's not coming with all of u then?" I asked.
"He's participating in one competition and so going to college early daily to prepare for it..."payal told.
"Oh...wats his name?" I asked tried to sound as casual as I can.
They both looked at each other and said in unison "arnav....arnav Singh raizada..."
I just smiled but my heart literally did all type of dances-classical, western and all... "Arnav..."I muttered with in my mind. "Arnav and khushi..."I thought again that I didn't recognize the stupid smile that had automatically formed in my lips with out my knowledge. "Ocean and happiness...wow both are infinite...wat a combination..."my mind started thinking crazy! Being into my own land, I failed to notice the knowing look and smirk on shila's and payal's faces.
"Do u want any other information about him?" Asked shila putting a fake innocent look on her face.
"Ah?"I was just brought back to the earth from my fairy land of us-arnav and khushi!
"I can tell u more information about arnav. He's a cheerful guy, very talented, nice person, handsome, doesn't have any bad habits except catching bus while running..."shila being a crazy creature told in a single go.
"By the way, he doesn't have any girl friend and never be in any relation...but I can say one thing, whoever get him as a life partner would b lucky to get such a understanding husband...HE DOESN'T HAVE ANY GIRLFRIEND...."this time it was payal. She intentionally repeated the last line by stressing the line. Just then I understood that they both got doubt that I had feeling on him.
"Y are u telling me all these?"I asked bewildered.
"Just like that....just for information...it may b useful naaa...."they both said in unison.
"I don't want...I don't care if he has gf or not..."I said and looked aside.
"Expected...."again they both said in unison. Gosh! How they r managing to say same words at a time?! I really wonder.
"Wat u expected?"I asked with a frown.
"That u don't care about his information..."they said in unison again.
I just kept quite not wanting to prolonge the discussion further so that I couldn't b more embarrassed!
"Acha...don't worry...I will introduce u to him tomorrow..."said payal.
"Wat? No no...no need of it..."I felt increase in my heartbeat all of sudden. The mere thought of meeting him personally made my heart jump with nervous and anticipation.
"Hey khushi...u don't care about his details na...so chill and meet him..."said shila. I just smiled that's it.
Thank god, to my luck, our stop came. We all had same stop. But I need to walk towards an another road which was besides payal's college while their college is right besides the bus stop. Well, it was time difference of the buses that's y we didn't meet before. While payal and shila left saying a bye to me, I started walking towards my college.
"Will they really introduce me to him tomorrow?"I questioned myself.
**************
(Next day)
Today, I'm again at bus stop waiting for my bus. Last day I had been thinking about meeting him. But when I returned to home, my crazy sister's non stop talks distracted me somehow. But now, again I'm feeling nervous. I looked at my palms which were so sweaty and my knees r jelly! I wept of my sweat from my forehead and lift my face. Bus came.
As usual, its crowdy and somehow I managed to get into the bus. While walking into the bus and towards the last seat by trying to make a move, I felt someone's leg in front of my leg which caused me to slip and about to fell down.
But a pair of arms hold me before I fell down. When I lift my orbs to look at the person, I found the eyes which had been hunting my dreams all these days. Yes! It was him who hold me. I felt like did he have any electricity in him that I felt a shiver when he hold me. His one hand behind my back and other at my waist holding me perfectly so that I wouldn't fell down. I hold his shoulder with my left hand while my right hand hold my bag that was hanging in my shoulder. Wat a perfect pose it was! Just like a movie pose! I'm even ready to b like this all my life just to looking into his eyes. His eyes-they were reflecting something else I.e., admiration! Wait, wat! Admiration? Yep, he's admiring me....omg! I can't believe that my crush is admiring me! I wanted to jump up and down with happiness just like a child but I was so captured with his eyes that I even couldn't move a nano inch from his hold. He blinked his eyes very slowly as if testing it as a dream or reality. I lowered my eyes with shy(bcoz of his constant gaze)for a second and again looked into his. He moved his hand slightly which was at my waist. I gasped lightly with his touch. He jerked lightly and made me stand on my own feet.
***************
So, how's it? Ok I'm in little hurry so will reply to ur comments later...but I would like to say my sincere thanks to those who had commented! Will b waiting for ur feedback on this update. Thanks again.
With love,
Krithika..!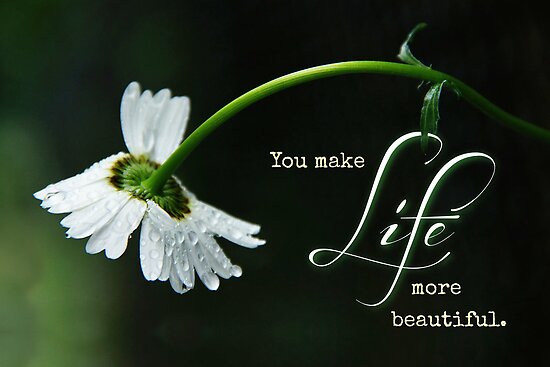 Dec 19, 2016
update-6 (By Krithika_Rshi) (Thanked: 28 times)
(Khushi's POV)
He made me stand. At the same time, payal came.
"Are u ok?"it was he, yep! He asked me...his voice being concern and husky!
"Ha khushi are u ok?"asked payal.
I just managed to nod my head and again looked at him from the corner of my eyes.
"Khushi?" He asked.
"Yep...she is khushi...my friend" payal told and turning to me, she said "khushi, he's arnav...my friend".
He gave a smirk and with a wink forwarded his hand for a shake. No need to say that my heartbeat suddenly started thumping hard with his wink. But somehow I managed to forward my hand and with a quick shake withdrew it too. Both arnav and payal looked at each other with a smirk. Seems like payal told about me to arnav.
"Oh God! I hope she didn't tell him that I asked about him yesterday...."I thought while embarrassing shot through me!
After that she i.e., payal started talking normally and even shila too engrossed. Rohit and rahul too came that day. Even HE i.e., arnav too involving in the conversation now and then but....but I didn't miss the way he's stealing glances towards me now and then. Omg! I was blushing slightly. Me-the great khushi Kumari Gupta too knows how to blush! Wah, what a discovery..!! Well, all credits goes to Mr.Arnav, arnav Singh raizada..!!
(End of POV)
*******************
(At nyt)
Arya sat on bed with a pillow in his lap. He's looking at his elder bro with weird gaze.
"Something might have happened to bhai...."he thought.
"Bhayya?"he called.
"Hmmm..."arnav replied still looking at the ceiling with a smile. He was lying on the bed with his left palm under his head while right palm resting on his tummy.
"Bhayyaaa....''arya called little loudly this time.
"Uffooo arya I'm not deaf. Tell me wat u wanna talk?"said arnav with irritated voice.
"Did anything happen to u?"asked arya.
"Wat?"arnav asked with confusion.
"I mean anything like fever, malaria,tiphoid?"asked arya with an innocent look on his face.
Arnav understood wat arya is hinting to and so said "u idiot...shut ur mouth and sleep"
"Or else wat bhayya...u r behaving weird from evng, losting and thinking about something or better to say SOMEONE dreamily....so I thought something might have happened to u like fever...I mean LOVE fever...."arya stretched the last sentence.
"Shut up and sleep little boy..."saying this arnav turned aside and closed his eyes.
With a pout arya too lied on bed while covering himself with a quilt and said "I thought u might have met my Bhabhi today...I thought to tease u too but u pour water on my attempts...u bad boy..."with a pout arya closed his eyes to sleep.
As soon as arya closed his eyes, arnav opened his.
(Arnav's POV)
My stupid brother, I chuckled. I should say, he's so crazy and dramatic unlike me but I like him so much. His cute antics make me smile and laugh many times. Well, sometimes he irritates too with his dramebazz. Slowly my thoughts drifted to wat he told... LOVE fever? I don't know!
Khushi....I had been listening about her from payal,shila,rohit and rahul from some days, from the day she returned payal's purse. Yesterday when I was talking to payal and shila, they told me about the incident where khushi indirectly enquired about me. They also told me that she might likes me that's y tried to know about me.
"Arnav...I'll introduce her tomorrow to u..."payal told yesterday.
"Ya...and I'm sure she likes u so much..."Shila added.
"Ha...come through bus tomorrow na..."asked payal.
"Girls, common...don't b crazy....I have competition in two days and I need to prepare for it as I promised kiran sir..."I tried to not agree with them but shila's and payal's emotional blackmail made me to agree with them and thus I get into the bus today. And I'm glad that I did so.
She was about to fell down in bus today and I unknowingly held her so that she shouldn't fell. Hehe our pose was like a perfect movie pose. I held her at her waist. God! She's so patite...she looked into my eyes directly. Her eyes hold so much innocence and love! Yep, her eyes reflected her love towards me...no doubt that I admired her simplicity. All of sudden she lowered her eyes with shyness due to my constant gaze. I was amused and slightly moved my palm which was at her waist. She gasped at my touch. Her gasp only made me come into this world from my other world where only we both were present. I recognized that we were not alone but in the bus and made her stood on her feet. By then payal came there to enquire how's she and introduced it to me. I smirked on knowing that she's khushi and extended my hand for a shake. I felt her slight shiver and quivering lips...her LIPS...thank god none including her observed that o was glancing at them now and then along with her eyes. I even got most unusual thoughts while looking at her lips...! I observed that she was not involving in the conversation. I thought she must b nervous around me...I thought to make her involve too but by then our stops came. She just said bye to payal and other four, but didn't say bye to me...but she gave a longing sad look towards me and went to her college.
"I wish I could meet her again...."I thought and without my knowledge, my sweet sleep occupied me.
*************
(At the same time in khushi's room)
"Didi...wat happened? U seems so lost and happy today?"asked karun while closing her books.
"I met him and talked to him today karun..."told khushi.
"Him? Who?"asked karun with confusion.
"Arnav...that guy who came into my dream...arnav Singh raizada.."khushi told.
"Wow his name is arnav? That's a cool name. Payal didi introduced him to u?"asked karun. Yep karun knows about payal.
"Yes...."with that khushi told wat happened in bus.
"Hahaha didi even though that pose was little filmy, but that was romantic...."karun said with a wink.
Khushi blushed in return.
"Oh wow! I should thank my jiju to teach my didi how to blush ...."karun pulled khushi's cheeks playfully.
"Karun....shut up yaar...."told khushi with more blush crawling on her cheek and she immediately lied down on bed and covering herself completely with a quilt.
"Hahaha oh god! Thank u sooooooo much for making my didi to meet my jiju so soon, now I can tease her and irritate her just like she does in mine and hrithik's case..."karun muttered while folding her palms.
****************
Here is the next update....I know its short while comparing the previous one. But I just planned the update till there only.
@Londoner, Lily30, Noordina, Agnee, nandinisankaran, anonymous, jaishrik....thank u so much for ur valuable comments.
Will update the next part tomorrow or day after tomorrow.
With love,
Krithika....!!
Voting: (Total Votes: 16)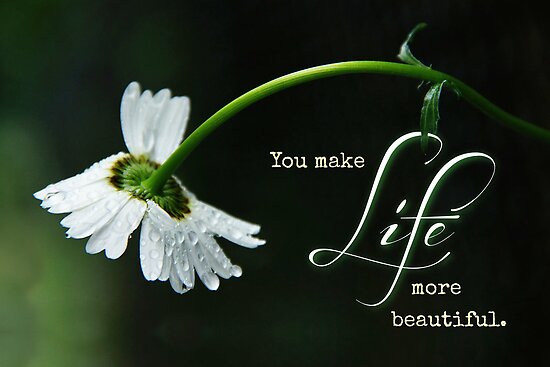 Dec 27, 2016
update-7 (By Krithika_Rshi) (Thanked: 29 times)
(Khushi's POV)
I sighed....I sighed-a sigh of nervous. Nervous, yes I am! Standing in front of the mirror, I looked at my palms which had beads of sweat. "Oh god!" I muttered and quickly stepped towards my bed to take towel and wiped off the sweat from my palm. I picked up the wrist watch from the bed and wore it with a shiver. I sighed again and sat on the bed with a thud.
"Oh god! I don't think this is going to b happen!!!!" I muttered loudly. I found a glass of water in front of my face and looked up. There I found karun with a smile on her face. I took glass from her hand and gulped it down in a quick one go. I again closed my eyes and covered my face with both my palms, trying to relax myself!
"Didi..."karun called me while taking a seat besides me. Neither I responded nor I looked up towards her direction.
"Y this much of nervous and tension? For that competition?"she asked me putting her hand on my shoulder. I still kept quite.
"Its only one of the reasons go ur tension right?"she said with a I-Know-It look on her face. I instantly looked at her with my shocked expression.
Understanding it, she told "u r nervous to meet ur dream man AGAIN... That too in HIS college..."it was not a question but a pure statement.
I quickly hugged her and told "I don't know" my voice cheated me and that sentence came out as a small whisper. Well, to b frank, even though I told her that I hadn't known about y was I nervous, then it would b a pure white lie. Bcoz I knew, I knew that I was nervous not only for the competition but also for meeting him AGAIN. I couldn't sense how my heart is beating fast just with his mere thought as if I got acidity or low blood pressure! After I met him day before yesterday, I didn't meet him yesterday. He didn't get into the bus yesterday and I got to know from payal that he went to college earlier to prepare for the competition. Thats when I told them that me too going to participate in the same competition.
Yes. I'm participating in the same competition. This competition is a big one and our college selected few of topers to participate and I'm one among them.
"Didi...relax and do ur best ok?"karun said after hugging me back and patted me. I just allow myself relax in her warm hug and encouraging words. My baby sister, even though she's crazy and 5 years younger than me, knew me very well and also knew how to handle me. After some seconds, I came out of her hug and went to mirror to have a final check of my attair.
Wearing a purple colour modern kurti with a black legging, I looked somewhat official and decent. I put my hair in a ponytail and pulled my pony on my right shoulder. A simple set of fancy ear rings and a chain with small butterfly pendent completed my looks. I pulled out rose flavoured perfume from the dressing table and applied it. After applying kajal and eyeliner to my eyes, I applied pink colour lip gloss to my lips and smiled at my reflection after putting a small bindi between my eyebrows. In some seconds, I again started checking myself again as I felt like I forgot something.
"Don't need to check that much didi....jiju will b flat with ur simplicity only...."karun said with a mischievous smile on her face.
I rolled my eyes and said "uffooo seems like I forgot something." And I kept on looking at my reflection.
"Kajal,done. Eyeliner,done. Lipgloss and bindi, done. Wrist watch, done. Hanky, its on the books. I wore neck chain too. I took the necessary items for the competition too,then wat did I forget?" I was muttering myself.
"May b this one didi..."I heard karun's voice and looked at her direction. There she stood near study table showing my college id card.
"Yes yes yes....I forgot id card..."I said and with a bright smile I took it from her and kissed her cheek before I took all items and went to downstairs. She too followed me. She was in her holidays for few days as her exams got completed yesterday.
After completing my breakfast I left to college I.e., HIS college. Today as I'm going too early than usual (as I need to attend competition) my day is going to drop me. Before I left karun wish me all the best following my a wink. Well, should I say wat her wink meant? Obviously she's hinting HIM.
*****************
I reached HIS college. All the confidence I had till then flew away as soon as I stepped inside the college. The college was peaceful unlike daily...may b its bcoz there is one hour more till the college starts.
I was walking through the way that connects to the entrance and towards the ground while thinking about HIM. As per my guess, he would have reached by now. Or is he on his way? When I was in my thoughts, I heard someone called out my name. Well, I can recognize that voice, the voice of the person who's the ruler of my heart right now! Even though I heard his voice only once, it got imprinted so deeply in both of my heart and brain. Y wouldn't it? After all, I LOVE HIM. I took a deep breath before I turn around. There, I found him running towards me with a slow pace just to catch me.
"Hey hii..."he said with a bright smile which reached his expressive eyes.
"Hi..."I managed to not stammer.
"Where were u lost? I called u when u were at entrance itself...."he said while managing his college bag which was about to fell down from his shoulder.
"U called me?"I asked being confused.
"Yes. I saw u when u were getting down from bike...that's might b ur dad I think and so called u..."he said with a smile. I didn't miss how his eyes twinkled with that smile and how he talked animatedly to me with actions of his hands.
I was lost in him so I didn't respond for some seconds. He smirked and called me again.
"Uh...ha...I didn't hear ur call. May b bcoz of sounds of horn of the vehicles on the road...and yeah, he is my dad..."I managed to utter. Gosh! May b he would b with me all day as he's too taking part in the competition and I'm not acquainted with his college, but the question is how could I manage my heart from getting lost into his that sparkling smile and twinkling, expressive eyes when he's speaking like this animatedly that too in front of me! I face palmed and smack my fore head mentally! If I'm not wrong, he might have recognized that I lost in his words that's y didn't answer him instantly. That smirk on his face is telling this. Right now I'm so embarrassed that if I have magic cover of that harry potter, I would like to cover myself with it so that I couldn't face his teasing glance.
"Oh that's nice...but...u in our college?"he left his half question.
"Ya I'm going to participate in today's competition that's going to b held in ur college...so....."I said this time with a better state of smile than earlier.
"Oh wow that's nice...me too participating in it..."he said and...he SMILED, that too he gave a wide smile which obviously reached in his eyes.
"Oh no! Don't smile again please...!!"I thought myself.
"Wat?"he asked amused. My eyes became wide as I recognized that instead of uttering those words within myself, I whispered them little loud! "Oh god! Wats happening me?!"I thought and said "nothing.... I'm just saying that payal told me yesterday that u r too participating in it..."I said and quickly turned around now facing the ground and while closing my eyes cursed myself for behaving as a weird person ever. Well, I'm not a weird person but today I'm behaving like an ALIEN unlike ME.
"He surely has a BIG effect on u khushi..."I heard my mind's voice. By then he reached besides me and we both started walking towards the ground where there were benches. There is still time for the competition and college to get started so we just thought to sit down on the bench and get relax for sometime. In five min I got relax from my lost state. Actually I found that he's a jovial person and made me feel free around him unlike few min back. We started discussing about our studies and competition.
"Oh no i totally forgot, did u had breakfast?"he asked me.
"Yes i had. U?"i asked.
"Hmmmm half...."he muttered and opened his bag's zip.
"Wat? Half?"i was confused.
"Yes i had only two puris at home..."he said and pulled out a tiffin box from his bag and said "and brought three puris so that i can eat here...."he said with a exciting smile on his face.
"Puris...."i made a face. Well, he doesnt know that i dont like puris,does he?
"Haa...come u too have one puri....it would b so tasty...come take it..."he said forwarding his tiffin box.
"No no...its ok...."I tried my best to don't make an irritated face towards those puris.
"Khushi common... Don't b formal, we r friend right? U can have these without any formalities or shyness....eat..."he said with a smile.
"Not like that arnav...."I said
"Then?"he asked again.
"Actually I don't like puris...."I said with a sheepish smile.
"Wattttttttt......"he screamed on top of his lungs that I needed to close my ears so that they wouldn't get bleeding as a result of that much sound. "Don't u like puris!!?"he exclaimed.
I shacked my head. He still has that shocked expression on his face. "Did I said that I eat humans that he is this much of shocked?"I thought.
As he is still looking at me with that wide eyes of his with open mouth, I said "they would b so oily na that's y I don't like them...."
"I pity u khushi I pity u...."he said opening his tiffin box.
"For Wat?"I asked confused.
"For missing my mom's handmade puris....mmmm....yummyyyy"he said while smelling the aroma of those puris with aalu curry.
I giggled and asked "u like puri?"
He said "yessss soooo much...specially puris that were made by my mom along with aalu curry...."he said making piece of a puri and too curry with it and put it in his mouth.
"Mmmmm....yummy..."he said savouring the taste.
"Khushi...u should try it....see these are not oily too....plz have one puri...for me?"he asked with puppy face. How can I resist him when he added those last words-FOR ME at the end? I smiled and nodded my head and he, with a bright smile put one puri and some curry in the lid of the box and gave it to me.
I took it and tore a peace of puri and took curry with it and put it in my mouth and started munching. He's looking at me with expecting eyes.
"How's it?"he asked.
"Mmmm its really yummy arnav....so tasty...."I said. Well its the truth too, its tasty...I don't know may b bcoz it was given by arnav or its really tasty but I found it worth eating.
"See I told u na....meri ma ki hathon mey jaadoo hai...."he said while tearing the puri.
"U like ur mom so much right?"I asked with a smile.
"Yes I like her so much. She's my best friend...I am a chatterbox in front of her and tell her everything that happens in my day..."he said with a bright smile. An excitement of a kid reflected in his voice.
"BTW khushi, do u know cooking?"he asked all of sudden that I chocked. He quickly removed water bottle from his bag and handed it to me.
"Yes I know..."I said after drinking water. He didn't see the mischievous glint in my eyes. "I know how to cook Maggie in two minutes..."I said.
He looked at me with amu****t and late giggled.
"So that means, u don't know how to cook?"he asked.
"Obviously, I'm kind of a bookworm girl so never involved in cooking..."I said as a matter of fact.
"Okk..."he said and started eating his those puris. One thing was cleared that he loves puris and more than that, he loves his mom. Seems like its time to me to learn how to prepare puris. I remembered karun's wish- "im praying to god that my honewala jijaji should love puri so much…then I will see whether u make puris or not…." These r her words on that day.
"Karun...seems like god had listened ur prayers...arnav likes puris..."I thought with a light shy smile on my face.
***************
So here is the next update. Waiting eagerly for ur feedback.
@shila, Lily30, jaishrik,noordina...thank u so much for ur valuable comments dears :)
Will meet u with the next update as soon as i can.
With love,
Krithika...!
Voting: (Total Votes: 20)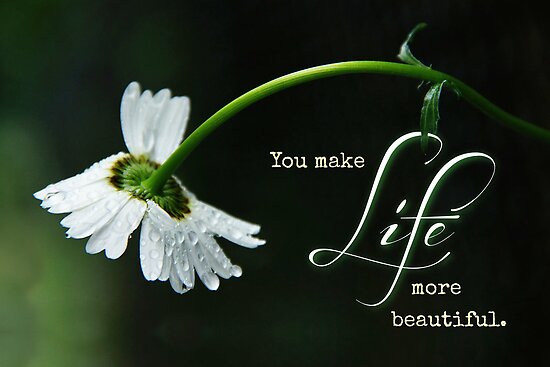 Jan 6, 2017
update-8 (By Krithika_Rshi) (Thanked: 34 times)
"Hey u both r here....I'm searching for u only..."payal came there when arnav was putting last piece of puri in his mouth.
"Hawwww u ate puris alone without giving me?"she asked on seeing him eating.
"Yes yes....today I gave the honour of eating my mom's hand made puris to khushi....try ur better luck next time..."arnav said playfully.
"Okk boss...."payal replied with same playful tone. "I think competition is going to start...go to the auditorium.."she added. Both arnav and khushi nodded their heads.
"All the best khushi..."said payal hugging her. She looked at arnav and said "I won't say all the best to u..." Arnav chuckled and said "as if u r queen elejebith that I'm dying for ur wishes..." Payal glared at him and said "I'm sparing u now as u have competition"
"As if u will straggle me if I don't have competition..."said arnav with a smirk.
"Erghhh....this guy..."muttered payal and said "don't eat khushi's Brain like u r eating mine now. Take her to auditorium and do ur best both of u..."saying this she went from there not before glaring at arnav.
"Awwww poor she.... Y did u pull her legs like that..."asked khushi.
"Bcoz its so fun in irritating her u know..."he said. "We both r friends from more than 3 years and she's like a sister to me...its brother's basic right to irritate their sisters as there will b so much fun in seeing their irritated expressions..."said arnav and smiled lightly. Later they both went to auditorium as the competition was going to start in few minutes.
**************
He looked at khushi who is almost sweating in her nervousness. She's fidgeting with her fingers.
"Are u trying to break ur fingers or wat?" He joked as if trying to make her ease.
She sighed and said "not like that arnav...but..."
"But?"he questioned with a smile. "U r nervous right?'' He asked. She just managed to nod her head.
"Don't b nervous and tensed khushi. Just relax and do ur best and leave the result to the judges...."he said with a smile. "Common take a deep breath t calm urself" she took as per his instructions. He started saying encouragement words to her.
"U must have participated in many competitions before too na? That's y u r so cool and relax....but see this is my first time and I'm all tensed."said khushi with a pout.
"Actually khushi...even I'm participating for the first time..."he said with a smile. She looked at him with shock and said "wat? Really? But u r not at all feeling tensed na...."
"Ya bcoz I am very confident about me..."he said. "Actually I wouldn't have participated in this competition but kiran sir asked me to participate and I'm a big fan of him and respects him so much that's y taking part in today's this event."he said.
"Oh..."she said.
"Khushi....be confident. Wen u explain them about ur work, concentrate on ur language and body language. U should b formal and humble at the same time. Observe the judges reactions and according to that, proceed ur way of explanation... Ok?"he suggested. She nodded. It was two rounds competition. Each participant should come with a project work. The judges for two rounds varies. In first round, the participant should explain their paper work and some participants will b filtered. In second round the selected participants should give power point presentation and should answer the questions or doubts of the judges and also other participants. Many participants were taking part in this competition.
"And I'm sure u will b entered into round 2 too, then when u will b giving PowerPoint presentation, consider that whole room is empty and give presentation like u r explaining to urself in formal way...upon all these, b confident but never b over confident ok? And dont b feared at all....if u fear, this world and people scare u more...."he said. All the while khushi kept on listening his advices with a nod like an obedient child. His confident words and powerful inspirational voice had their own impact on both of her mind and body. She felt some new energy with his words and all the previous nervousness flew away from her.
**************
Its evng. The competition got finished and as college hours got completed, all students left the college except the participants. As expected earlier, both arnav and khushi got selected to the round two and so are in the campus still.
Bcoz of the competition, a flower of friendship blossomed between the two persons. Whatever may b the result of that competition, the result of this friendship will b interesting!
After left from the college, they reached the bus stop. As its past college hours, they needed to wait for one hour for the next bus to reach.
"Oh god! We need to wait for one more hour..."she sighed.
"So wat.....we can talk more right...."he said straightly looking at her. She looked at him with surprise for a moment. And averted her eyes in the Nick of time. But she didnt fail to notice that admiration in his eyes at that moment. She looked at the sky which was being clouded slowly. A slow and cool breeze started to wave its hand towards the people telling that it will b rained in few min.
"Wow wat a lovely weather right....?"she asked adjusting her hair strands which were falling on her face while looking at the sky.
"Yes sooooo lovely..."he said. She didn't look at him. If she looked, she would have known that he's referring her but not the weather. Where as on the other hand, arnav sat on a railing with his arms folded. And he's admiring Khushi. She looked like a freshly blossomed Jasmin flower which waves its petals for a cool wind.
"In this lovely evng, in this cool weather, if we had a pani puri...then it will b awesomeeeee....."she said and smiled widely. He kept on looking at her lips and he couldn't say wat he felt like to do in that cool weather. He felt strange for his unusual thoughts and shakes his head with a smile. He looked at his watch and then at her. There is still 45 min for the bus to arrive.
"U wanna eat pani puri?" He asked.
"Yes...."she replied with a bright smile.
"Ok come...."he said and signelled her to come with him.
She looked around and said "but there is no pani puri stall here na arnav..."
"There is one stall at few meters distance from here. We can b back in 30 min..."he said. And they both started walking towards the stall.
After they came back, the bus arrived in 5 min. They both get into the bus. She sat on one vacant seat. He joined her. She almost plastered her back to the window with nervousness. After all that was the first time she was that much close to a man other than her dad. That too whom she liked oops correction...whom she LOVES.
"Relax khushi...I won't eat u..."he said with a smirk. She chuckled and in few seconds got relaxed. They started talking on random issues.
They got down the bus stop when their stop had come.
"So..."he said.
"Stop came and....I need to go to home too..."she said with low tone not wish to go. This day was a memorable day in her life. She spent most of time in his company. And also she found out that arnav is caring and nice guy.
"Okkk...."he said putting his hands in his pockets.
She extended her hand for a shake. He joined his hand with her. "Thanks for ur company arnav...and thanks for the tasty pani puris too..."she said following a smile.
"That's my pleasure young lady..."he said and smiled. She turned around to walk towards her home not before bidding bye to him.
"Khushi..."he called her. She turned around and looked at him.
"By the way, I don't like pani puri..."he said.
"Wat? But u ate pani puris na that too two plates..."she asked with surprise in her tone and shock on her face.
"Yes...bcoz...."he said while walking backwards.
"Bcoz?"she asked, her heart started hammering.
"Bcoz I wanted to eat it bcoz YOU like it...."he said with a smile stopping on his tracks.
"But why?"her tone came as a whisper.
He looked down and give her a shy smile and ruffled his hair and looked at her again. Giving her a shy smile again, he turned around and said "see u tomorrow at the same place again khushi..." And started to run towards his home leaving a surprised khushi.
"He...he...he blushed!! He gave a shy smile...."she muttered and looked down with shyness. "Wat does he mean by that smile? Does he...does he likes me too?" She muttered while putting her palm on her drumming heart and started walking towards her home with a bright smile on her face.
*************
So...here is the next update. I'm eagerly waiting for ur feedback.
Thanks to all who have commented and pressed thank u button :)
@Lily30, noordina, shila, jaishri, lucky...thank u so much for ur comments dears :)
@Diya...thank u for ur comment dear.
But I didn't say lie. Yes I'm not updating this story regularly but I'm updating it weekly once or twice. And I'm updating my other story either daily or in alternative days. And I wrote that I update daily in THAT story only. As per my knowledge I didn't post any line like "I update this story daily" in this story ever. :) so I didn't lie. And to b frank, updating of this story us getting late due to various reasons. Few among are low response which made me feel like when people r not ready to read y should I update sparing my busy time; and my exams and planning of the story too...as I told earlier, this story is based on love story of a med girl with a hint of my imagination. So I need to put some scenes of her love story na so planning got little late that's y this update took some time to write. I'll try to update this story daily POSSIBLY. Thanks again for ur comment dear
With love,
Krithika...!
Voting: (Total Votes: 30)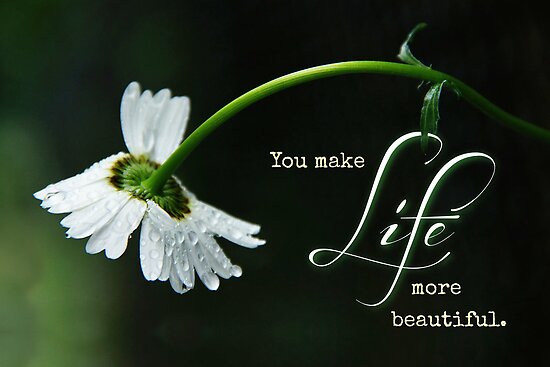 Jan 24, 2017
update-9 (By Krithika_Rshi) (Thanked: 25 times)
(Arnav's POV)
After closing my books, I came to the living room and switched on the TV not before ordering mom to prepare something to eat as I was so hungry. Well, when did my mom refused my demands especially in eating? ;) so she started preparing some snacks for me.
While pressing the remote buttons, I saw arya went to kitchen. I just stopped the play of changing the channels when I saw kuch kuch hota hai movie. I remembered khushi. Its her fav movie. KHUSHI- my love. A stupid smile spread across my lips as soon as I remembered her name! Its been some months since we met. I can't deny but I fell in love with her. Yes I fell in love with her the day we met in my college for competition. Its not love at first site but its something more precious and special than that. I like her nature, her way of talking,her talent, her expressive eyes, twinkling eyes, shy smile....I fell in love with her at the moment I saw her smiling face in that rain. I felt like to fulfill all her wishes and that's y took her to pani puri stall. I felt like to take every step with her all along my life and that's y I ate pani puri which I never liked until then! I couldn't stop myself from telling her that I ate them just bcoz of her. When she asked me the reason, I felt shy! Yeah! ME- arnav Singh raizada felt shy to tell her that I loved her.
The next day we met again in the same bus stop. In few days we became good friends and exchanged our numbers. Well, I knew that before we became friends itself we had fallen in love. I mentioned "WE" bcoz I knew that khushi loves me too! Her wandering eyes in search of me, her sparkling smile on finding me, her pinkish blush whenever I see her with constant gaze told me her heart's words! May b she would have fallen in love with me before I talk to her itself but I'm not sure about that. Its just that we both didn't express our heart's words officially yet!
While I was still in my thoughts, I felt someone shacking me vigorously. I diverted my eyes from TV to the person who shook me only to find arya there. He was looking at me by narrowing his blue eyes.
"Wat?" I asked totally confused with his look as I wasn't aware that he had been calling me from some time.
He put his palm on my forehead and neck and asked "r u alright? Or did u get possessed my some spirit or wat?"
"Wat the!" I muttered with amu****t.
"No wat the! I have been calling u from almost 10 min...where have u lost that u was just smiling with that dreamy eyes looking at the TV..."he asked in one go. Before I answered he again asked "wait...from when u started watching kuch kuch hota hai movie?"
"Just from few min back..."I replied with a smirk.
"Don't b smart ok? We know that u don't like this movie as u don't like the death of rani mukherji in this film....then from when u started liking this film?" He asked with an equal smirk. I choose to keep quite instead of arguing with my intelligent brother.
After some seconds he get up from sofa and went to wear shoes which he had kept besides door.
"I doubt that something might have happened to u....u r behaving weird nowadays....u r going to gym, smiling like a stupid for nothing but at a blank TV, and upon that..."he averted his gaze from shoe lays to me and said "see that dreamy eyes which look at no any particular thing as if u r smiling remembering some special person.... And..."he took a small gap and came towards me and said with slow tone "that small blush on ur face...u and blushing! Its a world wonder.....don't know wats the reason behind all these! I hope its not like some insect of the name LOVE had bitten u...."he said slowly so that only I could heard it.
"Shut up...."I managed to put up a serious expression by somehow. Arya chuckled at my expression and went out not before saying bye to mom and me. I changed channel And took my mobile and opened my Watsapp. I found a forward msg from khushi which she sent one hour back. By then mom brought hot hot pakoras and samosas for me.
"Hi good evng" I msged khushi. She's in online and so replied me immediately.
"Good evng..."she replied along with a sleepy smiley.
"Sleepy?" I messaged.
"Not really but I had slept and woke up just now."she replied.
"Oh I had closed books just now...how's ur preparation going on?"I messaged. Well, we started our preparation for final semester.
"Ya going well..but I just got headache at afternoon so slept for some time..."she replied.
"Oh how r u feeling now?"I'm being concerned.
"I'm fine..."she sent along with a smiling emoticon. "Wat r u doing?" She asked.
I took a snap of pakoras and samosas and sent that pic along with a tag line "munching them
"
"Wow....I want them too
I'm so hungry
"she sent.
"Come here...I will give u too...
"I sent.
"Mmm its ok... I'm going for walking..."she sent. "Hey u asked me one book na...if u come to bus stop, I'll give it to u..." She sent immediately before I reply to her.
A broad smile appeared on my face and I replied "I'll b there in 10 min..."
***************
(After 10 min)
I went to bus stand and found that khushi was not there. In two to three min, she came and handled me a book.
"Thanks...."I said. She gave me a bright smile. Its been two days since we met. Our colleges had holidays for four days. Our final semester starts in one month and so we started our preparation. We will have preparation holidays in 15 days.
"Ok come...."I said.
"Where?"she asked.
"To my house....where else? U want to eat snacks right?"I asked casually.
"Ummmm actually arnav....I think it won't look good if I come to ur house for the first time just to eat snacks...."she smiled sheepishly.
I giggled and replied "don't worry my mom won't mind..."saying this, I just hold her wrist and almost dragged her to walk along with me. After one min of trying of protest me saying "listen arnav, I will come another day..."etc etc she started walk towards my house. My house located at a distance of 15 min walk from the bus stand. Had u got the question "how did u managed to b in bus stand in 10 min when there is distance of 15 min's walk?" Then my answer would b, my eagerness to meet khushi made me run from my house to bus stop!
We reached home in 15 min and I rang the door bell. This khushi is still feeling awkward to come to my home to eat snacks and so almost tried to run away from there and she would have been succeeded if I wouldn't held her hand! By then mom opened the door and I immediately left khushi's hand and welcomed her inside.
I turned to Mom and said "mom this is my friend..."
"Khushi right?"my mom completed my words. Khushi looked at her with surprised gaze.
"Haha don't b surprised khushi. Arnav told about u many times. He's a chatterbox when he's with me..."mom told and looked at me with love filled eyes! Awwww mom's love! I love her...more than anything....even more than khushi!
"And khushi...she's my mom...my best friend...."I said while wrapping my arms around my mom like a kid. Khushi smiled and bent down to take blessings from her.
"Stay blessed khushi..."mom said making khushi get up.
"U both be seated...I'll come in a while"saying this, she went from there and I guided khushi to sofa.
While she's looking around the hall, mom brought snacks and placed them on the table along with water glasses.
"Aunty no no...no need of these!"khushi protested oops correction that's a FAKE protest. I observed how her eyes r eating those samosas. I literally giggled and said "khushi no need to act as if u don't want...I had already told mom that u r coming to eat yummy samosas..." My love literally flushed out with embarrassment! My mom sat besides her and put her hand on her head with affection and told "khushi don't b embarrass! Think like this is ur home and treat me similar to ur mom. U can ask me freely wat u want to eat and also u can eat whatever u want...." Khushi looked at her with smile and with a nod started eating those snacks.
She looked at me when I was munching crunchy pakoras and asked "but arnav u already ate na..."
"So wat...this is second round....maa ki hathon ki pakoras hai....hayyeeee"I said looking at them as if I saw some full cup of icecream which was getting ready to eaten by me! I saw her looking at me with open mouth.
"Don't look at me that way...nazar lagega..."I said and turned aside so that my back was facing her and pakoras in my hand were out of her site.
"Uuuuu stupid...."she said on getting that I was pulling her legs.my mom just smiled and got up and moved into the kitchen. After two min, she came back with cool drink glasses and we both literally snatched them from the tray and started drinking. Where as I'm a foodie but I eat only mom's hand made food with so much of like and khushi was so fond of mazaa and that's y she started drinking it with excitement. Later that we three started talking on random topics. Mostly it was me and khushi talking and sometimes we were dragging mom into the conversation. All the while I failed in noticing mom who's looking at Me with knowing eyes.
"BTW arnav u have an younger bro right?"she asked me.
"Oh ya. Arya. He has holidays and so went to some hangouts with friends just few min back..."I said.
"Oh k..."she looked at her wrist watch and turned towards mom and said "ok aunty I'll leave now....its getting late..." Saying this she again bent down to take blessings from mom.
"Khushi no need to take blessings always..."mom said with a smile and made khushi stand.
Khushi smiled and said "snacks were so tasty aunty...arnav said it correct...maa ki hathon mei jaadhu hai..!vaise aunty I ate ur handmade puris too...they r so yummy...will u teach me how to prepare them plzz..."she asked with a puppy face.
"Ya sure....come tomorrow too, I will teach u...."ma said cupping khushi's cheek with effection. Khushi nodded and said bye to her. I went along with her till bus stop.
"U love her, don't u?" I heard mom's voice as soon as I reached home.
"Mom?"I was shocked as I didn't expect that question tag from mom.
"Don't b surprised arnav...I can clearly see the love in ur eyes when u were talking to him and I can also observe how ur eyes twinkle whenever u talk about her unlike other times...."mom said with a smile. I thought for sometime and later taking a breath nodded my head. I can't lie to my MOM by denying her words.
"Good... She's a good girl....she can b perfect for u too...being elder I can estimate that....I'm happy for u arnav..."she told making me sigh in relief.
"But did u tell her about ur feelings?"she asked.
I shacked my head and told "mom we r just studying...I'll tell her when I get settled after studies...."I was literally surprised with her question. I thought she would say something like "u should study, this is not the age of falling in love.." But here she's talking totally opposite to it.
"Arnav I agree that u r just studying. But wat if khushi doesn't have feeling on u? Wat if she rejects ur proposal after u get settled? It would hurt u more right?" I just kept on looking at her. "If u propose her now and she agrees then u both should wait to get married until u both get settled in ur life. And also in the span of this time, u both will get to know more about each other which will help in the happy leading of life after marriage...."I got her point of view. I thought sometime and said "but I never get the opportunity to tell her about my feelings..."
She smiled and said "opportunity.... Opportunity never comes easily...u have to create it...." That's wat she said and left from there making me to think about her words once.
**********
So....here is the update. How's it? I'm eagerly looking forward to read about ur views on this update. Thanks to all who had commented on the previous update.
@Diya.....its ok dear don't b sorry...I understood. I just gave explanation as I thought u must have felt hurt as I didn't update at that time. Thanks for ur comment by the way :)
I'll come with next update as quick as possible.
With love,
Krithika...!!
Voting: (Total Votes: 18)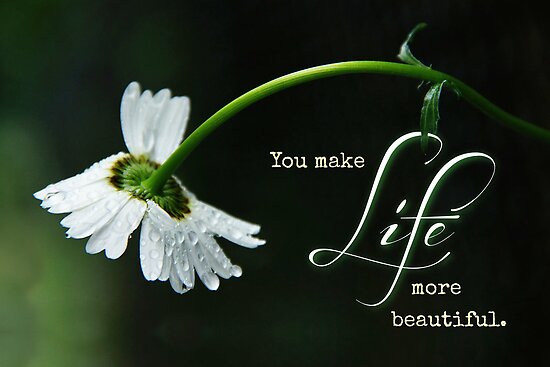 Jan 29, 2017
Update-10 (By Krithika_Rshi) (Thanked: 37 times)
"Aunty...see this, an outline map of srilanka country...."khushi said looking at the weird shape of rolled dough which was exactly looking like the map of srilanka country. Aradhya-mom of arnav couldn't control her giggle seeing khushi's frown after looking at the poori in both of her hands which she had rolled few seconds back. Aradhya just laughed seeing the scene in front of her eyes- khushi lifted that poori which was almost in semi oval shape with her fingers.
"Khushi u r crazy!"aradhya exclaimed in between her laugh.
"No aunty...see this shape...its really like srilanka map. In this way I can make any country's map and fry them and eat them....tell me aunty which country's map u wanna eat? I'll roll it....but don't ask me shape of "SUN" I can't make round pooris..."khushi said with a sad pout on her face.
"Awwww don't b sad khushi. U never rolled out dough into puris na that's y it's coming like that....u know wat when arnav rolled puris, he too got different shapes like this..."sad aradhya.
"Watttt!! Arnav rolled puris? Means he knows how to roll puris?!!"exclaimed khushi.
"Yes he knows..."said aradhya with a smile. "He used to help me by rolling puris while chatting with Me...he likes puris so much that it would b in breakfast at least two days a week..." She added.
"Two days a week?!!! omg!exclaimed khushi.
"Yeah...but y r u that much surprised about that khushi?" Aradhya asked casually.
"Bcoz aunty I don't like puris much from childhood. But my younger sister like them very much. Whenever my mom prepares puris, she prepares different breakfast for me. And whenever she makes puris I exclaims as if she's preparing hydrogen bomb for the distruction of the world...that's y I reacted that much surprised few seconds back too..." Said khushi.
"Haha hydrogen bomb? Seriously?! U always like this? This much craziness of imagination?"asked aradhya while showing khushi how to roll the dough perfectly.
"No aunty....only sometimes..."she giggled. "I changed like this only after meeting arnav...."she thought with a smile.
.
.
.
.
.
.
.
.
"Mmmmm aunty...this is yummyy..."said khushi while munching the piece of puri with aaloo curry. "If my mom now sees me like this-eating poori, she would get the shock of her life....."she giggled.
"I pity aunty then..."commented arnav while having his pooris. They three sat at dining table. Where as arnav's dad went to office, arya is in enjoying mode of his holidays and there by went to movie.
"Vaise aunty...wats the secret of the taste of ur handmade pooris that arnav like ONLY ur handmade pooris specially?"asked khushi ignoring arnav's comment.
"The secret is the love I had towards my son and the love he has towards me..."smiled aradhya. "I tries my best to prepare them tasty and he eats them and finds them tasty even though how they taste like just bcoz of the love he has towards me khushi...."she added. "U know wat khushi, if u love someone whether its mom,dad, brother, sister, girl friend, boy friend whoever it is...u will love each and everything about them...their talks,their ideas,their cooking and all...."said aradhya as the matter of fact where as khushi is listening her like a good student listening an interesting lesson.
"Oh mom....ya I love uuuuuu...."said arnav dramatically and side hugged her mom. "But not more than the pooris....."he came out of hug and started eating pooris. Khushi laughed where as aradhya smacked arnav's head playfully and started putting another poori in his plate.
Khushi smiled seeing the mother-son effection. By then she clearly understood how much arnav loves his mom. She also came to know that arnav is so close to his mom, to b more clearly,he is close to ONLY his mom.
***************
(After two days)
"Didi....didi...."karun called with sleepy voice.
"Haa karun...."karun lazily stretched her hands on listening her sister's voice from downstairs. "Freshen up and come down...I'm preparing breakfast...." Said khushi and karun agreed for it.
After 30 min, karun got freshen up and came downstairs while drinking water from water bottle.
"Didi,did mom called?"she asked while stepping down the stairs.
"Haa karun. They reached at early morning...."she heard khushi's voice from kitchen.
"Oh acha k...which breakfast r u preparing? Maggie or sandwich?"asked karun while walking towards kitchen. As far as she knew, her STUDIOUS sister knew ONLY those two breakfasts and juice to prepare. Their parents went to another city to attend their cousin's marriage and the K SQUARE sisters (i.e.,khushi and karun) also will start that evng to Delhi to attend the marriage. As karun didn't get khushi's answer she directly went to the kitchen with a frown of confusion on her face about y her sis didn't answer her.
As soon as she entered into the kitchen, she stopped on her tracks and her legs didn't support her to move, where as her eyes became wide out of shock. The next moment wat khushi heard was the sound of a water bottle that had dropped onto the floor and turned around only to find karun who stood as a statue with open wide eyes! Khushi quickly turned aside and closed her eyes praying "oh god...I know now she won't leave me without teasing...."she thought this and resumed the work which she was doing.
Karun slowly walked towards khushi and pinched her hard on her hand. Khushi yelped in pain. "Karunn it hurts...."she hissed while rubbing the skin on which karun pinched and obviously putting the DOUGH on her skin in the process. Yeah u read it correct-DOUGH! Guess what, she's preparing dough to make pooris...!! Karun still unable to believe that she went towards the sink and splashed some water on her face.
"Means....means...this is not dream but REALITY...!!"muttered karun. "Omg! My didi and preparing pooris....!!"I never imagined it in my wildest dreams she said looking at khushi who is struggling so much to prepare dough. She literally put that flour on her cheeks, for head and hair in the process of pushing her hair which was falling on her face.
"Hahaha didi! U r looking so cute with this flour on ur face..."saying this, karun took khushi's snaps in her phone.
"Karun! U took my snaps! Delete them...."khushi uttered.
"No way...vaise didi...for whom u r preparing them ah?"by then karun guessed the situation. A small smirk playing on her lips while she adjusted herself on kitchen slab facing khushi.
Khushi took a quick glance on other side and said "for YOU only karun.....u like poori na that's y..."she said looking at her and again started preparing dough after pressing her fingers which started paining.
"As if I believe u didi? U always try to make me not to eat this oily good and NOW all of sudden u r saying that u r preparing THESE for me....?! Don't lie....I'm an intelligent girl u know......now tell me the truth...."said karun.
Khushi definitely didn't want to pull her into the vessel of teasing so chose to keep quite.
"Acha...ok then u won't tell....hmmmm ok thennnn....let me guesssss....."karun said while swinging her legs. "Arnavvvvv....."she stretched the name. She didn't ask khushi that was it for arnav but she literally made a statement that khushi is preparing them for arnav. The slight blush and shy smile on khushi's face confirmed her statement.
"OMG...! So my guess is correct....u r preparing these for arnav....he like pooris?"asked karun with a surprised smile!
"He loves them....his mom taught me how to prepare aaloo poori two days back when I went to their house...."said khushi.
"Aaaaaaaaaaaaaaaaaaaaaaaaaaaaaaaaa........"screamed karun in excitement which made khushi to jump little for the sudden scream.
"Arey wat happened? R u mad or wat!?"exclaimed khushi.
"No didi....I'm so happy that finally god listened my prayers....now u will prepare pooris and even eat them for YOUR arnav...and I can able to tease u as much as I want..."said karun. Her eyes twinkling and the smirk on her lips grown big.
"Awwww dekho dekho...how u r blushing just with the mention of his name...."karun said after seeing blush on khushi's face.
"Karun....stop it yaar....stop teasing me...."khushi asked with puppy face.
"No wayyyy u teased me and irritated me on commenting about MY hrithik roshan na...so its MY time to tease u...."said karun with a giggle.
.
.
.
.
.
(After sometime)
"Karun....I'll give this tiffin box to arnav and will come...."said khushi while taking her mobile.
"Did u check urself twice to thrice in mirror!?"asked karun seriously.
"Ah? Y? Wat happened?"khishi started to examine her face with her hands just to check if there is still the trace of flour on her face or wat.
"Didi....I'm just asking so that my would b jiju would b flat on seeing u today..."said karun with a wink.
"Karun....plz stop teasing me yaar...."said khushi while moving towards the gate.
"In ur dreams didi...."karun shouted from inside while twirling the TV remote with her fingers followed by a giggle on seeing her sister's quick escape.
**************
When khushi reached bus stop, arnav is already waiting for her. She informed her to cone to bus stop early so that she could give him her hand made pooris. A wide smile appeared on his face as soon as he saw her. He had missed her so much in these two days. Ya y wouldn't he? After khushi left his home on that day, her cousins came to her home as a surprise visit and she had been busy with the shopping and hanging out with them. Except good mrng and good nyt wishes, they both couldn't chat further in Watsapp.
"Seems like u r so early?"she asked reaching him. Actually she left to the stop early just to avoid Karun's teasing. Oh ya...hell to that girl! She didn't left her single minute without pulling her legs. Upon that their parents absence became an advantage to karun to tease her loudly even she was in kitchen room washing dishes or in washroom washing her face which was full of flour by the end of breakfast.
"Yep....u asked me to come early na...so I came...."he said.
"But me only came so much early na to avoid karun's te..."khushi uttered in just the slip of tongue...but stopped herself from finishing the word "teasing" on realising wat she was about to say!
"Acha ok....take this....I prepared pooris for the first time...."she handed him the tiffin box.
She opened it and immediately took out a piece of poori and ate it with the aaloo curry. He smiled and said "its tasty...."
She frowned and said "u r saying lie.." He looked at her and raised his eyebrow. "They r not that much tasty like Aunty's pooris...."she added with a sad pout.
"No khushi... They r tasty like my maa's handmade pooris...."he said with a smile and started having the pooris. In five min, he finished eating them and washed his hands by taking out his water bottle.
Khushi still sat with sad face.
"Khushi they r really tasty...and u succeeded in the first attempt itself only....but ya the shape of pooris only little weird like some world maps and building plans...."he said to make khushi laugh at his last sentence. And he succeeded and khushi giggled a little.
"Ya I sucked at making them in round shape...."she agreed. "U know wat at first after eating them I thought to not bring them to u but my heart didn't agree....I felt like I should give them to u as I prepared them specially for u...."she said in one go totally unaware of her words.
"U prepared them for ME?"he asked with surprised expression.
"Ha yaar...that's y only karun teased me na...."she answered in one go.
"Khushi....u prepared them for ME!"be asked again. Then only khushi recognized wat she told and looked at him with shocked face. His face too reflected her expression but soon his eyes started twinkle and he asked again "u prepared them for ME?!" She looked down and silently nodded her head not want to tell him a lie.
"Why?"his word was a whisper with a knowing answer.
"Bcoz u like them...."she answered while looking at him. But her eyes told something else called "love" to him. He nodded his head. A wide smile didn't leave his face all the time.
After few seconds she told "arnav...I'm leaving to Delhi tonyt for my cousin's wedding..." Then only he observed that she didn't bring her college bag. He knew about this wedding. She told him sometimes that she's so excited for this wedding.
He nodded and asked "when will u come back?"
"In 10 days....."she told. That wide smile on his face faded and he looked at her. His eyes pouted instead of his lips so hers too. They r gonna miss each other and they know it too.
"I'll b in contact through Watsapp...."she said. He was somewhat relieved that at least he would able to chat with her.
"Arnav...I'll leave now...karun is alone at home and we need to pack our luggage too...."she said.
"Ok....bye..."he said. She turned around and started to walk after saying bye to him. She stopped on her tracks with his call. Turning around, she found arnav who came towards her. She questioned him "wat?" With her eyes. He smiled and put his hand inside his shirt at his collar and removed a chain which was hidden inside his shirt from other's view.
"Khushi... This is my mother's chain. She gifted it to me in my childhood on my bday. I used to tell her that I'll give this to her daughter-in-law after I become elder. This chain is so precious to me that none know that I wear this. I hide it behind the shirt as I'm so possessed about this chain....."he said. Khushi listened him and was admiring the beautiful simple chain with an attractive pendent on it. Stepping closer to her, he tied it around her neck. She was in shock with that sudden move. She knew that he loves her but didn't expect that he propose her like this all of sudden INDIRECTLY. Yes, he didn't tell her that he loved her but his words conveyed the same meaning that she would b his wife. After tying it, he pecked her forehead very lightly and whispered "whenever u remember me, look at this chain. Its like I'm with you only....take care..." He himself didn't know why he said these last lines. By then bus came and bidding a quick bye and tc to her, he moved towards bus and waved his hand to her. She was not in the state of talking anything as she was being in overwhelmed condition with his indirect confession. She waved her hand to him with a wide smile and moved towards her home with a new energy. On the other hand, arnav too happy that at least he confessed his feelings indirectly to her. And he already started planning of proposing her officially after she return from her little tour to Delhi.
But only destiny knew whether he could voice out his feeling or not....only god knew wats going to happen....only cupid knew y arnav said those last lines after confessing his feelings indirectly.....only fate knew whether they both ever express their feeling towards each other openly or not! In their happiness, the two souls ignored his last lines...!!!
**************
So,here is the next update. Sorry for late update but I was little struck in planning it. I'm waiting to know ur views on this update.
In next update, story takes a new turn.
Thanks to all who had commented on previous update. I'm in little hurry and also I'm not well little much, yaar winter sickness....I hate winter *pout* so I'm unable to address individually but my sincere thanks to all of u for reading the story.
I'll come to the next update as soon as possible. Till then, stay tuned.
With love,
Krithika....!!!
Voting: (Total Votes: 29)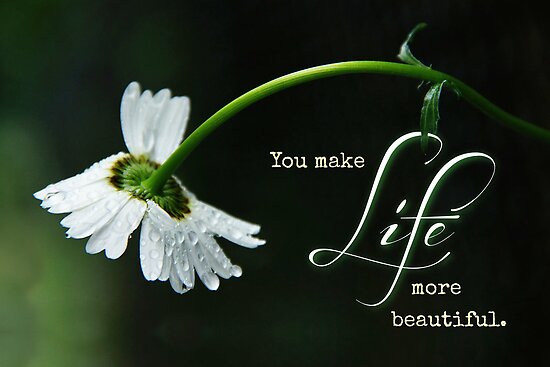 Disclaimer: The views expressed above are member's views and this website does not comply with it. The views expressed may not be factually correct. Incase of any issue please contact us/report it to us.