#Mine _ Forever
Oct 20, 2015
#Mine_Forever...Broken Relation </3 (By Farakhan) (Thanked: 102 times)

Chapter#9
Broken relations
It has been 2 weeks Payal have left RM and has demand for divorce and to everyone's shock mami had shut herself inside her room.
"MAMI WE CAN'T CHANGE REALITY PLEASE HAVE SOMETHING" Arnav tried to feed her as whole family had surround her.
"I ALWAYS HATED YOUR FATHER FOR MAKING MY SISTER IN LAW CRY AND FOR PUSHING HER TO THE DEATH BUT LOOK MY OWN SON DID THE SAME…HE FAILED" mami cried and Akaash hung his head low.
"MAMI IT WASN'T ENTIRELY AKAASH'S FAULT, PAYAL COULD HAVE TALK" Anjali said trying to make her understand, she may hate Gupta sisters but her family is her life.
"NO IT WAS HIS FAULT AND HE KNEW IT" saying this she took food from Arnav and had it and everyone sighed in relief.
Akaash was depressed. She left him alone. He lost her because of his immaturity.
I am feeling so low right now when love of my life and my mother are hurt because of me. I failed them. I still remember how badly I treat her after I find out my di's house was wrecked because Shyam lied and cheated on my sister for khushi ji. I accused her for every bad thing happen to my family. I hurt her with my words and actions.
I am a loser who deserves hell. I am so bad I even hit her twice.
Flashback starts
Payal was arranging her wardrobe when Akaash came in angrily held her arm, shocking her. "WHAT…"
"SHUT UP BECAUSE OF YOU AND YOUR SO CALLED SISTER MY DI'D LIFE IS RUINED" Payal become angry. These are heights now; he has been accusing her from the time he came to know the truth.
"EVERYTHING HAPPENING WITH DI IS HER OWN FAULT" she said angrily pushing him away which angered him more.
'REALLY"
"YES SHE IS NO A PORCELINE DOLL, MY SISTER IS MY DOLL EVEN IF I AM ANGRY WITH HER I DON'T GIVE YOU ANY RIGHTS TO ACCUSE HER. MY SISTER IS INNOCENT" Akaash was in no mood to hear her "SHUT UP"
"WHY SHOULD I SHUT UP"
"YOU SISTER IS CHARACTERLESS ALONG WITH YOU" Akaash grit his teeth making Payal fume.
"OH SO YOU MARRIED TO A CHARACTERLESS GIRL. HOW CAN YOU WHAT IF I SAY YOUR SISTER OR BROTHER IS CHARECTERLESS…" but she could not complete and felt stinging sensation on her right cheek making her go numb "DARE YOU TO SAY A WORD AGAINST MY DI OR BHAI" Payal's eyes filled with tears and she was numb when she felt his hands on her shoulders pushing her backward and she just couldn't support herself and fell down with a thud, side of her tummy hit with corner of bed. And she knew she lost it, she cried and shout but her voice wasn't heard by anyone because of sound proof walls. And she lost it. She lost her first baby.
After that incident Payal used to love Aarav as he gave her warm feelings and she finally took most important decision of her life wisely.
Motherhood won over wifely respect and love for husband.
Flashback ends
Now my hands are empty and I know I have nothing left with me. If only I could understand my priorities, if only I gave her respect, she would have been with him with their unborn baby. I am a criminal who killed his own child and deserve hate and every bad thing I know.
Arshi room
"I DON'T UNDERSTAND WHAT TO DO" khushi was so sad and has been crying from half an hour as her sister called her and told her about her departure. She is leaving for Luckhnow with amma babu ji. She wants to complete her study and want to become independent.
"AREN'T HAPPY THAT SHE IS MOVING ON UNLIKE DI" he sighed disappointed; he had seen his sister's stubborn form so may time.
"NO I AM HAPPY BUT I AM SAD BECAUSE I WILL MISS HER" he chuckled which angered khushi more.
"YOU ARE MAKING FUN OF ME" she said faking angry.
"NO I AM JUST Laughing, CAN'T I?" khushi suddenly become serious "AREN'T YOU SAD FOR AKAASH?"
"NO"
"WHY?" khushi asked innocently wiping her cheeks.
"HE DESERVE HELL KHUSHI" saying this he left the spot and shocked khushi behind.







love you all

Nov 2, 2015
#Mine_Forever...happily ever after <3 (By Farakhan) (Thanked: 103 times)

Chapter#10 (last)
Happily ever after

Khushi looked down, her eyes filled with tears of guilt and anger as Arnav told her the real reason of payash break-up.
Her sister had to suffer so much and she couldn't help her. "I FAILED" khushi cried and immediately Arnav cupped her face "YOU TRIED AND LOOK KHUSHI YOU AREN'T AT LOSE"
"SHE SUFFERED SO MUCH AND I COULDN'T HELP" she cried even more.
"SHE NEVER TOLD ANYTHING" said Arnav caressing her cheeks, trying to calm her.
"NO I SHOULD'VE UNDERSTAND"
"YOU CAN'T READ OTHER'S MIND, CAN YOU? NO YOU CAN'T SO STOP BLAMING YOURSELF KHUSHI" he said making her nod a little and hug him tightly.
He kissed her head, picked her up and moved inside as they were standing in poolside.
It has been 2 weeks and Payash were divorced. Everyone was gloomy and sad except Sheetal who filled Anjali's mind with various unnecessary things. Khushi was noticing it all and finally decided to talk to her husband.
At night
"ARNAV JI" she called him smilingly as they were ready to sleep after their love making. Arnav have taken a very big step in their wedding. He often made love to her, understand her point of view and most importantly he is trying to control his temper too.
"YES SWEETHEART" he held her waist and caressed her cheeks kissed them making her blush.
"I WANT TO TALK TO YOU" she said slowly.
"HMM SAY I AM ALL EARS" he was still kissing her face.
"IT'S ABOUT DI" she said trying to gain his all attention
"WHAT IT IS?" he was still kissing her.
"ARNA JII" she pushed him lightly, he groaned irritated
"WHAT IS IT?" asked ASR making an irritated face.
"I THINK SHEETAL SHOULD GO AWAY ARNAV JI, AWAY FROM DI" Arnav stare at her for same seconds before holding her chin he kissed her forehead and said "KHUSHI I WILL TALK TO HER DON'T WORRY" he felt satisfied getting her fresh smile back. He hugged her tightly mumbling "I LOVE YOU" again and again.
Next morning
"DI" Arnav called his sister entering her room as she was busy in knitting. He had decided to talk to her in person; he knew to convince her for anything.
"CHOTE" she immediately smiled.
"DI I WANT TO REQUEST YOU SOMETHING, WILL YOU AGREE TO YOUR CHOTE'S REQUEST" Anjali smiled "YES I WILL CHOTE"
"I WANT YOU TO WORK" Anjali looked at him shocked but then masked her expression.
He held her hand and said "I KNOW YOU LOVE SHYAM (pause) AND I KNOW YOU MISS HIM TOO (pause) I KNOW YOU MISS YOUR KID, I MISS HIM TOO (he kissed hand which was shivering now) BUT I LOVE YOU DI AND I CAN'T SEE YOU SO SAD AND GLOOMY, AND TRUST ME EVERYTHING WILL BE FINE JUST LIKE BEFORE" he said wiping her tears.
"CHOTE I MISS KID MORE" she cried 'I KNOW" he whispered brokenly.
"CHOTE IT'S ALL BECAUSE OF KHUSHI AND HER SISTER" said Anjali angrily. Arnav controlled his anger as requested by khushi.
He knew what he have to reply "DI, DO YOU KNOW WHY I MARRIED ALL OF A SUDDEN" she nodded as no "I SAW KHUSHI IN SHYAM'S ARMS AND MISUNDERSTOOD HER. I DON'T KNOW WHAT CAME IN MY MIND, I MARRIED HER AND TORTURE HER BECAUSE I THOUGHT SHE WAS A HOME WRECKER" Anjali gaped hearing his confession. Her widen in realization, all those lovely moments were just fake and they were pretending.
"CHOTE…" he cut her off "SHE COULD'VE LEFT ME BUT I WAS LUCKY ENOUGH TO GET HER BACK. SHE NEVER BETRAY ME AND I HAVE PROOF IF YOU WANT ME TO SHOW YOU" he handed her a driver and looked away, his eyes filled with tears of regret and hurt.
"I AM SORRY…' Anjali whispered crying, her brother suffer so much just because of her silliness.
"YOU DON'T HAVE BE DI…PLEASE DON'T RUIN OUR LIFE LIKE MOM DID (his voice chocked) PLEASE" he broke down hugging her tighter and Anjali felt guilty.
"I WILL DO WHAT EVER YOU SAY I PROMISE…I WILL NEVER CAUSE ANY PROBLEM TO YOU GUYS I PROMISE I WILL NOT HURT ANYONE'S FEELING" she said after some minutes of silence.
"SO YOU WILL LOOK AFTER OUR DELHI BRANCH AS I WILL BE GOING TO CHICAGO" he announced smiling slowly "BUT CHOTE HOW CAN I?"
"I TRUST YOU DI. YOU CAN DO IT" Anjali smiled gratefully.
"BUT WHY ARE YOU GOING TO CHICAGO"
"I WANT TO ESTABLISH MY BUSINESS THERE TOO AND IT MAY TAKE 1 YEAR SO I WILL TAKE KHUSHI WITH ME" he said and kissed her forehead "I AM LEAVING FOR OFFICE. TAKE CARE DI' Anjali smiled nodding in assurance "AND DO WATCH THIS DRIVE IT'S IMPORTANT" she again nodded In agreement.
A week later
Sheetal was literally thrown out by Anjali as she came to know how bad she was. She have adopted Aarav and had join office too. Anjali had begged for forgiveness from both Payal and khushi. And as expected they forgive her, Payal wasn't going to have any relation with Raizada so she forgave her anyway and khushi forgive her being selfless girl and a lover but something was changed and that was ASR's priorities.
They both were leaving for Chicago and now were in his private plane.
"…ARNAV JI WE WILL HAVE FUN…" khushi was blabbering from long time and looked at her admiring her whole being and hearing her non-stop chatter. Suddenly he smirked and shut her mouth with a mind blowing kiss making her eyes widen in shock.
"ARNAV JI, YOU CAN'T KISS ME ITH MY PERMISSION" khushi pouted childishly.
"I AM 'THE ASR' AND YOU ARE Ms. ASR SO I AM OUGHT TO KISS YOU" khushi blushed kissed his cheek saying "I AM Mrs. ASR I AM OUGHT TO BE PAMPERED" Arnav smiled.
"YOU WANT ME TO PAMPER YOU?" he chuckled at her innocent wishes.
"YES I WANT YOU TO KISS ME AGAIN AND AGAIN, SAY 'I LOVE YOU' TO ME EVERY DAY NO 3 TIMES A DAY AND CUDDLE ME BEFORE SLEEPING" khushi laughed innocently.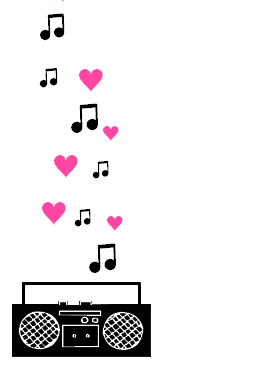 (<3 amazing pic ;)sorry for intruption)
"I LOVE YOU" she smiled hearing his confession.
"I LOVE YOU TOO"
"I LOVE YOU MORE"
'NO I LOVE YOU MORE'
NO I DO"
"NO I DO" and they kept on fighting forgetting everything around them.

Epilogue
5 years later
everyone was happy even akaash was happy now as Payal forgave him but he never married.
"SHREYA, WAKE KIDDO" khushi literally screamed trying to wake up her 4 year old daughter who was so stubborn.
Introducing @Shreya (i imagined our own shreya it's just for formality ;)
"YOU HAVE SCHOOL BACHA" khushi pouted as he little girl pouted too.
"MUM I WANNA SLEEP JUST 5 MINUTES MORE" but khushi scoop her in her arms and kissed her cuddly cheeks making her giggle.
"SIT HERE I WILL CALL YOUR SISTER" khushi said as her daughter sat in bath tub.
"ARSHI…" she looked at her sophisticated girl unlike shreya who is crazy just like her Arshi is mostly like her father. they both are twin sisters arshi is elder.
Introducing Arshi :)
"GOOD MORNING MUM"
"GOOD MORNING SWEET HEAR. COME MUM WILL MAKE YOU AND SHREYA BATH TODAY"
"REALLY"
"YEP"
Khushi made her daughters ready and laughed as she heard Arnav's irritated voice "KHUSHI"
"WHAT HAPPENED ARNAV?" khushi asked in urgent tone.
"Yes father what happen?" asked Arshi and Shreya at the same time.
"KHUSHI LOOK AMIT JUST SPOIL MY SHIRT AHH" he glanced at his shirt irritated and he become angry hearing khushi and his trio children laughing at him "WHAT THE" said Arnav angrily.
introducing Amit :)
"NO WHAT THE, DADDY IT IS BANNED" said Arshi giggling and kissing her brothers cheeks making him giggle.
Shreya pulled his arms "GO AND FRESHEN UP FATHER WE WILL HAVE BREAKFAST I AM HUNGRY" that's it all his anger washed away as he saw his daughter's pouting face.
"AND" said trio khushi, Arshi and Shreya "WE IRRITATE YOU BECAUSE WE LOVE YOU" and giggled and Arnav felt overwhelmed and happy. He hugged three of them.
They stay in hug till they hear loud shriek and cries and panicked they look at Amit was crying probably because of being ignored by family.
"OW MY CHAMP" ASR held his son and hugged him too. Immediately he become silent feeling his happy and lively family around him.
"JIJI CALL ME AND TEOLD ME A VERY HAPPY NEWS"
"WHAT IT IS?" shreya amit and arshi love their maasi (aunt) a lot so they were excited.
"SHE IS GETTING MARRIED TO AJEY JI" she laughed and the all cheered up in excitement forgetting worries again as life kept on giving them surprises.
So they lived HAPPILY EVER AFTER!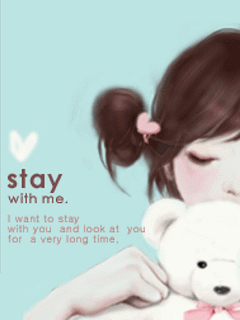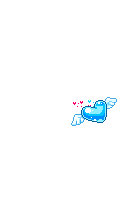 i did not wanted to patch up a divorced couple so pardon me if i hurt anyone of you :))
lot of love and kisses.

Nov 2, 2015
Didu!!! (By Kiddo_Star) (Thanked: 39 times)
Ahhh!!! Yuhoo!!! Yippee!!! Gosh!!! Didu is it my bday or yours? Of course yours but am getting the gift... OMG!!! Me as ArShi's daughter... Wow... I'm screaming and shouting in joy and happiness... Didu I luv u... You have given me the best surprise and gift ever...
I'm blushing... Don't know why? But still am blushing... Hehe... I know am crazy just like the 4 year cute little girl... I don't have words anymore...
Happy Birthday Didu!!!
Love
Shreya aka Kiddo

Disclaimer: The views expressed above are member's views and this website does not comply with it. The views expressed may not be factually correct. Incase of any issue please contact us/report it to us.
Elitists last part is up!