3-Shots #Craving for you
Aug 20, 2015
3-Shots #Craving for you (By Farakhan) (Thanked: 69 times)
These 3 shots dedicated to my very dear friends "Durra", "HIHI1", "Kalai" and Arshi_Shreya"
continuation from the scene where Arnav told khushi why he married her, they both left to RM. in the way when ASR shout at khushi, she started hating him more and all the love her veins for the man who was supposed to be her husband.
points to notice are
1. Raizadas and Payal didn't accept khushi as their DIL.
2. No kidnap scene.
3. Khushi isn't strong emotionally at all.
4. Arnav wanna move on with khushi forgetting about their past.
5. ASR didn't knew truth.
don't ask me anything or questions updates will gave you all you answers.
don't bash me after reading this, you will love it i am sure, will post first shot soon.

Aug 22, 2015
Craving for you-Shot#1 (By Farakhan) (Thanked: 78 times)




His inside was burning with the agony and dark torment, the fact that she love Shyam not him hurt him so damn much. He felt his nerves will burst out anytime and he was not in the state to talk or to do anything. From the time they came back khushi hadn't said a word, all he heard were her silence and he felt parts of his soul shattering. He couldn't see her and left the house. But to his surprise this time he didn't went to a long drive and not to his mother's garden. Instead he went to a pub and drink as much as he could.
He was broken from inside, there was no strength left in him and he no more want to pretend to be strong. He had enough; he will do what he wants even if it hurt his sister, he groaned at that thought. He had done so much for her he even punished khushi when he was no one to punish her. She was independent to take a decision for herself, she was a small 20 year old girl so small compared to his sister and him.
He just punished her for his own family's mistakes, hurting her for that leech. He had told his sister not to marry that leech but not as always she didn't hear him and even was ready to run away with him, she had threaten them and his family had perused him to accept him and he did that for his sister and now he will no more hurt khushi for his sister even if it hurt di he will choose khushi and will shower his love on her and she will surely fall in love with him.
He got up all drunk and sat in his car ordering driver to take him to RM.
(Note: al**hol is injurious to health)
~
Khushi was all silent and her mind was numb not a single word escape from her mouth, all she did was staring at the walls of RM. She was not angry but was extremely hurt and emotionally sick.
She felt alone, so lost. When she heard his accusation and his every word and when she tried to ignore her pain and tried to be normal he hurt her, shout at her instead of hugging her which was all she wanted from him.
She wanted to feel his warmth but her heart had cried whole time and now seems to her that her heart was no more in her chest because there was no more fast beating. She didn't cry, it felt like her tears have dried and now her eyes were barren along with her heart. Everything around her was blurring and she was just hearing cries and her painful life, which was never easy for her.
When 12 years ago she lost her parents and now when she lost her love and the only relation she had in her life. This time she had not courage to face reality, yes Khushi Kumari Gupta who always face reality and face every hurdle and storm with a determination to survive today just doesn't want to survive, she want to escape some where she could forget every bad thing even good things, she just wanted to forget everything.
Today she was lying on the bed in darkness not ready to face the realities and storms. She just no more has the wish to survive. She remember her mother's words before she could leave with Arnav
"I JUST LET YOU IN BECAUSE OF MY DAUGHTER KHUSHI, I DON'T WANT TO SEE YOUR FACE AGAIN. " without hearing much controlling her sobs she had tried her level best to survive but then again he hurt her already aching heart and this time she couldn't survive.
She looked at her DM's status and sighed "I AM SORYY…BUT I CAN'T" she whispered with a low, frail voice.
~
"KHUSHI…" ASR breathed in her hairs drunk, kissing her hairs making her startled.
"I LOVE YOU…I LOVE YOU KHUSHI" he chuckled looking down. Khushi become angry hearing him, was he making fun of her, he was making fun of her defeat, her heart break.
She stared at the wall as he kept on kissing her but this time she wasn't blushing, not smiling, not moaning except her fast heart beat who was telling her that he was here hugging her.
"I LOVE YOU KHUSHI…" he repeated again "LET ME MAKE YOU MINE, ONCE JUST ONCE I PROMISE I WILL ASK YOU NOTHING MORE" she looked at the handsome face of the man she loved the most her lips were dry, still silent. After some seconds she smiles saying "YOU WILL NOT, ARE YOU SURE?" he looked up and nodded his head. Khushi let him made her his, his forever with a promise 'never to ask anything again.'
The night was full of endless passion and the room filled with her moans and gasps.
They both are unaware of what destiny have stored for them.
"I LOVE YOU" ASR whispered and fell into deep slumber making khushi lost again.
How can he say he love her? How can she believe this when she knew how bad he is? She still remember their first meet and following events and then Diwali night when he break her heart giving her hopes just like now. She had controlled her emotions but this time it is difficult, very difficult to control.
And then Payal's wedding days, he had been so nice to her and she was almost flying in air by his soft gestures and then she remember how brutally he had hurt her and forced her to sign contract and married her making fun of her love. And then those sleepless nights and painful days of their so called marriage, can she forget them? If yes then how? There is no way to forget the past, she had tried so damn much but every time flashbacks will haunt her making her more insecure about her future and even her existence. She definitely doesn't want to hurt herself more just like past one year, he was hurting her. And now her heart felt more hurt thinking "HE DOESN'T TRUST"
With all these thoughts running in her mind, she slept determined to not "TRUST" him again





This 3-Shot is mostly based on arshi feelings, what they felt for each other and what they want from each other. i skip family drama because i think they were too broken to pretend at that time as they show in TV. this was very important point and i just wanted to write about their feelings and insecurities. i had put so much effort to write this shot, tell me how it is?

Aug 24, 2015
Craving for you__Shot two (By Farakhan) (Thanked: 112 times)




___



Next morning khushi opened her eyes first and saw Arnav beside her and a fear crept in her heart remembering last night. She looked away with her eyes filled with tears and she felt insecure all of a sudden.
She got up and went to take a cold shower to calm herself. Should she give him a chance? "No never" her mind spit angrily "you love him…can you stop loving him?" her heat gave her a reason "no she can't but what's the guarantee he will not hurt her again?" this time her heart went silent and for the first time she heard what her mind told her. Determined she got out of washroom and looked at him, he was awake now.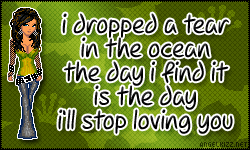 ~
Arnav opened his eyes feeling at peace even his head is burning with pain, he found himself naked and his eyes shot open but then a smile crept on his face "They did that" but suddenly he looked empty space beside him and felt panic what will be Khushi's reaction, she doesn't love me he felt angry on himself for doing something which may hurt her.
He heard click sound and turned to see khushi looking fresh after shower, he gulped his desire mumbling "NO, NOT NOW"
"KHUSHI…" she heard him saying her name and this time she knew he is going to hurt her and she wanted to shield herself from every hurt and pain. Her mind screamed to protect herself, not to let him hurt her again because she can't take hurt.
"I DON'T LOVE SHYAM" she said all of a sudden making him attentive and he looked at her with a glint of happiness but then looking in her eyes he felt something strange.
"I DON'T LOVE NK" she said again, her mind and heart both were numb and blank like a black paper.
He looked at her saying "I KNOW" he was overwhelmed hearing her confession but then suddenly his heart clenched hearing her.
"I DON'T LOVE YOU TOO…YOU KNOW WHY?" he looked up with his eyes filled with tears.
"WHY?" he uttered with a lump formed in his throat.
"BECAUSE YOU ARE A JERK, A STUPID DEVIL, I HATE YOU BECAUSE YOU DESERVE IT AND I KNOW I DESERVE BETTER THAN YOU BUT DON'T WORRY I WILL LEAVE YOU SOON JUST SOME MORE DAYS YOU WILL BE OUT OF MY LIFE BUT YES ONE THING" after a small pause she said "GO AWAY FROM MY SIGHT" her each and every word pierce his heart like needles pierce cloths but khushi was numb and silent as if she was lifeless and someone sucked her soul away from her body.
He looked at her to confirm if she said that, he knew she don't love him but why? The reason is so horrible. She hates him because he is a jerk. He knew he is but he was like this from the start.
Before he could say anything she left the room.
~
"ASR, YOU NEED TO LEAVE"
"NOW YOU WILL TELL WHAT I SHOULD DO?" ASR shouted at his secretary.
"NO SIR IT'S IMPORTANT…LONDON BRANCH NEEDS YOU"
"OK MAKE JET READY" he said as he remember her words she told him before he left for office "I NEVER ASK ANYTHING FROM YOU BUT NOW I WANT YOU TO GO AWAY FROM ME" he closed his eyes still not able to believe where on earth his khushi had gone leaving him alone.
ASR sat back and his mind was so engrossed thinking about khushi, just once he came back, he will made everything fine. He open his eyes determined, he was leaving to LONDON.
"I AM LEAVING FOR LONDON, WILL BE BACK SOME DAYS" He sent a voice message to khushi as she wasn't picking her phone. He wanted to tell her face to face but he can't hurt her, not again. He will give her time and her own space to sit back and think.
If only he knew he was wrong, again wrong.
~~~
As Arnav left khushi went all silent sitting in her room and then her mind went back as morning incident flashed in front of her eyes. She felt her eyes widening, did she just said all that to her Arnav ji, tears of guilt, anger and bereft made their way on her cheeks.
She hugged her knees tightly, digging her fingers in her thighs, letting tears flow like lake which can never stop.
And then she heard her mobile ringing sound and saw a so many missed calls from him and opened the massage of "him leaving for London" and her face lost its colors and soon she was pale as a ghost, HE LEFT HER ALONE when she wasn't strong enough to take care of herself.
When she knew she can break down, anytime and any minute and she knew she was breaking.
"I HATE YOU"
"GO AWAY"
"GO AWAY FROM MY SIGHT"
"I WANT YOU TO GO AWAY' words she told him were ringing in her ears, accusing her that she let her love go.
"NO, NO, NO" she cried digging her face in her legs as if hiding her away from the pain but it was hurting so much. She felt suffocated all of a sudden. How can she live without him? Her heart and mind went numb, she was so weak emotionally and now physically too. She never skipped her meals but now-a-days (after returning from Buaji's house) she started skipping her meals; she just couldn't eat as if all the desire of living were no more.
She was broken but a little hope in her heart was dead may be she wasn't lucky enough to cherish her love for some time just for some days.
She had always loved him from far, watching him secretly when he was sleeping or working but now at this moment when her heart was crying to see him, he had gone.
She got up suddenly "what if he hadn't gone still" her mind told her and she ran to stop him.
She reached AR and went directly toward his cabin only to be informed "he had left in his own jet and they can't stop him, jet has started".
On the other hand Arnav had left immediately after messaging her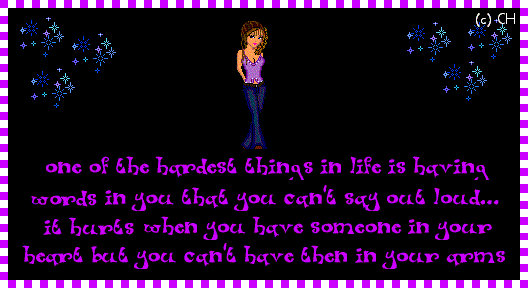 i think that is enough hold you heart beats will update next and last part sooon.
TC bye love you my all readers.


Aug 26, 2015
#craving fr you__shot three (By Farakhan) (Thanked: 93 times)
Shot #3 (last one)
She was devastated with the news of her husband's departure.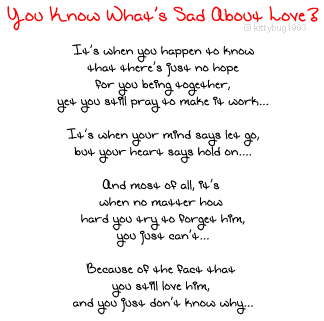 Tears roll down from her eyes as she was walking on the road aimlessly. Her heart was feeling so void and empty. The last hope in her life gave away and now her head was spinning with the intensity making her stumble back.
~~~~~~~~~~~~~~~~~~
Employ, after khushi left, call Arnav telling him about their deal and then suddenly he told him about khushi and Arnav sigh Raizada was shocked and shouted on his employ for telling khushi lie.
He ran back to RM and like a mad man he barged inside shouting "KHUSHI! KHUSHI!" but he was informed by HP that "KHUSHI HAD GONE OUT" ground beneath his feet slip away as he heard hp, all bad thoughts surround him. What if Shyam try to harm her?
He ran toward his car and drive as fast as he could to reach his office, he got out of his car running around shouting for khushi as he saw a car hitting her badly making her fell on the other side of the road with a pool of blood around her. He ran toward her and soon in no time he was beside her kissing her as if she will healed. His mind clicked and he took her toward his car, making her lay he started the engine and drove toward hospital.
~
Hours later
ASR was sitting on the chair like a lifeless man, his eyes red and swollen due to cries. He hadn't informed anyone as if they care. It has been hours but no sign of doctor. He was restless now even more.
"How does it feel to leave me this way,
When all that you have's been lost in a day?
Everyone knows, but not what to say.
I've been wondering now".
After 20 minutes doctor appeared with a relief sigh he said before Arnav could ask "SHE IS FINE" after a pause looking at the broken man "AND GOOD, SHE NEEDS PHYSIOTHERAPY FOR NEXT THREE MONTHS" Arnav nodded and again before he asked doctor said "YOU CAN MEET HER IN NEXT SOME HOURS…PLEASE" Arnav away before nodding again and doctor left.
"Start to see this,
Everyone I know cannot believe this.
Trying to hold onto the sweetest feeling,
So I'll never let you go, don't you leave me lonely now."
It was early morning as Arnav saw khushi and gulped his empty throat looking at her state.
"When my eyes open, morning pulls me into the view,
No
I guess I'm only acting in the way that you do, Just being alone, no.
Only time tells me more than I hoped, all that I know is.
I'll be fine a fortnight, lo and behold,
I know I shouldn't have let you go."
He sat there silently for next two hours just watching her as if she will disappear if he looked away from her.
"I've been staring at the hotel ceiling,
Drinking everything I've found this evening,
Trying to hold onto the sweetest feeling,
So I'll never let you go, don't you leave me lonely.
Start to see this everyone I know cannot believe this
Trying to hold onto the sweetest feeling,
So I'll never let you go, don't you leave me lonely now."
.
.
.
.
.
.
3 months later
"MRS. RAIZADA IS PERFECTLY FINE NOW" haring doctor both smiled. In these three months khushi realize how much he loved her and now she wanted to tell him that she loved him too.
Khushi was wearing a red sari with diamond earrings which suits her well.
She moved toward poolside hearing her name called by him (ASR).
HE FROWNED looking at silent room before approaching toward pool side as he opened the glass door fairy lights started glowing giving him proper view of his khushi. He moved toward her not breaking eye lock.
"YOU LOOK BEAUTIFUL" he breathed inside her hairs. She touched his shoulder as he kissed her neck.
"I WANT TO SAY SOMETHING" khushi said slowly moving away from him. "WHAT IT IS DOLL?" she looked up as he cupped her cheek with one hand and other held her hand.
"I WANT TO SAY….*she took a deep breath*I-LOVE-YOU" he looked at her wide with eyes and khushi laughed looking at his expression.
"AWW YOU LOOK SO CUTE" she laughed pulling his cheek and a smirk appear on his face before he grab her by her waist saying "THEN WHAT WE ARE WAITING FOR?"
"MY LAADGOVERNER TO START" she said moving more close to him, their breaths were mingling with each other.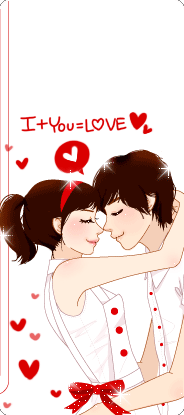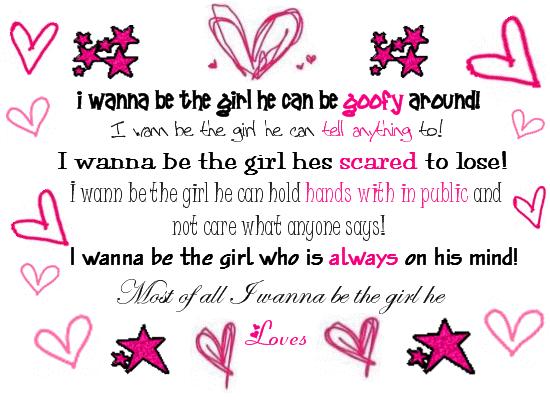 Life isn't a bed of roses but still it isn't so bad too. Things may be difficult sometime but not impossible at all, are they? Love, kindness and care from your loved ones is boost and power against problems just like fuel in automobile.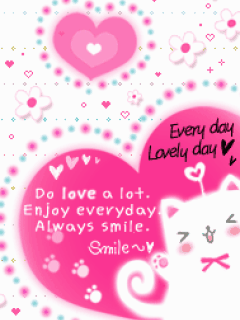 Love is life :) do love in your life not once but again and again.





here you go hope i do not disappoint any of you
i am so sorry if i hurt any of your feelings.
to say the truth i had decided sad ending :) and i was all ready to write it but at the time i remember you all and i can't make any of you sad. i just love you alll sooo much that i couldn't hurt you or made you cry as you are already sad because of dominated love.
sorry again and love you all.
but yes one thing i will re-post it with sad ending if anyone interested then tell me

Disclaimer: The views expressed above are member's views and this website does not comply with it. The views expressed may not be factually correct. Incase of any issue please contact us/report it to us.
Elitists last part is up!