Devil's Love
Aug 19, 2015
Devil's Love (By Farakhan) (Thanked: 23 times)
Chapter#1
A beautiful girl was running behind her little nephew on the bank of
canal, she stop on her tracks when she felt strange feeling. She looked
here and there , her eyes were searching for someone. Her nephew came to her and said: COMMON LET's GO FROM HERE", she came back to senses and when they were about to leave , she saw a man drenched in blood.
She panicked to see the man. She was a very kind, talkative , honest girl with strong morals teach by her grandmother.
She rushed to see the person who was in very bad state , a tall young man was fighting for his life, looking tired and exhausted.
"Oh God, what happened to him" the exclaimed in panic.
"hey GOD what should we do now , we cannot leave him in this state, any body here please help, help please. but to her disappointment there was nobody to help her as it was afternoon and everybody was either resting or preparing lunch'.
She thought of a plan to save him, she with very difficulty took him to the backside of her house and take him to her room without anyone's notice, she went to call doctor ji , she was so nervous all this time she was biting her nails, muttering to herself "What she should do? Should she tell to dadi or not".
After so many thoughts she went to her dadi and by holding her hand she told her
"THERE IS A GUEST DADI" she told this to her dadi with so much nervousness.
Her dadi smile and said: "WHAT'S THE PROBLEM DEAR , YOU LOOKED -PANIC".
This did work and khushi told her everything from A to Z.
Her dadi felt proud on her and ask her to call to doctor.
Aasha (khushi's dadi) saw the person , she felt as if she knew him from ages. She never felt like that, she really want to know who is he? She has saw a sparkle in her doll's eyes and she also knew the reason.
If only she knew this devil is landed here with the will destiny to find his part of happiness and light.
She ran to call doctor , the clinic was full of patients.
She went toward doctor and asked him: CAN YOU COME WITH ME, NOW?
The doctor was shocked by her gesture, he knew her and he felt that there is something serious and
there is not use to ask something to her because he knew that when she is in tenshen she will forget
everything, he chuckled at this thought, Infect she is like his own daughter.
"WE SHOULD LEAVE NOW" he said when he saw her murmuring something to herself.
"YEAH, SURE" she said hurriedly.
They reached her home, doctor checked that unknown guy.
He was amazed, he do not knew him but he knew that there is
Something in this guy which is very rare.
That masculine body full of wounds but still his aroma is different.
He checked him and once again he was amazed that he has wounds almost every part of his body but
still he is alive, he brushed all these thoughts and checked him and dressed his wounds he then: "HE
HAS A DEEP WOUND IN HIS HEAD AND THAT NEED TO CURE SOON OR ELSE HE MAY
BECOME
ABNORMAL".(I have hear and also knew some incidence that after a sever accident the patient
become abnormal like mental or may loss his voice, eye sight and his sanity it is very difficult stage I
knew it, arnav is going to be fine so don't worry about himJ)
Khushi become numb after hearing all this , she don't know why her heart is beating so fast "HEY
GOD PLZ HELP HIM" her heart Prey for him unknown to her.
Doctor went away after giving some instructions.
Khushi went near that stranger watch him keenly, she realize that he is indeed very handsome with perfect features.
She was ogling at him shamelessly "WHAT ARE YOU DOING KHUSHI ,YOU BECOME SO SHAMELESS, YOU CANNOT OGLE AT HIM SHAMELESS GIRL'" she scold herself.
She came to senses after hearing her nephew calling for her and she went out to see him.
In the room the man is lying unconscious unknown to fact that he is donated by a new life, where there will be no darkness, only love and peace will exist but for that he has to struggle hard, no
hard but very hard.
(Khushi's nephew name is Aaditya Gupta.)
Khushi was very upset with the events happening around her.
She herself don't know what is happening to her, "HE IS JUST A STRANGER KHUSHI FORGET ABOUT HIM YOU HAVE TO DO A LOT OF WORK JUST DON'T THINK ABOUT ANY STRANGER.
"IS HE REALLY A STRANGER ?" she asked to herself but she has no answer.
She brushed off all the thoughts and went to her friend priti's house to tell her about that stranger.
While going toward her friend's house, she was just smiling, she don't know the reason of that smile.
"Ohh, MY SMILING ANGEL, MEIN SADQEY JAON AISY KHUBSURAT MUSKURAHAT KE. WHAT HAPPEN TO YOU MY DEAR" priti said as she saw her smiling at herself, she guess something is wrong with her, she never saw her like this, is this love she saw in her eyes.
Khushi smiled at her and said: "THAT STRANGER IS VERY HANDSOME YOU KNOW PRITI" priti looked at her keenly as if trying to read her expression and than asked "WHAT HAPPEN, WHO IS THIS STRANGER WHO TOOK AWAY THE BEAUTIFUL HEART OF A REALLY PRETTY LADY AWAY AT ONE SIGHT"


Just re-posting for those who never read it before.

and hugs :* and balloons for you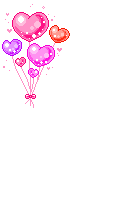 :))))

Aug 20, 2015
Devil's Love (By Farakhan) (Thanked: 22 times)
Chapter#2
"your name?"
After three days he open his eyes and saw a beautiful girl lying on the floor, he was lost in her beauty that he even forget where he is? he forget to breath he forget all the pain in his body.
he felt peace at the first time in his life.he has saw many beautiful girls more than her but that
innocent on her face give him peace.
he kept on staring at her and at last he fell in a deep slumber first time after so many years.
morning she get up and saw him sleeping.
"GET UP SOON" she said politely when she felt his body movements.
she ran to call doctor and ask him to check the stranger doctor came and ask some questions about his
health she answer them all.afterall her all attention was on this stranger only.
doctor checked him and went giving some instructions.
"WAKE UP SOON" she said sadly.
that's it he open his eyes and again he saw her. time stop for both of them.
they kept on staring at each other forgetting everything
.
their trance was broken by dadi's call for khushi looked at him
"YOU WAKE UP" she screamed excitedly.
Dadi was shocked to hear her scream she rushed to khushi's room and she also get the shock
when she saw him awake.
Arnav was just looking at both the ladies and then he remember the accident
his blood boiled at the thought that "HOW DARE THEY TRY TO KILL HIM" he was thinking all
this when a doctor came near him and inquir him about his health.
he answer his questions still lost in thoughts.
he has to go and took his reveng how dare they...
his chain of thoughts was broken by khushi's voice "HEY FINALLY U WAKE UP"
she smiled at him politely. dadi come near him and said
"YOU HAVE MET WITH AN ACCIDENT AND MY DOLL BROUGHT U HERE. YOU ARE SAFE HERE YOU
CAN LIVE HERE UNTIL YOU BECOME ALRIGHT. dadi smiled at him politely and left leaving an excited khushi behind"YOU WILL LIVE HERE AND WE WILL HAVE FUN YUPEEE" she laughed and went away leaving a shocked,confuse and smiling Arnav behind.
Khushi was so excited that the stranger is going to live with him she don't know the reason but she is happy with this all happenings.
It does not matter her that who is that stranger she just don't want to know anything "MAY
BE GOD HAS SEND HIM FOR HER" he smiled at this thought "DEVI MAYYAN RAKHSHA KARNA" she muttered slowly.
Here arnav was so happy he don't know the reason her one smile made his heart flutter in joy.
He is angry on his rivals, he has to tell them who ASR is.
First of all he has to get out of here, wait where is he?
He try to get up but he felt sharp pain in his back and head
He felt tired, he was trying to get up when khushi came their and saw him with her cute
smile "HAVE YOUR MEDICENS DOCTOR SAID TO GIVE YOU BEFORE LUNCH" she handed him meds and give him water.
"DO YOU WANT TO GET UP" khushi said after some time.
"YEAH" he said shortly.
"OK THAN" she held his hand in her and help him to stand carefully.
He smiled slowly and looked at her.
Her all attention was on him trying not to touch his any wound.
nobody ever show concern toward him.
he is a devil for people but they don't know why is he a devil?
his trance was broken by her sweet call"WHAT IS YOUR NAME?"
"ARNAV" he said softly.
Thank you all my sweet lovely readers. A bunch of beautiful flowers for beautiful readers like you...i love you all truly.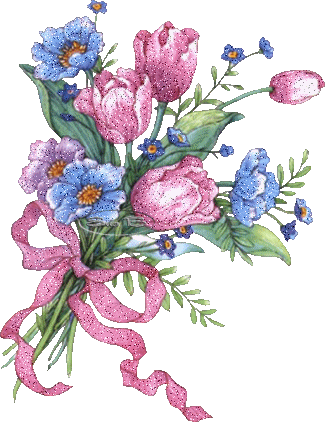 Aug 21, 2015
Devil's Wish (By Farakhan) (Thanked: 21 times)
CHAPTER 3:
Devil's Wish
"ARNAV" he said softly.
ARNAV" she muttered slowly.
"AND YOURS" he asked looking at her face keenly.
"KHUSHI, KHUSHI KUMAAR" she said while smiling broadly.
"I was FEELING SUFFOCATED, CAN YOU TAKE ME OUT FOR A WALK". He looked at her with
some hope.
He wants to know about her, actually he want to be with her alone for some time.
"Ok sure" she said with a smile she held his hand and started walking toward the exit door.
She took him to the bank of canal which is very near to her house.
They sat there for sometime in silence.
Khushi not able to bear silence asked him "WHERE DID YOU LIVE"
He looked at her and said without thinking "IN DELHI"
"Ohh, THAT'S GREAT YOU KNOW DELHI IS VERY BIG CITY I ALSO WANT TO GO THERE"
she said excitedly. He smiled at her childishness.
"TELL ME ABOUT YOU" she asks him now more excitedly.
"WHAT SHOULD I TELL YOU" he asked while looking at canal water.
"ABOUT YOUR PARENTS, WILL THEY NOT BE SAD TO KNOW YOUR ACCIDENT YOU SHOULD INFORM THEM"
"I HAVE NO PARENTS, I AM ORPHANAGE" he said coldly.
Her eyes become teary on hearing this, she tried to touch his hand and said " I AM SORRY, I
KNOW HOW IT IS TO BE AN ORPHANAGE" he looked at her, her tears Ohh no those tears he
don't know why but he just want to wash them away..
Khushi continued "I WAS 8 YEARS OLD WE WERE COMING BACK FROM A WEDDING, WE
WENT OUT OF THE VILLIAGE.
IT WAS NIGHT TIME I WAS SITTING IN ANOTHER CAR AND THEY WERE SITTING IN
OTHER ONE. I HEARD THAT AN ACCIDENT HAS HAPPENED I BECOME TERRIFIED AND
WHEN WE SAW THE ACCIDENT THERE MY PARENTS WERE LYING WITH THE POOL OF
BLOOD, I CRIED AND CRIED BUT THEY NEVR CAME BACK" She smiled sadly at the end.
He put his hand on hers "I AM FINE" she said while faking a smile.
"LET'S MADE SOME NEW MEMORIES WHICH GIVE US SMIL NOT TEARS" saying this she
started blabbering about some random issues.
After half an hour when they both were talking Anjali came in-between them "SURPRISE"
she screamed near Khushi's ear.
"DIII" khushi cried out loud and hug her with all her might.
"When you came back di"khushi asked with a cute pout.
"WHEN YOU WERE BUSY IN YOUR BLABERING WITH OUR GUEST" she smiled while saying
this.
I WAS NOT BLABERING HA NA" she asked arnav with a little pout. HE was amused by her
antics. He just nodded his head as yes.
He know that he is falling for her, for a beautiful angel and he should control himself but at
the same time he want to love someone and want to be loved by someone like khushi.
He don't deserve her but he is selfish. All the revenge he has thought for his rival party was replaced by Khushi's beautiful smile only.
He will live here with his khushi yes he will live here and will tell her every damn thing about himself he made his.
This time "AN ANGEL SHOULD FELL IN LOVE WITH DEVIL" if any God is there than he will
complete his wish.
Thinking this he made his mind to be here until he doesn't know.
Destiny smiled thinking that your wish is completed Arnav.
"ANGEL WILL FELL IN LOVE WITH NOT ANY DEVIL BUT A LITTLE BOY LOST DEEP INSIDE THAT DEVIL"











Thank you all and love you too :P

Aug 22, 2015
Devil's Love (By Farakhan) (Thanked: 24 times)
CHAPTER 4:
At dinner time they all were sitting around little dining table Khushi was blabbering
continuously with her jeejaji about her college.
Arnav was staring at her when Anjali speak:
"YOUR BROTHER IN LAW IS GOING AWAY FROM US KHUSHI SAY HIM TO STOP"
she said making a sad face.
"WHAT I AM LISTENING BROTHER IN LAW" she asked with surprise expression.
"YES KHUSHI THEY TRANSFER ME TO MUMBAI,IT IS ORDER FROM MD. OF OUR COMPANY"
Rahul said looking straight at khushi.
"WHO IS YOUR MD. I WILL TALK TO HIM. HOW DARE HE TRANSFER YOU AWAY FROM YOUR
FAMILY" khushi said with angry tone. Arnav was enjoying her expression.
"ASR" Rahul said in between eating "HE IS OF THE COMPANY"
ASR OR JO KOI BHI I WILL TALK TO HIM YOU JUST GAVE ME HIS NUMBER OR ADDRESS"
ARnav was looking at her without blinking nobody have ever said him these words.
Rahul: "IT IS IMPOSSIBLE I HAVE HEAR THAT HE IS VERY RUDE AND ARROGANT AND VERY STRICT PERON IT IS NOT RIGHT TO TALK TO HIM ABOUT IT AND MOREOVER I NEVER MET HIM ONCE"
Arnav "HE IS RIGHT I ALSO HEAR SAME ABOUT HIM"
"WHATEVER YOU GUYS HAVE HEAR ABOUT HIM I DON'T CARE I WILL GO AND TALK HIM
YOU ARE HIS EMPLOY NOT ANY SLAVE" Said khushi.
Now khushi was getting more irritated by this stupid ASR so said "I AGREE THAR HE IS
VERY RICH BUT ALSO HE IS A HEARTLESS PERSON AND DON'T EVER WANT TO MEET HIM
IN MY LIFE" saying this she started to clean dining table while others were moving away
today her dadi is not at home and she is missing her badly.
Arnav don't know why but it hurt him when she call him HEARTLESS. He is heartless for
whole world but not for her.He will never allow any pain to come near her or to allow
anyone to give pain not to himself. He want to tell her she is his and this DEVIL is not
heartless for her but no word came out of his mouth.
At night, there was silence everywhere, everybody was sleeping except one soul who is
busy in ogling at her newly found prince charming. She was smiling to
herself by thinking and waving the dreams of her prince charming.
A woman talking to her husband "where will we go our children" she sobs while saying this.
"WE WILL ARRANGE SOMEHOW" said the man of nearly 40.
Little Arnav was standing near the door hearing there talking when a group of people came
there and flashes of his past" he jerk open his eyes he was sweating badly.
Arnav saw this nightmare again but he felt relax when he saw khushi sleeping on the floor.
He tried hard to sleep cannot sleep after along time staring at her sleep took over him
Two days went smoothly without any fuss. Arshi are now very friendly with each other. Her dadi has come back now and her sister is going to stay with them as her jeejaji is going to
Mumbai.
Khushi was very sad sitting in the little courtyard of her house murmuring something to herself when
Arnav saw her. He was sleeping and wake up because he saw the dream again slowly he try to stand up
with very difficulties and with the support of wall he went out of room only to saw her in the courtyard
looking sad he sighed he knew the reason of her sadness.
he call her from there:'KHUSHI'
Khushi stood up immediately after listening her name from his mouth.
"what" She answered.
"CAN YOU TAKE ME OUT I FELT SUFFOCATED HERE" she looked at him now worried.
"WHAT HAPPEN TO SHOULD I CALL THE DOCTOR" khushi said concerned.
"NO I AM COMPLETELY ALRIGHT" he said now smiling at her concern.
he again ask the same and now she just nodded her head and by clutching his hand she started to walk slowly with him beside her.
KHUSHI: "YOU KNOW I HATE HIM"
ARNAV: "WHO"
KHUSHI: THAT ASR I HATE HIM"
ARNAV: "IF ONE DAY ASR COME TO YOU AND ASK YOUR HAND THAN WHAT YOU WILL DO"
KHUSHI(shockingly looked at him): "NOOO! I WILL NEVER MARRY HIM "
ARNAV : YOU KNOW I HAVE HEAR THAT HE IS VERY HEARTLESS AND HE GET WHAT HE WANT"
KHUSHI(imagining herself marrying that heartless man):"NOOO!!!!!!"
"JUST STOP THIS DISCUSSION"
Arnav kept silent and than he saw a PCO. he asked her to get him some water and khushi went to take water for from nearby dhaba that was a street away.
He went near PCO. and ask him to call on a number.
AMAN MATHUR( arnav's assistant):HALLO KON.
ARNAV: IT'S ME AMAN, I WANT YOU TO CANCEL THE TRANSFER OF MR.RAHUL AND DON'T TELL ANYONE THAT I AM ALIVE"
AMAN:"ASR WHERE ARE YOU?HOW ARE YOU?TELL ME I WILL COME TO TAKE YOU PRIVATELY"
ARNAV:"STOP IT AMAN I AM SAFE AND WILL COME BACK BY MYSELF UNTIL THAN TAKE CARE OF EVERYTHING AND YES I WILL CALL YOU EVERY WEEK TO ASK THE REPORT GOT THAT"saying this
he cut the call and gave him money. he has his own plan to tell his rivals who ASR is?
he saw khushi coming with water and samosas in her both hands.
she came near him and gave him water he drank the water and saw her enjoying samosas.
she was licking her lips oh no damn Arnav control but no this not any ordinary girl she is the girl who
stole his heart at one sight.
in next moment he did what he felt right and khushi was just like a status thinking what just
happening.
"HE KISSED HER"
Destiny smiled this is the start there is more to come and to change both of their lives.

thank you all and love you too...


Aug 23, 2015
Devil's Love (By Farakhan) (Thanked: 24 times)
Chapter 5
he kissed her she was shocked electric current pass through their bodies, for a normal person it i just a kiss but for them it is not. IT is something beyond their imagination.
it felt like heaven.
like a freely flying bird.
like a new born baby who felt himself so pure.
the kiss was out of lust it was pure love;
union of two souls;
khushi and arnav together HAMESHA.
khushi don't know what to do as she never kiss anyone and she has no idea how a girl kiss to a boy.
now arnav was frustrated he just politely bite on her lower lip make her open her mouth.
khushi gasped at this action he entered his tongue inside her tasting her liva khushi felt like an
addicted woman drinking alcohol without any break.
arnav was in another world tasting her like a mad.
they broke the kiss when they felt sever need of oxygen.
khushi looked at him without blinking and now only Arnav realize what he did.
"i am sorry khushi i.. ju..st."he stammered for the first time in his life he felt so nervous
khushi looked at him with innocent eyes and said:"do you love me"
Arnav looked at her with wide eyes.
He looked at her with wide eyes.
what he hear made him like status. he realy love her he don't know he care for her when he never cared for anyone he hate to see tears in her eyes where he mostely gifted others with tears only he smiled sadly at this thought. he was just thinking what answer her when they hear Priti's voice:" hey Khushi you here" khushi startled to hear her friend's voice.
Khushi:"ye..ah wh.y any..thing important" she stammered praying that she should not cought her red handed God listen her and priti said:'com'on Khushi we need to go mundir you forget it"
Khushi: yes how can i forget i will com after leaving him to home.
priti:"ok i will join you and also i have meet daadiji when she come back khushi"
they started talking and forget about the incident but Arnav was continuesly thinking about
kiss.
What he did dammit? i should have control myself.what she will she think about him?
for the first time in his life he felt very nervous.
Khushi and Priti went to mundir after leaving Arnav home.
At Dnner time daadi,arnav were siting on the chairs and khushi was arranging dishes when
daadi said:"Arnav what about your family? we can contact with them and ask them to come
here to take you and you will also feel comfertable with your family"
Arnav look down at the food placed by Khushi in his plate and said:"i have no family who
will take care of me, you don't worry i will go away soon"
Daadi:"no dear i did not mean that you can stay here i was just thinking that maybe your family would be upset"
"by the way do tell me how are the JALEBIES i made them with my own hand"khushi said to lighten the air.
she felt very bad for him he is soo sweet he don't deserve to be alone she stop thinking then she hear him again.
"i have 2 brothers and for world they are my brothers but for me they are my worst enemies so i wanna stay away from them till i become alright and i will be very thankful to you if you give a place here plzz"
he never said 'please' to anyone but he don't know he felt he should talk with her kindly as she is Khushi's grand.he respect every thing belong to khushi but he don't know it but his heart knew it very well.
khushi felt like to hug him to console him that she is their for him he is not orphanage
she is his
*
*
*
*
*
Arnav don't know but he felt that he should told everything to this great family who save him from death without asking anything in-return he is very grateful to them.
"KAASH K KHUSHI TUM MUJHA PEHLA MIL JATY" he felt like to cry in her arms.
he never thought that he will fell in love with a girl when he never touched a girl.
he remember the KISS that was his FIRST KISS as he never kiss anyone in his whole life he is single
he did every crime but never share himself with any women.But he wanted to share it to khushi yes he never crave for anyone but for her ONLY HER, dinner went smoothly two were feeling sorry for poor soul and one was determined to
open his heart to his one and only love KHUSHI'
at night they both fell in a peaceful sleep withou knowing the storm that will change their lives
ok that is enough for today thank you all who read and commemnt on the previouse update
ignore typo errors i am bad editor *pouting*

Aug 28, 2015
Devil's Love (By Farakhan) (Thanked: 23 times)

Chapter#6
Next morning Khushi wake up early and she saw Arnav sleeping peacefully she just smile and
went away to complete her morning duties.
she took shower and went to the little mundir in her home she did puja and start to sing.
Arnav open his eyes hearing melodious voice he try to stand up now he can walk two or three
steps but always khushi will come and hold his hand and give him support.
Arnav came out of the room and saw the beautiful seen their hi khushi sitting in front of DM and
singing a song he was amused and kept on staring at her his trance was broken by Dadi ji.
"YOU WAKE UP DEAR" dadi said politely.
"YES" arnav said while looking here and there.
"COME WASH YOUR FACE AND HAVE BREAKFAST"
"DOLL HAVE YOU PREPARE BREAKFAST"dadi asked to khushi.
"YES DADI JI I HAVE MADE BREAKFAST AND IT IS IN KITCHEN I WILL ARRANGE
DINING TABLE IN FEW SECONDS"she answered to her dadi ji and smiled at arnav politely.
they had their breakfast.
AFTERNOON
khushi was preparing lunch when she hear doorbell she went and open the door wondering who
will be on the door at this time may be it is priti.
she open the door and was shocked to see the person in front of her and soon her shock
changed into happiness.
"WON'T YOU ALLOW US TO COME INSIDE" said the person.
"DIII" shouted khushi and hug her sister tightly.
Arnav was startled by her shout.
"KHUSHI DO YOU WANT US TO BECOME DEAF"
Khushi just pouted sweetly in return.
she allow them inside and started asking questions like how her jija ji still do not go to Mumbai?
how they came here?
"KHUSHI JUST STOP YOUR INQUIRY GIVE ME SOME WATER TO DRINK" said khushi's
jeeja ji while shaking his head muttering "PAGAL LARKI"
Khushi came back with the jug of water when she hear her jeeja ji saying "ASR CANCEL MY
TRANSFER I THINK HE BECOME SCARED AFTER LISTENING TO YOUR THREATENINGS"
"THIS IS SOMETHING SPECIAL ABOUT ME"khushi said dramatically.
"NOBODY SHOULD GOT THIS SPECIALITY"teased her jeeja ji
"YOU I HATE YOU JIJA JI" said an irritated khushi.
"IT IS VERY OLD DIALOGUE"
"stop you both now" said an irritated Anjal she knew if she did not interfere then they will not
stop.
"HE/SHE STARTED FIRST" said both of them in union.
"I DON'T WANT TO HEAR ANYTHING COME KHUSHI WE NEED TO PREPARE LUNCH"
Khushi went behind Anjali not before glaring at her Jeeja ji.
Arnav was amused by the way khushi fight with her jeeja ji without any attitude,she is so
beautiful but so simple.
Anjali and Khushi start to prepare lunch while Arnav was engrossed in some random
discussion with khushi's jeeja ji.
At NIGHT
after dinner when all were sleeping when khushi was about to sleep Arnav went near her and
said "I WANT TO TALK TO YOU"
"WHAT DO YOU WANT TO SAY"
"you ask me something that day".now bell started to ring in khushi's mind she kept quiet.
"MY ANSWER IS YES I LOVE YOU KHUSHI" khushi looked at him with wide eyes.
Khushi was just thinking is it dream or true Arnav was just praying plz say yes.
But they don't know that their discussion is heard by someone who stood their with moist eyes.
"KHUSHI I LOVE YOU I CAN NOT LIVE WITHOUT YOU I JUST DON'T KNOW THIS ALL
HAPPEN I NEVER KISS ANYONE IN MY LIFE BUT IN YOUR CASE I CAN NOT CONTROL
MYSELF I LOVE I AM SURE ABOUT IT"Arnav said honestly
Khushi was just staring at arnav trying to absorb each word spoken by him.
"DO YOU LOVE ME TOO" khushi looked at him with shocked expression.
"YES I LOVE YOU"Arnav was on cloud nine he could not believe what he hear just a second
ago did she really say that?he was just thinking all this when he hear her saying "YOU WILL
NEVER LEAVE ME NAH OR GO AWAY FROM ME LIKE MY AMMA BABU JI I CAN NOT LIVE
WITHOUT YOU" her eyes full of tears he just hug her tightly "IF I WENT AWAY FROM YOU
THEN WILL YOU WAIT FOR ME TO COME BACK TO YOU?"
Khushi:"YOU WILL GO AWAY RIGHT"
"I WILL NEVER GO AWAY FROM YOU KHUSHI I WILL LIVE WITH YOU I AM IN YOUR
HEART RIGHT, THEN HOW CAN I BE AWAY FROM YOU?" Arnav said while taking her out
of hug.
"YOU WILL BE WITH ME I KNOW THAT I BELIEVE YOU MORE THAN MY LIFE I DON'T
KNOW WHY BUT I FELT LIKE TO BELIEVE YOU"Arnav smiled with moist eyes.
"NOW SLEEP I NEED TO GO MUNDIR FOR PUJA EARLY MORNING"Khushi said smiling to
him sweetly.
Arnav was so happy and contented he is the most happiest person on the earth.he don't know
but for the first time in his life he is so happy he want to smile freely he saw light for the first time
in his dark life if Khushi has not come in his life than what would be he doing? he smile sadly
thinking about his life. he never believe in God but today he felt like there is a God who sent an
angel from heaven just for him he is so happy never in his life he thought that he will love that too
a mere village girl no she is not a mere girl she is the girl who own him and only he knew what
importance Khushi hold in his life.
Khushi was happy and when she is happy then she just think nothing other than to feel that happiness
and this is the special quality that God has gifted her and this quality made her special she will be
happy after facing all the circumstances in her life but she will never allow darkness to engulf her she
is a light to glow the dark life of not only Arnav but everyone near her knew this thing.
THE person who hear everything went to her room she is so much relieved that her doll got true
love.yes Dadi ji have hear their little confession she is waiting for her doll to tell her by herself.
Khushi was 8 year old when she found her on the road in very bad state just like Arnav.12 years
ago Asha Kumara lost everything her husband,son and daughter in law died in an accident.
she was left alone Anjali was married only one month ago.when she found khushi she felt a hope in her
life she began to smile.she is indeed an angel from heaven when she open her eyes she didn't
remember anything except her name.she give her a mere shelter to leave but she in return give her a
hope to start a life again.
next morning they all have breakfast for the first time khushi was just smiling not blabbering
little Adi asked " MAASI WHAT HAPPEN TO YOU?WHY ARE YOU NOT BLABBERING LIKE
ALWAYS"
khushi angrily looked at all the faces smiling at her "YOU LITTLE DEVIL,YOU ARE JUST LIKE
YOUR FATHER"
"WHAT FATHER SAID NOTHING SEE ANJI YOUR SISTER IS BLAMING ME WITHOUT ANY
REASON LOOK AT HER GOD SAVE ME FROM HER"Rahul said dramatically which irritate Khushi
more.
"YOU GUYS STOP TEASING MY DOLL OK SHE MADE BREAKFAST FOR ALL OF YOU AND YOU
SHOULD SAY THANK YOU TO HER"
"THANK YOU"say all of them including Arnav.
Khushi smiled and started having breakfast.
After three days
at evening
Today Aasha kumaar is feeling so light she is happy for her doll.
she was reading a book when she felt a pang in her shoulder and she fell down(ok i don't know about
how heart attack happen but bear with it sorry if it is wrong)
she fell on the floor with a thud everybody rush to her room hearing the voice.
on the other side Arnav got an alert call from Aman singh that his life is in danger his so called brother
have discover his whereabouts oh how much he hate this all he just don't want to involve in all these
but now he is not single khushi she should be safe and to keep her safe he have to went away from her
and to finish this all matter from its roots.he have to do it.
Doctor came to check dadi ji and told that it is minor heart attack but she should not take stress.
Khushi was looking at her dadi ji with tears in her eyes "YOU DARE TO LEAVE ME ALONE"
"YOU ARE NOT ALONE ANYMORE YOU HAVE ARNAV" khushi looked at her dadi ji.
Arnav came back after giving instruction to aman he went to dadi ji and sit beside her taking her hand
into his he said "YOU BELIEVE ME"
"YES MY CHILD THAT's WHY I GAVE MY DOLL'S HAND INTO YOURS"dadi ji smiled politely.
"I HAVE TO GO I NEED TO STOP MY BROTHERS THEY WANT TO HURT ME,THEY WILL HURT
KHUSHI I KNOW THAT IF THEY CAME TO KNOW THAT KHUSHI IS MY WEAKNESS THAN
THEY WILL SURELY HURT HER TO HURT ME AND I DON'T WANT THAT TO HAPPEN AND I
KNOW KHUSHI WILL NEVER AGREE TO IT BUT YOU HAVE TO UNDERSTAND THE
SITUATION PLEASE IT IS A HUMBLE REQUEST" dadi ji looked at the man sitting in front of her
she knew he love her doll alot.
"GO ARNAV BUT YOU HAVE TO PROMISE TO RETURN SOON MY DOLL IS VERY BRAVE AND
LOYAL YOU DON'T WORRY ABOUT HER SHE IS YOURS BUT COME BACK SOON I AM ALSO
WAITING"Arnav looked at her with moist eyes he said nothing but hug her telling her silently that
he will return soon and will never disappoint her.
Khushi who was standing at the door hear everything and ran to her room he is going away the only
thing she was thinking at that moment.
Arnav came and sat beside her took her hand into his she instantly hug him and started crying
"GO ARNAV GO IF I AM YOUR STRENGTH THAN DON'T WORRY I AM YOURS ONLY YOURS
GO AND GIVE THEM PUNISHMENT FOR ME ARNAV FOR GO AWAY PLZ" she said between her
sobs.
Arnav just press his lips on her forehead and went away with heavy heart.
At night khushi was thinking about Arnav's past he have told her.
Flashback starts
one fine morning Arnav asked khushi to come with her she without asking anything went with
him.
Arnav: "KHUSHI I WANT TO TELL YOU EVERYTHING ABOUT ME"
Khushi: ARNAV..."cut off by arnav.
"I WANT TO TELL YOU EVERYTHING ABOUT ME I HAVE NEVER TOLD ANYONE.
MY FATHER WAS A DRUNK AND MY MOTHER WAS JUST LIKE A WOUNDED BIRD MY
FATHER LOVE MY MOTHER ALOT BUT MY MOTHER NEVER LOVED HIM.BEFORE MARRIAGEMY MOTHER LOVE SOMEONE ELSE AND I WAS THE FRUIT OF THAT MAN's DOINGS.MY Mother's PARENTS MARRY HER WITH MY FATHER.HE ACCEPT ME WHOLE HEARTY BUT MY MOTHER NEVER ACCEPT HIM. ONE DAY HE WAS DRUNK AND HE DID SOMETHING THAT MADE MY MOTHER TO HATE HIM MORE HE FORCED HIMSELF ON HER AND AS A RESULT MY TWO BOTHERS AKUL AND AKAASH BORN I WAS VERY HAPPY BUT MY MOTHER WAS NOT SHE ALWAYS LOVE ME BECAUSE I WAS HER LOVER'S BLOOD BUT WITH TIME SHE START TO LOVE AKUL AND AKAASH ALSO.EVERYTHING WAS GOOD BUT MY FATHER HE WAS LOSING HIS BATTLE HE WAS VERY HURT HE NEVER COME NEAR MY MOTHER BUT HE LOVE HER SLOWLY MY MOTHER START TO CARE FOR HIM ALSO HE WAS HAPPY SLOWLY MY FATHER STOP DRINKING WE WERE A PERFECT FAMILY UNTIL THAT B***** CAME INTO OUR LIVES(khushi pressed her hand on his lovingly telling him that she is with him)
MY MOTHER'S OLD LOVER HE THREATEN MY FATHER TO LEAVE MY MOTHER OR ELSE HE WILL NOT LEAVE ALL OF US BUT MY FATHER REFUSE TO AGREE MY MOTHER ALSO DID THE SAME.MY REAL FATHER TOLD MY 8 YEAR OLD BROTHERS THAT I AM NOT THEIR BROTHER THEY START TO REPEL ME. IT WAS WINTER EVENING WHEN MAA AND PAA TOLD US THAT WE ALL ARE GOING FOR SURFING I BECOME EXCITED BUT AT THE SAME NIGHT THAT AJAY (arnav's real father)SENT SOME MEN IN TO OUR HOUSE MY PARENTS HID US ALL BUT I PEEP INSIDE THEIR ROOM AND WHAT I SAW MADE ME FREEZE MY MOTHER TRY TO SAVE MY FATHER BUT SHE DIED AND SAME WITH MY FATHER.FROM THAT TIME MY TWO BROTHERS HATE ME AND MAA THEY THOUGHT THAT WE ARE THE REASON FOR DAD'S DEATH BUT I ALWAYS CONSIDER HIM MY FATHER HE WAS BEST.I START TO LEAVE ALONE IN THAT HOUSE MY BROTHERS ALWAYS HATE ME.I WANTED REVENGE FROM THAT AJEY AND FOR THAT I BECAME ASR(khushi looked at him wide eyes Arnav continue)HE WAS ATTACHED WITH UNDERWORLD AND I ALSO BECOME A B***** BUT I PROMISE KHUSHI I WILL LEAVE ALL THESE THINGS FOR YOU PROMISE I AM DONE WITH MY REVENGE HE IS DEAD AND NOW MY BROTHERS WANT REVENGE"
"YOU ARE THE GREAT ASR"Khushi asked amazed
"YUP I AM"
"BUT I WANT ARNAV WITH ME BUT DON'T WORRY I WILL BEAR ASR ALSO"she smiled cutely
and Arnav muttered "PAGAL".
Flashback ends



ok that is enough i gave a long update as i want to show Arnav's past and now it's your turn do tell me how it is both negative and positive comments are welcome and thank you those who press like bottom.
SORRY IF I DISAPPOINT YOU AND IF THEIR IS ANY MISTAKE.

i love you all :)

Aug 29, 2015
Devil's Love (By Farakhan) (Thanked: 20 times)
CHAPTER 7:
it has been one month after that horrible incident that change their lives completely.

Arnav was sitting beside his Khushi caressing her hair lovingly his eyes full of tears.his thoughts drifted to that incident that nearly took his life away from him.
FB
Khushi was sleeping in her room it has been three days since Arnav went away and now with so much
dificulties she fell in to a sleep. she was not feeling right but try to brush those thoughts.
Arnav was sitting inside his room talking to aman giving him instruction when he got a call
"BIG BROTHER HOW ARE YOU AND YOUR SO CALLED GIRLFREIND"Arnav's both brothers
on the other side.
"WHAT IS THIS NONSENCE AND .."he was cut off by Akul.
"BIG BROTHER YOU KNOW IN NEXT TWO HUORS YOUR BEAUTIFUL GF IS GOING TO DEAD AND IF YOU CAN SAVE HER THAN SAVE HER"
"DON'T YOU DARE TO DO THI TO HER I AM YOUR ENEMY AND KILL BUT DON'T HARM HER I AM WARNING YOU"
"SORRY BIG BRO"saying this he cut the call.
Arnav call Aman and ask him to check security around khushi and ready his private jet
he will never let them hurt his khushi.
At night 12:30am Arnav went to her home walking not almost runing inside her room only to found
her lying on the floor with the pool of blood he felt he lost himself he start to cry Aman call
ambulance and they took khushi to amergency.
"HOW WAS SURPRISE BIG BRO"arnav cut the call he felt like to kill them he made some calls.
whole night they were sitting outside OT.
Dadi ji was crying like nothing Anjali,Rahuland little Aditya was also not in good state.
"IT HAPPEN BECAUSE OF ME I AM SORRY"he said this to dadi ji and broke down in to tears.
daadi ji hug him and console him.
Arnav"KILL THEM B**** INFRONT OF MY EYES"
"BUT ASR" Aman try to interrupt but Arnav's sharp look made him to shut his mouth.
at a desert place "YOU EARN DEAD FOR YOURSELF"saying this he order his men to just shoot his so called brothers and they did the same.
doctor inform that Khushi is in coma.
FB ENDS.
When Arnav came to know that khushi is in coma he swear that he will soon find his brother and will
show them what ASR is?
He did it,he killed them and now they can go to hell also he don,t care.
He came back to his Khushi after Two months gosh he missed her so much.He is back just to find his
khushi lying lifelessly he knew it is waiting for him,he went near his Khushi and said:
"GET UP SWEETY I AM DYING TO HEAR YOUR SWEET VOICE,I AM CRAVING FOR YOUR
TOUCH,I AM WAITING FOR YOU TO HUG ME ,TO WELCOME ME WON'T YOU WELCOME YOUR
ARNAV I AM NO MORE A DEVIL I COMPLETELY REMOVE THAT DIRT KHUSHI GET UP FOR ME
PLZZ GET UP I AM WAITING PLZ...saying this he start to cry very badly his head on her heart
he was crying and crying and when he felt he hand movement slowly he jerk his head up and saw her
strugelling to open her eyes tears of happiness made their way in his eyes he was very happy he call
Aman and than doctor.Doctor check khushi and tell that"SHE IS ALRIGHT BUT SHE WILL HAVING TROUBLE IN WALKING AND SEEING AS SHE WAS PERALISED FOR PAST TWO MONTHS SHE NEED TO EAT HEALTHY FOOD AND LITTLE EXERCISE ALSO"
Doctor went away.
Arnav sat beside khushi he just kept looking at her and tears were flowing from his eyes.
Khushi engulf him in to tight hug and he kept on crying like a child in her embrace.
after more than 30 min Khushi break the hug and she cupped his face and kiss his forehead
with so much love that he never felt in his life.
"I THOUGHT I LOST YOU...YOU KNOW I WAS S BROKEN I..."she kept her hand on his mouth and smiles at him sweetly saying
"I AM ALRIGHT,YOU WON'T LET ME GO,WILL YOU?"
"NO NEVER IN MY LIFE"she smiled at his answer"YOU ARE SO CHILDISH WHEN IT COMES TO ME" khushi said to lighten the mood"I SHOULD BETTER USE THIS FOR YOU SWEETHEART"saying this Arnav smirk and kissed on her cheek.

thanx alot for your love ;)

Aug 30, 2015
last part+epilogue <3 (By Farakhan) (Thanked: 25 times)
LAST CHAPTER:
she was smiling looking at the mirror remembering the beautiful start of their life.
FB
it has been three weeks khushi after khushi wake up from coma and arnav is treating her like a porcelain doll.
"I WANT YOU TO MARRY HER NOW SHE IS ALRIGHT" said nani looking at Arnav happy.
"IT DOESN'T MATTER WHAT I WANT IF KHUSHI IS HAPPY THAN I AM HAPPY"Arnav replied.
"OK THAN I WILL CALL ANJALI.CAN I ASK YOU SOMETHING IF YOU DON'T MIND?"
"NO I WILL NOT"
"YOU WILL TAKE HER WITH YOU THAN YOU WHERE GUYS WILL LEAVE I MEAN"
"I CAN UNDERSTAND YOUR CONCERN EVERYTHING WILL BE OK JUST DON'T WORRY"Arnav said pressing his palm on hers and left.
"WE ARE GOING TO MARRY OH MY GOD ARNAV I AM SO HAPPY"Khushi said excitedly.
"WON'T YOU ASK ME WHERE WE ARE GOING TO STAY AFTER MARRIAGE"Arnav asked trying to know her wish.
"I LOVE YOU AND I WILL STAY YOU WILL STAY EXCEPT JAIL' YOU HATE THEM I DON'T KNOW Y BUT IT WOULD BE VERY HORRIBLE TO LEAVE THERE''
"WHAT THE" was the only word escape from his mouth.
"YOU THINK I WILL TAKE YOU TO JAIL OH COME ON KHUSHI OK LEAVE IT"
"KHUSHI UMPH I WANT TO MARRY YOU IF YOU DON'T MIND UM(you know our arnav)
"WHAT IS IT ARNAV"asked an irritated khushi.
"I WANT TO MARRY YOU"said arnav plainly.
"ARNAV YOU ARE DUMB YOU DON'T EVEN KNOW HOW TO PROPOSE A GIRL HUH
THE GREAT ASR DON'T KNOW HOW TO PROPOSE A GIRL SHAME ON YOU ARNAV I AM NOT GONnA MARRY YOU IF YOU PROPOSE ME LIKE THAT" khushi said with fake anger.
"KHUSHI ... OK..HMMM (sitting on his knees)(oh ASR on his knees isn't it interesting)KHUSHI I(now taking her hand into his) MMN I LOVE YOU KHUSHI ANDIWANTTOMARRYTOU(ok imagine arnav saying this hehe)
(i love you khushi i want to marry you)Arnav said it all in 1 breath and looked at Khushi for her answer.
"WHAT THE" came an immediate answer from Khushi.(imagine Khushi's mouth open in O manner)
"HEY THAT IS MY LINE"arnav said quietly
"AND THAT IS MY STYLE"khushi answered now keeping her hand on her hips.
"I REALLY WILL TRY TO LEARN HOW TO PURPOSE YOU REALLY UMMM"Arav said nervously.
"I DON'T WANT YOU TO CHANGE I LOVE YOU ARNAV AND I AM READY TO MARRY MY ARNAV"Khushi said hugging him tightly.
"THAN BE READY MISS KHUSHI KUMAAR"
After that Arshi decided to marry in next three days everything went well their marriage made them complete now arnav was proudly married to his Khushi oh how much he lover her.
when Rahul came to know that Arnav is ASR he felt numb and was about to faint but later everything was so good he was happy for his sweet sister is happy.
but what made them more shocked was something which they never expected.
at bidaai arnav declared that he will leave in this village with his family(khushi's family).
HE will continue to manage his office work also but he knew that khushi love farming
and he thought to be his favorite in all senses he will do farming for his rest of life and will also not neglect his company after all that belong to his beloved father he knew it is tough but he can manage everything after all he is ASR.
Khushi was on cloud nine she always want to marry a farmer.
These are the words he told her at there Suhaagraat:
"THIS IS OUR HOME,WE ARE GOING TO LEAVE HERE,I HAVE BOUGHT SOME LAND HERE I WILL WORK THERE AND YOU WILL COME THERE TO GIVE ME FOOD,AND EVERYDAY I WILL EAT FOOD WITH YOUR HOLY HANDS HOW MUCH LUCKY I AM KHUSHI TO HAVE YOU IN MY LIFE I LOVE YOU MY PRINCESS MAY I RELISH YOU"
Khushi nodded with tears and they just forget the outer world and the two souls become one.
FB
"MAAA"came the calling of her desperate twins she smile and went to see her little junior ASRs.
time pass but their love remain the same.
every time when she smile he forget his pain.
LOVE HAVE NO END.

Disclaimer: The views expressed above are member's views and this website does not comply with it. The views expressed may not be factually correct. Incase of any issue please contact us/report it to us.
Elitists last part is up!