Married to Gangster
Dec 15, 2015
Married to gangster (By Farakhan) (Thanked: 49 times)

Chapter#9
Khushi was sitting in his decorated room, waiting for him to come. She pursued her lip remembering her mother's careful words, her father's and her brother's gestures. It's been hour and he'd not come here.
She felt hungry and carefully got up from her bed and left the room in search of kitchen and food.
"WHERE IS CHOTE?" Anjali asked to HP who was silently standing there not knowing what to say "SAHAB RECEIVED A CALL AND HE WENT AWAY"
Khushi's eyes widen in anger and shock. How dare he leave her alone on their Suhaagraat?
"WHERE HE HAS GONE?" she asked angrily ignoring Anjali and others.
"I DON'T KNOW" he said looking away.
"DON'T you dare to LIE now? ARNAV JI TOLD ME EVERYTHING ABOUT YOU NOW TELL ME WHERE IS HE?" he looked up at her shocked but then mumbled slowly "AT HIS WORK" khushi turn around to leave.
"WHERE ARE YOU GOING KHUSHI JI?" Anjali asked worriedly "TO MY HUSBAND" khushi replied and disappeared not listening to them. They sighed looking at each other and left to their respective room.
Driver looked at khushi and said "NADAM JI WHERE SHOULD I TAKE YOU?" khushi said sitting car "TO ARNAV'S WORK PLACE" driver silently did as he was told. He started driving and looked at Khushi's angry form and sighed.
Driver carefully opened his pocket, took out his cell and call Arnav but found it busy. He sighed in disappointment.
One the other hand Arnav was looking at Aman who was telling him about something.
"ASR YOU KILLED SHYAM WHO WAS THEIR MAN AND YOU KNOW THEY ARE OUR RIVAL IN BUSINESS. I GOT A WARNING MESSAGE FROM OUR SOURCE AND THREATS FOR YOU BY MEHTA. HE SAID HE WILL HURT YOU THIS TIME BY HURTING YOUR LOVE" this got ASR's attention and he angrily got up gritting his teeth "WHAT THE AMAN HOW DARE HE TALK ABOUT KHUSHI" that's when he remembered khushi and he grab his phone which was on silent.
"ASR YOU SHOULD WARN KHUSHI MADAM" Arnav was calling his driver back and now he wasn't attending his calls.
"WHY OP ISN'T ATTENDING MY CALL?" he called him again and again but no answer. He knew something have happened.
"ASR" Aman called him
"AMAN, CHECK SECURITY AROUND MY MANSION" Arnav ordered.
Arnav called HP as soon as he received call he asked "HP, WHERE IS KHUSHI?" and hearing other side his blood boiled. He knew damage was done.
Four cars were chasing Khushi's car and driver was trying hard to run his car as fast as possible to save his madam. Khushi was worried now all her anger was gone and khushi was now wishing Arnav was here to save her. She asked to the driver "WHO ARE THEY?" her lips were dry and tears brimmed in her eyes as she looked down in her lap and closed her eyes thinking about all good times of her life.
"EVERYTHING WILL BE FINE" she heard driver but she knew nothing was fine here. "CALL ASR…" he handled his phone to her. In a moment 2 cars came in front of their car and OP stopped his car with a jerk making phone fell from Khushi's hand.
Calling ASR… was flashing on the screen.
2 men in black grab Khushi's neck and her arms dragging her with them. They hit OP on his head making him faint. Khushi screamed in pain and resistance trying to free herself from their grip but couldn't.
ASR on the other hand heard her screams and shouted her name. Men who took khushi break phone into pieces.
He ran out of his office followed by Aman and guards.
He ran his hand in his hairs frustrated as he saw OP in critical situation and Khushi's bangles were scattered on the road.
"DAMMIT I LOST HER" he gulped and looked at Aman disappointed. He felt angry on himself he knew khushi would be worried and angry for leaving her alone at their wedding night that too without informing. He knew she was emotional and teenager. He got up from road holding her bangles and looked at Aman.
"I WON'T LEAVE THEM" he said and went into his car before asking Aman to take care of OP.
In a dark room
"WORK IS DONE BOSS" an evil grin appeared on Mehta's face hearing this.
"LET ME SEE WHY ASR FELL FOR 18 YEAR OLD TEENAGER" he got up and went toward a room where khushi was kept.
Khushi was just crying and crying remembering how her father once told her that after kidnapping a girl they kill her in most brutal way. She isn't afraid to die but she is afraid to loss her Arnav. She doesn't want to leave him all alone just like he was before her. She cried for being so helpless. She cursed herself for being so stupid to leave home. She wanted to apology to him for her foolishness.
She heard footsteps and looked up at the man in black looking at her keenly, smiling and evil glint was visible in his eyes.
"SO YOU'RE MRS. ASR" he said looking at her lustfully but soon his eyes turn red and held her hairs in steel like grip and she gasped in pain. "YOU'RE SO BEAUTIFUL" he exclaimed smirking, breathing into her face making her close her eyes in disgust.
"BUT DON'T WORRY I WILL RUIN IT (your beauty)" saying this he left not before giving a stern look to khushi who was too shock to react.


















Finally i am back

Side-effects of marrying to a gangster start now!!!!!!!!!!

Jan 22, 2016
Married to gangster_Grateful (By Farakhan) (Thanked: 51 times)

Chapter#10
Grateful
"KHUSHI FELT SO NUMB all the time as she keep on praying in her heart just to get a glimpse of ASR before dying. Yes, they were going to kill her. She heard a man saying "I WANT THIS B**** ON MY BED FIRST AND THEN I'LL KILL HER" he chuckled evilly approaching her and she gulped hard.
"A BEAUTIFUL FLAWLESS GIRL IN FRONT OF ME IS SO HELPLESS…BUT YOU KNOW IN THIS WORLD EVERYONE WANT OTHER PERSON TO BE HELPLESS" he continued "YOU KNOW WHY?" khushi nodded sideways "BECAUSE THEY FEEL PLEASURE IN IT" he cupped Khushi's jaw making her eyes widen.
"I HAD A DAUGHTER WHO WAS AS BEAUTIFUL AS YOU'RE BUT SHE KILLED HERSELF, YOU KNOW WHY?" khushi again nodded as no "BECAUSE SHE LOVED ASR…YOUR HUSBAND" his hold on her jaws tightened and she winched in pain "I AM YOUR DAUGHTER TOO" she whimpered brokenly
"NO YOU'RE NOT" he moved away from her.
"MY FATHER SAID: RELATIONSHIPS ARE MADE IN OUR HEART NOT WITH BLOOD" man looked at her for a minute before looking away and said "YOU'RE TOO INNOCENT TO BE WITH ASR, HE IS A DEVIL…I HATE HIM"
"I LOVE HIM" she bite her lower lip and said "I EARN HIS LOVE"
"I'LL KILL YOU…" he left not thinking for second.
.
.
.
"KHUSHI" he kept on saying as he drove his car like a mad man. He felt worst feelings arousing inside him and he cursed himself for leaving her alone.
"ASR…" he heard from the other side.
"Shut up and listen to me, khushi is wearing a ring, I gave to her…the ring has a chip in it now trace it faster" he barked aloud.
.
.
.
After 2 hours of driving they reached where chip was located by system. Whole area was now surrounded by ASR's men. He went in like a king without any fear and opened the door only to see his khushi sitting on a chair crying.
His jaws clench as he saw her broken form. Khushi looked up at Arnav with so much happiness and excitement. She forgot everything and ASR did notice it. Somehow his heart was at peace…
He took khushi with him in his car.
He was going to kill Mehta but khushi stopped him "DON'T TREAT HIM BADLY, HE IS OLD AND BROKEN MAN…HE IS NOT EVEN LIVING" she had told him and he couldn't say no to her.
"I AM STILL YOUR DAUGHTER" she had told Mehta and guilt had overwhelmed him causing him to swallow a lump formed in his throat.
___
In Car
"I AM SORRY ARNAV, I AM SO SORRY…I AM SUCH A BAD WIFE WHO MAKES HER HUSBAND SO WORRIED…" she kept on apologizing until he held her chin and said "OH DEAR! I AM SORRY IT WAS MY FAULT TOO" he kissed her forehead lovingly wiping away her tears.
"BUT-BUT IT- WAS MY FAULT TOO...I…I…" she sobbed on his chest and he shushed her saying "IT'S OK YOU'RE SAFE KHUSHI" he pressed kisses on her head and she snuggle in his hard chest, sobbing and soon she fall in to a peaceful slumber.
__
After 20 hours, khushi woke up from her sleep and found herself in his room now theirs. She walked toward poolside rubbing her eyes.
"ARNAV…" she called him softly and sat in his lap still sleepy.
"HOW ARE YOU FEELING PRINCESS?" she smiled as he kissed top of her head "I AM FINE" she shortly replied.
"KHUSHI ARE YOU HUNGRY?" and she nodded. After some minutes a maid came with food for khushi and she had it happily telling him how much she missed him.
At night
"AREN'T YOU FELLING SLEEPY DEAR?" ASR asked politely and khushi looked at him lovingly.
"BUT…I" she started but stopped for a second.
"KHUSHI…SLEEP YOU'LL BE OK" he cupped her face and pecked her lips.
"BUT I AM NOT SLEEPY" Arnav raised his eyebrow and khushi looked at him admiring his features.
"WHEN ARE WE GONNA CELEBRATE OUR WEDDING NIGHT?" she asked still looking at him with her arms around his neck.
"YOU'RE NOT FINE…I THOUGHT WE…" she cut him off saying "I AM OK ARNAV…I AM NOT A GLASS WHO WILL BREAK OK"
"OH SO YOU'RE A TIGRESS?" he was amused and was enjoying this.
"I WANT TO BE YOURS" she swallow hard and continued "WHAT IF SOMEONE AGAIN TRIED TO MOLEST OR KILL ME BEFORE THAT LET'S BECOME ONE"
"NO BABY please DONT TALK LIKE THAT" he kissed her on her lips protectively again and again.
"YOU'LL BE FINE" he kissed her eyes.
"I KNOW, I TRUST YOU BUT…"
"NO BUTS AND IFS" khushi nodded and hugged him and he scoop her in his arms laying her on bed.
"ARE YOU READY" her heart was beating fast and she nodded slowly blushing "I TRUST YOU" she whispered.
He came on top and admired her beautiful face before his eyes travel to her cleavage and his eyes darkened with thick desire.
He loved her like there was no end and she was equally passionate not shying…why should she? HE IS HERS_SHE IS HIS.
AND
They become ONE officially!
Khushi got up slowly after some hours and tried to leave the bed but he held her "WHAT HAPPENED PRINCESS? IS IT HURTING?"
"NO IT IS NOT…I THINK…I...I AM BLEEDING" she slowly whispered feeling different.
"OH OK…LET ME HELP YOU THEN" he got up: took her toward washroom and helped her in whatever (I DON'T KNOW ACTUALLY).
"ARE YOU FINE NOW?" he asked laying her on the bed and she nodded in reply.
"WHY DO I FEEL SO NICE AND COMPLETE?" after a moment of silence she asked innocently and he chuckled "IT'S BECAUSE YOU'RE NOW OFFICIALLY A LADY…A MARRIED WOMAN" she looked in his eyes feeling a different kind of joy in her heart.
"THANK YOU ARNAV" she said with her voice filled with gratitude.
"I THINK I HOULD THINK YOU"
"NO YOU'RE SO GREAT MAN; YOU TAKE CARE OF ME LIKE A GENTLE MAN. YOU DO NOT GET BORED OF ME, KISS ME ON MY HEAD, AND LOVE ME LIKE NO ONE DOES. YOU EVEN BEAR ALL MY CRAZINESS WITHOUT ANY WORD. -cupping his face- I LOVE YOU AND I WANT TO SAY: YOU'RE THE BEST THING THAT EVER HAPPENED TO ME…EVEN AFTER MY GREAT AND AMAZING FAMILY, I LOVE YOU MORE" Arnav Singh Raizada was speeches, wasn't he suppose to say all this to this fair color lady? Who loved him even after knowing all bad things about him and suffering because of him but still she was thanking him. One thing he learnt from her was: The more you're grateful, the more you get. It was true; she had a loving family, now his love and his family is with her…She deserves every best thing.
He could not speak a word instead he hugged her and whispered "I LOVE YOU KHUSHI" and khushi wrapped her arms around him knowing very well-he isn't good at words. Khushi Arnav Singh Raizada knows her husband too much that she even understand his simple gestures.
They slept in each other's arms promising to give their best to each other and to their marriage.

P.S tell me how is it???? and Good Morning :)
TC
LOT OF LOVE!!!!

Feb 14, 2016
Married to gangster_Happily ever after (By Farakhan) (Thanked: 56 times)

Chapter 11 (last)

"THINKING OUT LOUD"

2 years later
Khushi had completed her graduation. Mehta uncle had apology to them and khushi had very well understood his loneliness so ask i to live with them, first he was reluctant but later he became comfortable with them. After so many arguments khushi was able to make him agree for a baby. ASR was reluctant as khushi is too young for having a baby but then her happiness matter the most and doctor also gave positive views. Now that khushi is pregnant it is a very big concern for Arnav. She is so careless and doesn't take care of herself well and he is worried off-course!
Entering inside his room he saw her licking spoon full of ice cream. H groaned in anger, how can she behave so childish, damn she is twenty now.
"KHUSHI" she turned around to find ASR looking angry. She smiled sheepishly trying to hide her hand that was holding ice cream.
"EATING ICE CREAM" he asked sternly.
Khushi is 3 months pregnant and doctor had told them not to give her ice cream because she fell ill last week severely and now to his irritation she is eating again.
"NO! I WASN'T" khushi lied awkwardly
"SO NOW YOU'LL LIE TO YOUR ARNAV…I NEVER KNEW I'LL GOT TO SEE A CURSED DAY" he said faking sadness knowing very well she will melt away.
"NO ARNAV JI I AM SORRY. I AM SO BAD I MADE YOU SAD, I WAS…EATING ICE CREAM; JUST LITTLE" holding his hand "BUT I WON'T EAT IT" she said keeping cup of ice cream away and smiling nicely at him making his heart melt.
"KHUSHI…THAT'S LIKE A GOOD GIRL" he scooped her in his arms and made her sat in his lap while adjusting himself on sofa. He kissed her jaw line "YOU'RE NOT ANGRY" khushi bit inside of her lower lip "NO" he kissed her nose tip and tried to capture her lips before she stopped him saying "YOU SAID YOU WERE SAD" he laughed at that and said "I WAS TEASING YOU" and khushi slapped his shoulder so hard angrily and looked away "YOU TEASED ME, NO YOU TEASED MY FEELINGS. I HATE YOU…" she huffed and tried to get up from his lap before he held her arms tightly and hugged her.
"DON'T YOU DARE TO SAY 'YOU HATE ME'" and khushi wriggle in his hold and said "DON'T YOU DARE TO TEASE ME LIKE THIS" he broke into chuckles hearing her and said "KHUSHI, I AM SORRY"
"NO YOU'RE NOT" she said looking at his face and told her not to melt away with his charms.
"I AM SERIOUSLY"
"HOW AM I SUPPOSE TO KNOW THAT?" she crossed her arms on her chest he raised his one eyebrow and said "LET ME PROV YOU THEN" and he bent over her to capture her lips but she moved away but he held her back again "ARNAV STOP"
"WHY" he groaned, now what?
"YOU SHOULD'NT KISSES ME" she spoke sadly pouting
"WHY?" he asked irritated
"THE BABY WILL SEE YOU KISSING ME AND WILL HAVE BAD EFFECT"
"WHAT THE" he looked at her with his eyes widen and said "KHUSHI STOP WATCHING MORNING SHOW…THEY FEED BRAIN WITH WRONG STUFF"
'NO, MAMA SAID IF I'LL BEHAVE NICELY AND INNOCENTLY THEN KID WILL LEAN NICE AND INNOCENT THINGS ONLY AND I DON'T WANT OUR KID TO LEARN THIS" his mouth was open now in perfect O shape.
"YOU ARE CRAZY PRINCESS" he chuckled.
"THE BABY CAN HEAR AND FEEL BUT HE CAN NOT SEE" said Arnav trying to clear her mind
"BUT…HE WILL FEEL YOU KISSING ME" he smiled at her innocence and khushi bite inside of her lip nervous.
"NO PRINCESS, HE WILL FEEL ME LOVING YOU" he tucked a strand of hair behind her ear and she smiled brightly at him and said "BABY SHOULD FEEL LOVED" and he captured her lips in a passionate kiss.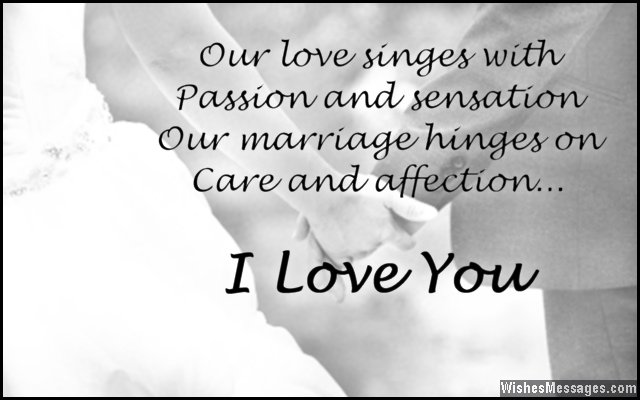 A week later
Everything was just looking perfect because ASR had decorated all the area so beautifully and with all the love and respect. It's their 2nd wedding anniversary and he wanted to he give her a surprise with all the love in his heart he had been working on it from past month.
He wanted everything to be perfect.
"KHUSHI…COME HERE" he held her hand and brought her in the palace of lights and happiness.
"DON'T OPEN YOUR EYES UNTIL I TELL YOU" he whispered in her ear lovingly and she smiled slowly knowing something good was coming but she will wait "OK".
After some seconds of silence she heard him from far-he wasn't near her-she frowned.
"OPEN YOUR EYES" khushi did as she was told to and her eyes widen in shock as she looked around in awe.
"YOU'RE THE BEST THING THAT EVER HAPPENED TO ME KHUSHI…I AM NOT GOOD AT WORDS BUT STILL I WROTE THIS FOR YOU" (imagine this song was written by Arnav)

"Thinking Out Loud" Artist/singer: ED SHEERAN
When your legs don't work like they used to before
And I can't sweep you off of your feet
Will your mouth still remember the taste of my love?
Will your eyes still smile from your cheeks?
And, darling, I will be loving you 'til we're 70
And, baby, my heart could still fall as hard at 23
And I'm thinking 'bout how people fall in love in mysterious ways
Maybe just the touch of a hand
Well, me—I fall in love with you every single day
And I just wanna tell you I am
So, honey, now
Take me into your loving arms
Kiss me under the light of a thousand stars
Place your head on my beating heart
I'm thinking out loud
Maybe we found love right where we are
When my hair's all but gone and my memory fades
And the crowds don't remember my name
When my hands don't play the strings the same way (mmm...)
I know you will still love me the same
'Cause, honey, your soul could never grow old, it's evergreen
And, baby, your smile's forever in my mind and memory
I'm thinking 'bout how people fall in love in mysterious ways
Maybe it's all part of a plan
Well, I'll just keep on making the same mistakes
Hoping that you'll understand
That, baby, now
Take me into your loving arms
Kiss me under the light of a thousand stars
Place your head on my beating heart
Thinking out loud
Maybe we found love right where we are (oh, oh)
La, la, la, la, la, la, la, la, lo-ud
So, baby, now
Take me into your loving arms
Kiss me under the light of a thousand stars
Oh, darling, place your head on my beating heart
I'm thinking out loud
But maybe we found love right where we are
Oh, baby, we found love right where we are
And we found love right where we are
"I LOVE YOU TOO" khushi clapped at the end happily. KHUSHI SAID:
he came toward her and khushi put her arms around his neck, moving close to him-there breaths were mingling "THE BABY WANT TO FEEL THE LOVE" she smiled mischievously as he captured her lips in a passionate kiss.
they made love under thousand stars giving proofs of being one.
Arnav said lovingly :D

NOTE# Now all of you must know i was about to die with fever but i am alive with the grace of Allah...love you alll i am gonna finish all my work Inn-Sha-Allah!
i am no more using IF.
So tell me how is it. it wasn't planned at all :D i was just so in love with this song 'thinking out loud" that i keep on imagining ASR singing for khushi and finally i did that yayyy i am so happpy!.
i loved this rose

for you all :*

Disclaimer: The views expressed above are member's views and this website does not comply with it. The views expressed may not be factually correct. Incase of any issue please contact us/report it to us.
Elitists last part is up!