Sleeping Beauty
Jul 28, 2015
Sleeping Beauty (By Farakhan) (Thanked: 51 times)
Chapter # 1
It's a blissful evening in Rizada palace, today is a very big day for the whole kingdom name "Premnager" (imaginary) because a son has born and their king had invited the entire kingdom to give this blissful news. Everyone is happy, why won't be? After all Rizada were their king from ages and they respect them a lot because they deserve it.
"WITH ALL THE PRAYERS YOU ALL OFFERED FOR US, GOD HAD BLESSED US WITH A PRINCE AND WITH THE WILL OF QUEEN RATNA WE NAMED THE PRINCE AS "ARNAV SINGH RIZADA" announced the king Arjun Singh Rizada holding little bundle in his arms securely.
Cheers and laughter's with silent prayers fill the huge hall. All were eating and enjoying the party given by their king.
Prince ASR is just silent and is enjoying all the attention. His nose is sharp; eyes are caramel brown with thick eye brows showing his attitude. His hands are soft yet powerful. His arms were resting in air as he was too busy with the golden coins hanging on the cradle to made noise which attract him. His scent is very natural unlike other kids. He was different and it was very prominent that this child is extra ordinary.
1 Year later
"AKUL YOU ARE LATE, PRINCE ARNAV AND MY QUEEN ARE ANGRY WITH YOU" said Arjun to his best friend and his brother in law, his wife's cousin brother.
'I KNOW HOW TO WOO THEM AFTER ALL I AM ARNAV'S UNCLE AND RATNA'S BROTHER" both laughed and moved toward queen's room.
Akul Raajpoot king of neighbor country of Premnegar named "Arianager" is married to his lady love Mira, cousin brother of Ratna.
1 year later
A later arrived at rizada palace from Arianager which state that "MIRA IS EXPECTING, WE ARE GOING TO PARENTS…WILL HOPE TO SEE YOU WHEN OUR PRINCE OR PTINCESS ARRIVED IN THIS WORLD" once again kingdom filled with this happy news while little 2 year old Arnav couldn't understand it..He was very young.
1 year later
Everyone was sitting in all silence because Akul Raajpoot lost his first child…it was sorrowful news which made a strong king weak too.
Again 2 year later
It was the most joyful news that a baby girl had born named "Khushi" because she brought happiness back in the whole kingdom. Everyone was in ewe to see the beautiful princess who laughed at everyone even if someone was staring angrily…it shows how blissful she was.
Her hands are soft like cotton and her skin is so soft just like silk. Her shining eyes are of perfect almond shape with hazel nut orbs. Her sharp button nose and her small but perfect lips were pink like soft flowers. Her skin color is milky white just like her mother.
5 year old Prince Arnav was staring the girl which seems to him was a moving doll for him to play with but he was very disappointed because he never got a chance to play with this doll. He pouted angrily as again she was snatched away from him because she was hungry.
A man looked at princess with so much passion, smiled and disappeared.

you angels :*)
Voting: (Total Votes: 58)
should i continue?
(Votes: 58)

Jul 29, 2015
A promise (By Farakhan) (Thanked: 52 times)
ignore typo errors..for all those who read my updates ;)
Chap 2
5 years later
A party was held in Raizada palace on the celebration of the great victory over their old enemies. Many rich brats and kings including Akul were present. They all were chatting about their states and how to cop up with problems and on the other hand some ladies were chatting about fashion and jewelries, some were gossiping while Mira and Ratna were talking about their family, their little ones (Arshi) and how much they missed each other.
"I AM VERY HAPPY AT YOUR VICTORY MIRA HAD PRAYED HARD FOR YOU AND ME, SHE IS JUST SO SENSITIVE ABOUT FAMILY" said Akul chuckling and Arjun joined him too "SAME WITH YOUR SISTER AND MY LITTLE PRINCESS; ARE YOU TAKING CARE OF HER OR NOT?" "YUP I AM MY LORD" said Akul dramatically. No matter how old they become they are good friends and will be. There is only one relation which demanded not formalities just give immense love, care and support at the time when you are weakest person on the earth. Even if you become strong it made you stronger.
5 years old Khushi was busy eating chocolate given by her Arjun babu ji when 10 year old Arnav looked at her adorably, smiling at her cuteness. He approach toward her and tried to grab her attention with his innocent tricks but khushi was so busy in eating and ignored him which angered little Arnav more. He snatched away her chocolate and that's it khushi started crying. Afraid Arnav moved away but to his bad luck his mother saw him snatching chocolate, she marched toward him and scold him saying "SHE IS A GIRL CHILD AND AS A PRINCE AND A GOOD HUMAN BEING YOU ARE OUGHT TO RESPECT GIRLS" Arnav eyed khushi angrily before giving her chocolate back and left pouted angrily.
"HUH scold me for that little stupid girl" he muttered to himself but he found his mother smiling looking at him hearing his words. She sat on the floor in front of him
"OH MY LITTLE…" "I AM NO MORE LITTLE I AM BIGGER THAN KHUSHI" she smiled at his innocence "I KNOW MY BIG PRINCE (he smiled happily) I WANT YOU TO REMEMBER ONE THING THAT IS YOUR BRAVERY IS TO BEND DOWN A STRONG PERSON IN FRONT OF YOU NOT WEAK ONES…MY ARNAV IS VERY BRAVE AND…" cut her off "I WILL RESPECT WEAKER" he hugged her saying "YOU LOVE ME MORE THAN KHUSHI RIGHT" said
Arnav innocently this is the most repeated question "TUM TO HUMAARY JAAN K TUKRE HO (you are part of my soul)…NONE CAN TAKE YOUR PLACE BUT ARNAV SHE IS MY NICE I LOVE HER AS ANJALI BUA LOVES YOU" he nodded and again whisper "I AM HUNGRY WILL MIRA MAA FEED ME, HER HANDS ARE SO SOFT" he pouted cutely "OWW WHY NOT" his mother took him to Mira.
"ARNAV ARE YOU HUNGRY BACHA (baby) COME I WILL FEED…it's HIGH TIME RATNA YOU SHOULD HAVE FEED HIM" she said taking him in her lap kissing his cuddy cheeks and khushi giggles. Ratna smiled at her friend "THAT's WHY I BROUGH HIM HERE"
Mira smiled started feeding Arnav lovingly telling him good things while khushi was just giggling all the time…she just loved to hear her mother's voice. Arnav was amused at the way khushi was giggling.
.
.
.
"MIRA MAA I LOVE YOU OK NOW TELL ME YOU LOVE ME TOO NA" asked innocently Mira
"YUP I LOVE YOU AND YOU ARE MY FIRST CHILD" kissing his nose tip.
"NO YOU LOVE ME MORE THAN KHUSHI?"
"NO SHE IS MY MAA AND SHE LOVE ME I AM HER SOUL AND JAAN SHE TOLD" khushi spat angrily. Mira looked at khushi "KHUSHI HE IS ELDER TO YOU RESPECT HIM" Mira said softly but firmly making her nod slightly.
"I LOVE YOU AS MUCH AS I LOVE KHUSHI…CAN YOU GIVE YOUR HEART TO SOMEONE? (Turning to khushi) CAN YOU GIVE YOUR SOUL, EYES TO SOMEONE?" They both nodded as
"NO" she smiled taking both of them in her arms kissing their heads
"ARNAV CAN I GIVE MY HEART TO SOMEONE?" she asked looking at Arnav he nodded no and said "YOU WILL BE DEAD THEN" he gasped loudly cupping his mouth
"EXACTLY YOU ARE MY HEART" and a broad smile appeared on his lips "AND MY KHUSHI YOU ARE MY SOUL, MY EYES CAN I GIVE THEM TO SOMEONE?" 'NO MAA PLEASE DON'T" she hugged her mother.
They are just so possessive of her.
"PROMISE ME YOU WILL ALWAYS HELP EACH OTHER IF ANYONE TRIED TO HURT YOU' she said extending her hand they both hesitantly put their hands in hers.
Mira knew they are very small for keeping any promises but still she wanted to assure herself by this promise. Don't know but a strange fear griped her heart and she is very afraid to lose her both bundles of happiness.
5 years later
15 years old Arnav had started his sward practice and 10 khushi like a challenge forced her mother that she wanted to learn how to fight with sword it inspired her fighting with sword and now watching Arnav made her decision firm. If Arnav can do it then she will do it too.
5 year later
Arnav and his family had come to see Rajpoot family.
"ARNAV HAD LEARN A LOT OF THINGS HERE and now it's time he should move to abroad for further studies" Mira caressed his hairs lovingly as Arnav spoke "I CAN STUDY HERE IT'S ABROAD TOO RIGHT"
"OWE MY SON BUT YOU HAVE TO LEARN IMPORTANT THINGS WHICH ARE NEEDED TO BECOME A GREAT KING" she laughed as Arnav pouted sadly.
"LOOK AT THE LITTLE KID HE IS AFRAID" Khushi laughed with her mother.
"NO I AM NOT AFRAID" he said confidently "I AM JUST SAD"
"HUH WHO CARES IT SHOWS YOUR WEAKNESS NOTHING ELSE"
"REALLY DID YOU EVER WENT OUT OF YOUR CASTLE HUH"
"YUP I WENT TO R*****N FOR 3 YEARS TO LEARN SWARD FIGHTING" everyone except her parents looked at her shocked "WHAT YOU WENT THERE?" they asked in union.
"YUP BECAUSE I WANTED TO TELL EVERYONE THAT GIRLS AREN'T WEAK" she said confidently. Arnav was amazed, girls of her age dream to wear nice cloths, collecting flowers and finding their love mates. She always managed to amuse him.
"…SHE JUST WAS SO STUBBORN TELLING US AGAIN AND AGAIN…..SHE THREATEN US AND YOU KNOW SHE IS OUR WEAKNESS….WE COULD NOT Deny HER…" Arnav heard every word Mira told them about her journey and pranks and how naughty she is becoming day by day blah, blah and blah.
"YOU JUST WANTED TO SHOW ME YOUR SKILLS' Arnav teased her
"I DID IT FOR MYSELF" khushi said shrugging her shoulder.
"REALLY"
"YES"
Their arguments were endless and family sighed started talking to each other.
Arnav left for his journey to get education as do khushi. Yes they both had a challenge and family couldn't deny them. Both moved to their respective destinations waiting for them.
3 years passed away so easily just like few seconds and all this time Arnav understood one thing, he was attracted to her. And same with khushi ?
Note#
i am continuing it for my sweet and lovely readers who commented and encourage me.

Jul 30, 2015
teaser.. :) (By Farakhan) (Thanked: 30 times)
Teaser
"YOU GROW UP INTO A BEAUTIFUL WOMAN NO GIRL" said Prince Arnav felling nervous for the first time seeing his childhood enemy.
Princess Khushi smiled shyly before saying "AND YOU ARE HANDSOME TOO UMM NO VERY HANDSOME" she felt her knees weakening as he near her.
"SO WILL YOU COME TO THE PARTY?" asked Arnav hoping for getting positive reply.
"PARTY?" asked khushi frowning.
"YEAH IT'S MY B'DAY"
"OHH I FORGET IT UMM O…OK I WILL COME" she said feeling awkward…they had met before many times but it was different, very strange meeting.
She said him "GOOD BYE" and left to join her father.
The romance is on the way *wink*

Aug 4, 2015
war began (By Farakhan) (Thanked: 38 times)

Chapter#3
It has 3 years and khushi was back to home with a beautiful welcome by her kingdom and emotion welcome by her family. Her mother had cried so much hugging her muttering her endless insecurities.
Khushi smiled looking at her overprotective mother who is smiling and talking to someone.
Khushi immediately looked down as her mother caught her staring at her "WHAT THE PROBLEM MY DEAR PRINCESS" Queen Mira asked lovingly "NOTHING JUST ASSURING MY HEART THAT YOU ARE WITH ME…I MISSED MY QUEEN" Queen Mira looked at khushi as thin layer of tears formed in her eyes which she brushed and said "WE ARE LEAVING FOR PREMNAGAR, THERE IS A HUGE CELEBERATION AND QUEEN RATNA WANTS MEET YOU AND KING ARJUN INSITED TO MEET YOU AND…" she smiled and looked in Khushi's hopeful eyes "HE DIDN'T ASK FOR YOU" she said looking at her
"AS IF I CARE…" said princess Khushi with her big ego.
"YOU CARE FOR HIM…YOU CAN'T LIE TO YOUR MOTHER AND HE CARES FOR YOU I KWOW YOU BOTH"
"I…I.I JUST…AH I DON'T CARE" Khushi said irritated.
"MY DEAR KHUSHI I WANT TO SAY ONE THING THAT IS "NEVER LET YOUR EGO RULES YOUR EMOTIONS… YOU ARE PRINCESS BUT BEFORE THAT YOU ARE A GIRL" Queen Mira politely smiled and left to give Princess space to think about her words.
Maa is right she should behave maturely not like a small silly girl.
In PREMNAGAR
Raajpoot families reached there and now were talking to each other when khushi saw Arnav.
He had changed so much now he looked like a man. His well built body and broad chest. He had grown bread very slight which made him look more handsome. His eyes were same with that innocent twinkle which shine when he is happy and darken when he is angry. His lips were just like before but they seemed to her harder. His hands were soft but powerful, she noticed when he shakes hands with her. His hair seems to her very soft if she could touch them.
She knew this is more than attraction.
On the other hand Arnav was lost in her beauty. She was 18 now and looked so beautiful what will happen when she will grow into a complete woman. Her hands were so soft just like cotton may be more than cotton. Her rosy lips which were colored pink invite him to kiss them but he controlled. Her eyes were same beautiful hazel orbs which twinkled when she sees food; he chuckled remembering her love with food. Her hairs were so long till her hips and he just wants to caress them and feel their softness.
He knew this is more than attraction.
He got up as he remembered what Mira Maa told him he will not let ego rule his feelings.
"HEY" Arnav said smiling awkwardly.
"HI" khushi replied clutching her lehenga tightly.
"UMM HOW ARE YOU?" he felt like to slap himself for asking such a stupid question. Off course she is fine.
"I AM FINE" she smiled looking at him.
There was long silence for some minutes and finally Arnav break the awkward silence.
"YOU GROW UP INTO A BEAUTIFUL WOMAN NO GIRL" said Prince Arnav felling nervous for the first time seeing his childhood enemy.
Princess Khushi smiled shyly before saying "AND YOU ARE HANDSOME TOO UMM NO VERY HANDSOME" she felt her knees weakening as he near her.
"SO WILL YOU COME TO THE PARTY?" asked Arnav hoping for getting positive reply.
"PARTY?" asked khushi frowning.
"YEAH IT'S MY B'DAY"
"OHH I FORGET IT UMM O…OK I WILL COME" she said feeling awkward…they had met before many times but it was different, very strange meeting.
She said him "GOOD BYE" and left to join her father.
"WHAT DID HE SAID?" her mother asked smiling warmly.
"HE SAID I AM BEAUTIFUL AND I SAID YOU ARE HANDSOME…HE INVIT ME TO HIS B'DAY PARTY TOO" her mother grinned at her saying "DON'T THINK MUCH LET IT GO WHAT YOUR HEART TOLD YOU TO DO" khushi felt light it is the magic of her mother.
At night
It was raining heavily and princess Khushi was sleeping soundly not knowing the danger is on her head.
Suddenly it thunder aloud and windows started making noise colliding with each other which awake the whole castle informing them to see their precious princess and they wake up too. Mira clutched her heart looking at her husband saying "KHUSHI…I…I NEED TO SEE HER…MY DAUGHTER IS IN DAGER I KNOW THAT MY DAUGHTER IS IN DANGER…" they all ran toward Princess Khushi's room and open the door.
A man in black entered inside and a smirk appear on his face "I HAVE WAITED FOR YOU MY WHOLE LIFE MY DEAR PRINCESS TO GET YOUR LOVE I CAN EVEN DESTROY THE WHOLE WORLD" Shyam Manohar Jha laughed like a maniac when he saw Khushi's family "HE IS THE MAN I SAW HIM IN MY DREAM…" Mira cried as Shyam took khushi in his hold and in one swift h took her away from her family while khushi was sleeping.
"SLEEPING BEAUTY WILL NOT EVER AWAKE" he laughed and disappear in seconds.
Everyone was crying while Prince Arnav took his horse and started following that shadow ignoring cries and shouts of his family and the whole kingdom which was crying their heart out for their beautiful princess and brave prince.

ok i seriously don't know what i write but yes war had began between Prince Arnav and magician Shyam JHA so keep waiting for more updates.

Aug 5, 2015
teaser.. :) (By Farakhan) (Thanked: 22 times)

teaser:
"LET MY KHUSHI GO" said prince Arnav trying to stop his magic spells with his swords.
"NO I LOVE KHUSHI JI MORE THAN YOU OR ANYONE" said Shyam furiously sending black megic spell toward Arnav.
"I LOVE HER MORE"
"NO"
"YES"
"NO"
"YES"
"THEN PROV YOUR LOVE...PROV THAT YOU LOVE KHUSHI MORE THAN ME"
wellll this scene is very far... will update Devil's Love~2 soOooon

Aug 18, 2015
sleeping beauty- feeling (By Farakhan) (Thanked: 23 times)
Chapter#4
Prince Arnav pulled reins of his horse to increase speed as he was following Shyam's dark shadow. It was dark night and rain was pouring down which made shriek sound striking with Prince Arnav's horse, he ride his horse fast passing every hurdle and green plants but suddenly he bumped into something very big loosing his conscious he rolled down deep down in a valley of silence and darkness. Jungle was silent except some growling sounds.
A little man of almost 9 inches heard the sound of loud and started shouting "SAVE, SAVE AND SAVE" and in next few seconds they saw a big man like a tree falling no rolling down on the floor and fell down over their houses breaking them.
everyone slowly gathered around that huge thing and were left amazed seeing big man with sharp features. everyone looked in ewe.
Total 19 men were living in that small valley and never in their life they saw someone like that so big. well did they ever get out of this valley? answer is no.
"WHO HE IS" they all asked at the same time.
"DON'T KNOW" again uttered together.
"HE IS HURT LOOK" one of them pointed out looking at cuts and scratches.
"LET US BANDAGE HIM FIRST THEN WE CAN THINK ABOUT WHO EXACTLY HE IS? all nodded in agreement.
yes Prince Arnav landed in the town of small people. who were trying to bandage his big wounds but seems like their ointment isn't enough at all. the man is way too big.
"WHAT TO DO THIS MAN IS SO BIG" they started thing and exploring around to help the man when one of them said "LET US MADE OINTMENT IN A BAG JAR LIKE UMMM...IN A BIG BASKET UMM WITH A BIG MAPLE LEAF INSIDE…" and with that he started explaining and others started their work. sme went to collect material, some started to make basket and some were collecting maple leafs.
after many hours of hard work they finally made ointment and now were applying it on his wounds. after some time they felt movement in his body which scare them and they all hid behind big leafs.
Prince Arnav open his eyes feeling pain in his head and turn around to see the place and reality hit him he lost him.
"OH" he growled irritated but he hear some slow murmuring, it is almost morning now and there is silent everywhere, he can hear something.
"WHO IS HERE?" and suddenly he felt no pain in his body and he saw ointment applied on his wounds. he wondered who did that but then he saw small man whispering something to other.
he move leafs away and said "HEY…" they all moved away afraid but then he said "RELAX, I AM NOT A MURDERER...DID YOU ALL APPLIED THIS OINTMENT" and they all felt relax and started telling him everything from A to Z.
"THANK YOU FOR THE HELP" he exclaimed from the bottom of his heart to these little 9 or 8 inches creations.
"O NO BOTHERS" they all said in union.
"SO WHO YOU ARE?" one of them asked as they were now friends.
"I AM ARNAV SINGH RAIZADA…" he said taking a deep breath.
"YOU ARE A PRINCE?" they all uttered excited.
"HOW DO YOU KNOW THAT?" asked Arnav frowning to which they all hesitated but hear Arnav they felt relaxed and happy "COM'ON WE ARE FRIENDS"
"YOU KNOW WE USED TO BE A BIG FAMILY" said one of them smiling sadly.
"WE USED TO EAT" one of them sing.
"WE USED TO DANCE" other one sing
"WE USED TO SING" other one danced and sing.
"WE USED TO BE A VERY BIG FAMILY" and they all stood up started dancing with hand in hand.
"WE USED TO KISS" they sing and imagine to be kissed by a girl.
"YES WE USED TO KISS_OUR BEAUTIFUL WIVES" they all danced in the same tone and sing with high pitch.
"BUT ONE DAY EVERYTHING WENT WRONG" one of them stood on the big flower and sing with low but audible pitch.
"I LOST THEM" one of them stood on next flower.
"WE LOST THEM" they all said in high pitch.
"A DARK MAN ENTER INSIDE AND TOOK AWAY OUR VILLAGE" pretending to be scared they hold each other.
"MAKING US ALL HOMELESS" they sing again with a grieve expression.
"WITH THE BUILDINGS OF THEIR___ DEATH BODIES" they all sing in high pitch.
"I LOST THEM"
"WE LOST THEM"
"THERE IS NO LIGHT" one of them sing standing on the small rock.
"THERE IS NO PLEASURE" other one sing with the same position.
"THERE IS NO EXCITEMENT" another sing
"THERE IS NOTHING"
"BUT GRIEF SADNESS" one of them sing standing on the big rock with highest pitch.
"WHO IS HE?" asked Arnav to the crying souls.
"HE IS THE ONE YOU WERE FOLLOWING"
"SHYAM..." he gritted his teeth.
"YES"
"WHY WERE YOU FOLLOWING HIM"
"THE DAY I FELL IN LOVE...SAME DAY I LOST MY LOVE"
"I LOST MY LITTLE PRINCESS"
"MY HEART IS CRYING IN PAIN"
"THE AIR SEEMS HOT TO MY BREATHS"
"HER EYES HAUNTING ME___EVERYWHERE"
"MY HEART IS CRYING IN_PAIN"
"SHE SAID I AM HANDSOME"
"I SAID SHE IS BEAUTIFUL"
"I WISH I COULD JUST SAY"
"HOW MUCH I LOVE HER"
I GAVE MYSELF A CHANCE"
"AND FALL IN LOVE WITH HER'
"BUT"
"MY HEART IS CRYING IN PAIN"
"I LOST HER BEFORE I MADE HER MINE"
"I WAS GOING TO BALL WITH HER"
"TO TELL THE WORLD ONE THING"
"ONE THING WHICH MY HEART FELT"
"MY KHUSHI BELONGS WITH ME"
"MY HEART IS CRYING IN PAIN"
"I LOST HER BEFORE I MADE HER MINE"
"SHE IS MY LIFE, SHE IS MY SOUL AND MY HEART TOO"
"AND NOW MY HEART IS CRYING"
"MY SOUL IS BURNING WITH SOUR"
"MY LIFE IS JUST NOT WITH ME"
"MY HEART IS CRYING PAIN"
Prince Arnav sang what was in his heart lying on the floor.
ok this is a fairy tail so i can't write paragraphs on their feelings but wrote this broken song :P

Aug 19, 2015
sleeping beauty :) (By Farakhan) (Thanked: 12 times)
Sleeping beauty had new characters, 19 dwarfs so you need their pics @Noordina to show your niece
here are some pics (credit to google)
Names:
1: JAY
2: Adi
3: Ansh
4: Aman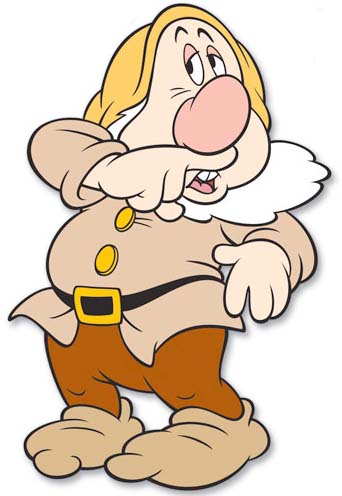 5: Aalik
6: Aweer
7: Amar
8: Akul
8: Inder
9: Sham
10: Ben
11: Nanhe
12: Isher
13: Aakash
14: Akshey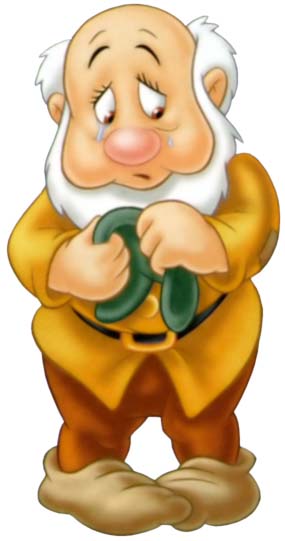 15: Chand
16: Sherman
17: Renvir
18: Chiraag
19: Rudre
plz bear with these i could only find them :(
i need more response if you want another update soon ;]

Aug 20, 2015
Sleeping beauty-Dark Castle (By Farakhan) (Thanked: 22 times)
Chapter#5
Dark Castle
"SO WHERE DID HER LIVE?" asked Prince Arnav frowning eating fried fruits.
"HE LIVED VERY FAR FROM HERE' Jay said stuffing food in his mouth.
"WHERE HE LIVED?" Prince Arnav asked seriously now stopped eating.
"WE ARE YOUR AND WE REALLY DON'T WANT YOU TO HURT YOURSELF, HE WILL KILL YOU. LET HER GO" said Amar sadly.
"TO HELL WITH MY LIFE, I AM GONNA FIND MY KHUSHI AND IF YOU WERE MY REAL FRIENDS YOU WOULD HAVE HELPED ME NOT PITY ME" he angrily got up, collecting his stuff he started walking toward the given direction but soon he found someone beside him "Arun" he said looking at his pet horse with so much happiness and hugged him. But then he felt some whispering coming from the small bag on the back of horse, he opened it and saw them.
"WE ARE SORRY" they said sadly "WE DON'T WANNA LOST YOU"
"YOU DIDN'T LOSE ME AT AND YOU WILL NEVER BECAUSE FRIEND LIVE IN HEARTS ISN'T IT?" they all vigorously.
"WELL LET US START OUR MISSION" said Ansh with courage, making them all nod as they started moving toward the "Dark Castle".
Its night now still castle was away and Prince Arnav with his friends sat down so that Arun can get rest before they start to move.
.
.
.
In Dark Castle
Princess Khushi was sleeping soundly with no sign of fear, sorrow or hurt on her face as if she was just born but grow up in some seconds without opening her eyes.
Shyam jha was waiting for his prey.
.
.
.
"HERE WE ARE…NOW JUST NEED TO PASS THIS Lake AND THEN WE WILL BE THERE" Sharman smiled widely but everyone quivered in fear hiding behind Arnav making him confused.
"PRINCE, DO YOU LIKE CHROCODILES" he heard Sharman and looked at the clear water and he can see a large green body and he knew what he have to do.
Arnav turned to his friends shushing them he said "I WILL STAY HERE AND WILL DIVERT THEIR ATTENTION, MEANWHILE YOU WITH ARUN WILL PASS THE LAKE…"
"WHAT ABOUT YOU ARNAV?" Ansh asked not satisfied to leave his friend alone
"AFTER REACHING THERE *pointing toward other side* YOU WILL DIVER THEIR ATTENTION AND WILL PASS THIS OK AND IF GOT MORE PROBLEM THEN WHAT WILL THIS FOR *pointing toward his sharp Sword* making them nod.
They all started their mission and sat on Arun's back and Arnav asked them to move and when he felt Crocodile making a move he hit him with a atone which made him to look at Arnav angrily. Crocodiles moved toward Arnav with full speed as they felt tension and knew the reason too, smell of food.
"WELL HOW YOU ARE FRIENDS?" with that he jump on the tree crocodiles make round around the tree looking at their prey with a smirk.
"HEY YOU BLOODY RASCAL" Akil hit one of them and all started hitting them making them moved away from Arnav and moved toward them, with a swift he got down from the tree and moved away while they were busy with dwarfs who were till now hitting them but finding Arnav safe they hold Prince Arnav's boots. Arun ran as fast as he could, they were still followed by crocodiles but after sometime they were no more following them. They sighed in relief.
"HUSH" Aweer sighed.
"CAN I SLEEP NOW" said Adi and lay on Arun's neck.
They travel and travel, it's evening now.
When sun set they saw a tall black building and sighed finally they are here.
.
.
.
.
here is the update tell me how it is? i am getting very low response but still i will update it for my regular readers love you all :)

Aug 21, 2015
Sleeping beauty-Happily Ever After (last part) (By Farakhan) (Thanked: 31 times)
Chapter#6 (the end)
Happily Ever After
"OK I WILL GO INSIDE…YOU ALL WAIT HERE" Arnav told his friends who looked at him with anger before Sherman says "WE WILL ALL GO WITH YOU AFTER ALL WE ARE FRIENDS"
Arnav sighed and said reluctantly "OK" every one moved toward the Dark Castle.
"LET MY KHUSHI GO" said prince Arnav trying to stop his magic spells with his swords.
Arnav looked at the entrance and when he was about to move in he was alerted by roar of something or to say loin. He moved one step back, not afraid but worried for his friends. He looked back but this time he was shocked. There were standing his little friends with their little sword and he chuckled very well knew they did this to gave him courage. They moved toward entrance and stopped getting attacked but Prince Arnav very cleverly escaped with his friends.
Prince Arnav looked around and suddenly his eyes fell on wooden drums and he moved toward them making loin follow him. He ran as fast as he could and jump on the piles of drums arrange there. When he felt loin was on the drums he cut the rope and jumped as fast as he could and smirked as loin rolled with drums and fell on the floor. He ran inside with his friends before loin could get up to chase them.
.
SO YOU CAME HER I AM IMPRESSED MY PRINCE" Shyam said bowing dramatically before he heard desperate voice of Prince Arnav
"LET MY KHUSHI GO" angry Prince took out his sword ready to fight as do Shyam did. Dwarfs moved in different directions instructed by Prince to find out where khushi is.
"NO I LOVE KHUSHI JI MORE THAN YOU OR ANYONE" said Shyam furiously sending black magic spell toward Arnav.
"I LOVE HER MORE"
"NO"
"YES"
"NO"
"YES"
"NO"
"THEN PROVE YOUR LOVE...PROV THAT YOU LOVE KHUSHI MORE THAN ME" Shyam challenged smirking.
"LET US FINISH IT HERE ITSELF…I DON'T LIKE WASTING TIME" Prince Arnav said his voice filled with courage and determination.
They started fighting "I WON'T LET YOU WIN"
"I SERIOUSLY DON'T WANT TO LOSE" said prince Arnav smirking.
They were fighting with Shyam sending his magic spells and Prince Arnav rescuing himself. It has been quiet half an hour but both were not stopping. But then something click in ASR's mind and he turned to see his friends calling him and he ran in that direction rescuing himself from Shyam's spell and ran as fast as he could and walked in to a room locking it.
His heart skipped a beat as he looked at his khushi sleeping soundly, he moved colder as Shyam started banging door like a maniac.
Prince Arnav just kissed khushi with tears sipping out of his eyes making him weak. He kissed her till the room door opened with a bang as it broke and Arnav got up.
This time Prince Arnav eyes were red and he just ran shrieking "AHH" not giving time to the shocked Shyam who saw khushi awake and Prince Arnav pierced his chest with a shriek Shyam fell on the floor crying and died.
"ARNAV…" he turned shocked hearing her melodious voice and just kept on looking at her before khushi ran toward him and hugged him tightly.
"YOU CAME HERE TO SAVE ME?" Khushi asked and then smiled slowly as Arnav told her the reason "YEAH I JUST THOUGHT HOW STUPID I ILL BE I I LOST MY LOVE"
"YOU LOVE ME" she asked breathlessly
"YES, I-I LOVE YOU" Khushi looked deep in his eyes when he asked her "DON'T YOU? I MEAN UMM"
"I LOVE YOU TOO" she said forgetting everything except him.
that is when she saw little men and frowned looking at Arnav, he understood and said "THEY HELPED ME TO FIND YOU" a small smile appeared on her lips and she was introduced by 19 little dwarfs who got kiss from Princess in-return.
.
.
.
.
"NOW YOU ARE HUSBAND AND WIFE" priest announced them as husband and wife and they both looked each other lovingly.
The both kingdoms filled with joy again.
"I LOVE YOU"
"I LOVE YOU TOO"
"WILL YOU LOVE ME FOREVER EVEN AFTER I GROW OLD" said khushi now walking through huge hallway of Raizada Castle.
'UM I CAN'T PROMISE" said Arnav chuckling.
"WHAT THE" khushi angrily hit his shoulder hearing his "ouch"
"I WILL LOVE YOU ALWAYS EVEN IN BATHROOM I WILL LOVE YOU" said Arnav smirking making khushi blushed and looked down as they reached near their parents taking their blessing they started their new life full of joys and happiness.
There are only three words for a "Fairy Tale"
"HAPPILY EVER AFTER"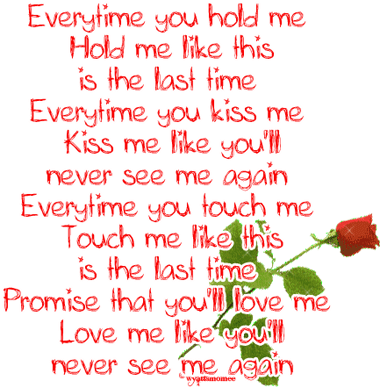 ||THE END||
i didn't include Suhaagraat because it's a fairy tale and fairy tales are for children i know its stupid but i am like that only. i think children should brought in protective environment as i was :)
@Noordina: this is for you and your niece :D hope she like the end.

Disclaimer: The views expressed above are member's views and this website does not comply with it. The views expressed may not be factually correct. Incase of any issue please contact us/report it to us.
Elitists last part is up!